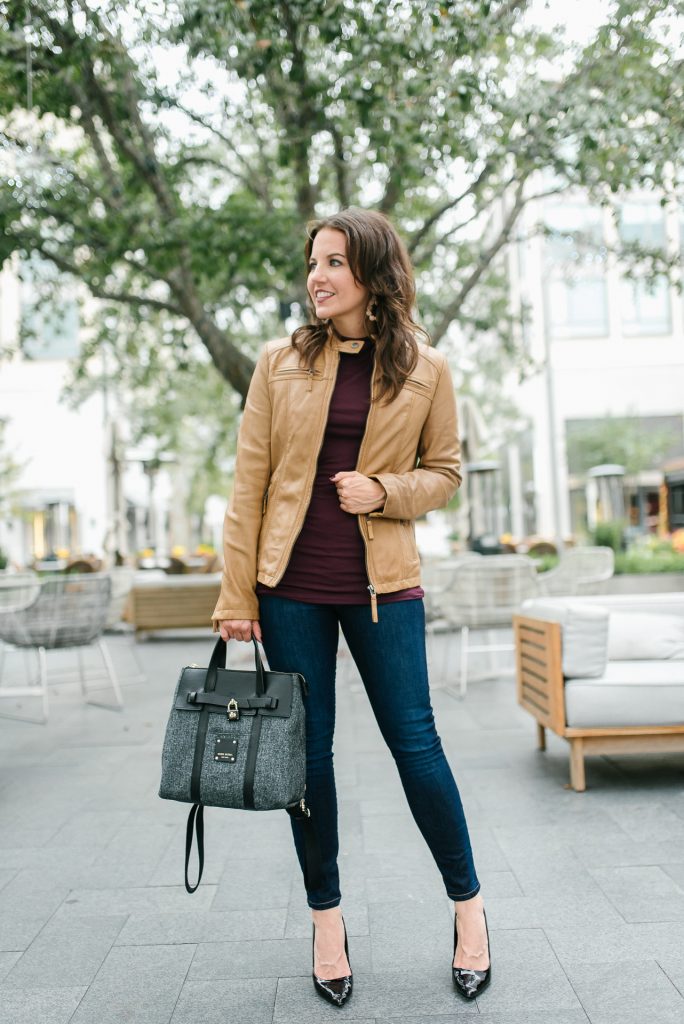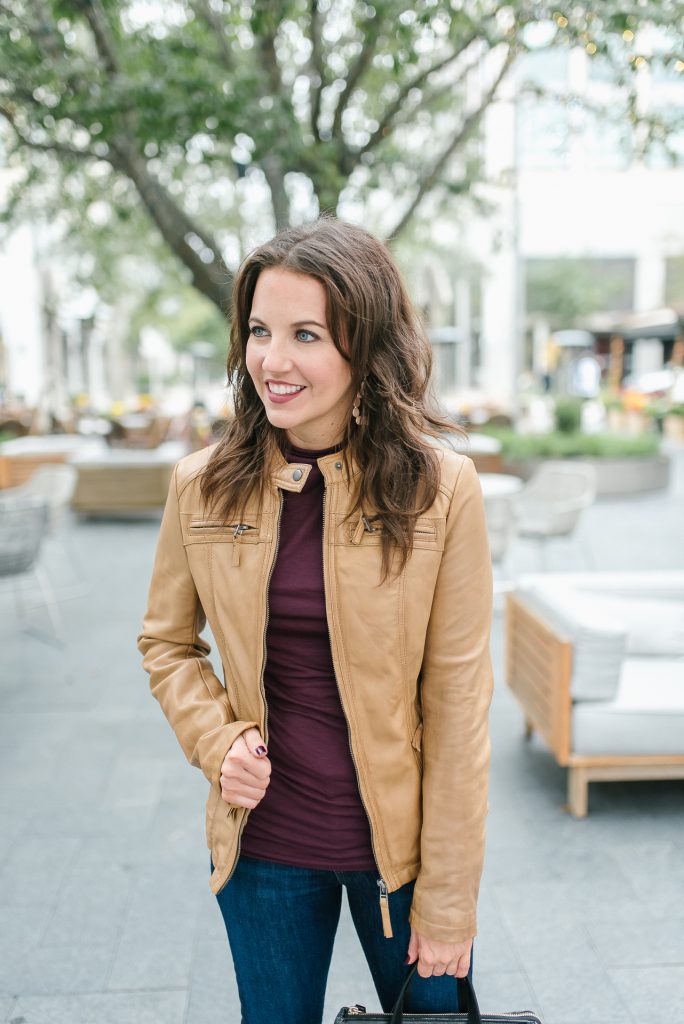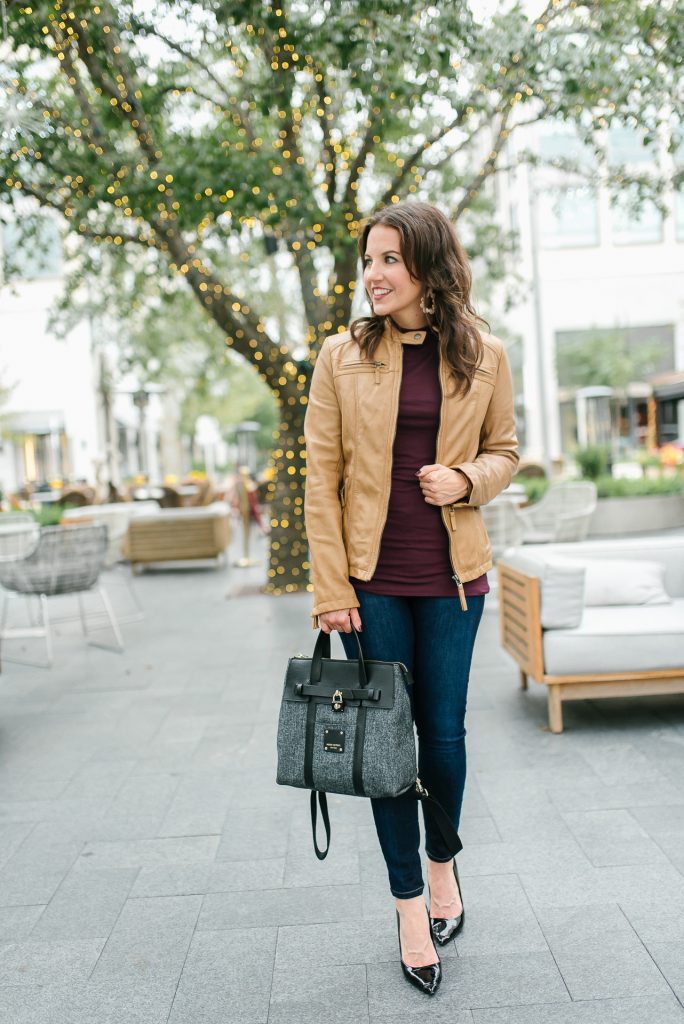 I can't believe we are here, but this is my last official post of 2018!  I'm finishing out the year re-sharing my light brown leather jacket.  I styled this on the blog earlier this year as perfect for Spring.  As the year went on, I realized this is kind of the perfect jacket year round.  The light brown color adds a chic vibe to my jewel toned and all black ensembles of fall and winter.  It also blends well with the pastels of early spring.
I tossed this jacket in my bag for NYC as a last second add because I saw it was going to be cold the last few days I was there.  It was perfect because it worked with everything from floral mini dresses to jeans and a tee.
Also, I have to mention the sleeveless turtleneck top.  The website calls it a funnel neck which basically is just looser than a turtleneck.  This top is perfect for all the layering!  You can wear it under a blazer or cardigan and with denim or leather jackets.  It pairs perfectly with jeans, but can also be tucked into a skirt for work.  It comes in a few colors including black 😉 and is only $29!
Well, I'm officially signing off the blog until next year!  Wherever the end of 2018 and beginning of 2019 finds you, I hope it finds you filled with joy and gratitude for all that ups and downs we survived of the past year and all the amazing that is coming!  Happy New Year!
Photography by: Banavenue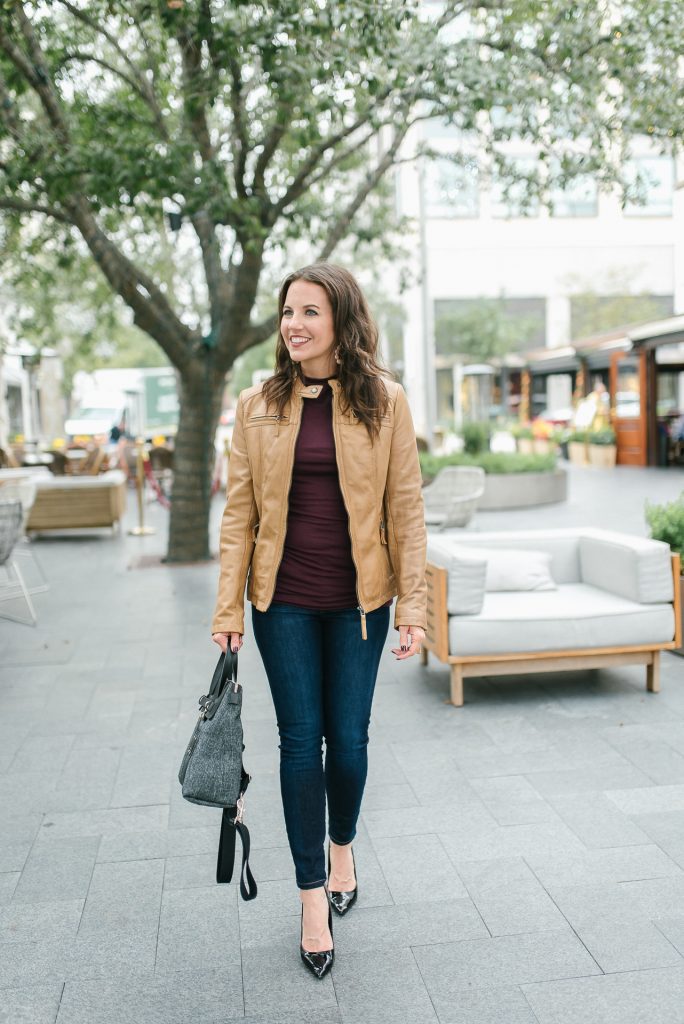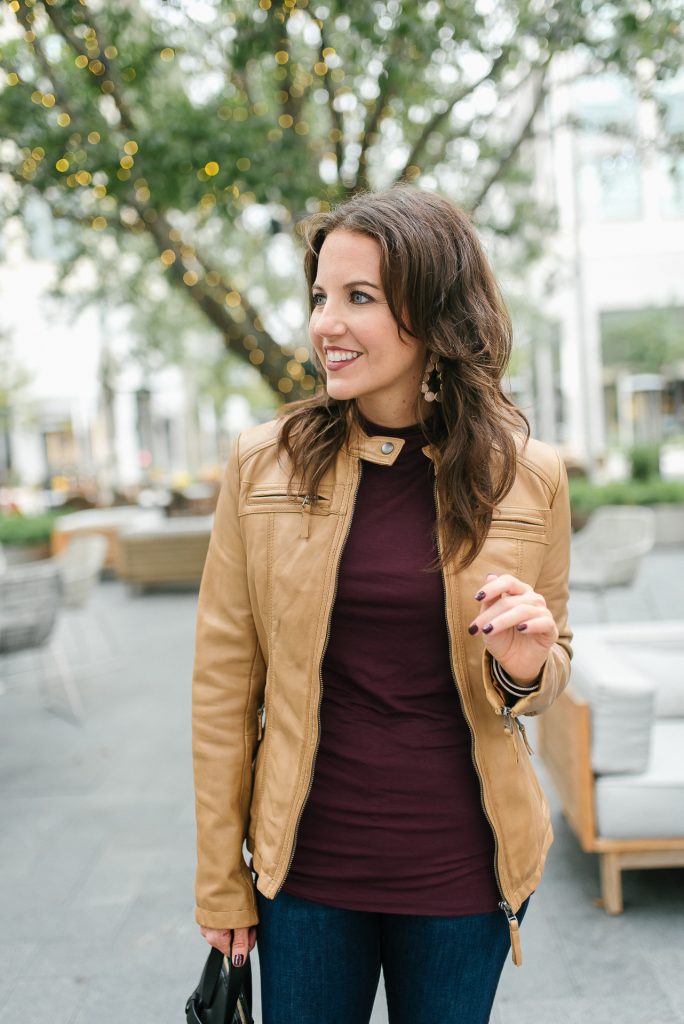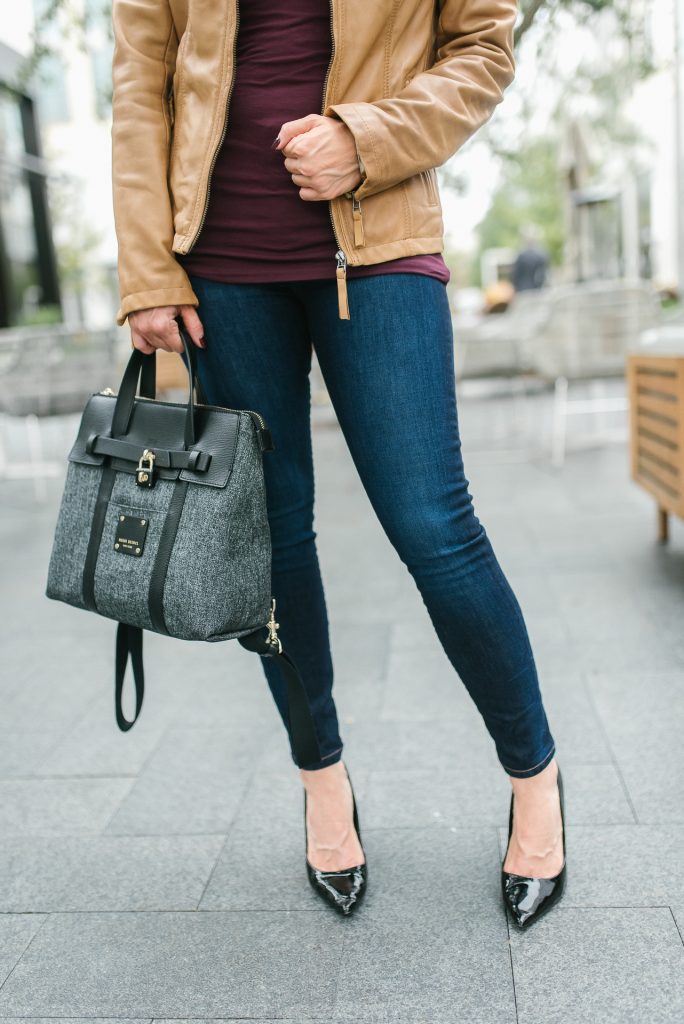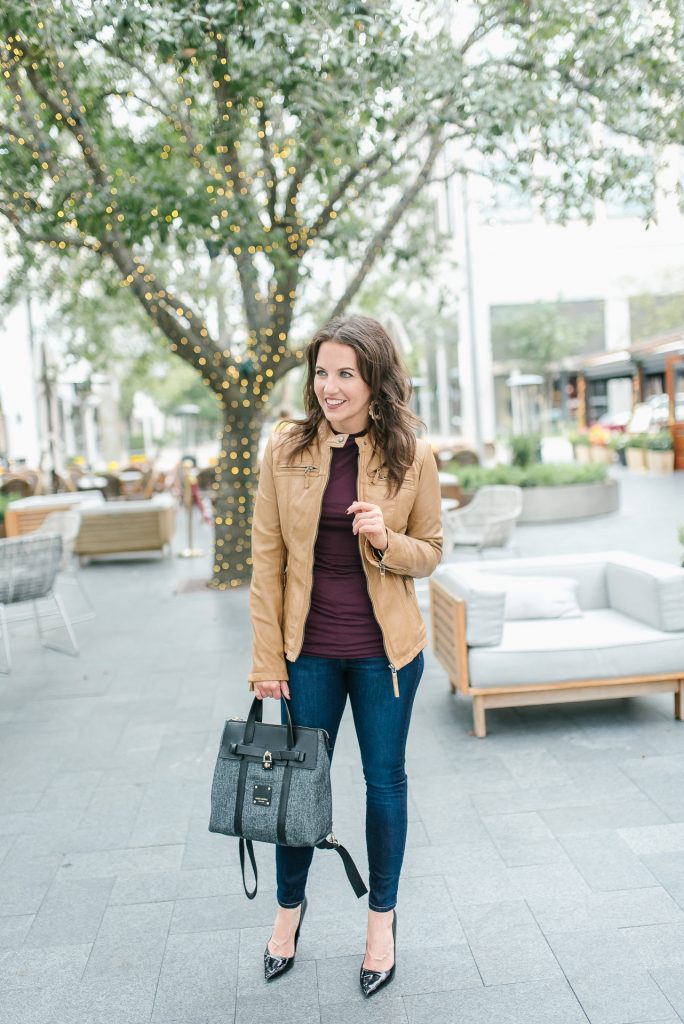 SHOP THE LOOK

Love this post? You may also love: