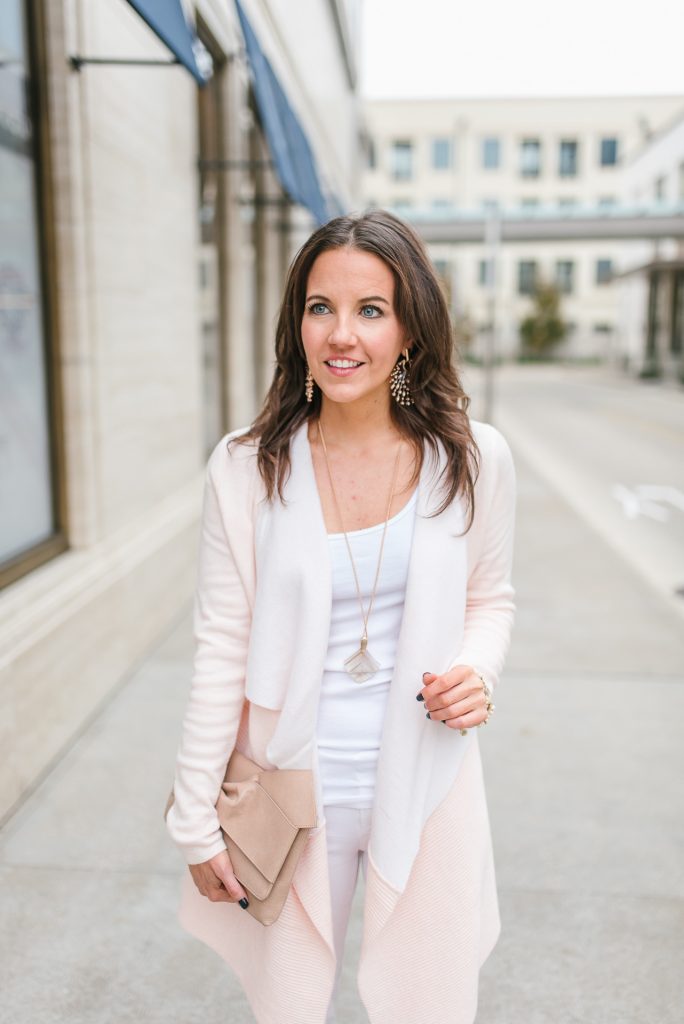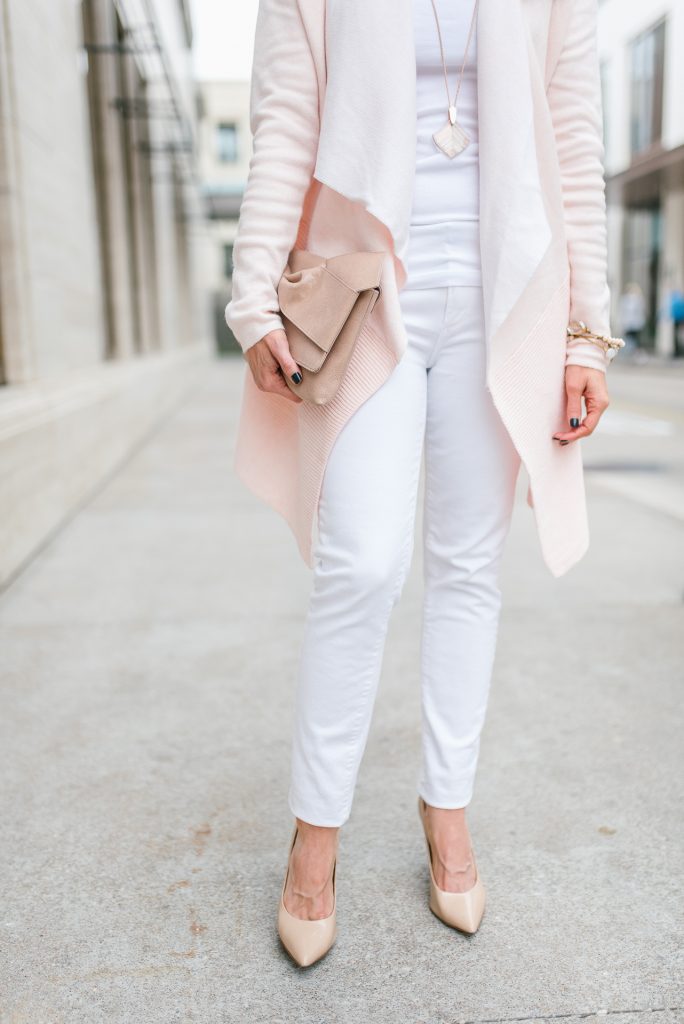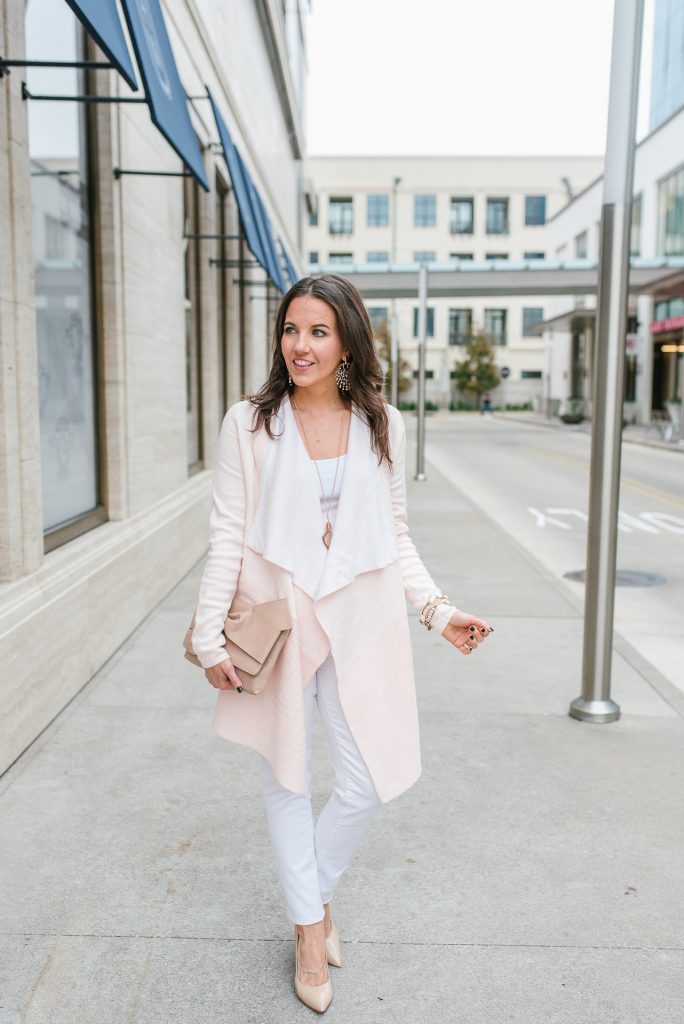 Happy New Year!! I'm such a fan of new years, new months, new weeks, even a new day.  A chance to make new goals and keep working towards old goals.  Every year, I love to take time to look back on my personal highlight reel from the past year.  I think about my accomplishments, happy memories, and overcome obstacles.
I start every year creating a list of goals for the year.  This year, I decided to actually write down said goals.  I'm going to keep them on my fridge for a few weeks, and then put them in a folder to look at throughout the year occasionally when I need a little motivation and then at the end of the year.  I also found this cool exercise to write down what you plan to be doing and celebrating next NYE, so I included that at the bottom of my list.
Do you make goals and resolutions at the start of the year?  I'd love to hear some of them!
I'm starting off 2019 with the prettiest winter outfit.  Umm hello long cardigan.  You know I LOVE long cardigans and layering.  I could not resist this gorgeous blush pink cardigan.  It has a drape waterfall design, so you can wear it open or let it close a little.  The inside of the cardigan is white, so it shows a pretty two color effect on the drape portion.
I immediately pictured this outfit with an all white ensemble and rose gold jewelry to play on the pink.  My rose gold jewelry obsession is growing thanks to Kendra Scott's new winter line!  I wanted it all.  I love how these statement earrings really dress up this basic filled outfit.  I added in my heels to keep this look on the more dressy casual side.  You could also opt for flats.
I'm headed back to the office today after 4 fabulous days off.  I always find that first day back to be the hardest!  I'm joining some gal pals for happy hour after work, so I'm working for that glass of wine today!
Also, I started a new giveaway over on Instagram.  It's so easy all you have to do is follow me and like all my January posts, and you can win a makeup bag filled with It Cosmetics products!  Be sure to hop on over if you want to enter!
Photography by: Banavenue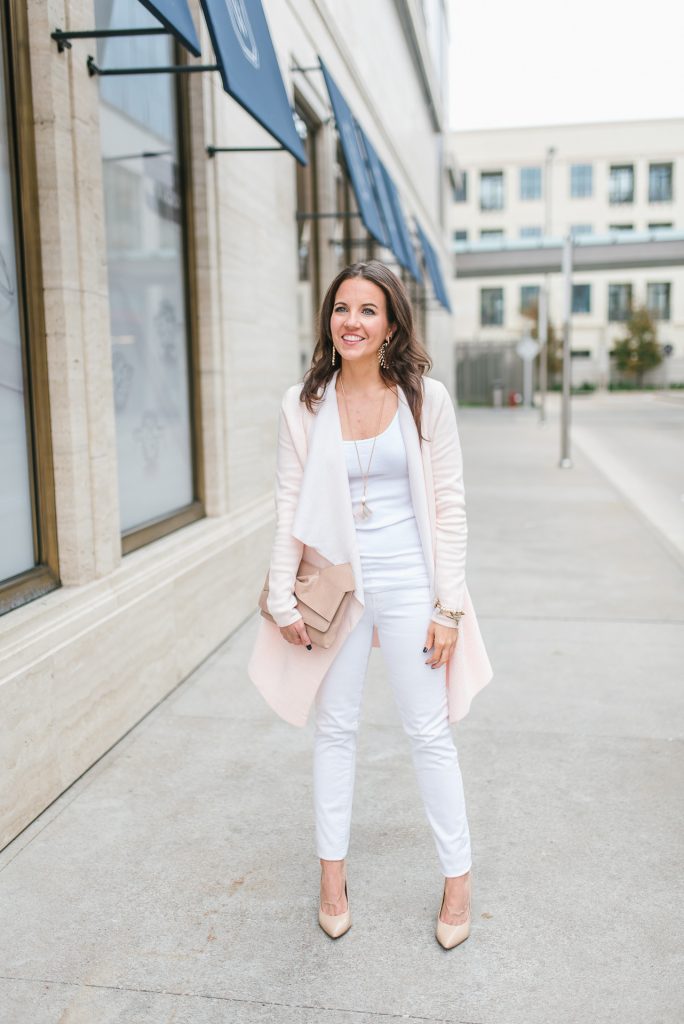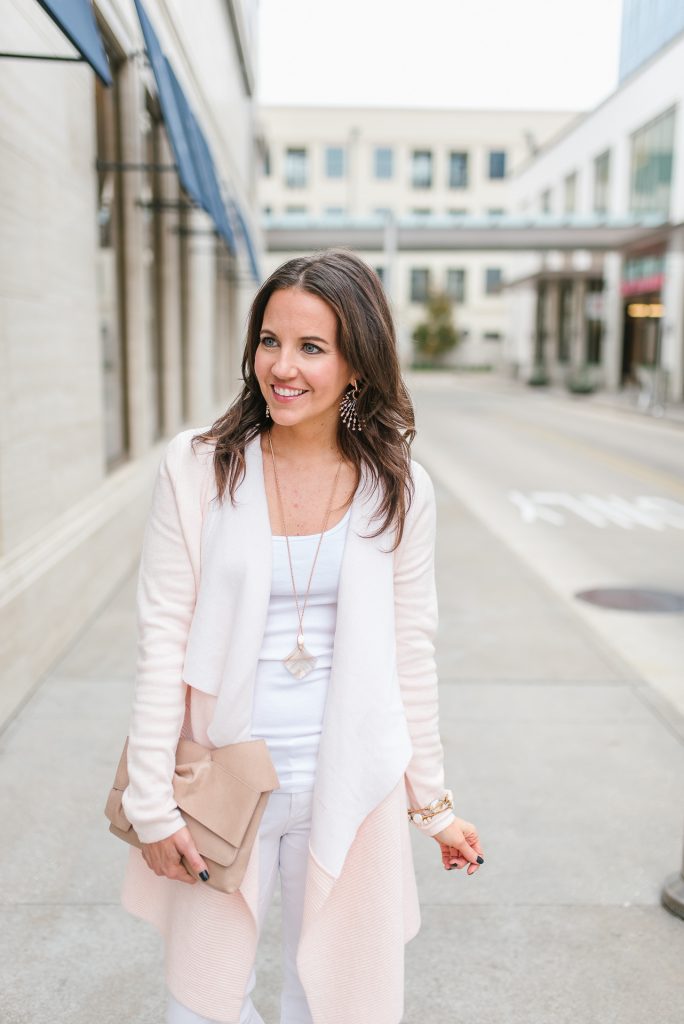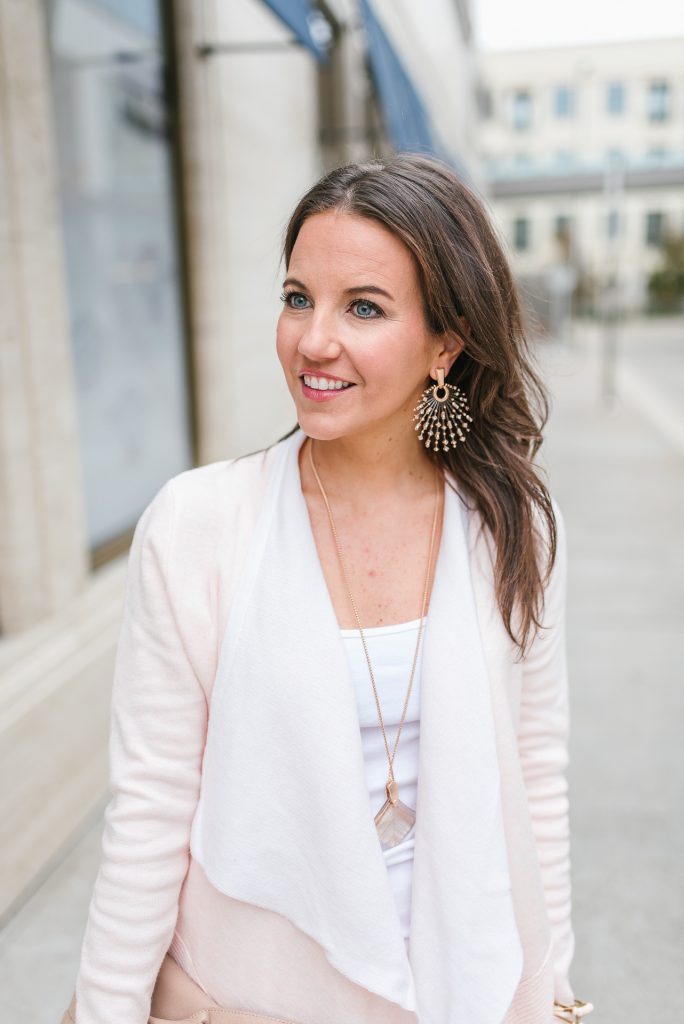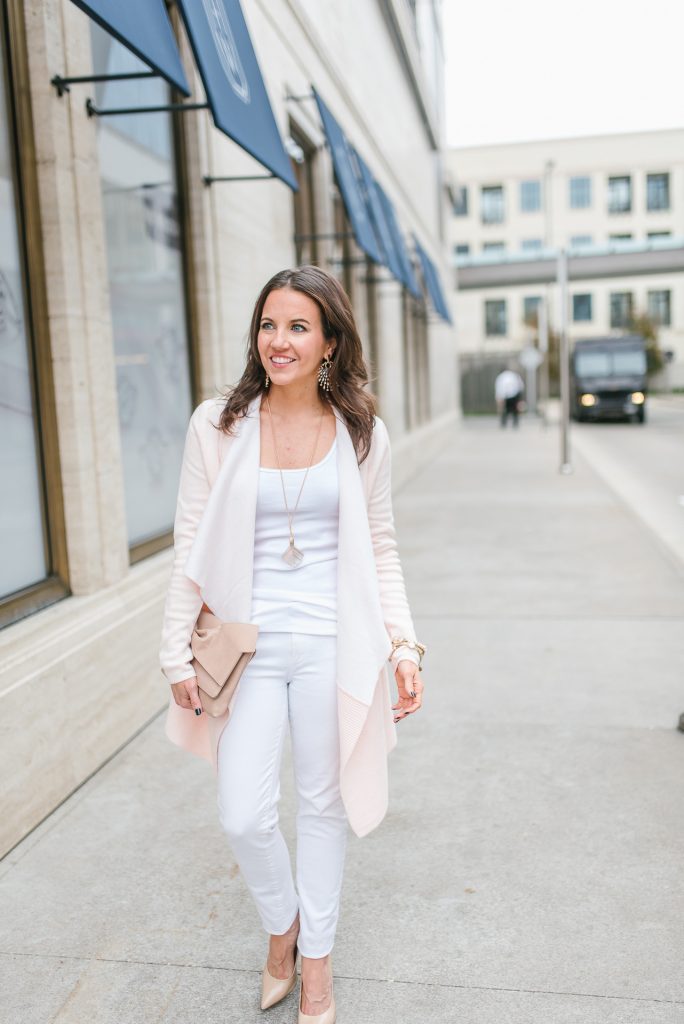 SHOP THE LOOK

Love this post? You may also love: