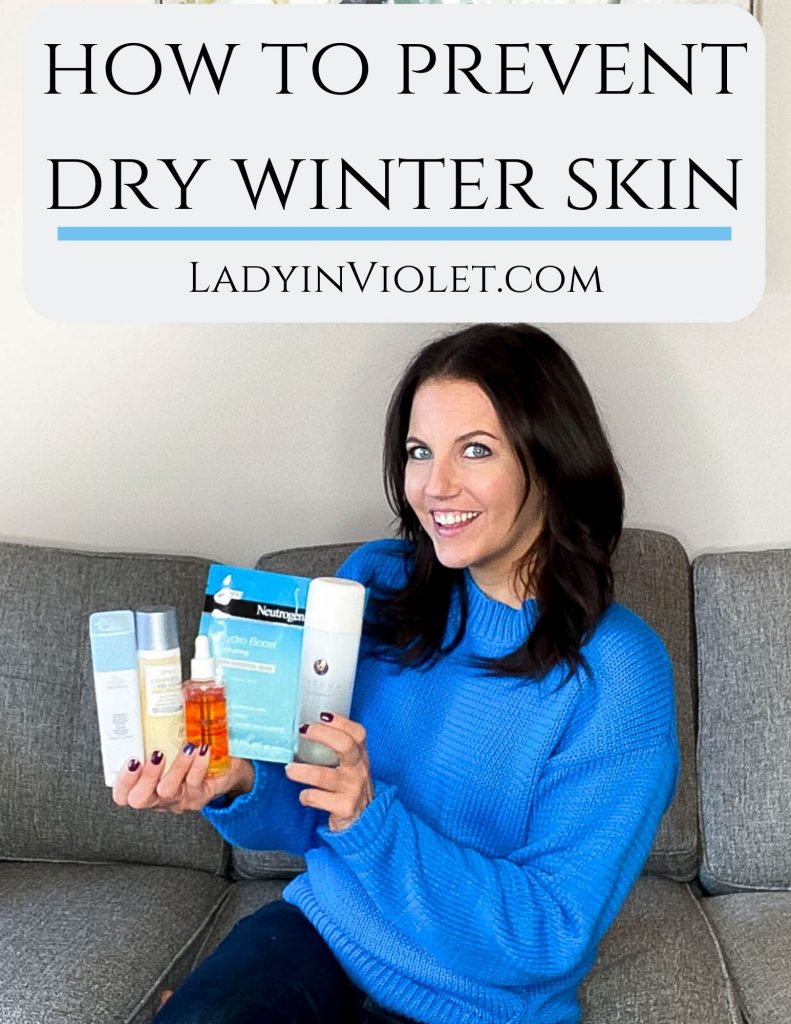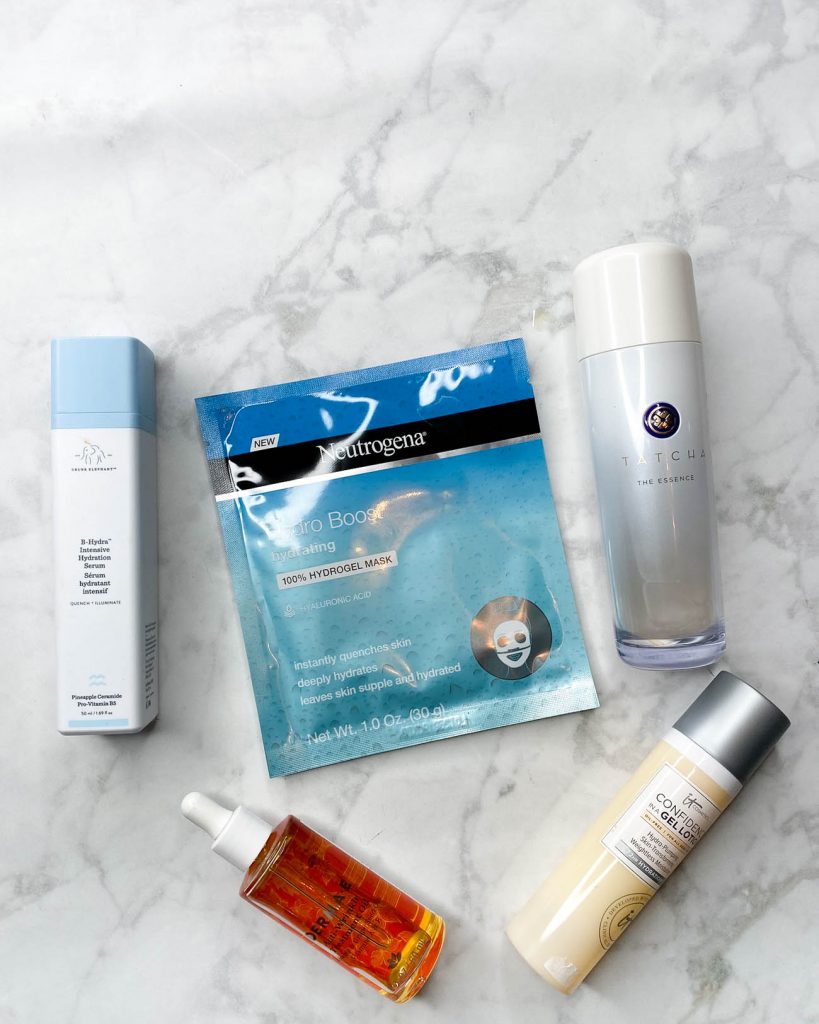 Winter months usually leave my skin a bit on the dry side. Over the past few years, I've been trying out different types of products to help keep my skin hyrdrated during the winter months.  This season, I have really noticed an improvement and wanted to share a few products and  tips on how to prevent dry winter skin that have worked for me.
THE PRODUCTS:
OILS – I'm a big fan of face oils year round.  During other seasons, I try to use them about twice a week.  For winter I doubled that with around 4 days of use.  I apply them in the evening.  I think this was one of the biggest contributors to my skin staying so hydrated this season.  I have a few favorites, but my current one is this anti-aging one.  I always think fine lines and wrinkles are more noticeable when my skin is dry, so I figured adding in some anti-aging goodies would only improve the look of my skin during the winter.
HYDRATING FACE MASKS – I've tried a varieties of face masks during the winter months.  My best results came from using a hydrating or moisturizing mask 1-2 times a week.   One of my top hydrating masks is the Hydro Boost sheet masks.  I rotate between the hydrating one and a purifying one for days I want a little extra cleaning.  These suction to your face pretty well and stay in place.  After I take the mask off, my skin feels so soft and smooth!
BEAUTY WATER – I switched out my microneedling tool for this beauty water during the winter months.  Tatcha's The Essence seemed to offer similar features as microneedling by helping your skincare products better absorb.  I wrote a whole blog post about my experience with this product a few weeks ago if you want to read more!  In addition to enhanced product absorption, the essence also gives a hydration boost.  (Noticing a theme to my product faves – it's all about hydrating!)
HYDRATING MOISTURIZERS – I switched out my morning face lotion for this gel one.  It promises 72 hours of hydration!  It's super lightweight and feels more like a serum than a moisturizer when applying.  I really like the lightweight feel, and I could also feel my skin soaking it in.  I had no issues using this under my makeup.  Once I switched to this product in the mornings, I noticed a difference in my skin throughout the day and definitely think it keeps my skin hydrated all day as promised.
HYDRATING SERUMS – On nights that I did not use an oil, I opted for this hydrating serum.  You can use it stand alone or mix it with other serums to help lock them in.  I usually use this with my retinol, but tried it out with a Vitamin C Serum with pretty good results.
TIPS FOR PREVENTING DRY SKIN:
Outside of adding in all the hydrating products to my skincare routine this winter, I also focused on taking a break from other items that could dry out my skin.  One key product I passed on this winter was a retinol.  While I think a retinol delivers great results, it can sometimes have a drying effect on my skin.  Not a problem during the summer, but something I didn't want in months when my skin is already on the drier side.
I also opted for gentler exfoliating products.  Instead of exfoliating masks with beads, I opted for smooth charcoal masks.  I did still want some kind of exfoliating, so a few days a week I would use a face brush in the shower with my face wash.  It felt super gentle and left me with that smooth feeling I attain from masks with exfoliating beads. I used the face mitt from this set, but I found similar ones online.
Last, I made sure to drink plenty of water!  It's the ultimate hydrator!  What tips and products do you use to prevent dry skin in the winter??  Share in the comments below!
SHOP THE PRODUCTS


Love this post? You may also love: