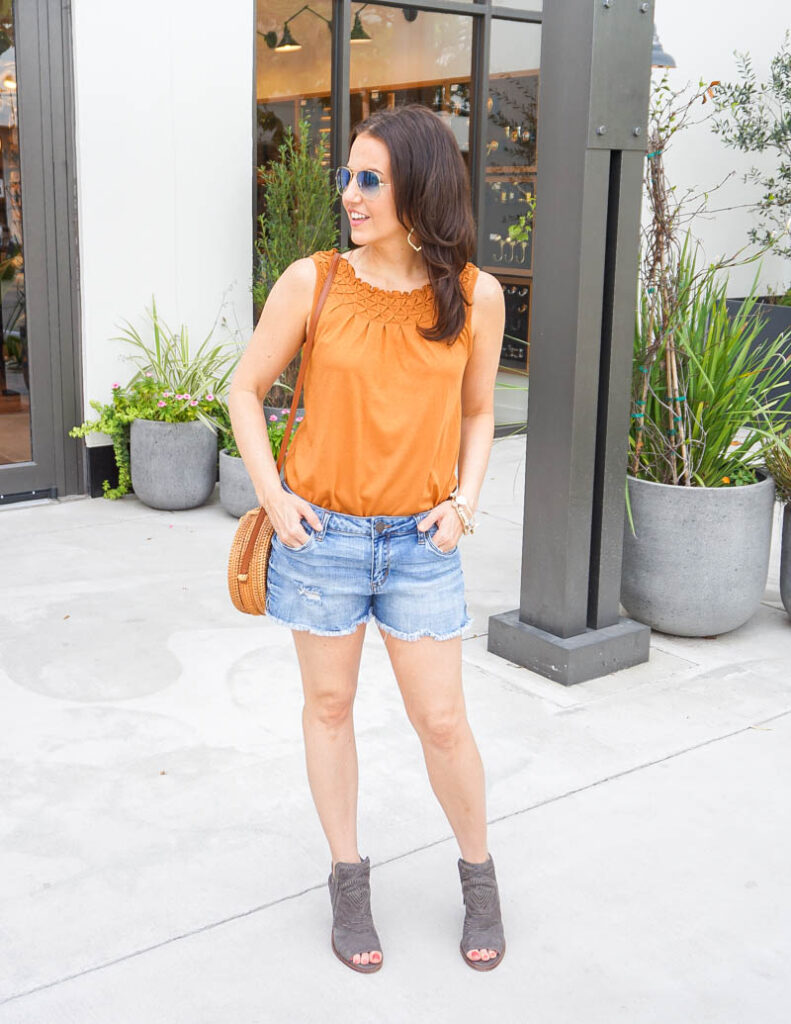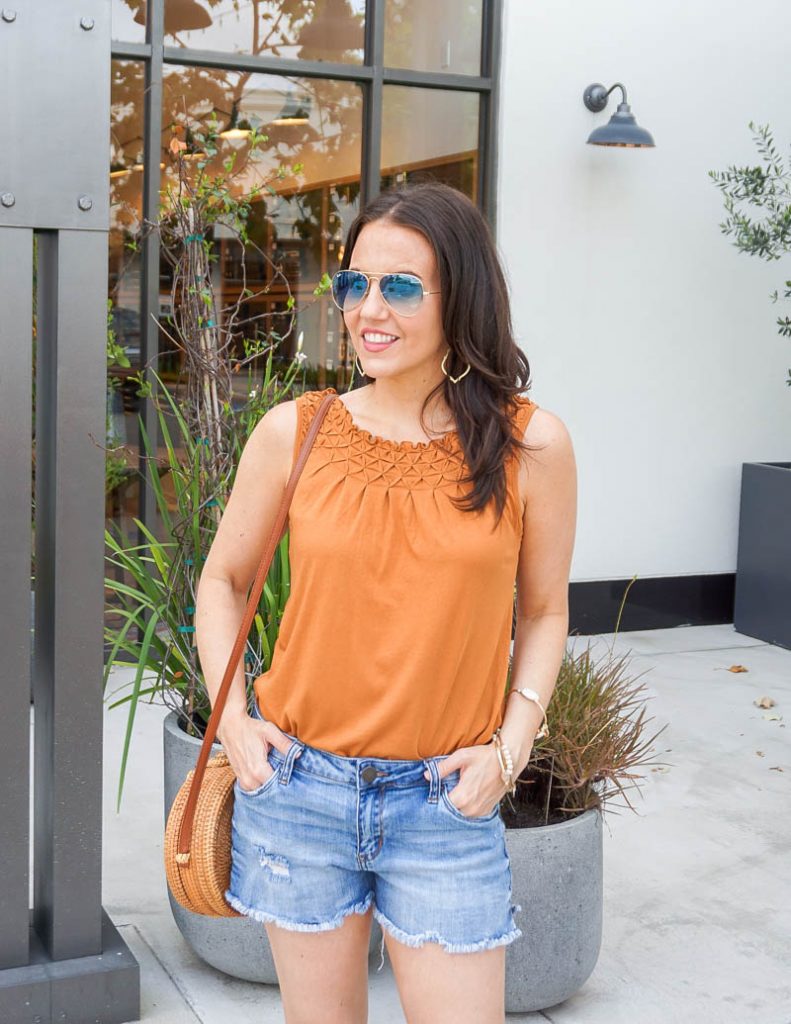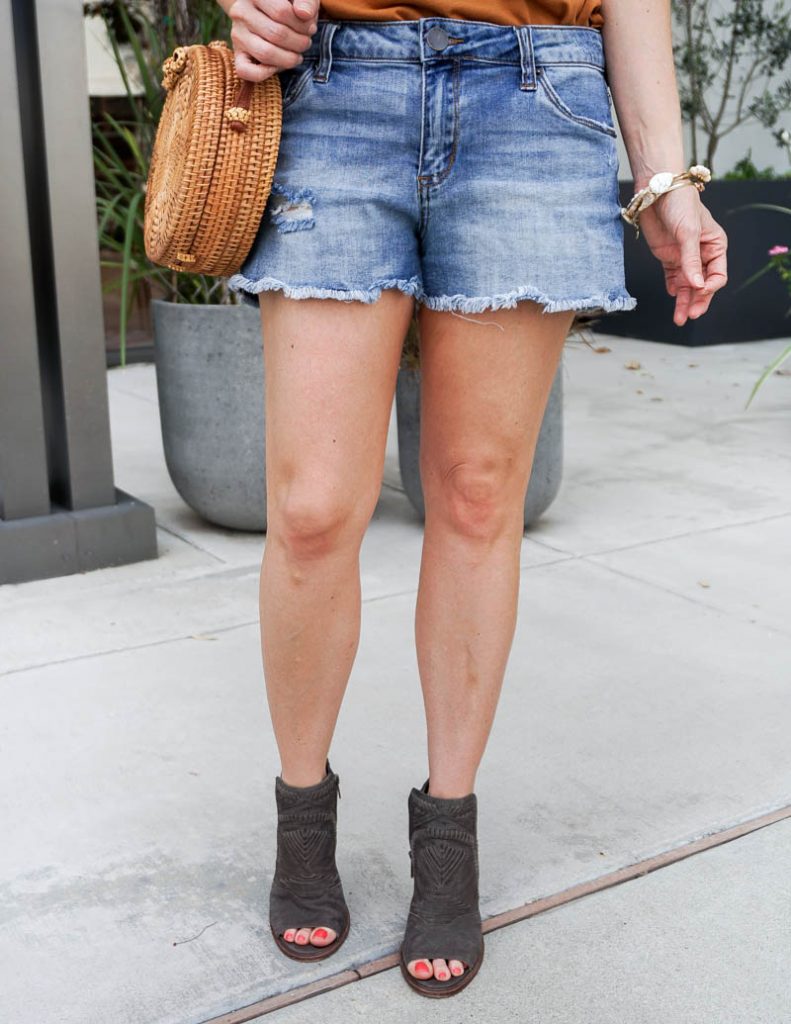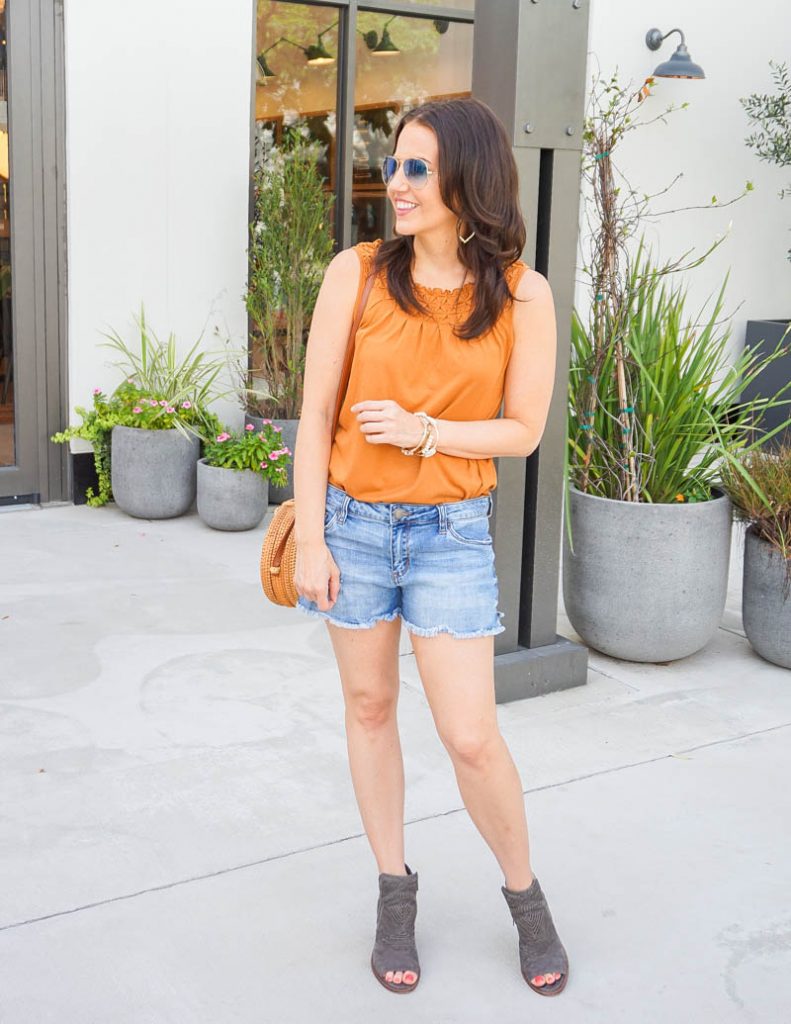 We are definitely in the thick of the summer heat with temps hitting over 100 this week!  Simple summer outfit combos like this orange tank top and distressed jean shorts look will be on major repeat for the rest of summer.  I wear these shorts so much and had hoped to buy one or two more pairs of distressed shorts, but I haven't yet made it to a store.
I might brave trying to buy some online (I've heard good things about this shorts line), but I think shorts really need to be tried on in store.  When I do buy jean shorts, I often will size up one for a looser and comfier fit.  With cotton shorts I often buy my true to fit size for a more structured look.  It's really all about personal preference, and I like my denim shorts to not be as fitted as say my jean pants.
Lightweight tank tops are a must for me this summer as we continue spending so much time at home or running only quick errands.  The smock neck detail on this one helped it feel a little more special than your average top.  I'm also a big fan of earth tone colors like this rust orange for summer.  For all my UT gals, this will be great to wear to football games this fall or next spring whenever they happen.
Our patio furniture was delivered yesterday.  We braved the evening heat to enjoy a glass of wine outdoors.  With our grill almost ready to go, the outdoor space is really starting to come together!  Next on the list for this space is a ceiling fan to add a cool breeze to the space on hot days.
This weekend, I'll be moving the final few things from my apartment and saying goodbye to the space I called home for over two years.  I plan to follow that up with a little pool time at our community pool and more unpacking at the new house.  What's on deck for you this weekend?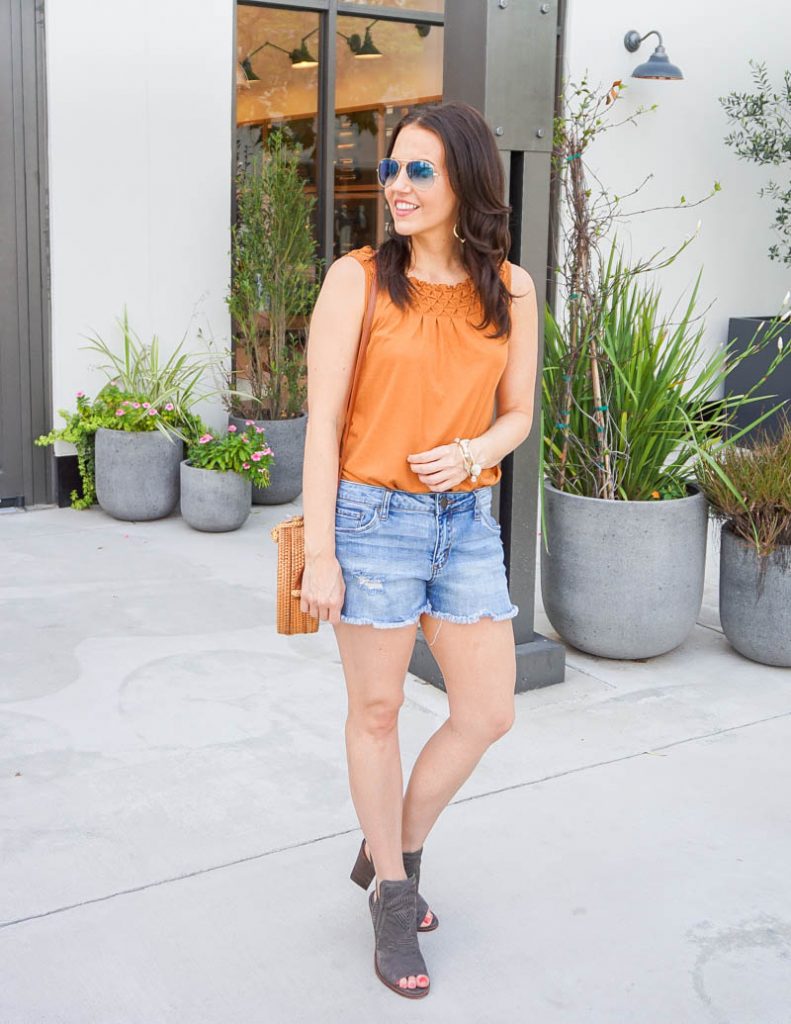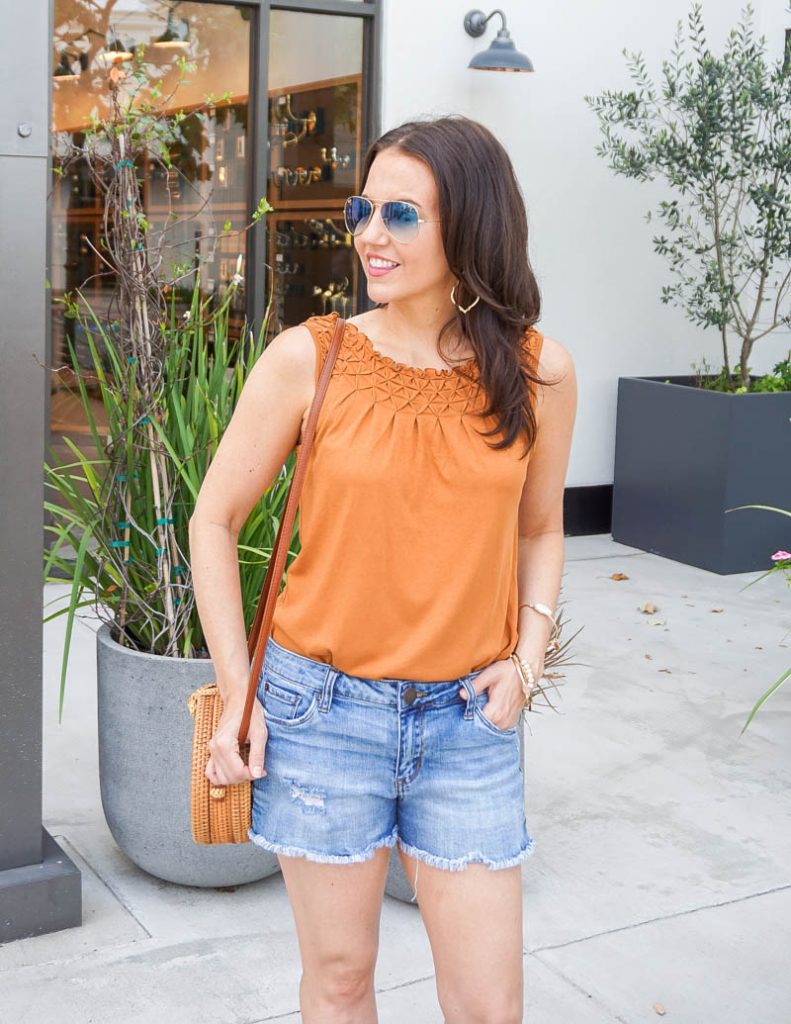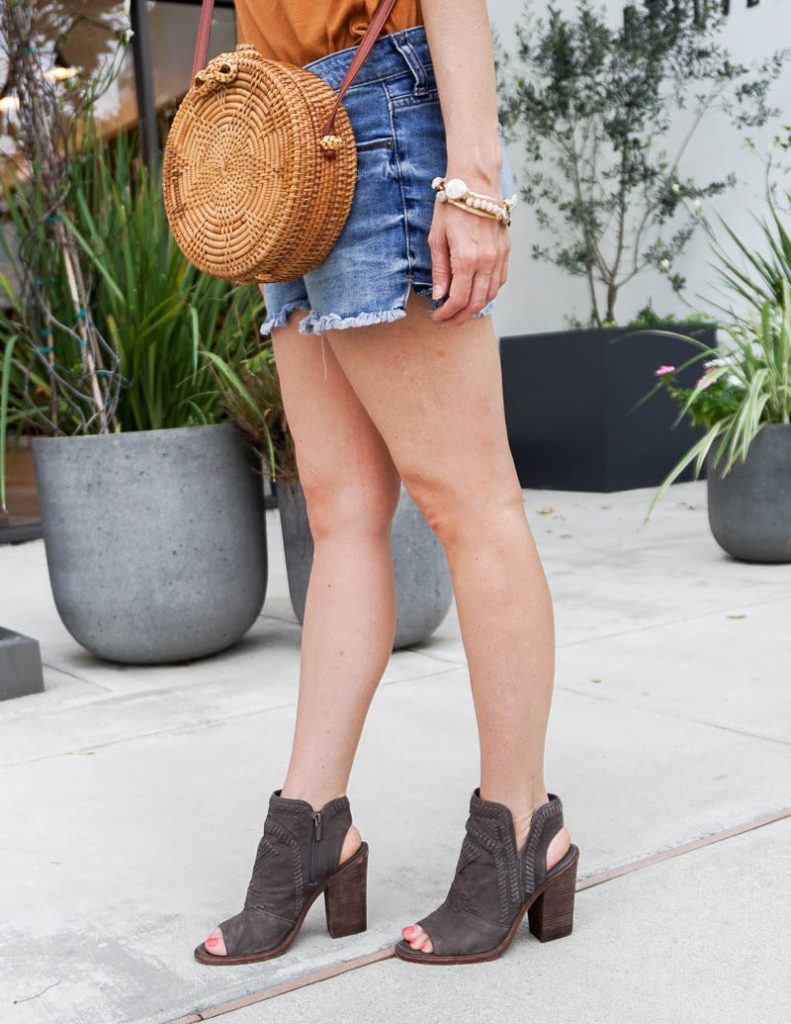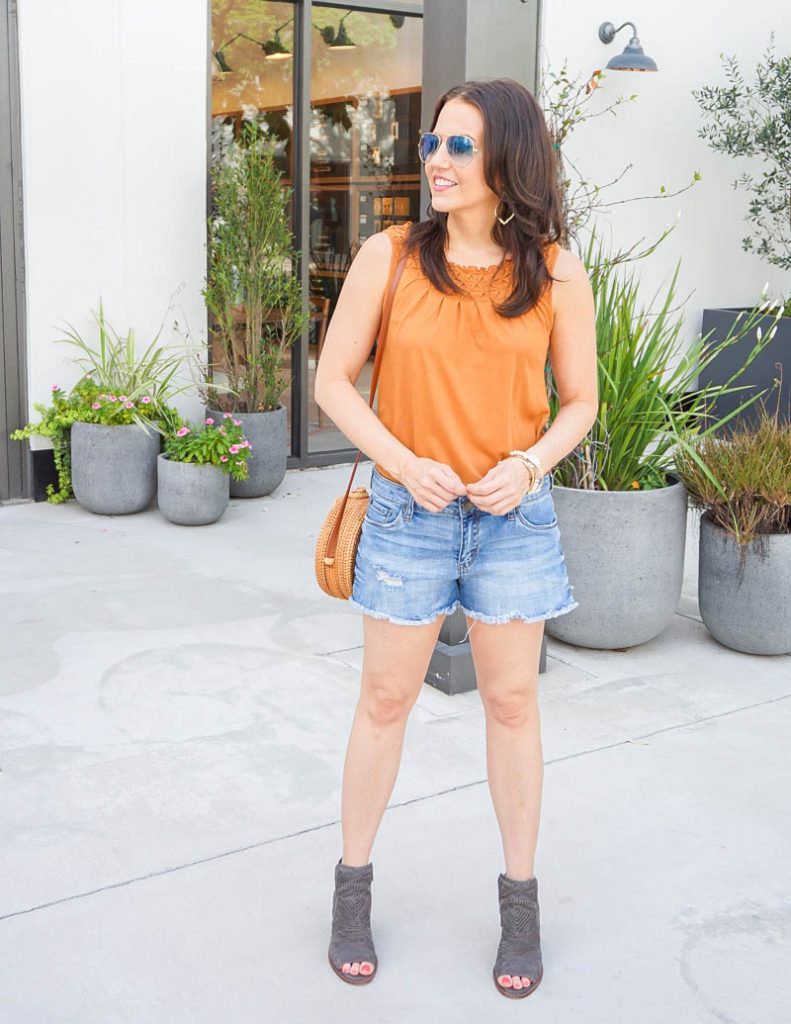 SHOP THE LOOK