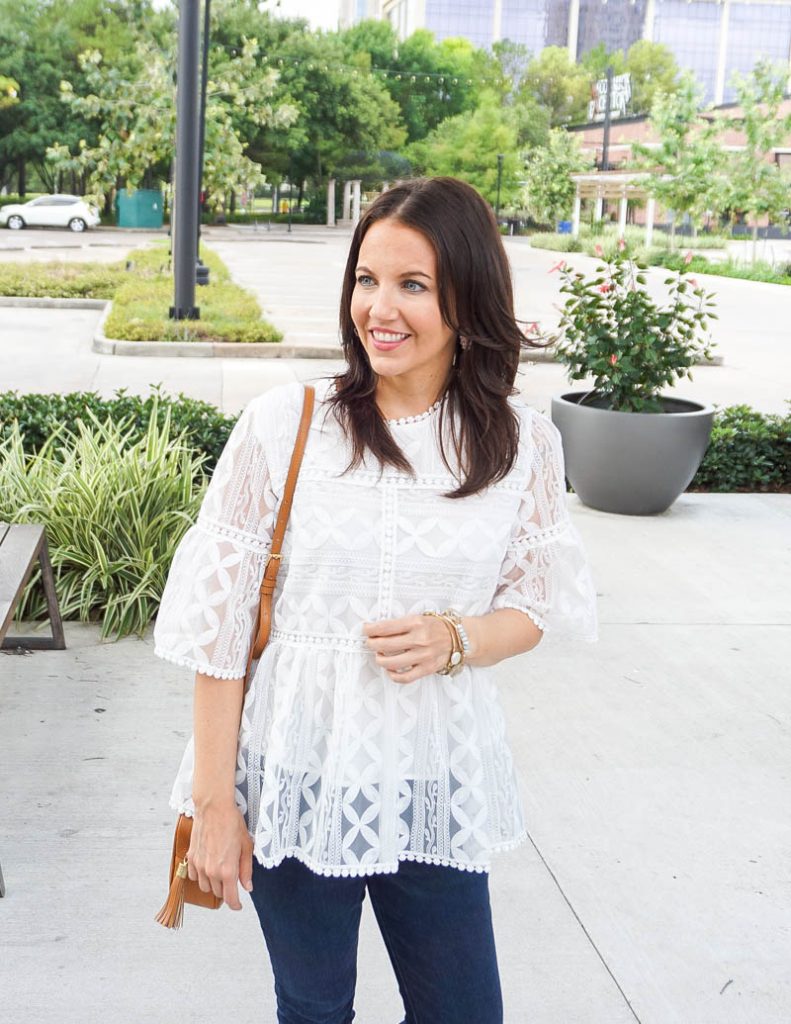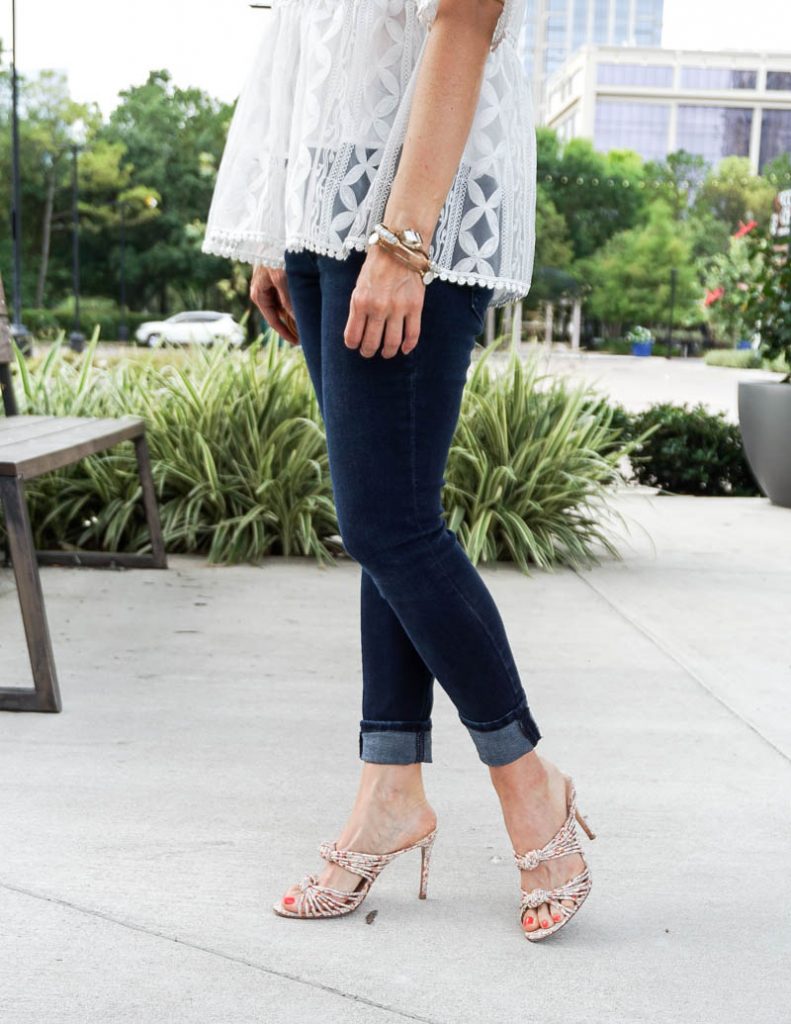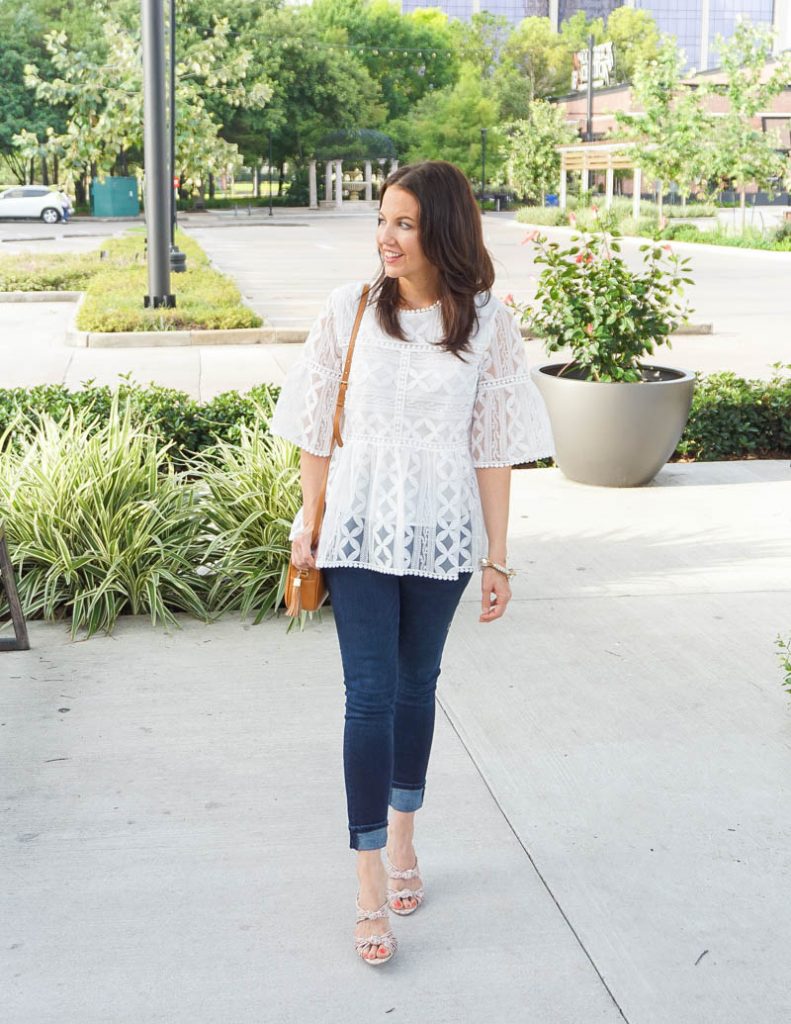 Hey there, friends! How was your weekend?  Mine was pretty busy over here.  I spent a large part of Saturday grabbing the last few items from my apartment which ended up being a full carload and the final cleaning of the place.  I really loved that apartment and so many things about it.  It's definitely a little bittersweet to say goodbye.  On Sunday, my mom stopped by the new house for her first in-person tour.  It was my first time seeing her in person in over 4 months!  I was so excited to see her and show her around the new place.  So I guess my weekend was filled with saying goodbye to the old and hello to all the fun new.
Continuing with my white top love, this white lace embroidered top is another buy now and wear for multiple seasons later.  I've had my eye on this top for a year or so now.  I've seen it in a few different colors but I love the chicness of the white color.  I think the white version can be easily dressed up or down.  I opted to do a mix of the two and pair it with my skinny jeans and strappy kitten heels.
A few other outfit ideas for this top –
Pair it with white denim and nude colored heels, espadrille wedges, or a bright colored heel
Toss on some black skinny jeans and brown tall boots in the fall
Add in some distressed jeans and brown suede booties
For an office friendly look, pair this top with gray or colorful skinny work pant.  Think navy, green, or burgundy with a pair of heels or nice flats.
Which outfit idea would be your favorite way to wear this white lace top?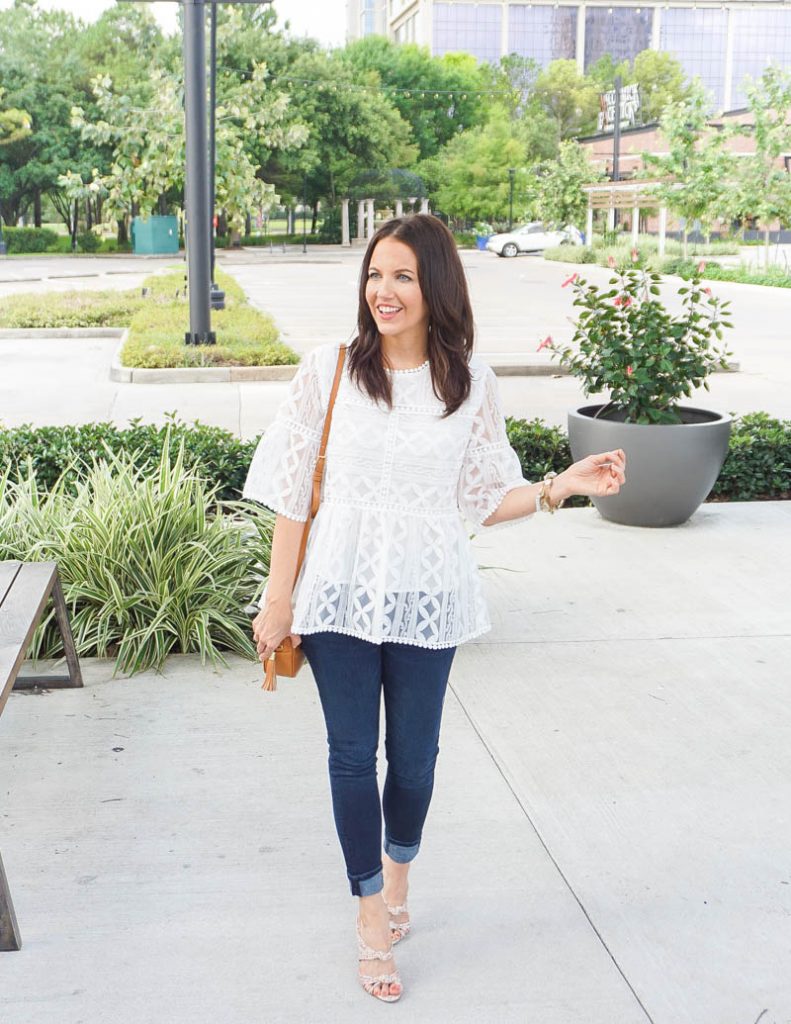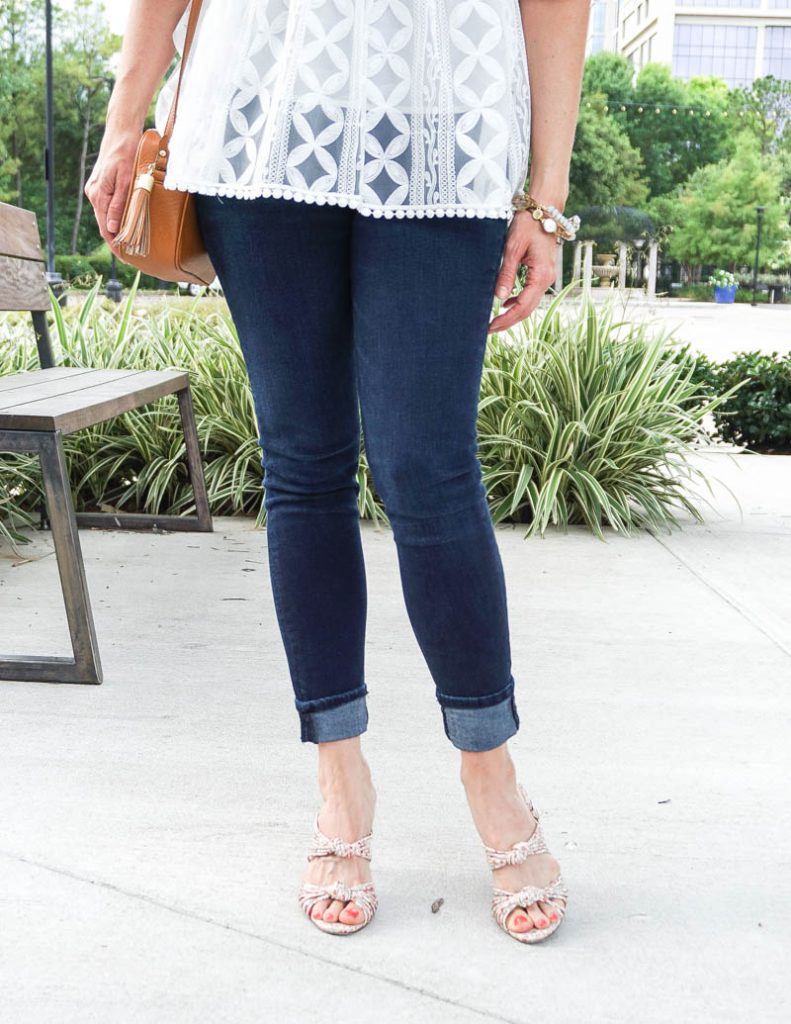 SHOP THE LOOK

Love this post? You may also love: