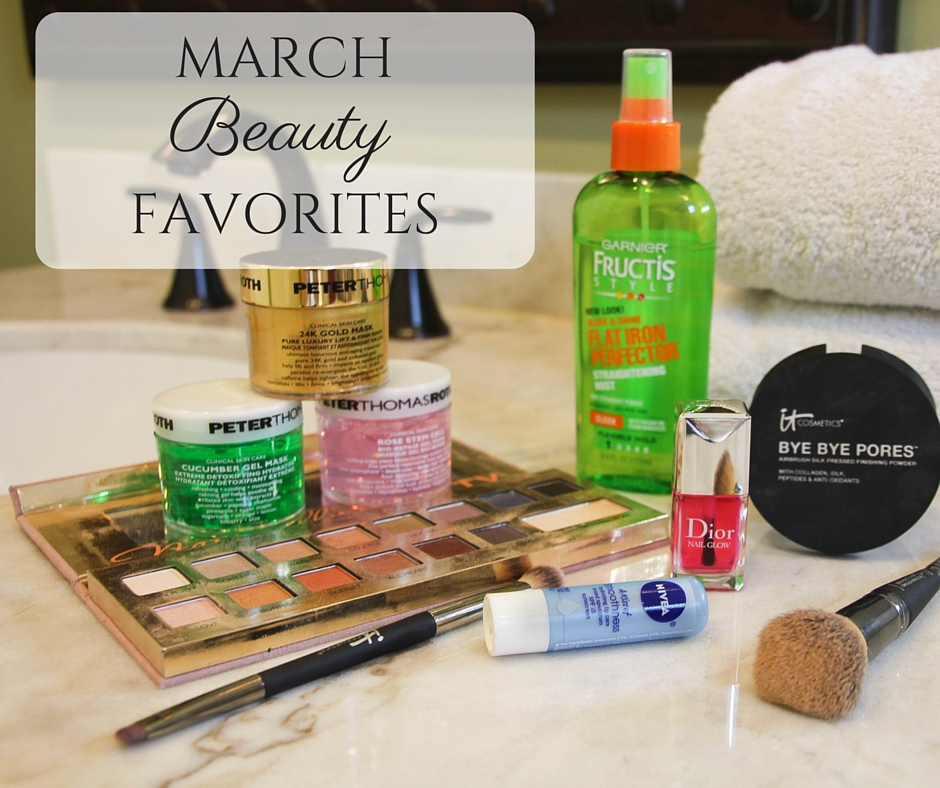 | DETAILS |
PETER THOMAS ROTH Mask-a-holic Kit  |  IT COSMETICS c/o Eye Shadow Pallete,  c/o Dual Eye Shadow Brush,  c/o Complexion Perfection Brush,  c/o Bye Bye Pores Finishing Powder  | GARNIER FRUCTIS Heat Protection Spray  |  NIVEA Kiss of Moisture Lip Care  | DIOR Nail Glow Polish
I had so much fun talking a little beauty/skincare last week that I decided it was time to bring more beauty back into the blog.   I always feel like a total beauty novice, because it seems like everyday there is some new product I have never heard of and have no idea how to use, but I do love playing and experimenting with different products.  Lately, I have been so busy that I have been very routine with my daily makeup.  It's sometimes quicker and easier just to do the same thing everyday.  While spring cleaning I found a huge box of beauty products, and it reminded me of how much fun it is try new looks and change up the routine.  I figured I would invite ya'll along on my little beauty adventures as I discover new products and share some old tried and true favorites.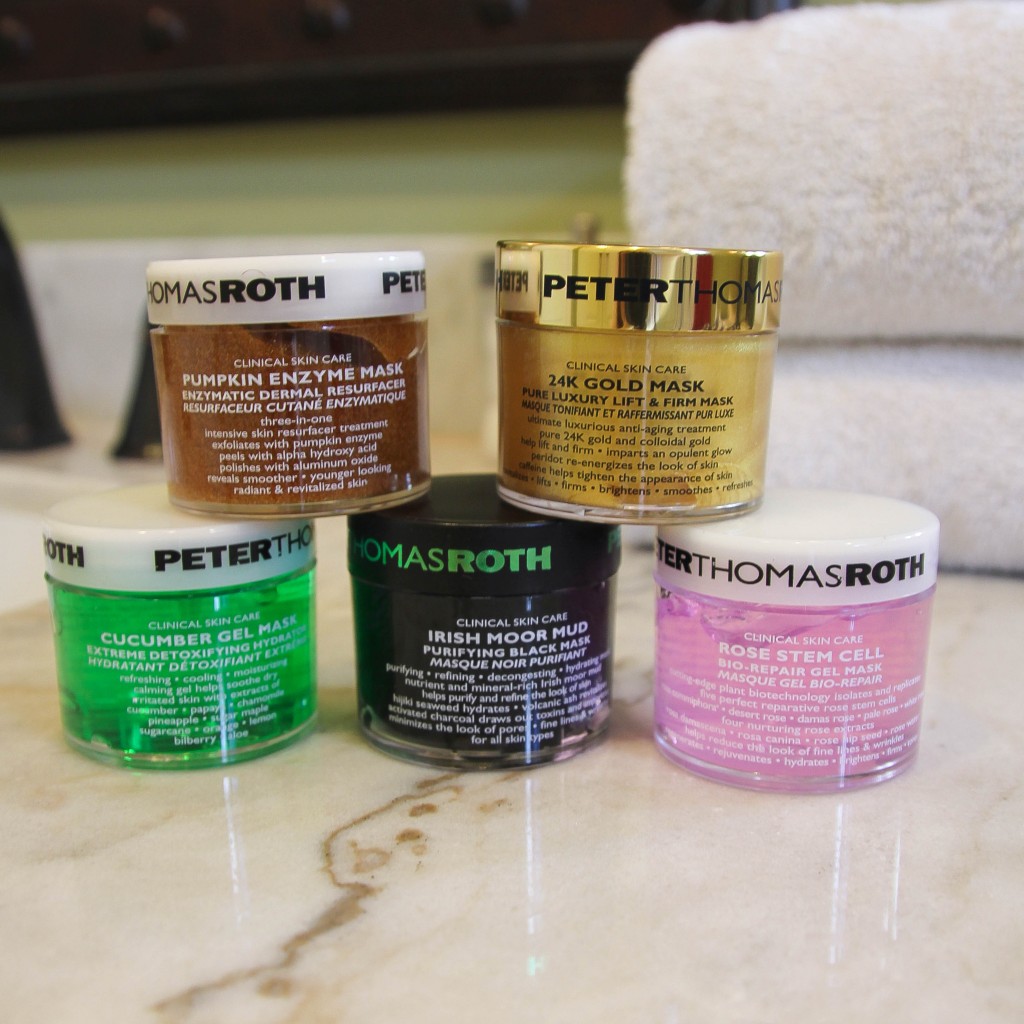 I have mentioned my life changing facial a few times, and it led me to wanting to find the perfect face mask.  Ya'll there are like a million different kinds of masks out there!!  I found this little kit and my mom bought it for me as a Christmas present.  It's a really perfect mask starter kit because it has a little of everything from a mud mask to exfoliating peel to a 24K Gold Mask.  The little jars are a really great size for a gift set.  I have been using all of them since December and feel like I have hardly made a dent.  My two favorites are the Pumpkin Exfoliating peel and the Mud mask, but I have had good results from all five different masks.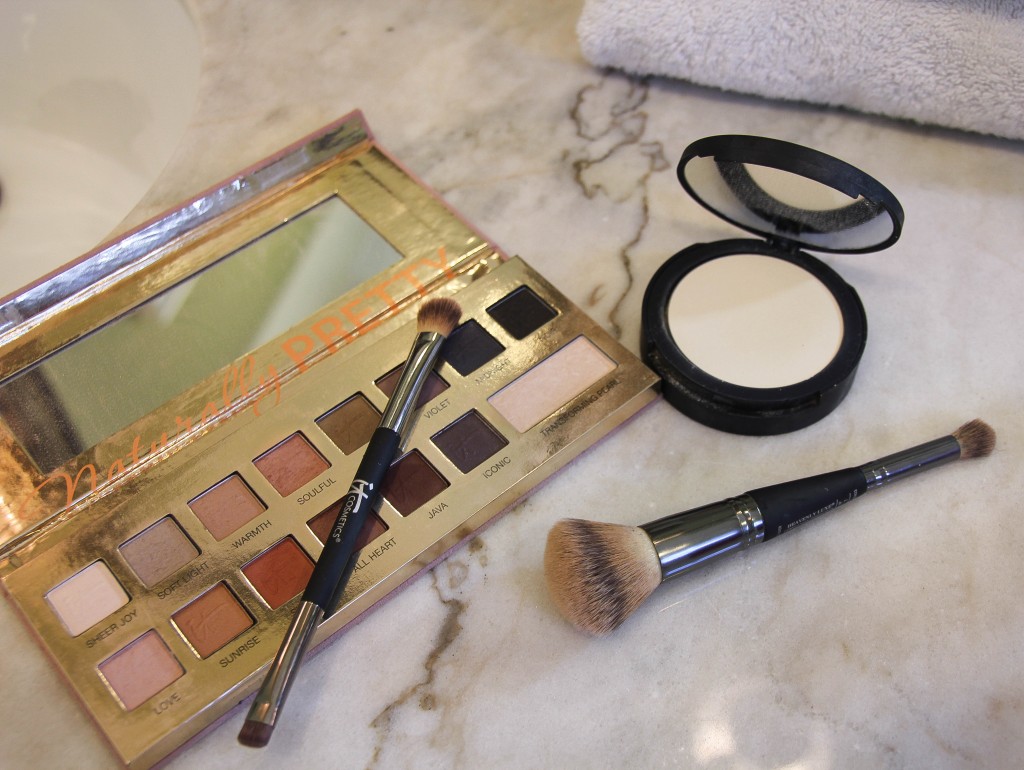 I LOVE eye shadow palletes because they allow you to change up your eye makeup everyday without having a bunch of little eye shadows lying around.  I love using this one as my  natural daytime pallete.  I usually swipe the biggest color, transforming pearl, over my whole eyelid and then add color over it.  I use a lighter shade on the lower eyelid and pair with a darker color on the crease.  Two of my favorite combos are Soulful with All Heart and Soft Light with Violet.
I apply the eye shadow with this It Cosmetics brush.  I LOVE their brushes because they are so soft!  I have been trying out different liquid foundations, and I have been using the complexion brush to apply the foundation.  I also use the small side to apply my concealer.  This brush gives me some really great coverage with my foundations.  I apply the Bye Bye Pores Finishing Powder after I'm done with all my concealing and foundation coverage.  I love that matte airbrushed look it gives to my face.  I use this brush which is the softest most soothing brush.  I think using this brush is my favorite part of my makeup routine!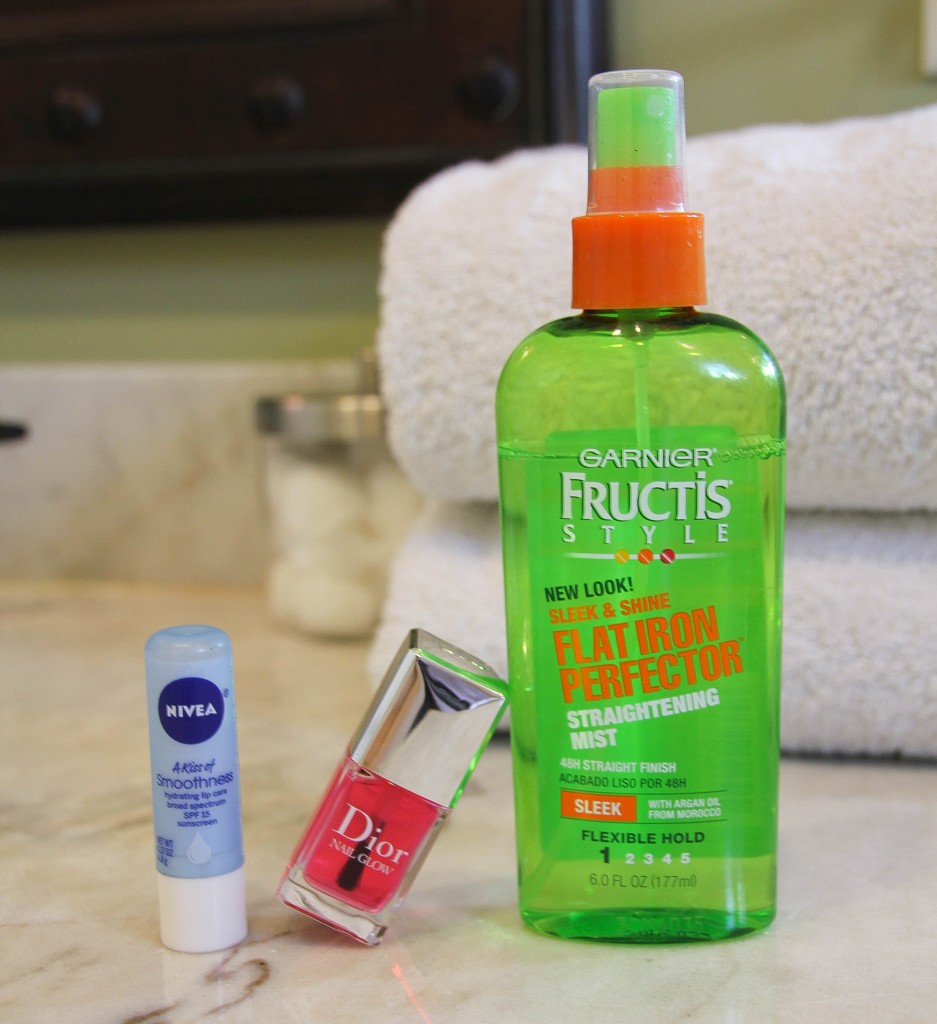 I straighten my hair daily, so I am big on heat protection.  I have tried a few pricey brands, but this little Garnier one worked just as well for way less.  I spritz it on each section prior to flat ironing.  It really helps give my hair a smoother look.
I wear nail polish a lot!  One of the downsides is the slight yellow staining on your nails when they are bare especially when I'm wearing dark fall nail polish colors.  This Nail Glow product is perfect to give you a natural pink look.  The pink tint really helps brighten your white and make your pink a gorgeous natural pink.  It is pricey, but I love how it camouflages my nail imperfections.  I received this as a Christmas gift a couple years ago.
My last product is one I never leave my home without!  I have tried lots of different chapsticks, and this is my favorite.  I only have to apply it once or twice a day to keep my lips moisturized.  I have used so many chapsticks that I had to reapply all day long.  I love being able to apply this once in the morning, and then not need it again for the rest of the day.
I hope you enjoyed a little review of some of my current beauty faves!  Have a fabulous weekend and thanks for stopping by!
SHOP THE POST
Follow Lady in Violet INSTAGRAM | TWITTER | FACEBOOK | BLOGLOVIN | SUBSCRIBE