This post is in collaboration with The Blog Societies and Clinique.  All opinions are 100% my own!  Thanks for supporting the brands that support Lady in Violet!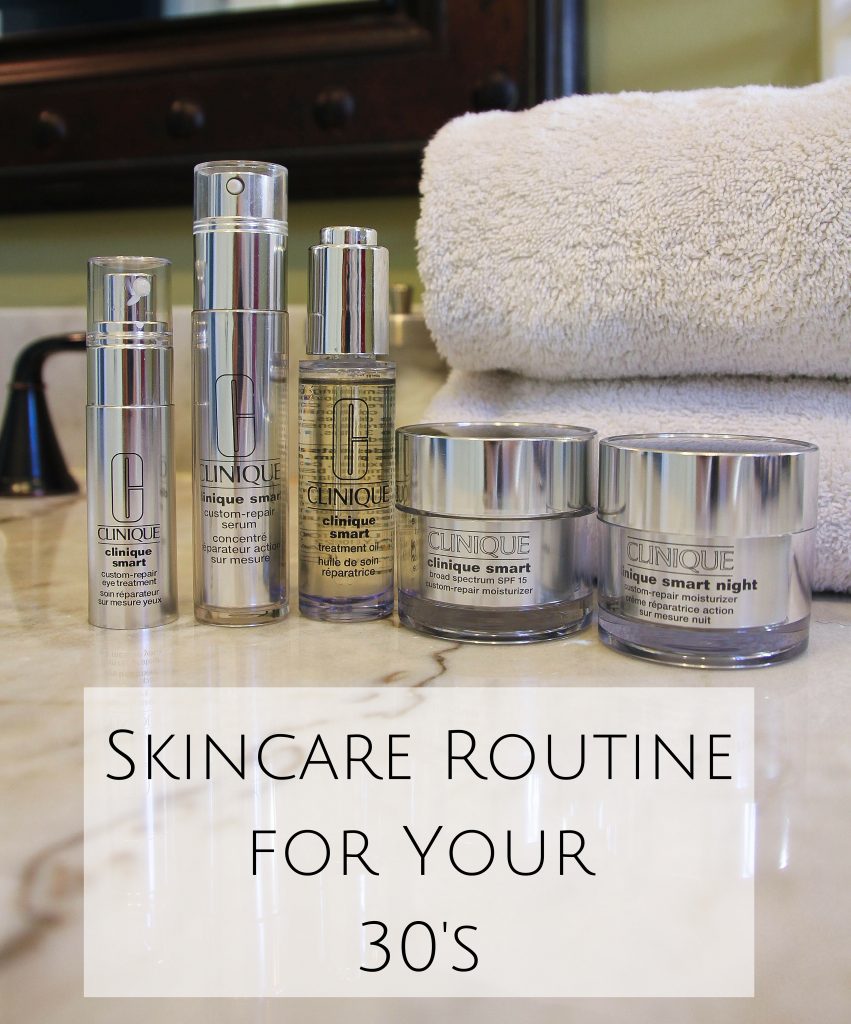 Ever since I received my first facial last year, I have really wanted to improve my skincare routine.  While some of the products have changed, my routine has pretty much been the same since high school.  My skin isn't sixteen anymore, and I definitely needed a new routine.
I first learned about skin care products like moisturizers and toners from the Clinique counter when I was in high school.  It seemed like a no brainer to head back to them on my quest to update my skincare routine for my 30 year old skin. Skincare in your 30s is tricky because now I have little wrinkles popping up and my skin tone has become a little uneven in areas.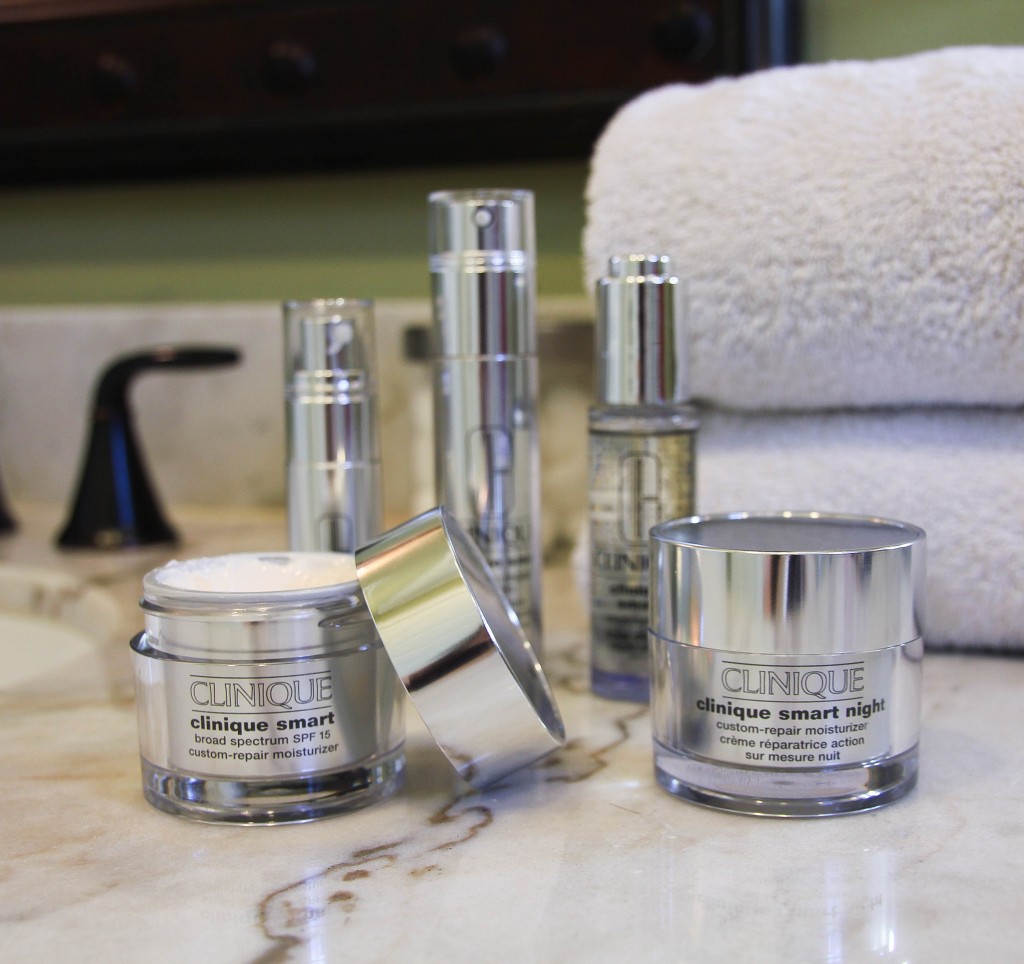 When looking for a new skincare routine, I wanted something simple because right now my current routine is a bit lazy.  I need something quick and easy that fit into my busy schedule.  One of the main things I liked about the Clinique Smart system is that the products target several issues all at once.  The products are designed to know and target your issues like my new fine lines and uneven skin tone.  I'm now using 3 products on my face at night which at first made me nervous.  I mean that is two extra steps for me.  The transition was surprisingly pretty seamless.  I also started seeing results pretty soon after starting the Clinique Smart system.
I wanted to share a little bit about my new morning and night routine with these products, in case you are super new to the skin care game like me.  You aren't going to believe how simple it is.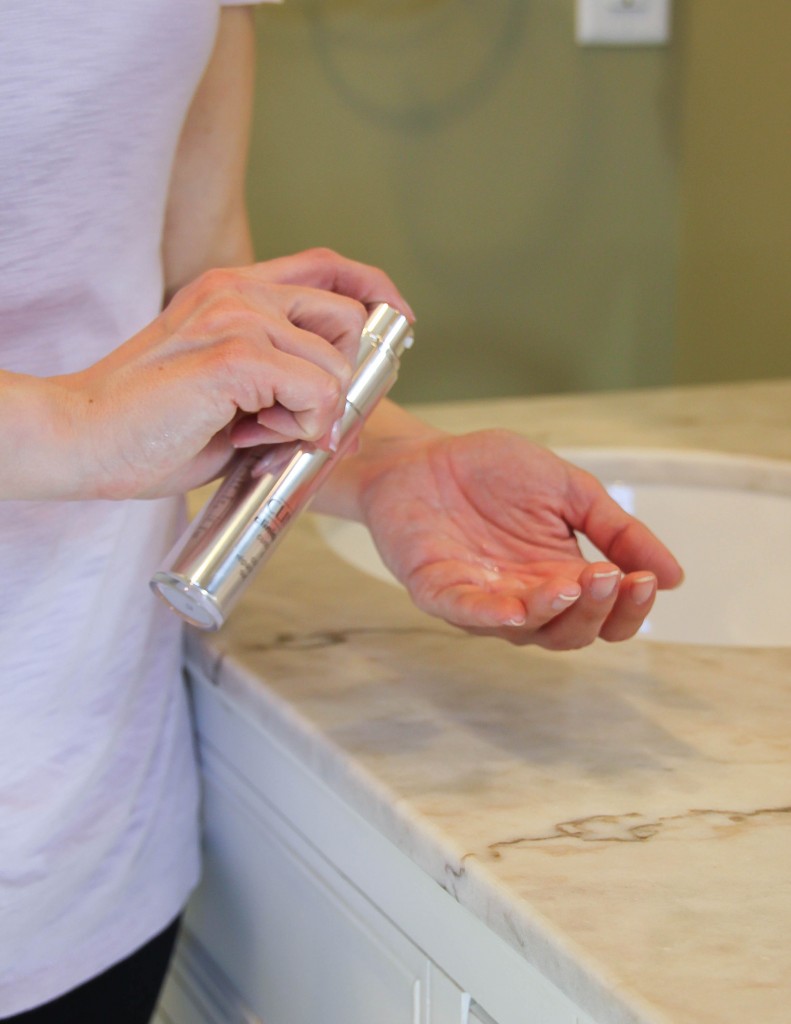 In the mornings, I apply the custom repair serum on my face.  With all but the eye treatment, I use what I call the war paint method.  I do two pumps of this serum in my hand, and then swipe the product with my fingers on my forehead, each cheek and chin.  I then proceed to rub the product in, starting at my cheeks and moving around my face.  I learned awhile back not to rub the product between your hands because most of the product will be absorbed by your hands.  This really helps the serums and lotions last longer.  I apply any excess product to my neck, because I have read to never forget your neck when moisturizing.  You don't want a 20 year old face, and a 40 year old neck. 🙂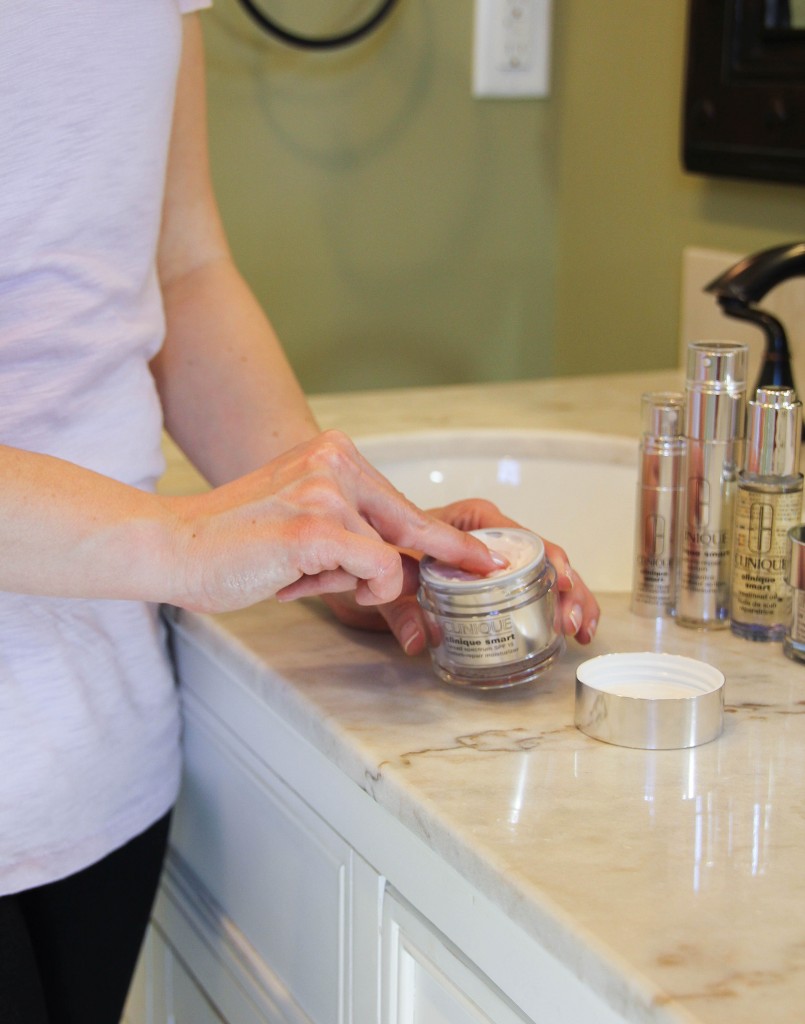 The serum goes on pretty light.  Most days I fix my hair and then apply the moisturizer with that same war paint method. I start with a little moisturizer and add more if needed, so I don't end up with too much.  On days I forget to do the serum early because my coffee hasn't kicked in, the lotion works fine to add directly over the serum.  The custom repair moisturizer has a broad spectrum SPF15 too.  One of my main daytime moisturizer requirements is for some sort of sun protection.  I like that this one is broad spectrum, basically it means it's blocking both UVA and UVB rays.   I then follow the moisturizer with my normal makeup routine.  A pretty easy change to my mornings.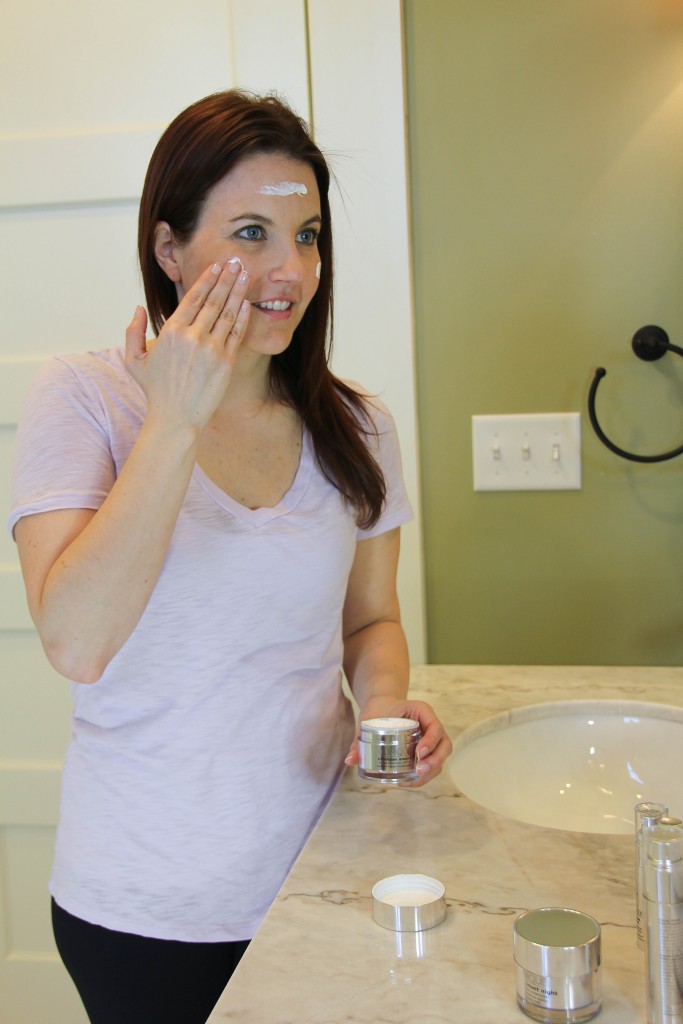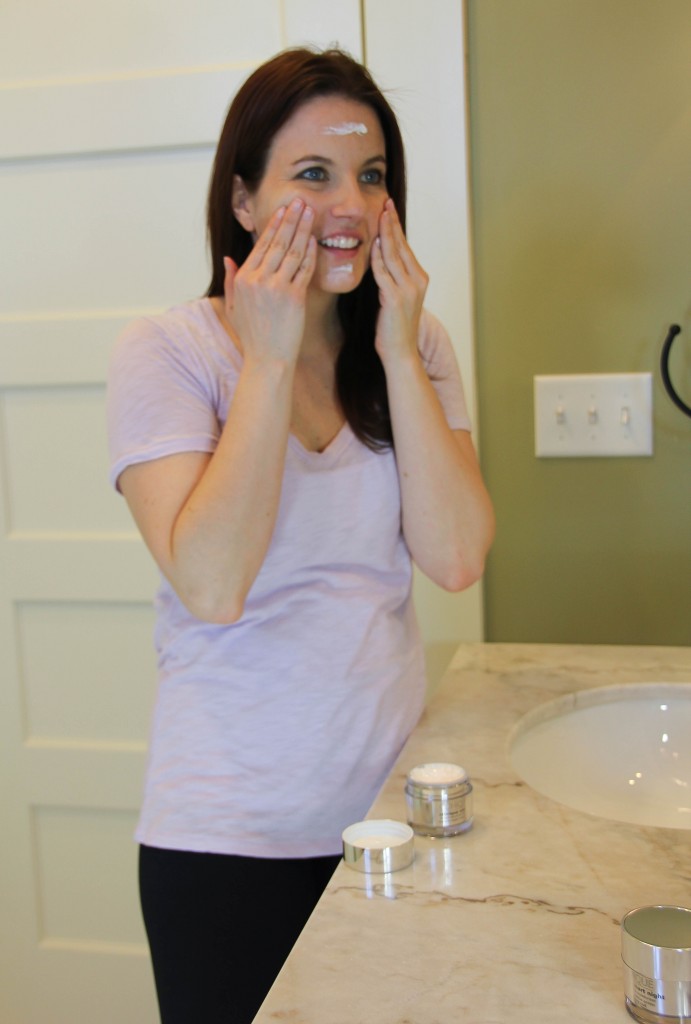 My night routine was the one I was worried about though.  I can be pretty lazy when I'm tired.  I was worried applying three products would take forever, spoiler alert – it didn't.  After I wash my face, I applied the treatment oil.  I recommend only using this at night, because it does take longer to absorb and may not look so great under makeup.  I follow this up with the eye treatment.  I apply one pump under my eye and at the crow's feet wrinkle area.  If I have leftover, I spread just under my eyebrow.  I really think this product has lightened up my under eye.  I have even been skipping concealer.  I like to wait a minute or two here before applying the moisturizer if I have time.  I then finish up my night routine with the custom repair night moisturizer and head to bed.  Yes, that's it.  Simple and Easy.  It makes me laugh because I imagined this would add like 20 minutes to my night routine.  I think it added like two minutes, maybe.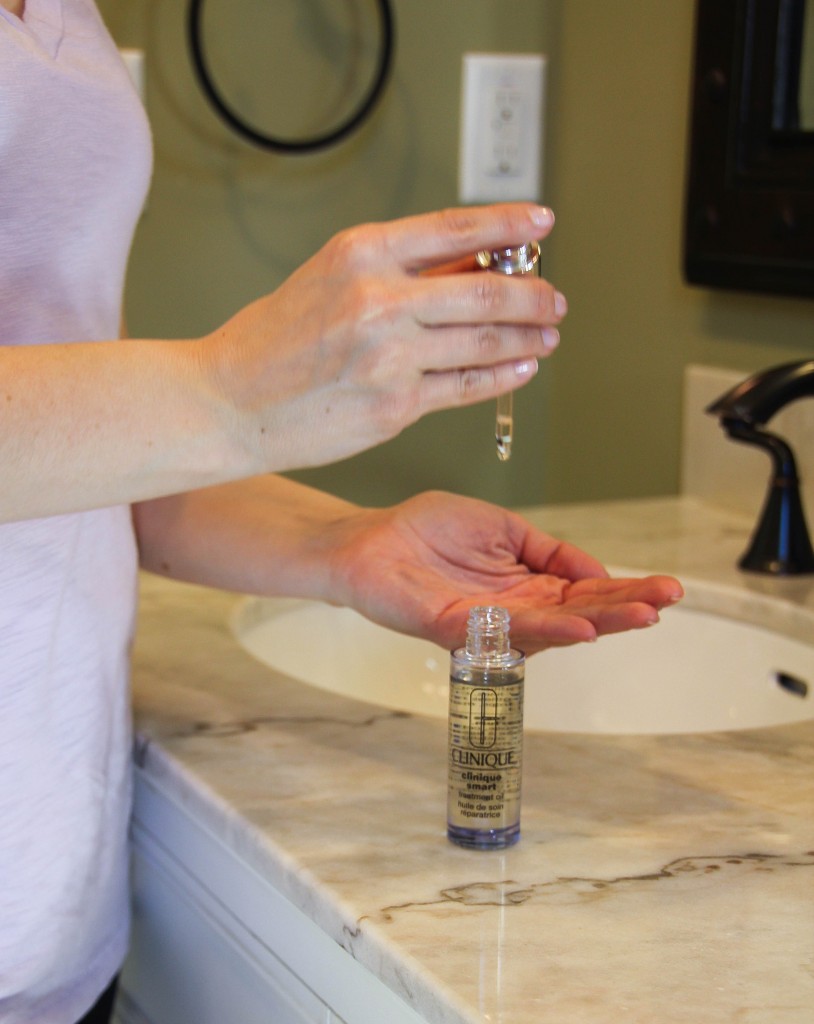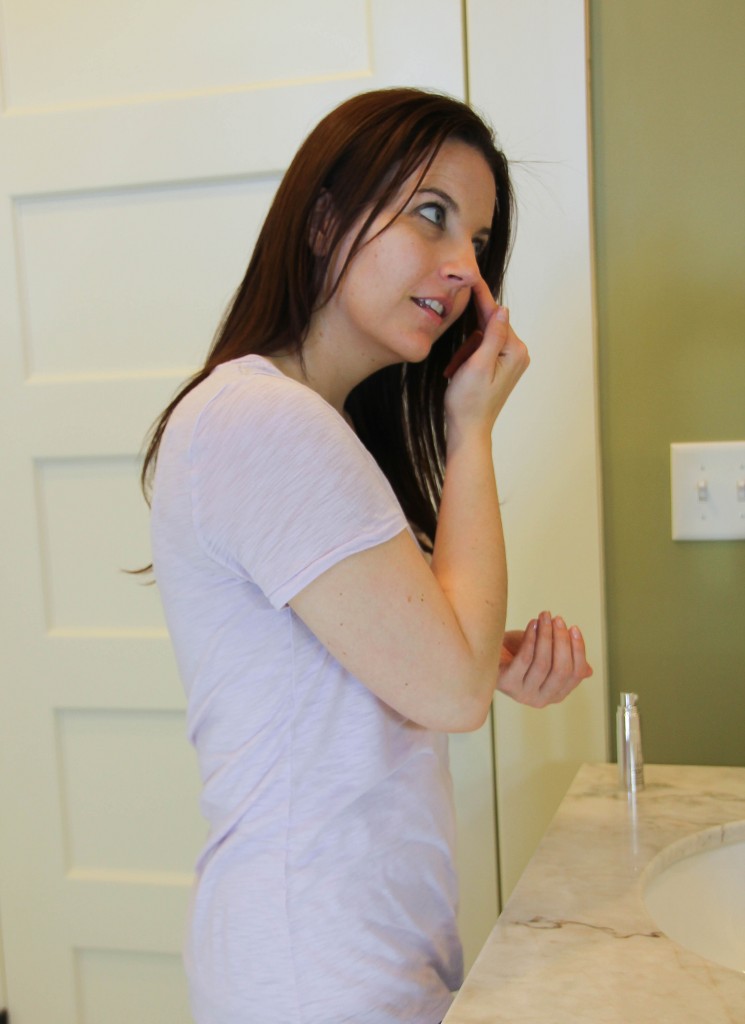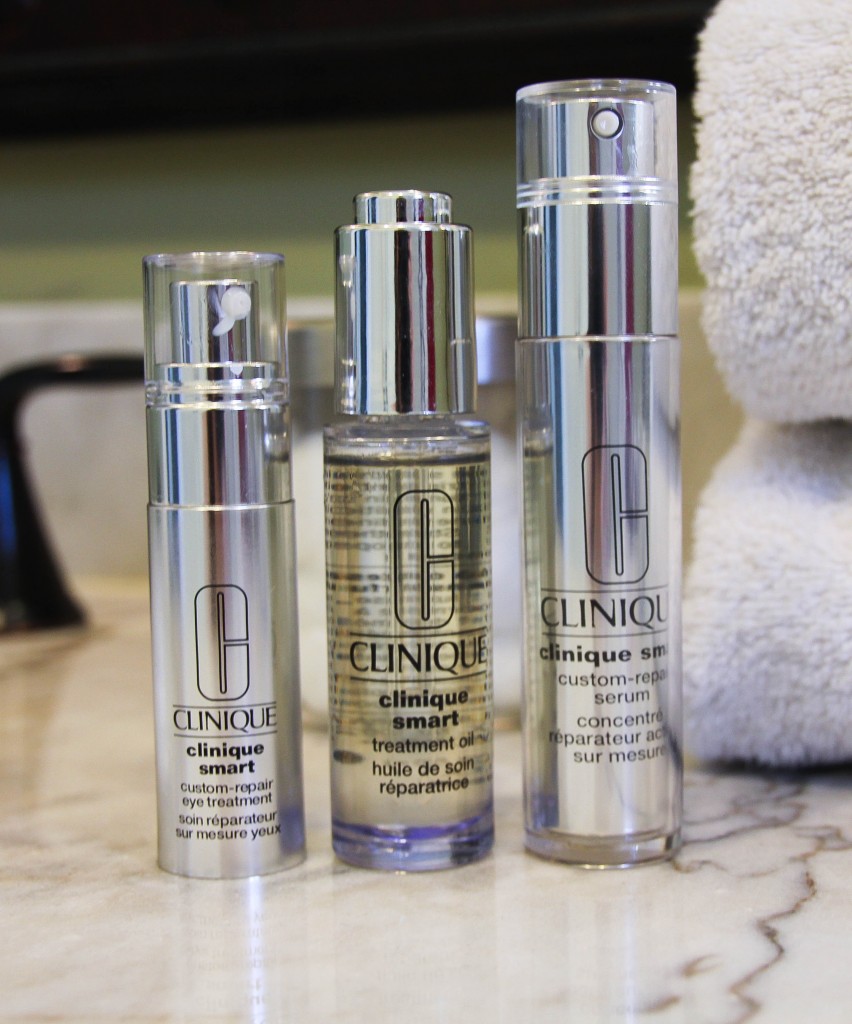 I'm really excited to keep up this routine and see how the products continue to improve my skin.  I am noticing an improvement in skin tone which was a big one for me. Goodbye concealer!  I don't remember exactly how far in, but one morning I woke up and noticed my skin looking so much more hydrated.  It really caught me off guard a bit, because I never thought my skin could look hydrated. One of those you don't realize it until you see the change moments.   I have also noticed my forehead wrinkles are slowly becoming less noticeable.  Look out 20's, I'm coming back!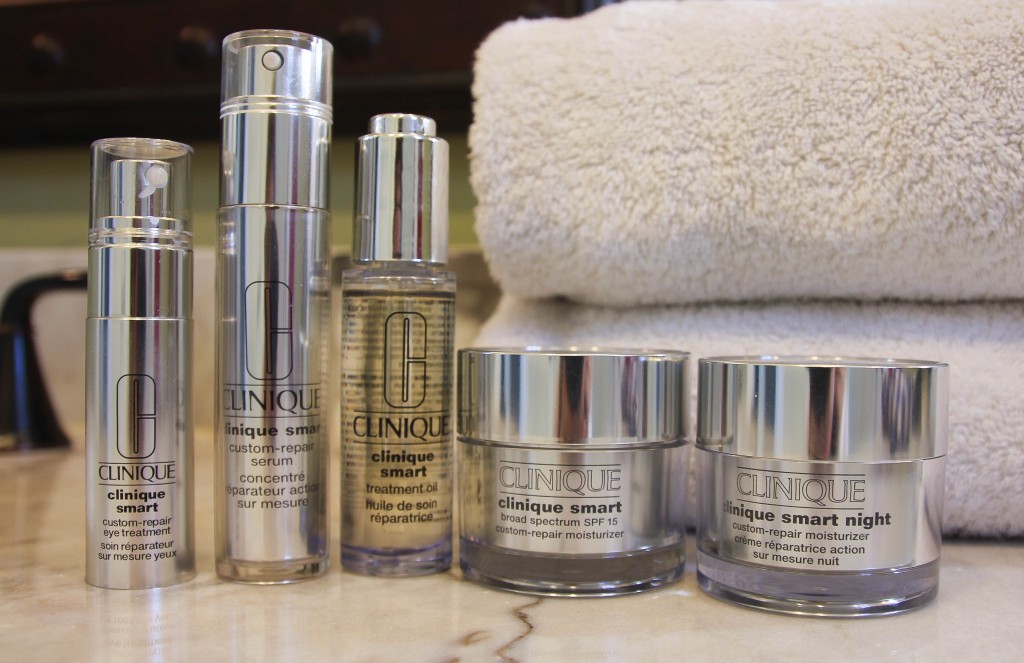 If you have any questions about these products or my new skin care routine, leave me a comment or shoot me an email.  I will be happy to answer!
CLINIQUE SMART c/o Broad Spectrum SPF15 Custom Repair Moisturizer,   c/o  Night Custom Repair Moisturizer,   c/o Custom Repair Serum ,   c/o Custom Repair Eye Treatment,  c/o Treatment Oil
Follow Lady in Violet INSTAGRAM | TWITTER | FACEBOOK | BLOGLOVIN | SUBSCRIBE