Monthly Archives:
March 2019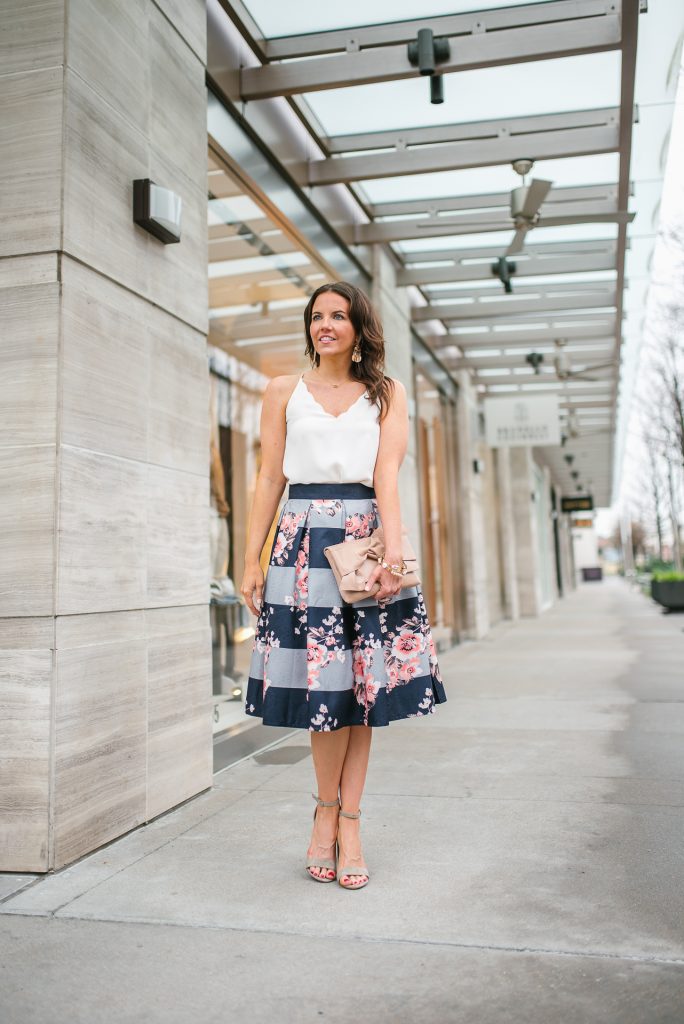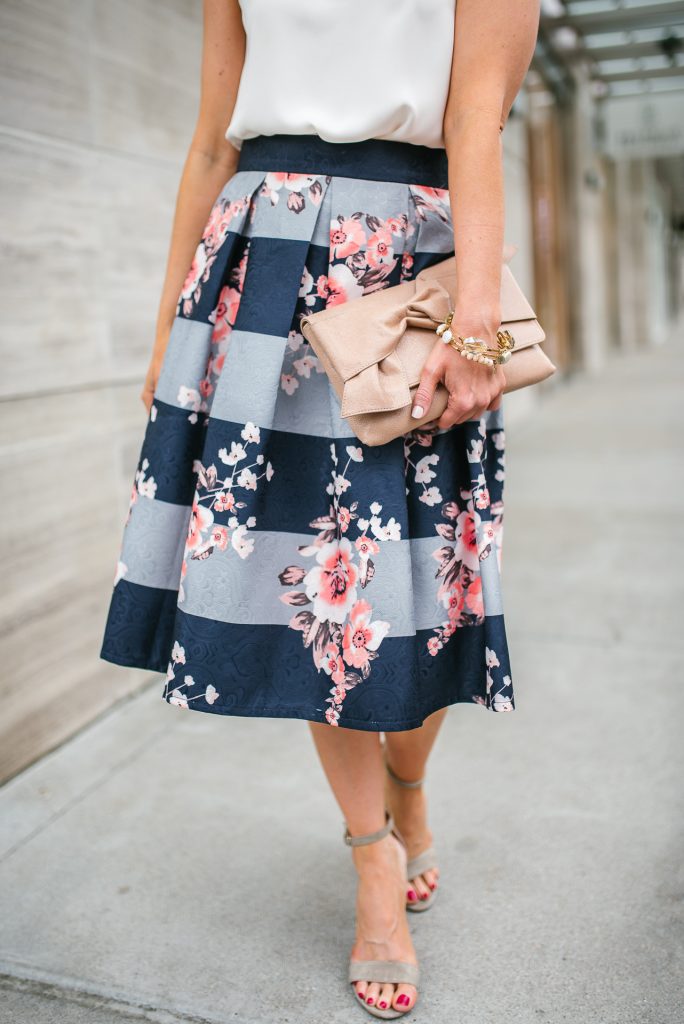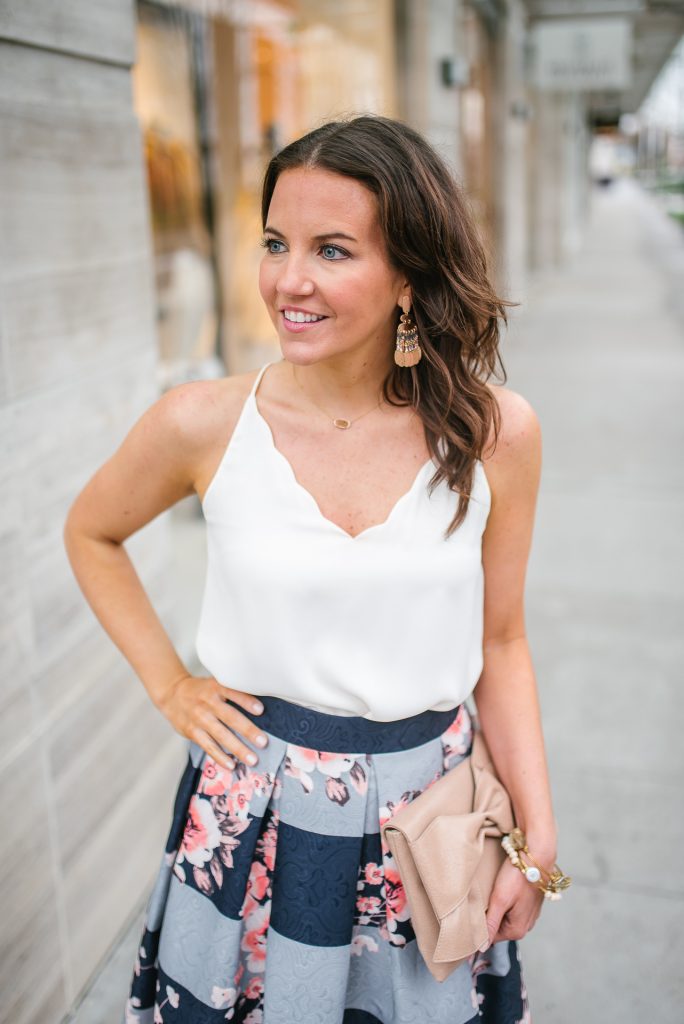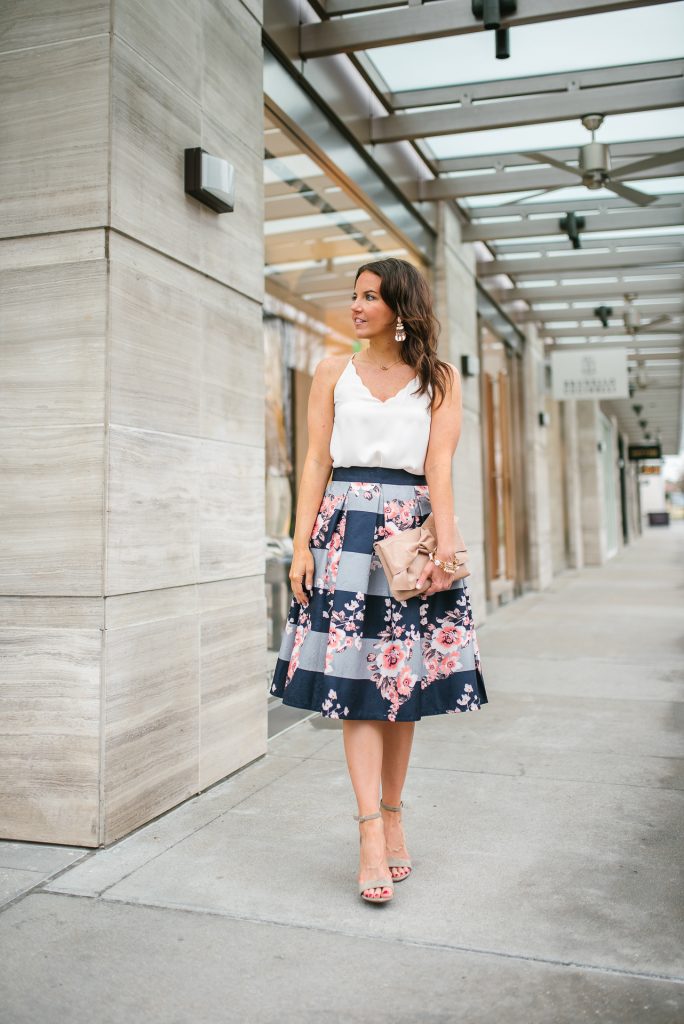 Happy First Day of Spring!!!  I can not imagine a more perfect skirt to ring in the spring season.  It's one of my favorite print mixes in one.  I love everything about this skirt from the flared style, the midi length, the thick stripes, the floral print, and oh the gorgeous colors.  I am a fan of many things on the Chicwish site, but oh do they have some fabulous skirts!  This is my 3rd skirt in this style, and I always receive so many comments, questions, and compliments when I wear them out.  I love that the look and quality of this skirt looks like it would be pricey, but it's only $45!
I couldn't resist pairing it with my ivory scalloped cami for the perfect kick off to spring look.  This outfit combo would be perfect for a shower or luncheon.  You could also make this work for Easter Sunday, add a pink cardigan or denim jacket if you don't do strappy tops in church.
For the office, pair this skirt with a solid color tee or white button down top.  If you have a fitted pink top, it would be perfect to play on the colors of the flowers in the skirt.  I opted to wear my rose gold jewelry to work with the pink of the skirt.
I know some of you aren't quite experiencing the sunny and warm spring weather yet, but I hope you still get out and enjoy the start of the season!  Tell me in the comments what item you are most looking forward to wearing this spring!
Photography By: Banavenue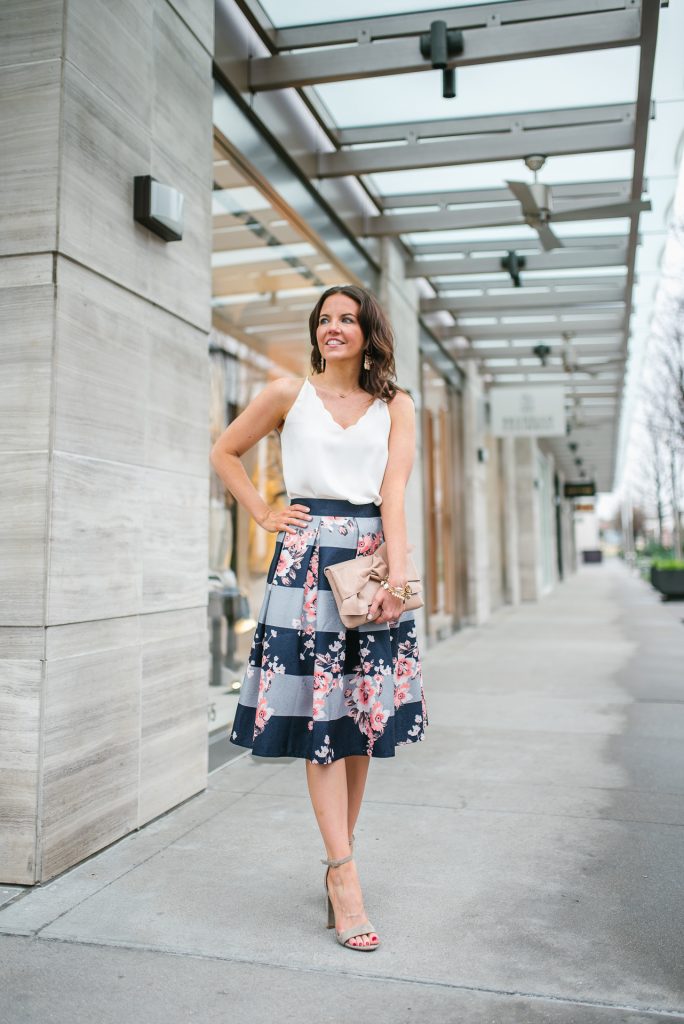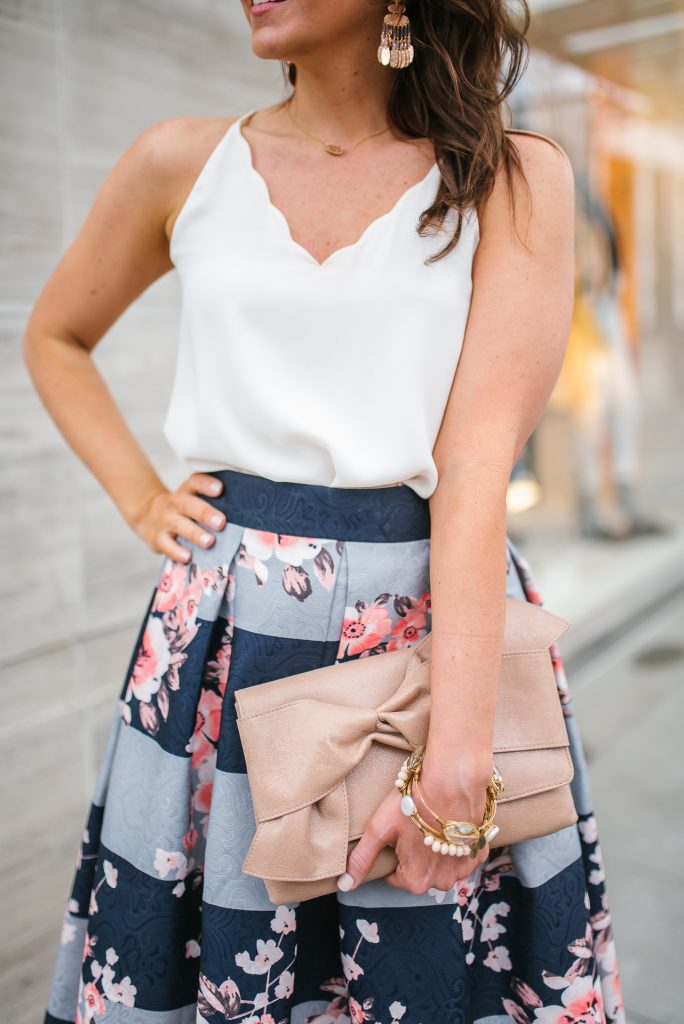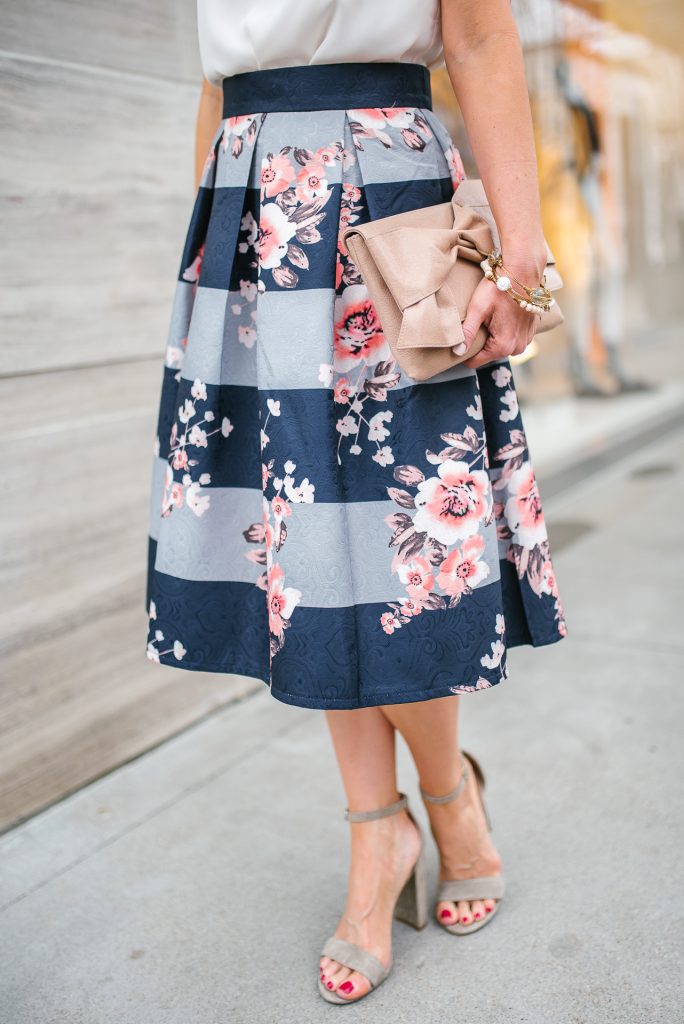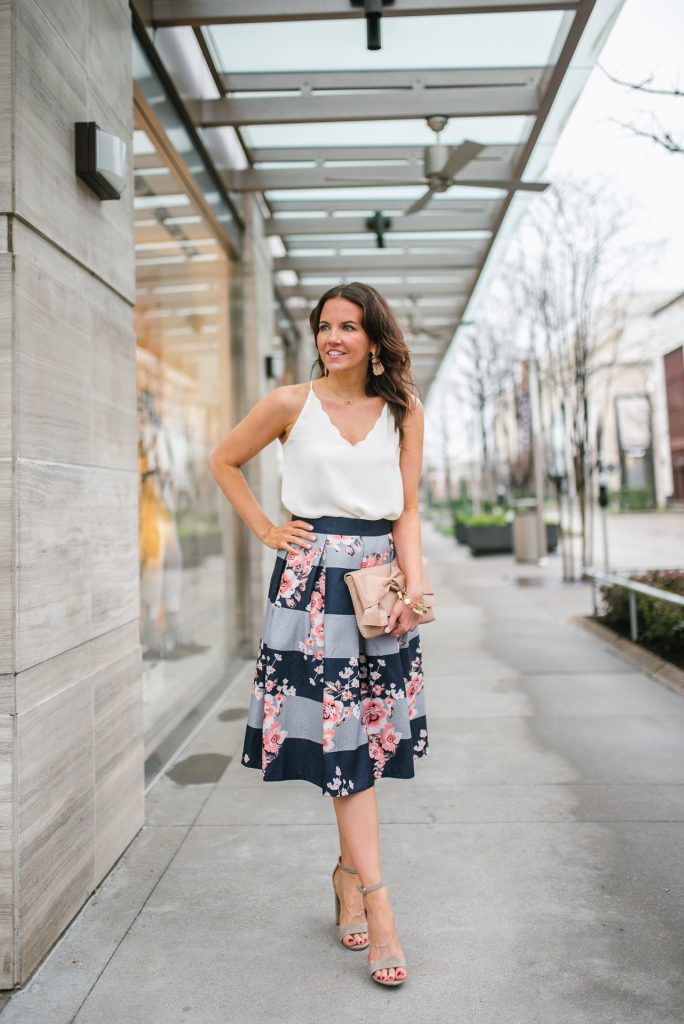 SHOP THE LOOK