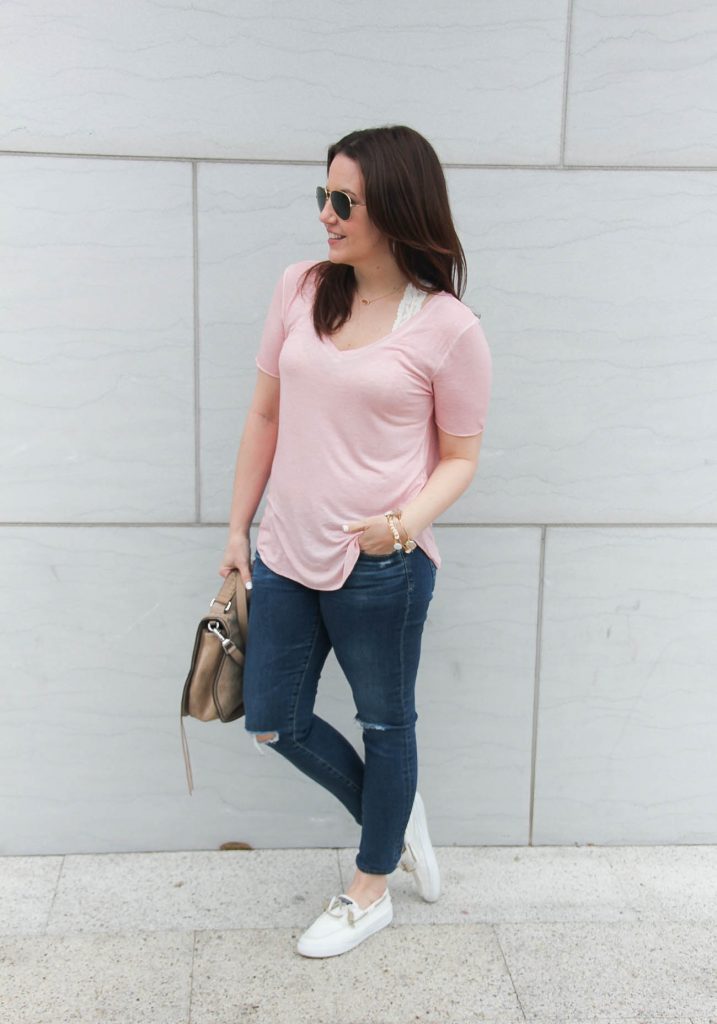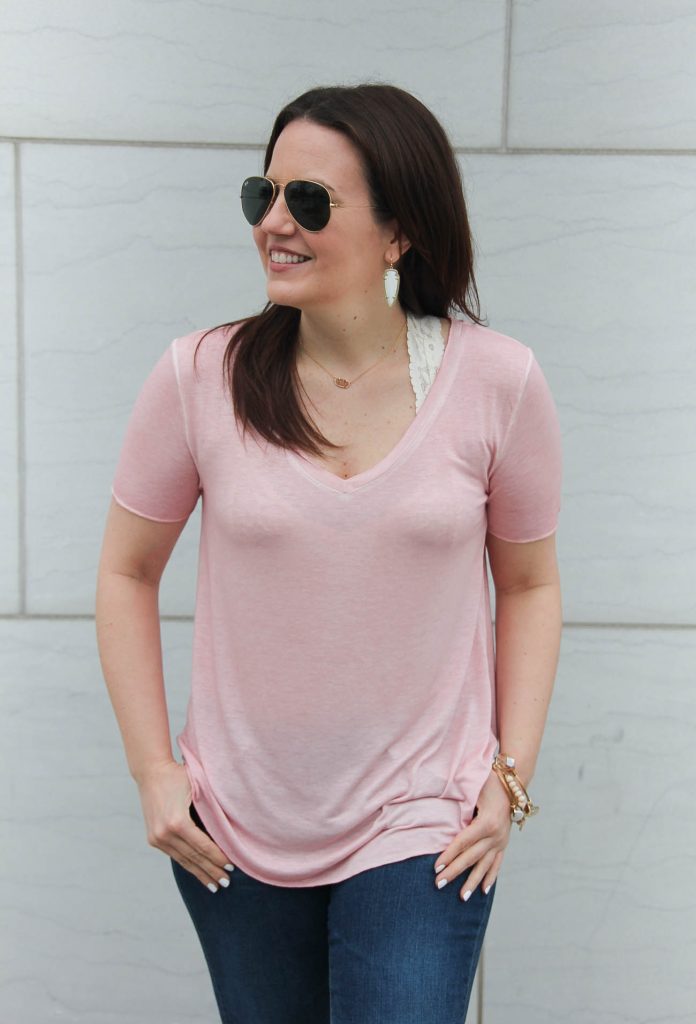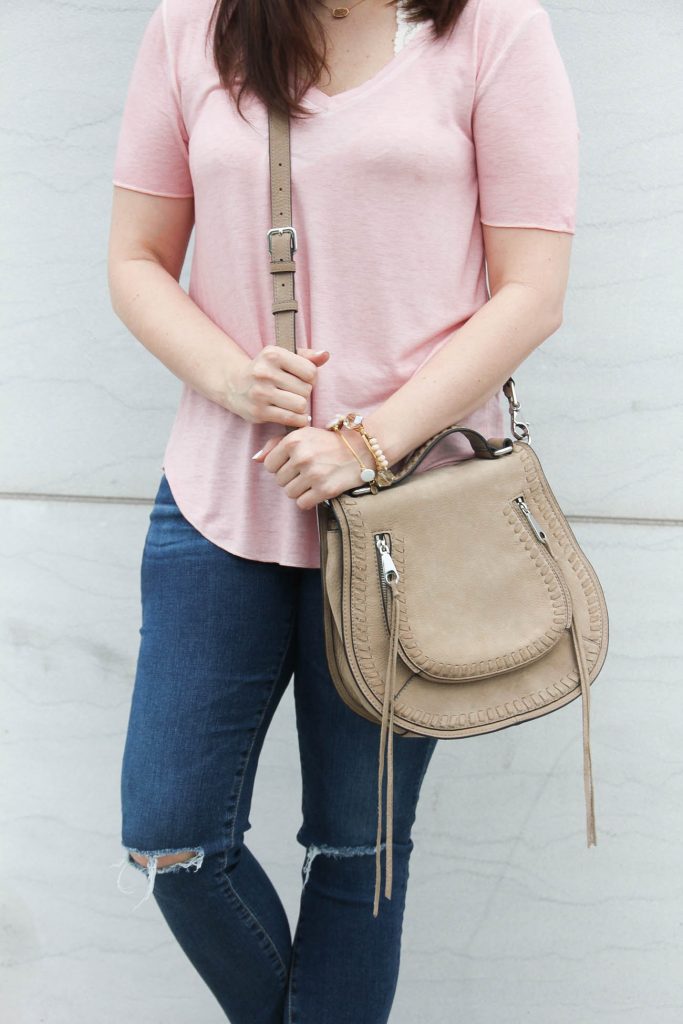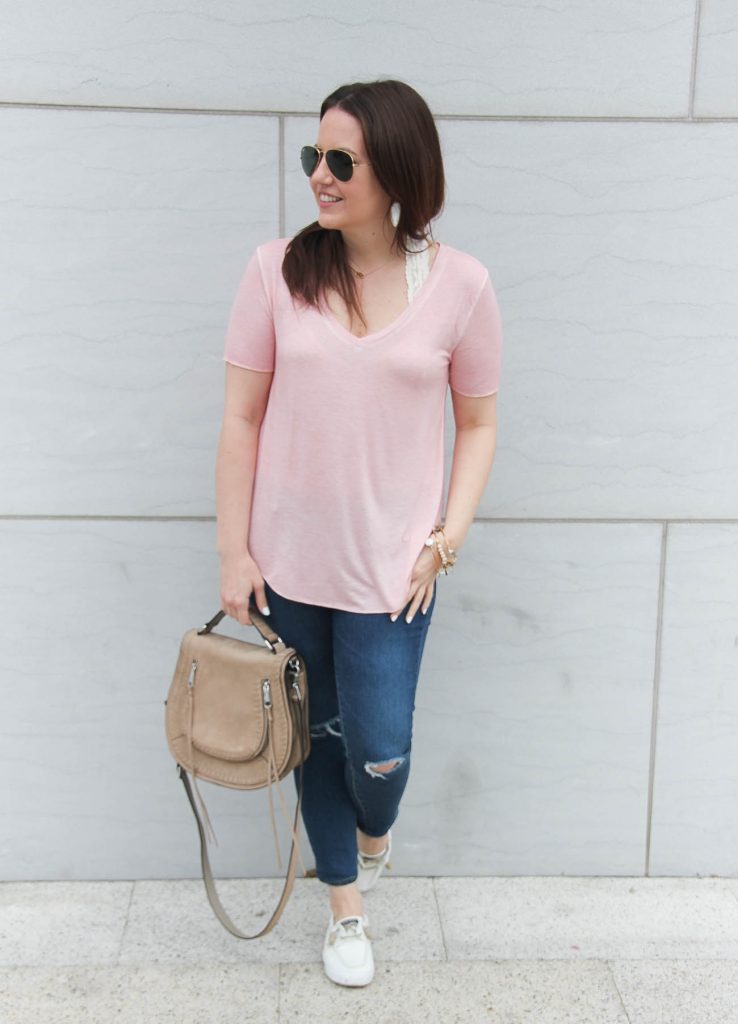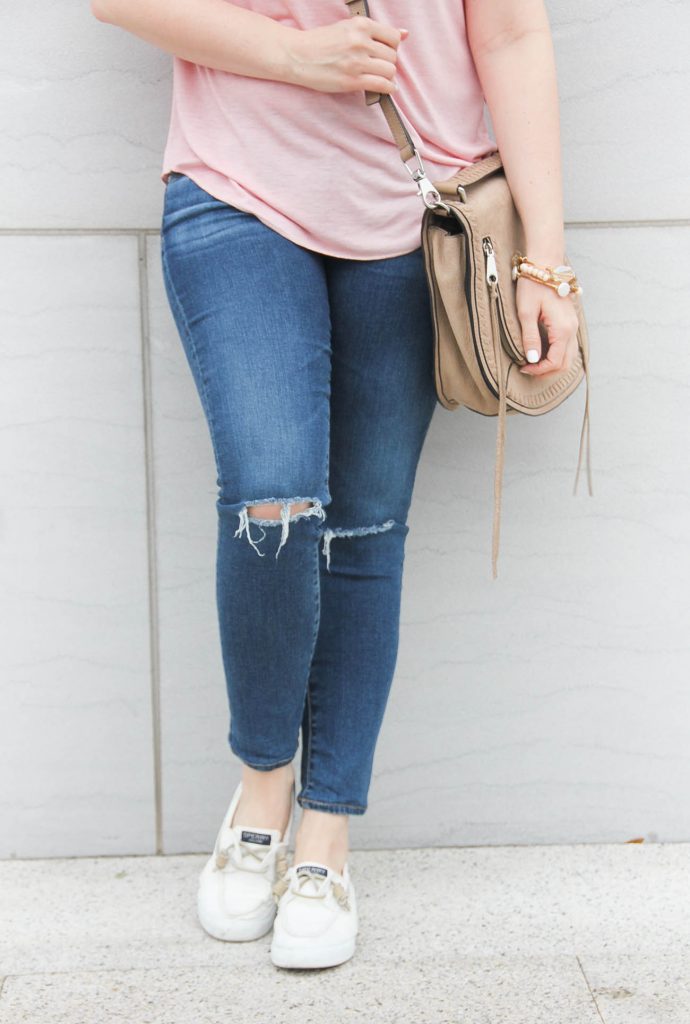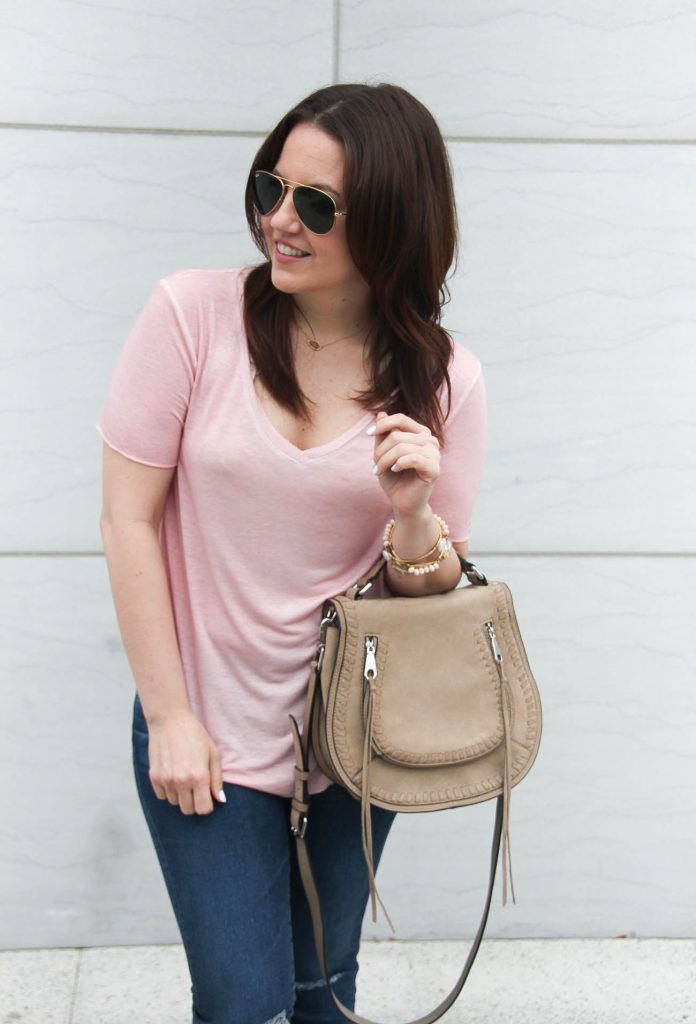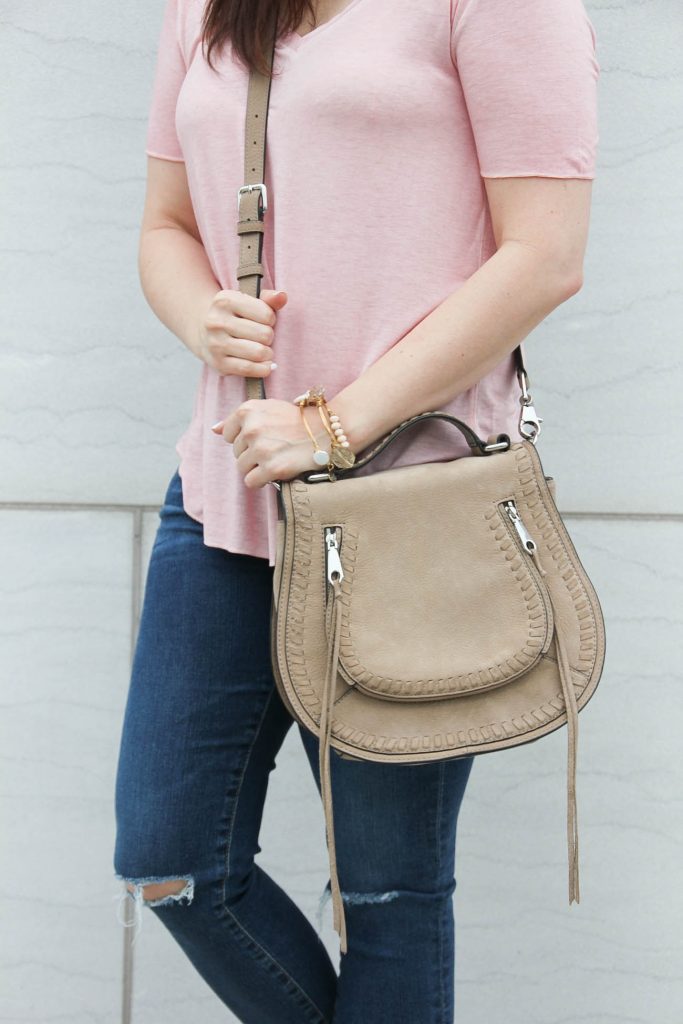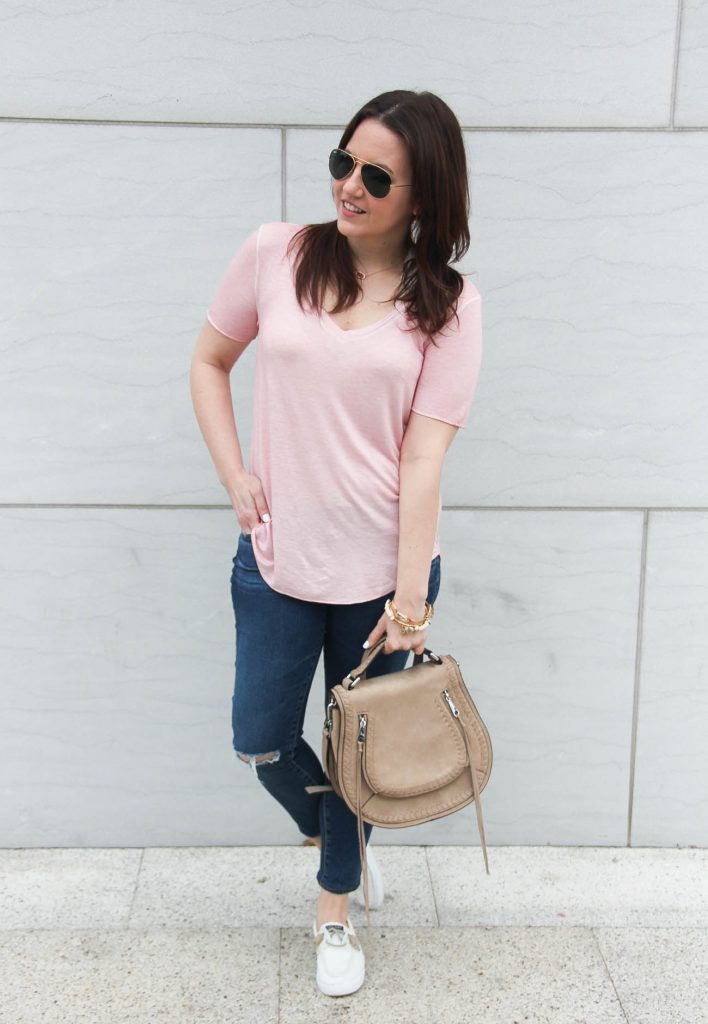 Living in Texas, I have taken my fair share of road trips over the years.  I feel like I have a comfy travel outfit down pat.   A few weeks ago, you may remember I ventured a little under 3 hours to my college town, Nacogdoches.  I wanted to be all kinds of comfy for the drive, so I immediately grabbed for my new comfy pink tee.  The material is so soft, and I am currently loving all things in this soft pink shade.   I also added in a lace bralette.  A friend turned me on to them last year on another road trip.  These bralettes are really lightweight and comfy, and they allow you to wear slouchy or open back tees without worrying about ugly bra straps showing.  This one is only $20 so I bought a neutral color and decided to try it out.  I have loved wearing it under various tops.  It only provides minimal support, so it may not work if you need a little extra support.  I just saw it comes in a few more color options now too.
For most road trips, I opt to wear a comfy pair of jeans.   You never know where you will be stopping along the way, and I want to look decent.  I find AG jeans to be really comfy and have a good amount of stretch without losing their shape.  They are a pricier brand, but well worth it in my opinion.   Every now and again, I opt to go even comfier than jeans.  For my latest trip, I wore leggings and a long cardigan with this top because it was really cold that weekend.
Road trip shoes need to be two things – comfy and slip ons.  I always take my shoes off in the car, because I much prefer to be barefoot.  These sneakers and my Tory Burch sandals are what you will often find me wearing on road trips.  All you need after that is good music, a few snacks, and maybe a little reading material, and you are all set for a road trip!  Ya'll have a good rest of your day, and thanks for swinging by!
SHOP THE LOOK

Love this post? You may also love: