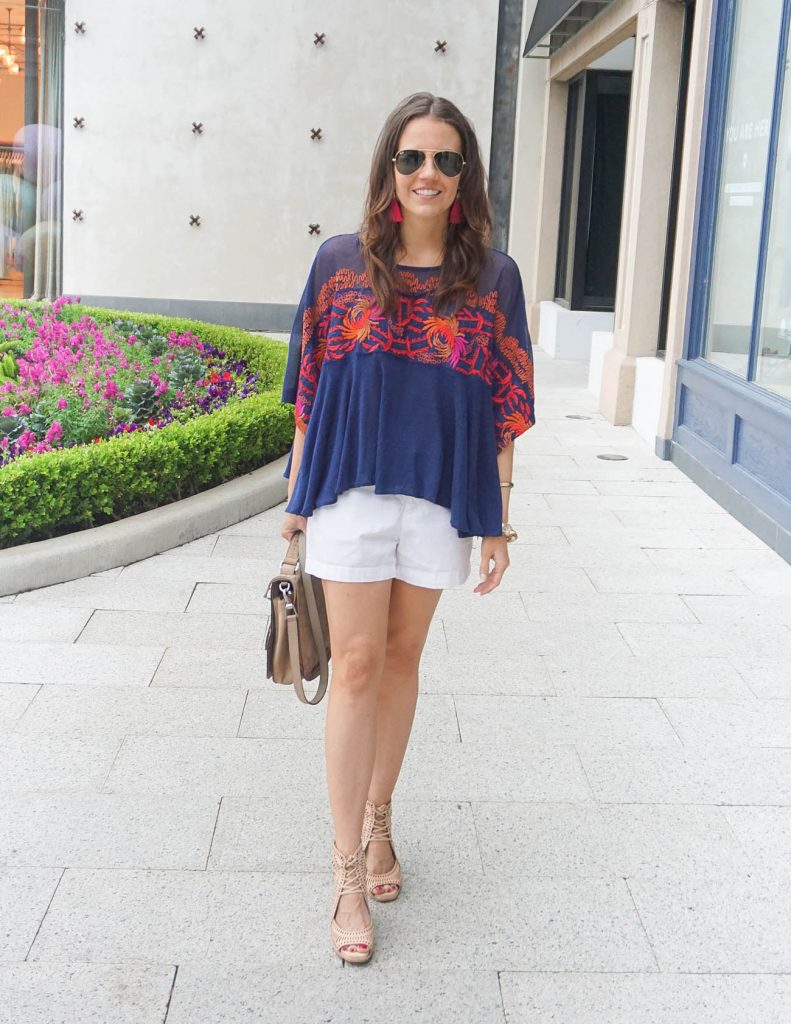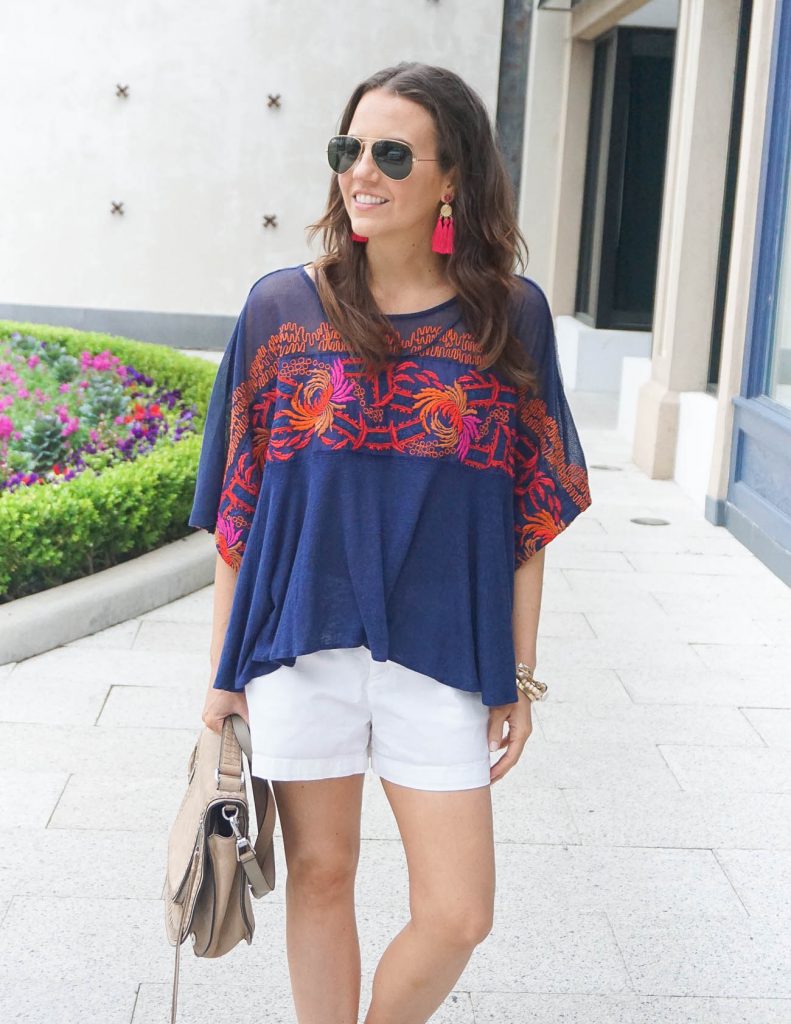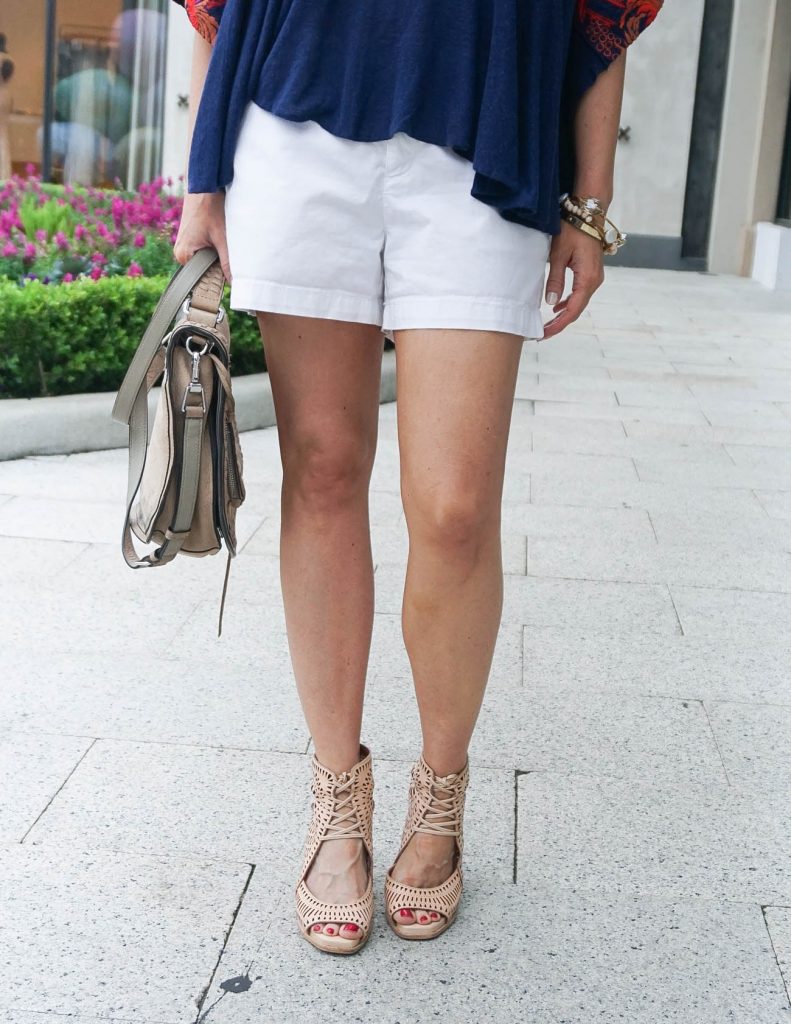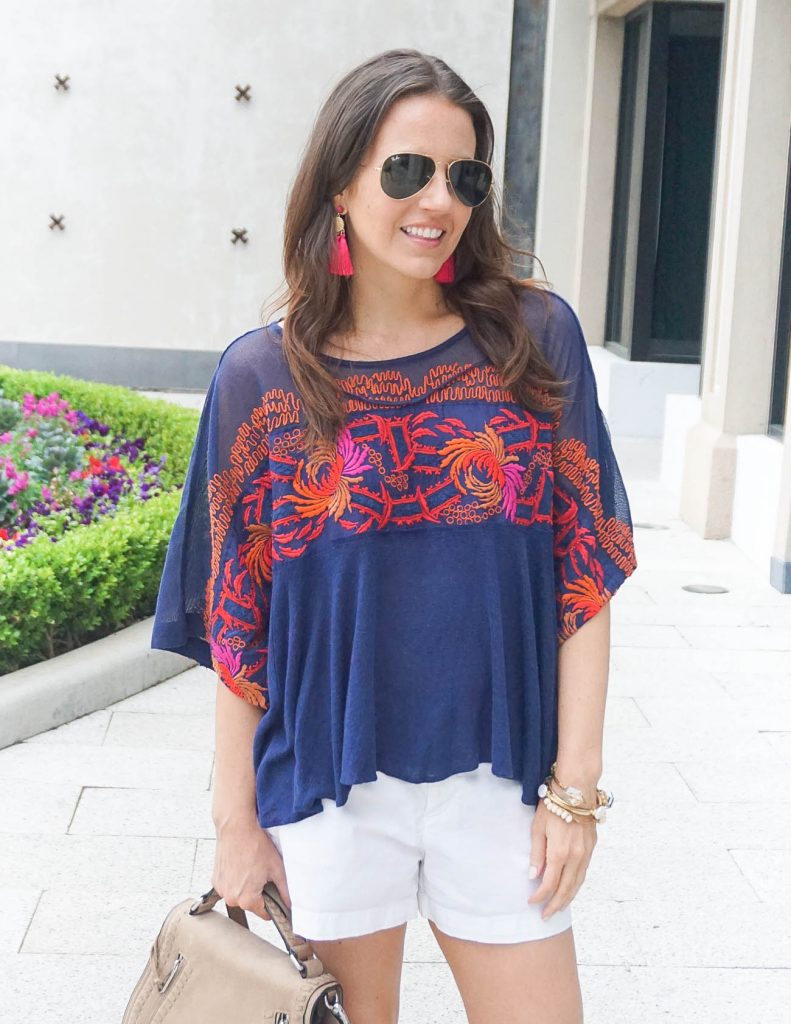 Happy Friday!!  Our area schools have been on Spring Break which means I have seen lots of beach and pool pics flooding my social media feeds.  We had perfect Spring Break weather and are starting to have 80 degree days!  It's supposed to rain this weekend, but I'm hoping it will take a small break because I kind of want to lay by the pool for a bit.
It also means it is time to start dusting off my shorts.  I purchased these white cotton shorts from Old Navy a couple years ago, and I still love them.  I don't like to spend too much on shorts because I feel like I don't wear them as much as jeans and dresses.  Although, the fact that our winter was really short here makes me think we are going to have a really hot summer, so I may buy a few new pairs this year.
For what to wear with white shorts, I lean towards dark or bright color pairings. These colors really pop against the white.  I love that this top incorporates both of those.   It's also super flowy which is great for keeping cool on hot days.  With shorts, I tend to opt for either wedges or a flat sandal.  I like to go with neutral options to help elongate the look of my leg.  The wedge can also help make your leg look a little leaner too.
Another style idea for white shorts, go neutral with a fitted white tank or tee.  You can add in pops of color with your accessories, or go all gold for a dressier look.  Size note on this top, it runs big in my opinion, I sized down to an XS.
I hope y'all have a wonderful weekend, and I will see you back here next week when I will share my current spring obsession! See you then.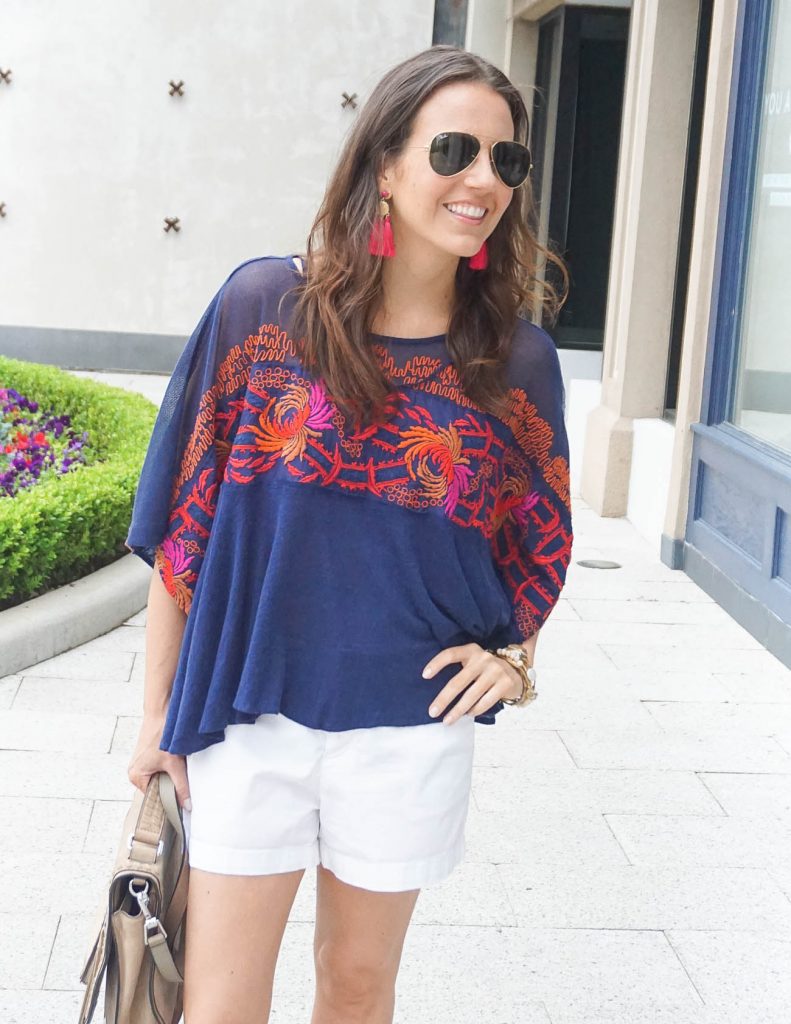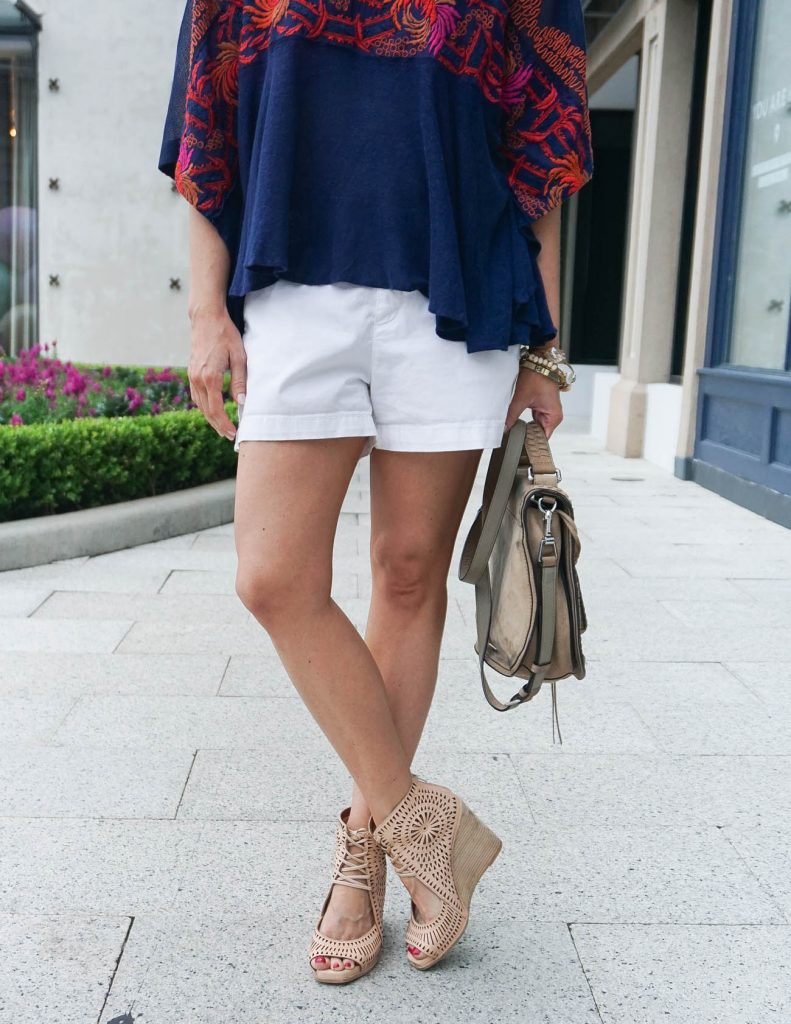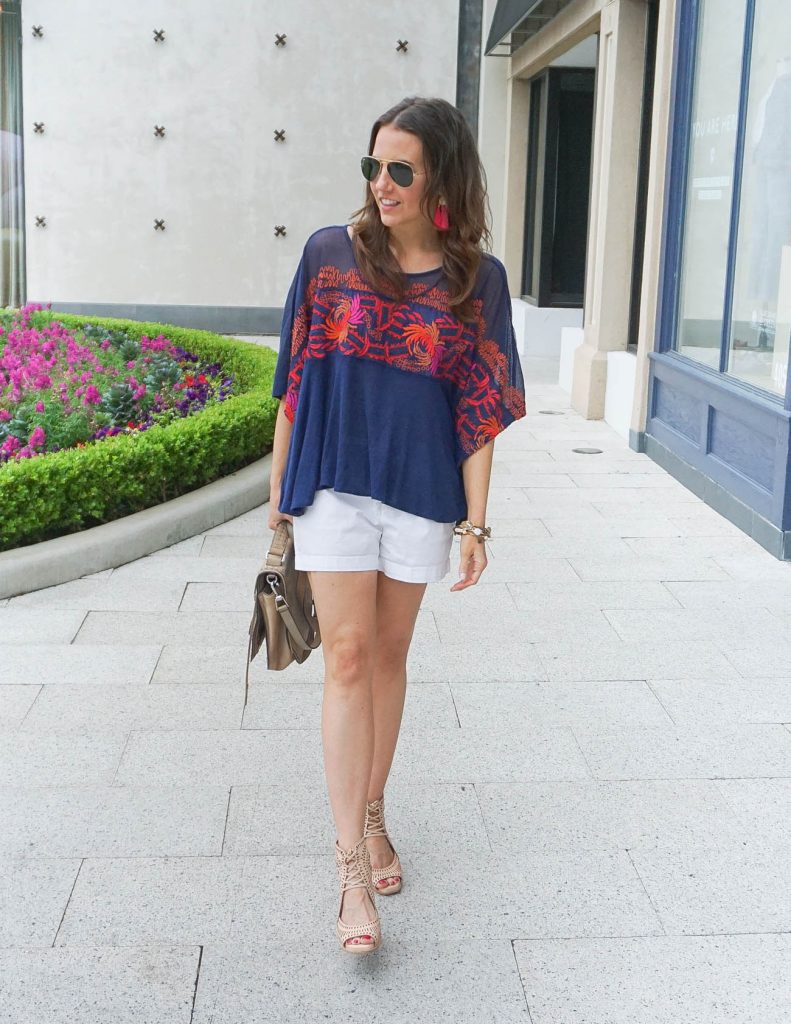 SHOP THE LOOK

Love this post? You may also love: