Monthly Archives:
November 2019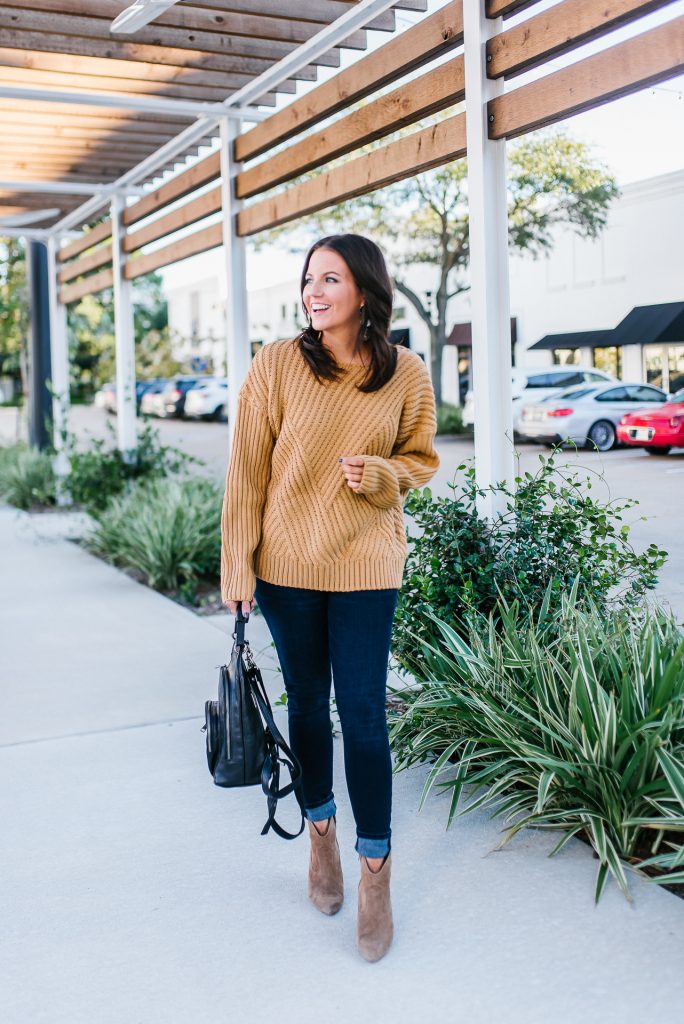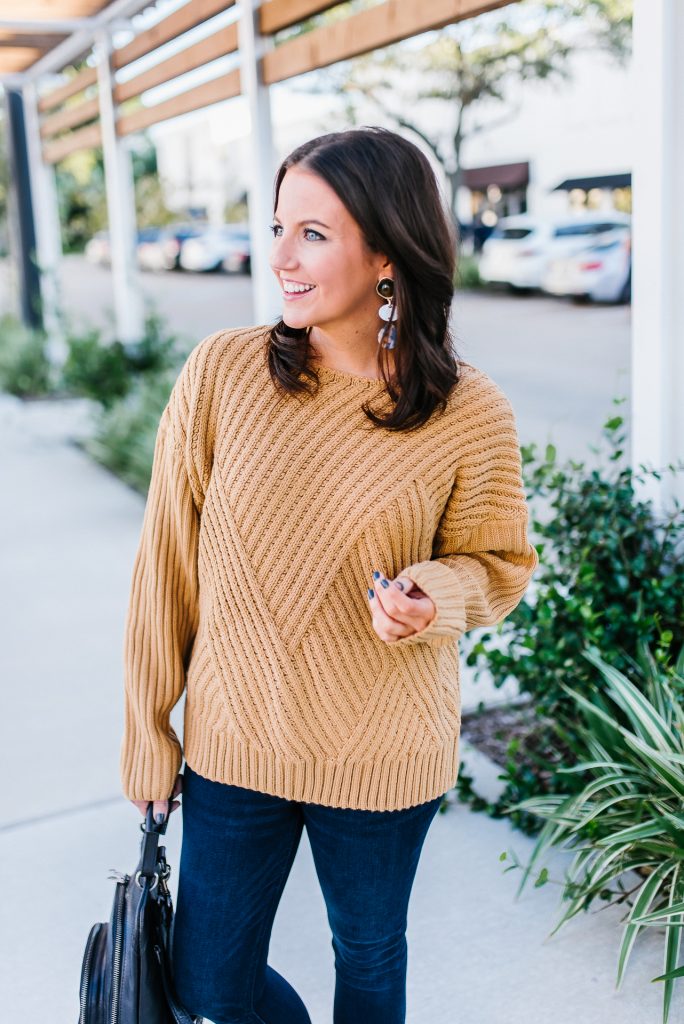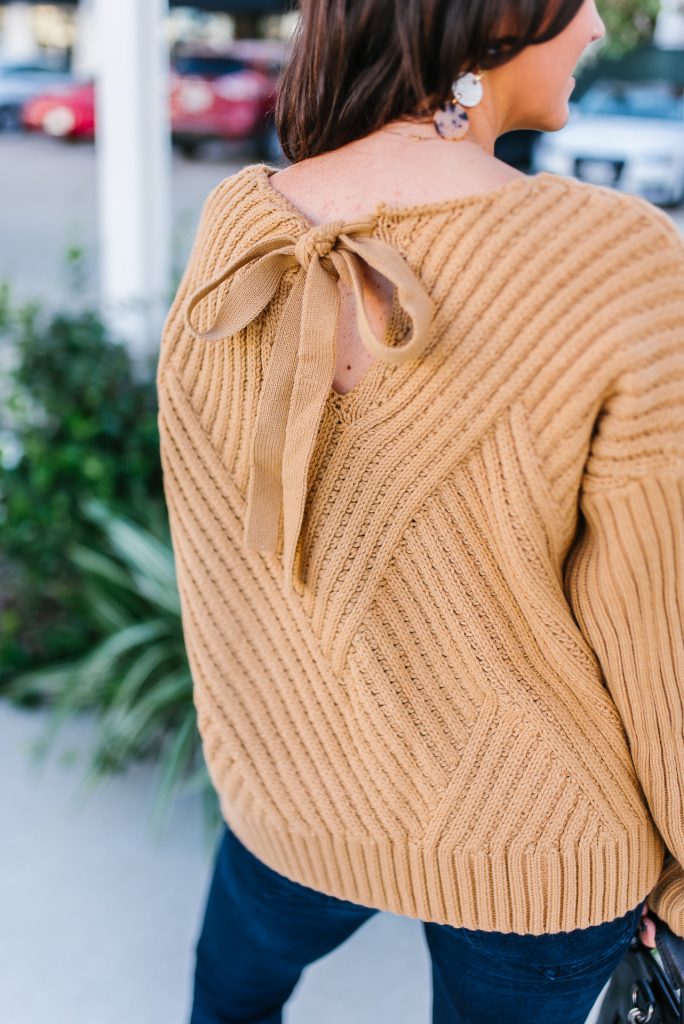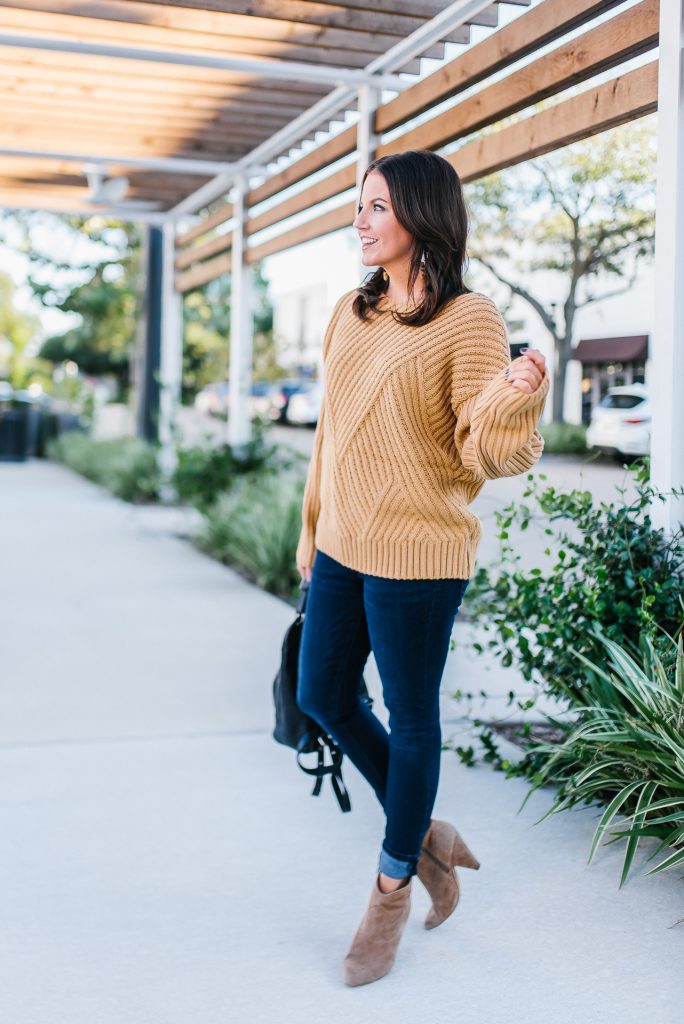 Hello Friday!  Ya'll this week went by pretty fast for me, which is a sign that the holidays are coming!  I always think the end of the year flies by with all the holiday activities and shopping going on.  If you are prepping your holiday gift shopping, stay tuned because my gift guides start next week!  I know, I still can't believe it's already time to start our Christmas shopping.
Before we jump on that holiday, let's go back one with this cute fall outfit that would be perfect for Thanksgiving! I've been majorly crushing on shades of brown this season.  Earth tones have been big and give me all the fall feels!  I've added so many earth tone tops to my closet including this cozy brown sweater. For more of a fall vibe, I paired this sweater with my brown suede booties.  You could also opt for black jeans and tall black or brown boots for cooler winter weather.
My favorite part of this sweater has to be the cute bow detail on the back.  It's such a fun surprise detail and great if you wear your hair up on holidays.  I know if I am helping in the kitchen, hair usually ends up pulled back which would showcase the cute bow detail!  This sweater is super warm and cozy too! I wore it to work last Friday with a pair of brown OTK boots on one of our cold days, and I was so cozy all day!
I hope you all have a fabulous weekend and thank you so much for spending some time with me this week!
Photography By: Banavenue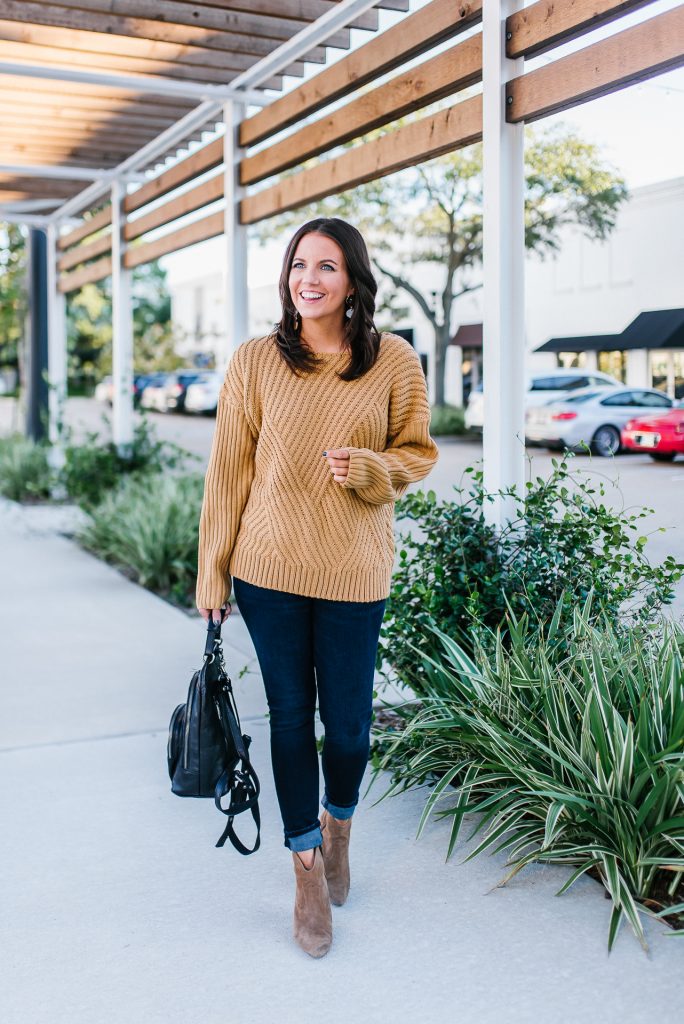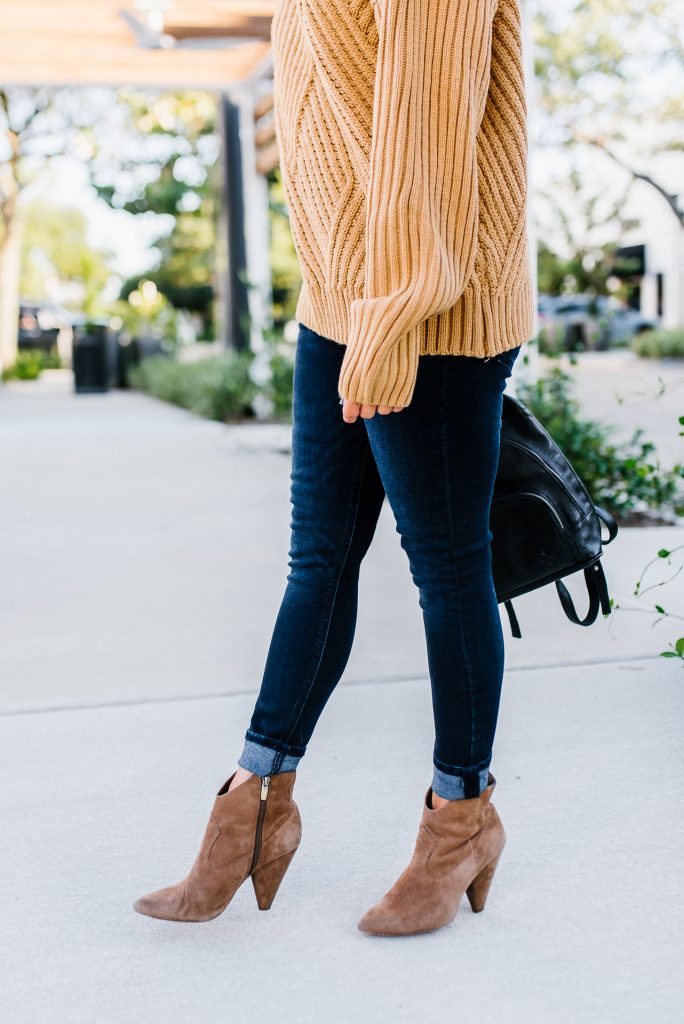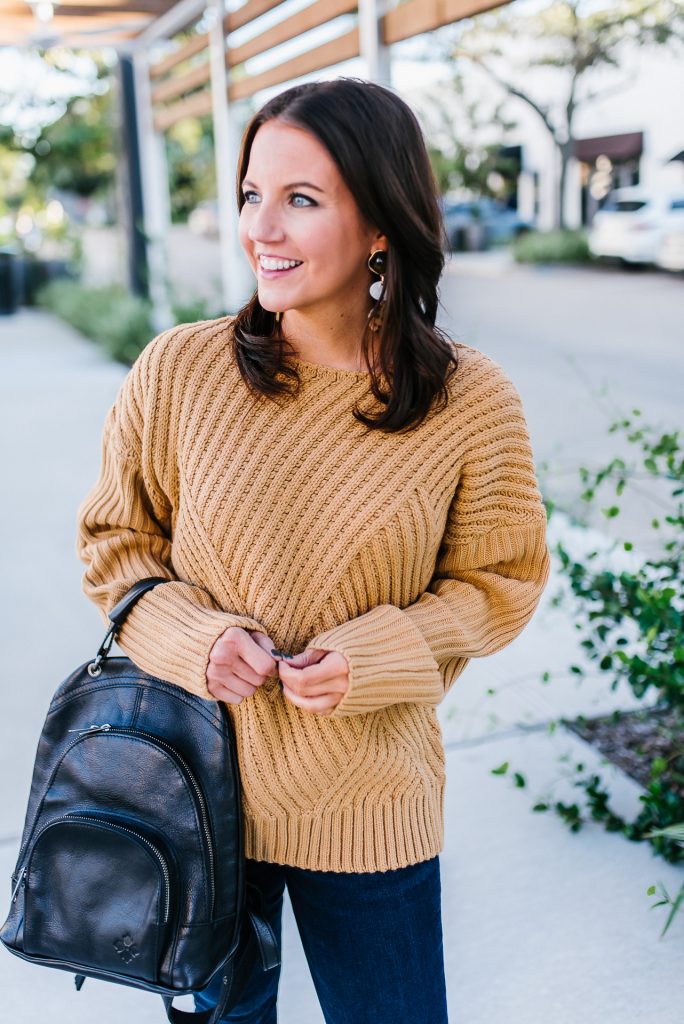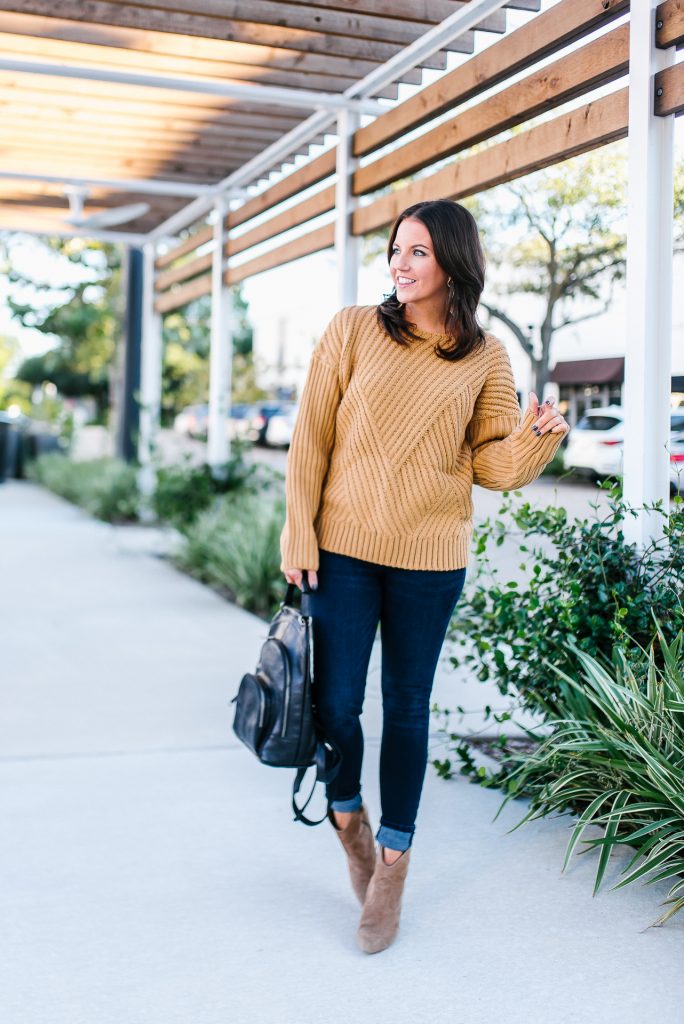 SHOP THE LOOK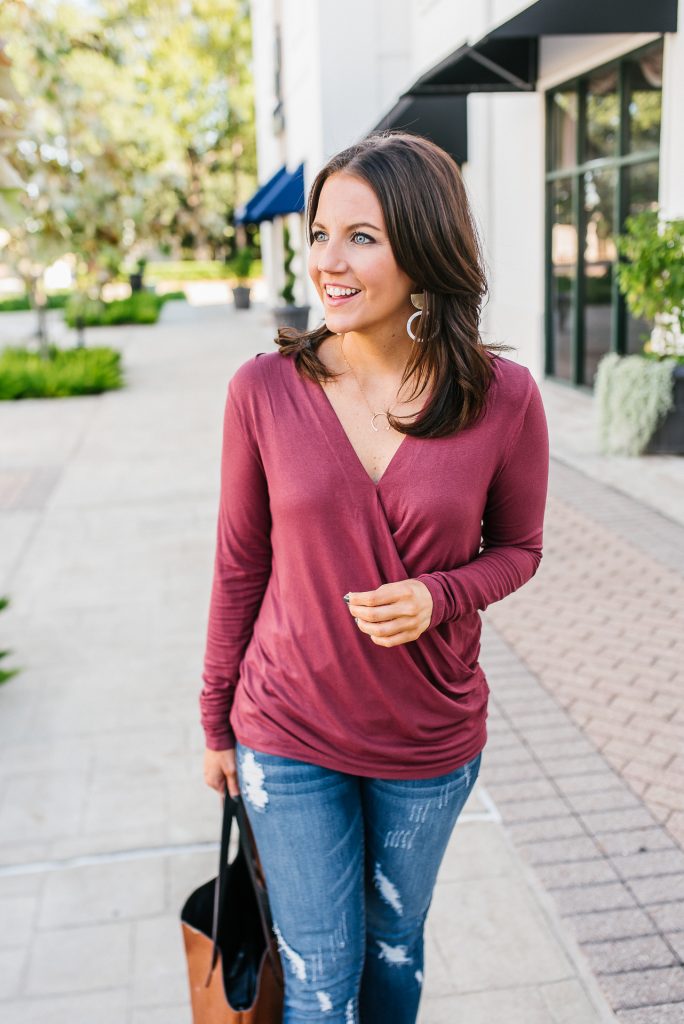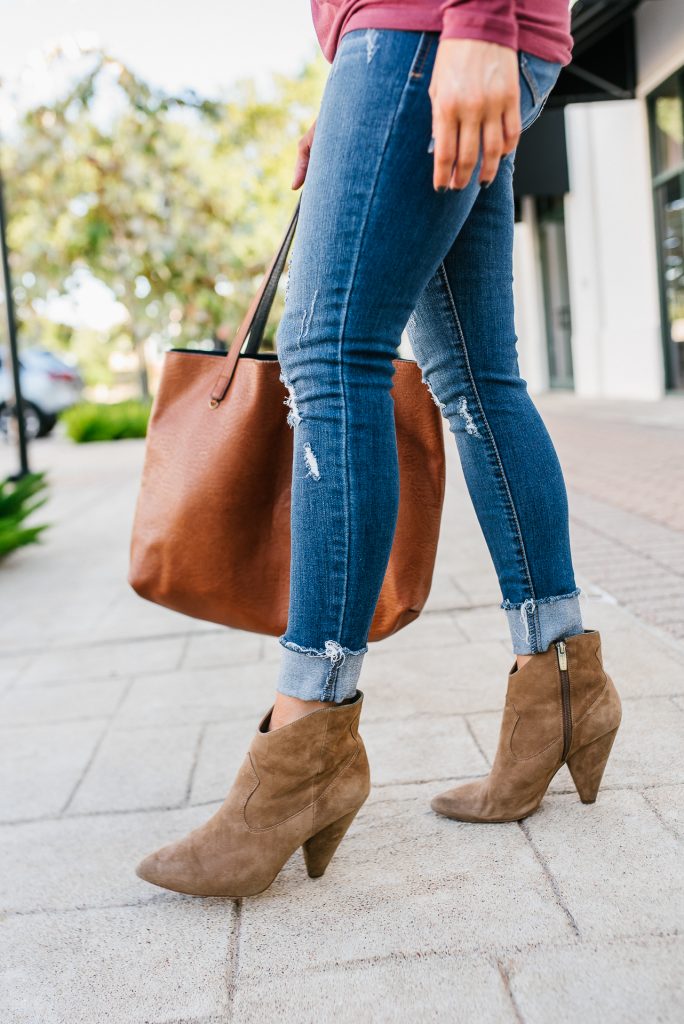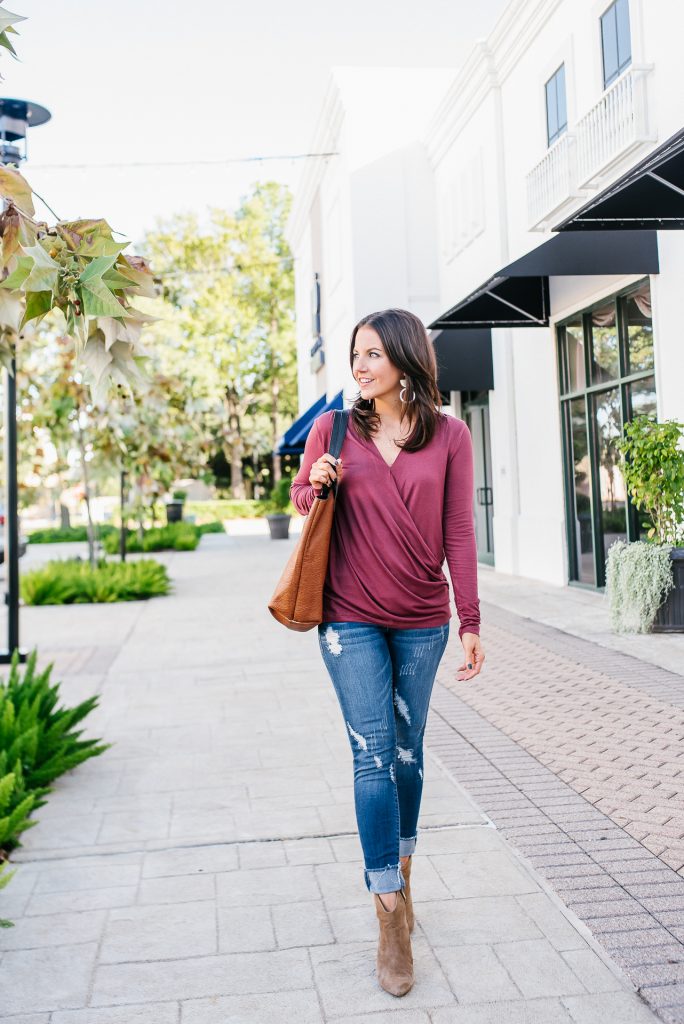 Back with another cozy and comfy top for fall!  This long sleeve wrap top is perfect for lounging around the house in leggings or pairing with jeans and booties for running errands.  The material is soft and cozy.  This dark pink rose color is so pretty and works well with brown and gold accessories.  This top comes in a few other color options too.
I love the wrap style tops for hiding all the Thanksgiving and holiday food babies. 🙂  Bring on all the dressing and pie!  My family is super casual for Thanksgiving, and this outfit would be perfectly in line with our holiday style.  It's also the kind of outfit I would wear during fall to run errands or meet friends for lunch.  You could layer it under a long ivory cardigan or brown leather jacket for cooler weather too.
I had quite the busy weekend spending time on both days catching up with friends. I was super grateful for that extra hour of sleep, but I'm not as excited for it to get dark so early!  Last night, I seriously felt ready for bed at like 7.  I have a pretty low key week ahead, so hopefully it will give me some time to adjust to the earlier sunset.  I hope you all had a great weekend and fabulous week ahead!
Photography By: Banavenue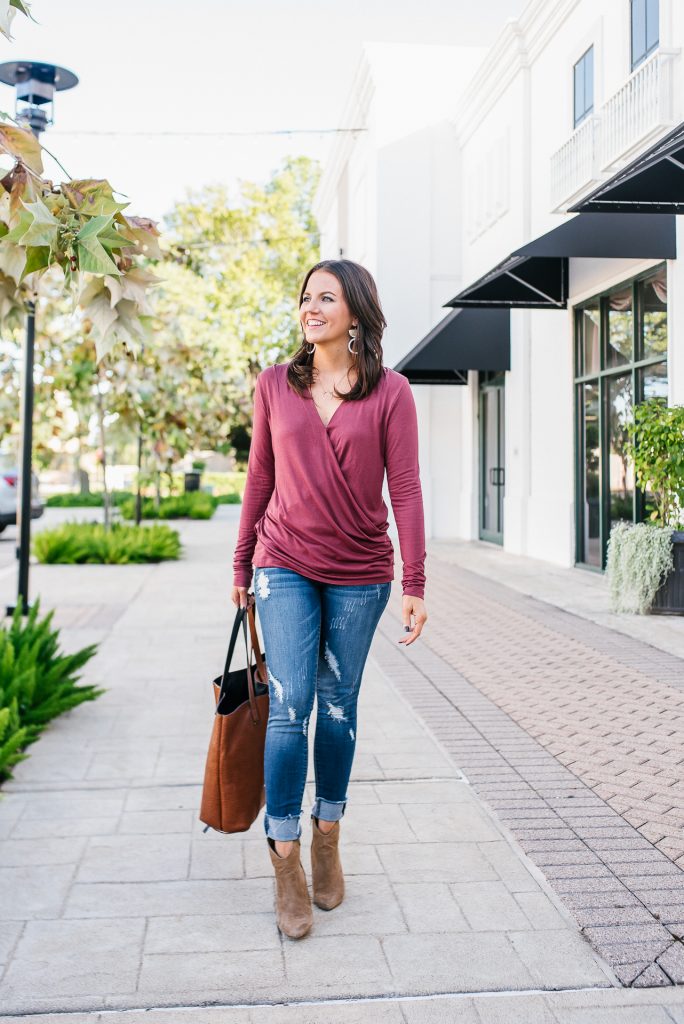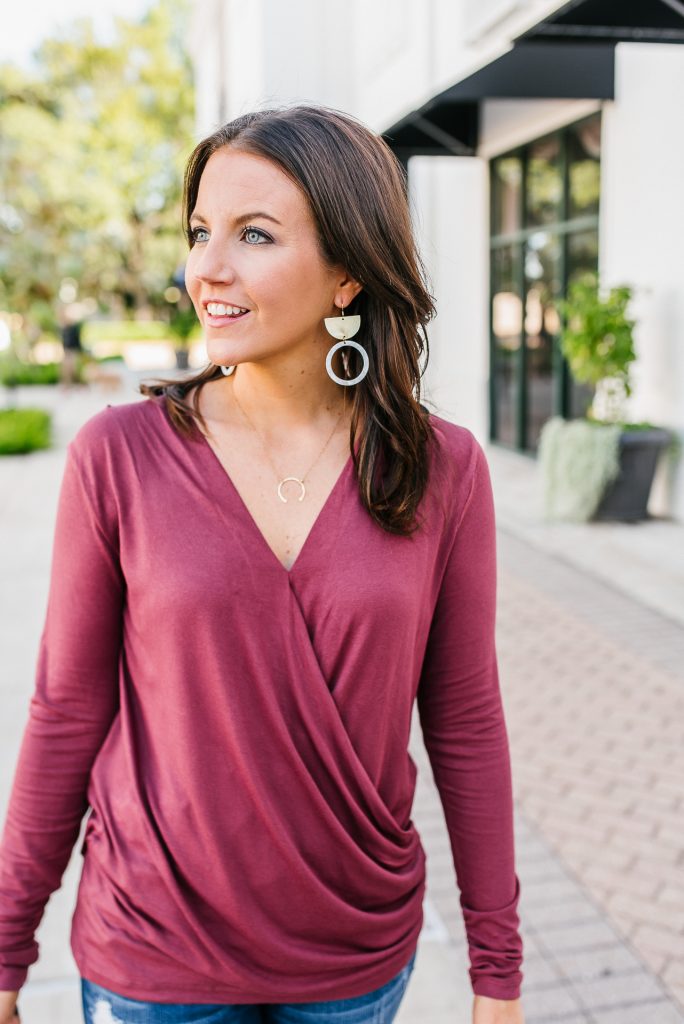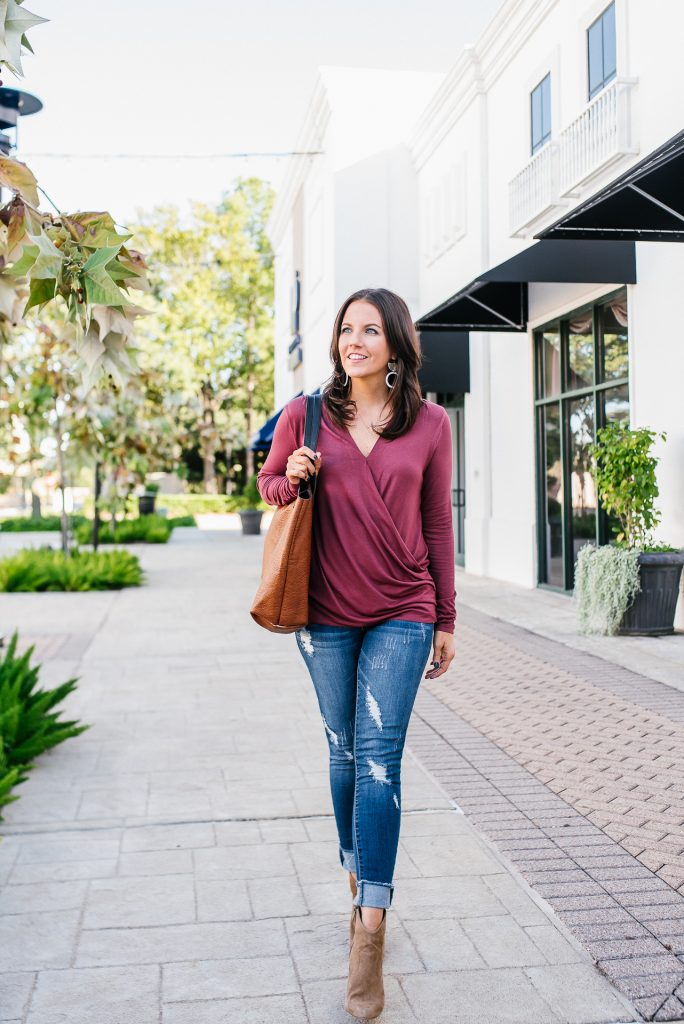 SHOP THE LOOK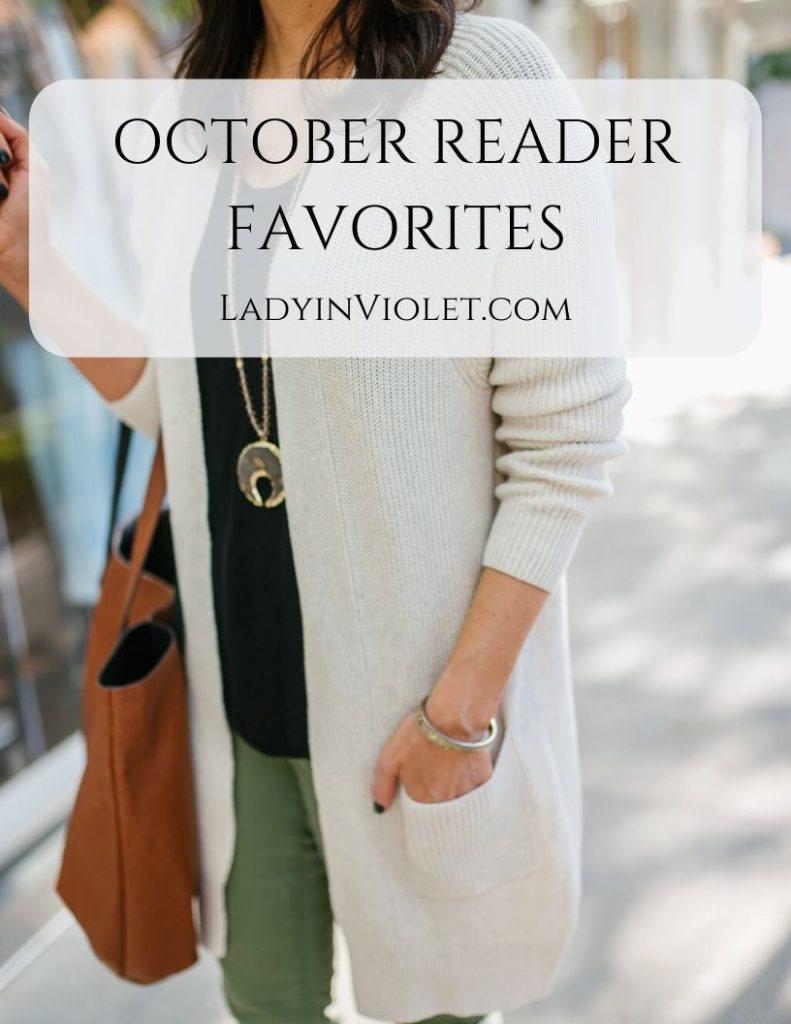 Umm Hello November, you arrived kinda quick!  October was filled with so much that it seemed to have flown by!  My November is going to filled with lots of fun, family, and friends.  I am ready for it, especially the yummy Thanksgiving meal at the end of the month.  What are you looking forward to most this month?
Looking back at your favorite items from last month, it looks like we are all looking for cozy fall favorites with layering pieces and jeans topping the list this month.  AND for a little sneak peek at what's coming up this month – holiday looks, cozy knits, and a few trendy pieces are on the calendar.  Get ready for lots of fun fall and holiday fashion this month!
But before we get started on all of that fun, keep scrolling to check out your October fashion favorites!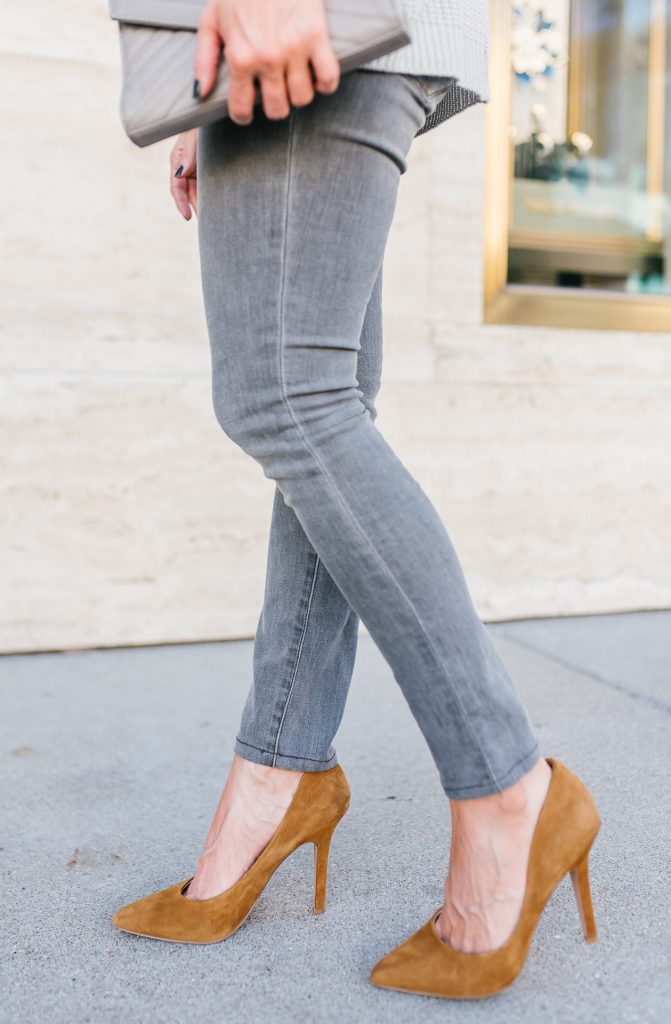 SIMILAR GRAY JEANS | ORIGINAL POST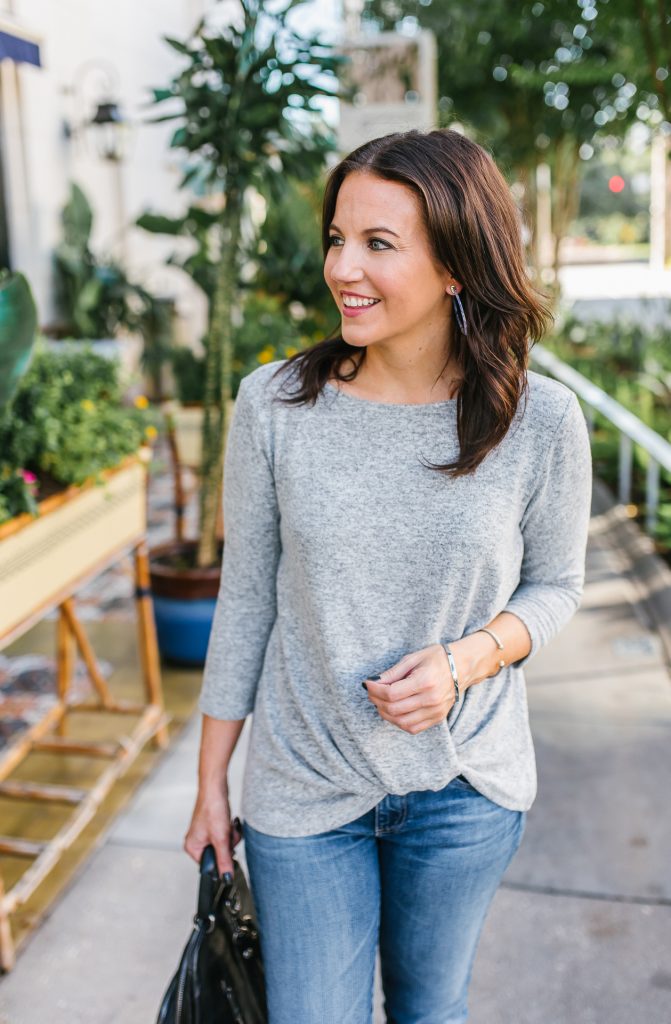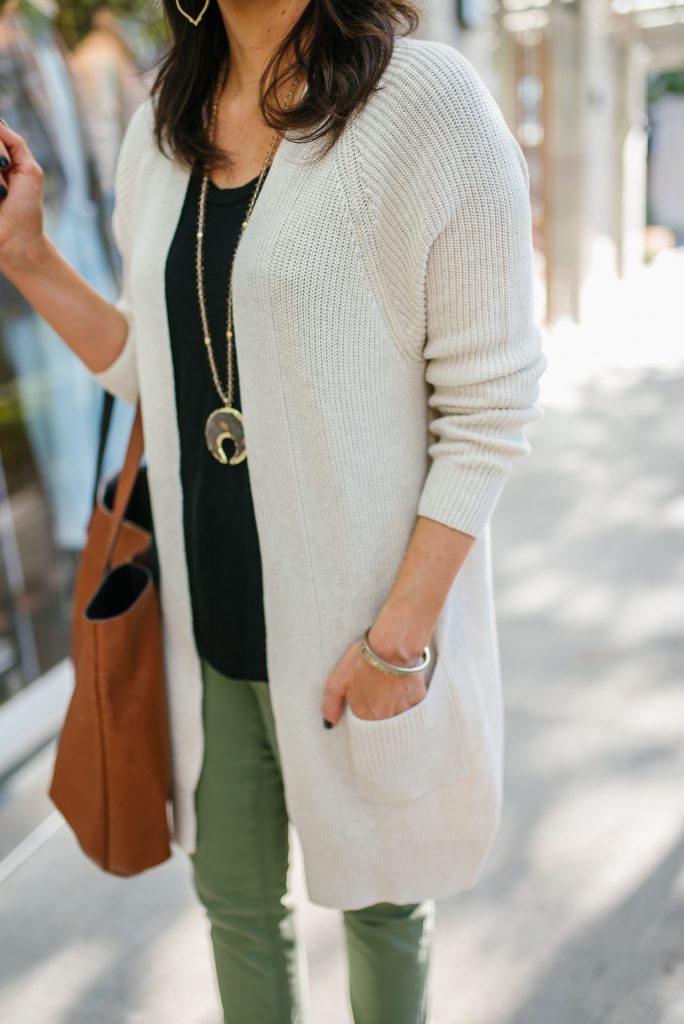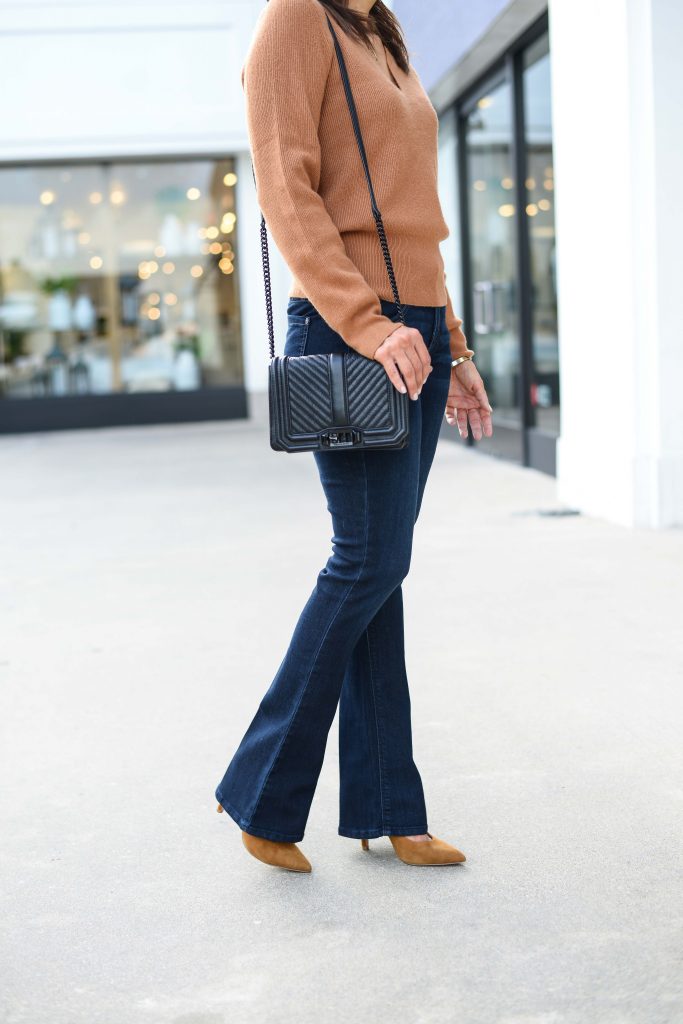 FLARED BOOTCUT JEANS | ORIGINAL POST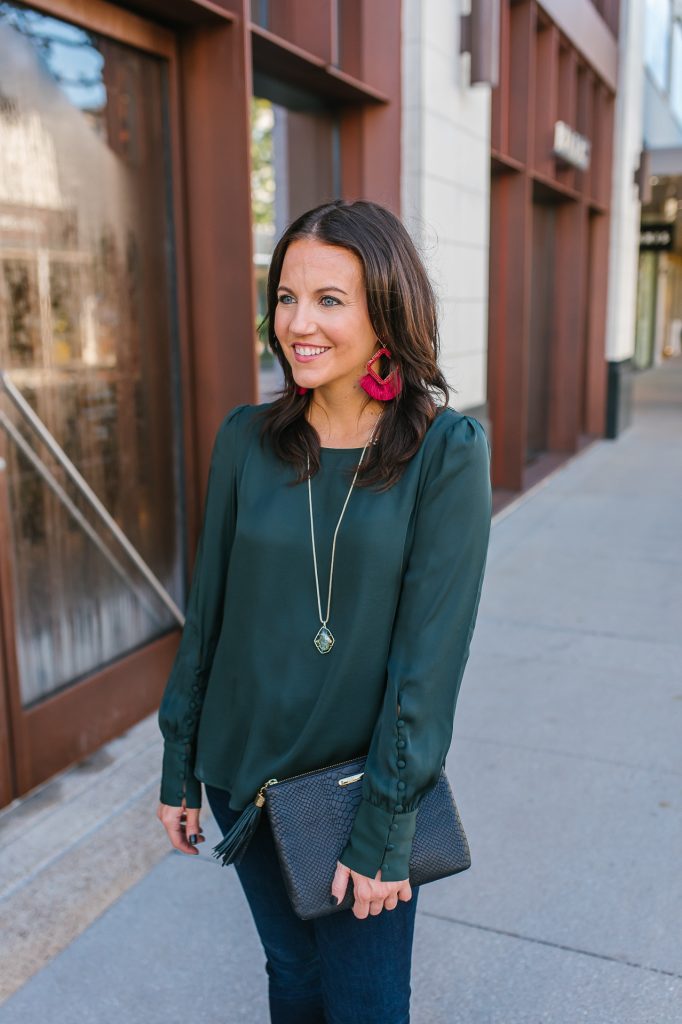 DARK GREEN BLOUSE | ORIGINAL POST