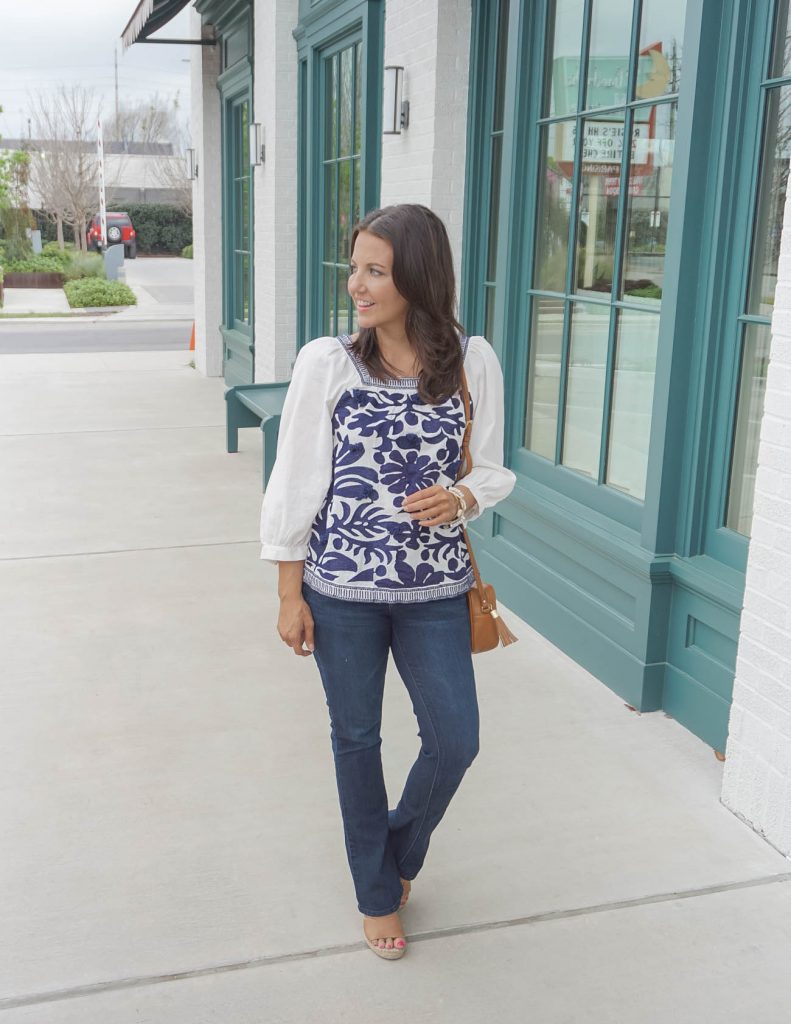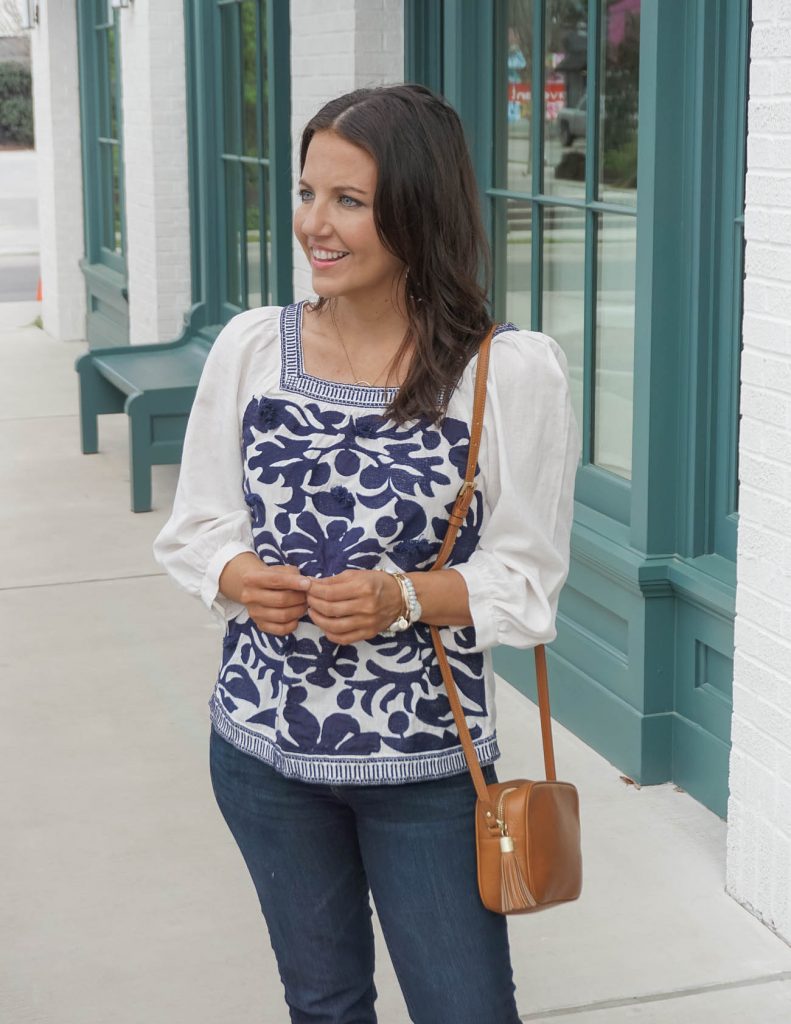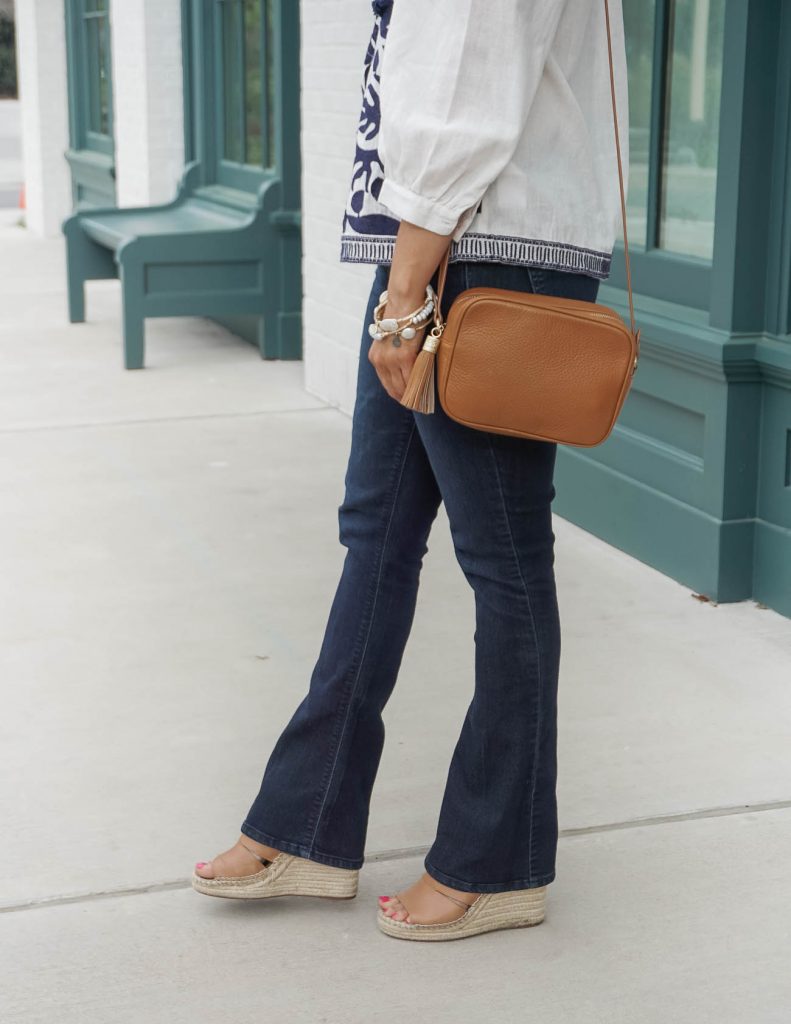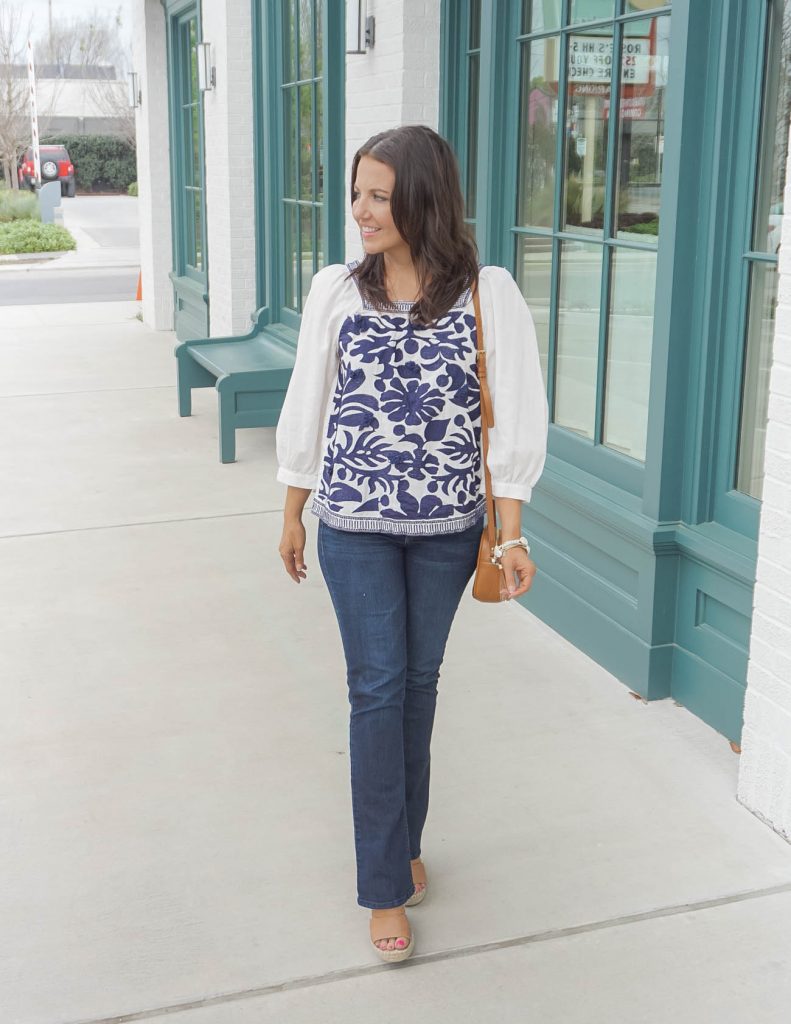 Hello Hello! I'm kicking of another week at home, and I'm really starting to find my rhythm and routine. It's definitely been a process and adjustment, but I'm starting to get the hang of it all.  I think the biggest thing of all is to give yourself grace each and every day.  How are you doing with all the extra time at home?
If you follow me over on Instagram, you may have seen that I hosted a little date night with my closet last week.  I really do miss getting dressed and putting outfits together everyday. I wonder a bit if personal style will change a bit after this is all over.  Will we start gravitating towards more comfy or will we start dressing up a bit more?  While I have always loved neutrals, I've been noticing my wishlists being filled with more light and neutral  colors and items that can be worn at home but also out and about.
I wore this navy embroidered blouse on one of my last outings before stay at home started.  We had plans to head out to Steve's parents for lunch one afternoon.  I had just received this top in the mail, so it was an easy decision to wear it. The sophisticated elements of the top like the navy embroidered details, square neckline, and 3/4 length sleeves make it perfect for when you want to look casual chic. I've been gravitating towards the square neckline.  I love how it accentuates the collarbone without showcasing too much skin.  It gives such a classy look to the top.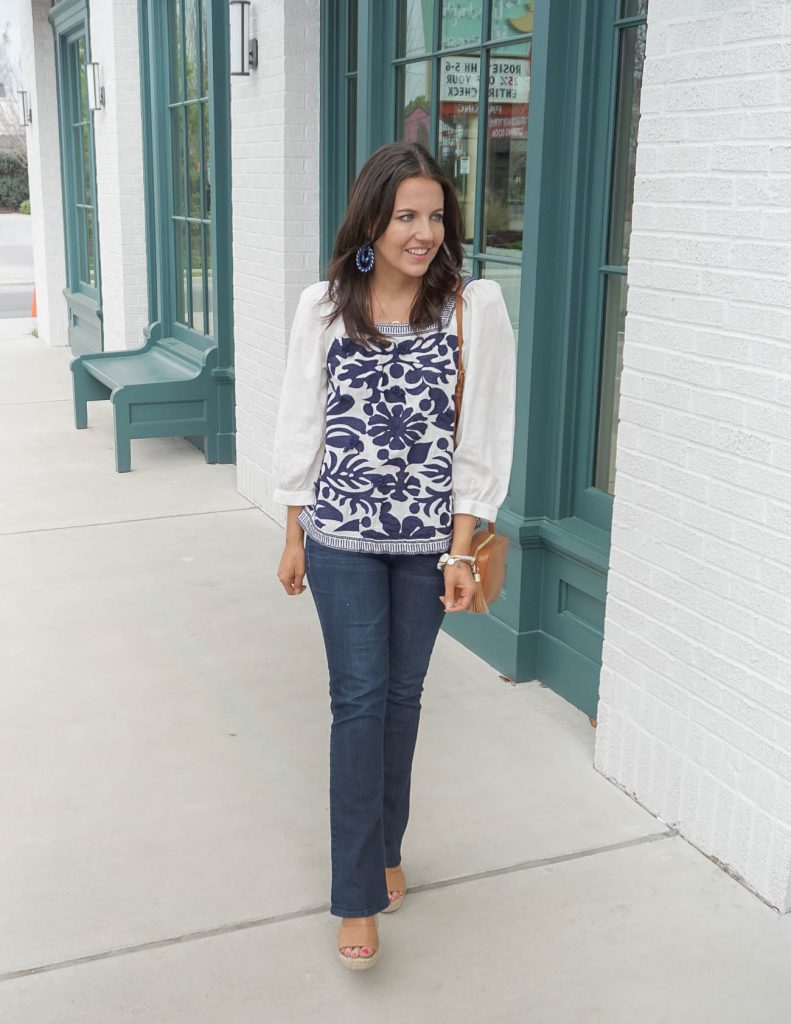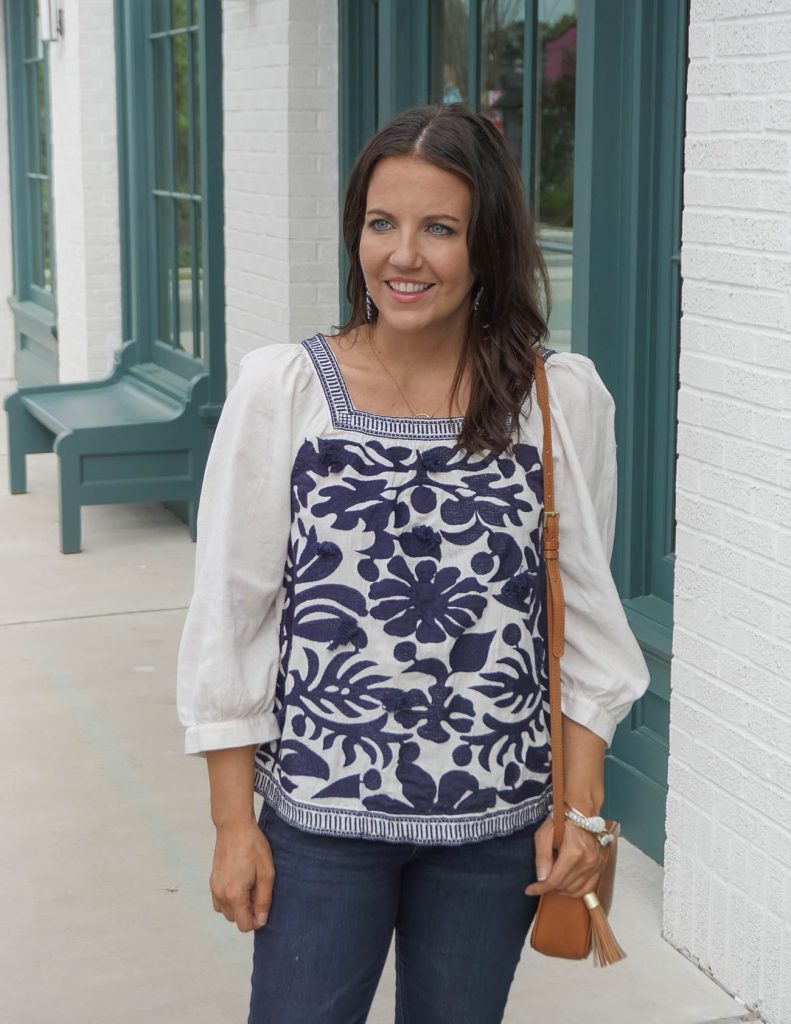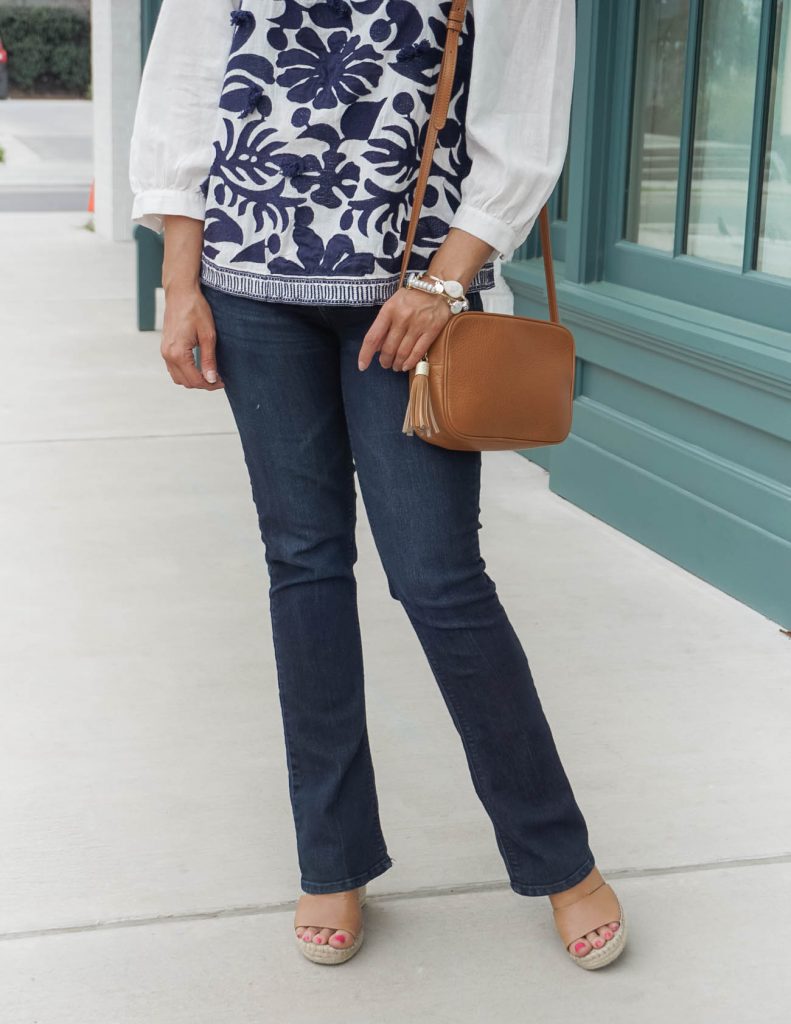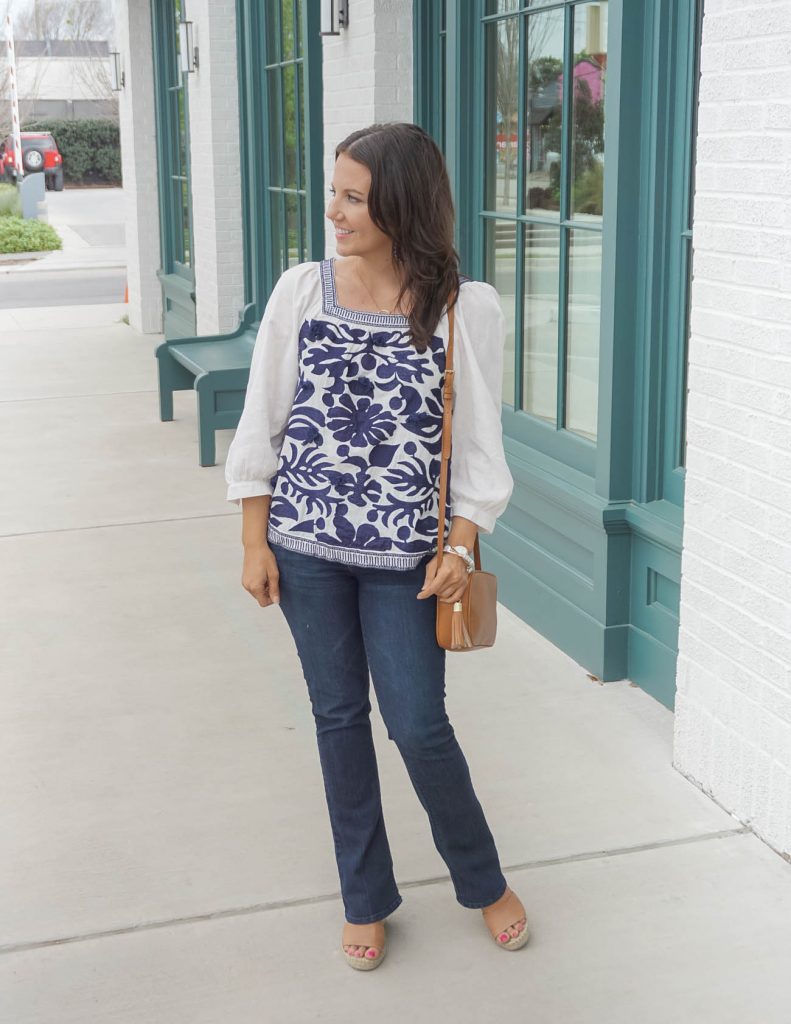 SHOP THE LOOK

Love this post? You may also love: