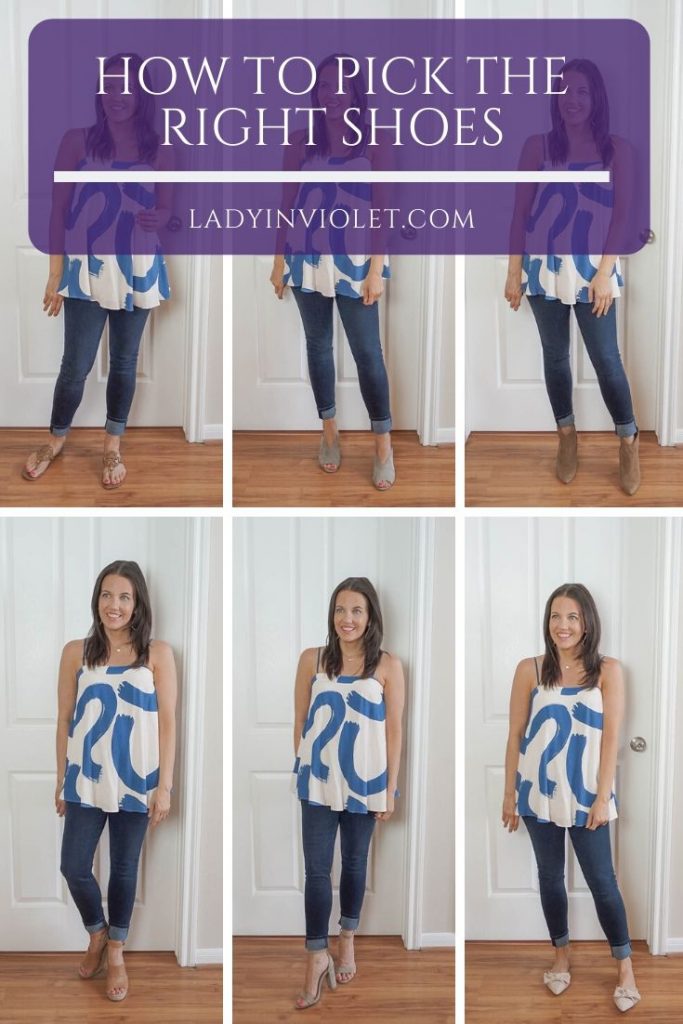 I'm pretty sure I buy more shoes in the Spring than any other season.  This season though my shoe buying has been a little light since I'm mostly wearing the same 3 or so pairs for workouts and quick errands.  Shoes are definitely still my shopping weakness and my favorite part of any outfit.  A simple shoe swap can change the look and style of your outfit.
Continuing with our how to styling tips series, I'm sharing how to pick the right shoes for your outfit this Spring and Summer season.  I started with this really fun blue and white swing cami top and paired it with a pair of dark wash skinny jeans.  The thing I love about this top is the ability to dress it up or down with shoes and accessories.  Also, it's super comfy!!!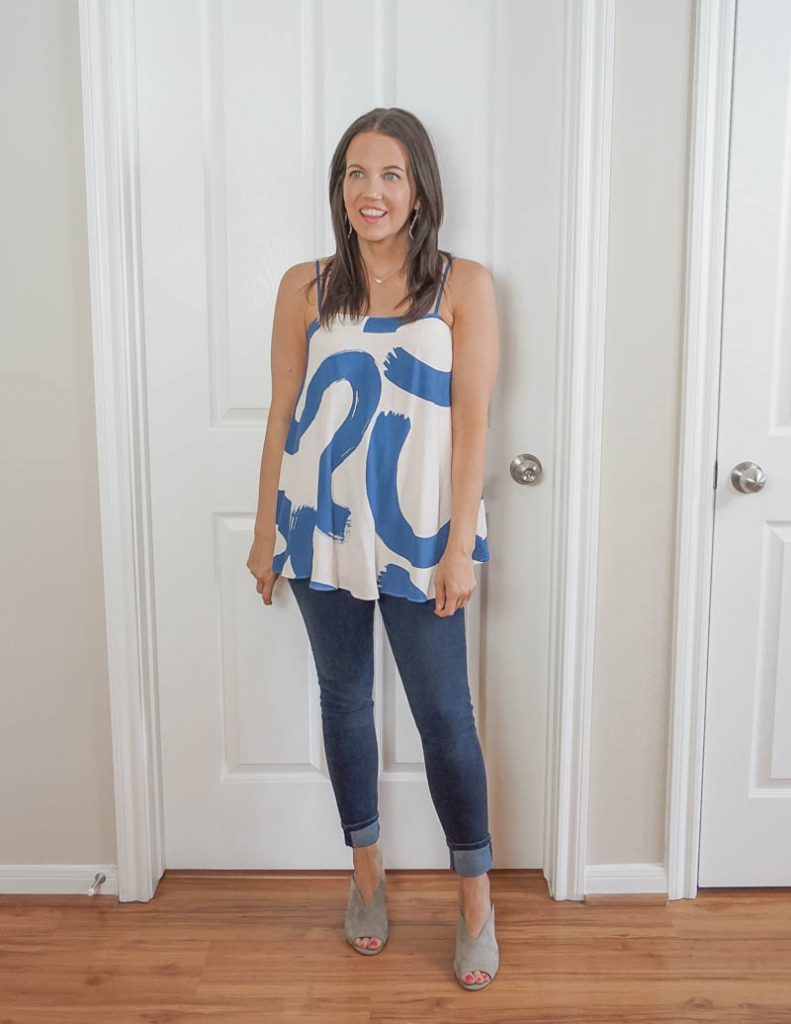 Open Toed Sandals & Booties | similiar
Open-toed sandals and booties give a chic casual look.  This shoe makes me feel a little dressed up with the block heel and mule slide style, but the open toe sandal look gives more of a casual look.  This shoe is great for boho chic looks.
A classic flat sandal is a go to for running a few errands or a hot summer day.  If I'm headed to an outdoor spot with an uneven ground in the summer like a backyard or rocky outdoor patio, I like to grab these sandals.  The patent look has a dressy feel, but also a super casual look.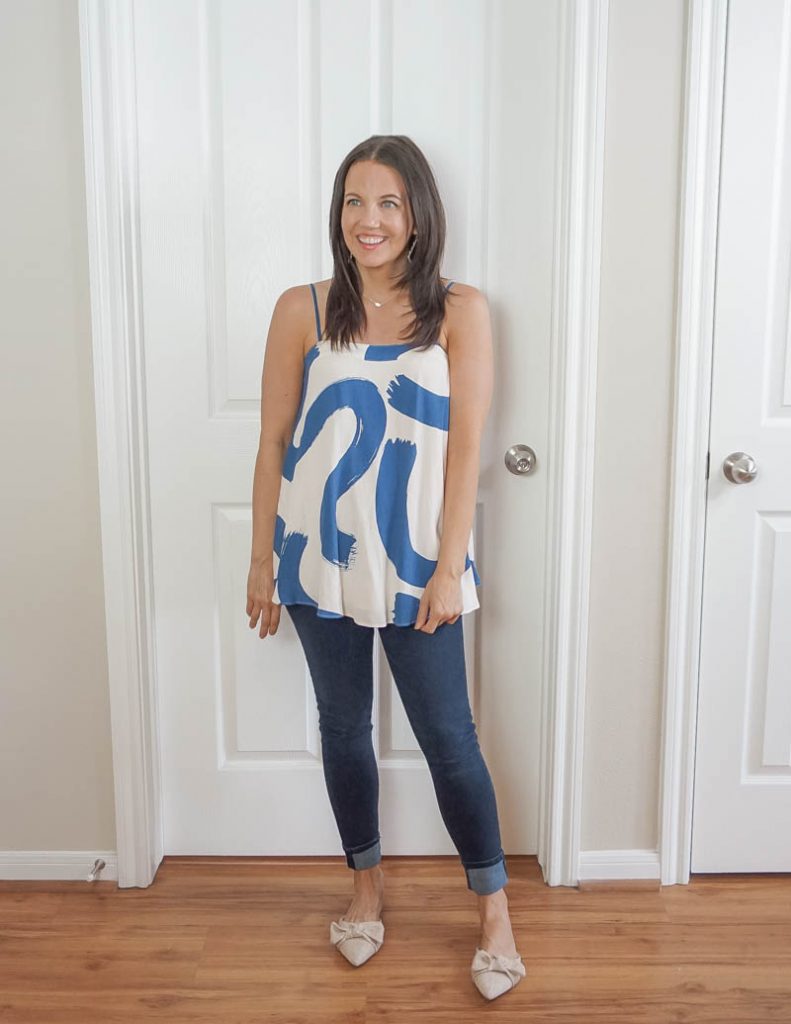 The perfect work to weekend shoe!  I added these bow slide flats to my shoe closet in March as a great shoe for work in Spring and Summer.  They easily dress up a look, but the flat design keep them comfy.  Another great option for an outdoor event on uneven ground.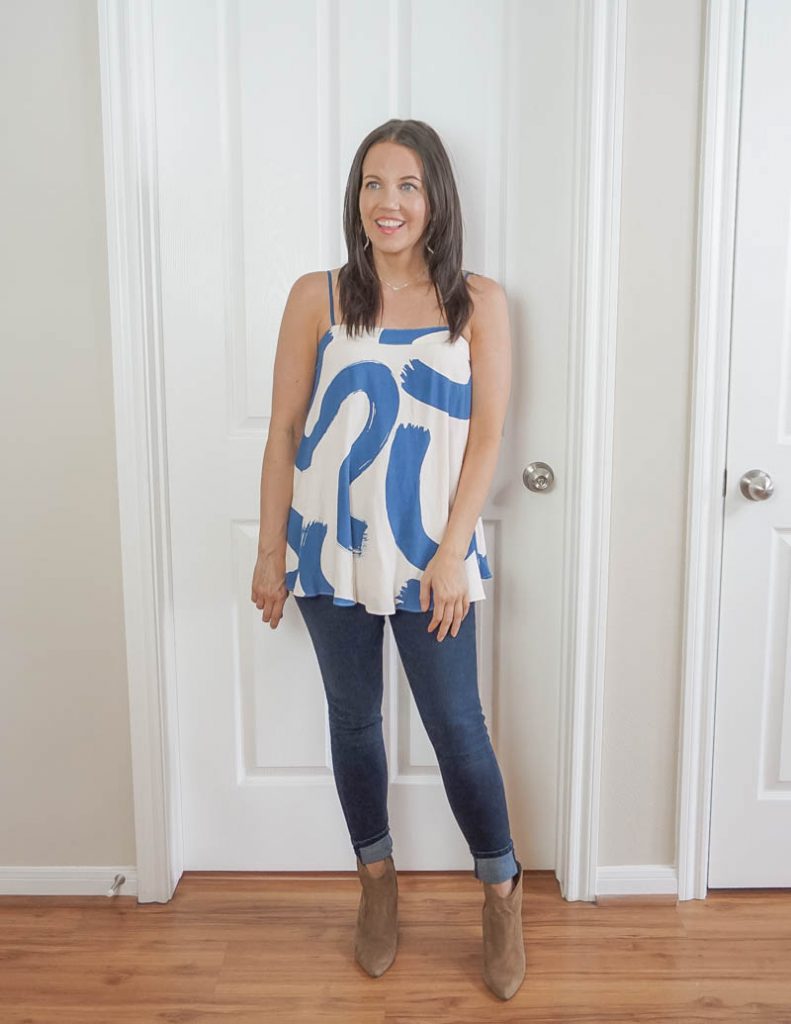 While I don't wear my booties as much in the hottest parts of summer, I do love the look in the early parts of spring and in September aka still summer temps but I want to feel fall.  Brown suede booties give a casual look to an outfit and can be helpful during transitional parts of the seasons.  These booties make a summer cami more Spring and Fall appropriate.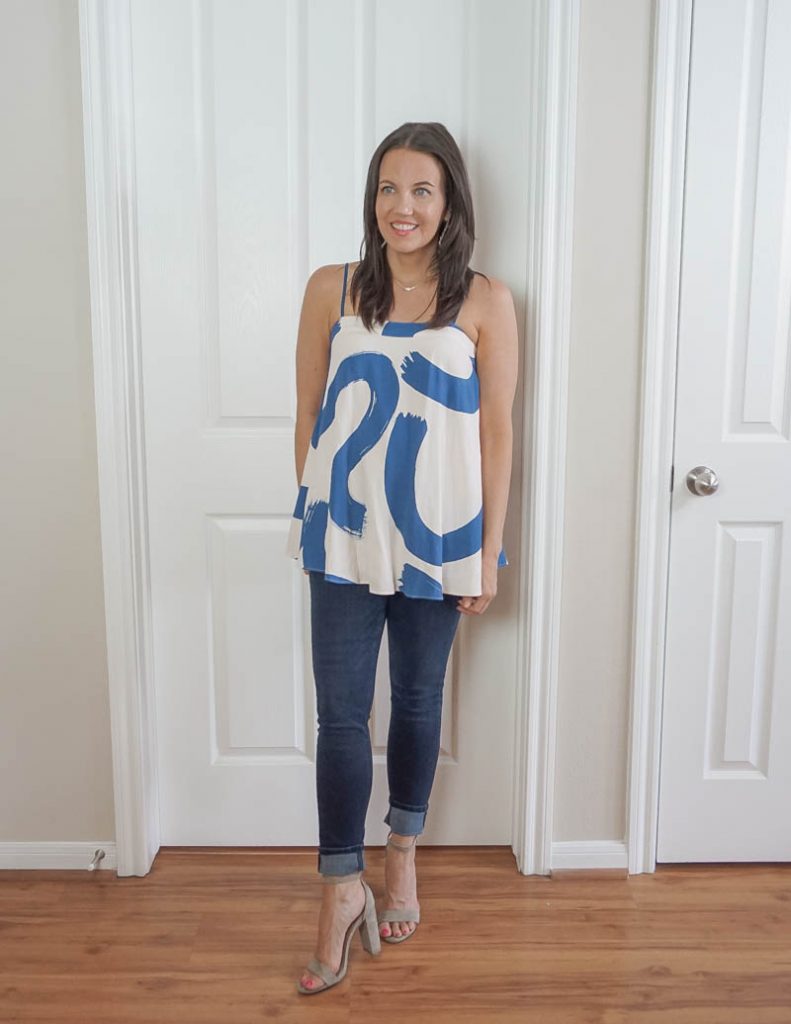 Instantly dress up any outfit with a pair of block heel sandals!  These heels are my favorite dress shoe for summer!  You can wear them with dresses and jeans for a nice dressed up look, plus the block heel makes them pretty comfy too.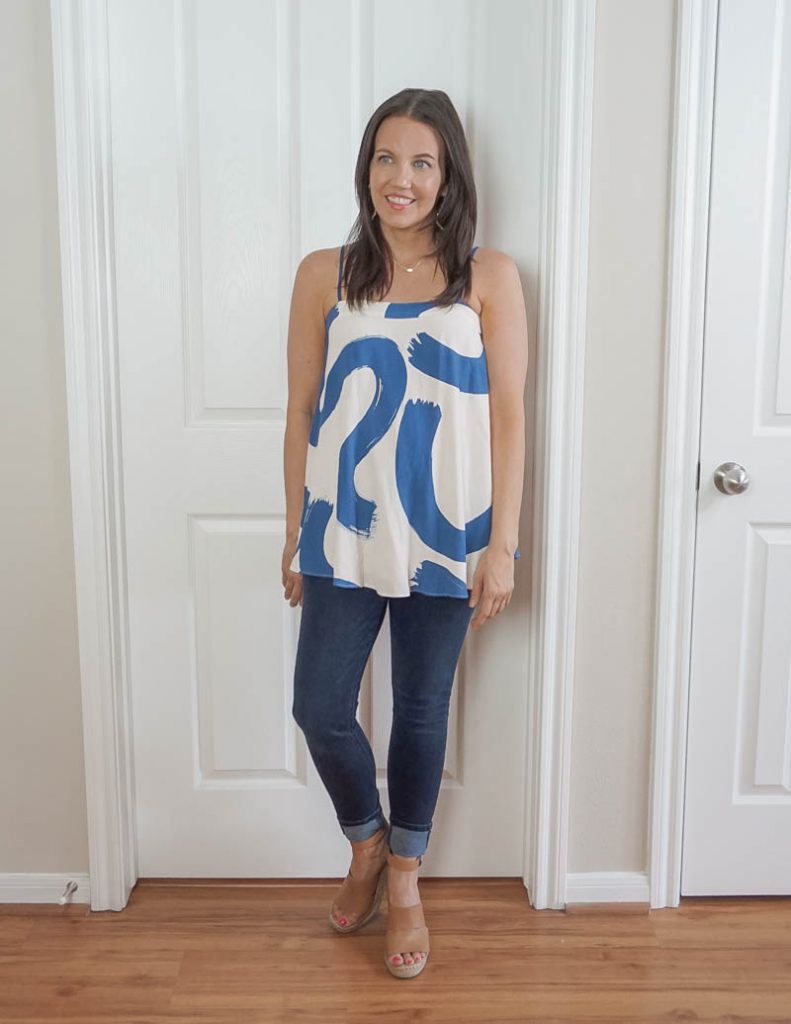 Espadrille Wedge Sandals | similar
I'm ending with a Spring and Summer classic – the espadrille wedge sandal.  It has that perfect casual vibe for a day out and about or a casual evening with friends.  A wedge sandal will give your jeans that casual look, but feel a little nicer than a flat sandal.  Espadrille wedges can also help dress down an outfit too like with a dress or fancier top.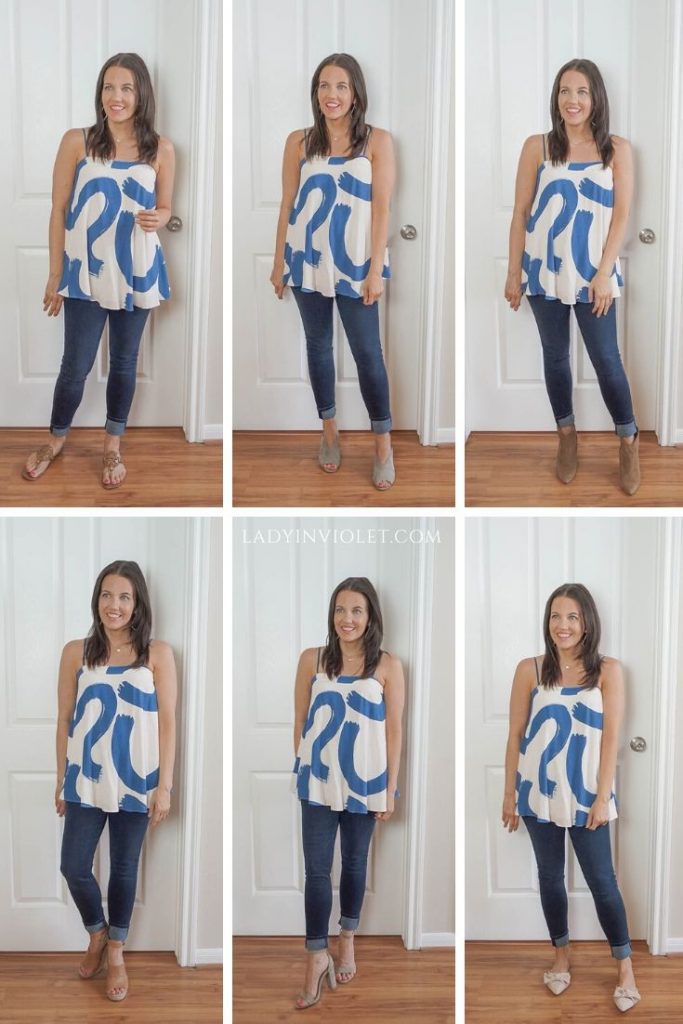 One top, 6 different looks all with the quick change of your shoes.  Which shoe choice is your favorite?
SHOP THE LOOK


Love this post? You may also love: