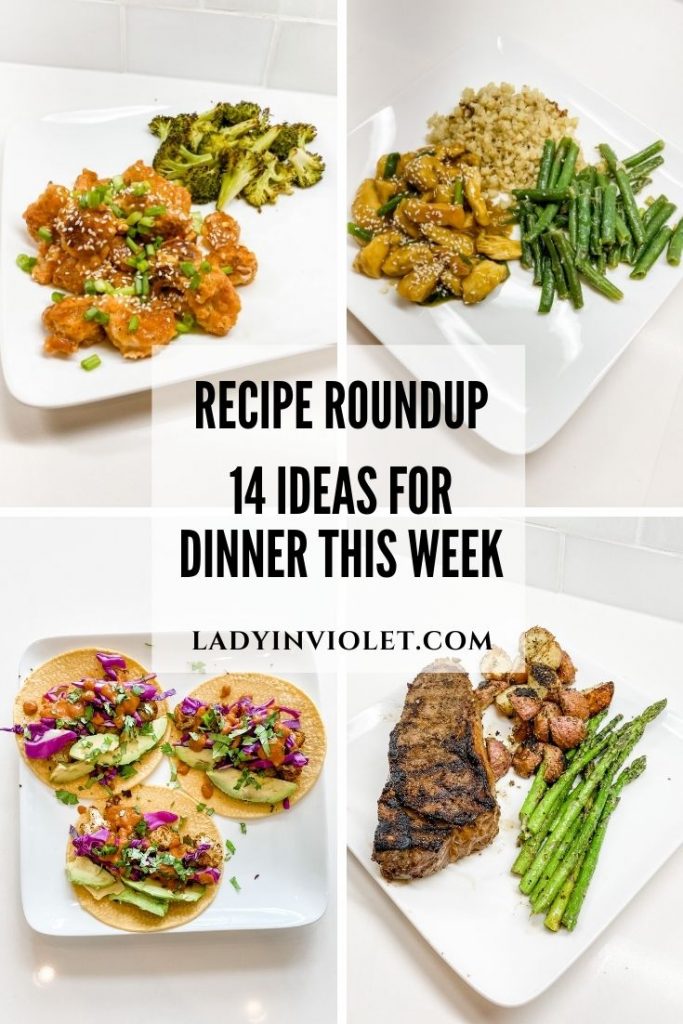 I've always loved to cook, and this extra time at home has given me plenty of time to test my culinary skills.  While I do occasionally mix up my own recipe concoctions, I really love searching through pinterest for fun new recipes to try out.  In case you are in need of a few new ideas for dinner this week, I thought I would start sharing some of the hit recipes that I have found and cooked.  The images are the actual meal that I prepared and below each image is a link back to the original recipe.
When searching for recipes, I mainly look for Whole 30, Paleo, and/or dairy free.  I also don't eat much pasta, so I usually search for recipes that are low carb.  Most of the recipes I choose will be a from scratch recipe (aka not to many pre-made or processed ingredients), and something I can put together in 30-45 minutes on a weeknight.
Scroll through for a look at what I've cooked over the last few months and hopefully you will find some new ideas for dinner the week!  Once I have another good roundup of recipes, I'll share in a new post!  Also, you can check out my Pinterest page for more recipe ideas that I have saved.
VEGETARIAN AND VEGAN DINNER IDEAS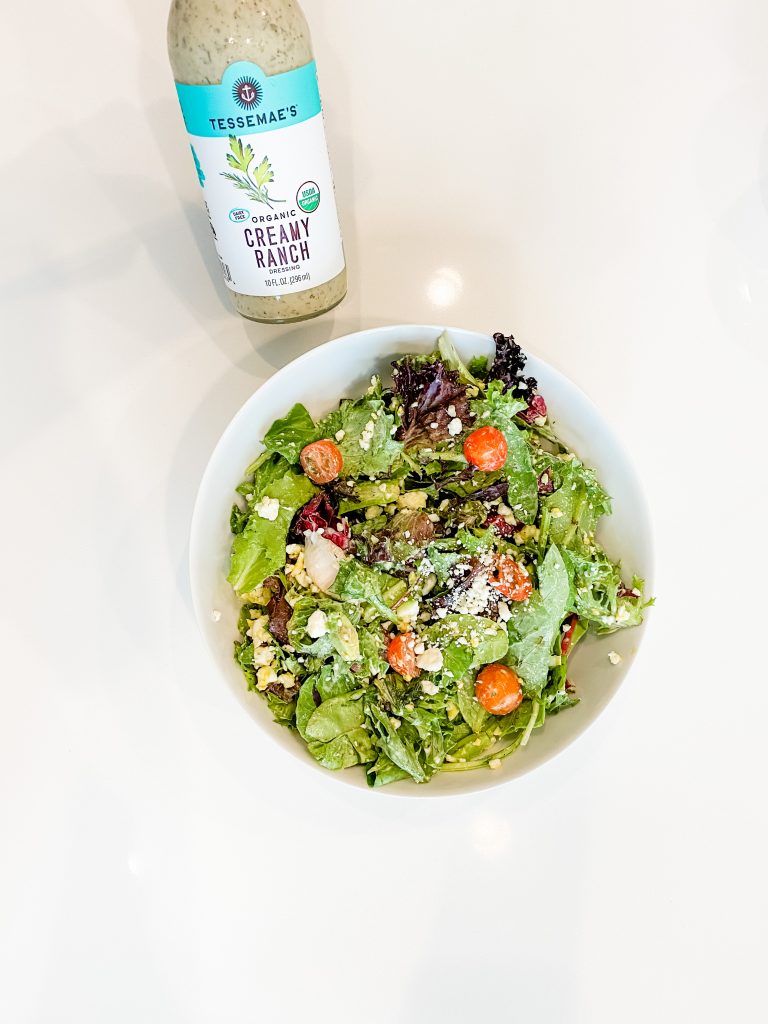 BIG SALAD NIGHT – spring mix lettuce, grape tomatoes, avocado, blue cheese, Tessemae's Ranch Dressing, chopped egg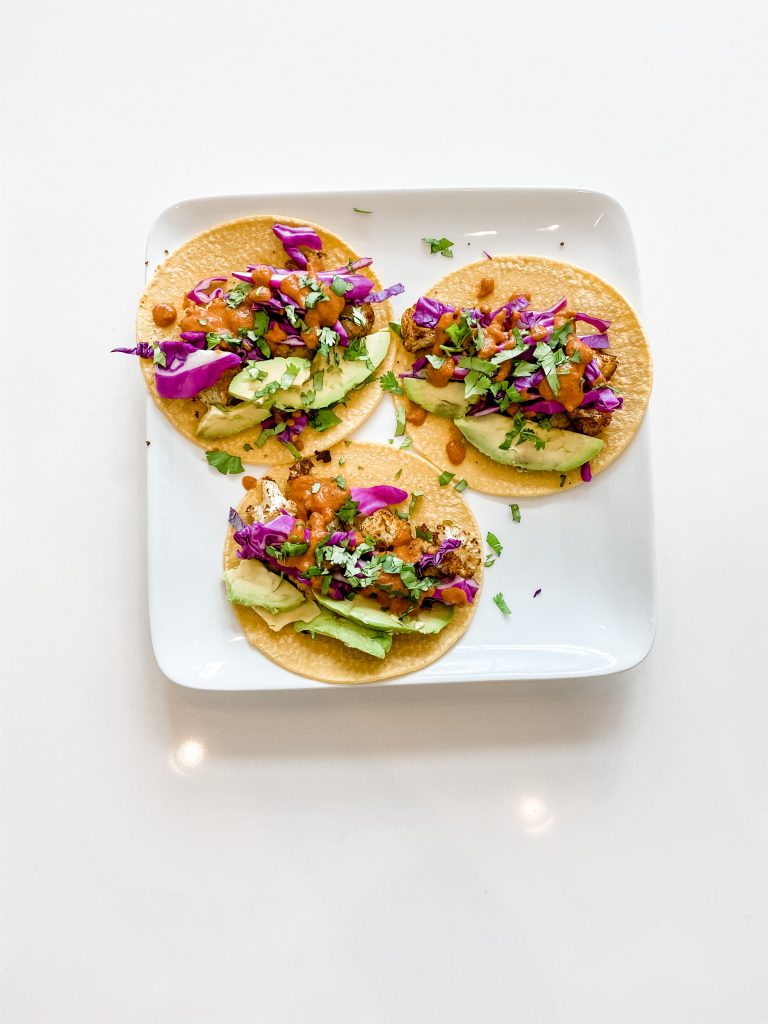 Cauliflower Tacos (Minimalist Baker Recipe)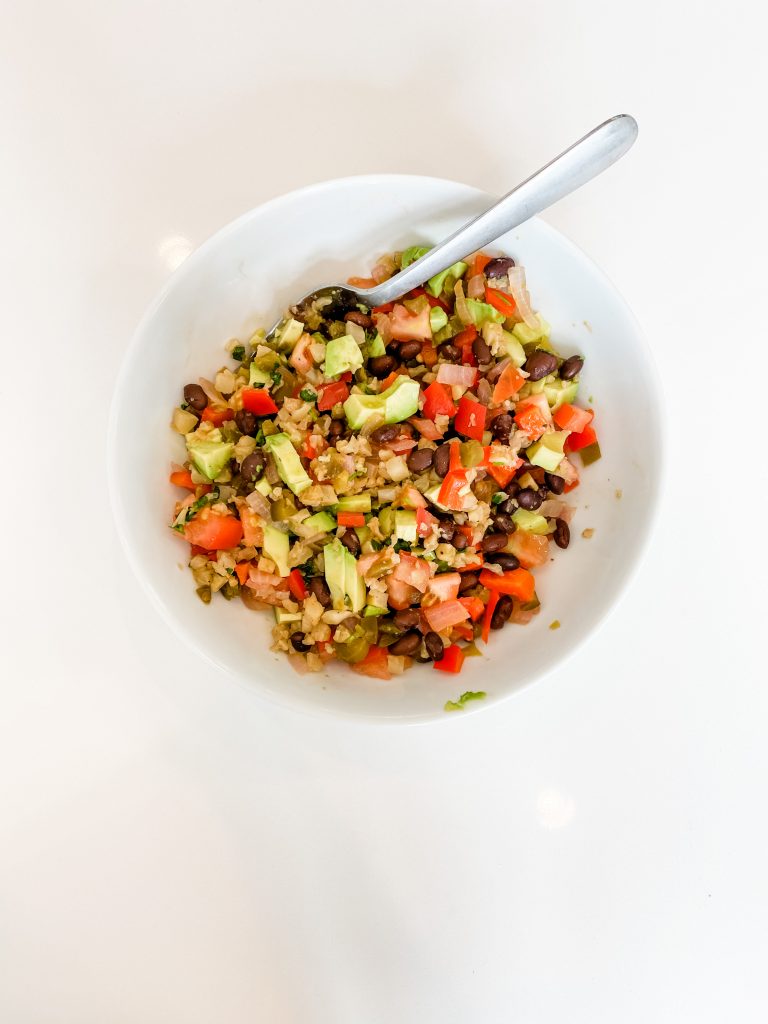 Vegetarian Burrito Bowl – cilantro cauliflower rice, black beans, tomatoes, avocado, sautéed red bell peppers and onion, diced pickled jalapeños
FISH DINNER IDEAS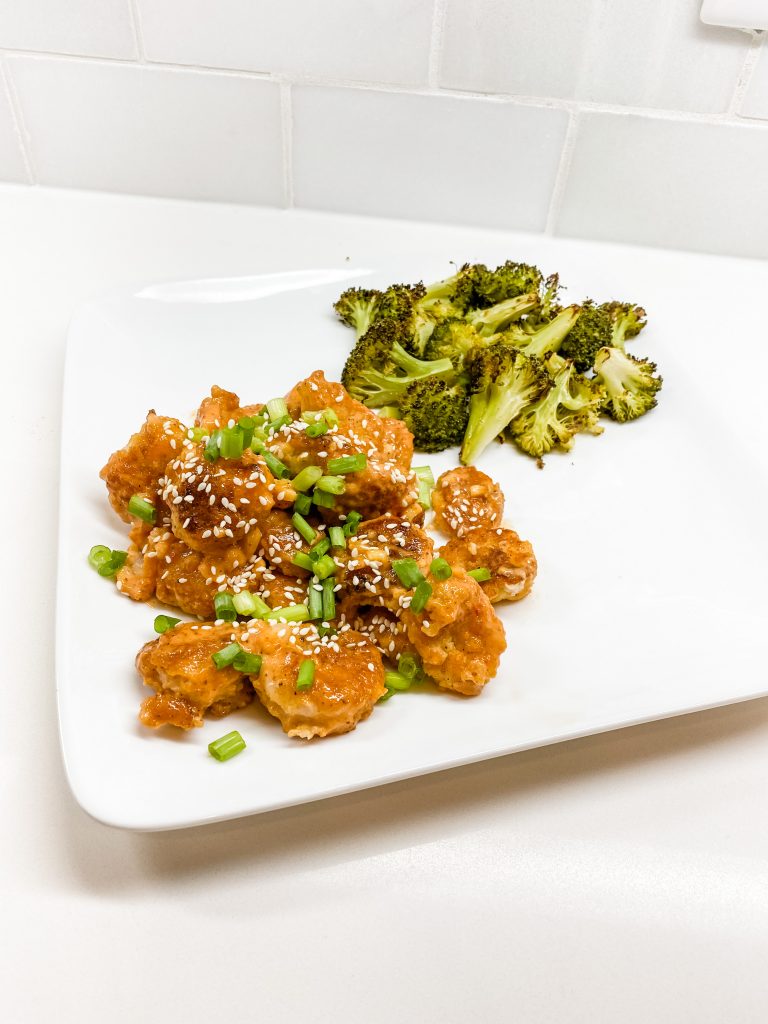 whole30 bang bang shrimp (40Aprons Recipe) with roasted broccoli
CHICKEN MEAL IDEAS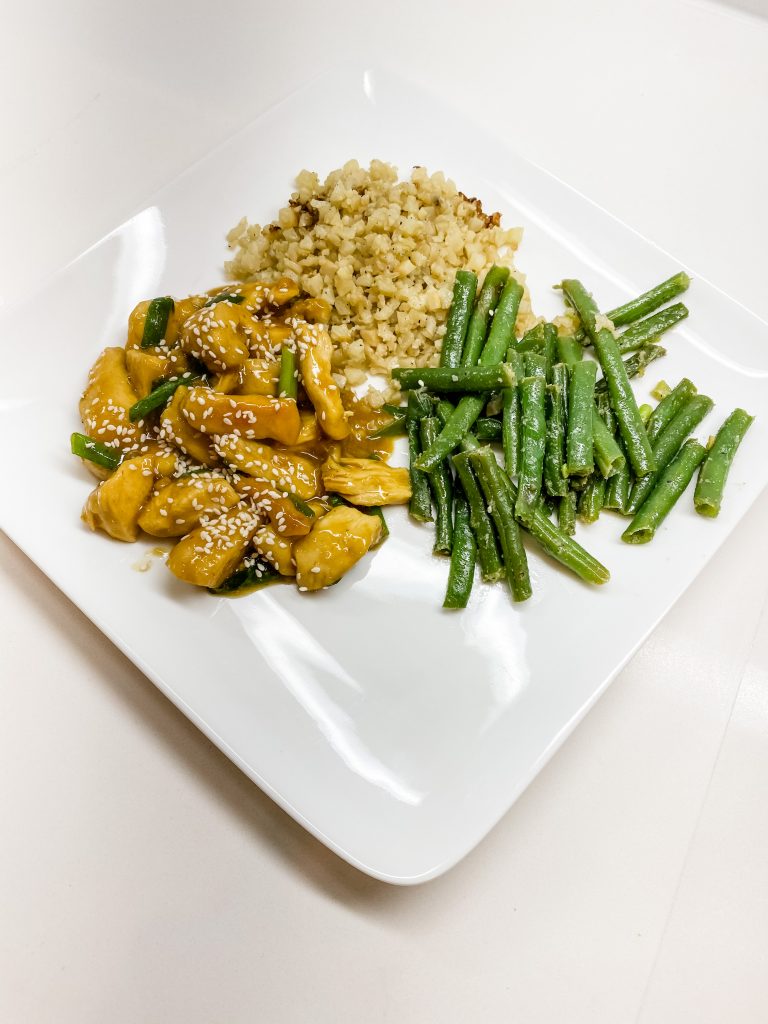 mongolian chicken (A Saucy Kitchen Recipe is beef, but I used chicken) with cauliflower rice and sautéed green beans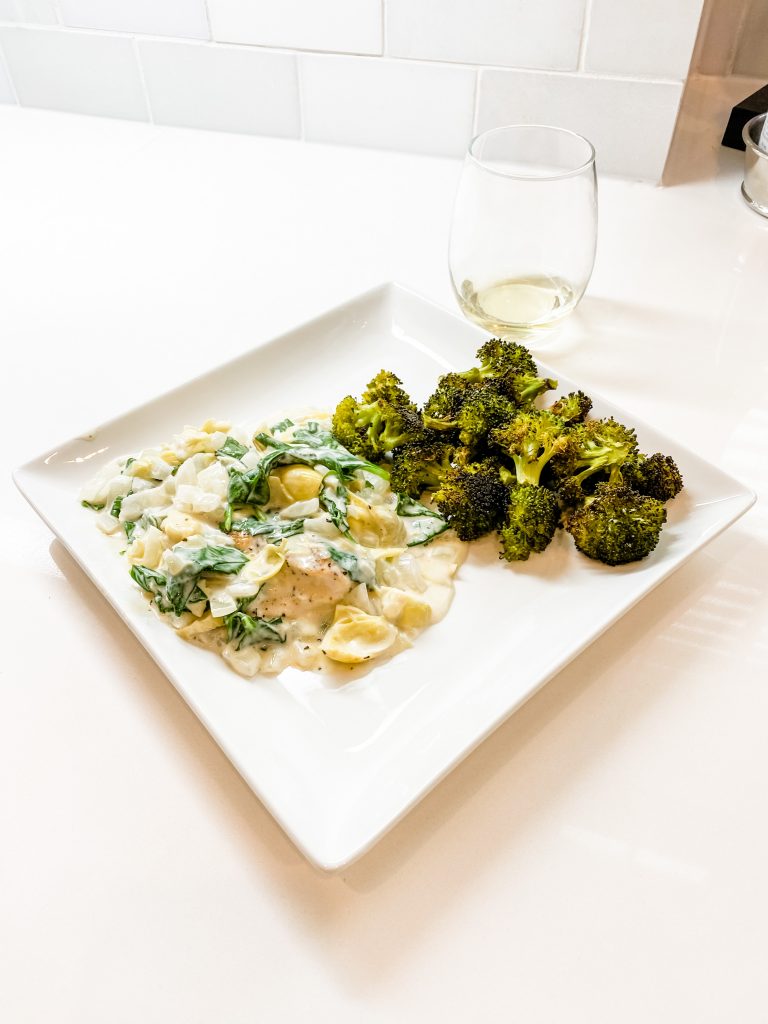 spinach artichoke chicken (The Healthy Consultant Recipe) with roasted broccoli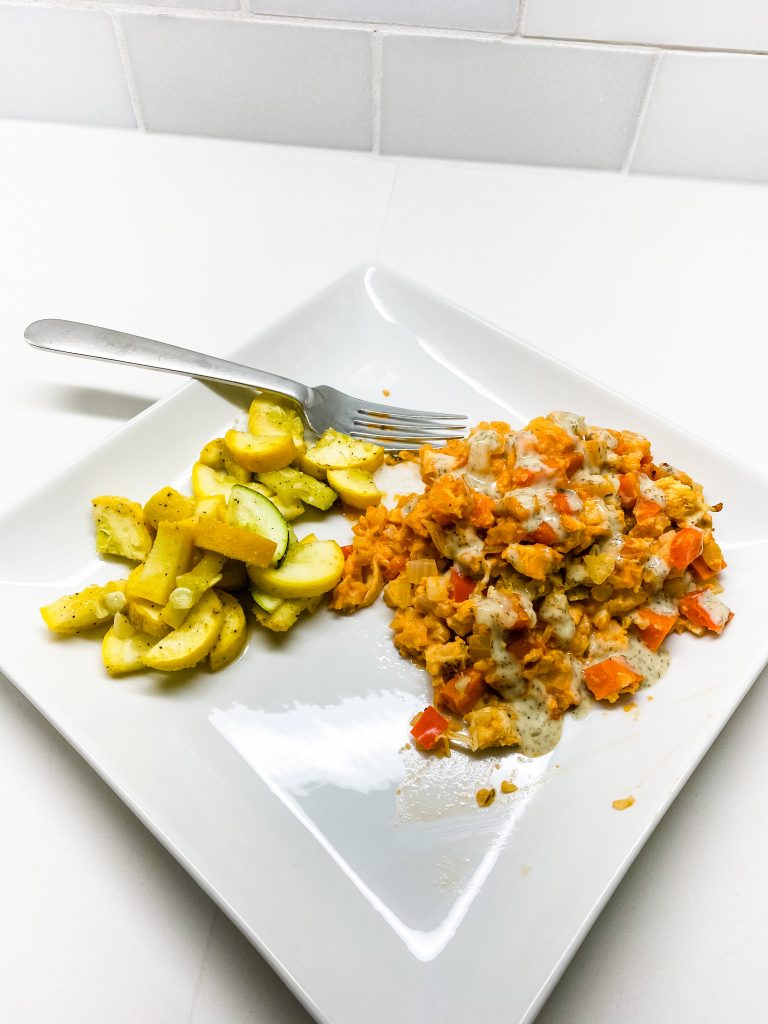 buffalo chicken casserole (The Real Food Dietitians Recipe) with baked squash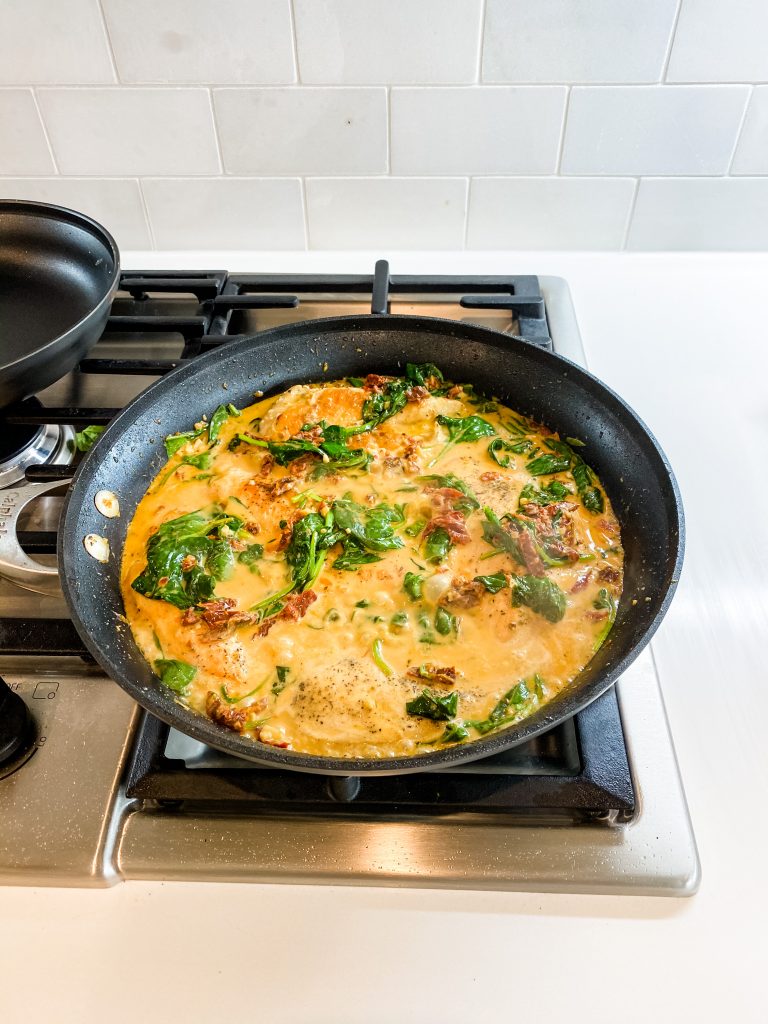 cream garlic chicken skillet (I added sun dried tomatoes and spinach, The Healthy Consultant Recipe)
BEEF DINNER IDEAS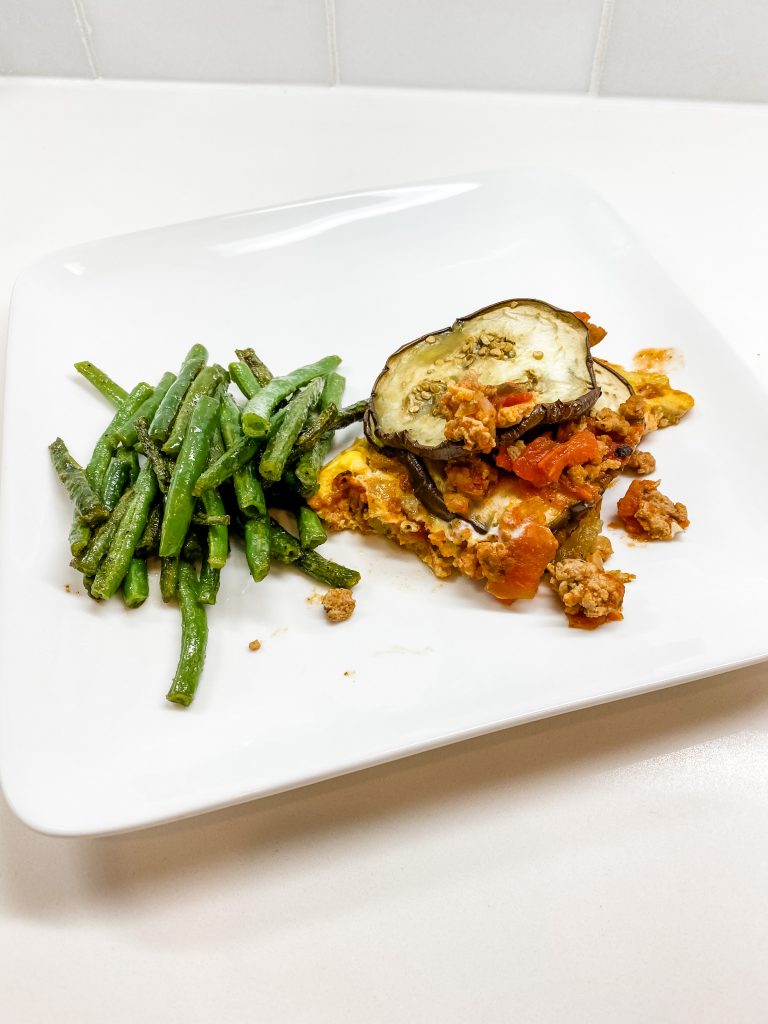 eggplant casserole (Paleo Grubs Recipe) with green beans sautéed in bacon grease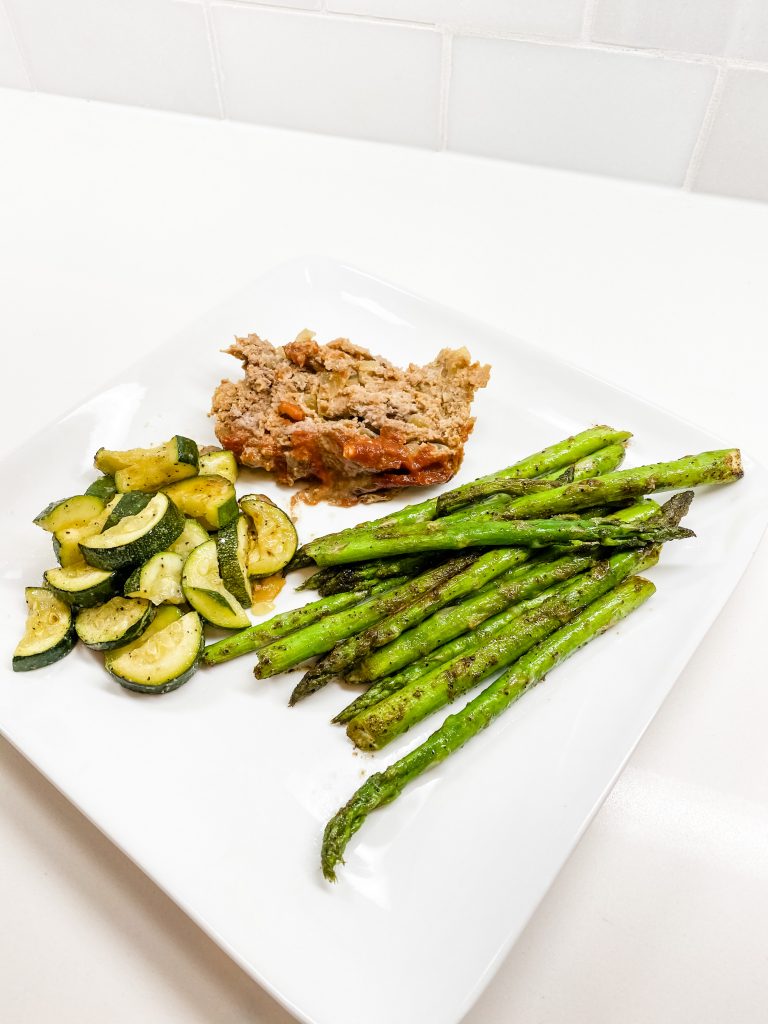 meatloaf (The Defined Dish Recipe) with baked zucchini and sautéed asparagus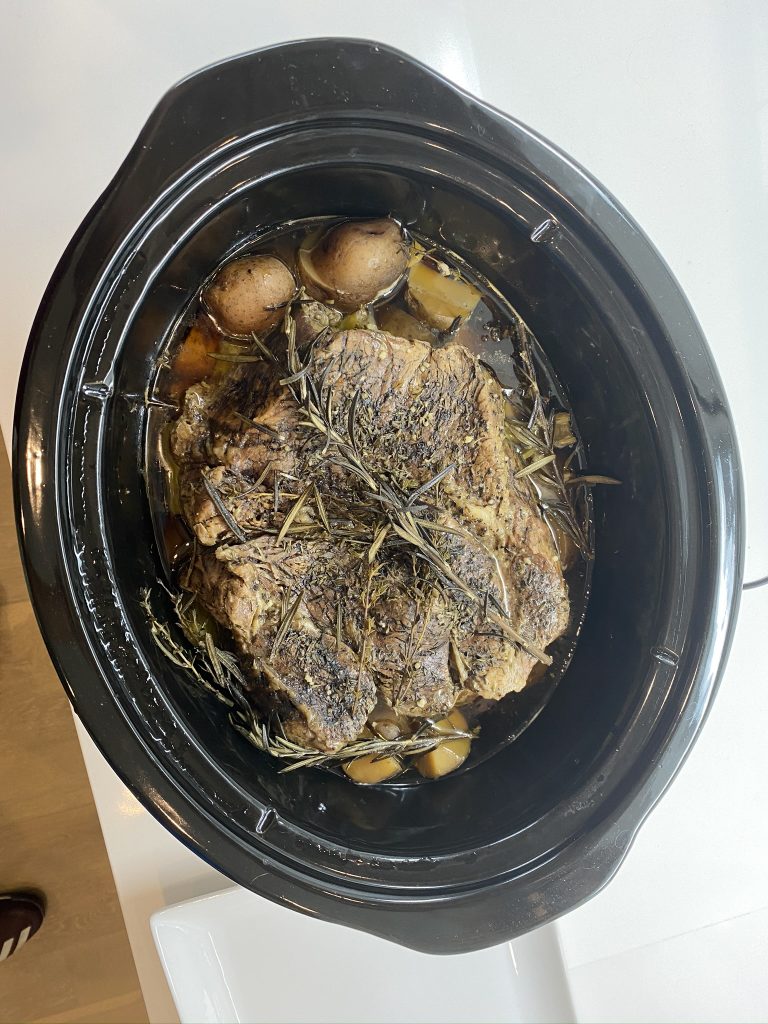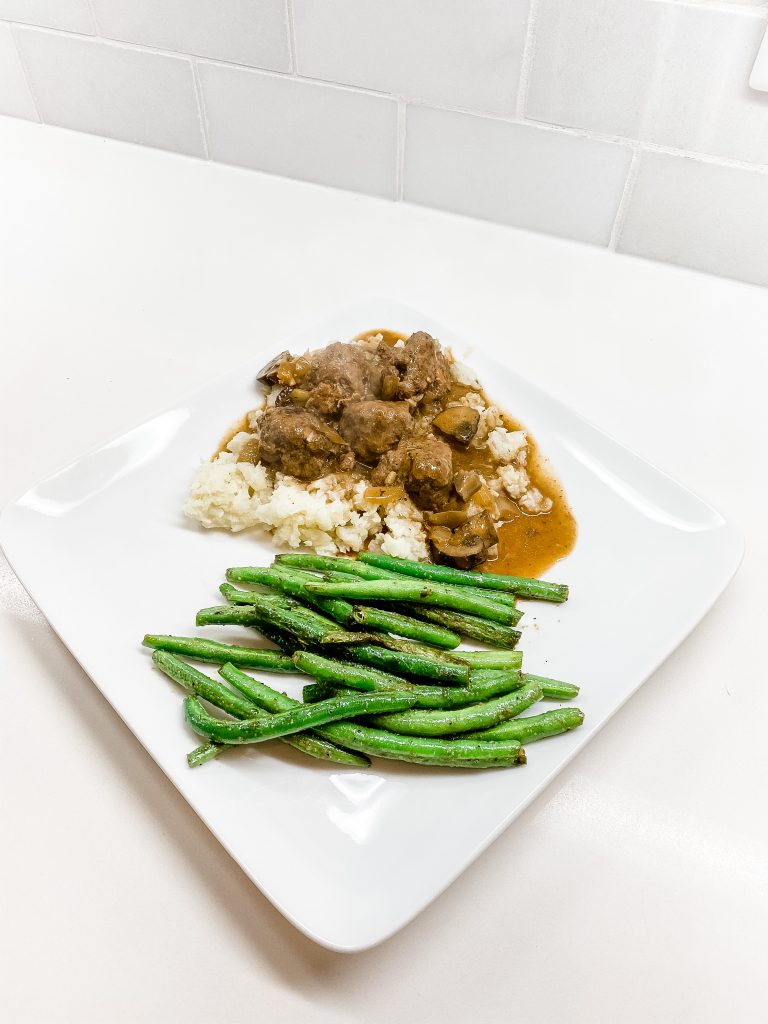 salisbury steak meatballs (The Paleo Running Momma Recipe) over mashed cauliflower with green beans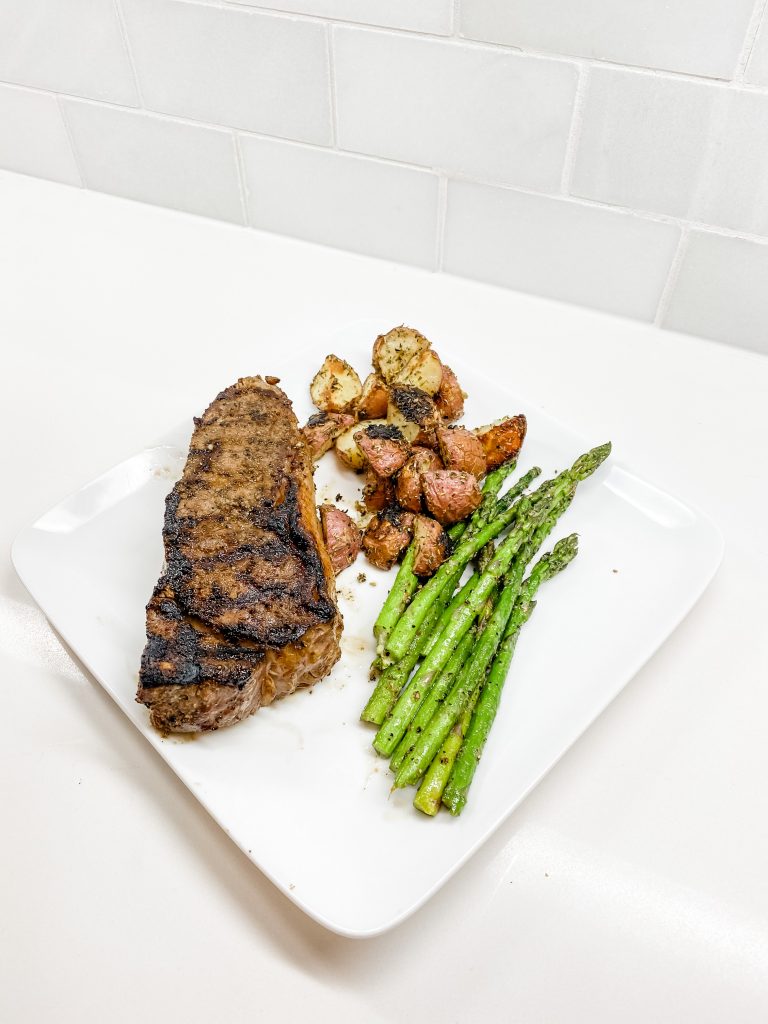 grilled steaks with roasted potatoes and sautéed asparagus
Looking for more recipe ideas?  Find 12 more here that also work for a lunch meal prep!
Which recipe are you excited to try out?
Love this post? You may also love: