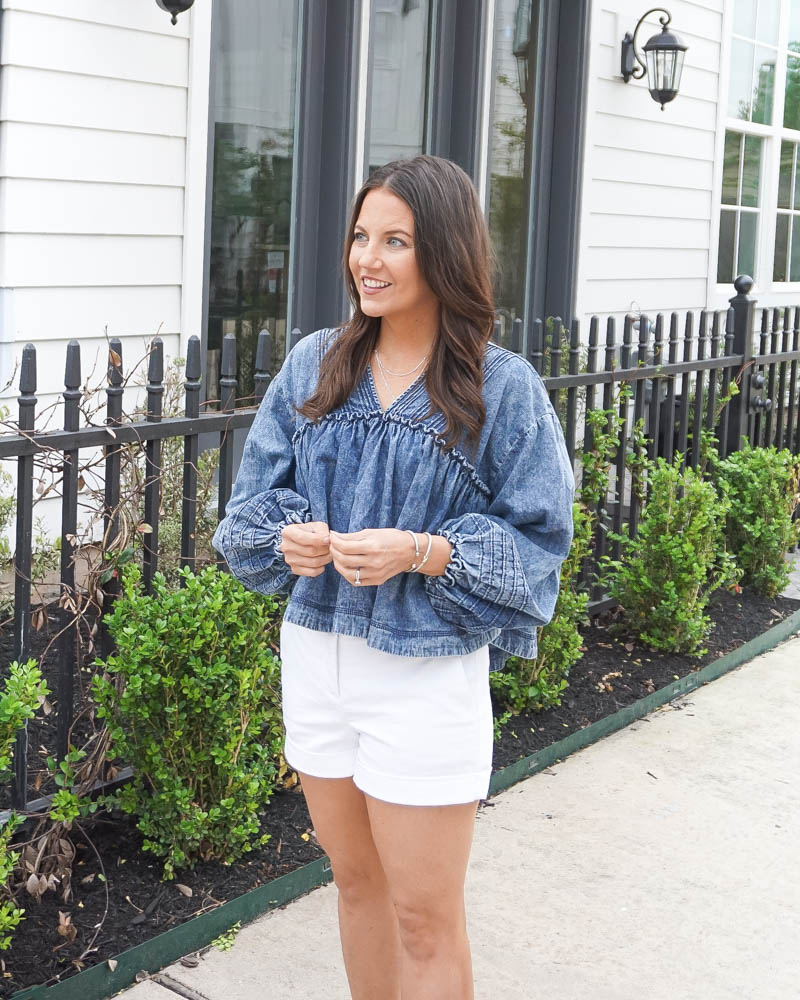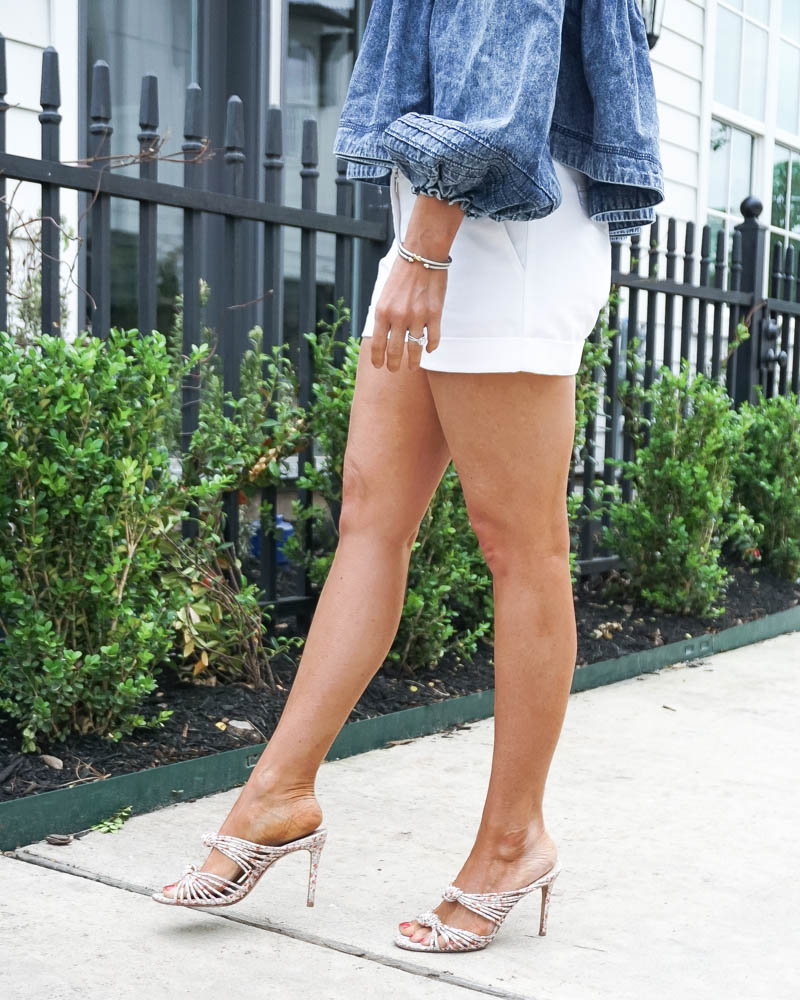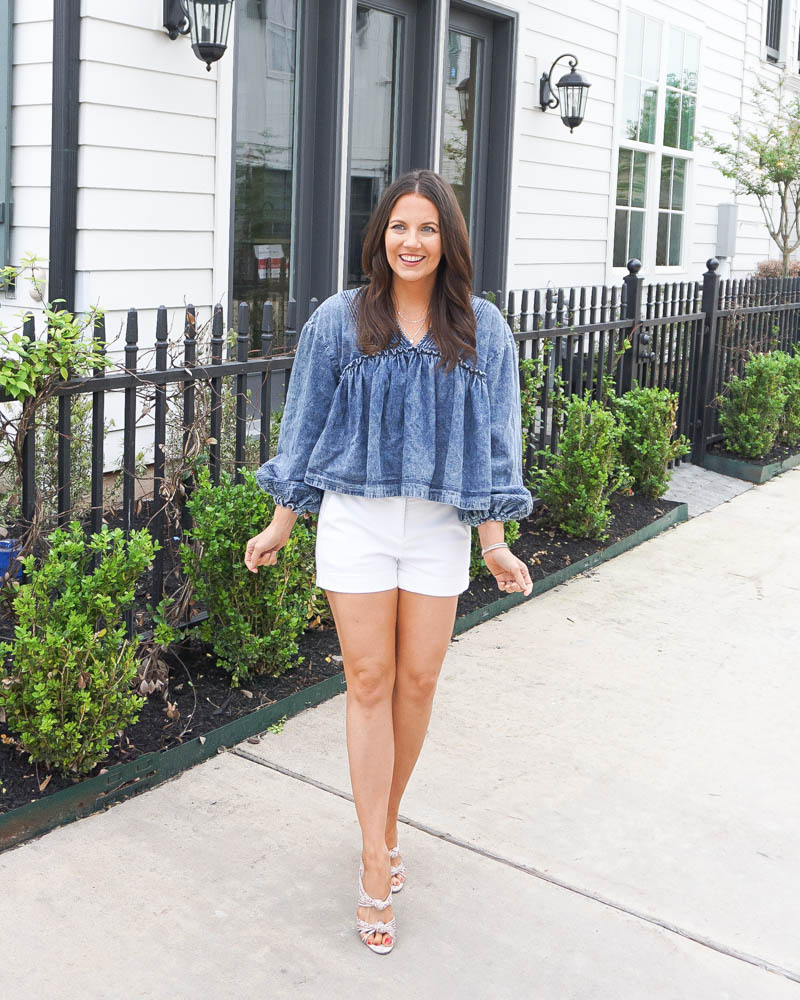 A couple weekends ago, I headed out with a few of my bridesmaids to start the big dress search for them.  This denim and white combo was the perfect early spring outfit.  It was comfy but still chic.  Denim and white is such a great combo for the spring season.  When you mix in shorts, you can also transition this color combo into summer.
This denim cropped top has so many great details.  It's v-neck which is perfect for pairing with a layered necklace. The v-neck also helps provide balance to the flowy and boxy design of this top.  I like the small ruffle detail and lining across the top to give just a little statement factor.  The sleeves are long, but I easily pushed them up to 3/4 length when I was a little warm.
One thing I love about these shorter tops is how perfect they are for pairing with shorts.  A little petite gal trick of mine is to opt for shorter tops with my shorts.  It lets more of the short show which can make you appear taller.  It keeps all the proportions of your outfit in check which can help lead to that legs for days look.  I added in a simple kitten sandal to  make this effect even stronger.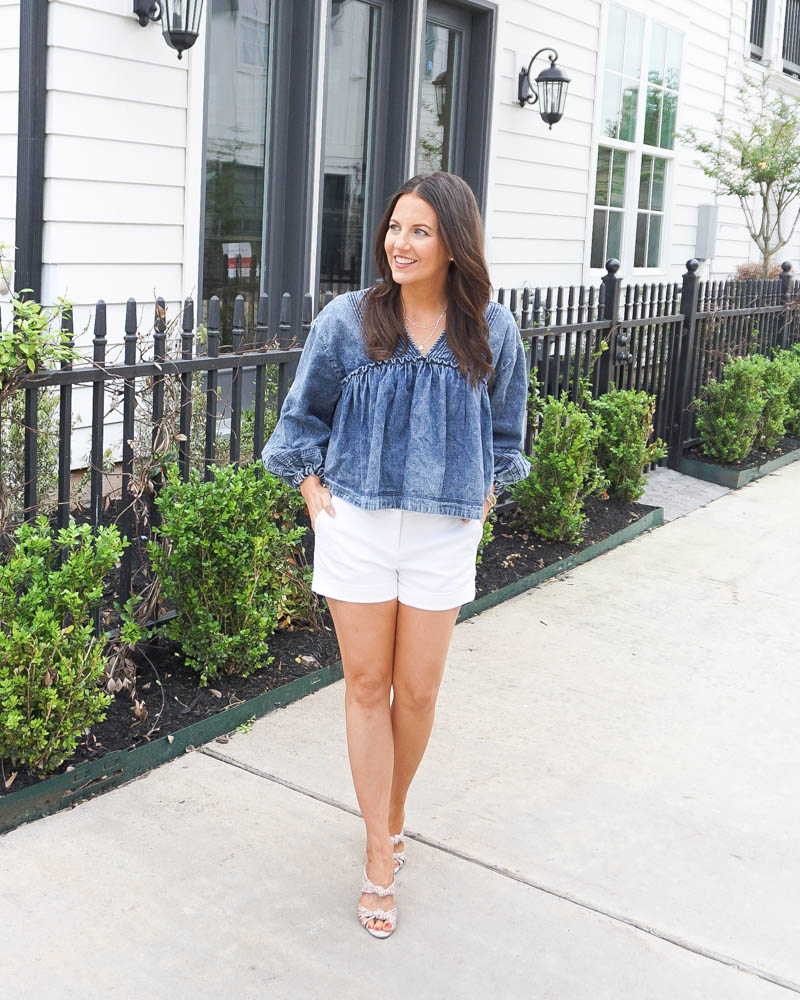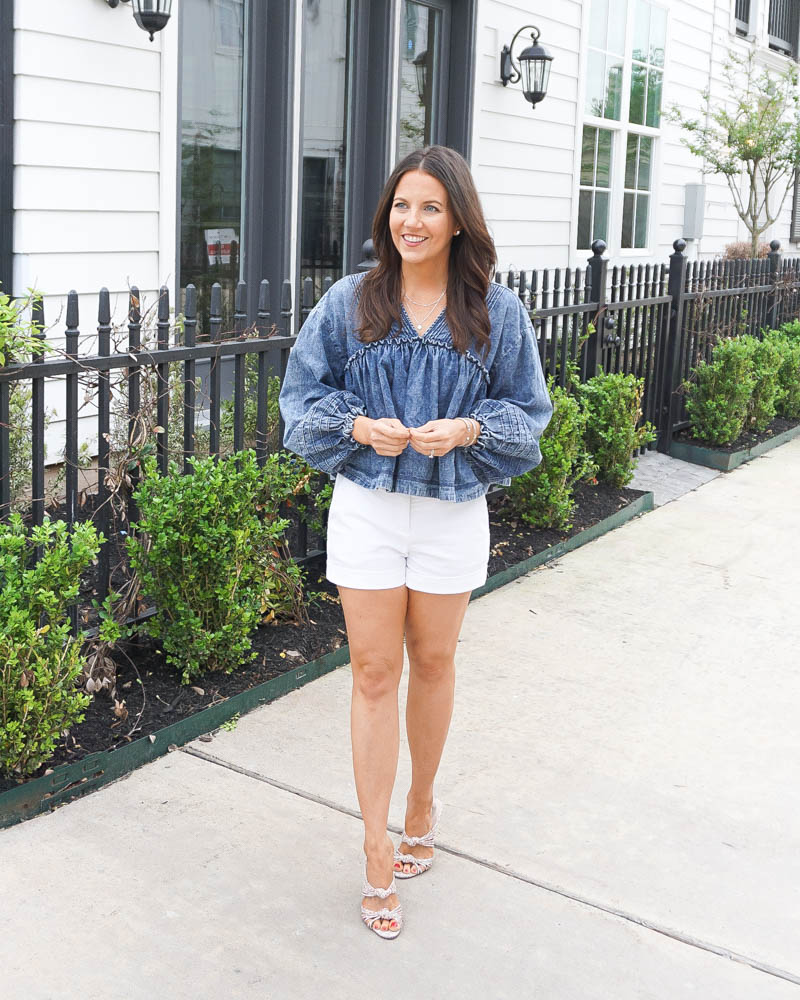 SHOP THE LOOK