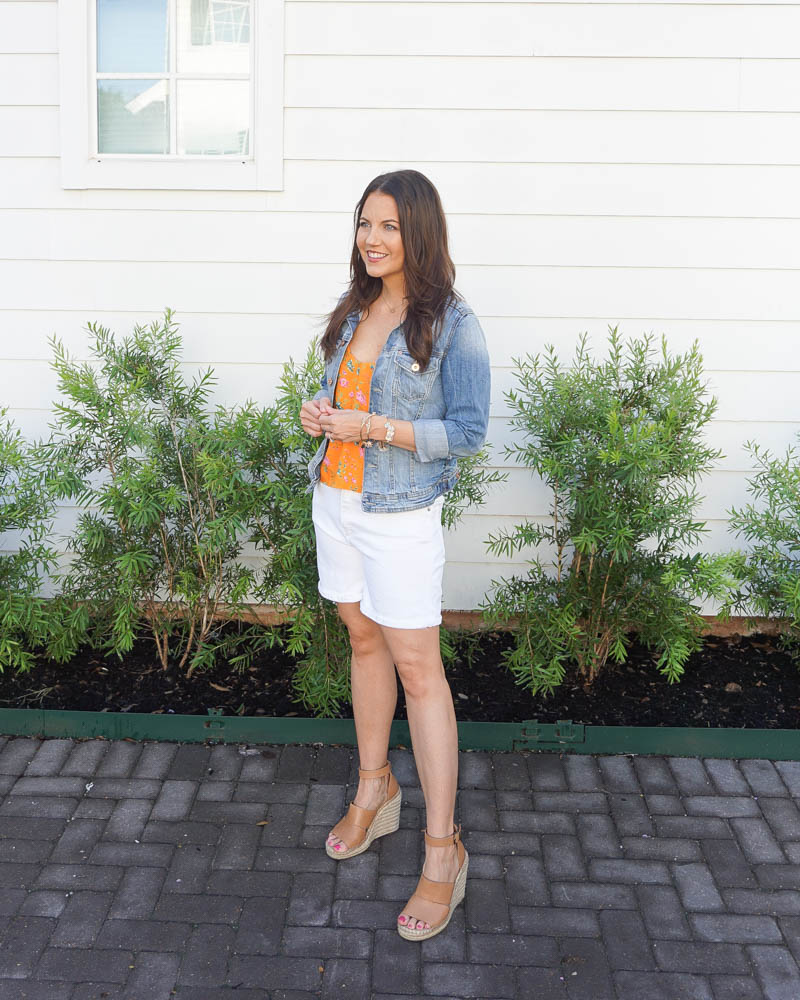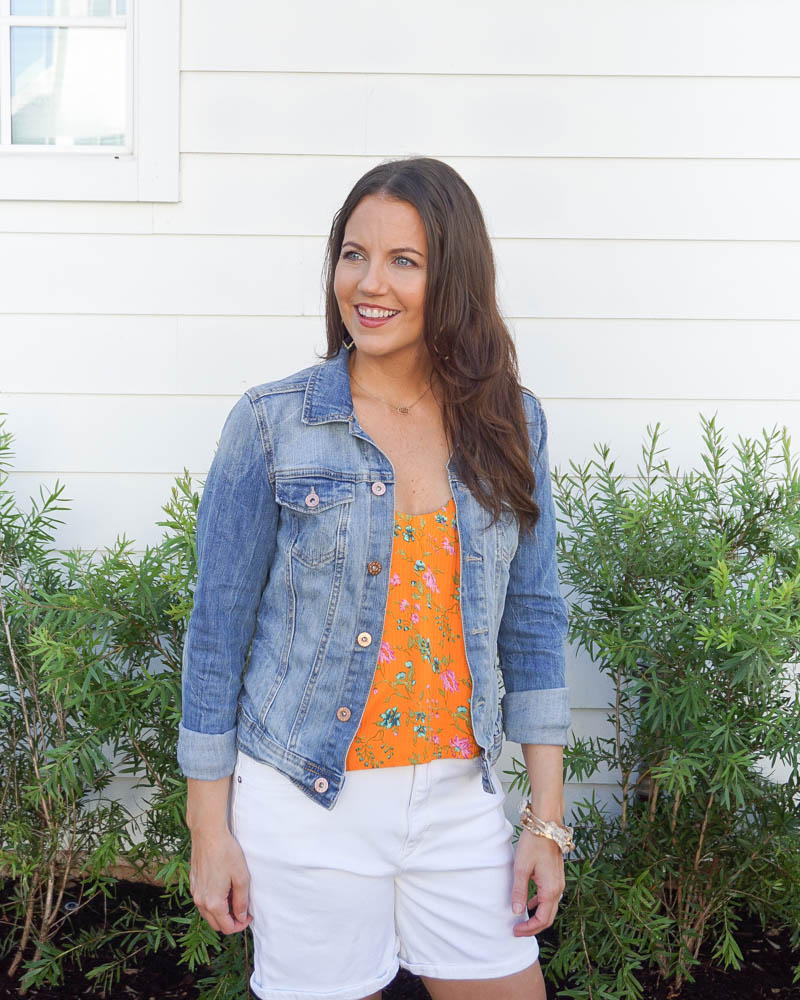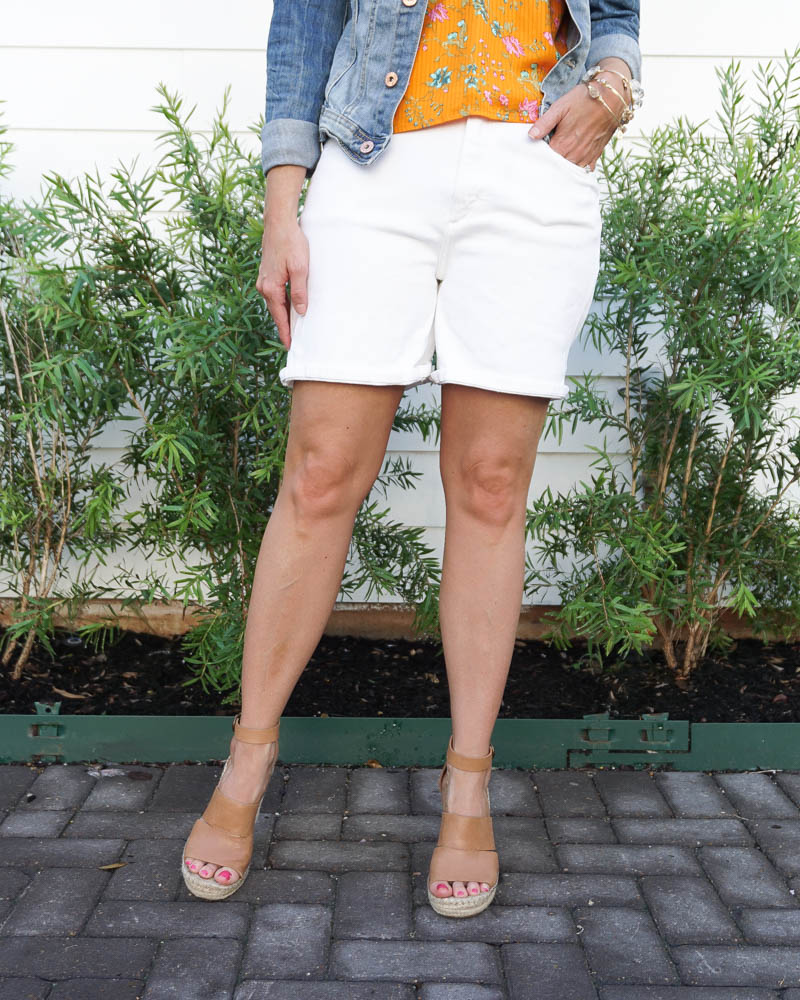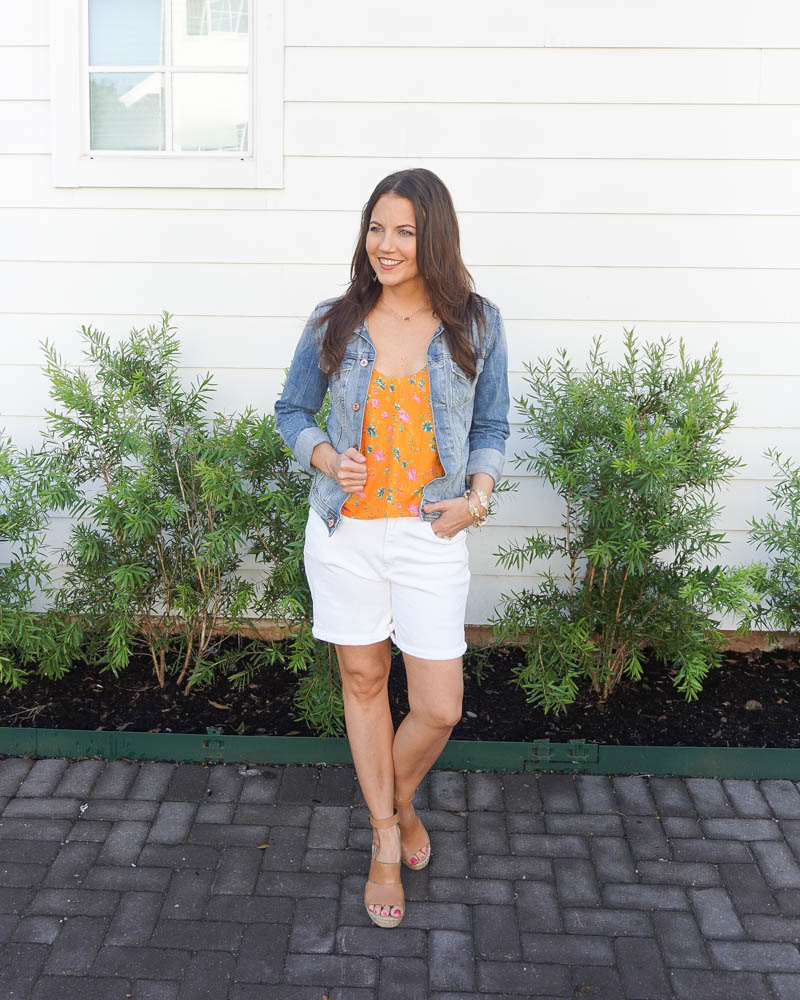 Summer is in full swing over here, and we have a busy weekend full of celebrations and home projects.  It's already so hot here, so my shorts game is going to be really strong this summer!  I love how white really helps summer colors pop, so I've added some white shorts and skirts into my wardrobe for the summer season.
One of the great things about this particular pair of white denim shorts, they have no rips or distressing.  They are also a bit of longer pair of shorts.  These two things make them great as a dressier pair of jean shorts and perfect for family events.  I love how this pair has stretch to them to make them extra comfy, and no see through issues!  I sized up one and they fit great.  I find white denim tends to run small, so I always size up one.
My orange floral print cami was the perfect pop of color to pair with the white.  I tend to opt for shorter tops with my shorts.  It really helps create balance on my short frame.  A denim jacket really completes the look, but this outfit looks great without it too.  Check it out here from my Instagram last weekend.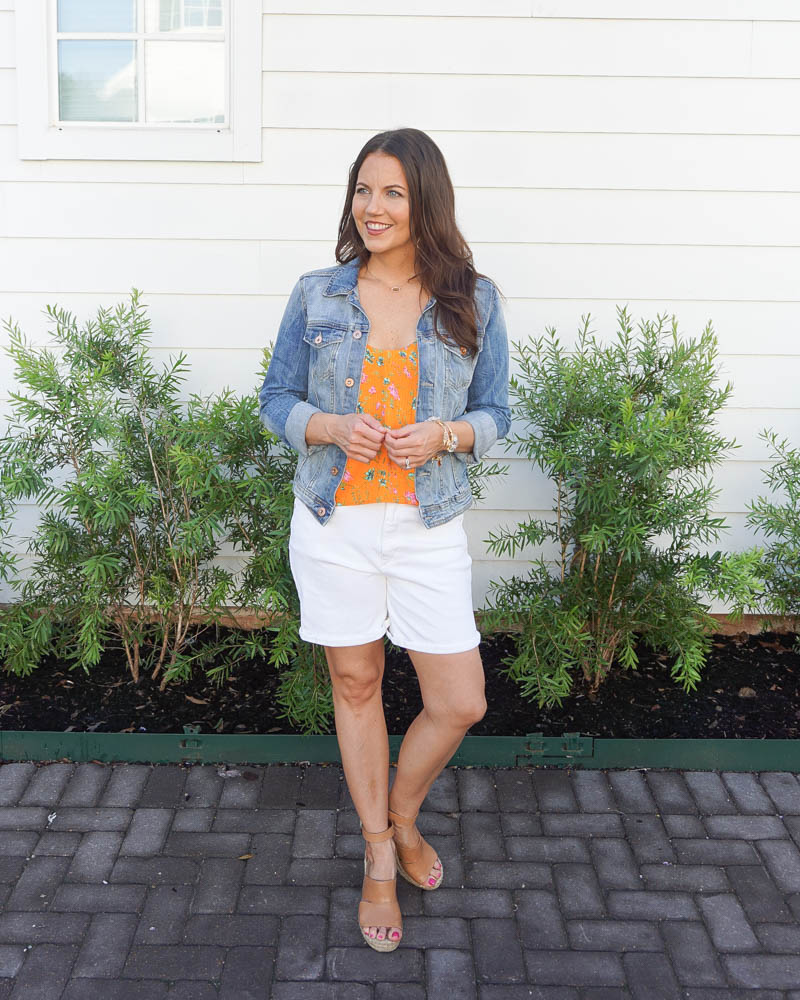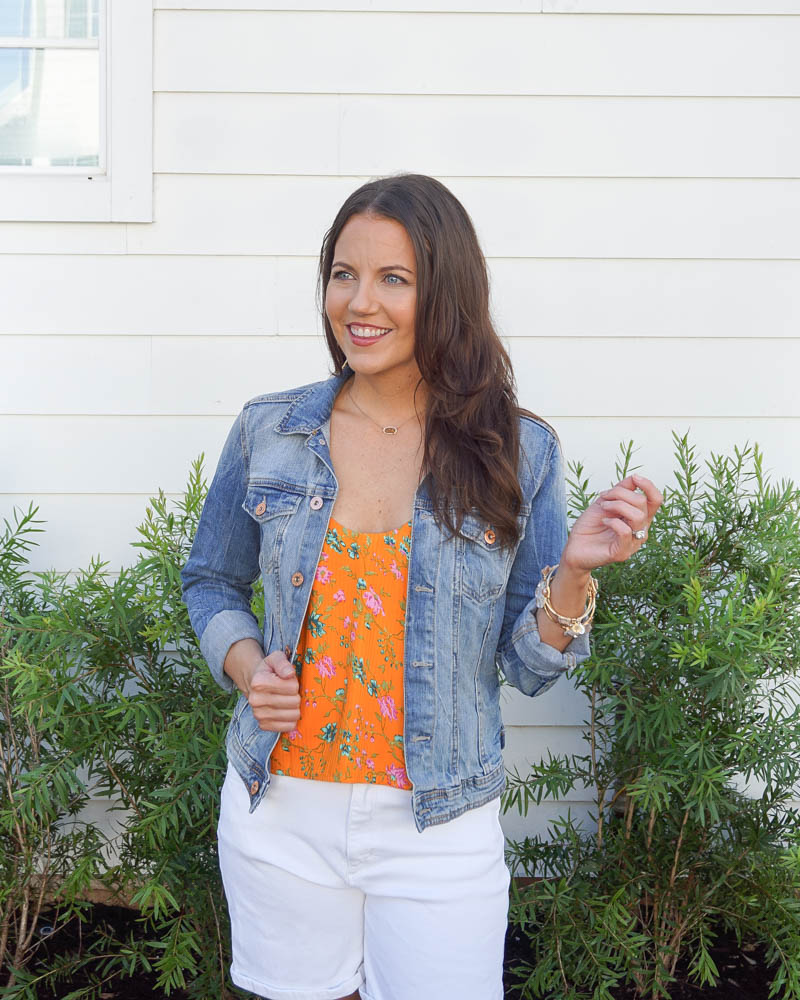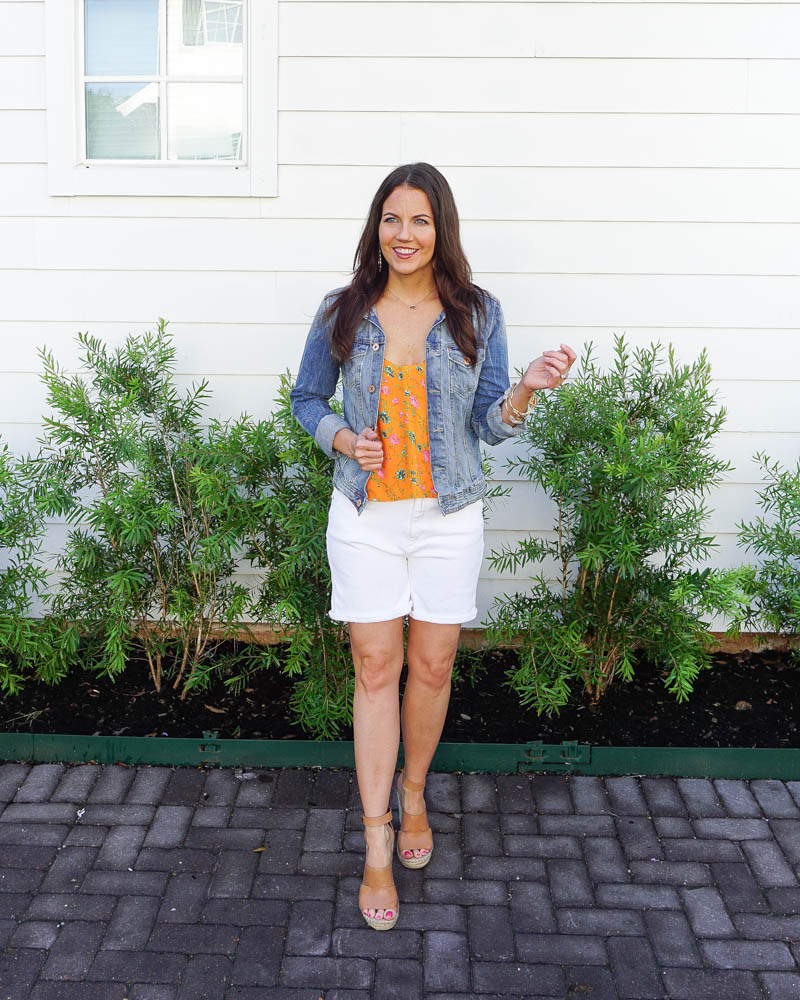 SHOP THE LOOK


Love this post? You may also love: