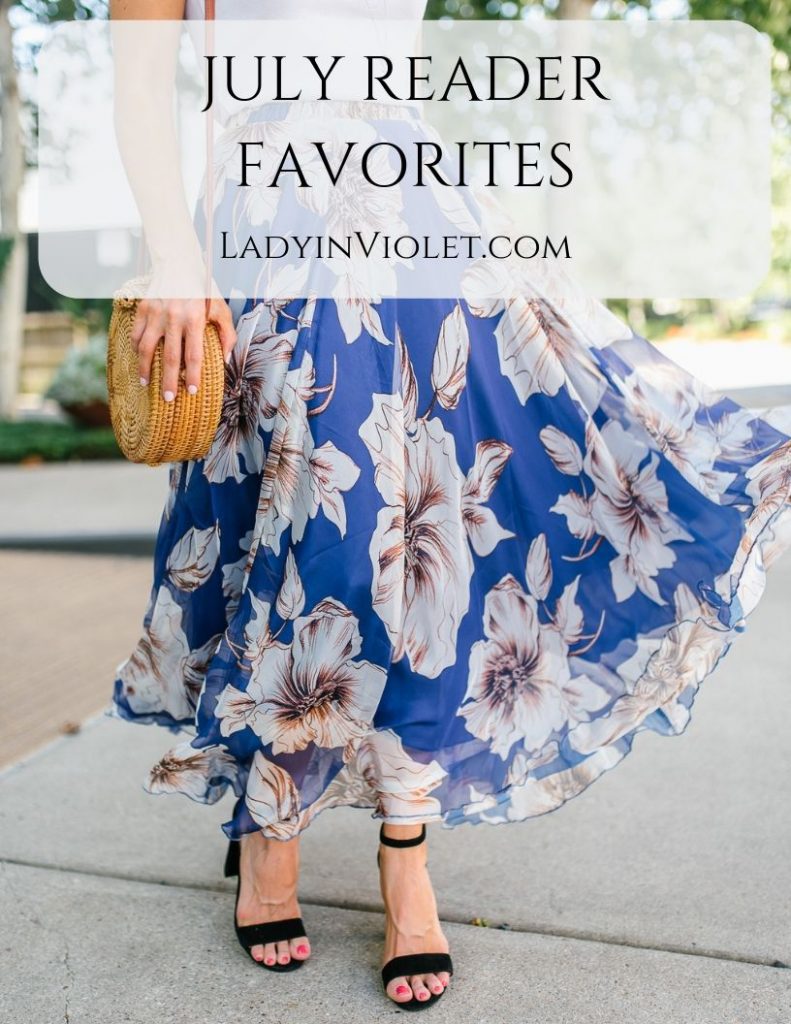 Hello Hello! It's that time of the month again to look back on your favorite fashion items from last month.  The Nordstrom Sale items came in strong taking 2 of the top 5 spots for July.  My on trend straw bag was once again a top 5 favorite for the 2nd month in a row.  August outfits will be split between fall and summer, so I can't wait to see what will make next month's top 5!
Keep scrolling to see if your favorite made the list this month!
A reminder on how I figure out which items ya'll loved –
I use an affiliate program called Rewardstyle. If you click on a link from my blog or social media that takes you to a product page on a retailer's site, Rewardstyle is able to track that your visit to that site originated from me. The Rewardstyle affiliate program pays me a commission per purchase made. Basically, if you click on one of my links and end up making a purchase, I earn a small commission.
Because I use this service I also have access to certain data analytics. This means I can see and keep track of which items are clicked on and which lead to a purchase.  I do not see who clicked on the link or what items might have been purchased. For example, if you click on my latest pair of heels and then purchase a new red lipstick too, I will only be able to see that a purchase was made and that the heels link is how you arrived to the retailer's site.  It's kind of similar to how a salesperson may earn commission in the store.
I'm a numbers gal, so I love diving into all the data every month.  These analytics allow me to keep track of what ya'll loved and didn't so much love.  If I see one item is clicked on and/or purchased more, I might consider sharing a restyle over on Instagram.  These commissions are an easy way for you to support my blog without having to do anything extra and a way for me to cover the variety of expenses that come with running a blog.  So if you have ever made a purchase through one of my links know that I am so grateful for you and your support of my blog.
Now on to your July favorites!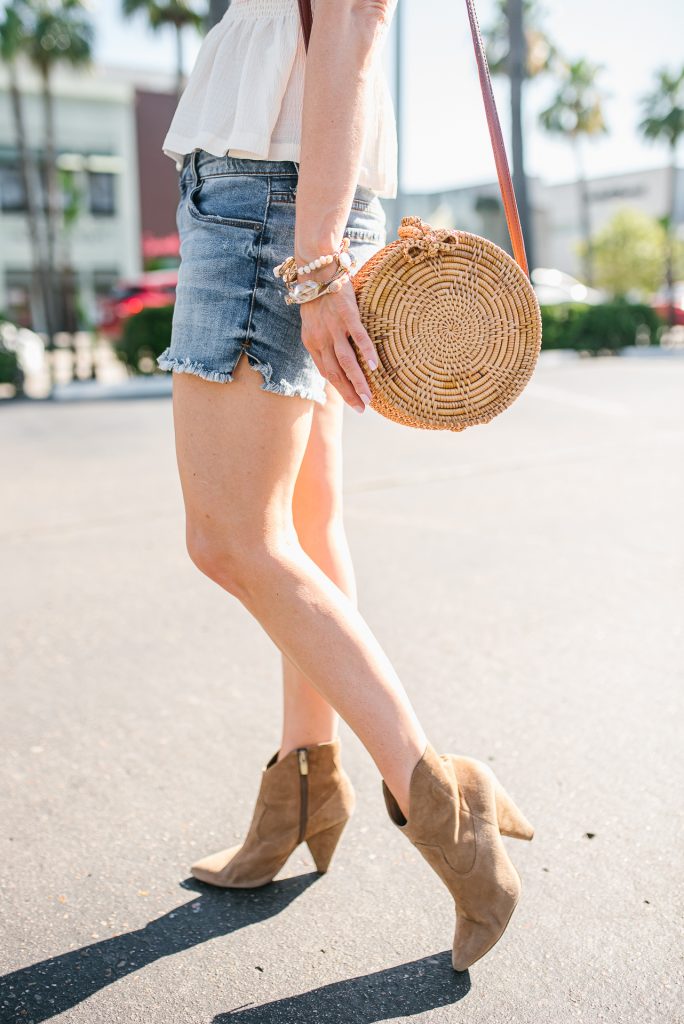 ** REPEAT FAVORITE **
CIRCLE STRAW CROSSBODY BAG | ORIGINAL POST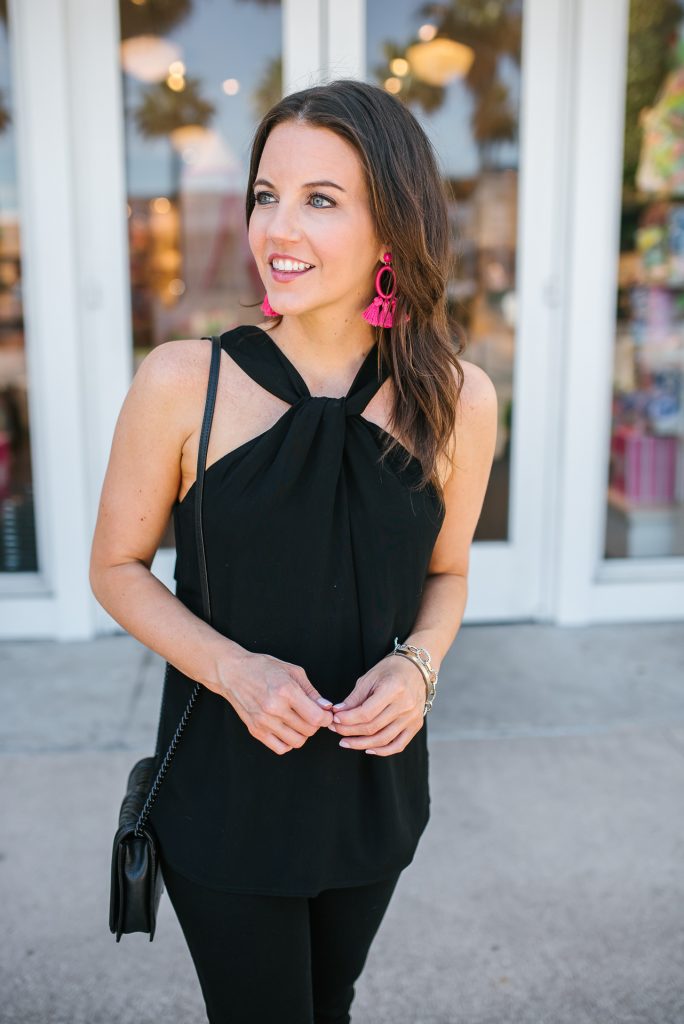 TWIST FRONT HALTER TOP | ORIGINAL POST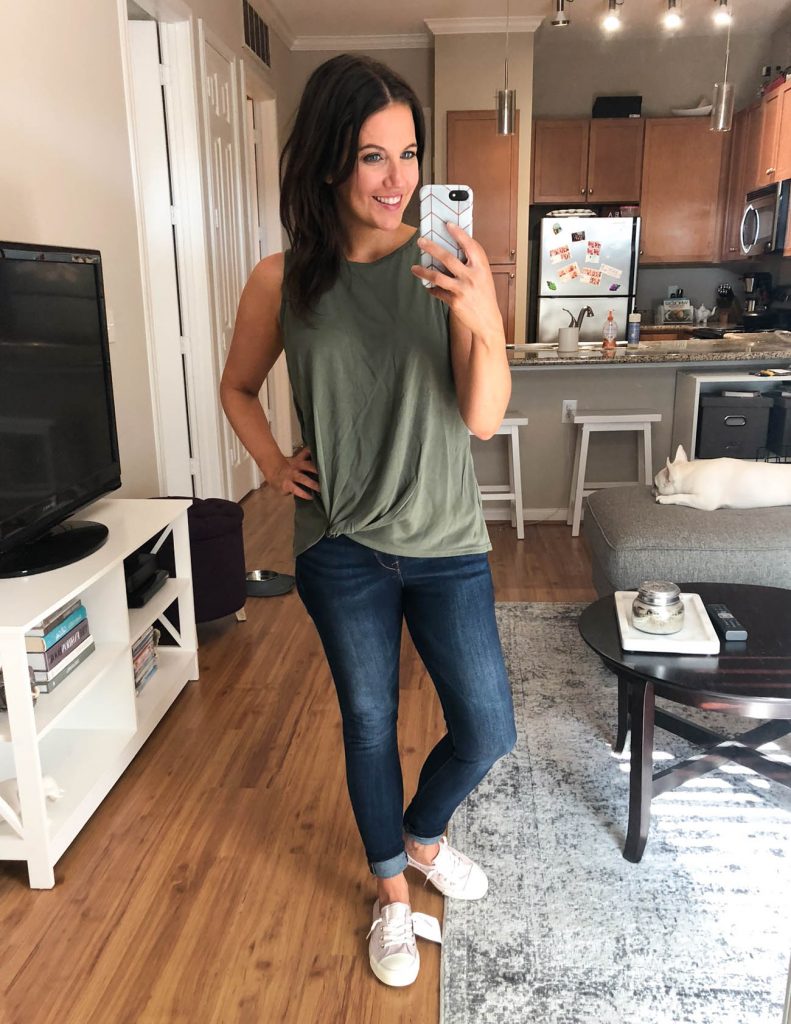 OLIVE TWIST FRONT TOP | ORIGINAL POST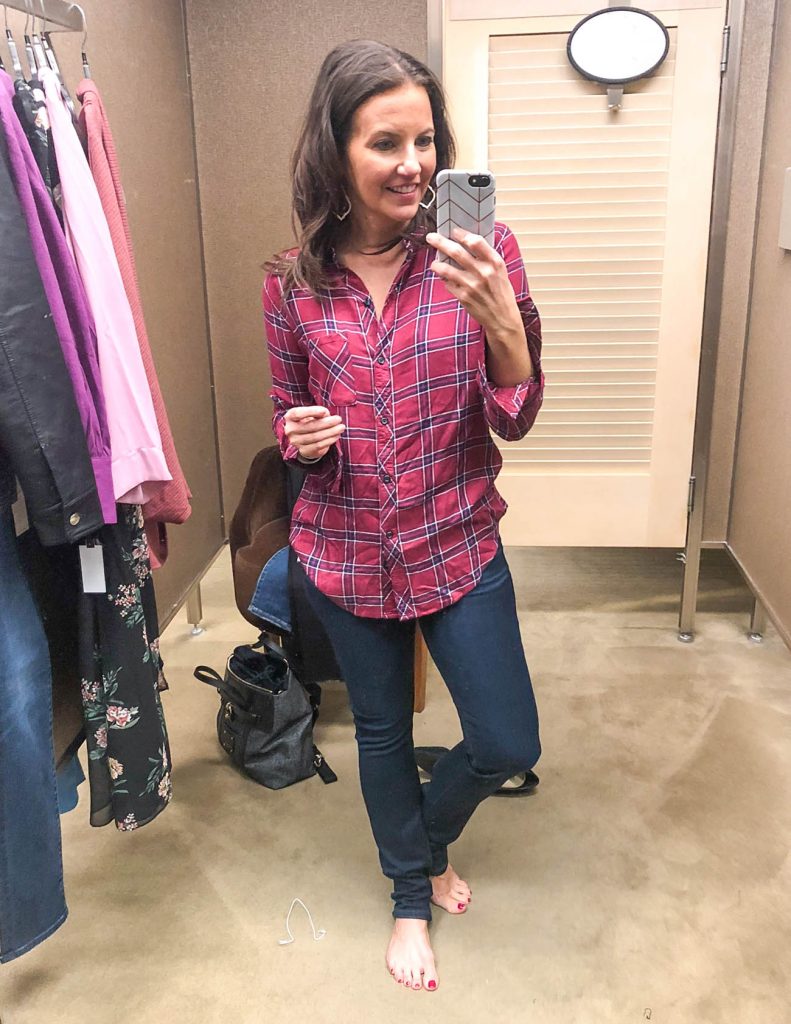 DARK WASH JEANS | ORIGINAL POST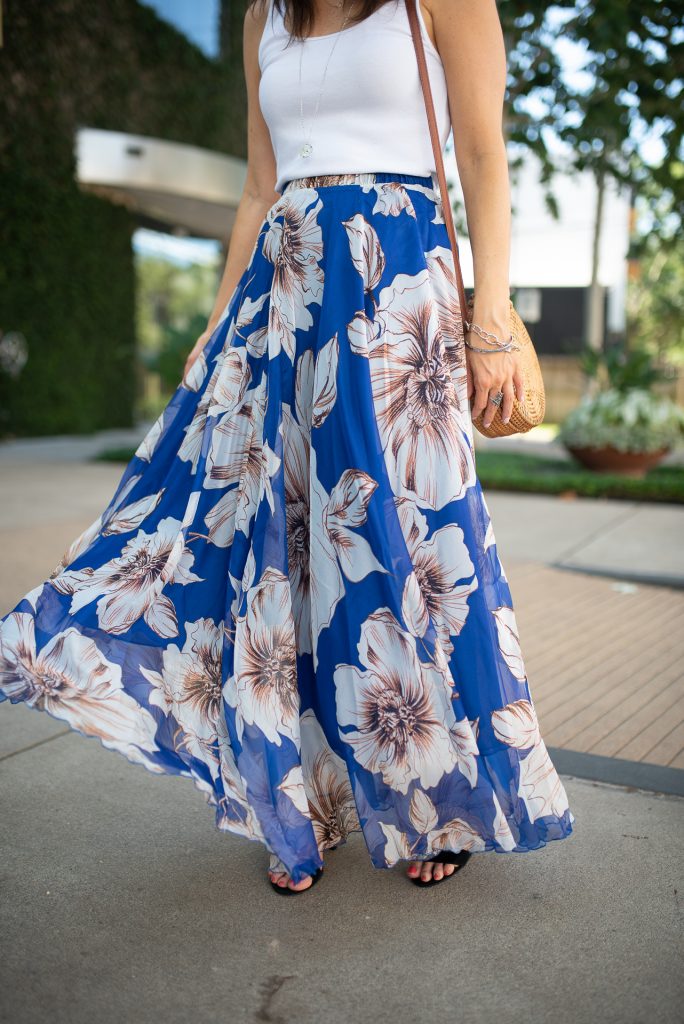 BLUE MAXI SKIRT | ORIGINAL POST
Thanks for stopping by!
SHOP THE FAVORITES

Love this post? You may also love: