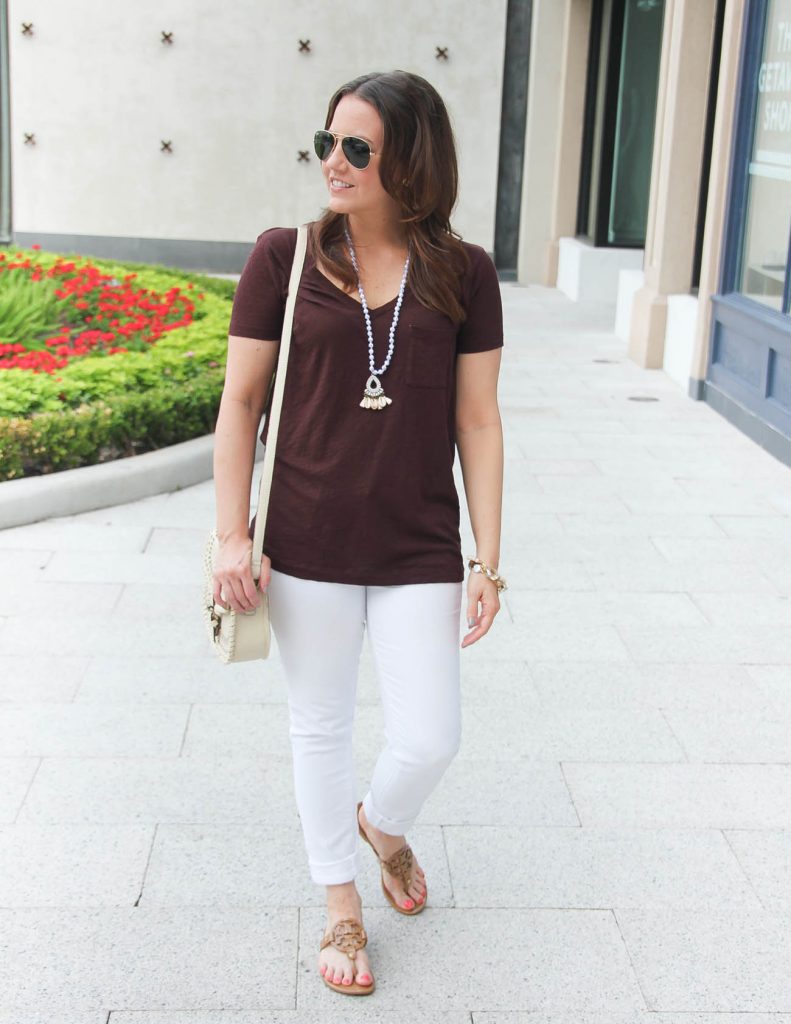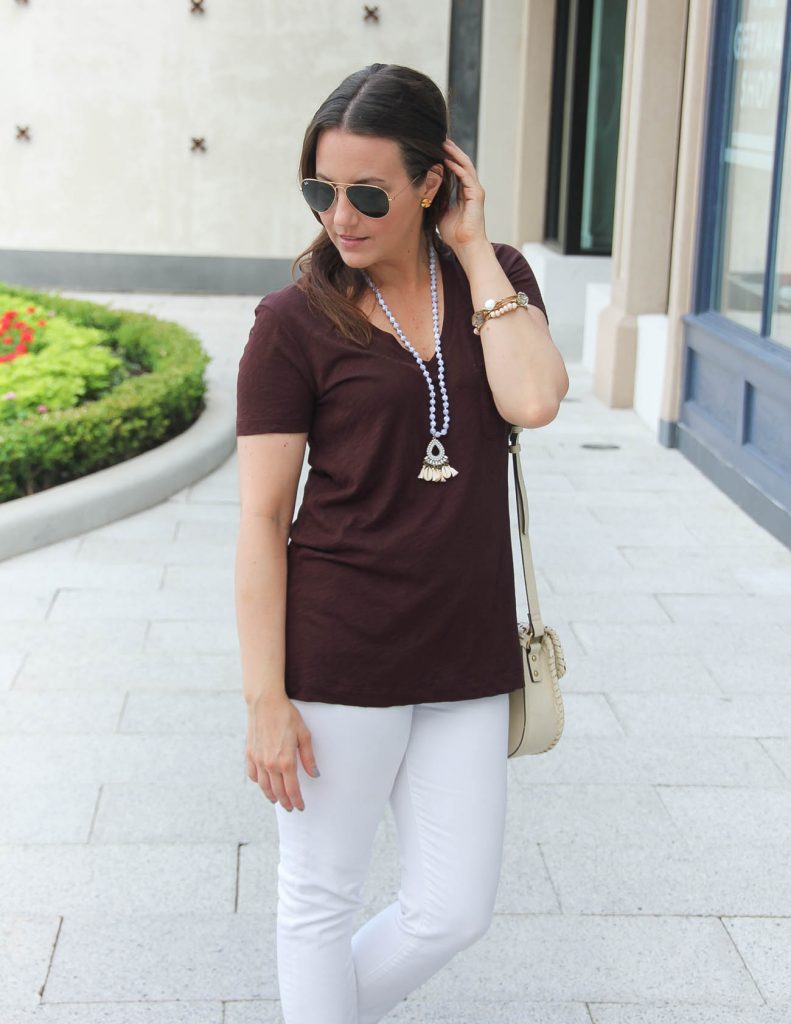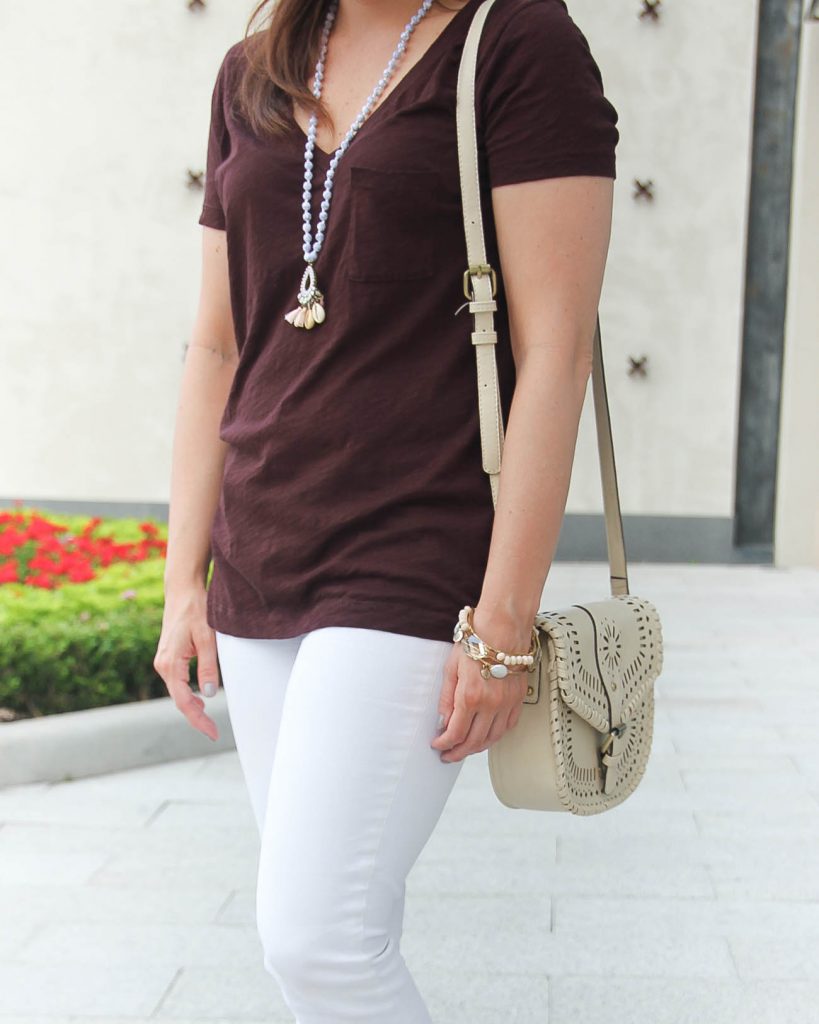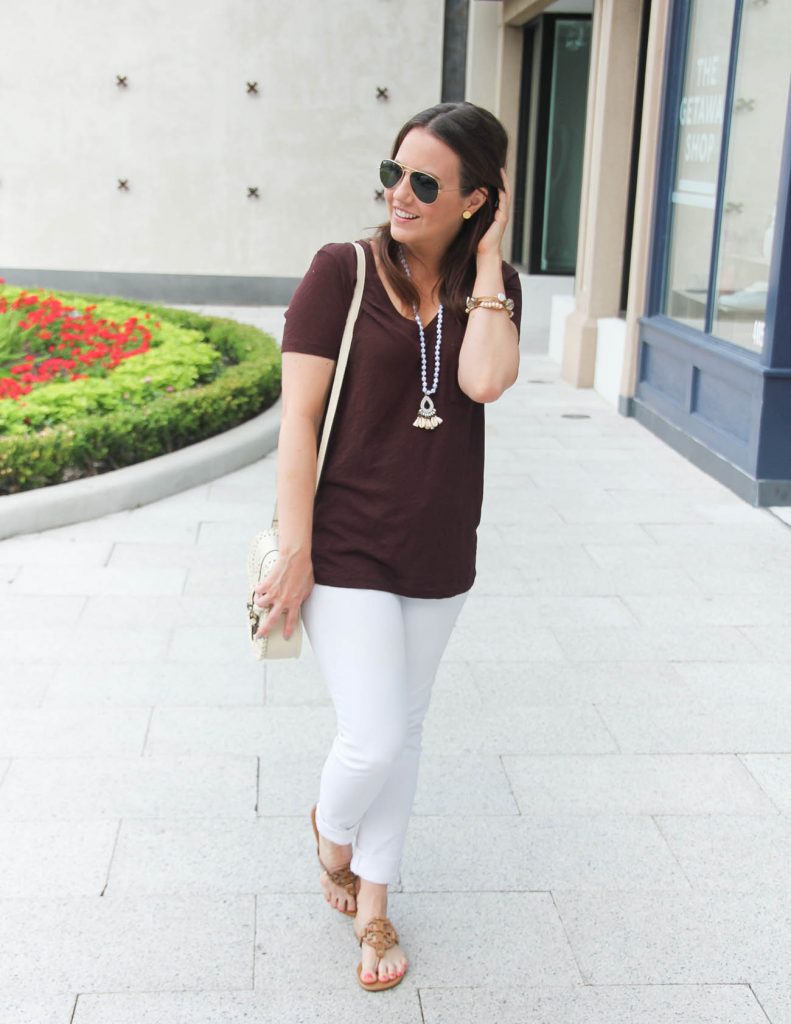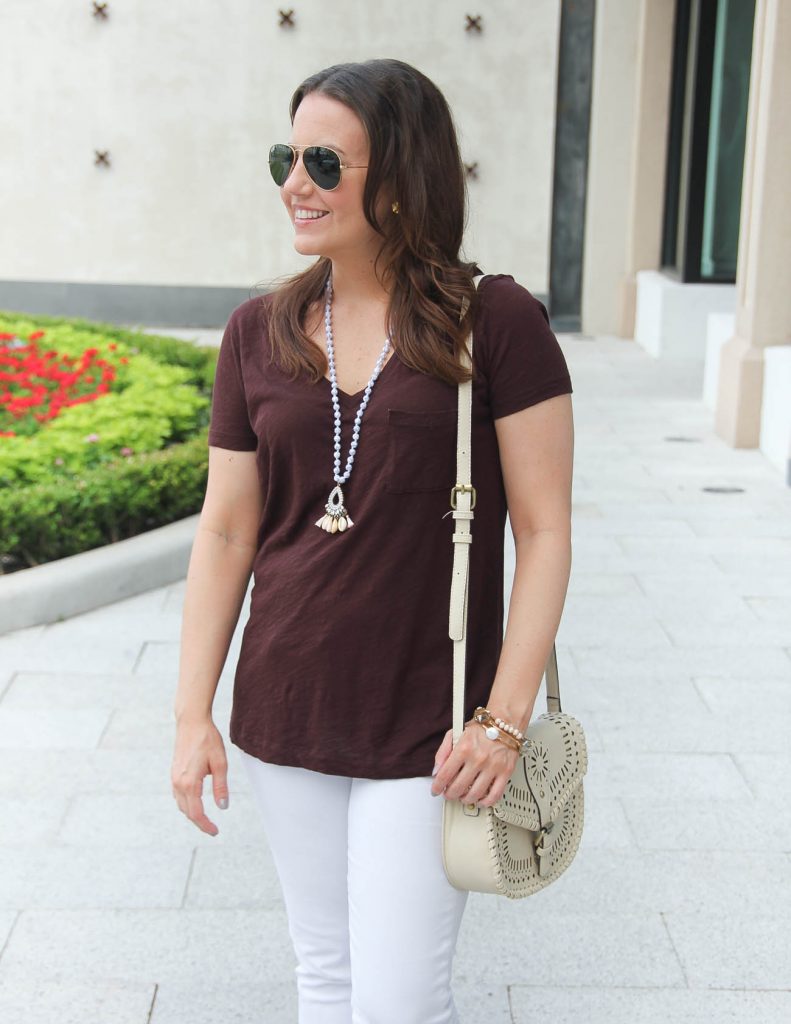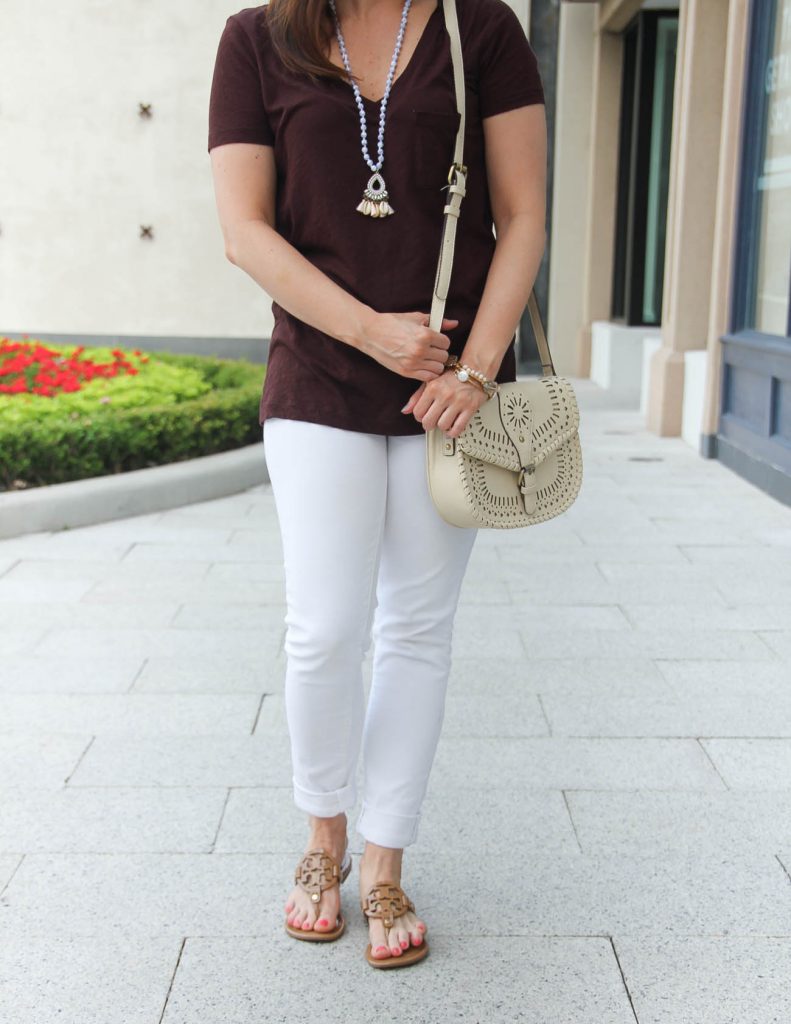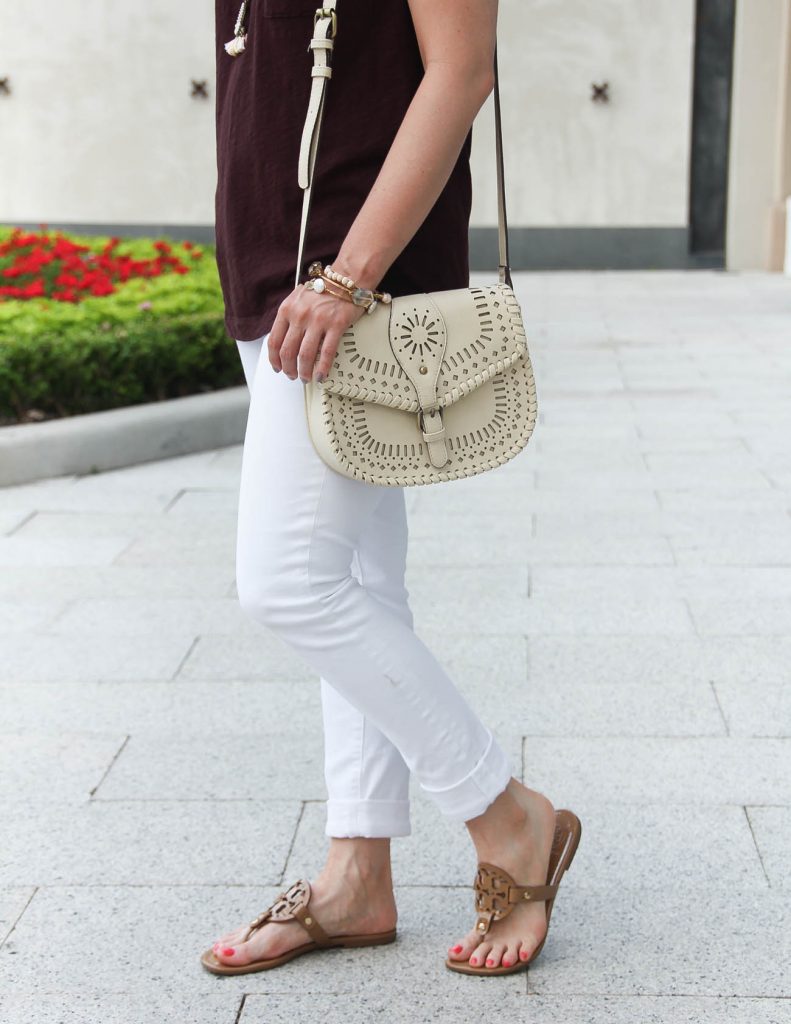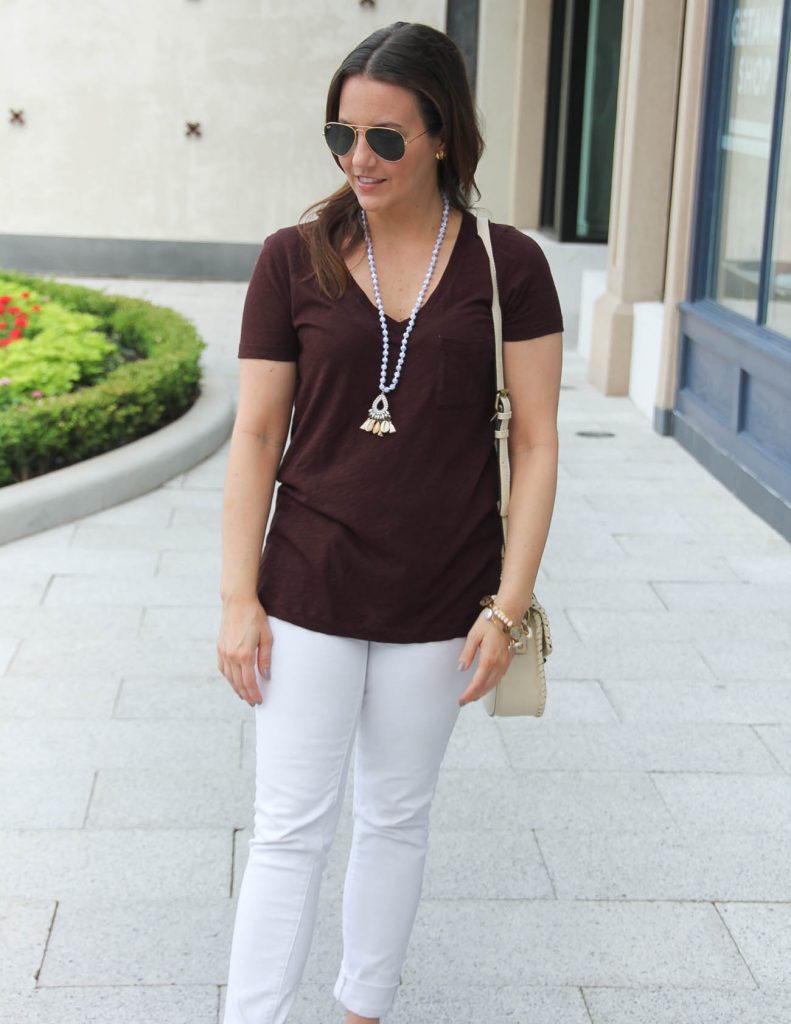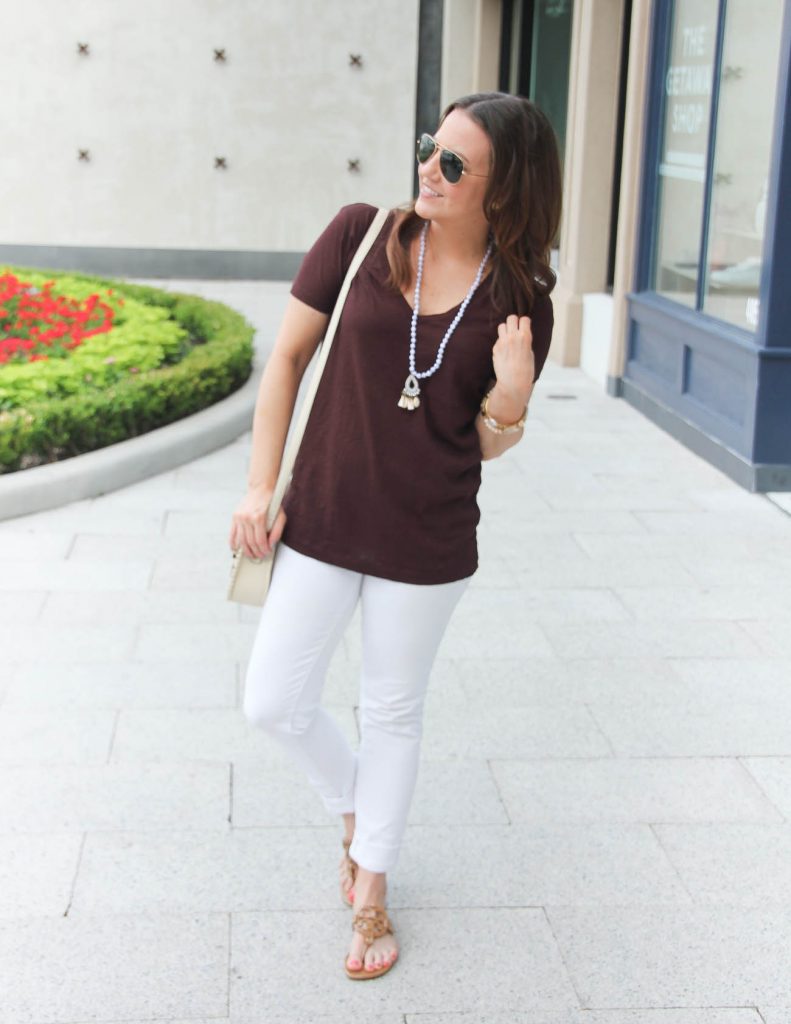 Hello Hello!  June is turning out to be quite the busy month for me.  I just finished a jam packed weekend, and now I'm gearing up for a little weekend getaway down to Galveston Island.  Plans include seafood and lots of relaxation!
This outfit is perfect timing because it's pretty close to one of the outfit ideas I like to wear at the beach.  Beach vacations are all about comfort and effortless style, plus I like to throw in a little bit of chicness to the look too.  Most island restaurants have a pretty casual dress code even for dinner.  I still like to look a little polished with what I wear to dinner.  White jeans are a great item to pack for a slightly more dressy and polished evening outfit.  You can add in a few cute accessories like my shell necklace and create an easy and effortless dressy casual outfit.
Weather and time pending, I hope to shoot a few more vacation outfit ideas while I'm down in Galveston, so stay tuned for those in the coming weeks. You can also check in on Instagram for a few snaps over the weekend.  I hope ya'll are having a fabulous week and don't forget to scroll on down for more amazing outfit inspiration in today's Style File Link Up!
SHOP THE LOOK

Love this post? You may also love: