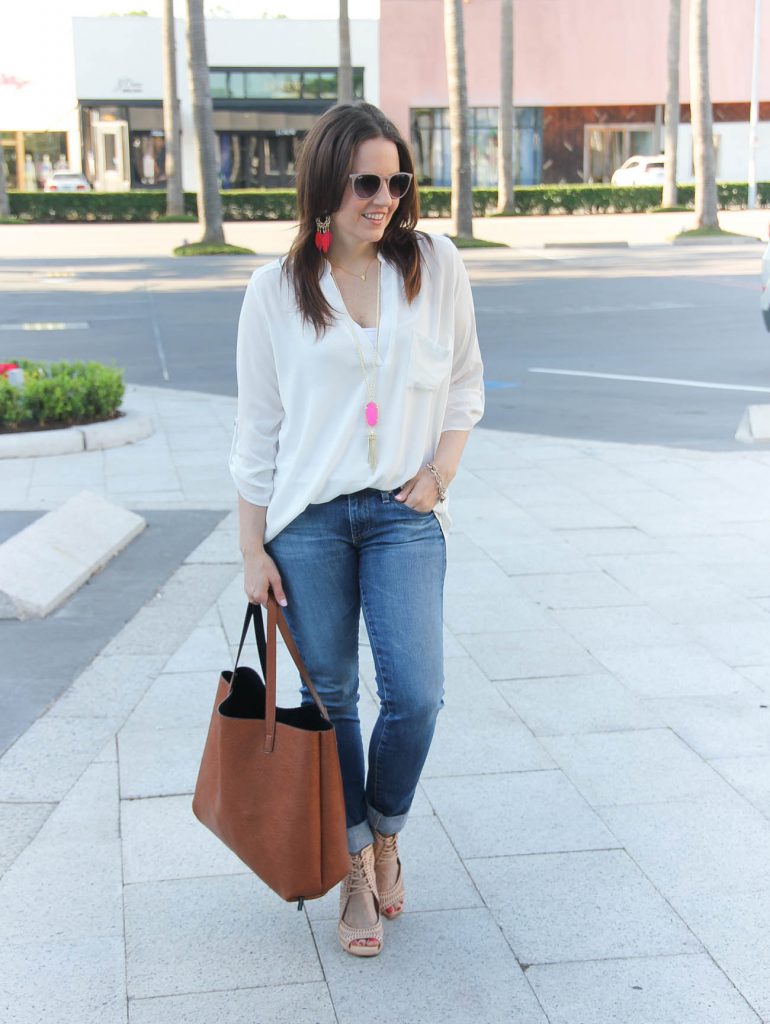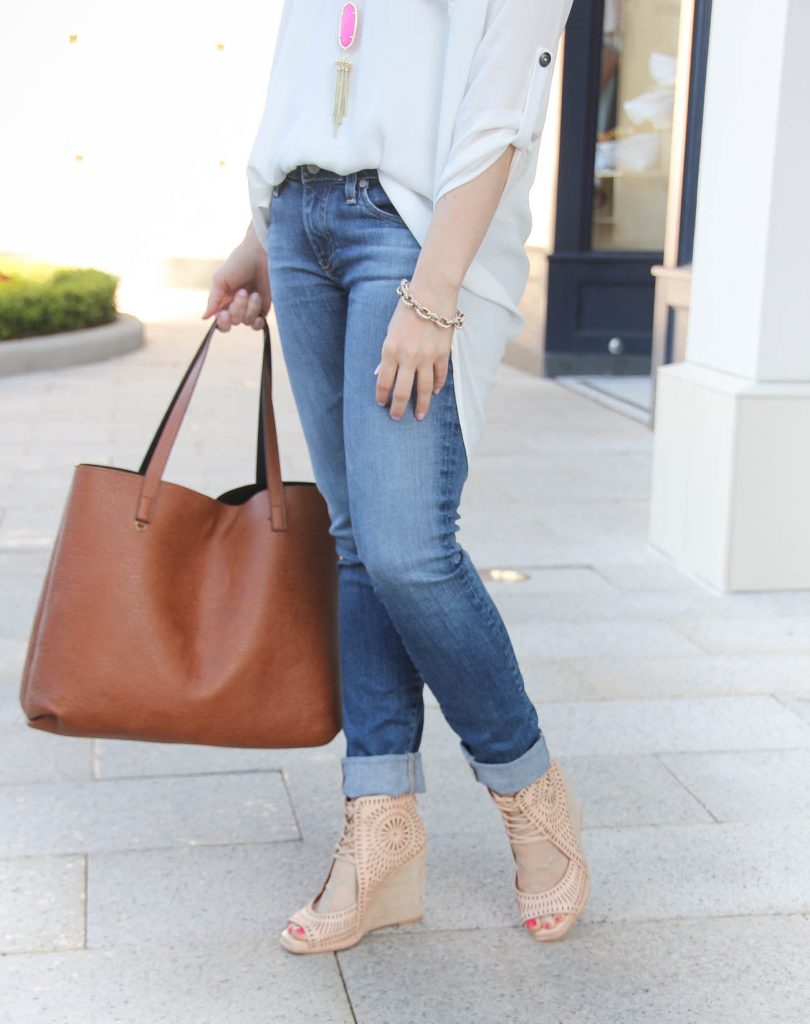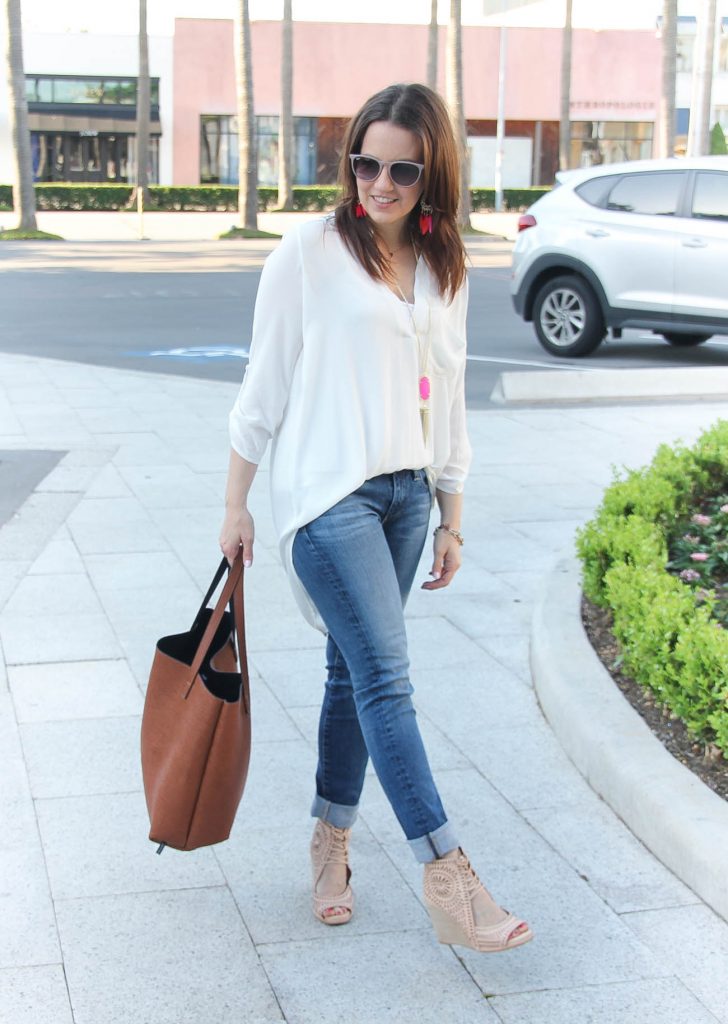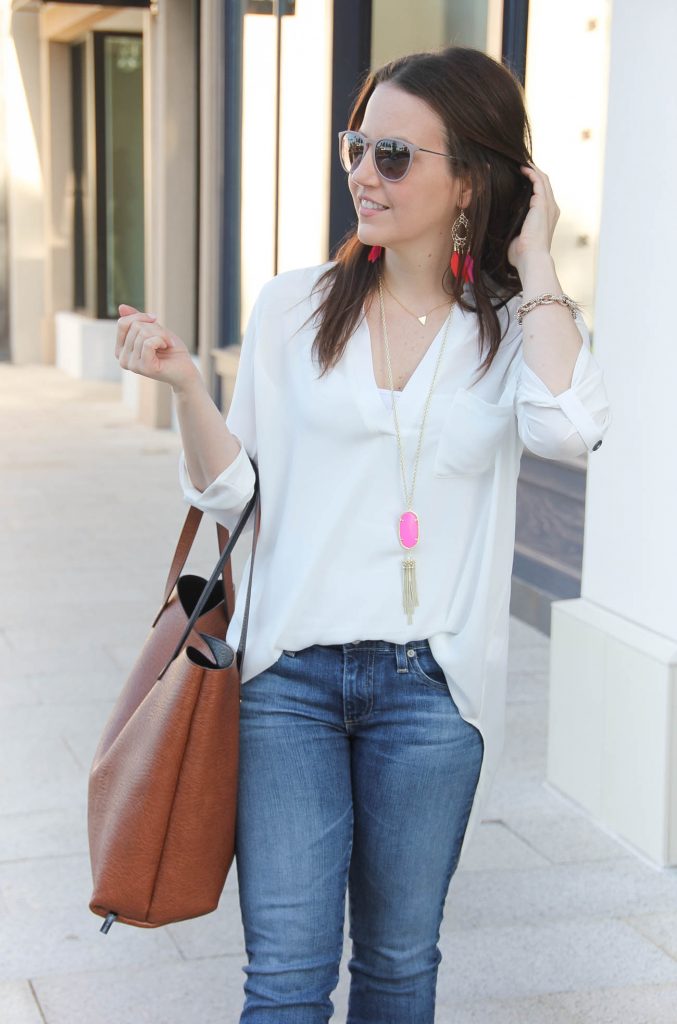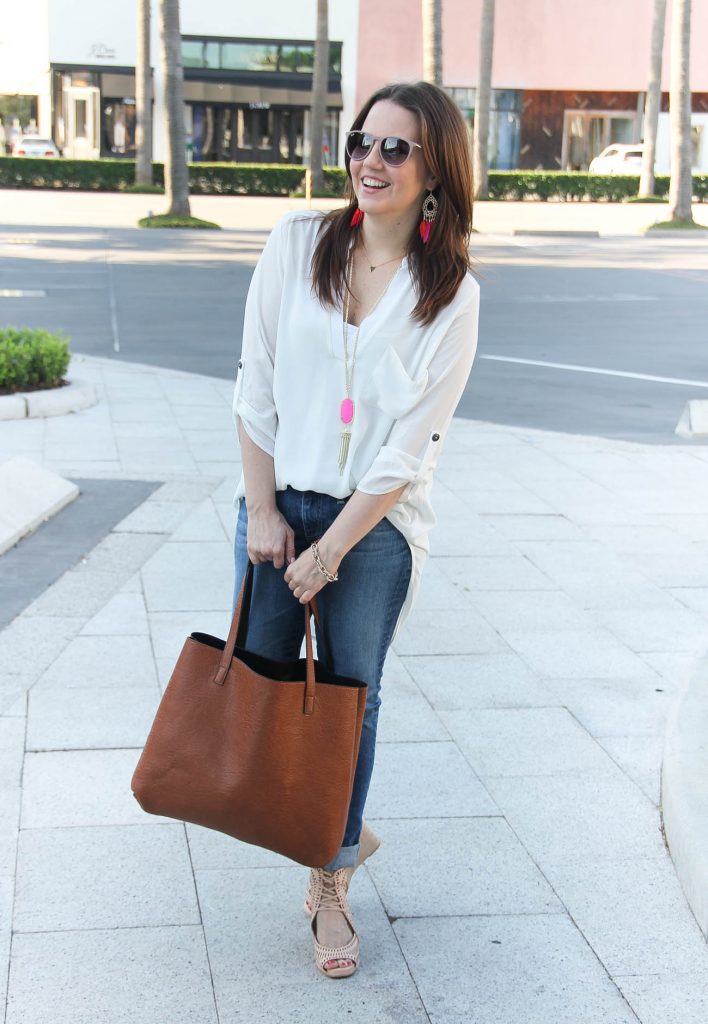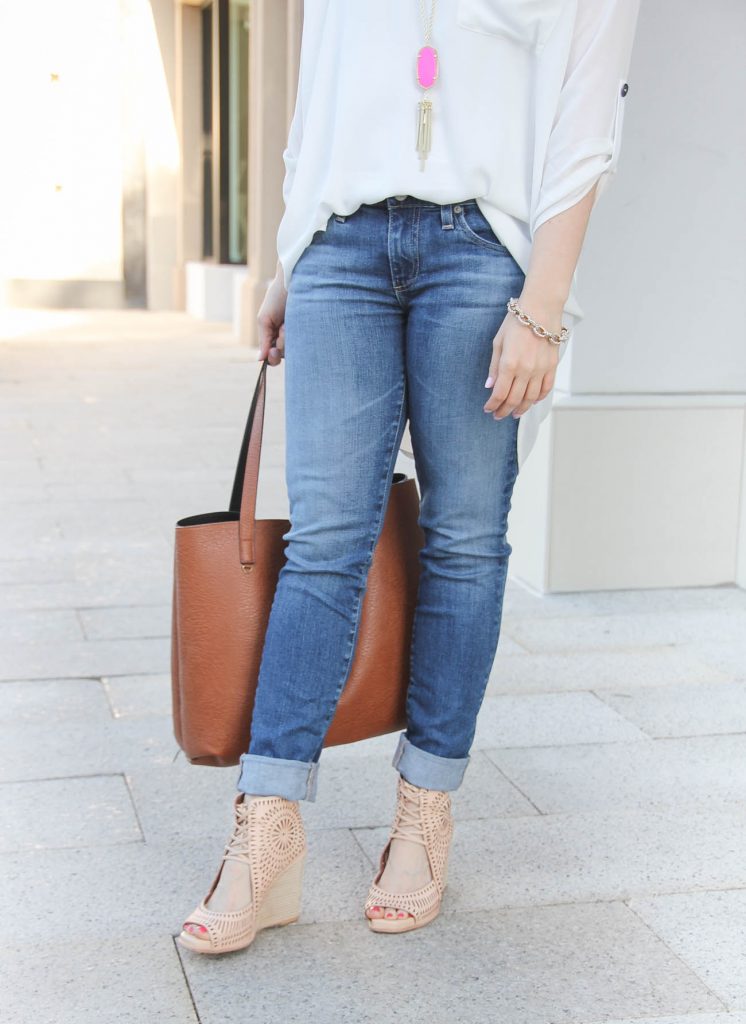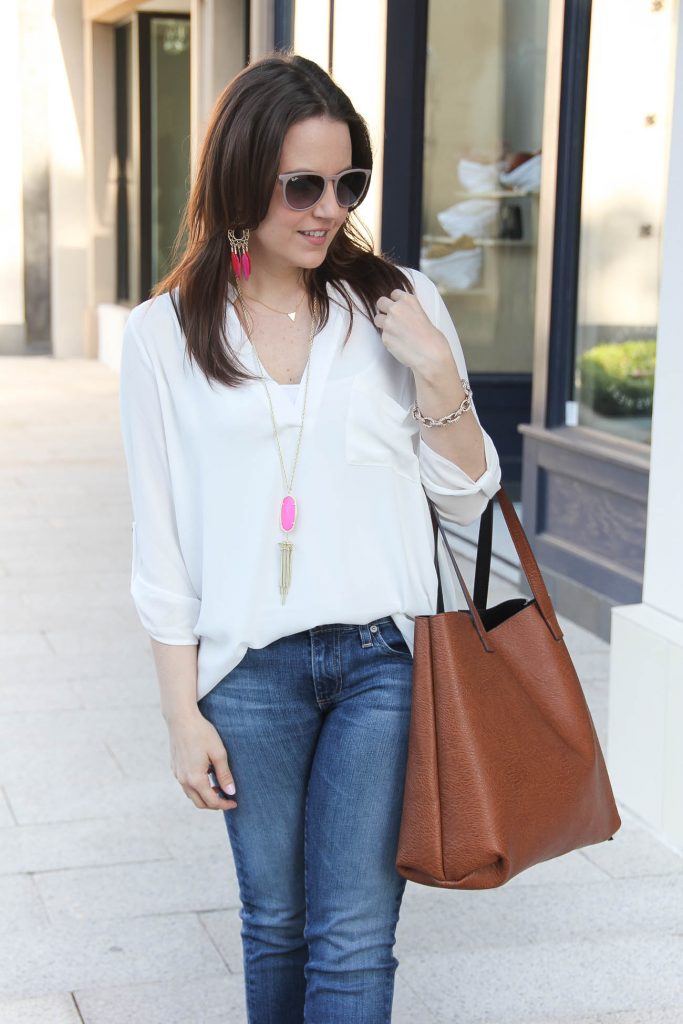 Hello from Galveston! We drove up last night and plan to hit up a couple hot spots this morning before all the weekenders arrive, and then relax on the beach all afternoon.  I am so ready for this mini-vacation.
I wanted to share a few of my spring and summer wardrobe staples today.  Wardrobe staples are the base of any great closet.  They are the pieces that can be mixed and matched into a multitude of outfits all season long.  A great pair of non-distressed jeans is key to any wardrobe really year round.  For spring and summer, I like the mid-blue shade for a lighter look.  I also keep a few pairs unaltered so I can create a cute cuffed look.  The cuff looks cute with wedges, sneakers, and flat sandals.
A great neutral wedge sandal is must have shoe for spring and summer.  I try to find one in a shade that will mix with both cool and warm color tones.  Versatility from the sandal design is also important.  I want a wedge that will work with dresses, jeans, and shorts.  I find a design that has either a slight or deep dip in the front best for this range.  The ones featured are a good example of a deep dip with the addition of laces around the ankle.
A basic white blouse is another wardrobe staple that is really great year round.  You can layer with it in the fall, and this season use it as a backdrop for all the fun and colorful statement jewelry available.  I also like white because it keeps you a bit cooler.
My brown and black tote bag is easily one of my best bag purchases.  A good sized tote bag is great for days when you need to carry all the things.  A reversible one is also perfect because you can pick the color that works best with your outfit for the day.
Summer time also often means vacation time and having these wardrobe staples can also help you pack lighter.  You can carry the same bag, re-wear the jeans and wedges, and even remix a white blouse into casual and dressy looks.  What are some of your spring and summer wardrobe staples?
Ya'll have a good weekend. I am going to go get my sun on!
SHOP THE LOOK

Love this post? You may also love: