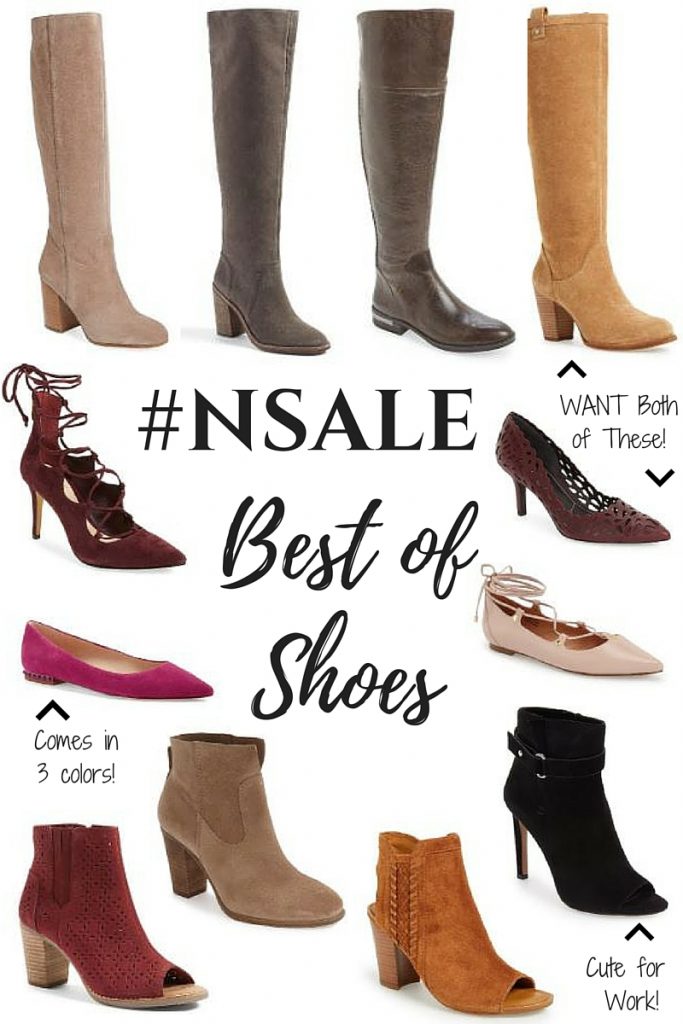 BOOTS: one  | two  | three  | four
HEELS:  one  | two  FLATS:  one  | two
BOOTIES:  one  | two  | three |  four
Happy Friday!! We made it! So exciting news, I bought a new computer this week!!  I decided on the Macbook Air.  I really wanted something lightweight and slim for easy travel. Plus, so many people have raved about their Macs.   I also wasn't a fan of the new look of Windows.  I have been so busy this week that I have only turned it on once.  I'm babysitting tonight for a friend, so after the little munchkin goes to sleep I plan on starting to switch all my files and such over to my new computer and learn how all it works.
But enough about that, let's talk Nordstrom Anniversary Sale Shoes!  So when I started putting this post together everything was in stock in multiple sizes.  This sale has been crazy this year, so I apologize if something is now gone.
I originally planned on buying  a light beige/tan pair of suede riding boots this year, but I splurged on a purse instead.  I checked these out in store and loved them.  The boot shaft height was a little tall for what I prefer, but I usually don't find many in my 13-14 inch preferred range.  This pair is also really cute, but just a little higher priced.  I also included a couple over the knee boots, because you can never go wrong with a pair of those!
I'm in love with both of these maroon heels.  I saw both in store and the color was just so gorgeous!  I'm leaning towards the second pair.  The details on them are unique and different.  They have a lower heel which is great if you don't like a high heel or to wear after leg day at the gym. 😉  They come in 3 colors – black, nude, and maroon.   I can't decide what color I want more.
I shared two flats in the sale.  How pretty is this shade of pink?  I just think a cute pair of dark pink flats would be fun to own.  These also come in two other colors.  These lace-ups are similar to my pair.  I love mine and know I'm going to wear them tons in the fall.  These also come in several color options.
BOOTIES!!  Ya'll know I love booties!!  These are quick sellers every year, so many are very slim sizing left.  I'm loving the peep toe this year, so 3 of my 4 favorites are this style.  A taupe bootie is a fall and winter staple.  They always sell out quick, and buy fall will be hard to find.  If you want a pair, I highly recommend buying one during this sale or during August.  I love the burgundy booties, just something fun and different.  The dark tan has the prettiest side detail.  These were number 2 on my list to buy, but I was concerned that the color might not be as versatile as the pair I bought.   If you want  a cute work bootie, I love this last one.  It also comes in a couple color options.  It would be cute paired with midi skirts in the fall.
Only 1 week left to shop the sale before prices go back up August 8th.  I have some cute outfits featuring some of what I bought coming for you next week, so be sure to check back!  Until then, have a great weekend and thanks for stopping by!
SHOP THE SHOES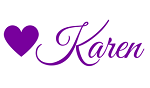 Love this post? You may also love: