Monthly Archives:
February 2017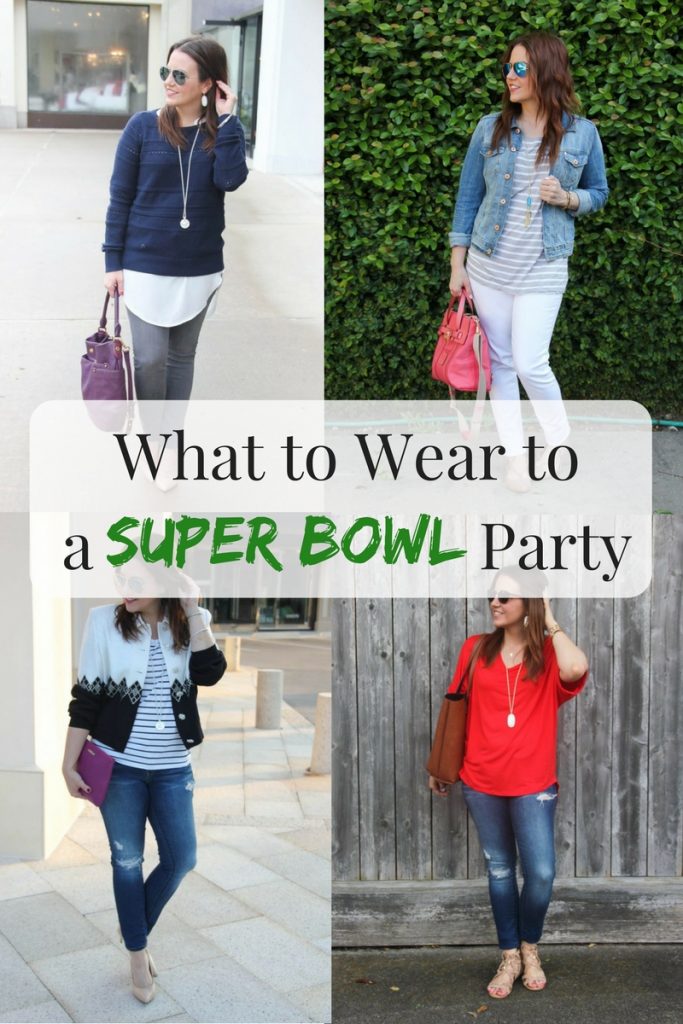 As many of you know, I live in Houston and the big Super Bowl game this year is in Houston.  It's been fun watching the city prepare for the big game.  The teams have been here all week, athletes and celebrities are starting to trickle in, and the parties are in full force.  This gal here plans to spend the weekend at home in a t-shirt and jeans (probably leggings). Ha!  Well I do plan to go to a few workout classes and the grocery store, but like that's it.
I am not a fan of crowds, traffic, or not being able to find parking, so I decided long ago that I would be sitting this one out.  I do wish I would have gone downtown last weekend for the NFL Experience event before the crowds came in.  I've heard it was really cool and fun.  Despite my desire to stay home, I am a big football fan and LOVE that this big game is in my hometown.  Houston is an amazing city, and it's great to see that showcased to the whole world!!  Who knows maybe some big celeb will be on the bike next to me at spin class. 😉
Normally we either attend or host a big Super Bowl Party, so in case you are heading to one scroll down for a few outfit ideas.  I divided them up by team.  My Atlanta Falcons fans pull out the bright red, and my New England Patriots fans look for dark blue and navy.  For those of you heading to a party because there is queso and Lady Gaga at halftime, I put together a few neutral outfits for you too.
A few tips for putting your Super Bowl Party Outfit together –
1) Pick something you can stand and sit in for long hours, you may even end up sitting on the floor.  Keep that in mind.
2)  Some of the outfits below have heels, but I would opt for flats, boots, or booties for the same reason listed above.
3)  You can still wear your hometown team's jersey!  It's the last NFL game until August, pull out that jersey and wear it!!
4) If you don't care which team wins, stay away from the team colors.  You will be deemed a fan of that time by color association.
5)  Prepare to eat!  Half the fun of the party is all the food, so make sure your outfit can accommodate a little over indulgence!
Now enjoy the outfit inspiration below, and ya'll have a fun and safe Super Bowl Weekend!!
I'M HERE FOR THE ATLANTA FALCONS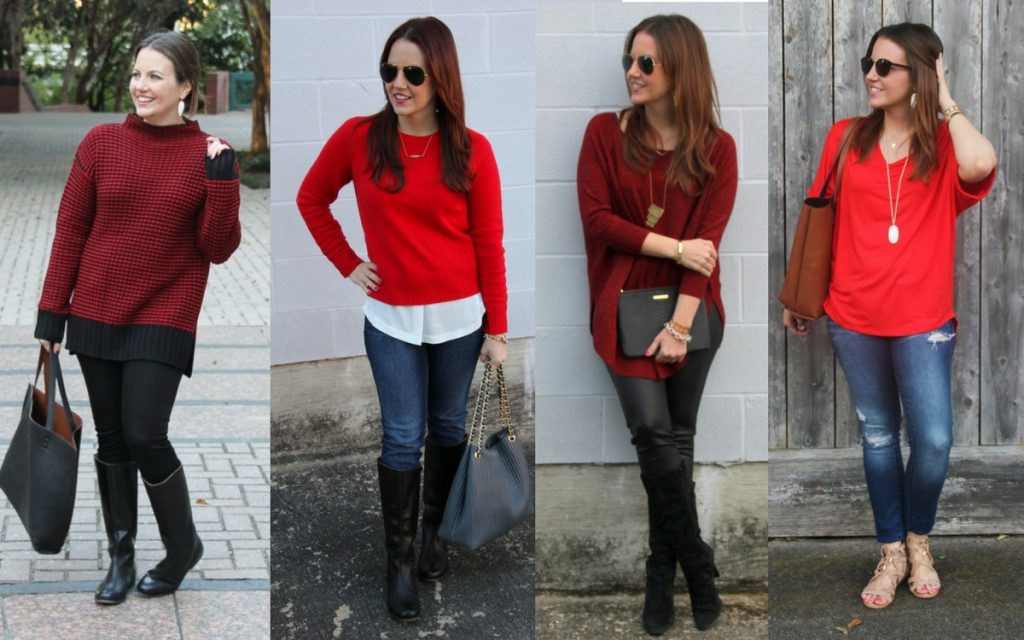 Outfit 1  |  Outfit 2  |  Outfit 3  |  Outfit 4
SHOP FOR RED
I'M HERE FOR THE NEW ENGLAND PATRIOTS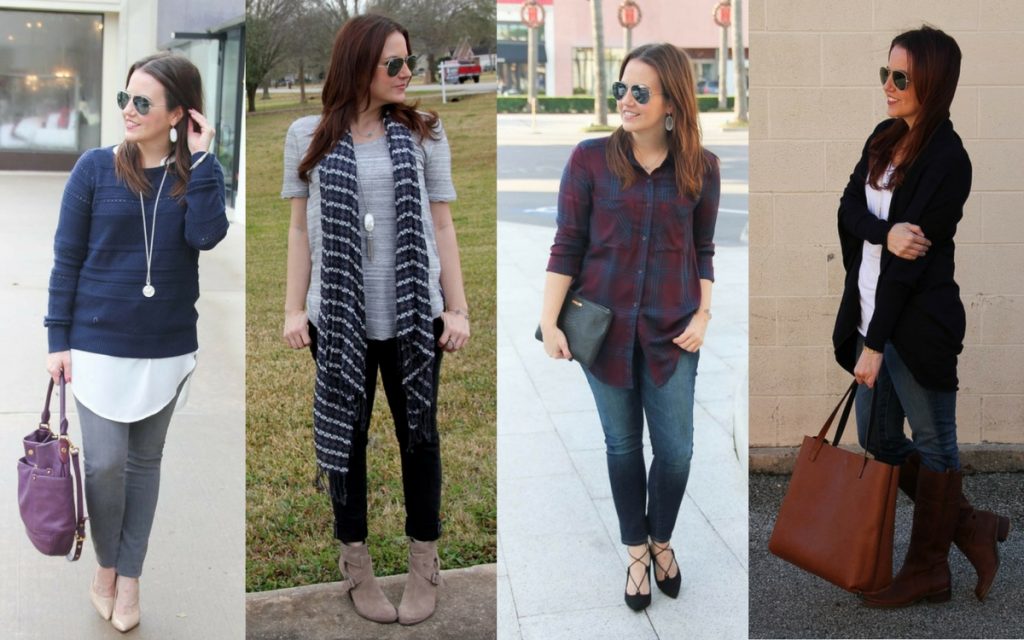 Outfit 1  |  Outfit 2  |  Outfit 3  |  Outfit 4
SHOP FOR BLUE
I'M JUST HERE FOR LADY GAGA & QUESO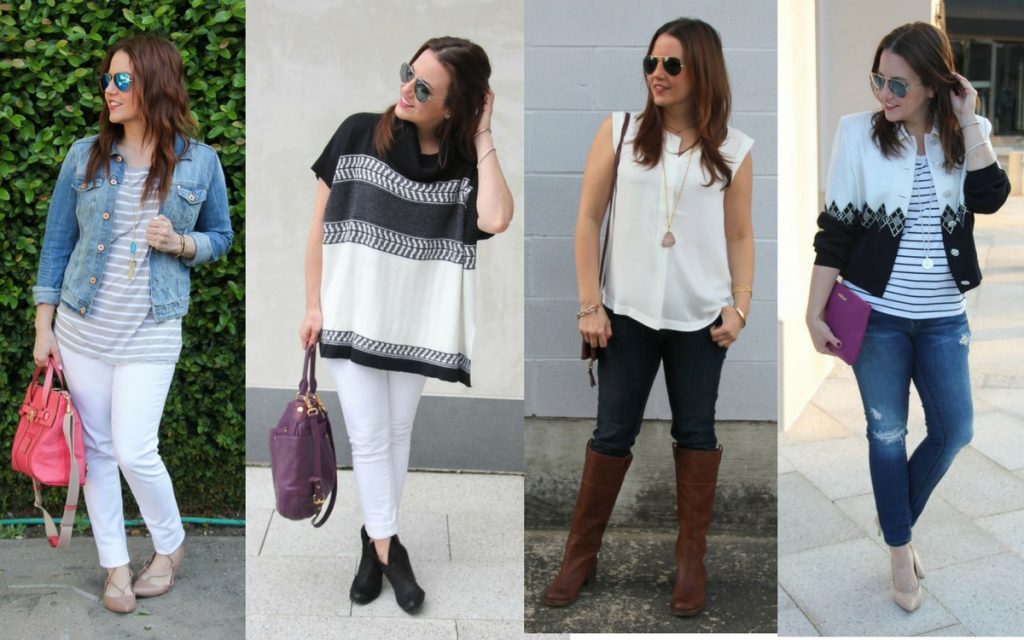 Outfit 1  |  Outfit 2  |  Outfit 3  |  Outfit 4
SHOP NEUTRALS
PS.  I'll be cheering for the Atlanta Falcons!  Leave me a comment and let me know who you are rooting for or if you are just there for queso. 😉