Monthly Archives:
October 2021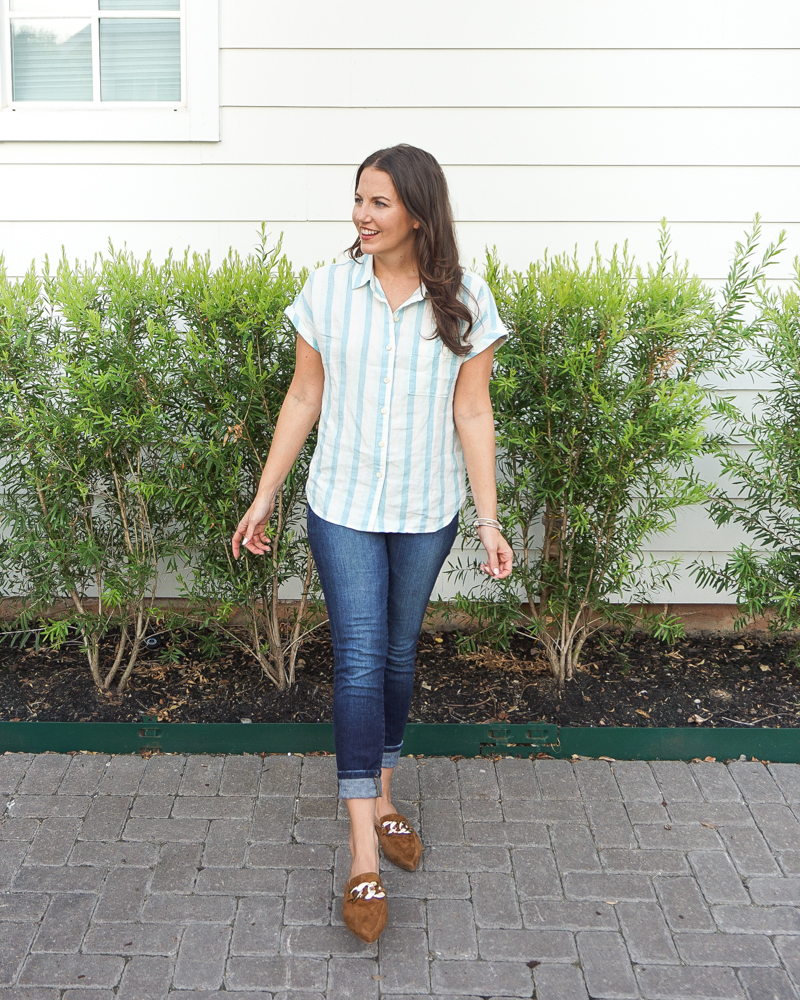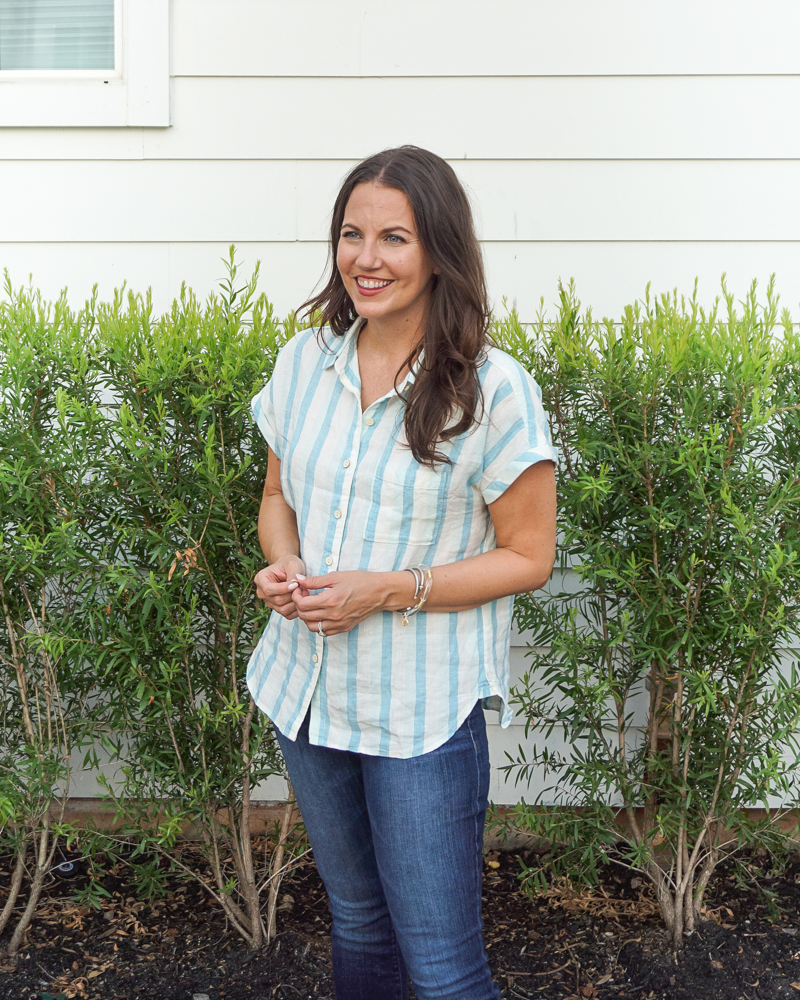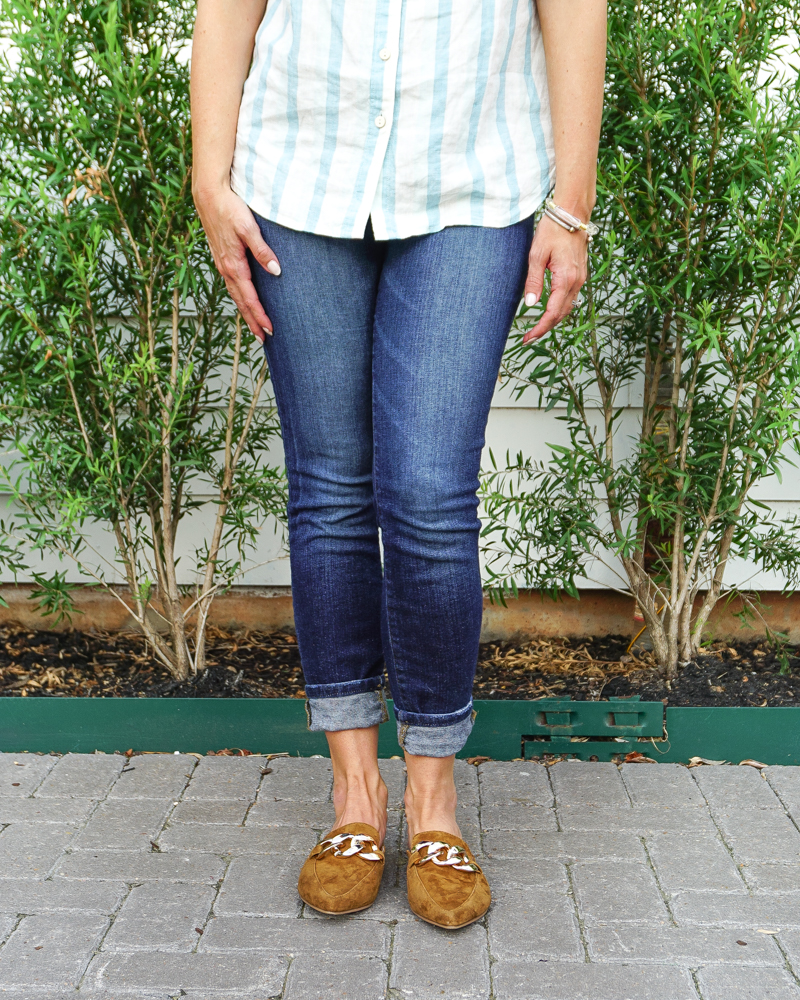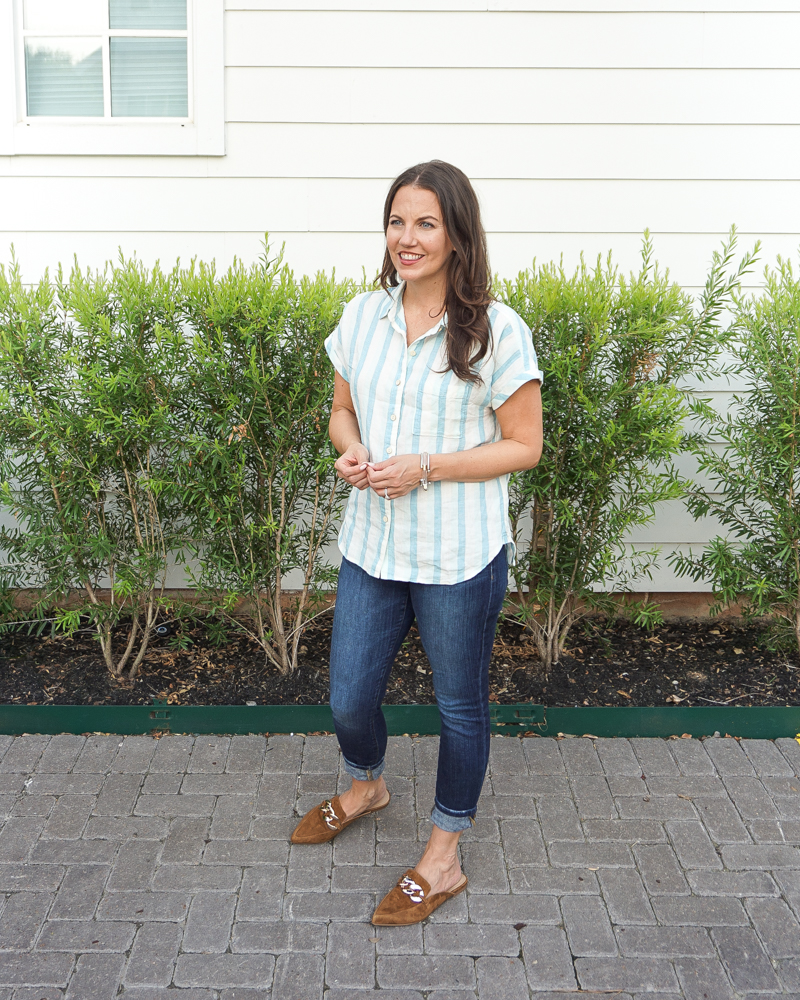 Happy Friday and Happy almost Weekend!  If you need some casual Friday outfit inspiration, I have you covered today.  This easy breezy look will also work for your weekend.  I feel like this short sleeve button down style is such a classic look and can help make your casual style look a bit more polished.  The blue and white stripe color will also work in the Spring making this a great multi-season top.
For fall, I tossed on my go to pair of dark blue skinny jeans.  Seriously this are so good! I've had these for a few years, so they faded a bit.  I love the hint of stretch so they are really comfy.  They also hold their shape and don't get baggy even with repeated wears.
My brown suede slides were one of my NSale purchases this year.  I started with a white pair in 2020.  I loved and wore them so much that I knew I was going to buy this brown pair as soon as I saw them in the preview.  Slides are a great shoe to quickly throw on and toss off if you like being barefoot at your desk like me.  The loafer style and gold buckle elevate the look and give it a super chic vibe.  The front part is a good length so these are pretty easy to walk in.  Be careful about slides with too short of a front part covering your foot.  I find them harder to walk in because sometimes they don't stay on the foot well.
I hope you all have a fabulous weekend! We have a few small but fun gatherings with friends and family that I'm really looking forward to!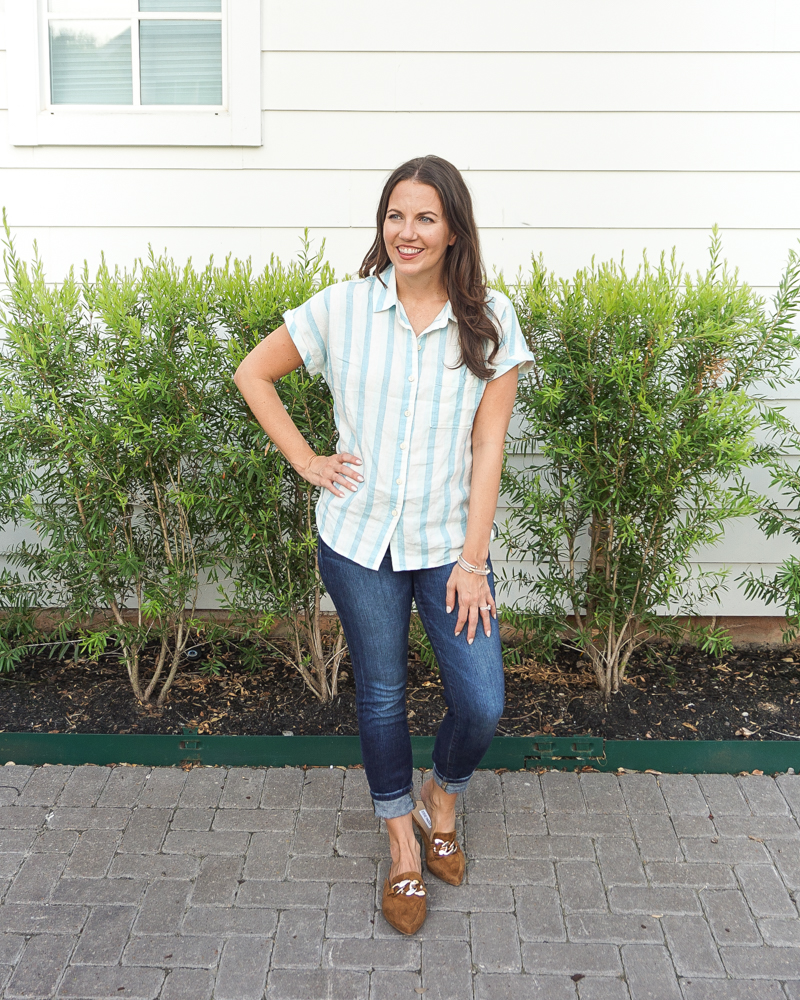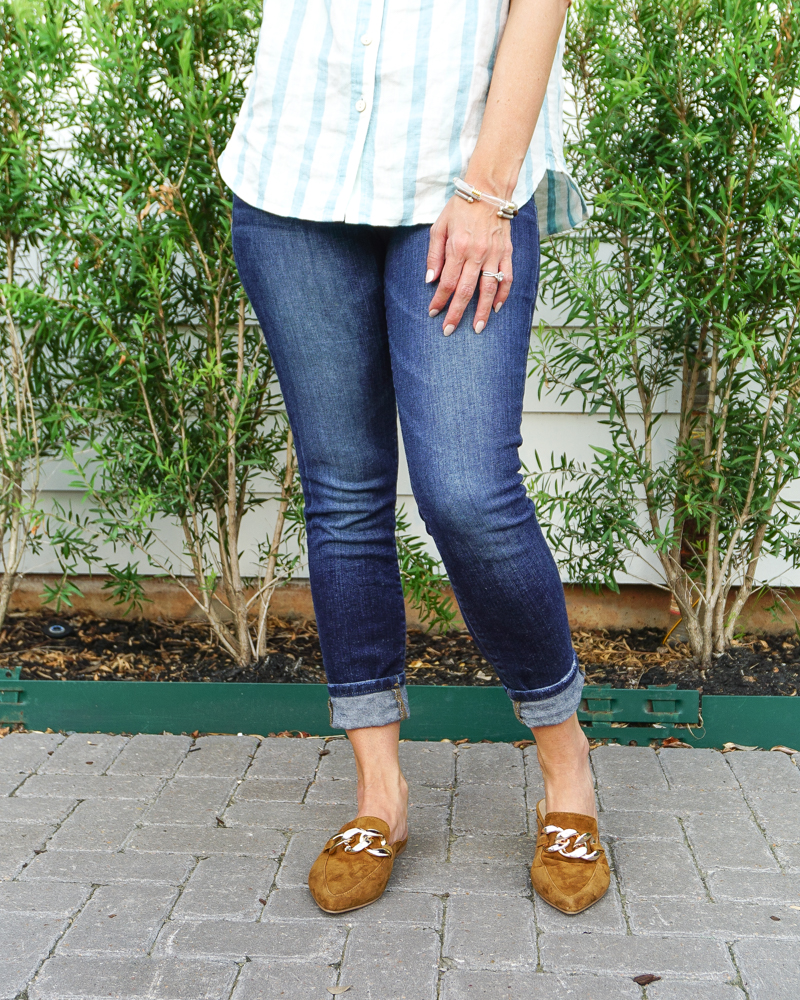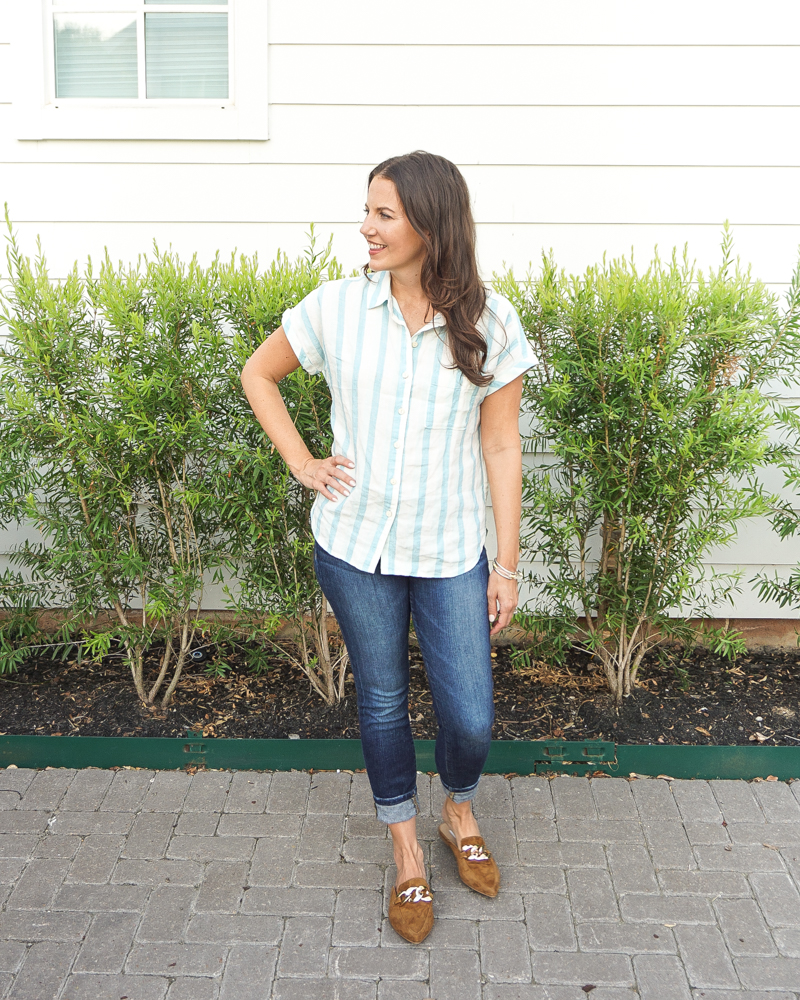 SHOP THE LOOK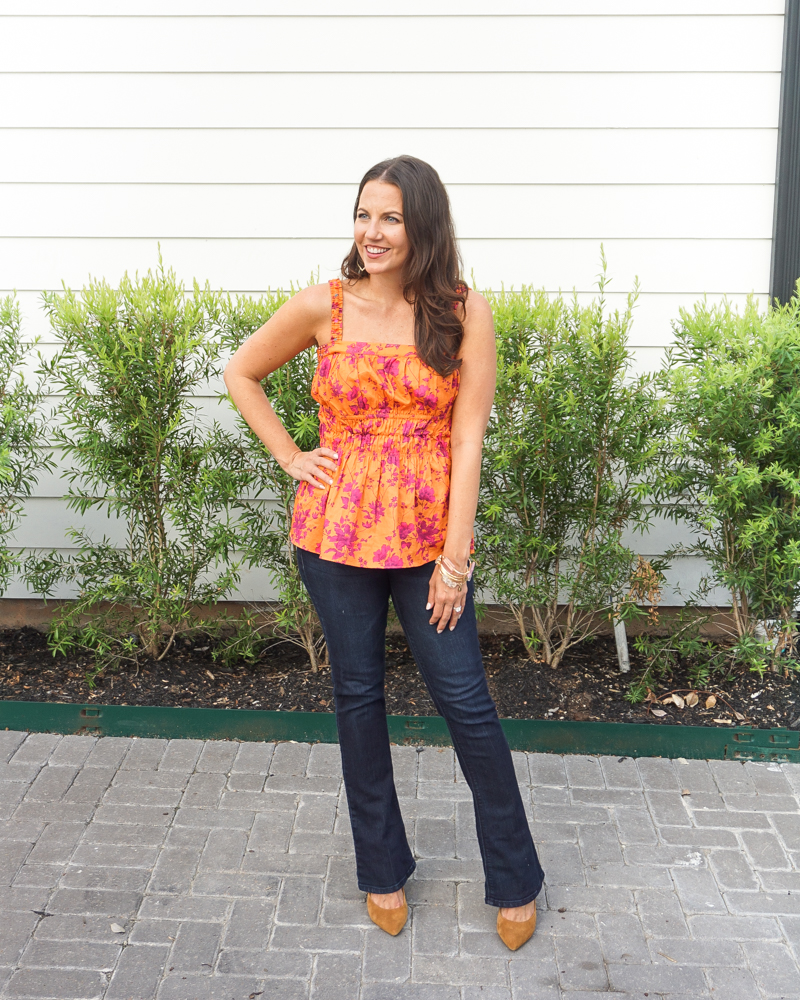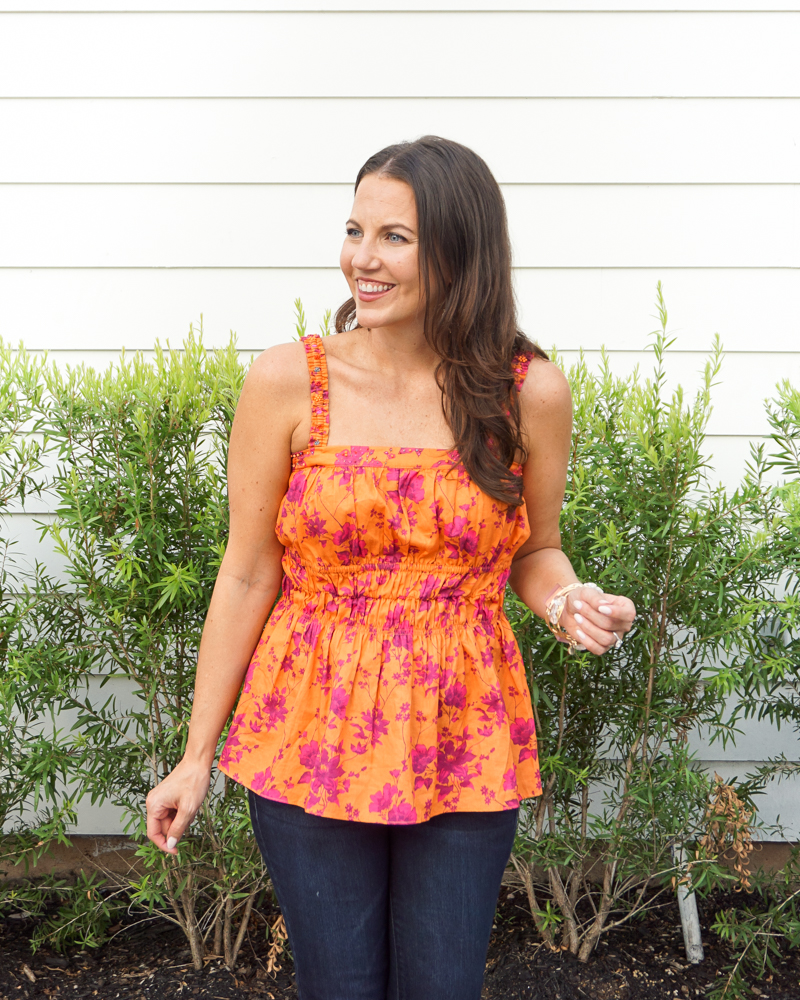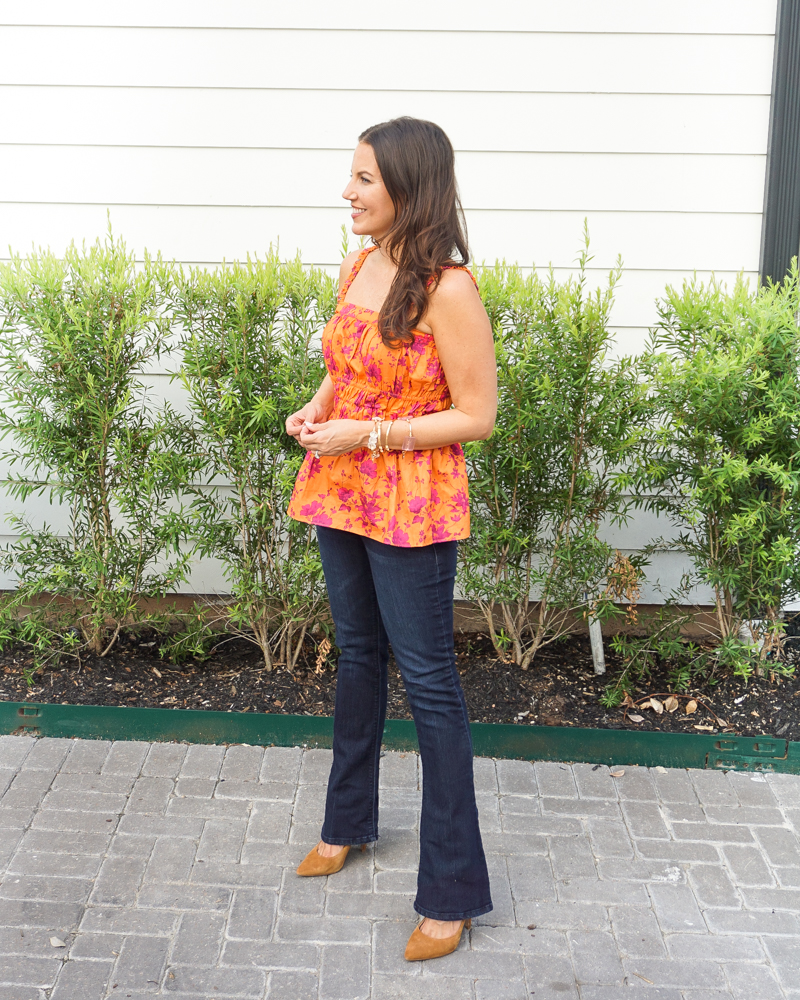 Oh Hello October!  I guess it's time to start easing into more fall outfit ideas!  I'm all about trying to find ways to mix and match my wardrobe items across seasons. This fun summer babydoll tank top was an easy one to transition into fall.  The colors are a fun summer bold, but lean to the slightly darker side making them pair perfectly with a pair of dark blue flared jeans and brown suede heels for a fall outfit.  If your fall is on the warmer side like mine, this outfit would be perfect for a date night or brunch on a patio.
My flared jeans get so much use in the fall! I love how they create a dressier look and look great paired with heels.  I tried to grab another pair during the NSale, but they sold out fast.  Luckily, the price is in the affordable range, so I'll probably still be adding a new pair soon.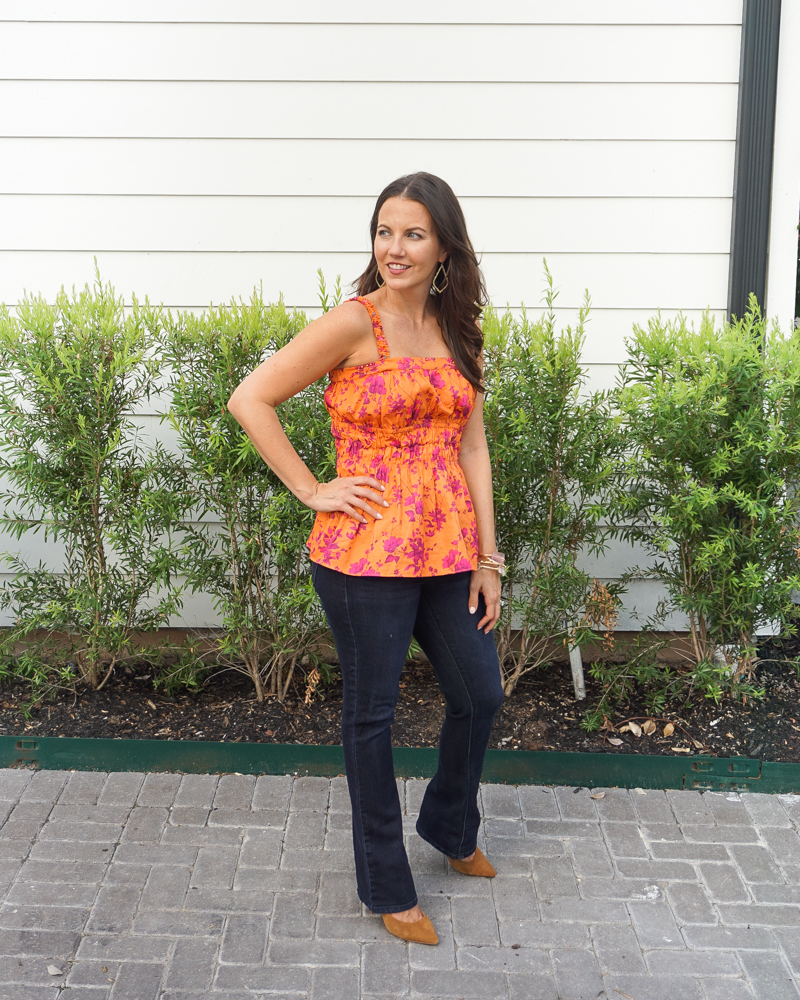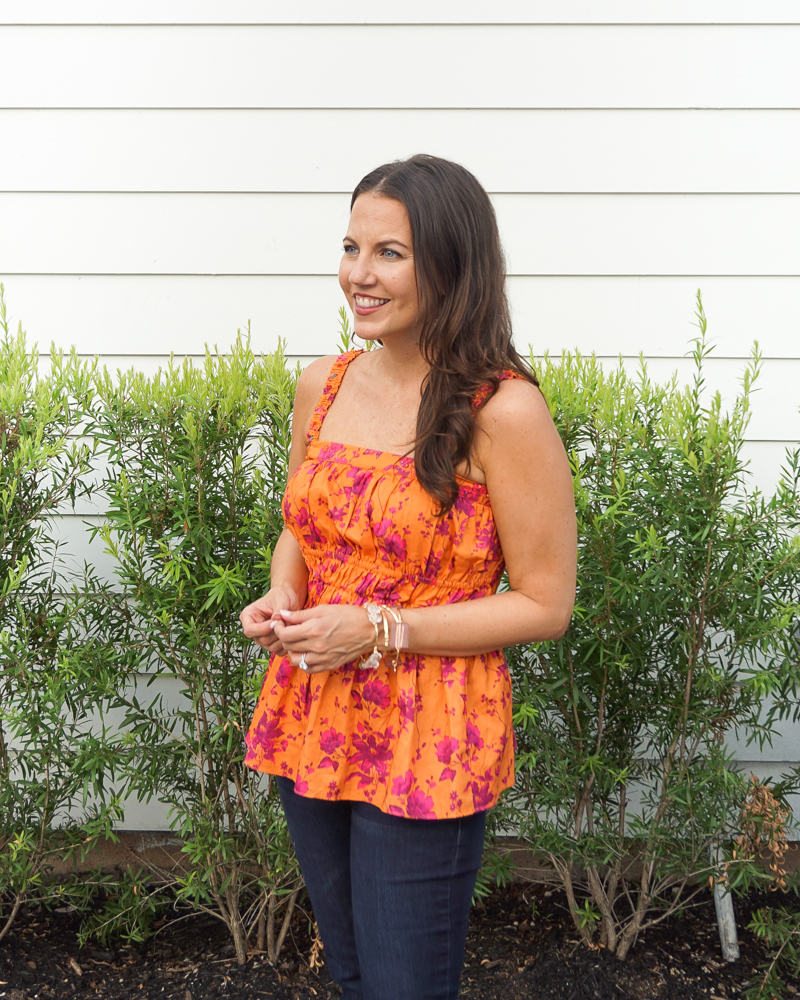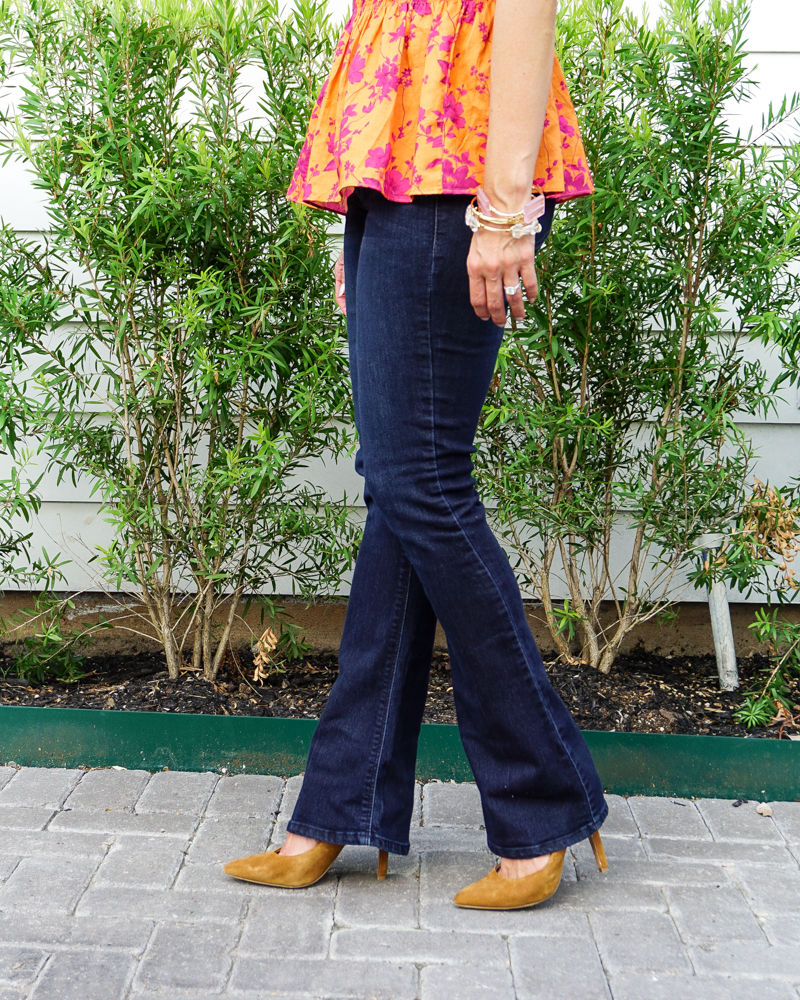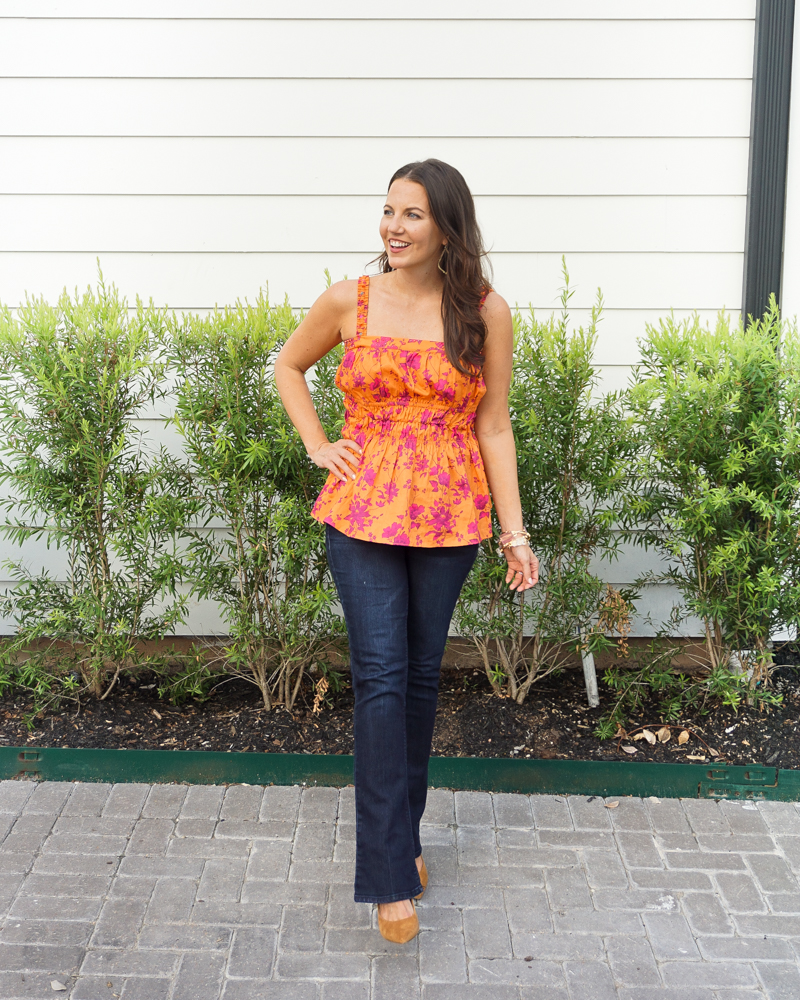 SHOP THE LOOK