Monthly Archives:
November 2021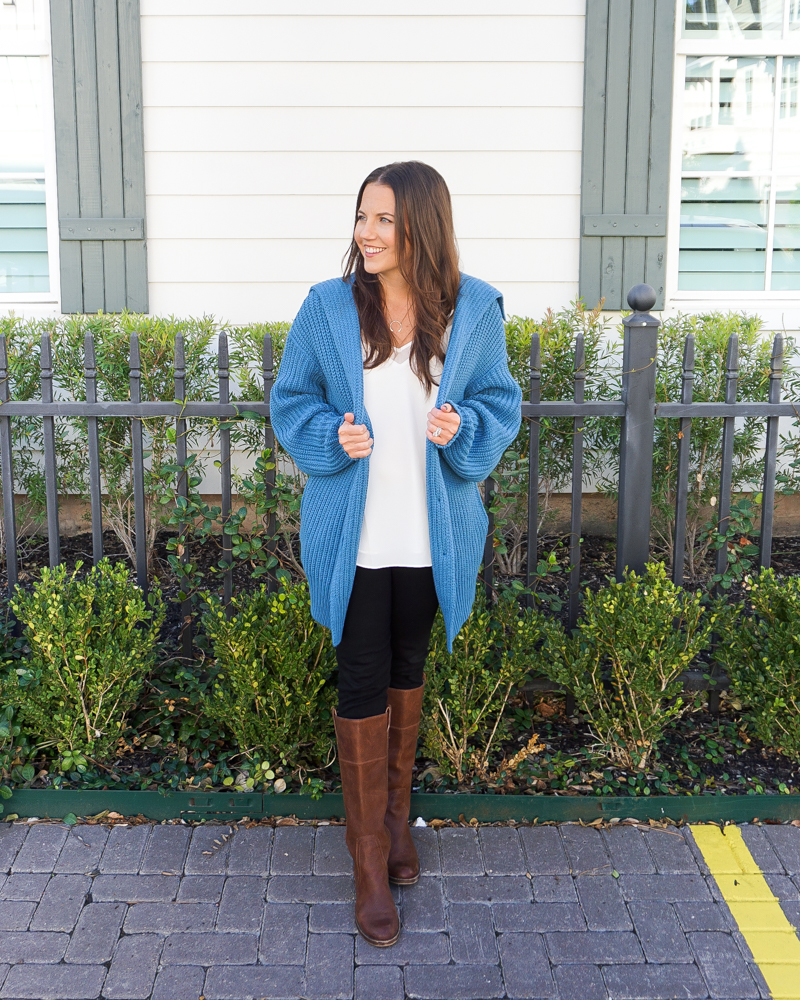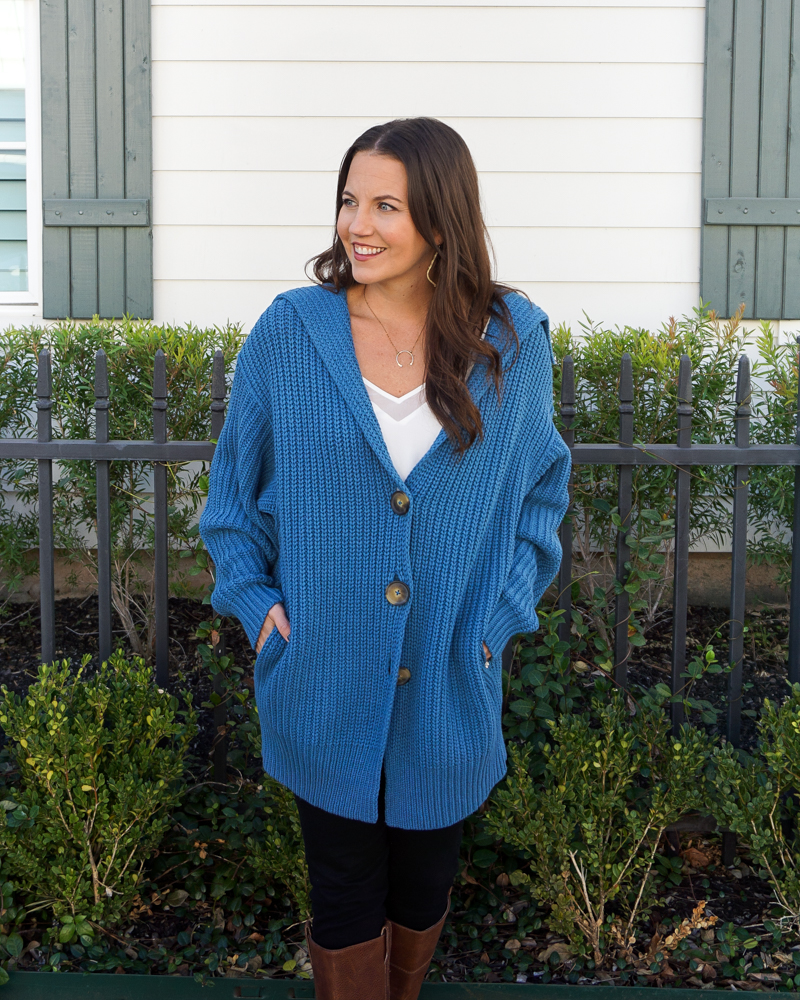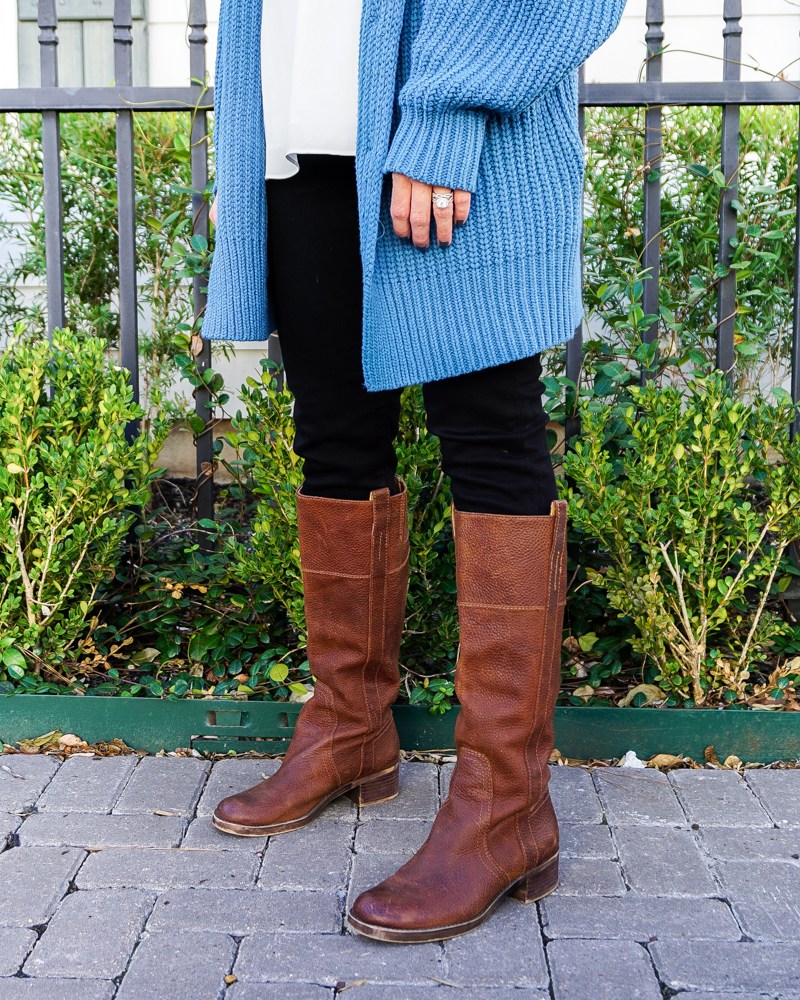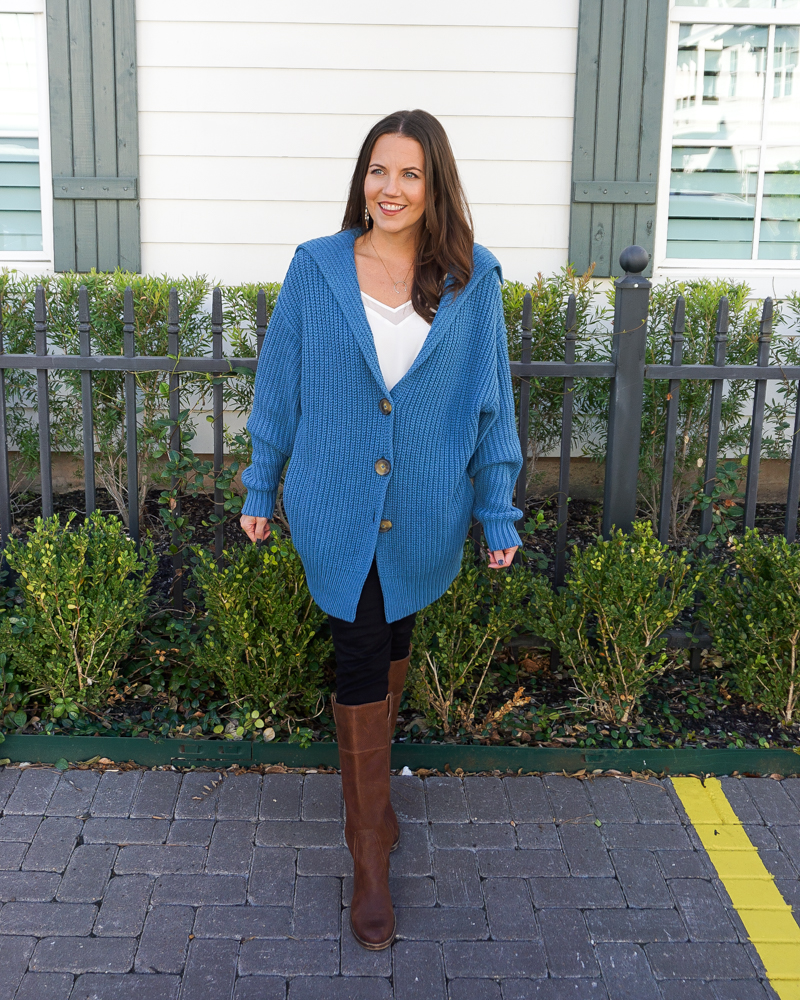 Happy Friday!!  We are enjoying a few cooler days here, so I'm pretty excited to pull out some of my new sweaters and cardigans.  We've been in the 80s for most of the week which is really not working for all of my fun new fall things.
This layered fall outfit is such a classic outfit combo for both fall and winter.  What I love about is – one how simple it is and two how you can start with the same base layer and just change out your cardigan for a multitude of outfits to wear all season.
For a comfy cozy combo, I went with this oversized blue cardigan.  This blue shade was in instant attraction.  I thought it was such a pretty shade of blue.  Even though it's a brighter blue, I feel like it's slightly subdued and perfect for fall and winter.  The drop shoulder and statement collar gives it just a little bit of wow factor to make it stand out from the other long cardigans out there.  It's designed to be oversized, so I would stay either true to your normal size or go down one.  I'm wearing an XS.
As for my other layer – this cami is becoming a staple in my closet!  It's perfect for layering, but also great in the spring and summer months to wear alone.  It also comes in black.  Both colors are great staples for layered looks.  The straps are adjustable which I love!  I'm wearing a size small.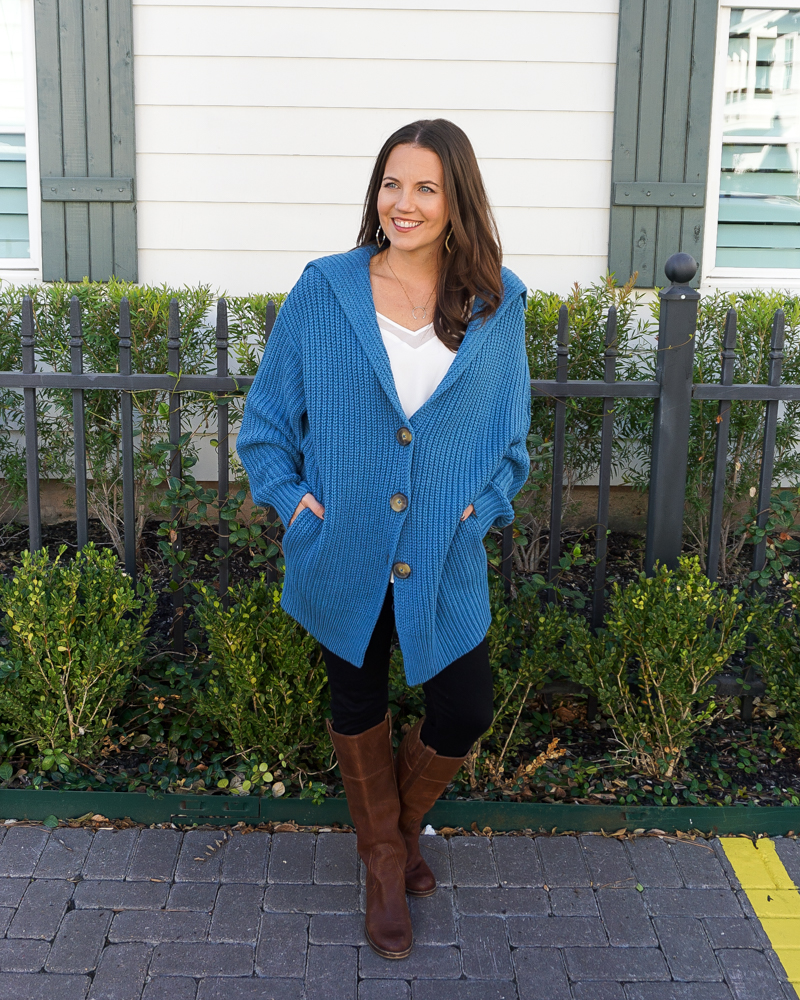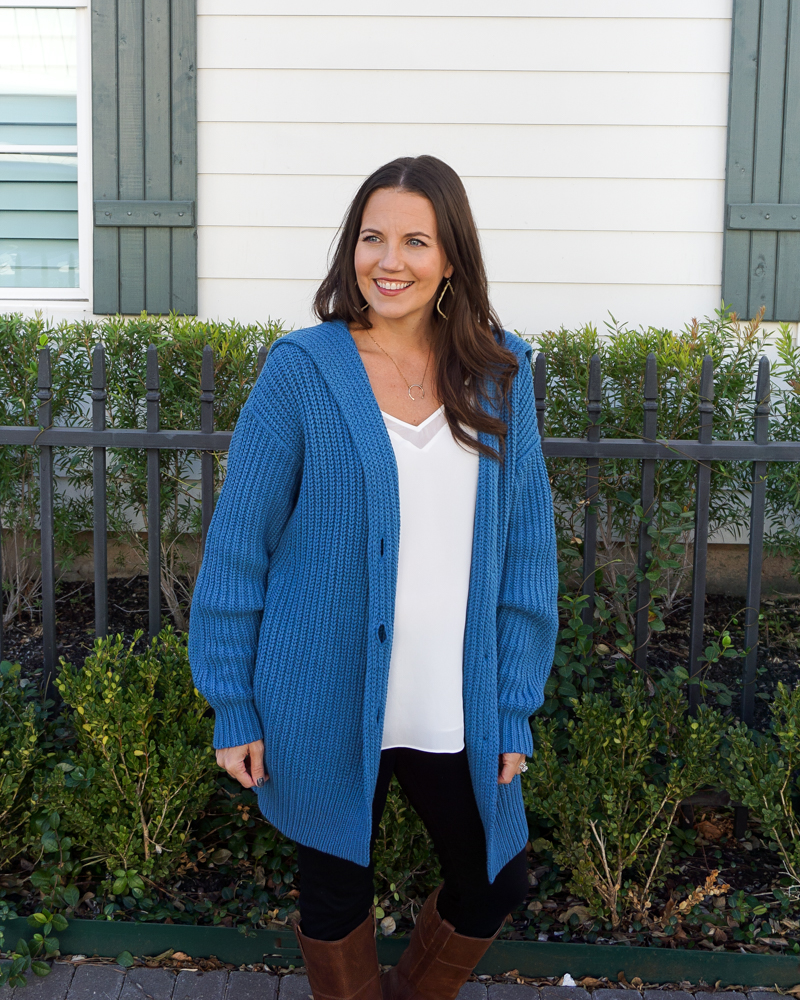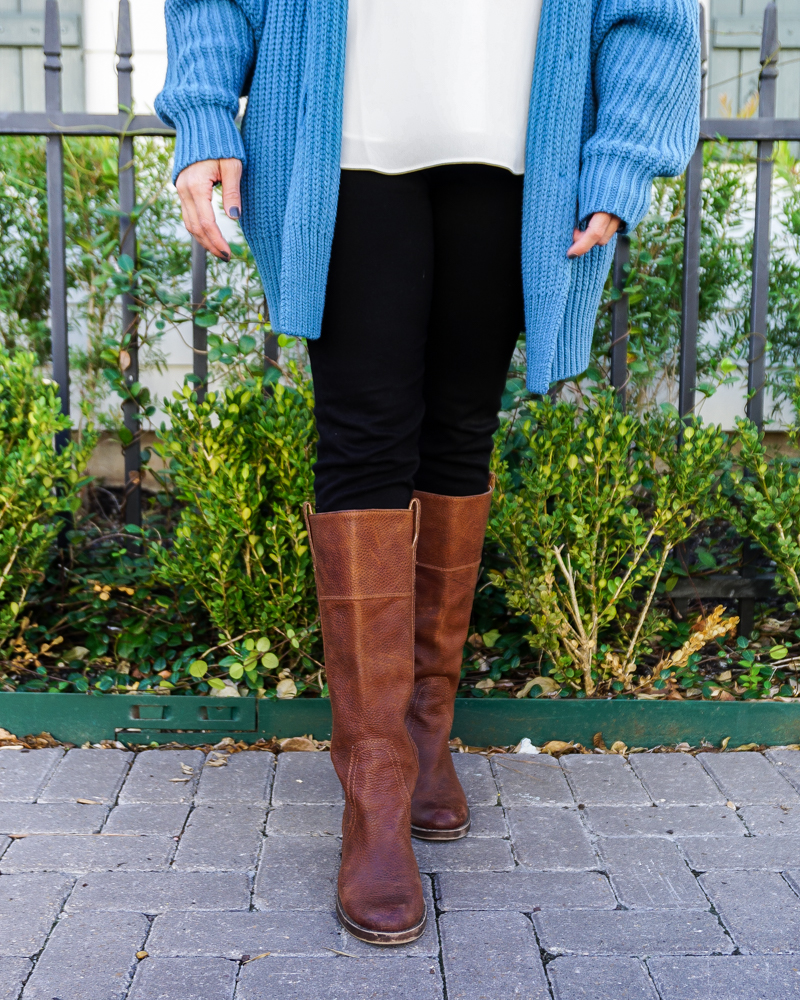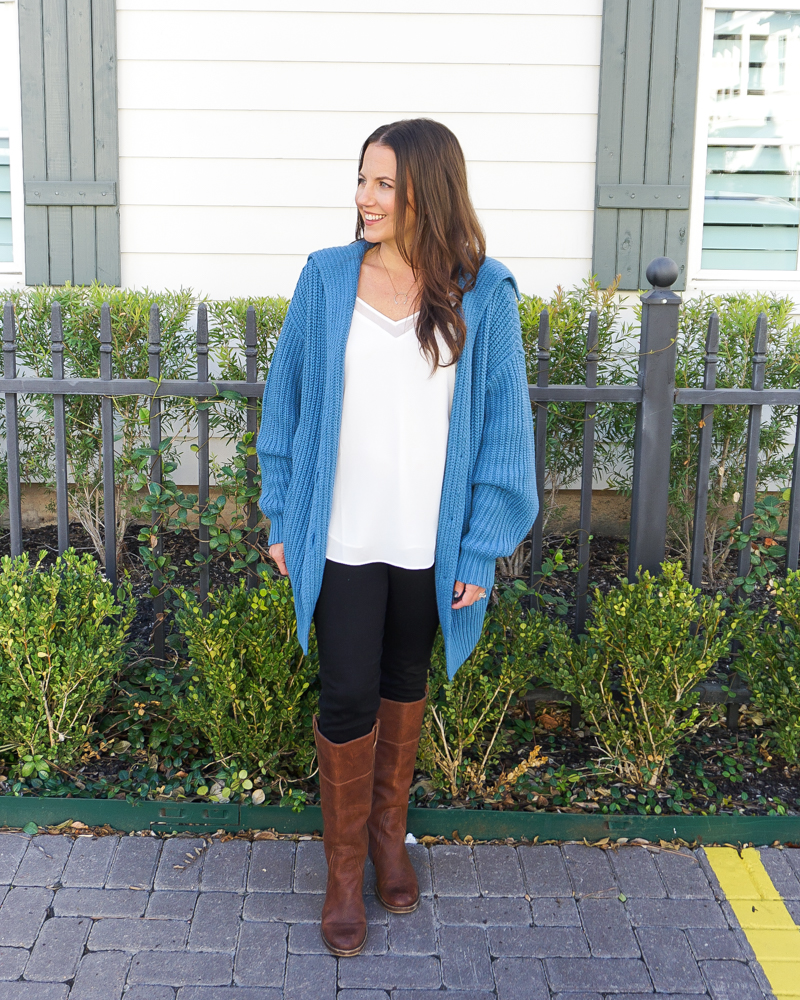 SHOP THE LOOK