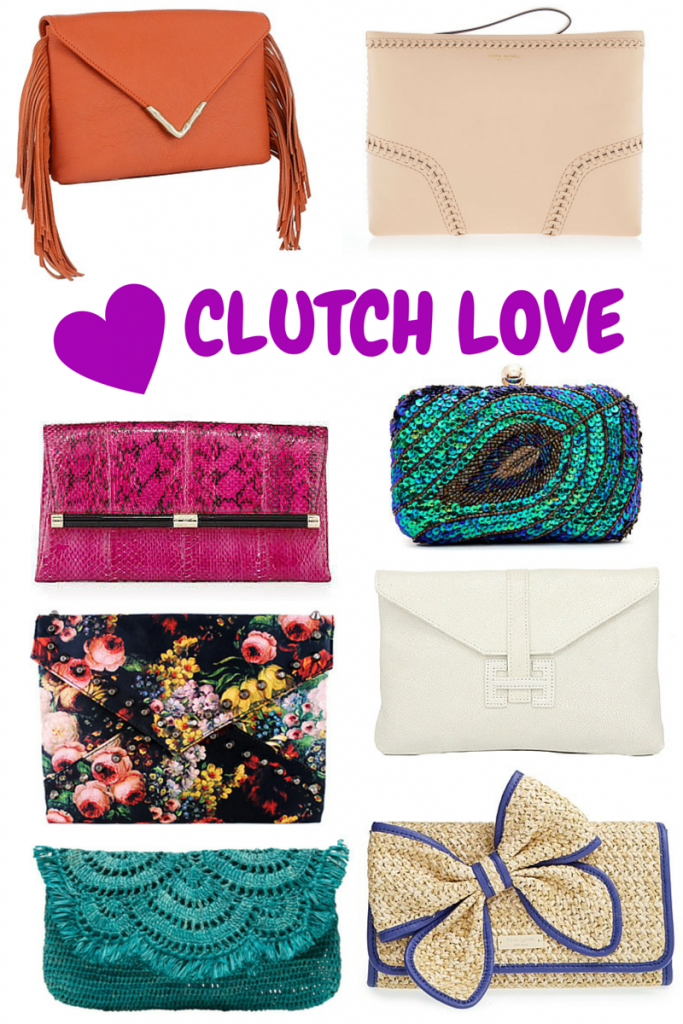 | DETAILS |
ELAINE TURNER Bo Fringe Clutch | HENRI BENDEL Carlyle Oversized Wristlet | DVF Snake Envelope Clutch | SHEINSIDE Sequined Beaded Clutch | SHEINSIDE Black Rivet Floral Clutch | ELAINE TURNER Arabella Clutch | MAR Y SOL Giselle Fringe Clutch | KATE SPADE Viv Straw Clutch
I admit it, I have a huge obsession with clutch purses!  I love them no matter the size or color.  Purses are definitely an area I tend to be more willing to splurge on, because I think you can carry the same bag over and over to get your money's worth.  I take really good care of mine, keeping them in the duster bags when not in use to preserve their appearance and life.  Clutch designs are just so much fun, and they can be the statement piece of your outfit or a subtle compliment piece.  I wear a lot of solid colors, so I love bringing in a fun clutch to my outfit.  One of my go to clutch brands is Elaine Turner, so I had to include a couple from her current Spring line.  I love the Fringe Bo (it also comes in a fun yellow!).  I played around with it in her store recently, and it was so fun to watch the fringe move as I would walk.  I also love this white clutch of hers!  It has such a classic sophisticated look to it!  I think this may be my next Elaine Turner purchase.   The Henri Bendel bag is an over-sized clutch, and in person is way more gorgeous than the picture.  Plus, the leather is sooo soft!!  I think everyone needs at least one nude colored clutch, because they can go with just about any outfit.  I couldn't decide which of these Sheinside clutches I liked more, so I included both of them.  I love the floral on black pattern of the first one, and the second one has sequins in a peacock feather design, enough said!!  Also these two are definitely more budget friendly than the others on my list.   I love this fun Mar y Sol clutch which would be perfect for a cruise or beach getaway.  Or if you live in a coastal state, like say Texas. 🙂  This Kate Spade clutch was a last minute add, I saw it and had to share!  How fun is the big bow!  I think this is definitely the perfect summer purse!  Pair it with a solid color sundress and let it steal the show!
I have partnered with some fellow bloggers for a fabulous giveaway that starts today and runs through May 27th!!  The prize is this awesome Canon Rebel camera kit with 2 Lenses AND a Kate Spade purse and necklace.  Check out the Rafflecopter below the prize picture to enter!  Good Luck!!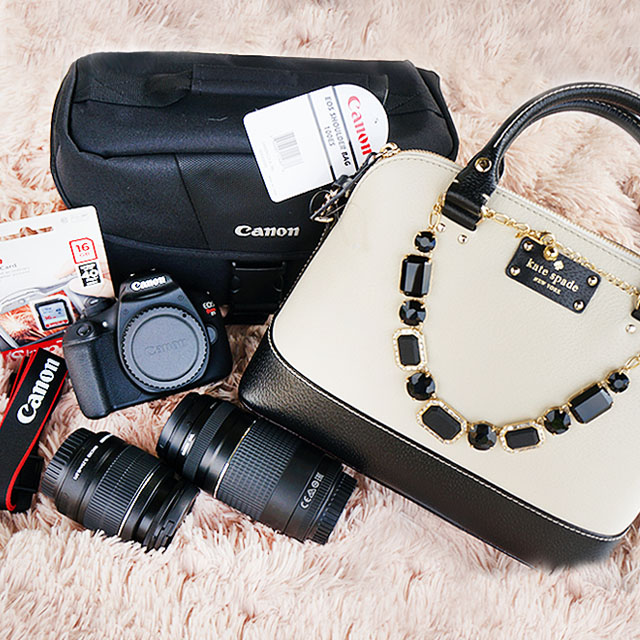 Follow Lady in Violet INSTAGRAM | TWITTER | FACEBOOK | BLOGLOVIN | EMAIL SUBSCRIPTION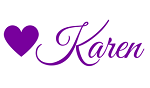 Love this post? You may also love: