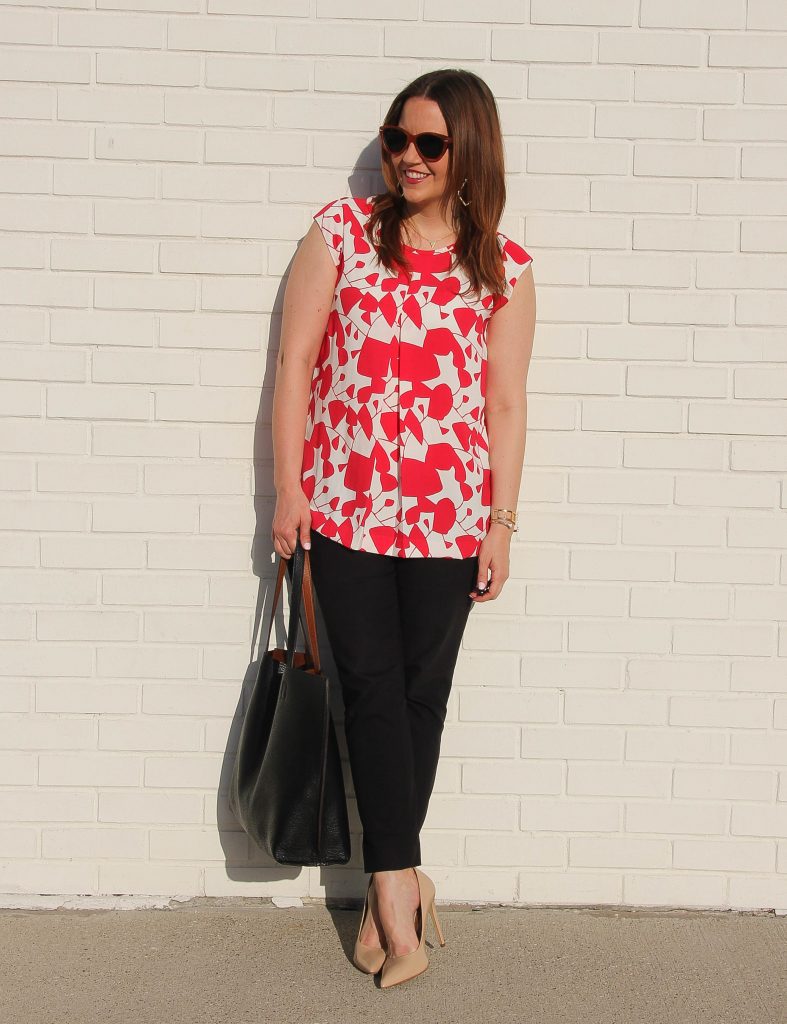 SHOP THE LOOK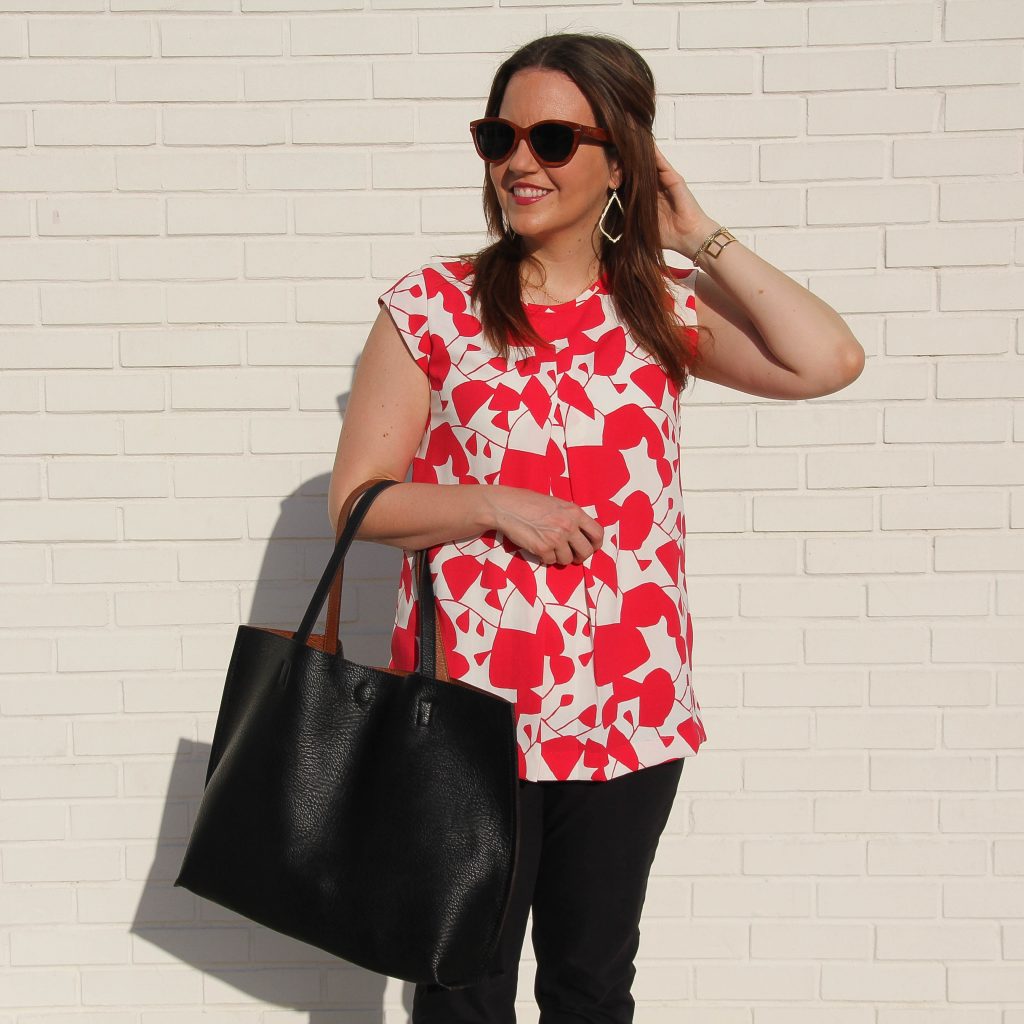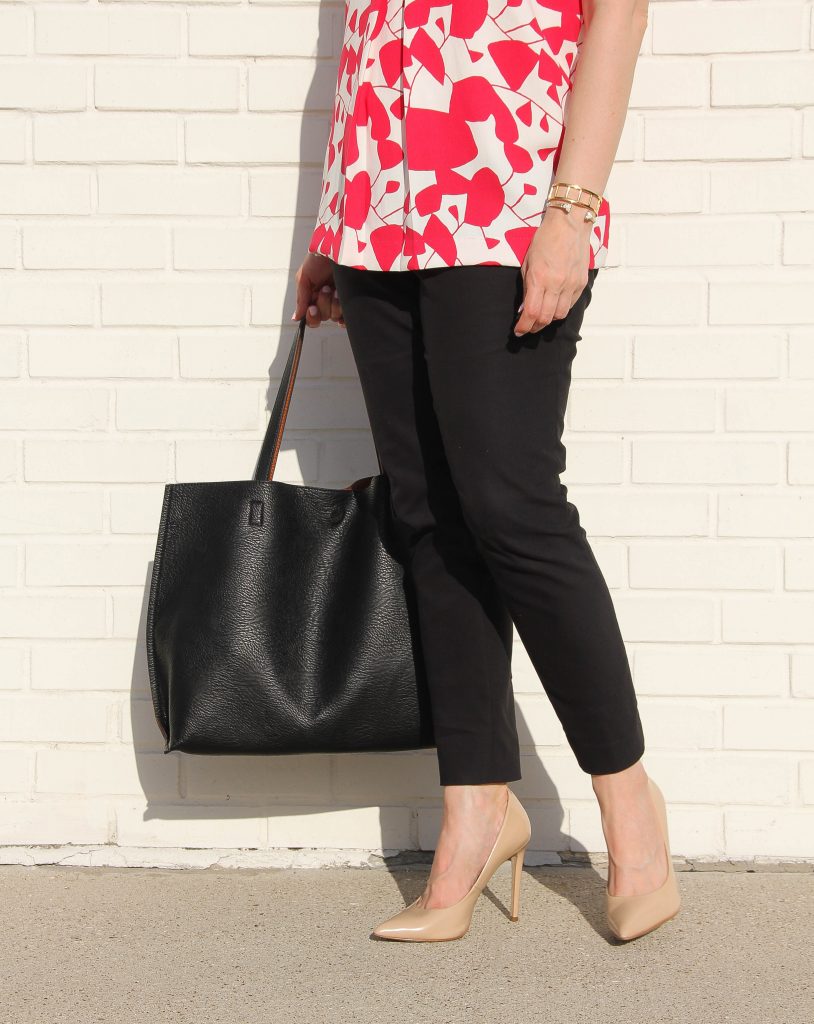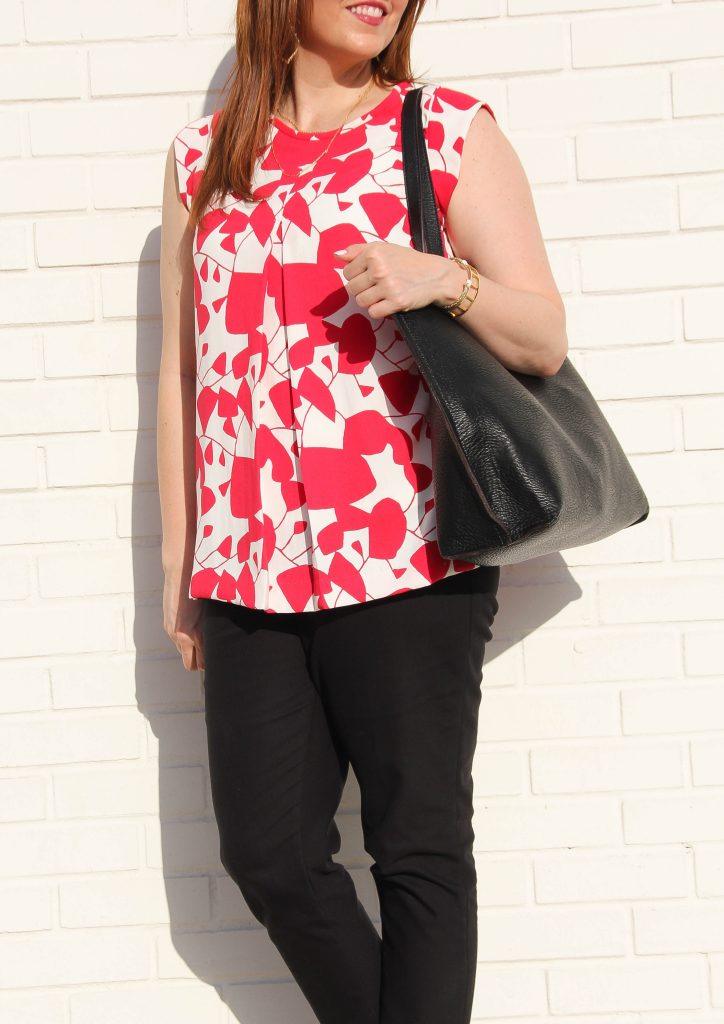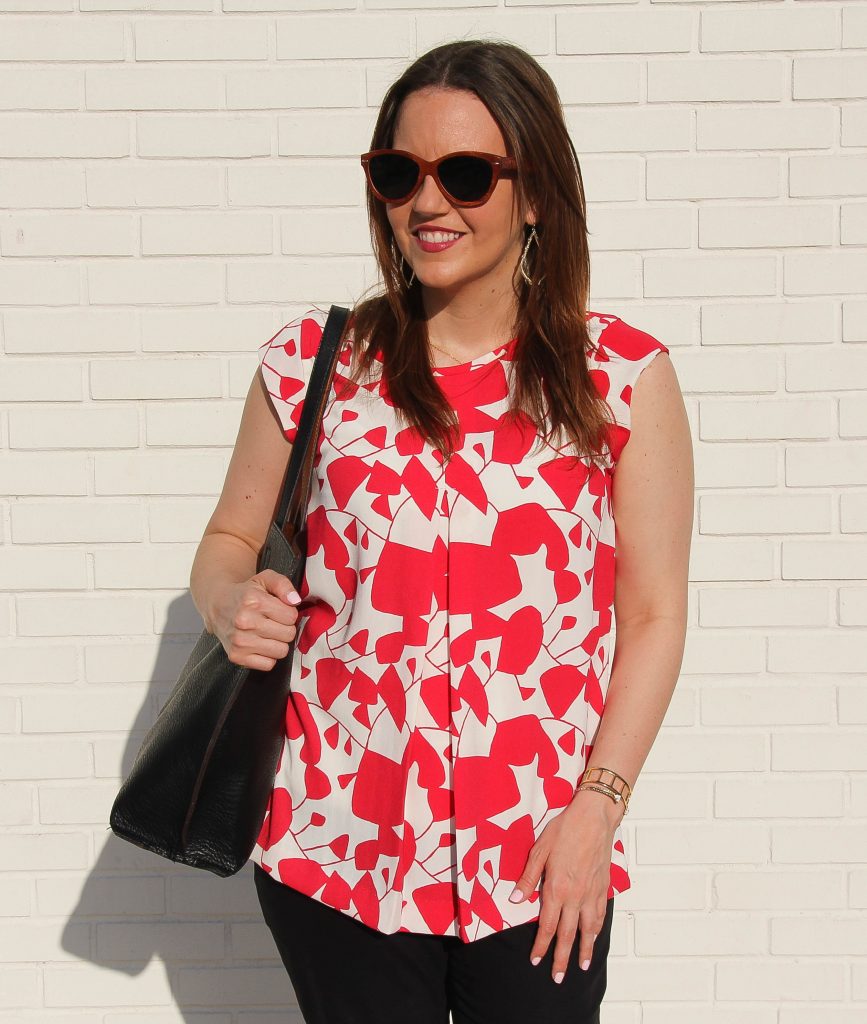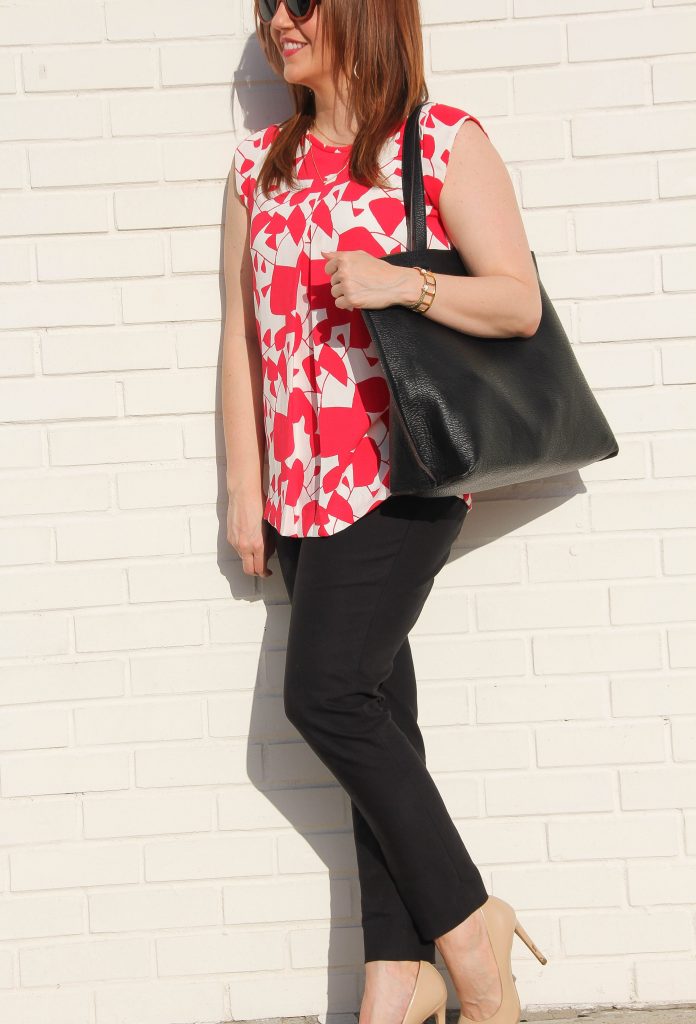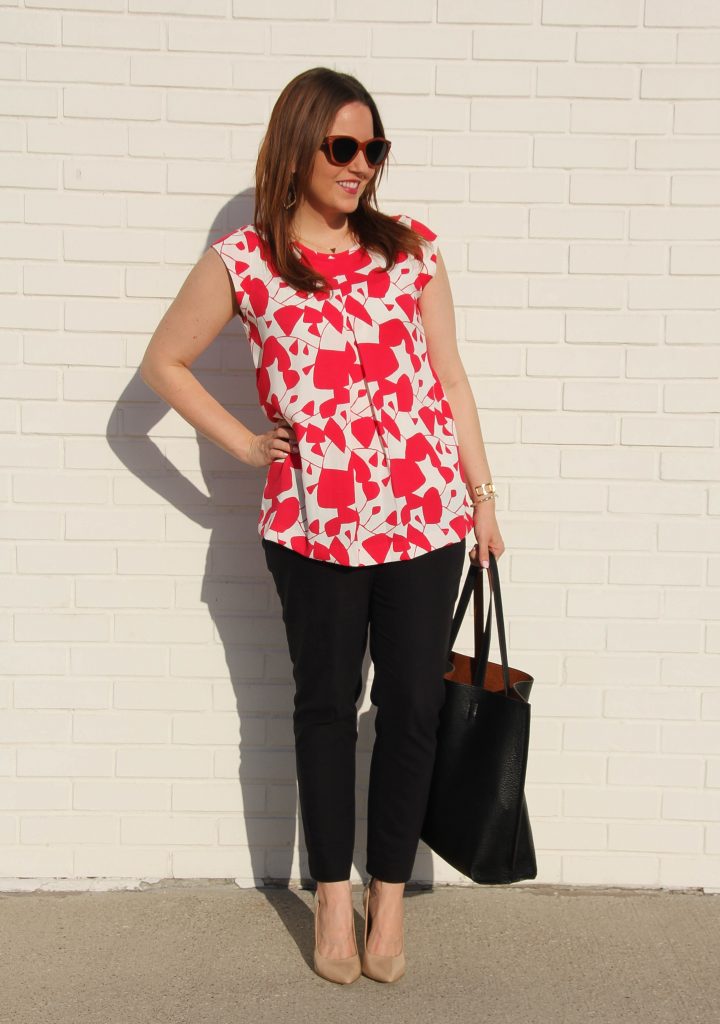 | DETAILS |
HALOGEN Cap Sleeve Blouse *On Sale  | LOFT Skinny Work Pants  | STEVE MADDEN Proto Pumps  | STREET LEVEL Reversible Tote  | GORJANA Mika Necklace,  Taner Pave Necklace  | KENDRA SCOTT Sophee Drop Earrings,  Grady Bracelet (similar)  | BAUBLEBAR Ladder Cuff  | Lips: MAC Craving  | Nails: ESSIE Fiji  | PROOF (c/o Ditto) Sunglasses  **Rent Designer Shades FREE for one month with code LADYINVIOLET
Probably one of my favorite things to wear to work is skinny work pants.  I own more pairs than anything other work item.  Oddly, I only own black ones though.  I definitely need some with a little color!  I love skinny pants in general whether it be slacks or jeans.  I wanted to share a few of my personal tips on how to wear skinny work pants to the office.
For starters, you need a fabulous top.  I typically opt for something longer, similar to a tunic and with a bit over-sized flowy sizing to it.  It's a similar approach to how I wear my skinny denim too.   Another option is a tucked in blouse.   I look for the types of blouses I would normally pair with a pencil skirt.  I like something not too fitted that can be ever so slightly untucked to give a little juxtaposition to the skinny pant.  I love the red and white print on this top.  It also comes in the prettiest blue too!  I actually wore this top to a 4th of July party with skinny jeans, so it works for office and weekends.
Second, the shoe!  I typically look for a pointy toe or peep toe shoe.  I think a pointed toe heel helps dress the overall look a bit.  In summer months, I lean more towards the peep toe heel, show off my summer pedi.   Another great shoe option is a cute flat shoe.  I have often paired mine with these flats after a hard leg day at the gym.  Something about flats and skinny pants always reminds me of Audrey Hepburn and her effortless sophisticted style.
The last tip is all about the fit.  For skinny jeans, I like them pretty fitted and semi-tight.  For work pants, you definitely want something a little more loose fitting.   My rule if it's tight enough to see your panty line then it's too tight.  You need to find that just right fit, because too loose and your pants will look saggy in the bottom.   I remember hearing someone say once, you aren't trying to get a date, you are going to work.  It's silly, but a great thought when trying on skinny work pants.
If you have any other questions about wearing this type of pants to work, feel free to shoot me an email or leave it in the comments at the end of the post.   Before you head out, be sure and enter the AMAZING Giveaway at the end of this post.  The winner will win $1225 to Nordstrom!!  I'm going to be so jealous of whoever wins this prize.  You know I have a major love affair with that store.  The winner will be announced right before the big NSale kicks off!!  Scroll down for all the info and to enter!!  Good Luck Ya'll!!
SHOP THE LOOK
Love this post? You may also love: