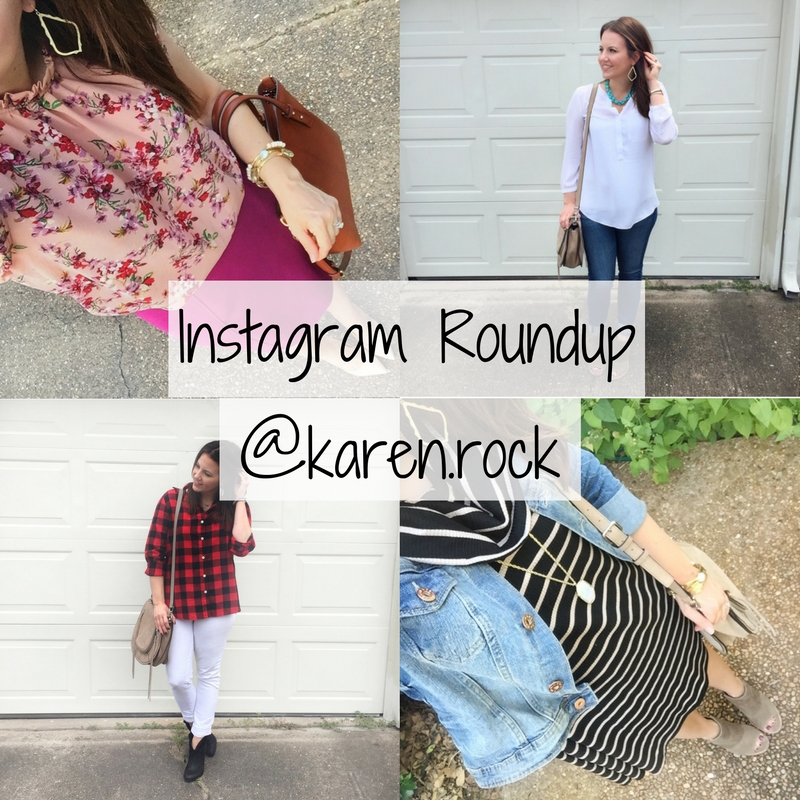 Happy Friday!! I hope you are ready for lots of work and weekend outfit inspiration, because I have 10 of my recent Instagram outfits for you.  I have been trying to find ways to mix a few of my new fall items into outfits that are still hot weather appropriate.  You can always find info on my InstaOutfits by using LiketoKnow.it or right here on my blog.
For all my Houston area readers, I have to share this fun fashion show happening next week! It's  Fashion X Houston, and it's three nights of shows with each night featuring 2 Project Runway designers alongside local designers.  Tickets start at $30 for standing room and $75 for seats.  I was really excited when I saw the price tag because lately I have seen some really high starting rates.  I'll be there Thursday night, so be sure to say hi if you are there!
Now, enjoy the Insta Outfit Inspiration and have a great weekend!!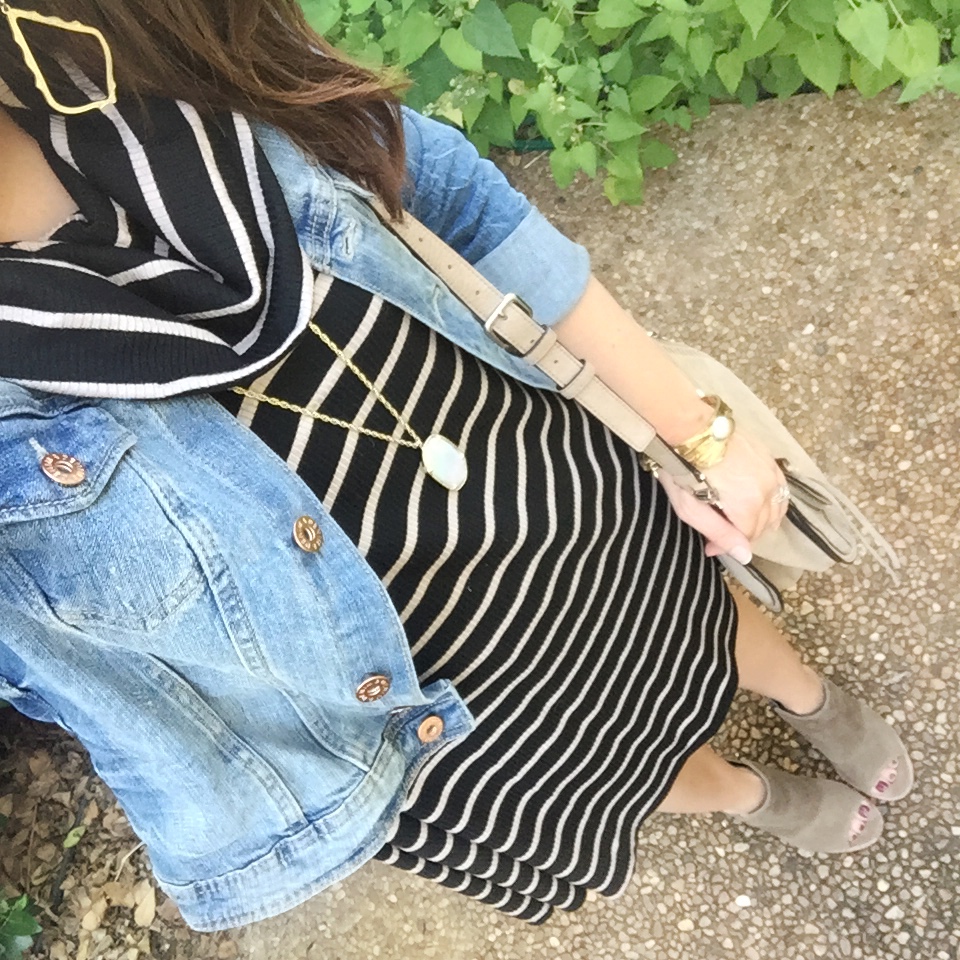 striped dress (similar) |  denim jacket  | peep-toe booties  | necklace  |  earrings  | bracelets  | purse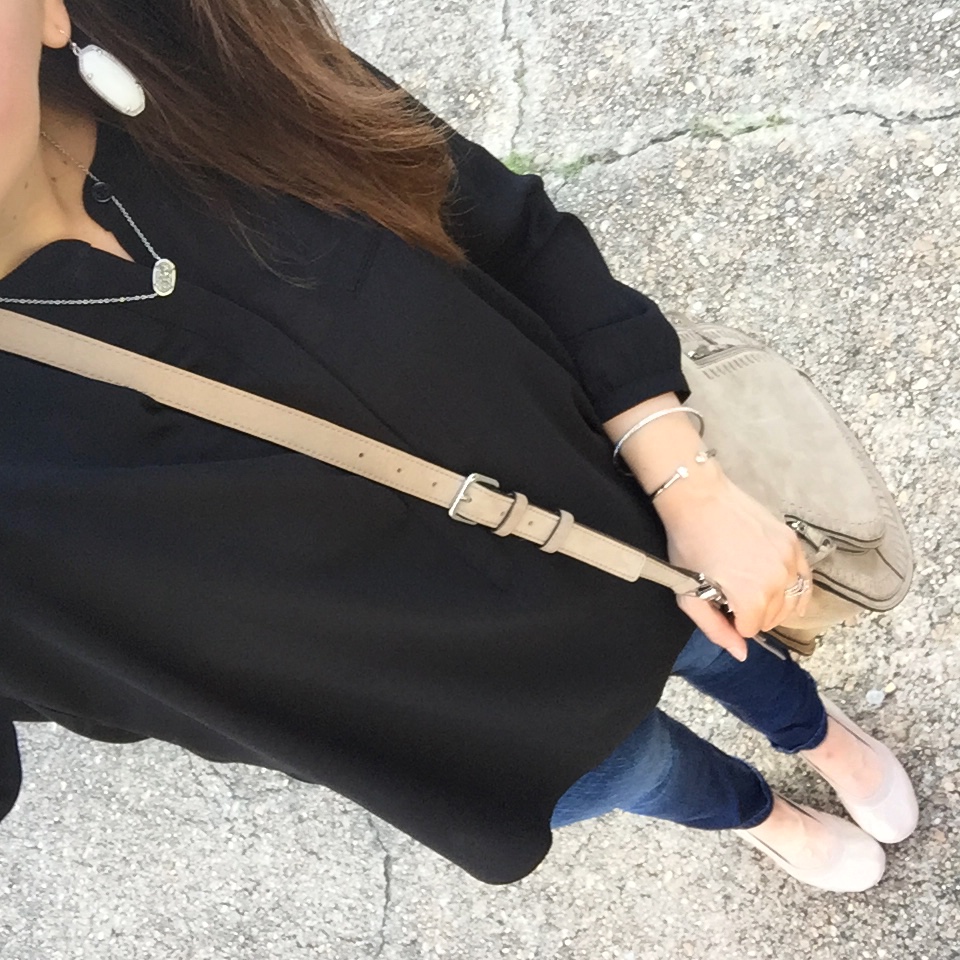 black blouse  | jeans  | blush flats  | necklace  |  earrings  | bangle  | cuff bracelet  | purse
black blouse  | similar kimono  | skinny jeans  |  gray heels  | short necklace  | long necklace  |  black earrings  |  bracelet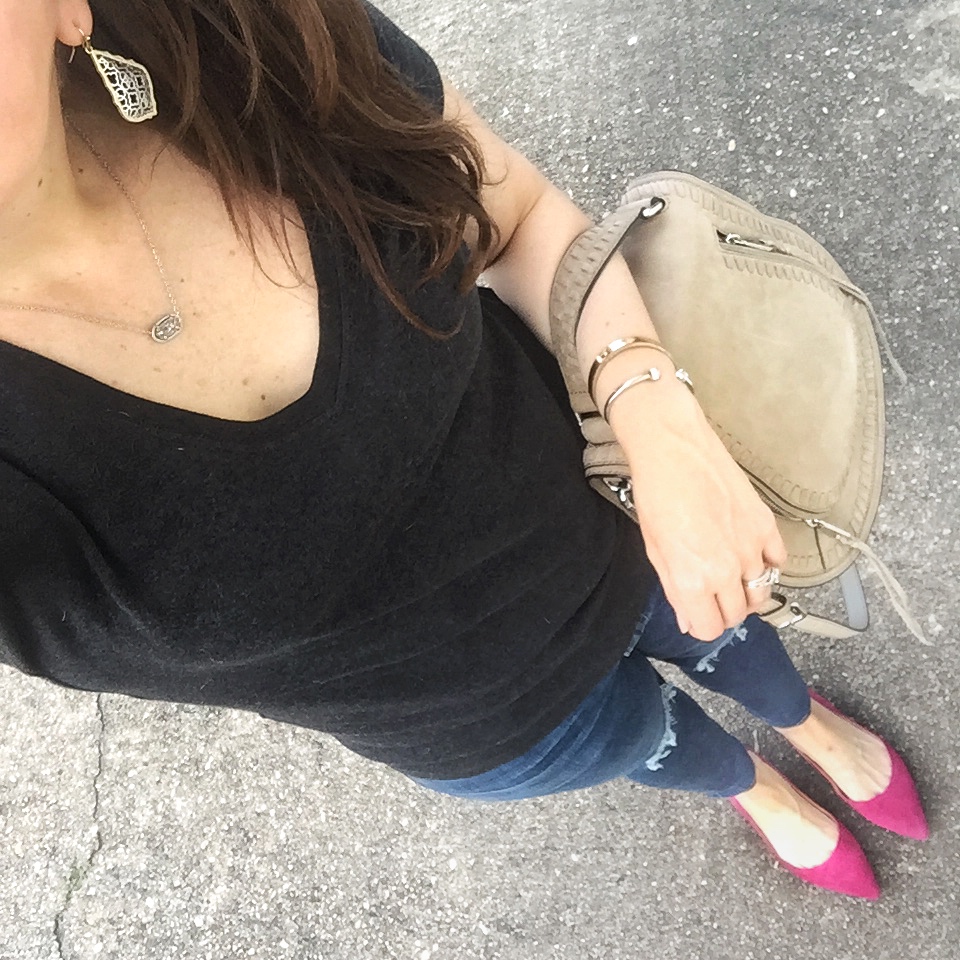 gray tee  | distressed jeans  | pink flats   |  necklace  | earrings  | gold bracelet  | silver bracelet  | purse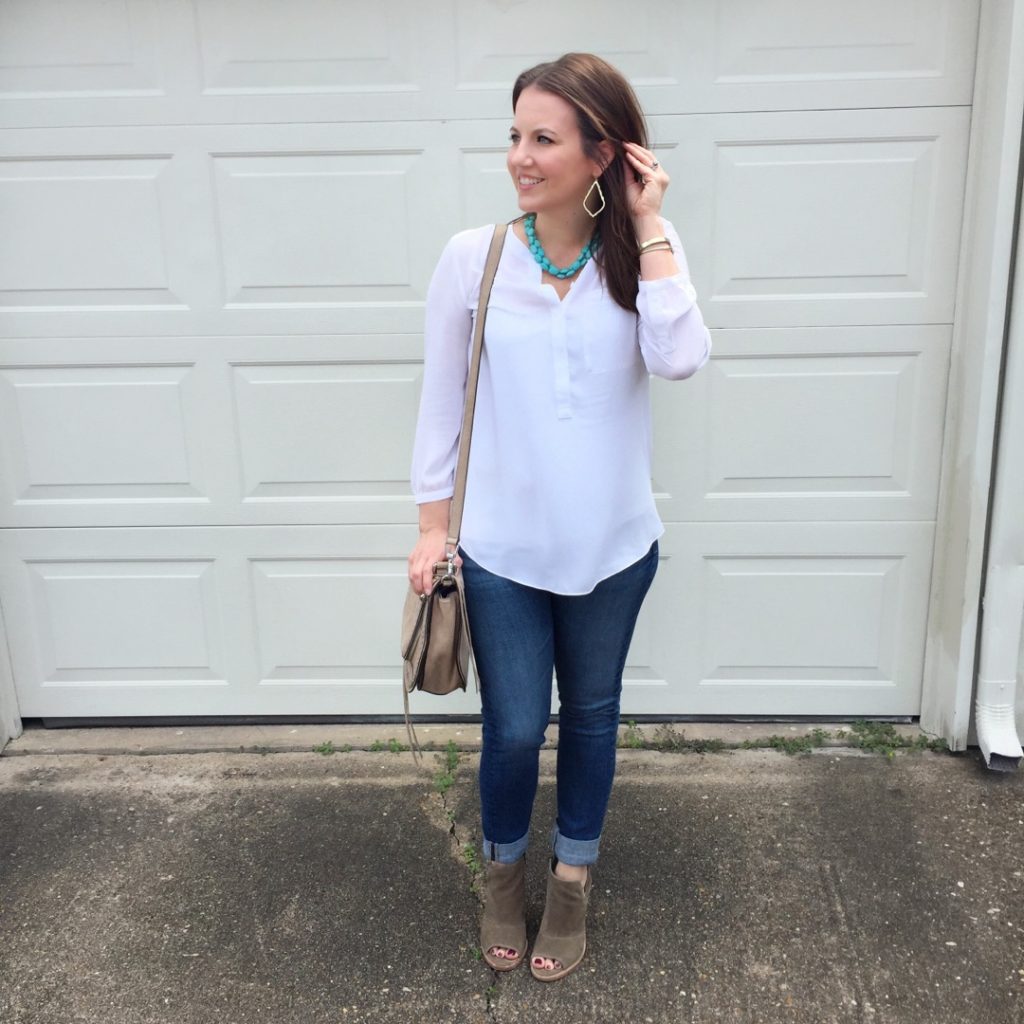 white blouse  |  skinny jeans  | ankle boots  |  similar necklace  | earrings  | bracelet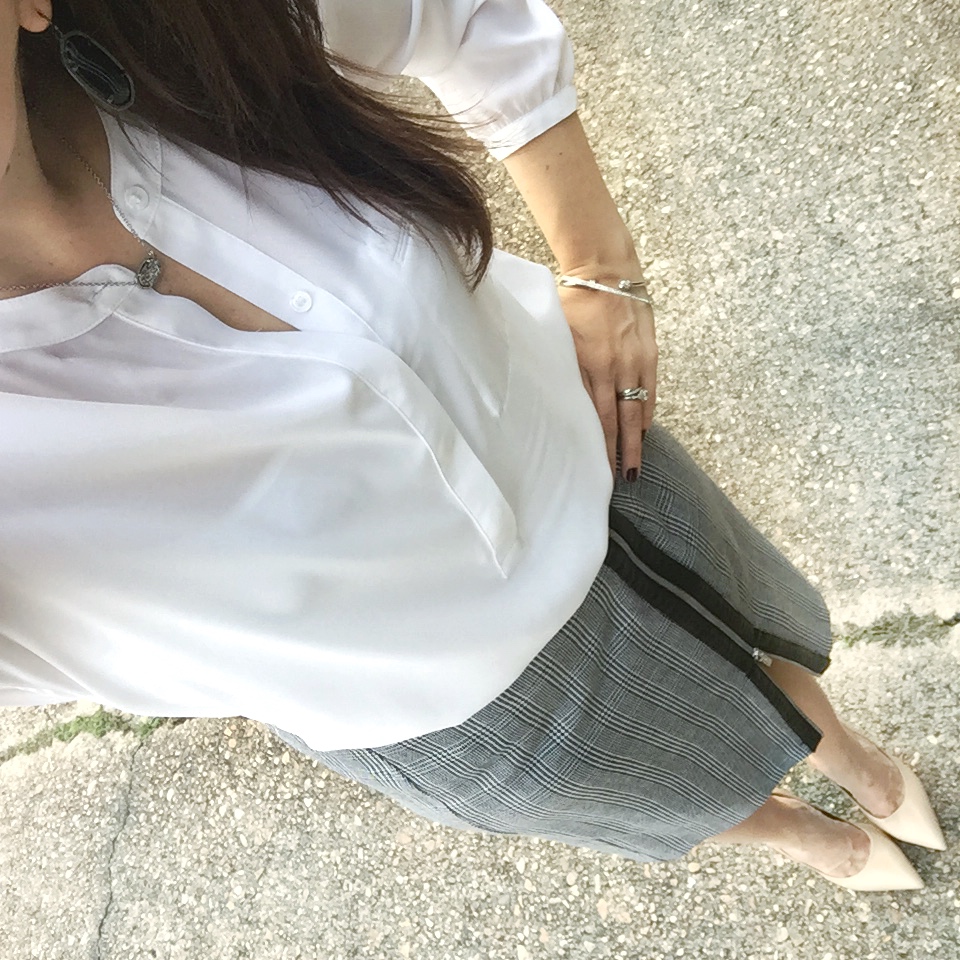 white blouse  | similar skirt  | similar heels  |  necklace  | bangle  | cuff bracelet  | earrings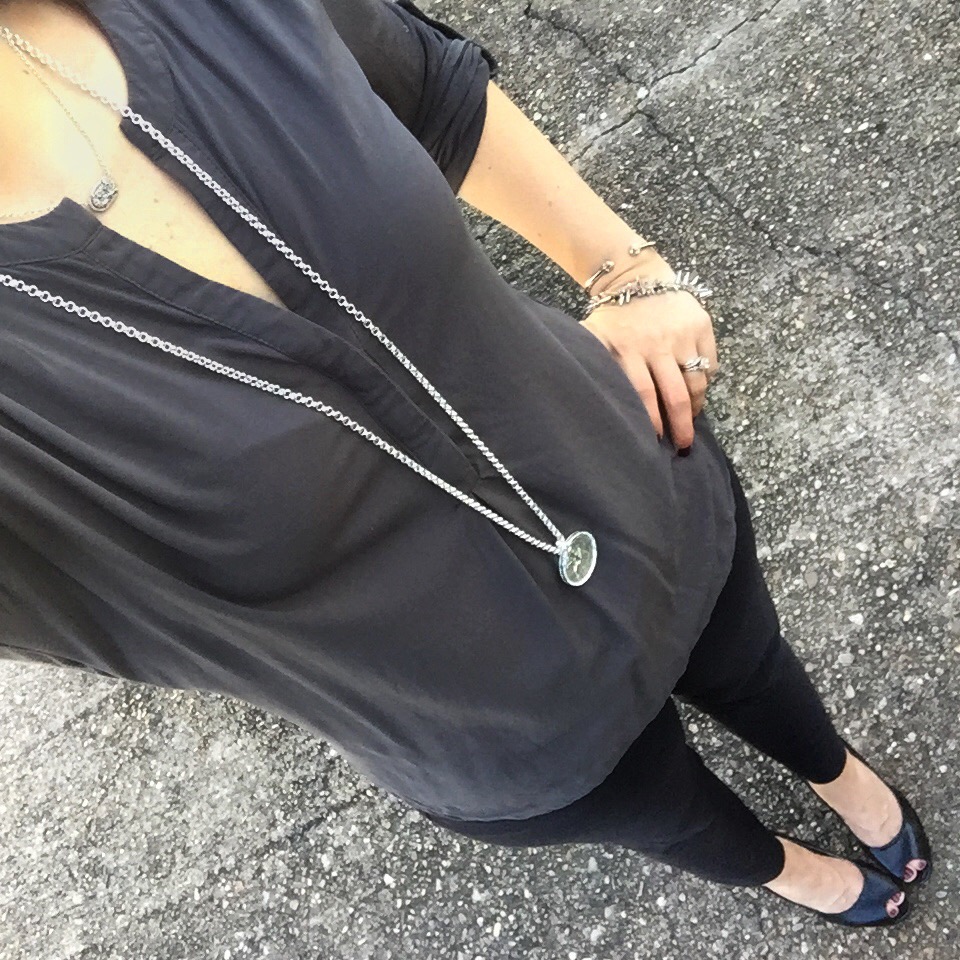 gray blouse  | black pants  | similar heels  | long necklace  | short necklace  | cuff bracelet  | bracelet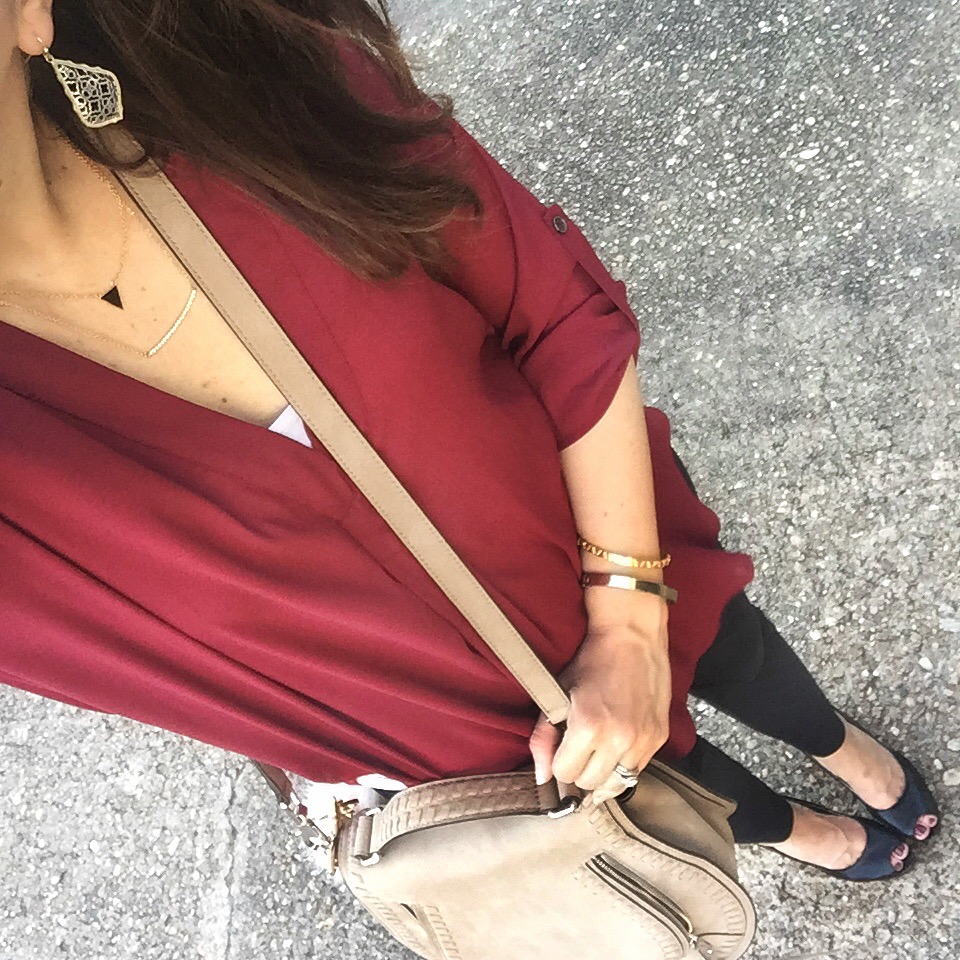 burgundy blouse *back in stock*  | skinny work pants  | similar heels  | earrings  |  top necklace  | bottom necklace  | bracelet 1  | bracelet 2  | purse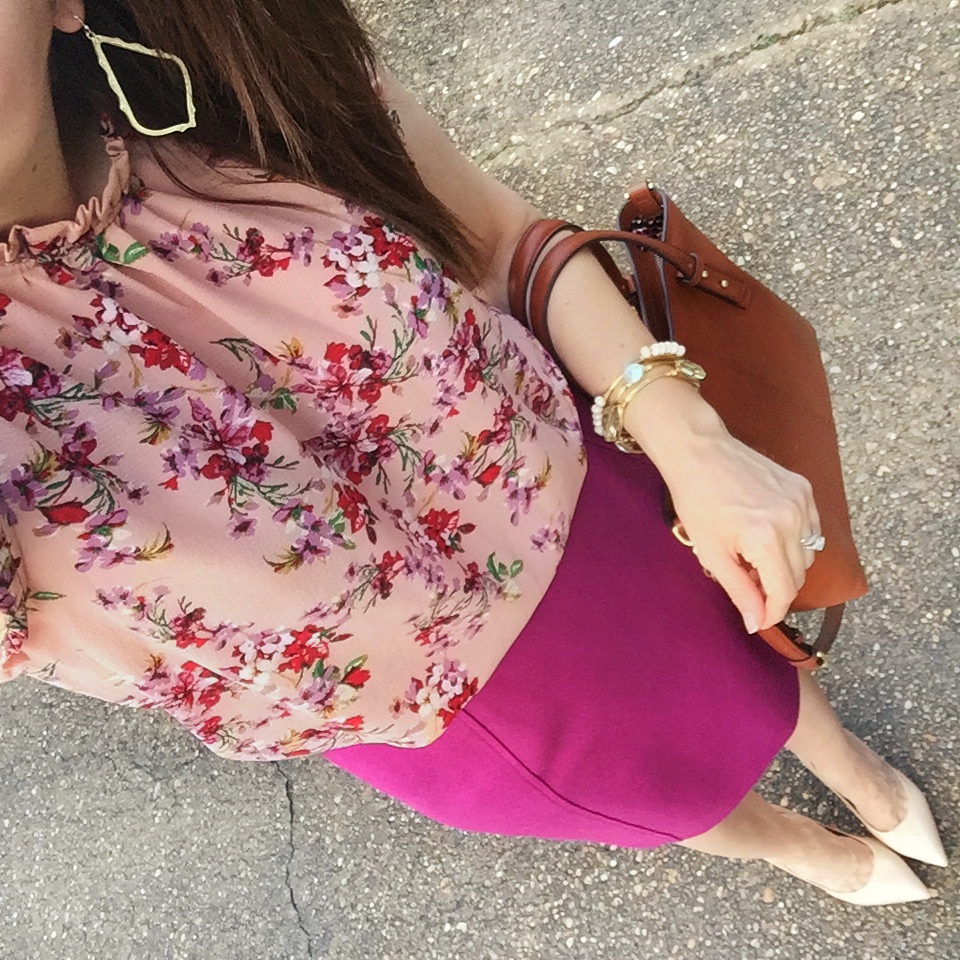 floral blouse  | similar skirt  | similar heels  | purse  |  earrings  | bracelet
plaid shirt  |  white jeans  | booties  | purse  | earrings  |  necklace  | bracelet
Love this post? You may also love: