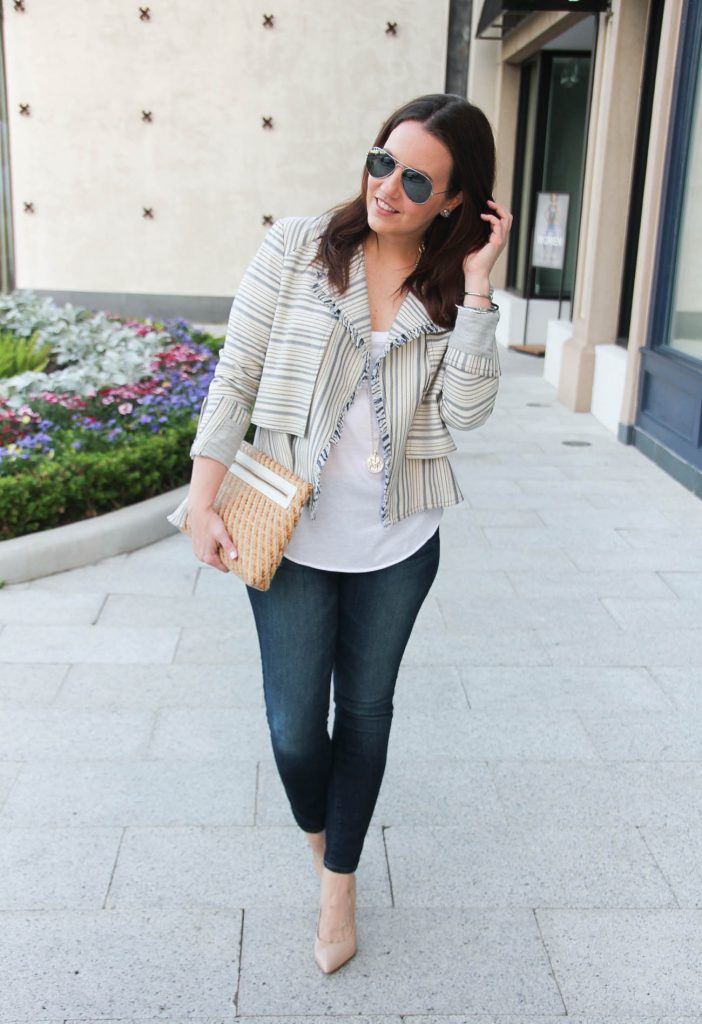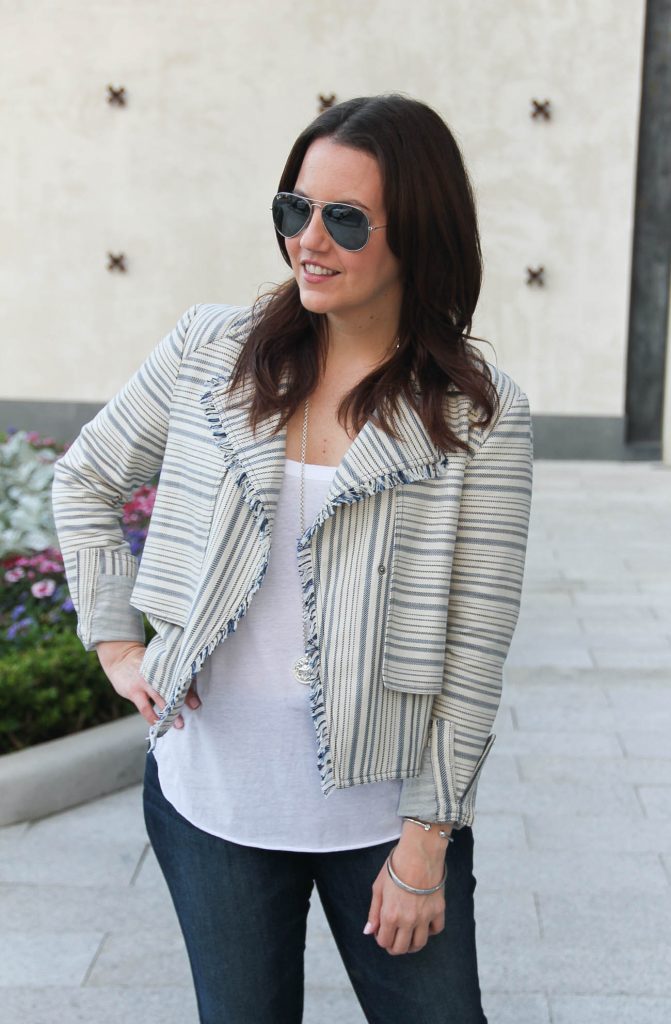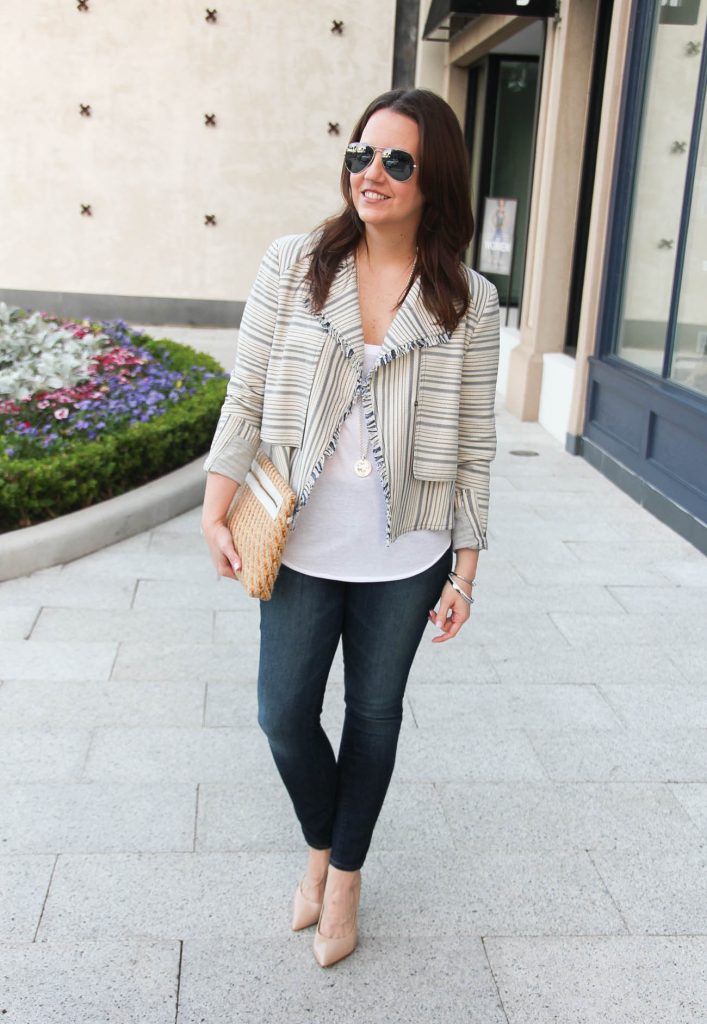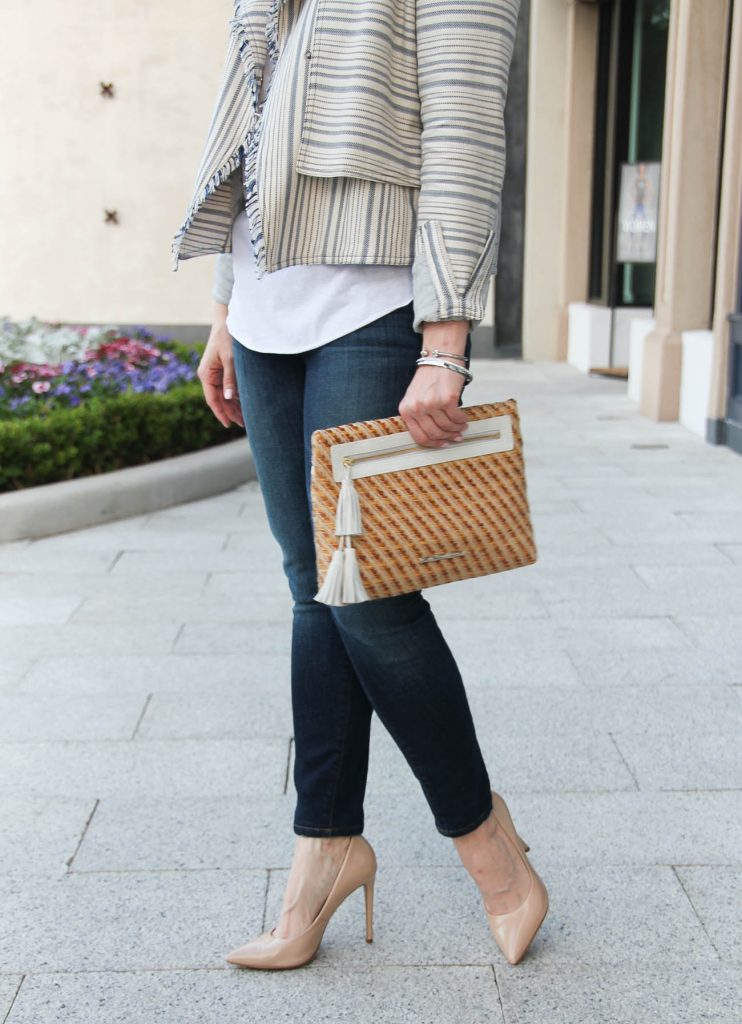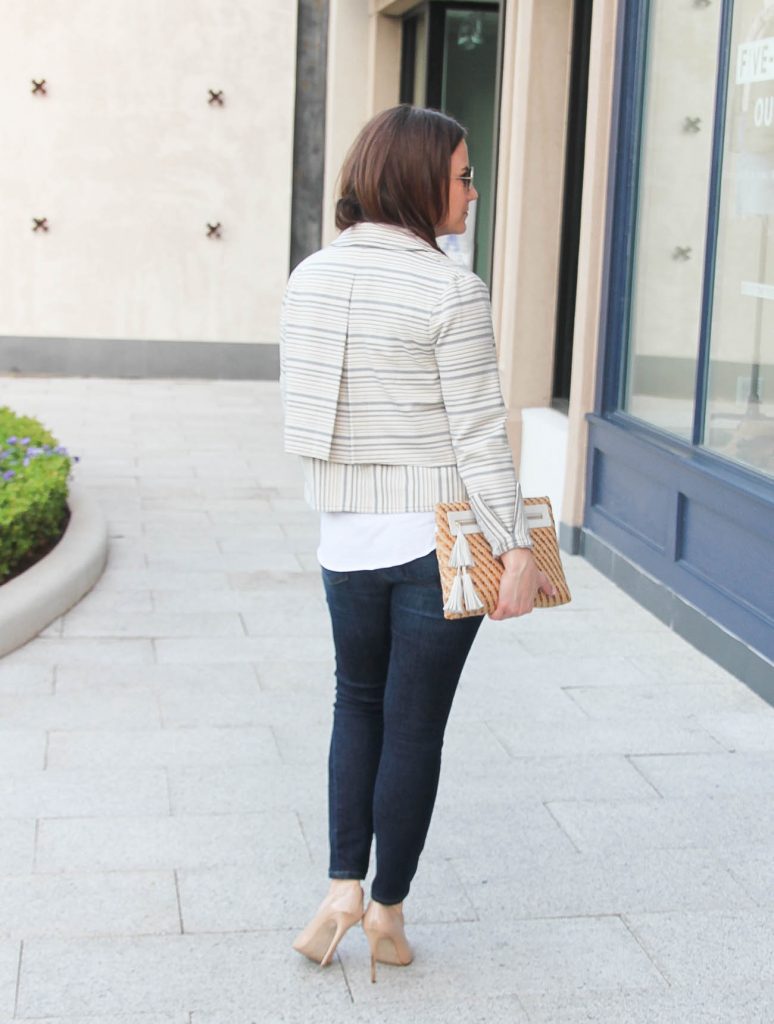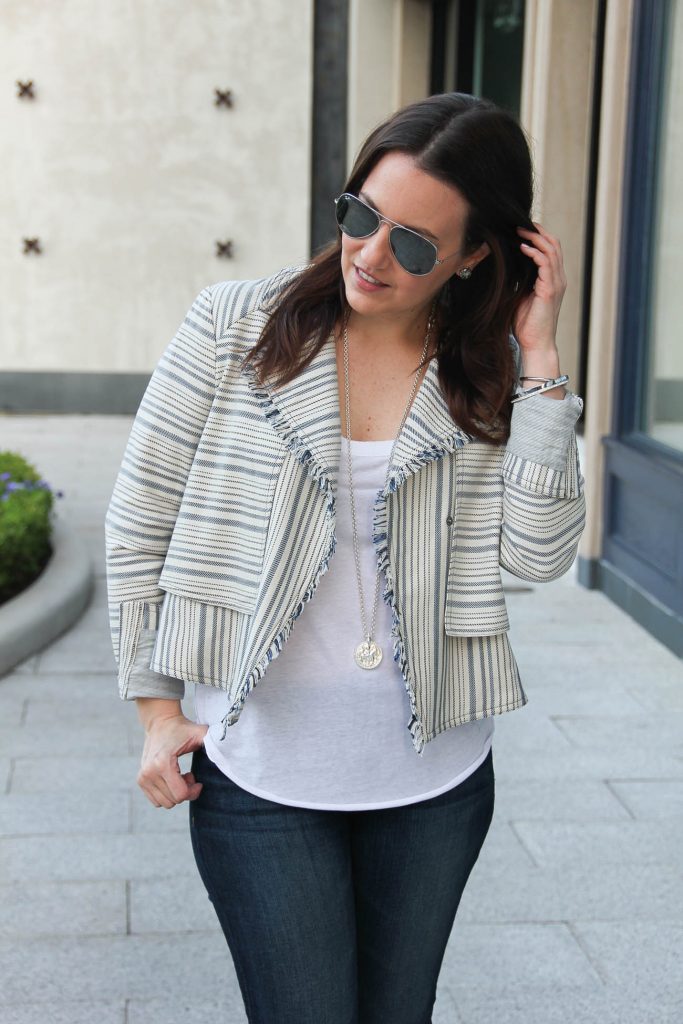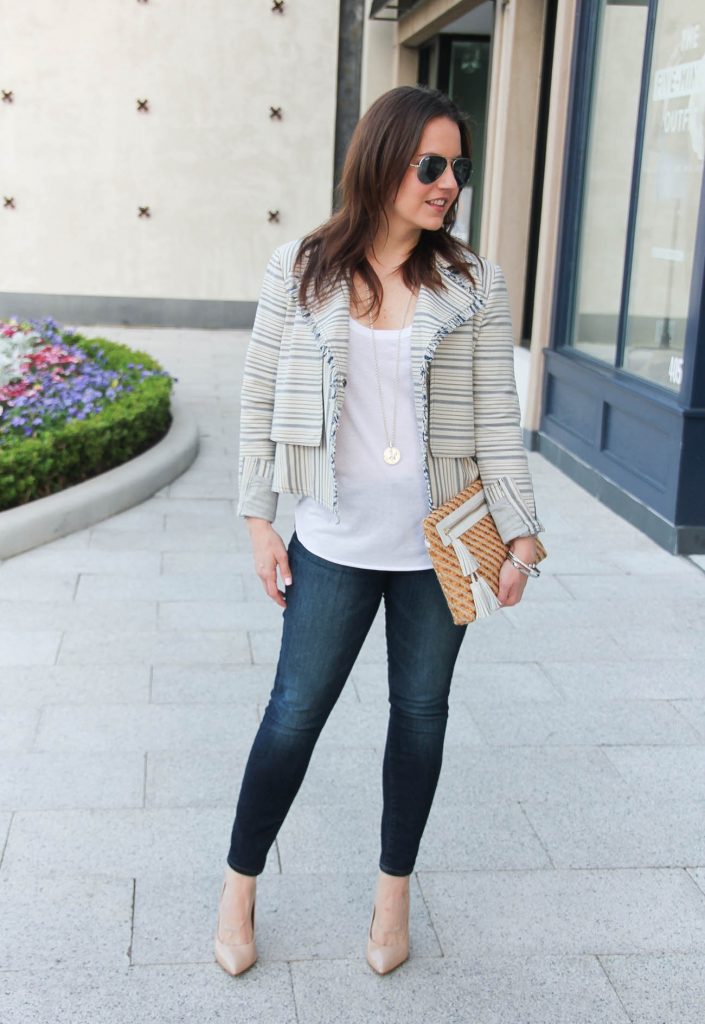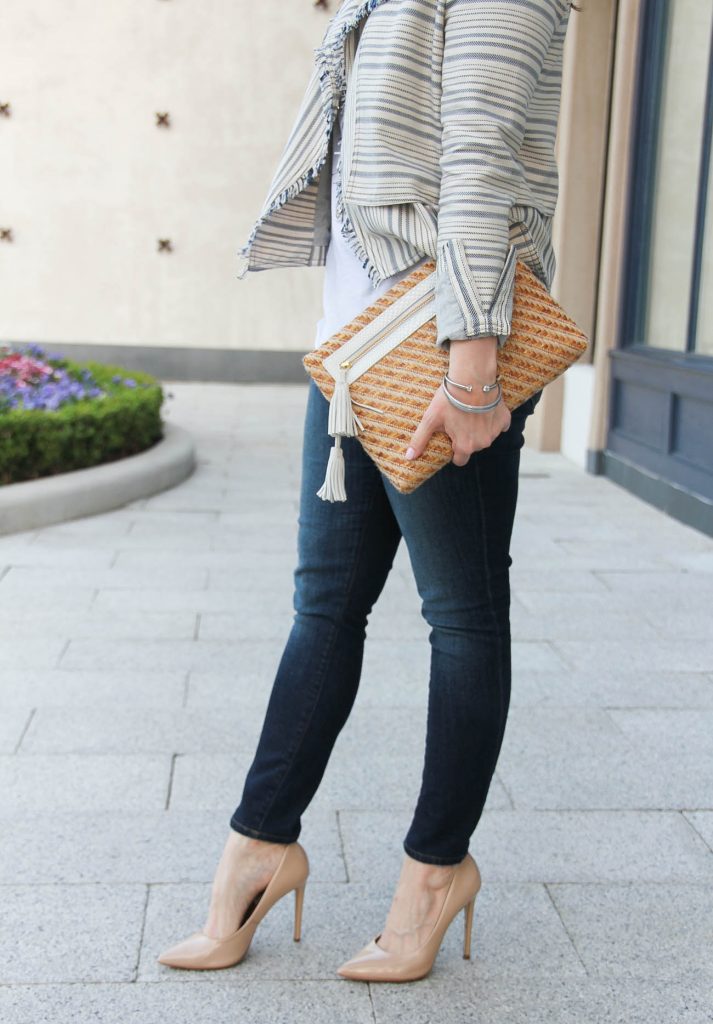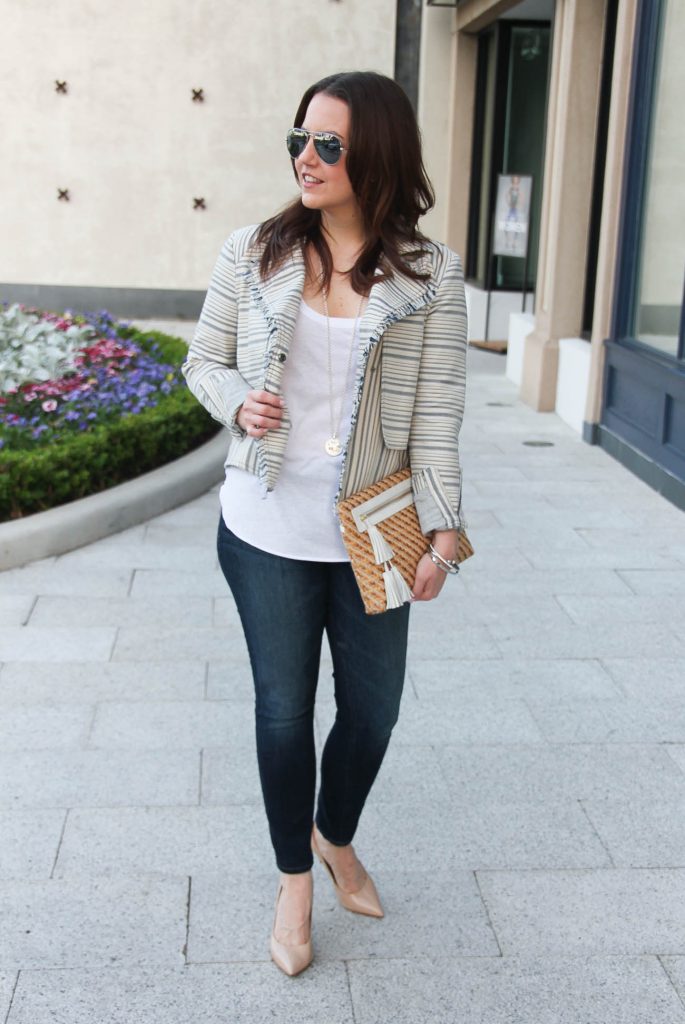 Happy Wednesday friends!  A few weeks ago, I went to check out one of Houston's newest boutiques, Luxington Boutique in BLVD Place.  Ya'll this store was amazing and gorgeous!  The owner has done such an amazing job of curating the pieces in this boutique.  Everything just flows together beautifully.  You can find what to wear to work, brunch, or date night all in one place. One of my favorite things I noticed was how so many of the pieces could be mixed and matched with each other.  I love that you can go in buy a few pieces, and you will be leaving ready to mix and match into several outfits.  If you are in Houston, I would definitely give this boutique a walk through, and on the first Wednesday of the month they host "happy hour" with champagne and more important 20% off everything!
This striped spring jacket is the perfect work and weekend piece.  For work, you can pair it with a fitted v-neck dress in navy or a soft pink.  You could also play with your patterns and mix it with a pretty floral print like this dress.  But come weekend brunch, I love styling it with a basic white tank and heels for a comfy chic look.
The jacket has a raw fringed hem to give a little edge, but it still has a loose structure of a blazer for the professional side of things.   It's one of those pieces that so effortlessly takes a plain white tee and elevates it to that next level.  For spring, I'm always rolling up my jacket sleeves to accommodate the warmer weather, so I love the different print on the inside of the sleeves.  Plus, let's not forget to mention the cute back pleat detail.  (insert heart eye emoji here)  Definitely a beautiful closet addition!
I hope ya'll are having a great week so far.  Thanks for taking some time to stop by today!
SHOP THE LOOK
Love this post? You may also love: