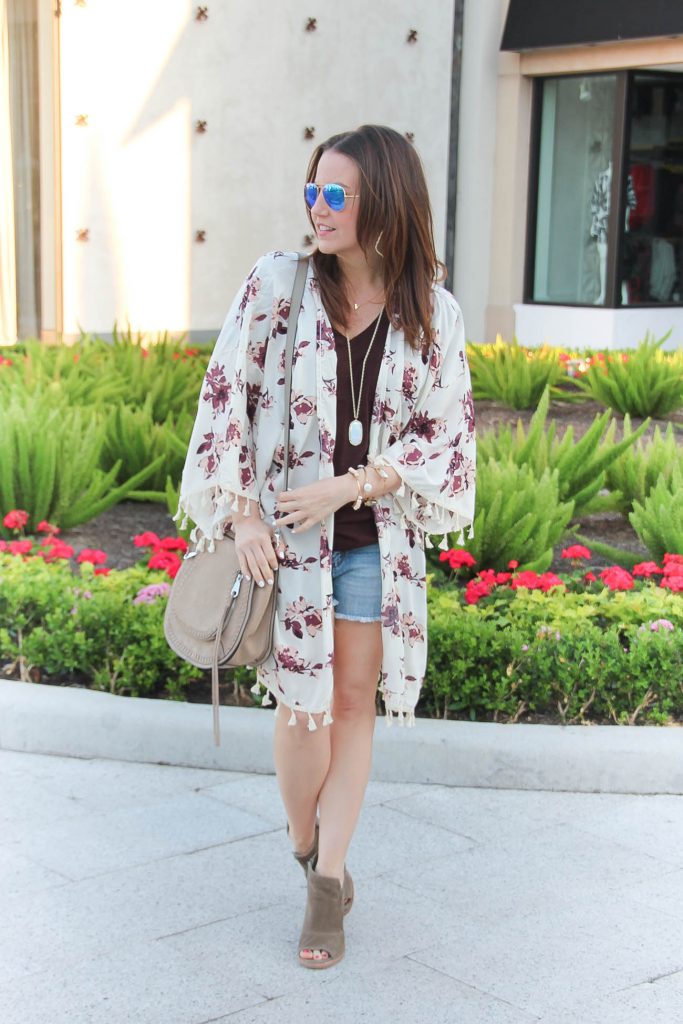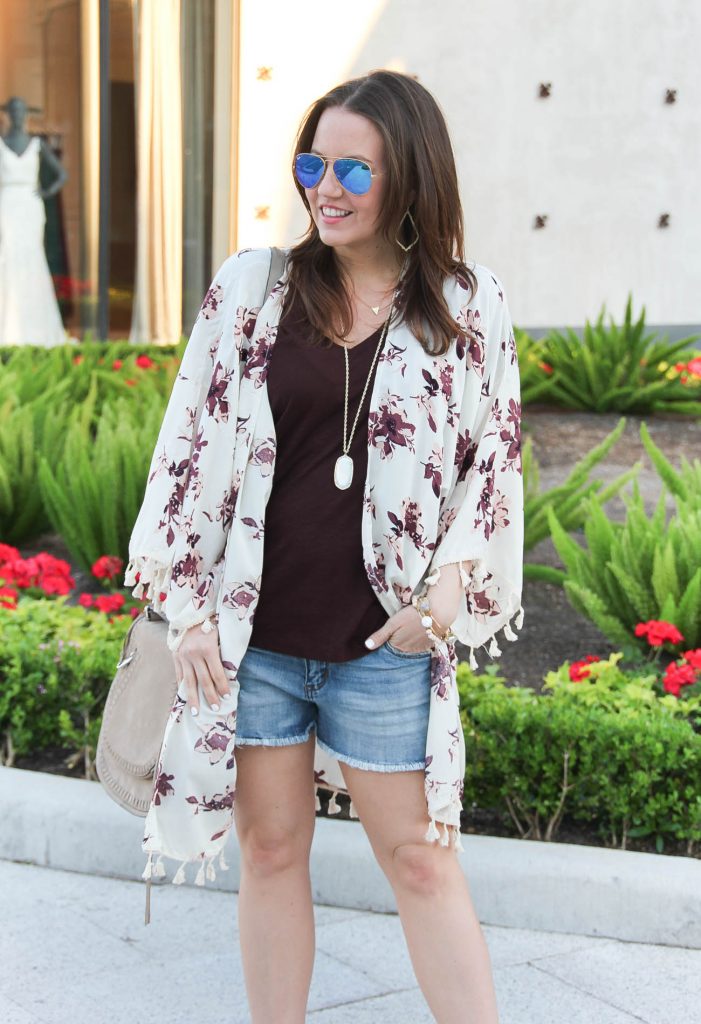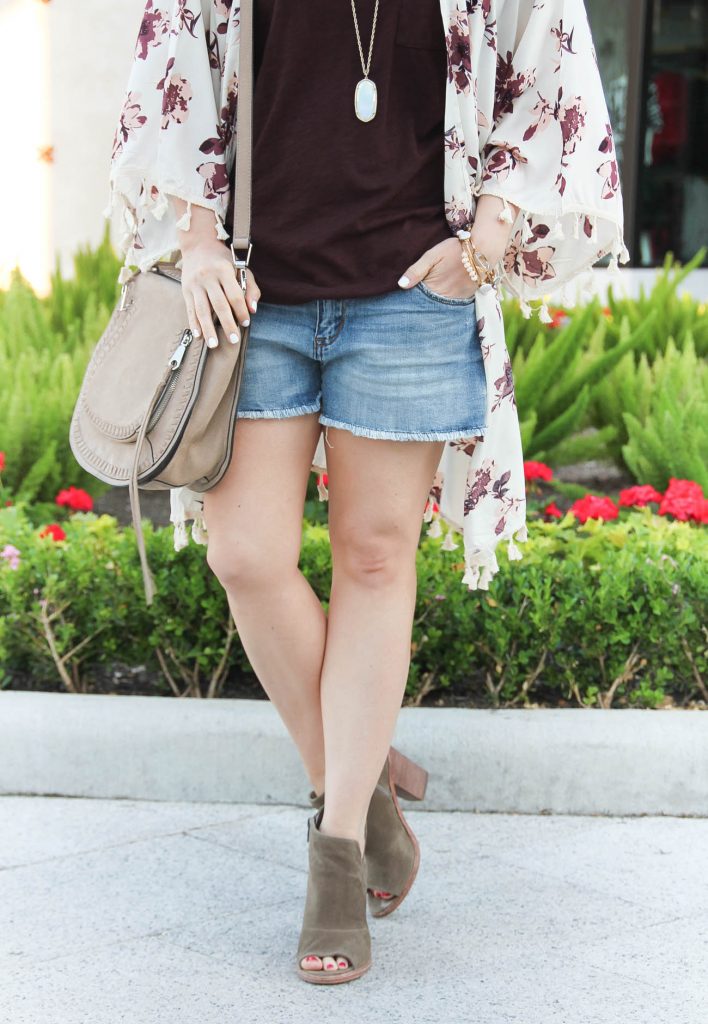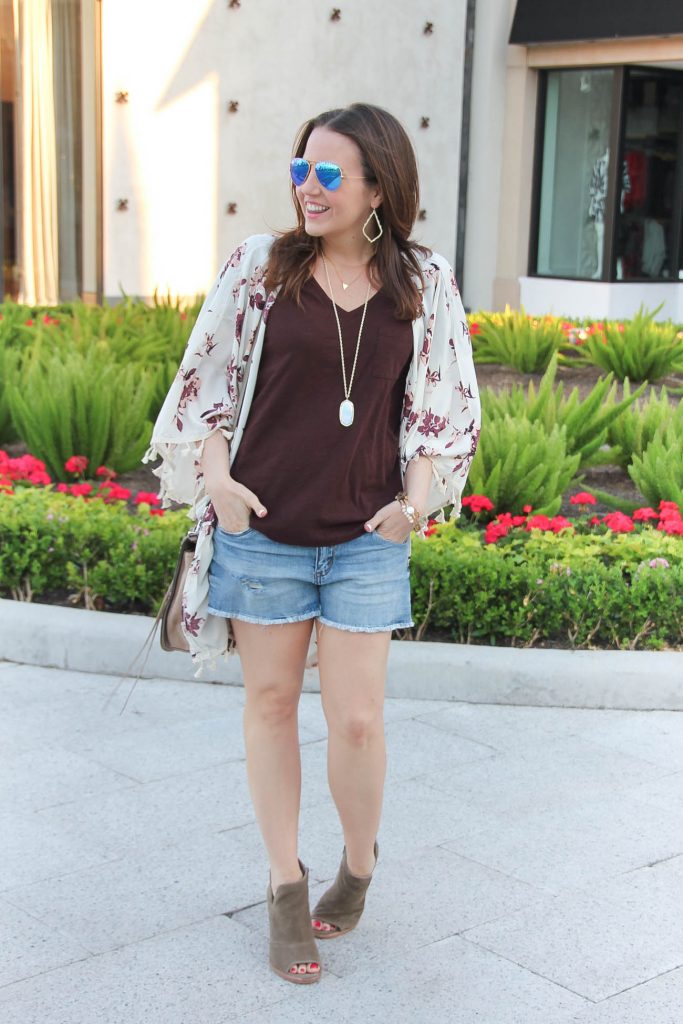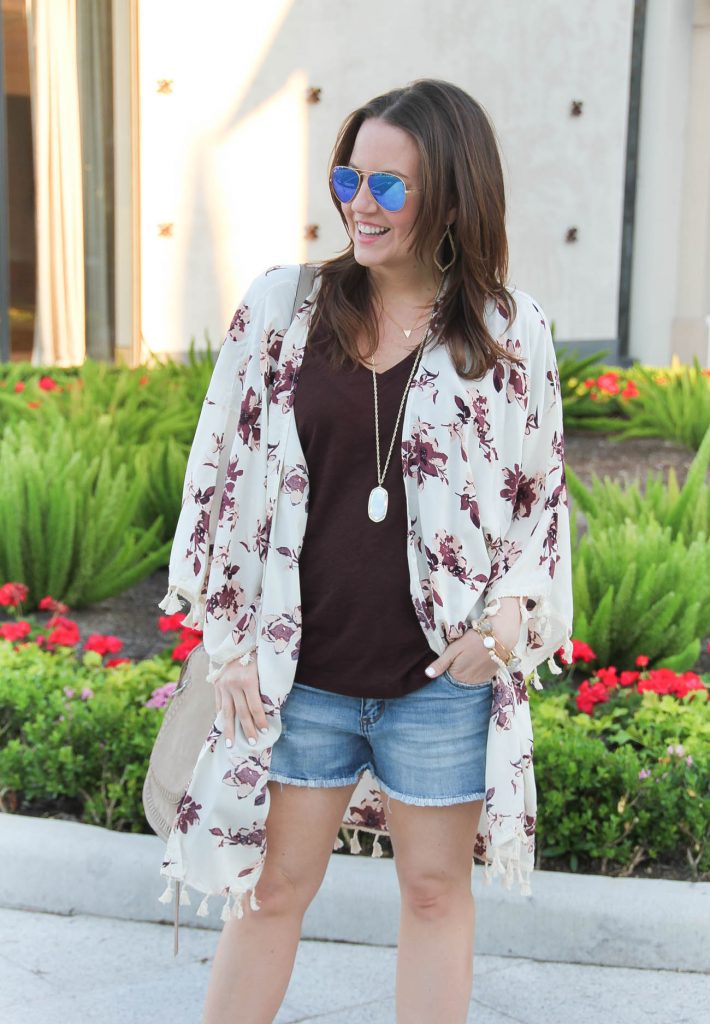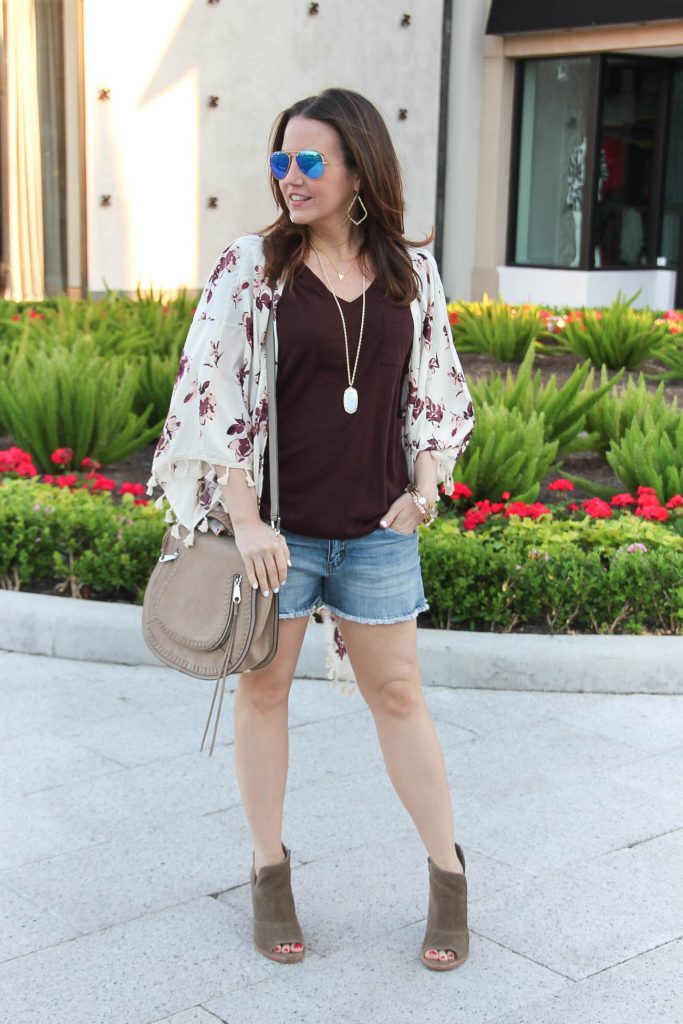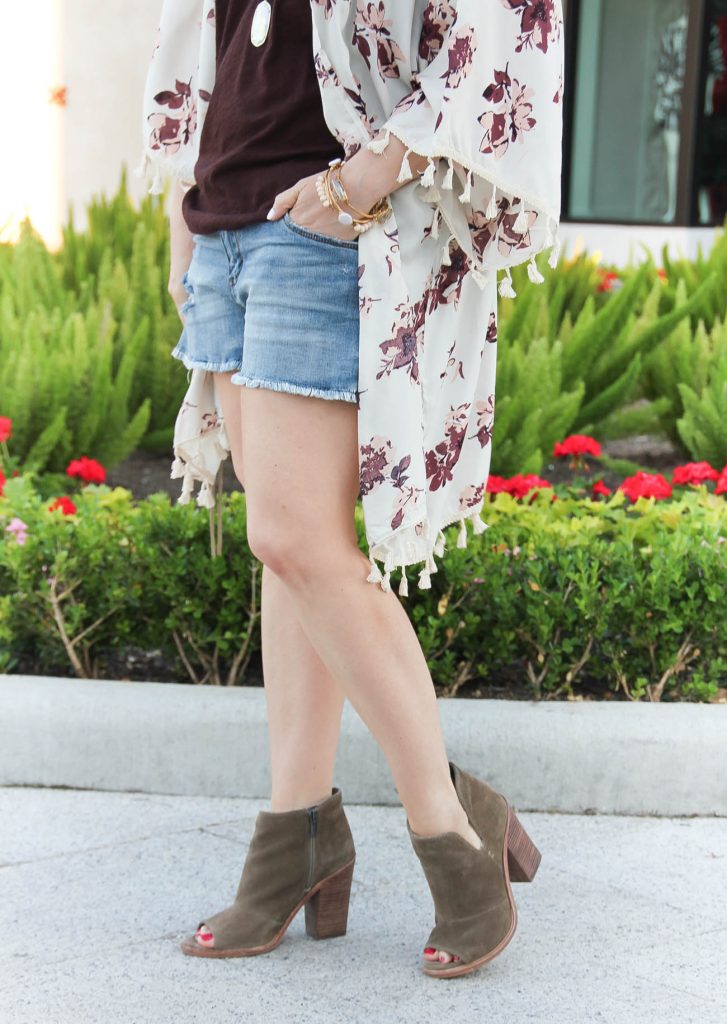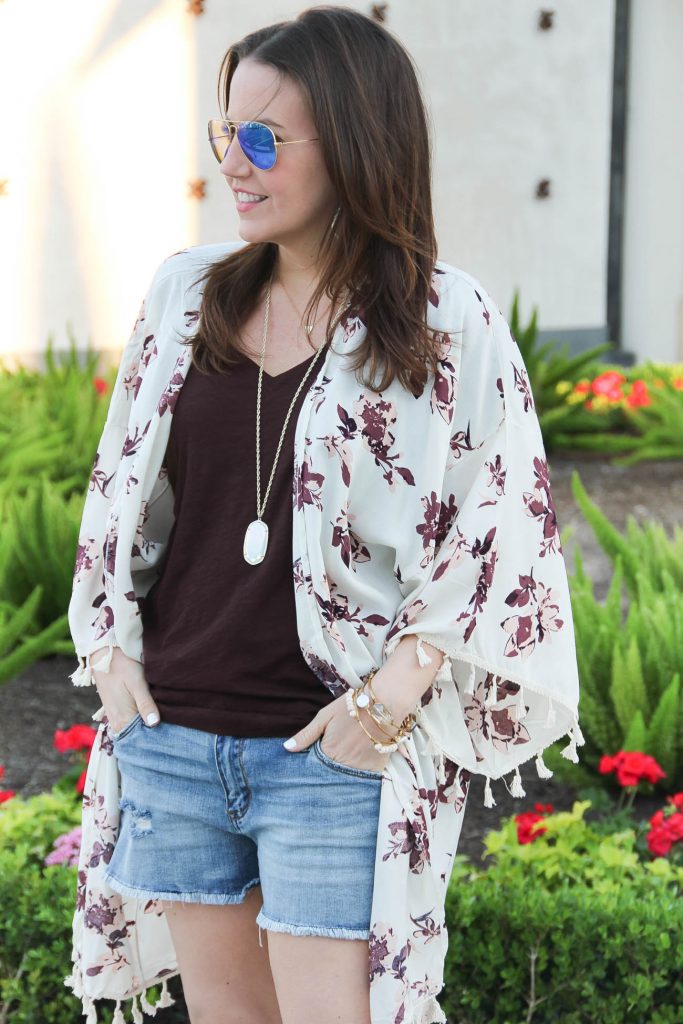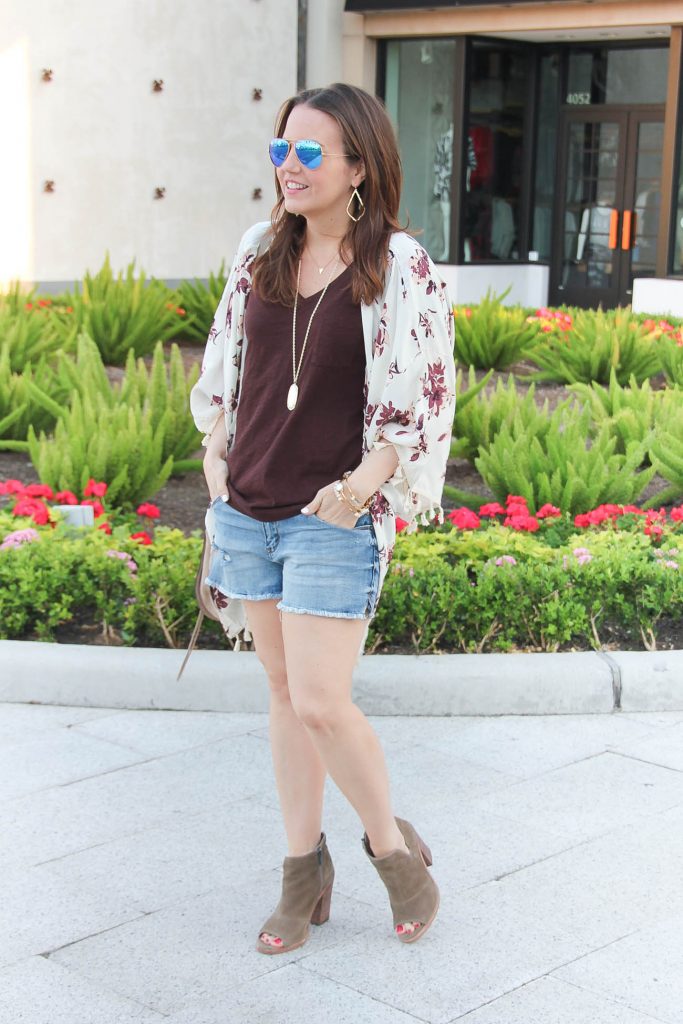 Hello friends! Are you ready for the weekend?!?!? It's expected to rain most of the weekend here which normally is kind of a bummer, but we decided a cozy relaxing weekend in sounds really nice.  We've been pretty busy lately, and I think the break is a welcome one.
Summer is slowly creeping up on us, so I wanted to share a go to look of mine for warmer days.  I love the look of distressed shorts, but I find most pairs are too short for my liking.  My daisy dukes days are long over my friends. 🙂  I spotted this pair at Nordstrom for only $39 and loved not only the length, but the minimal distressing too.  It's just enough to be on trend, but not so much that you can see all that's underneath them.  They come in a few other colors, and I'm currently debating on buying a white pair too. I mean you can't pass up on a comfy pair of distressed shorts under $40!
Sizing Note: I went one size up because I like a looser fit to my shorts. I did try on my normal size too, and they did fit but not the more comfortable loose look I prefer for shorts.
Kimonos are one of my favorite items to pair with shorts.  They give off a boho vibe and can provide a little extra coverage on the back side.  Plus, they really make your plain old tee and shorts combo look super chic and effortless.  I kept with my boho vibe and paired this look with my peep toe booties, but wedges or flat sandals would work too.
I hope ya'll have a fabulous weekend, and thanks for taking some time out of your week to stop by and visit.
SHOP THE LOOK
Love this post? You may also love: