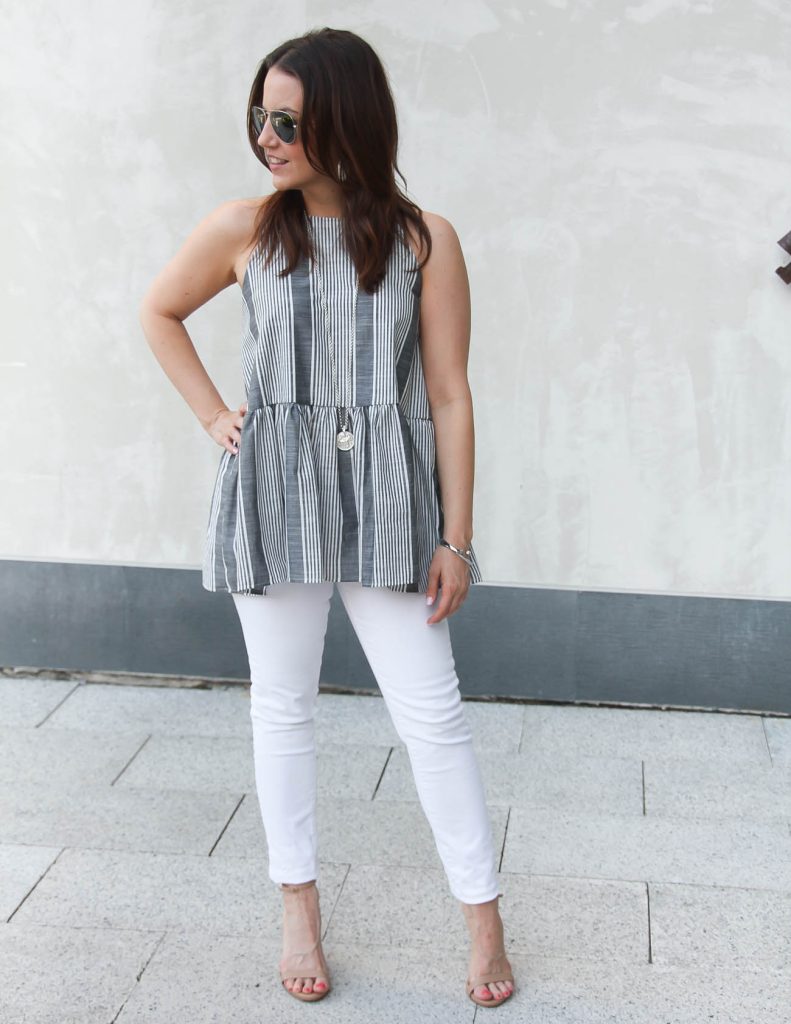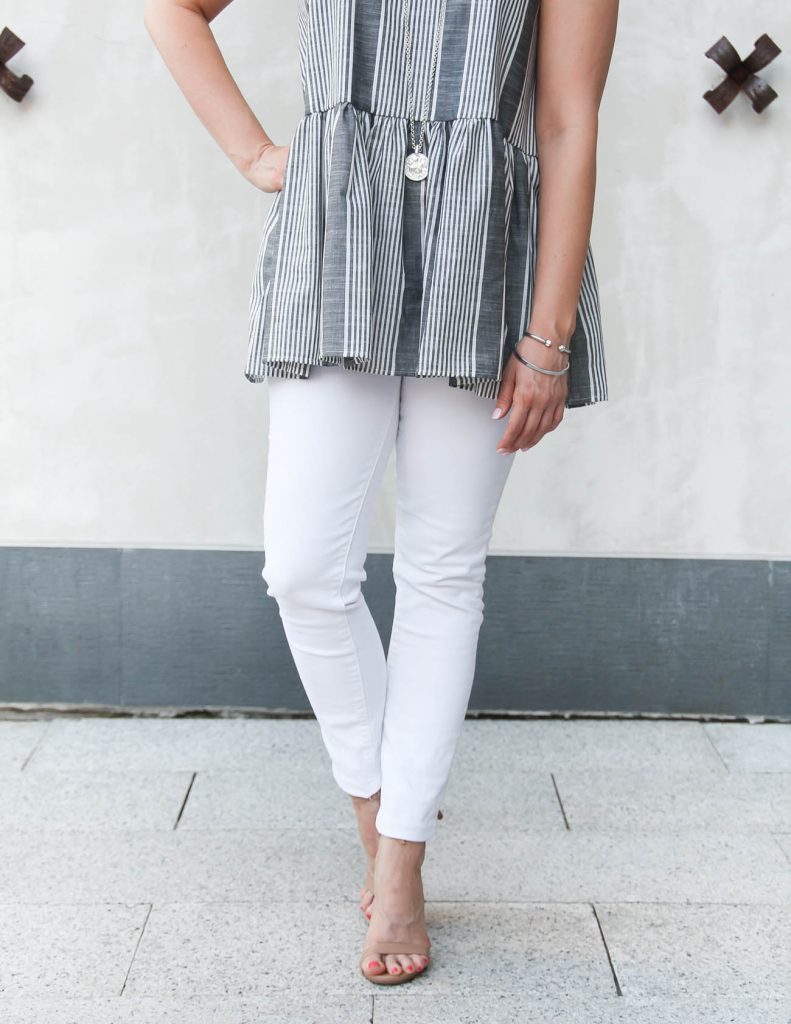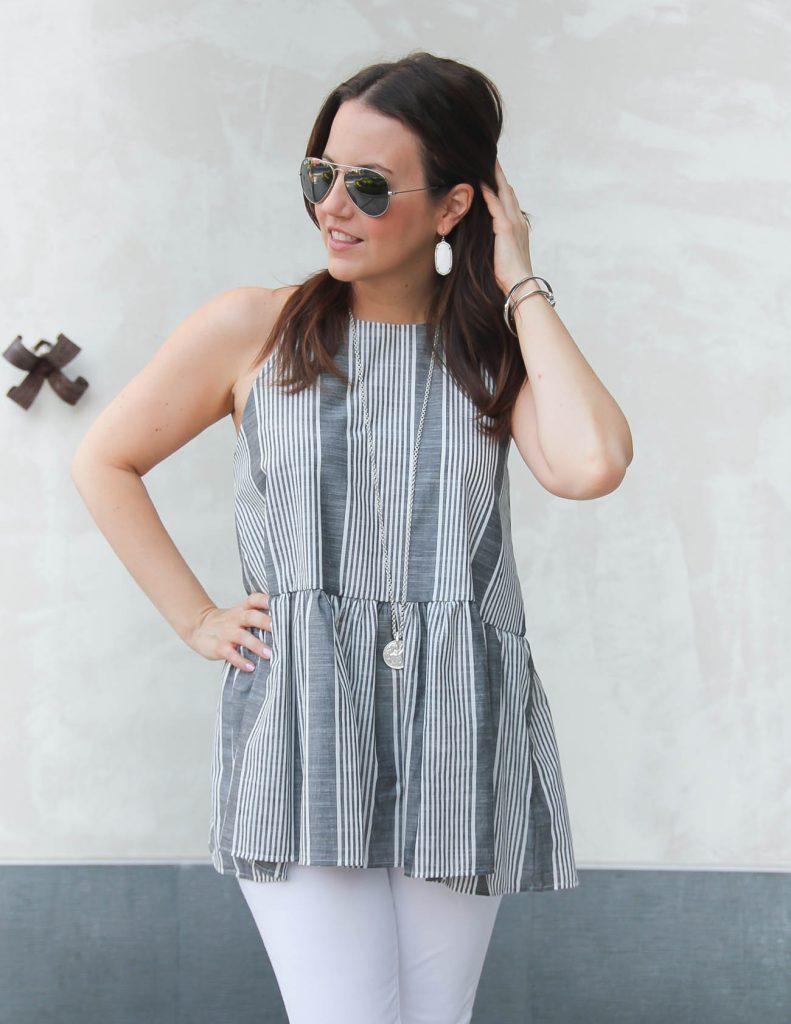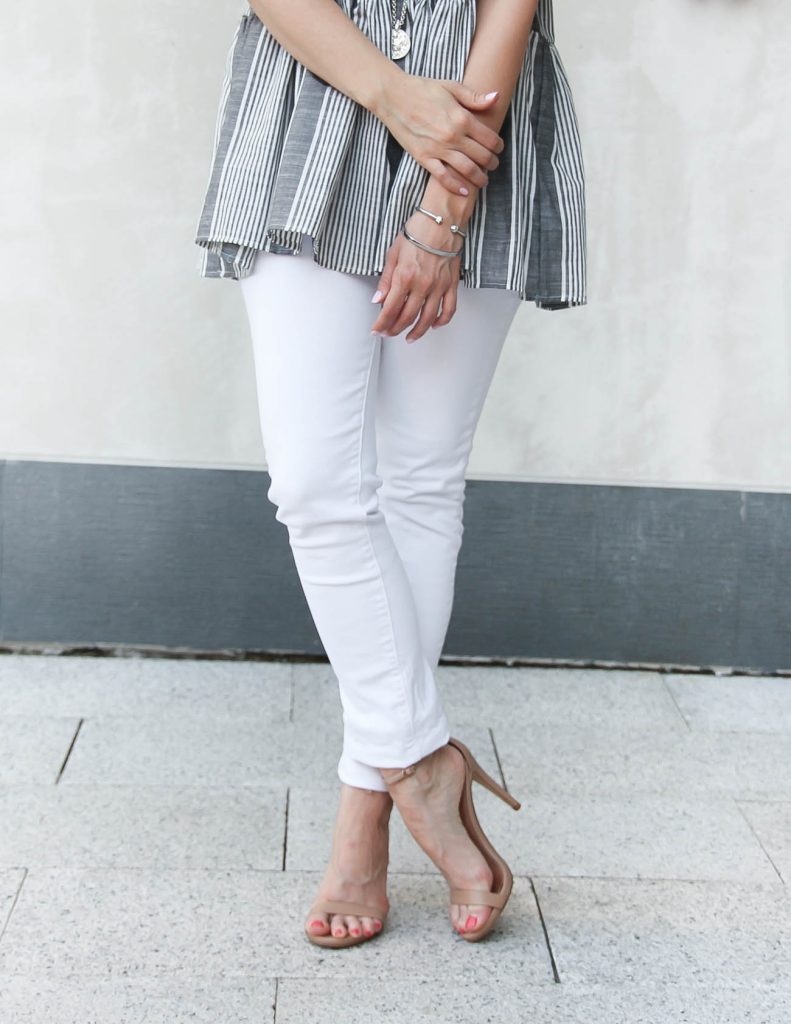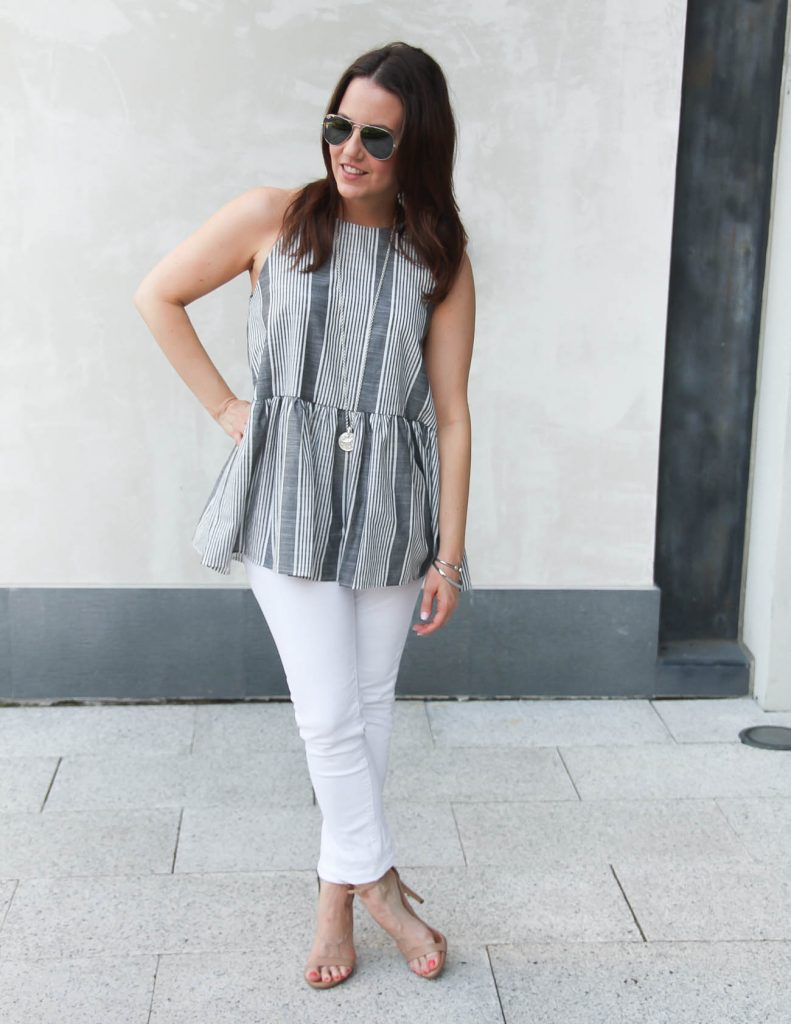 Happy Friday!! So who already did some damage at the Nordstrom Anniversary Sale??? Raising both my hands right now. 🙂  If you shopped online yesterday, you probably already know, but Nordstrom's site went down yesterday morning and for many it was down most of the day.  I was finally able to get my purchase in after work, and I am so excited with my first order of the sale! Did anyone go to the store yesterday?? I did last year and it was madness, so I was happy to shop from my computer this year, even if I had to wait out the technical problems.  Yesterday, I posted about my predictions for some of the top selling (aka will probably sell out) items of the sale, you can check it out HERE.  I'm also sharing a little look inside my shopping cart below.
OK enough Nordstrom sale talk, let's discuss this outfit.  This gray striped halter top is the cutest top for summer.  I have been majorly crushing on all things gray for a few months now, and I have always loved a good stripe.  This top put both of those things together for a match made in heaven.
The halter top design has been a summer favorite style of mine for YEARS!  I think it looks really flattering on a variety of people.  The high shoulder cut can really help give you the look of a more defined shoulder which I think can also make your arms look a little more toned. It's just a great overall silhouette in my opinion.  FYI On this top, It does run big, so I would definitely size down.
What goes better with gray than white, am I right?!?  This top does look cute with black jeans and shorts, but I think white skinny jeans are really the perfect pairing.   Since the top has a bit of volume, I chose my simple Stecy sandal over wedges. I think the simple sandal really helps offset the volume of the peplum a bit.
Alright you guys, have a wonderful weekend! If you have shopped the Nordstrom sale, leave me a comment and let me know what you bought! I'm always so interested to see just what people buy in a major sale like this one.  Thanks for stopping by!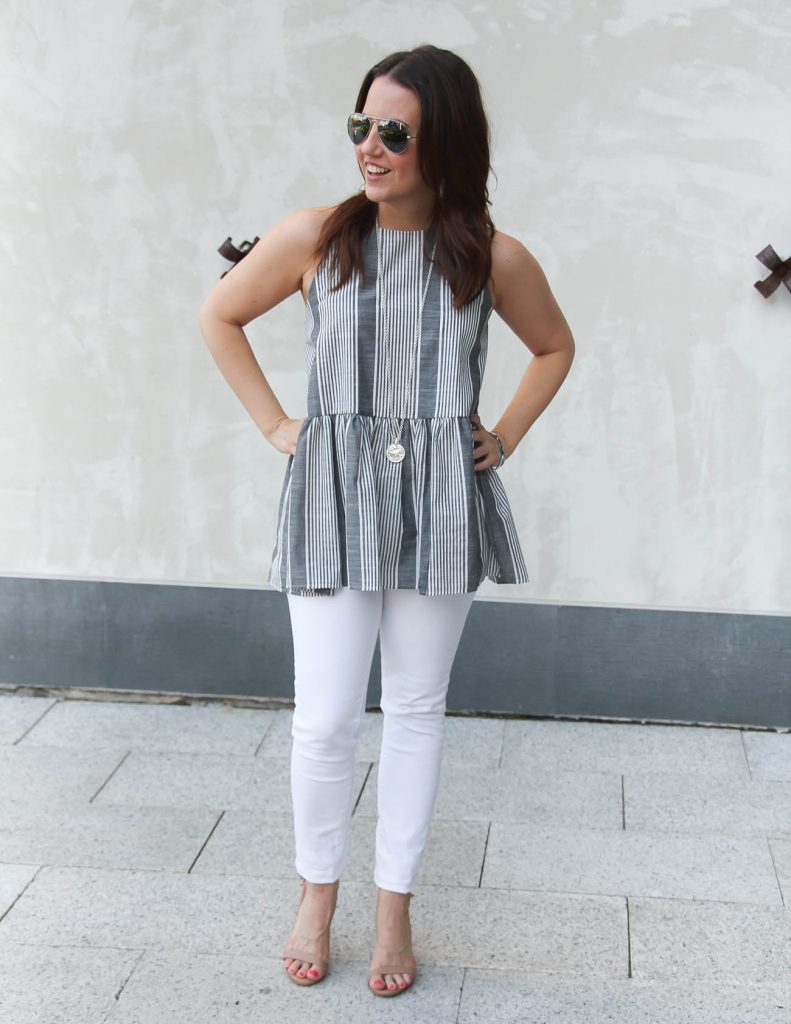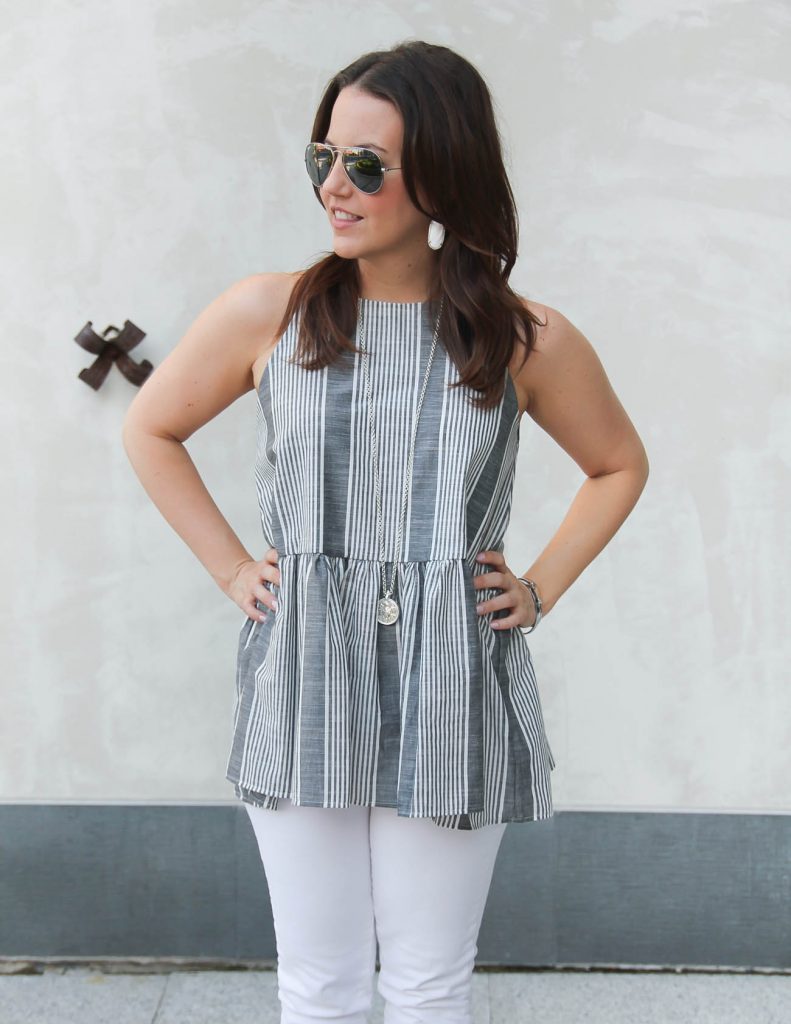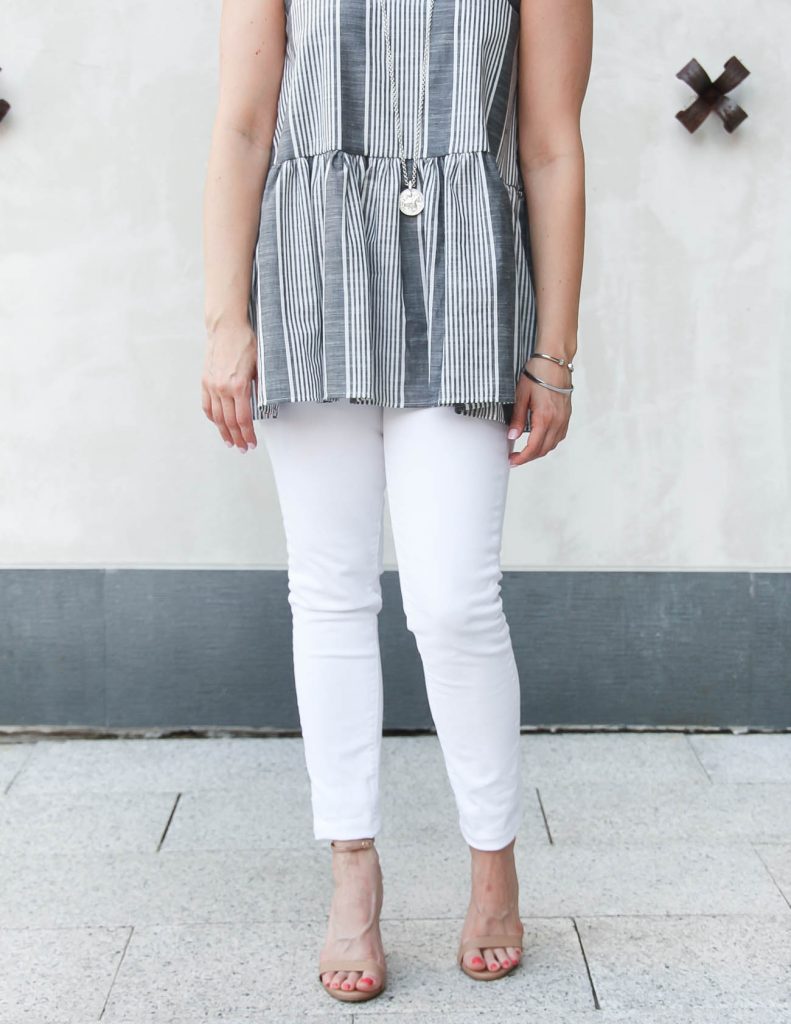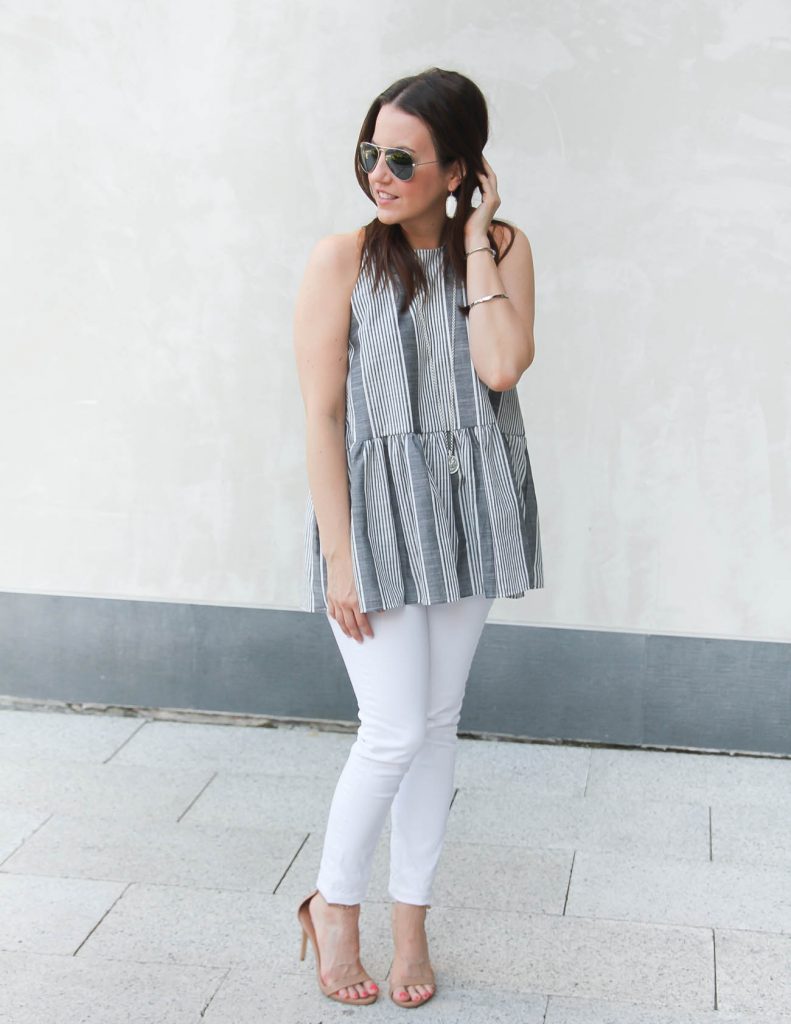 SHOP THE LOOK