Monthly Archives:
August 2017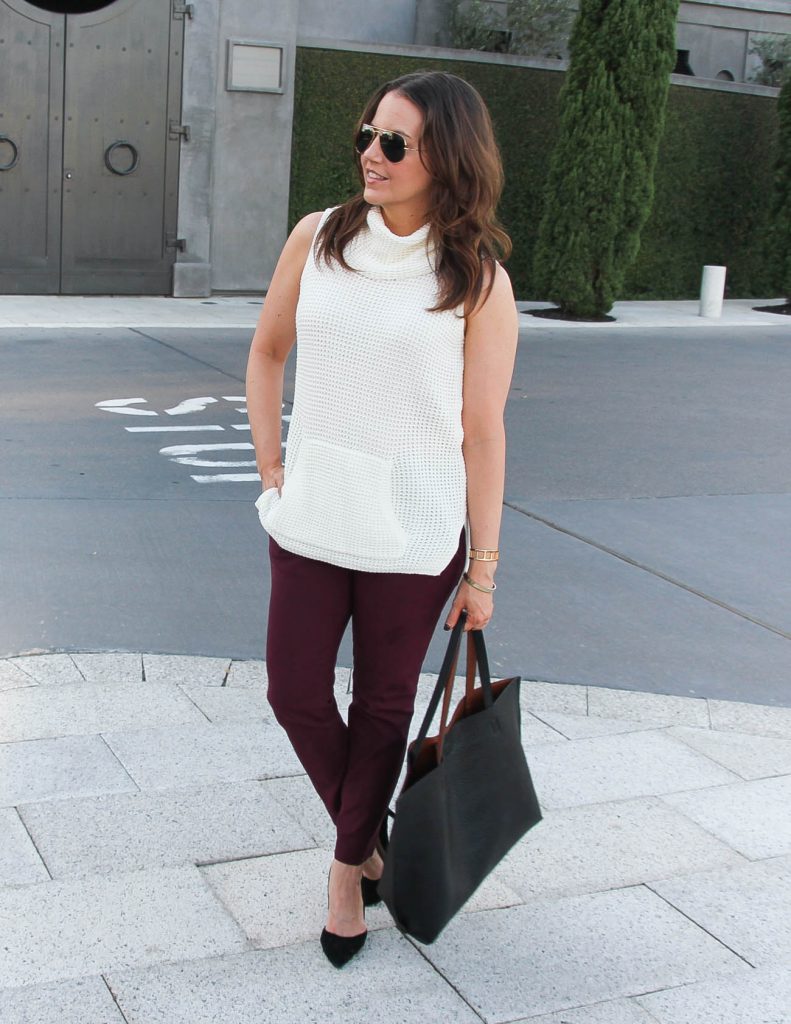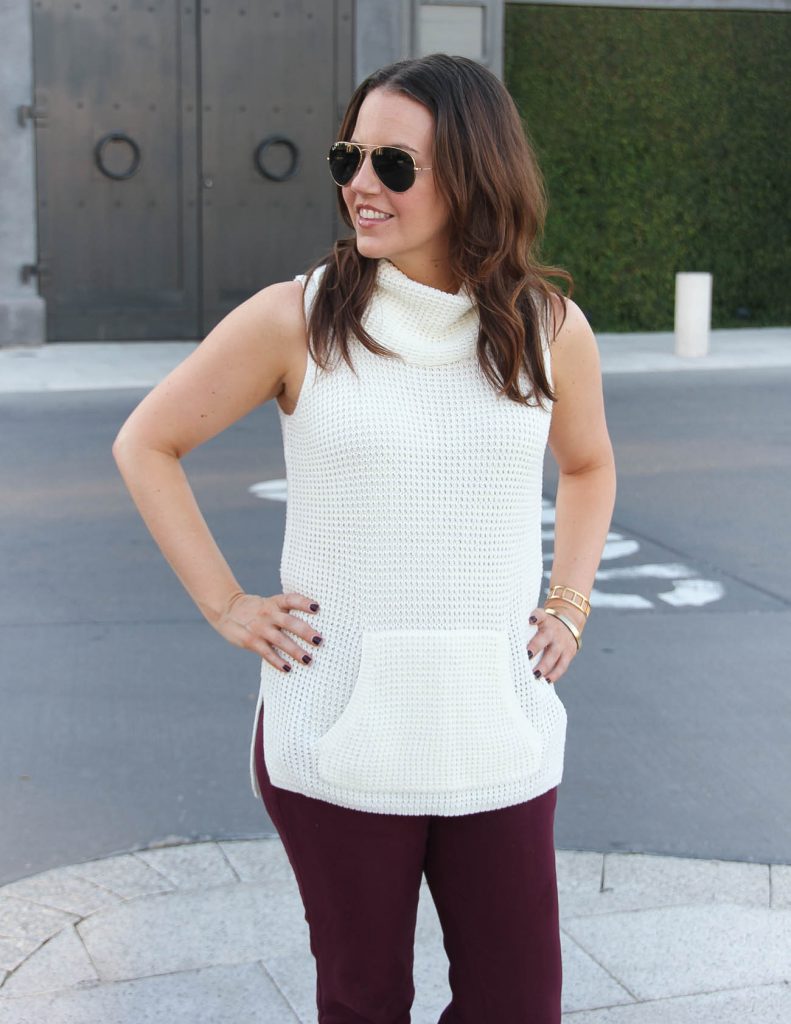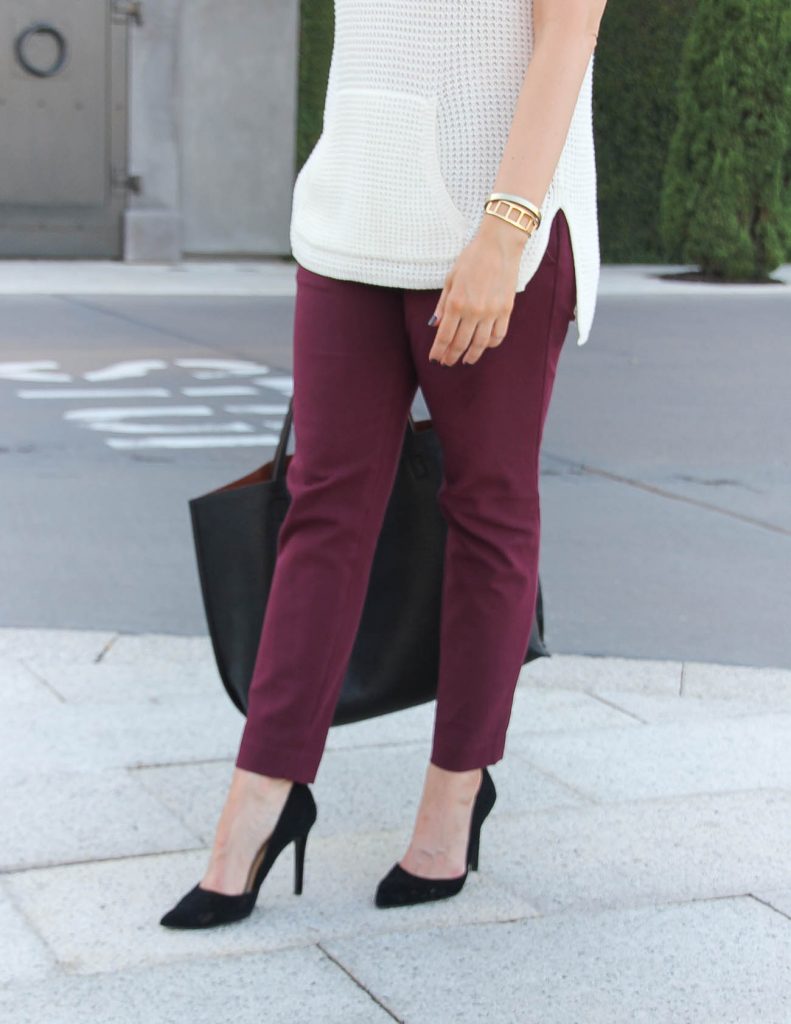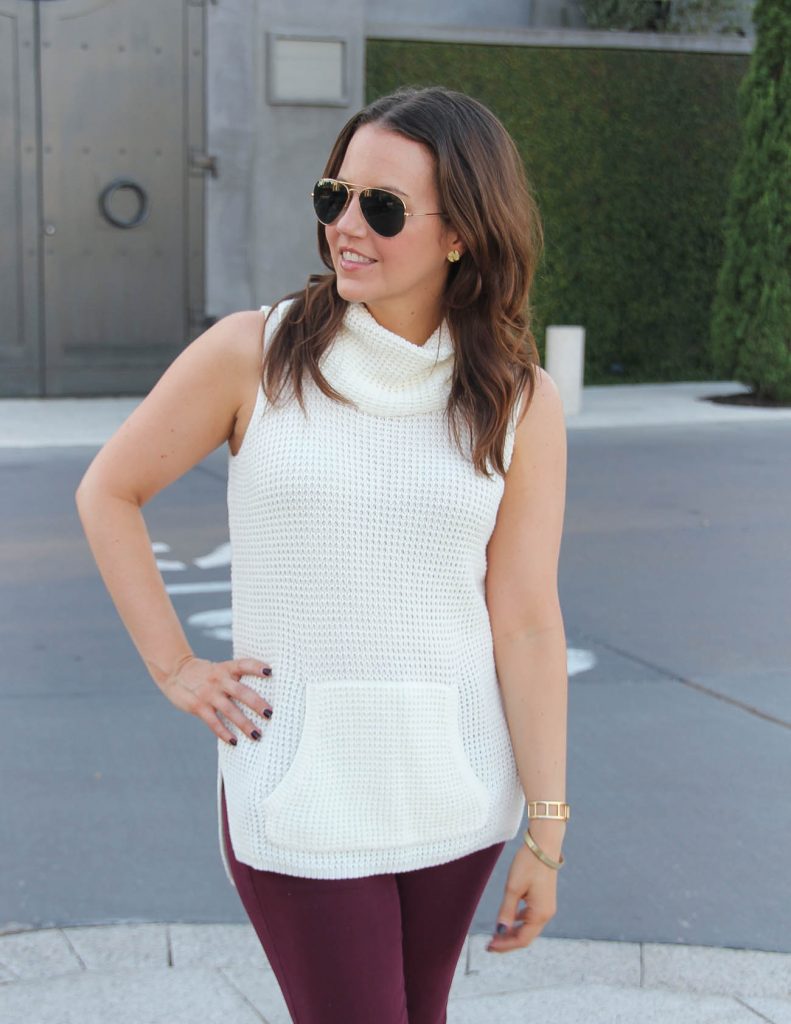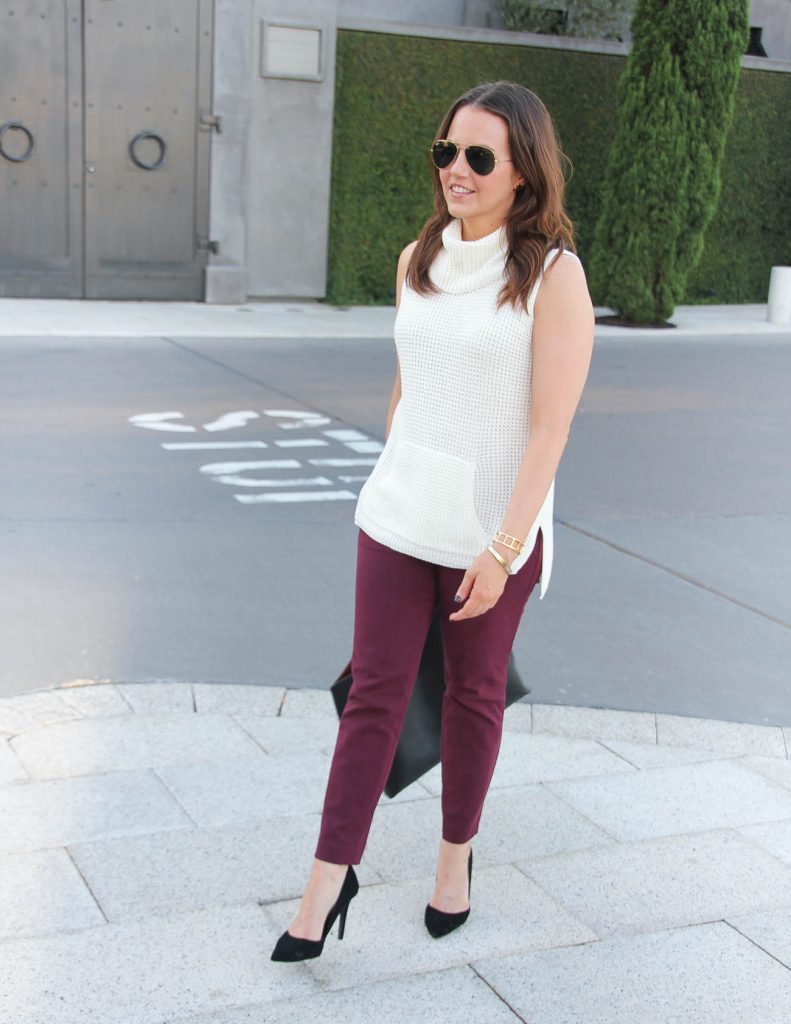 Hello Ladies! Happy Friday!  I'm so ready for this weekend.  I'm headed to a really fun street type festival called White Linen Night on Saturday, and it should be lots of fun! Everyone wears white, walks around to check out local shops, and enjoys wine all with good friends.  It's always a fun event and the perfect excuse to wear the dress from this post.
Ok so it may be casual Friday at work, but I'm still going to throw a little summer work wear at you today.  The fun thing about a Texas summer is that it's 100 degrees outside and about 60 inside. 🙂  I like to try and find summer work clothes that work with both hot and chilly temps.  This sleeveless sweater is the perfect example of that kind of piece.  It is warm and cozy for the office, but it's sleeveless for when I have to step outside on my lunch break or for happy hour.
Not only is it perfect for summer, but it's going to work for fall too giving me more use out of it.  This work outfit could work for both summer and fall.  I mean our fall is still on the warmer side.  For a more casual look, you can pair this top with jeans and boots or booties for a weekend date night look.
Ya'll only one more weekend to shop the Nordstrom Anniversary Sale! Prices will go up on Monday, so be sure to get all your last minute orders in by Sunday night.    You can find some of my favorite picks and links to all my sale related outfit posts HERE.  Have a wonderful weekend and thanks for stopping by!!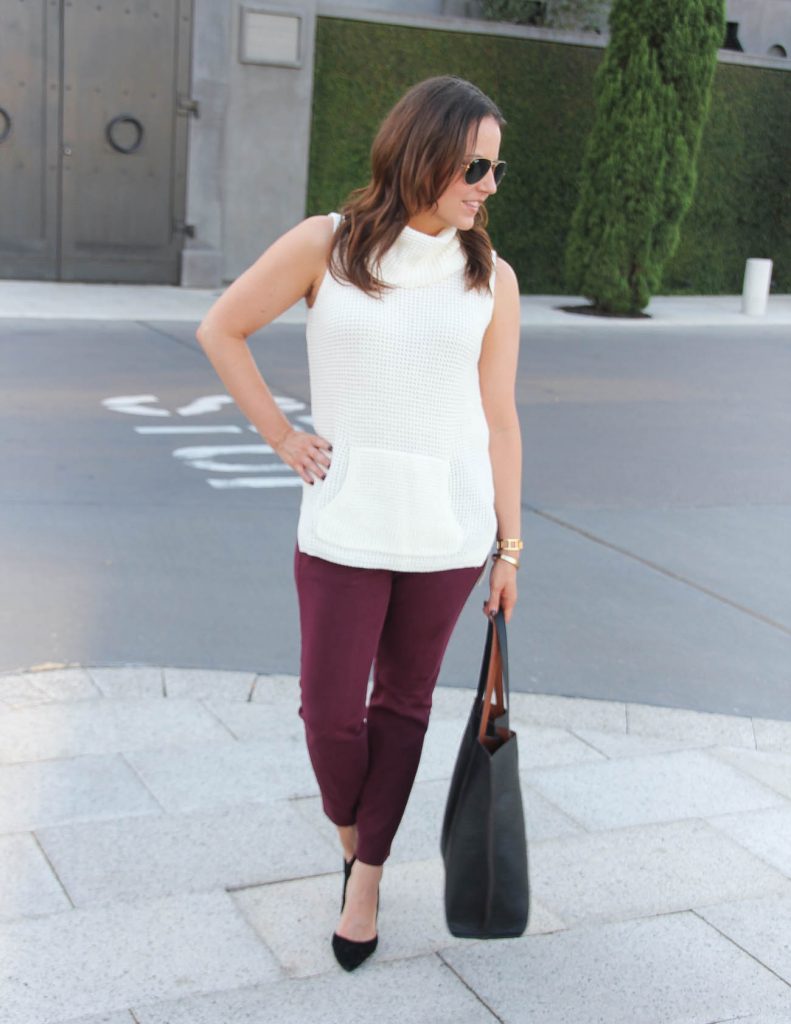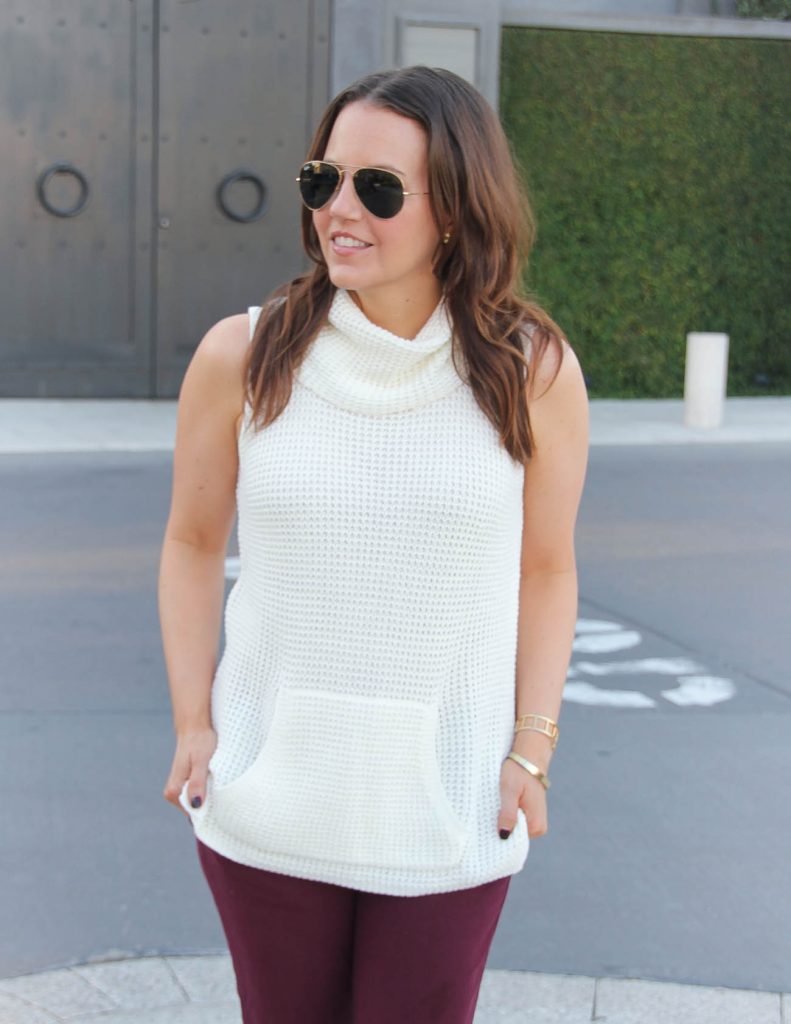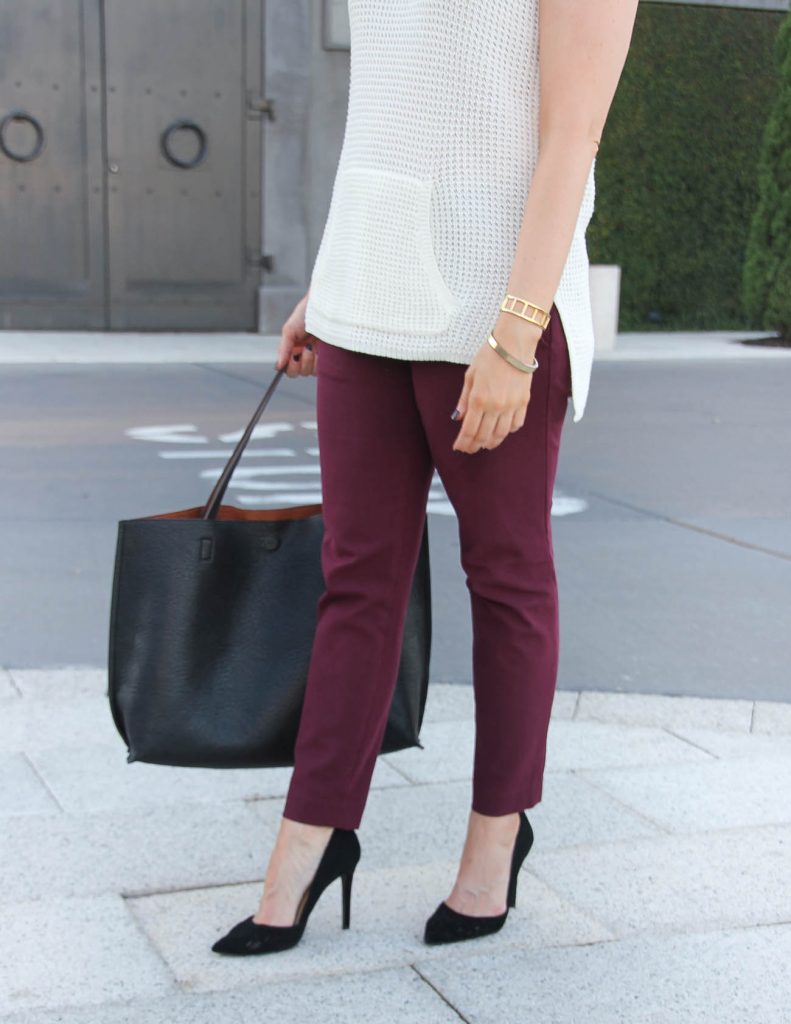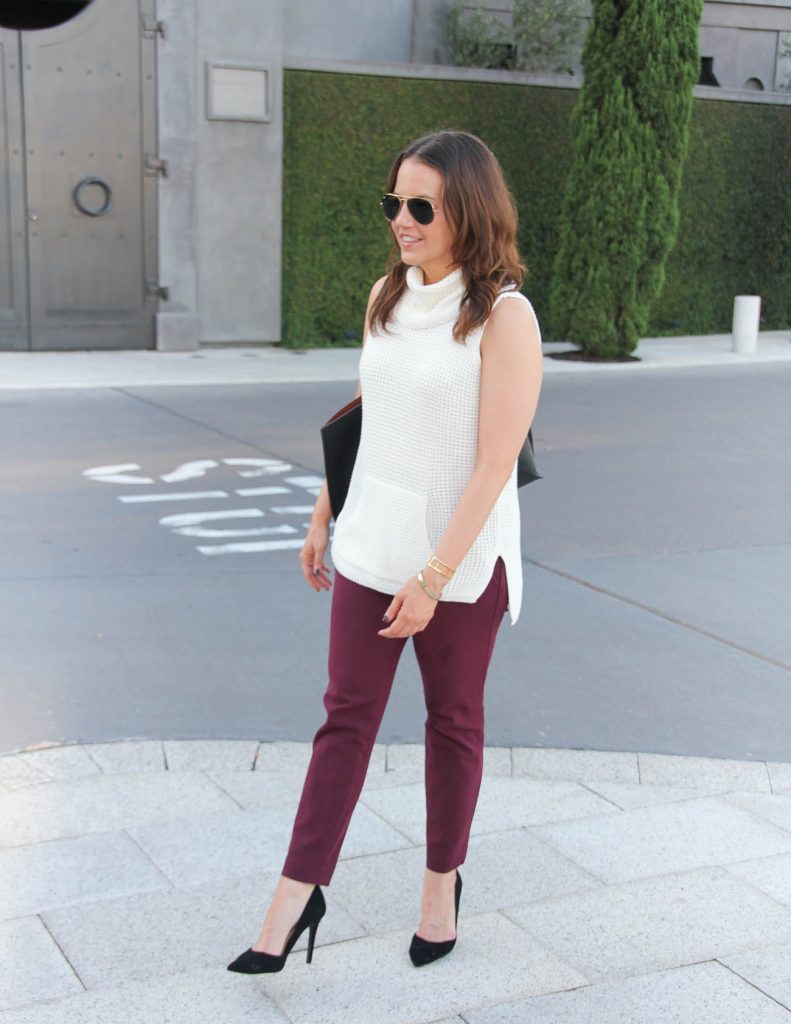 SHOP THE LOOK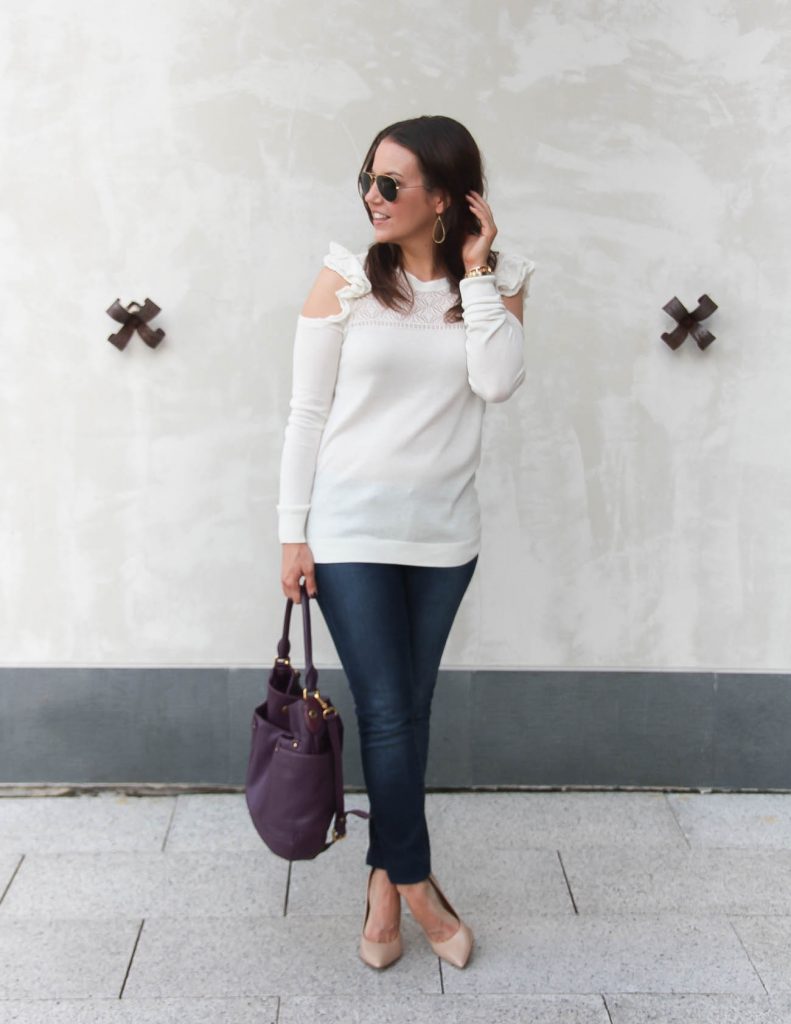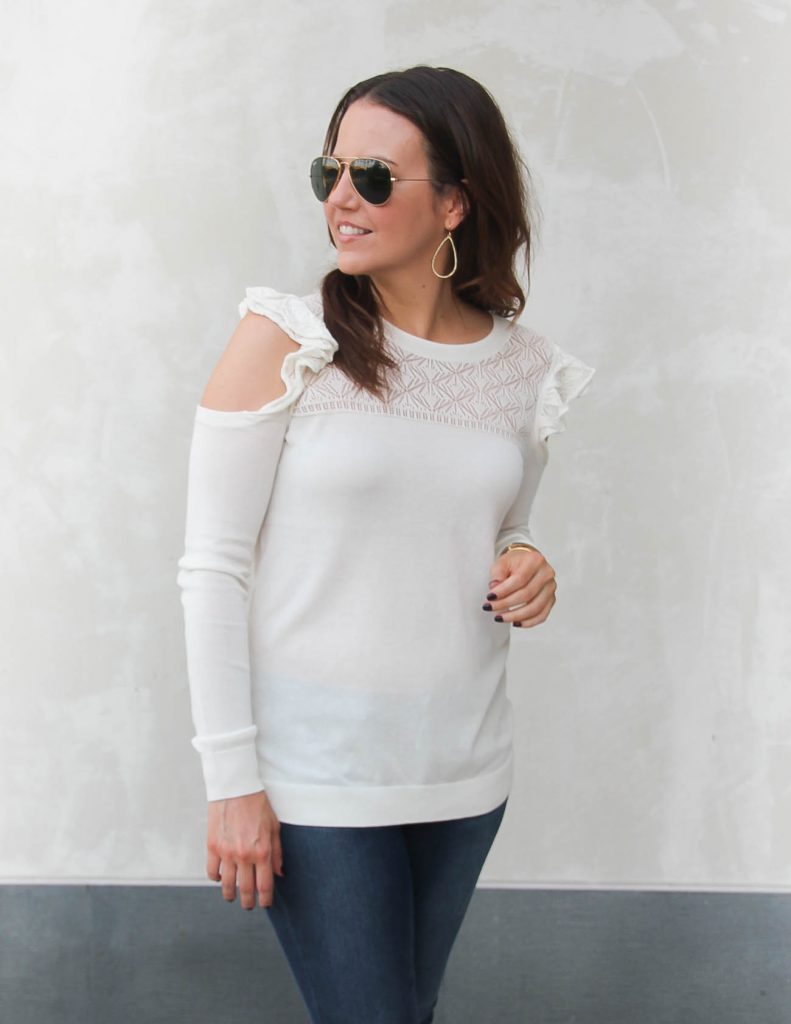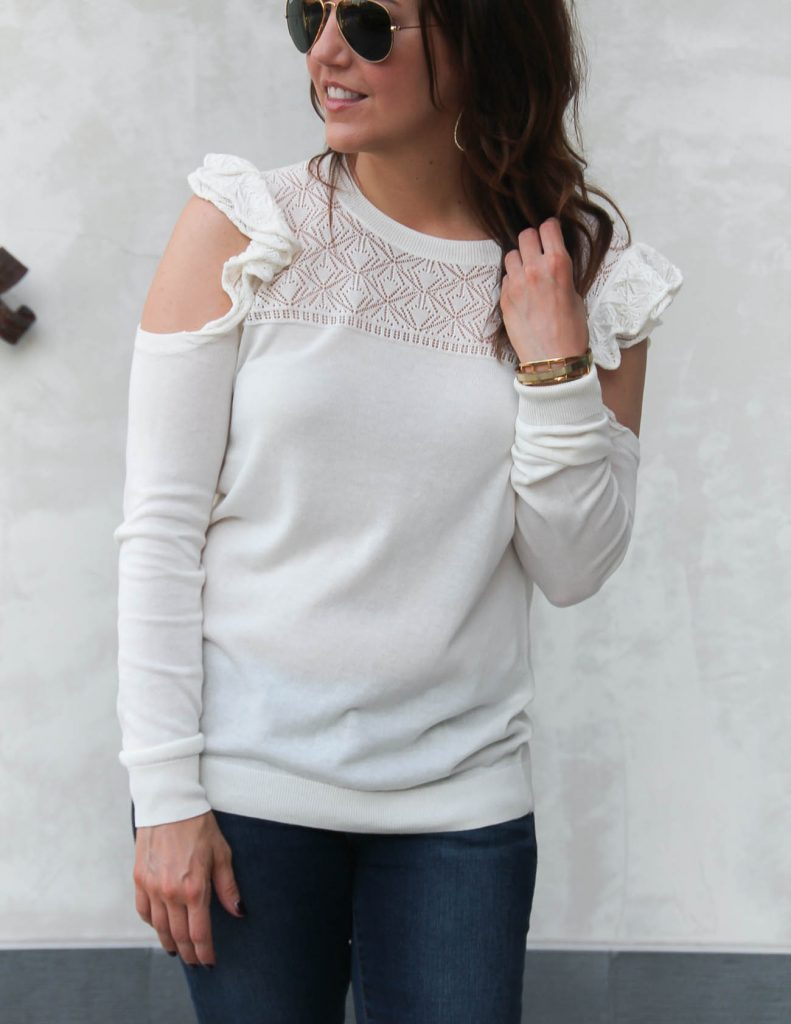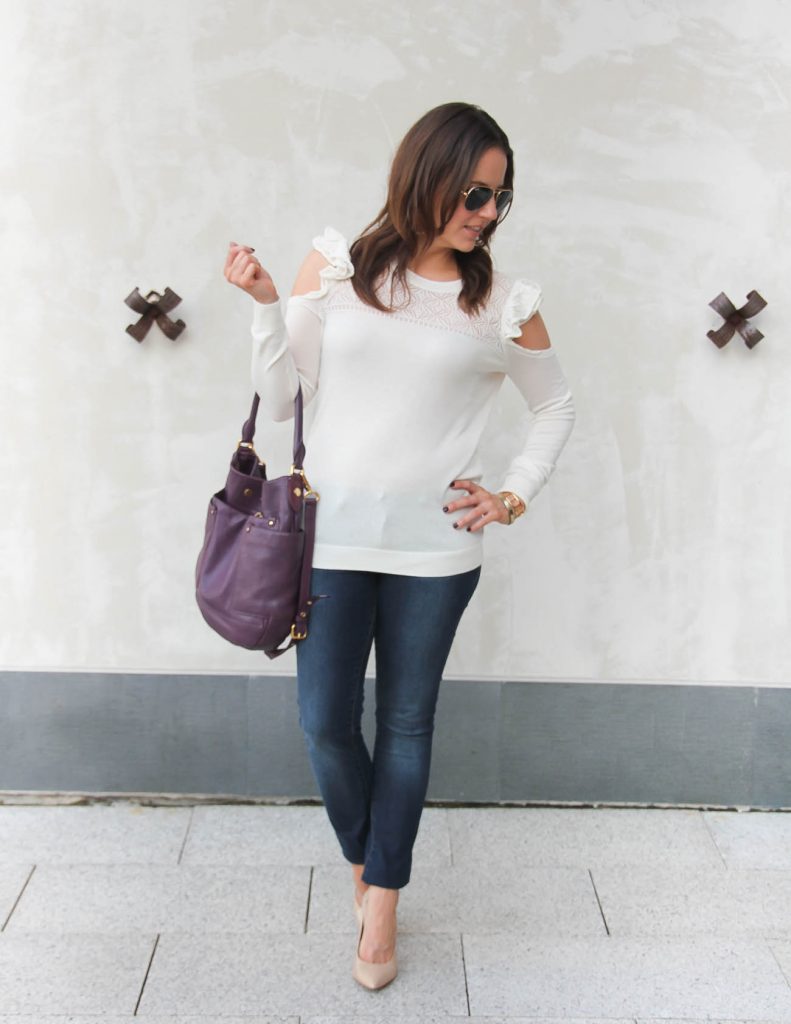 Hello Hello! I'm sharing another cute little Nordstrom Anniversary Sale find today!  Ok I know it's totally not the season or weather for this top, but by the time it is I feel like this cute cold shoulder sweater will no longer be available.  I decided why not share it now and while it's still on sale!
This sweater has several cute little details from the lace like knit across the chest to the pretty shoulder ruffles to the fun shoulder cutouts.  I liked this sweater because it was different and had some pretty and feminine touches.
The sweater is on the thinner side, so you may need a cami underneath it.  I didn't wear one for the pics, but I might when I officially wear it out.  I love thin lightweight sweaters, because we really don't get much cold winter days, so they are perfect.
Also, you guys I found my purple bag online!!!  Like the exact one!  I purchased mine at Nordstrom Rack a few years ago, and I rarely find it anywhere online.  So if you eye it every time I share it, there it is!!
It's also Style File Link Up Day! So scroll on down to share your latest outfit post or to find more fabulous style inspiration. Thanks for stopping by.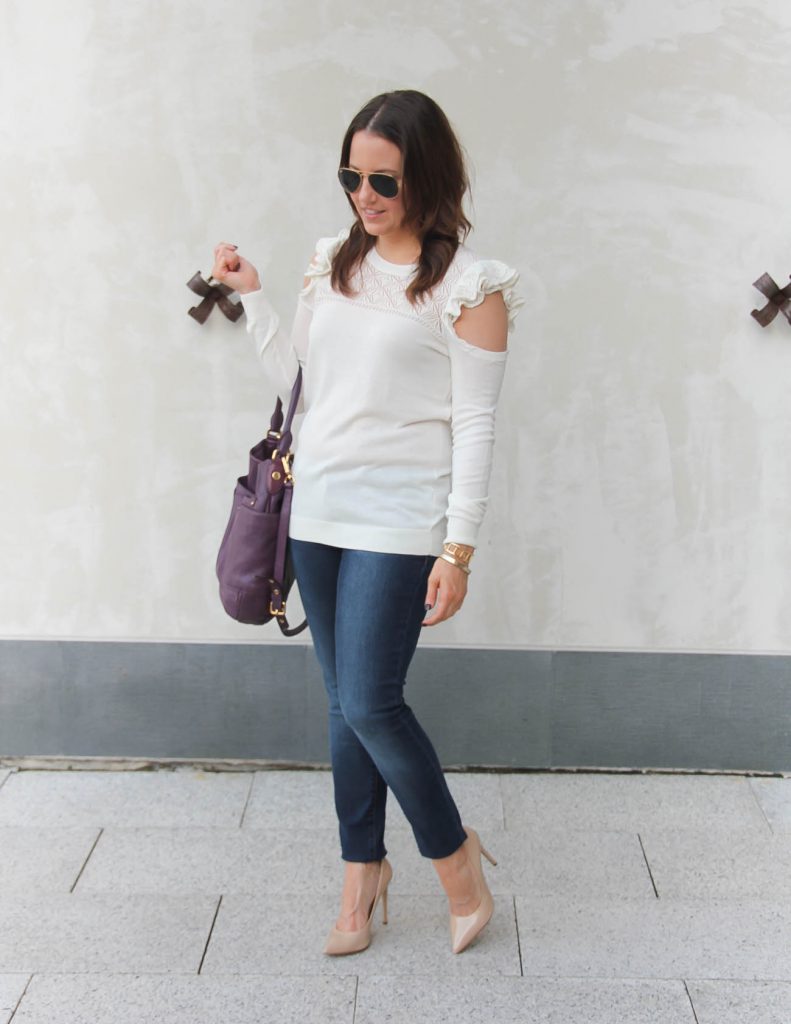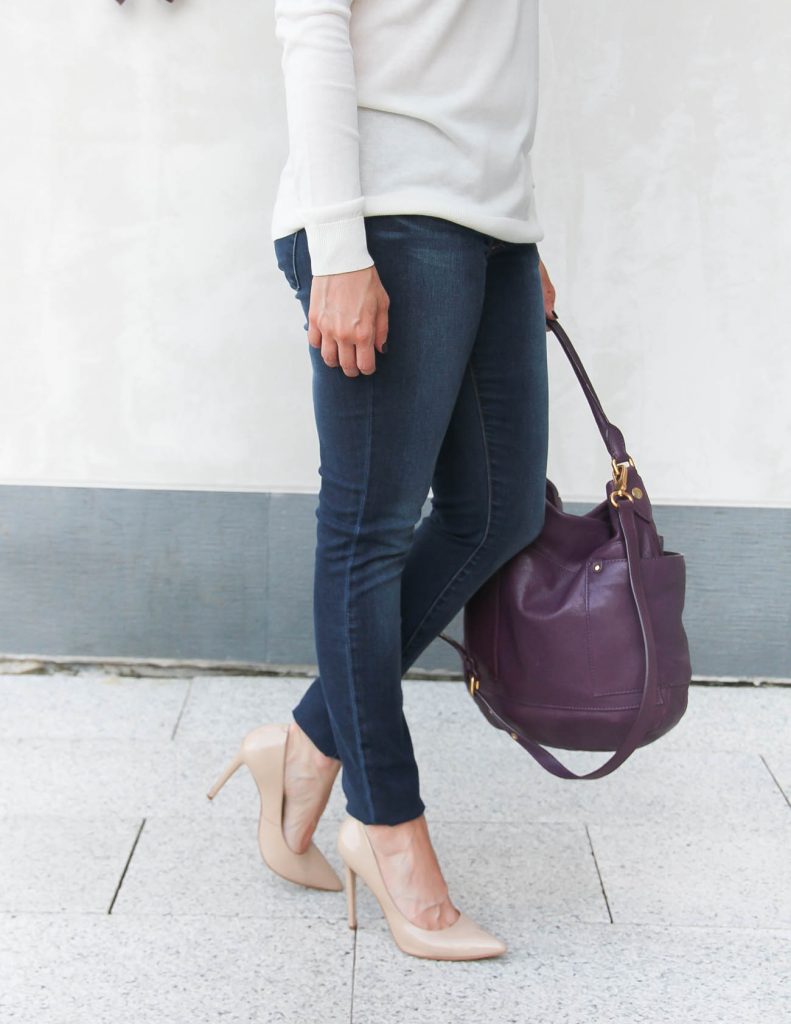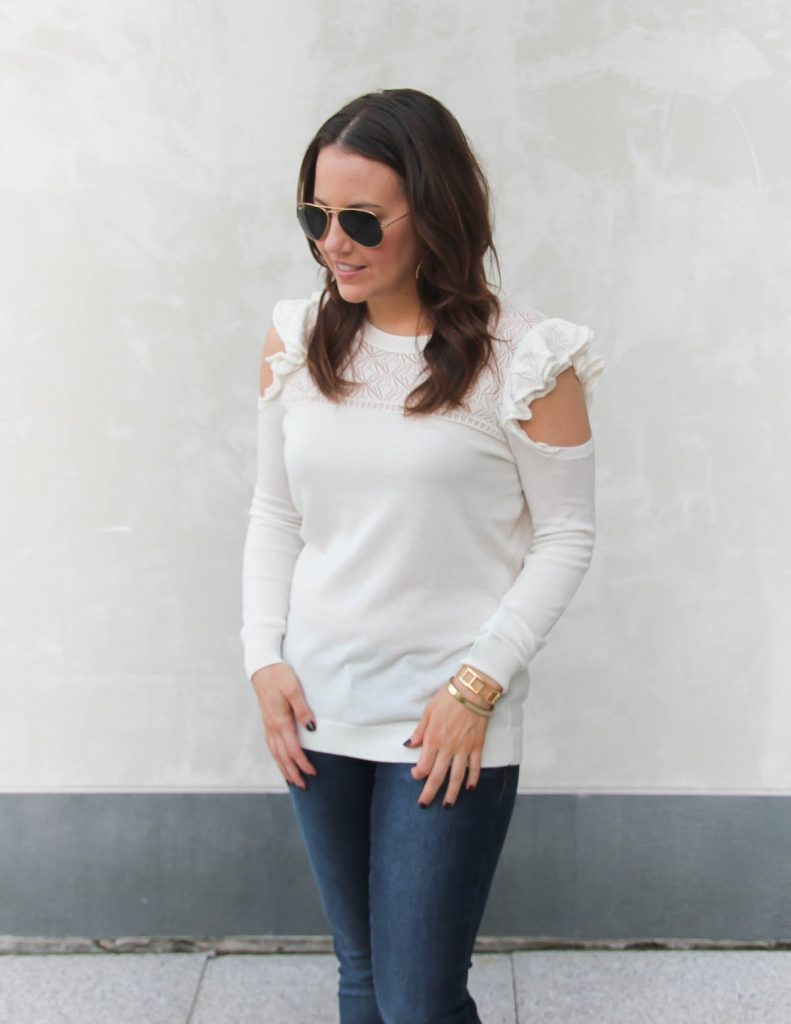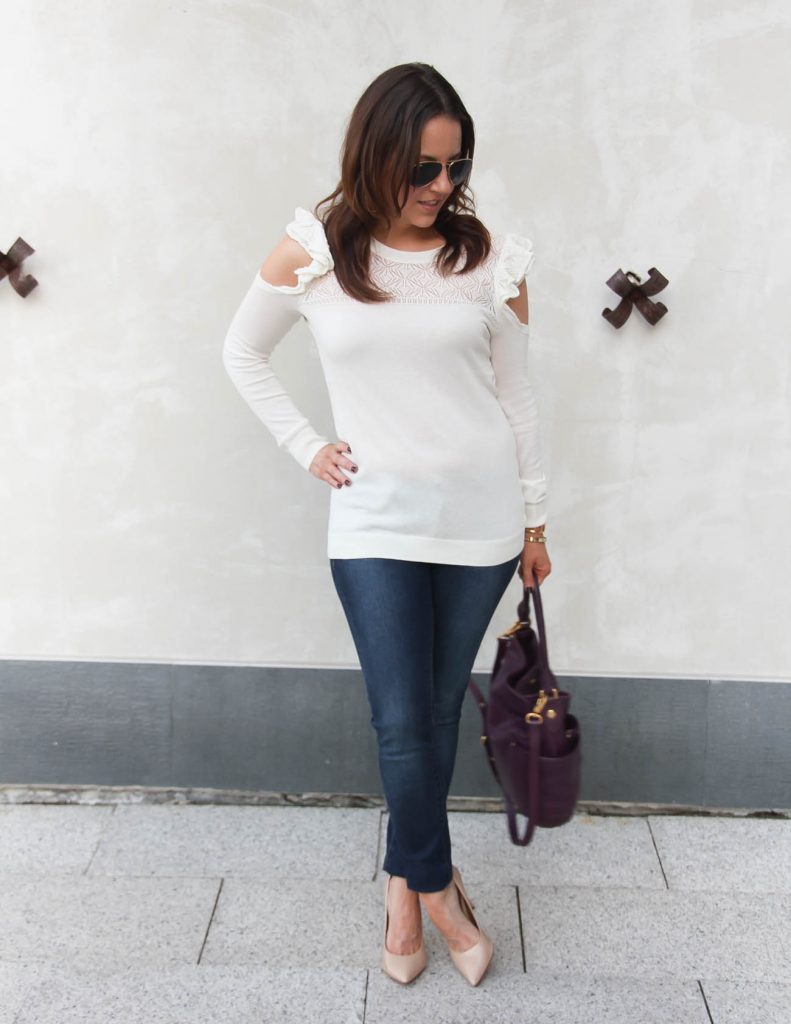 SHOP THE LOOK