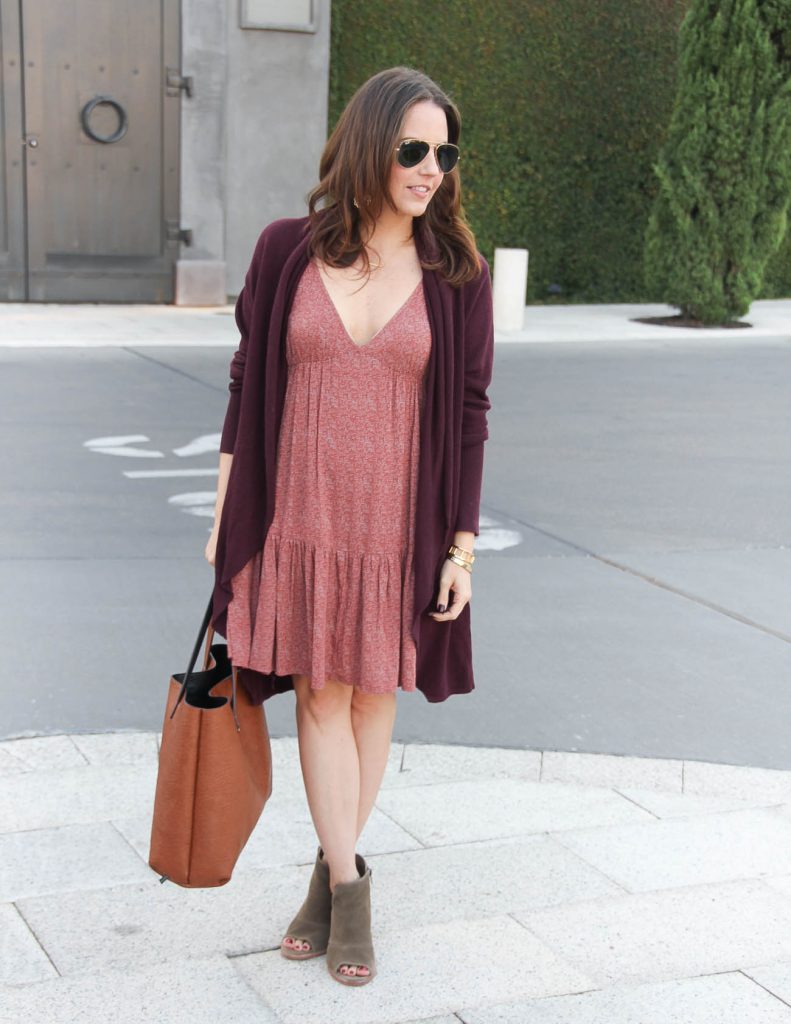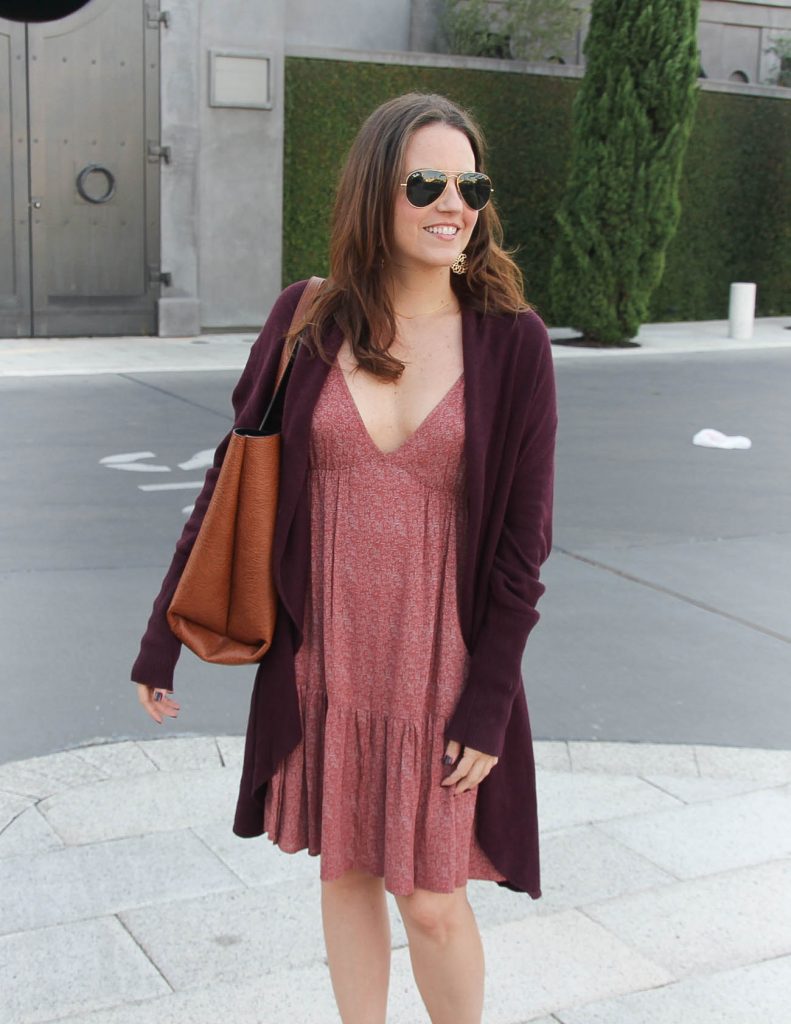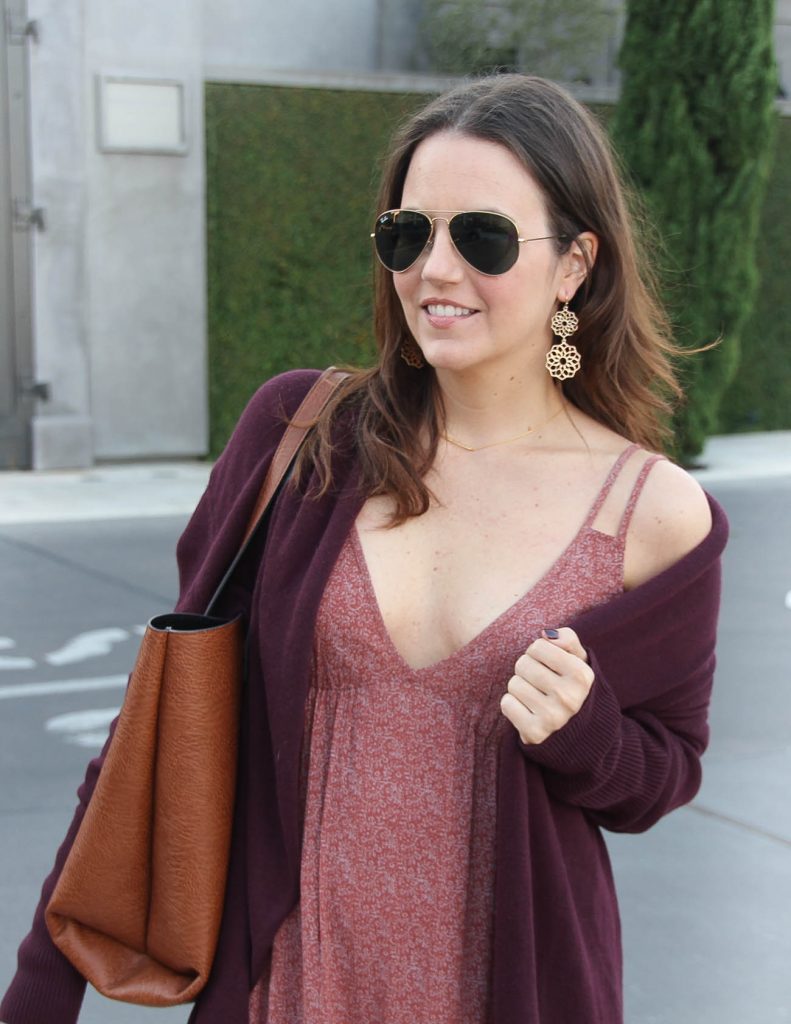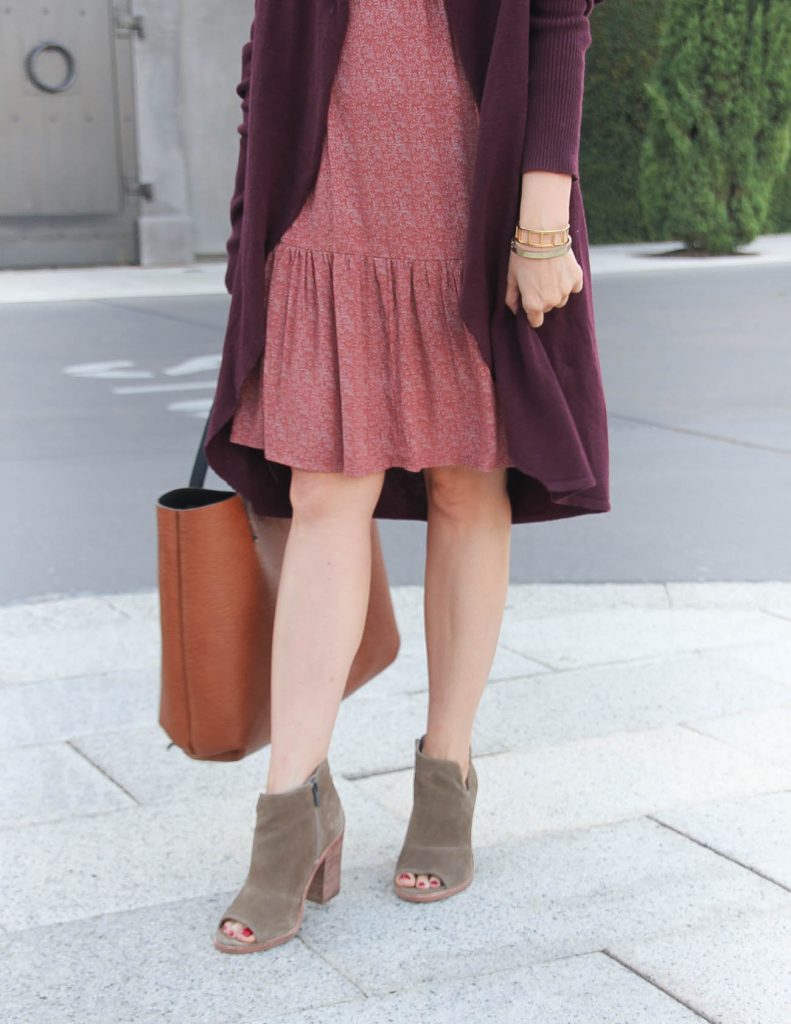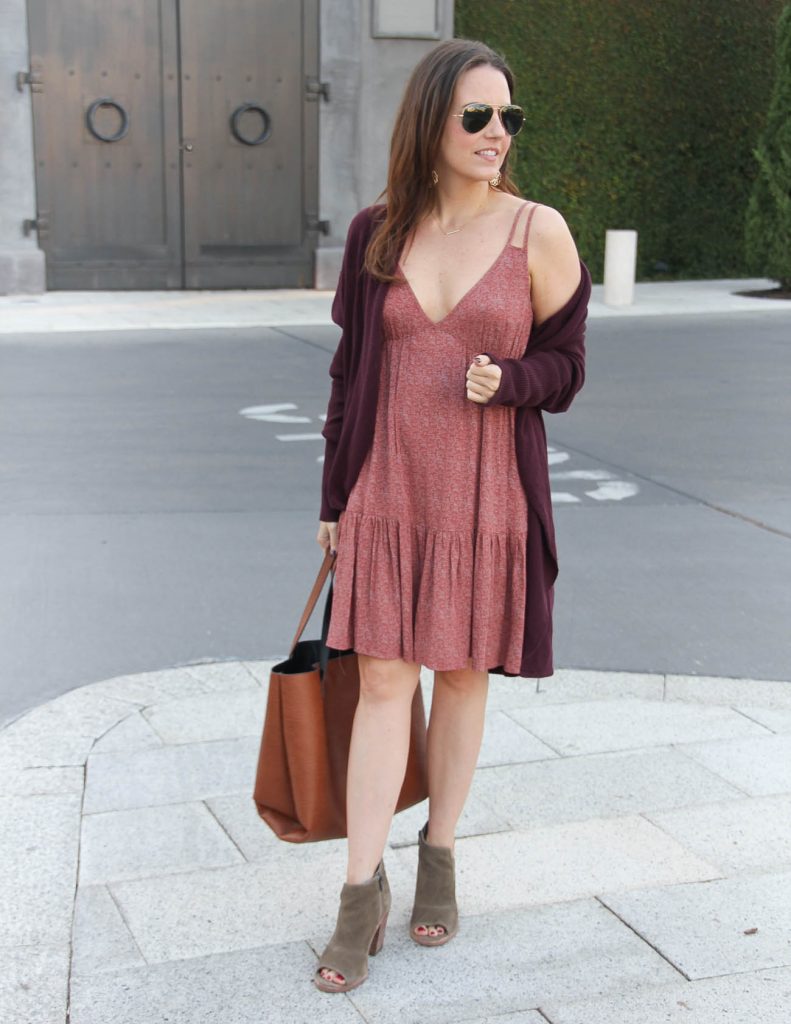 Hello Hello!  How was your weekend?? I spent some time with family, we seriously laughed so hard we were crying. It was a really fun evening.  Thanks to a tiny bit of cool early evening weather, I was also able to lace up my running shoes and go for a short jog/walk.  Texas heat makes outdoor workouts impossible in July through early September, so I love when the temps finally let me get out and do a little light jogging.
I have been sharing lots of fall outfit inspiration lately, and I wanted to share how to transition summer dresses into fall.  These tips are super easy, and you probably already have everything you need in your closet.
First – It's all in the shoes.  Booties were one of my must haves basics for fall, and they are a great way to create a fall outfit with your summer dresses.  I love a good peep toe bootie because I feel like they still have a slightly summer feel and are good if it is warmer out.  For a closed toe bootie, I like to pair my dresses with a bootie that dips in the front across the ankle.  I think it help create a little bit more of an elongating look versus cutting you off and throwing off your proportions.  For some reason, I don't feel that way with a peep toe on me. (Find more of my favorite booties for fall HERE)
Second – Add on a layering piece.  Whether you opt for a denim jacket, leather jacket, or cozy cardigan, adding on a layer over your dress is the easiest way to transition summer dresses to fall. This one piece can change the overall look of the dress.  A fitted jacket can help add shape, and a looser fitting cardigan can give you a casual boho vibe.
I told you, two steps and super easy.  Thanks so much for checking in today, and don't forget to keep scrolling to check out the Style File Link Up!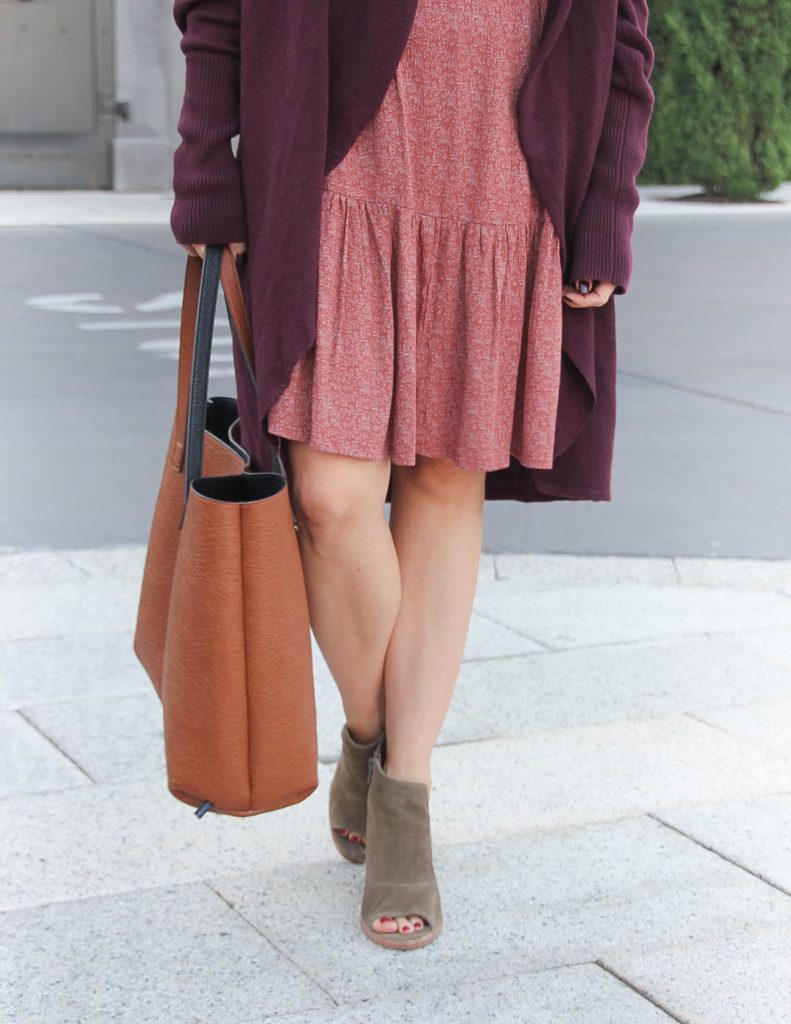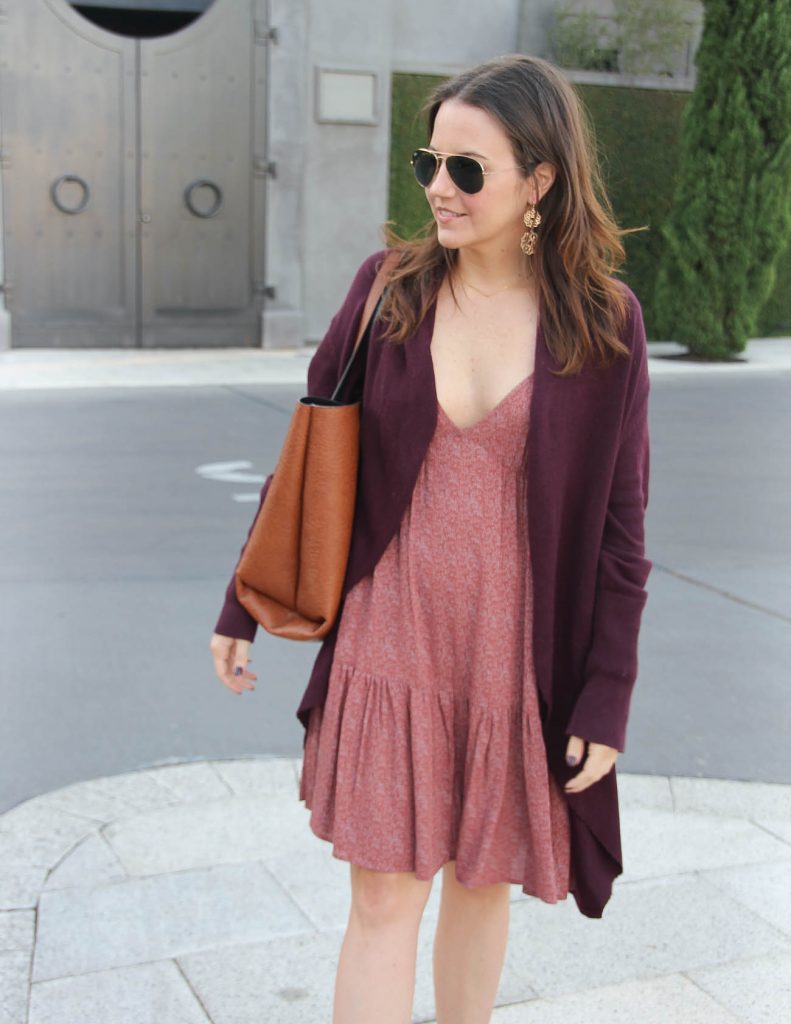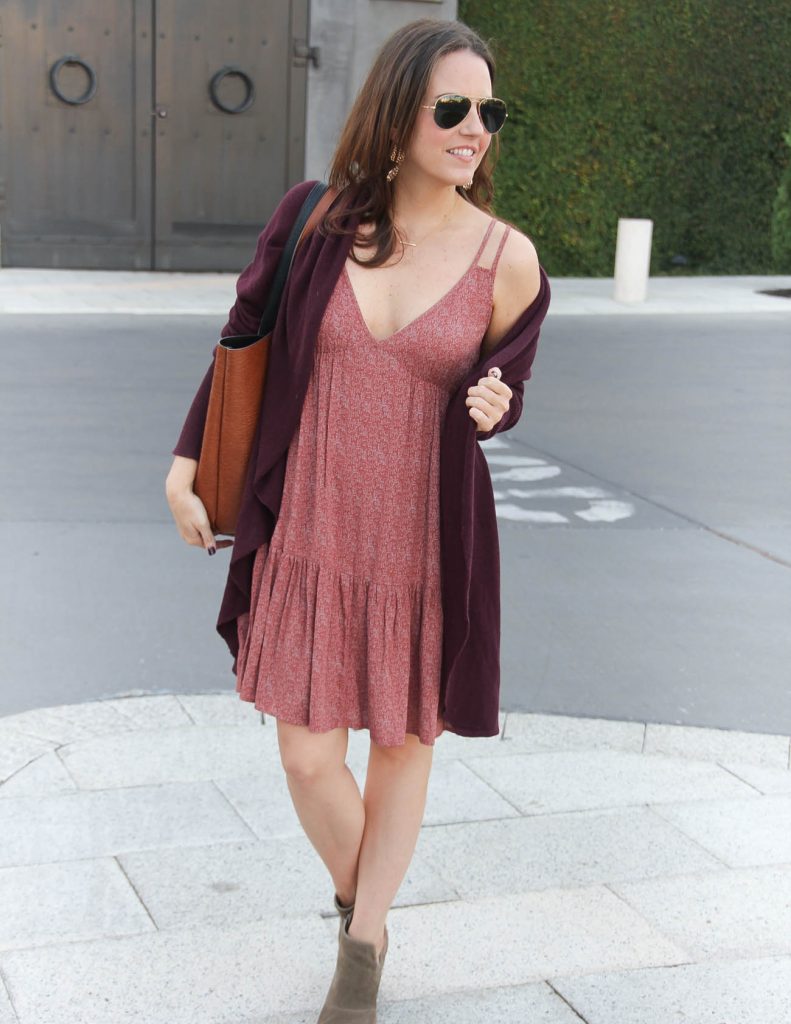 SHOP THE LOOK
Love this post? You may also love: