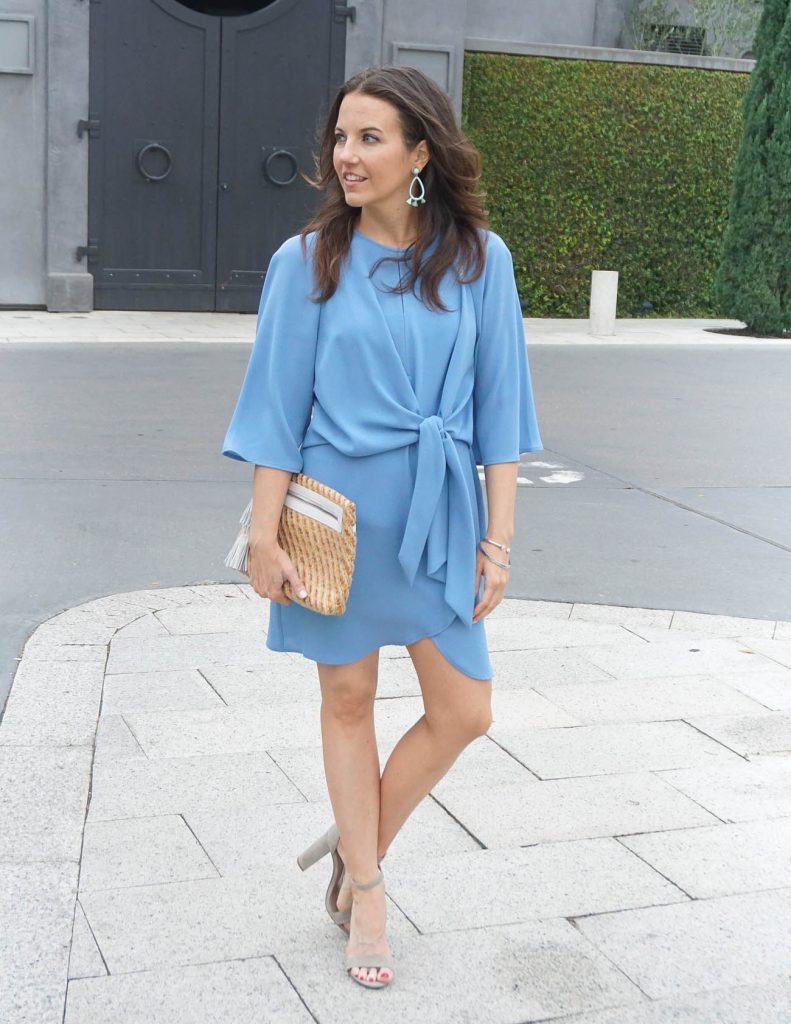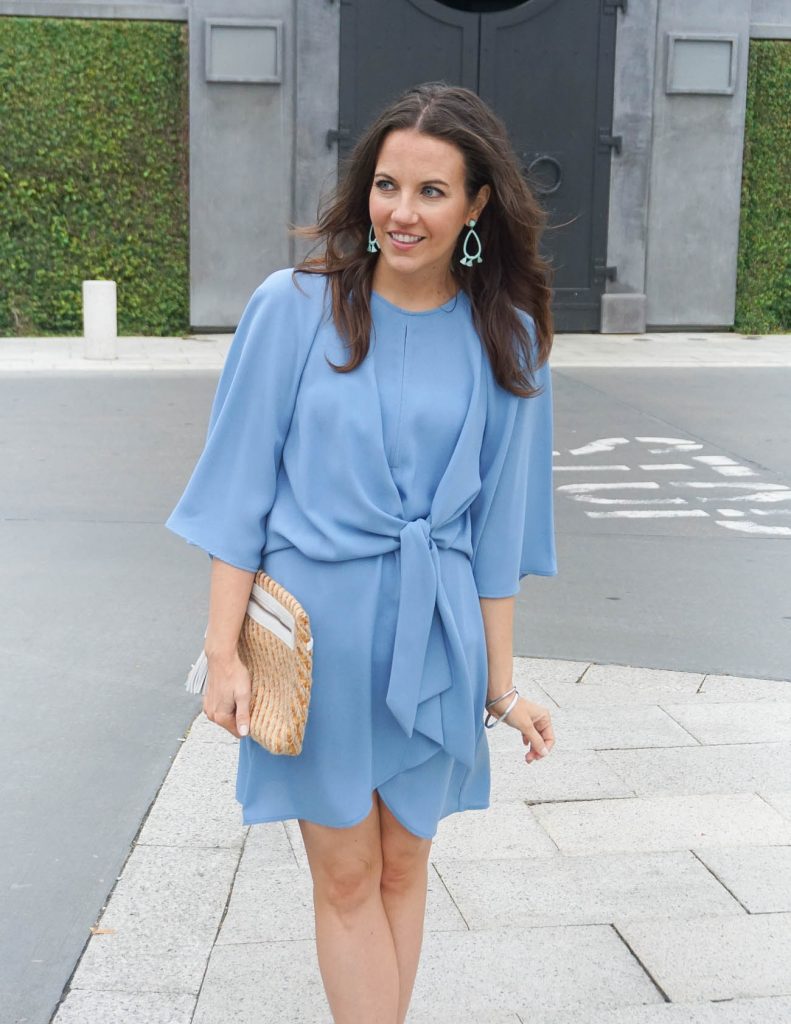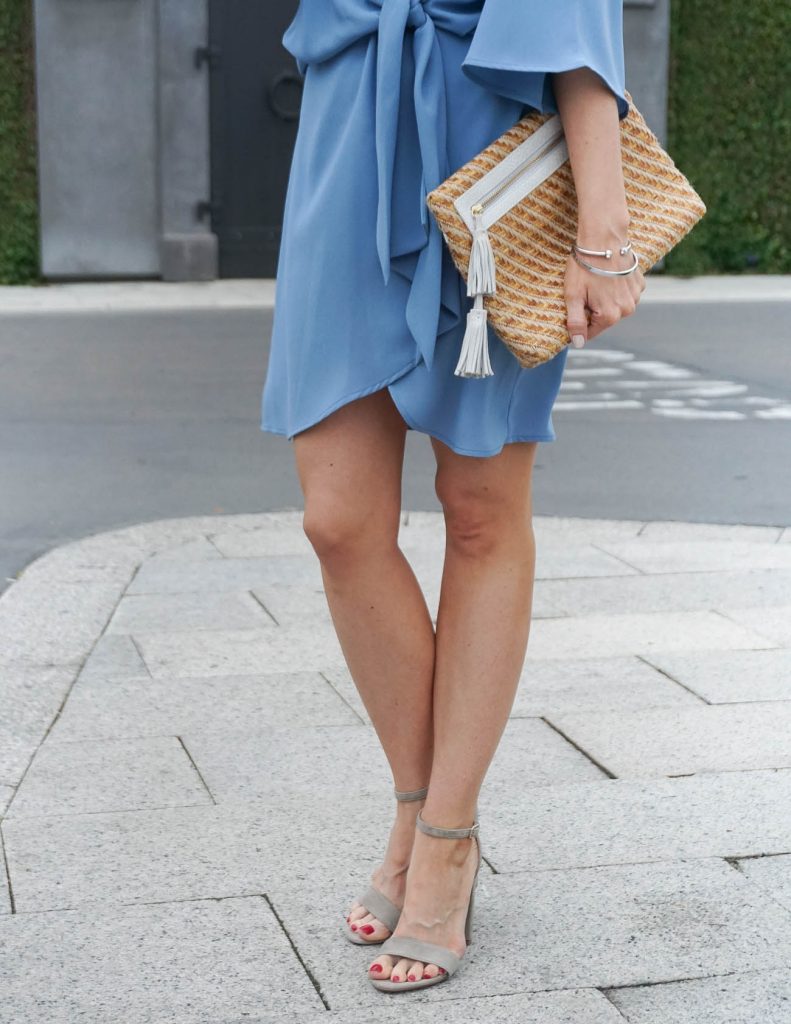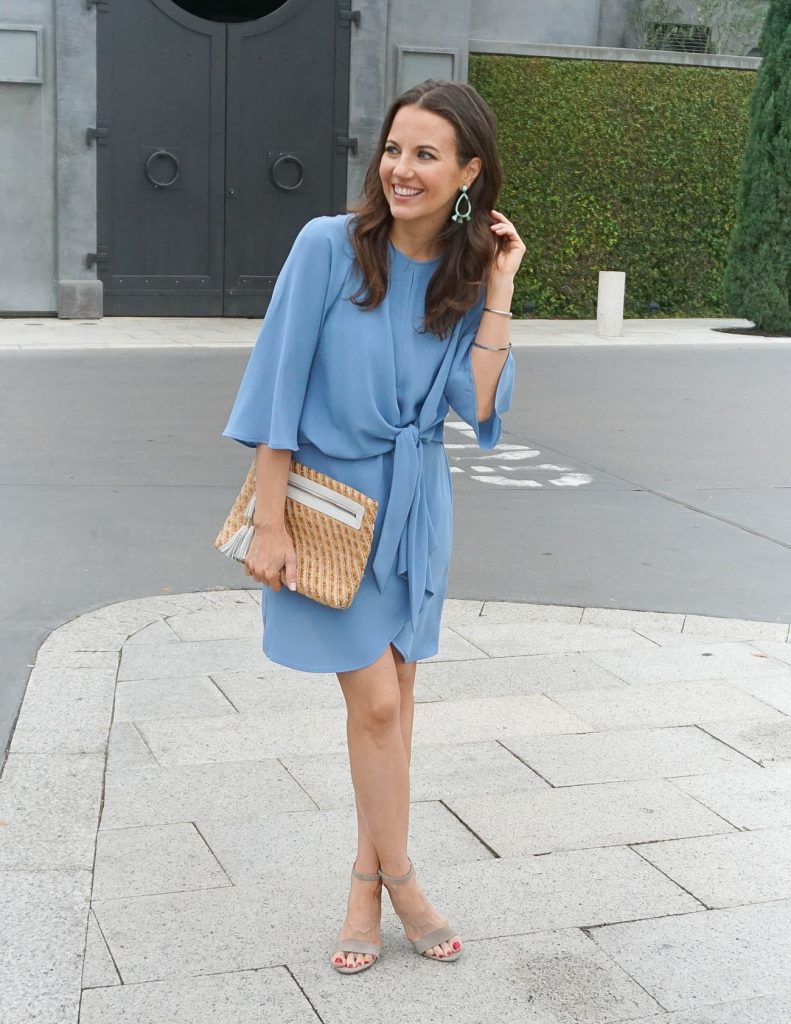 Happy First Day of Spring!  I cannot think of a more perfect way to celebrate than with this gorgeous light blue dress AND  a round up of my favorite 2o Spring dresses under $100!  I am a huge fan of Spring for many reasons. The big non-fashion ones – 1) all the flowers are blooming and 2) the feeling of fresh starts and new beginnings.  I feel like everything from plants, people, and social calendars are all start coming back to life with the start of Spring.
The Spring season has me on the biggest dress kick right now.  I'm warning you, the rest of March and most of April is going to be real dress heavy, but they will all be really pretty. 🙂  I love this little light blue number for Easter, date night, a baby/bridal shower, or a fancy Sunday Brunch.  It's Topshop which is European fit and sizing, so you definitely want to size up.  I'm wearing a US6, and I normally wear a 4 in dresses.
Ya'll these sandals that I love finally came back in stock in my size in the taupe color.  I have never added to cart so fast!!  I predict to wear these and my black pair on major repeat all spring and summer.  I mean they are the most comfortable heels I own after all.
I also rounded up 20 of my favorite Spring dresses under $100.  If I let myself keep browsing, I probably would have ended up closer to 100 under 100. Stay tuned to my Spring Style Finds for more picks throughout the season.  The dresses below are a good mix of casual, work, date night, and wedding season.  I wanted to be sure to hit ALL the events you might have coming up this spring.
I hope ya'll enjoy the first day of Spring and have a beautiful season ahead!
MORE SPRING DRESSES UNDER $100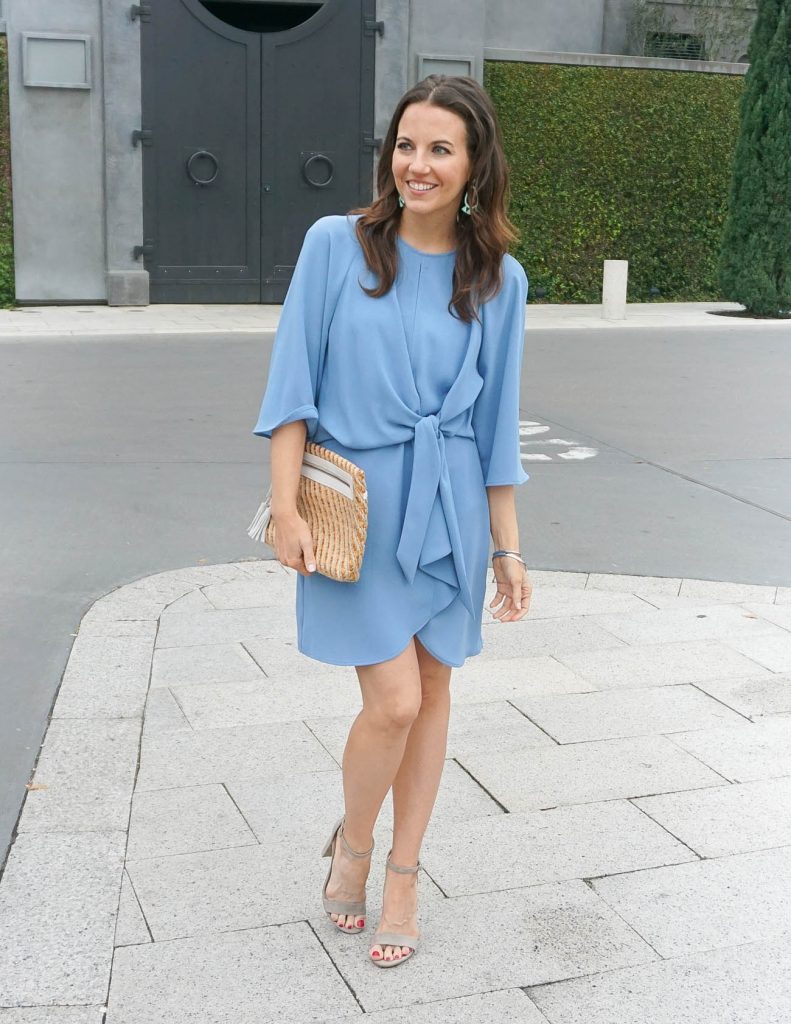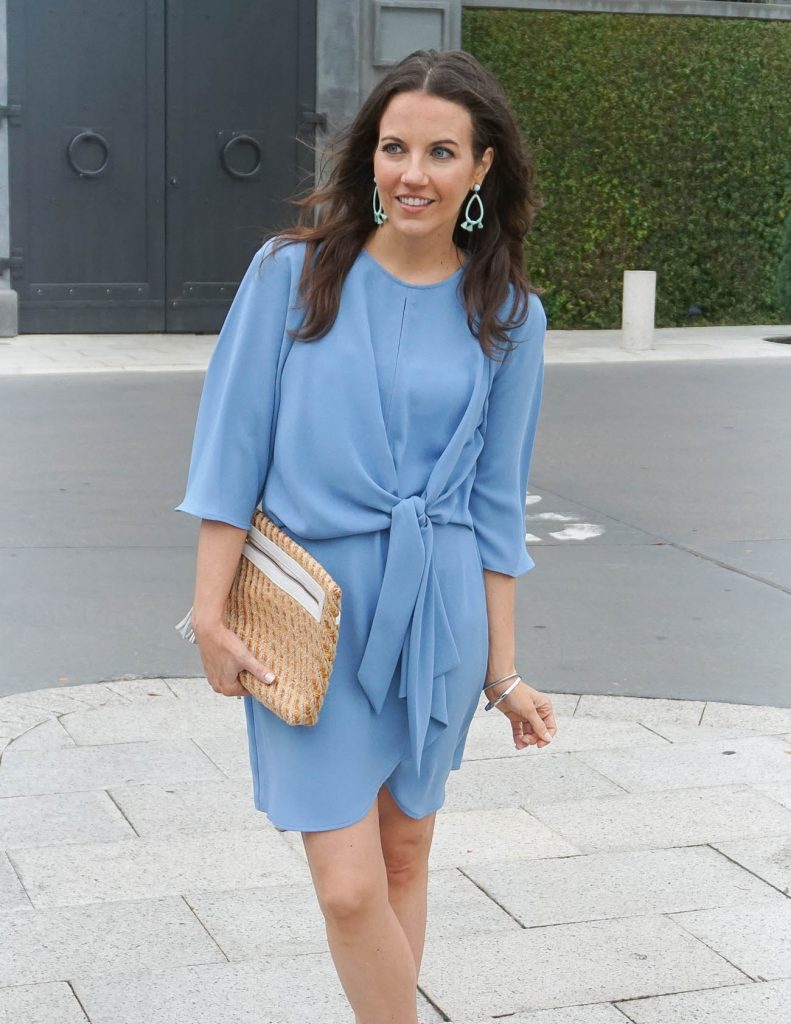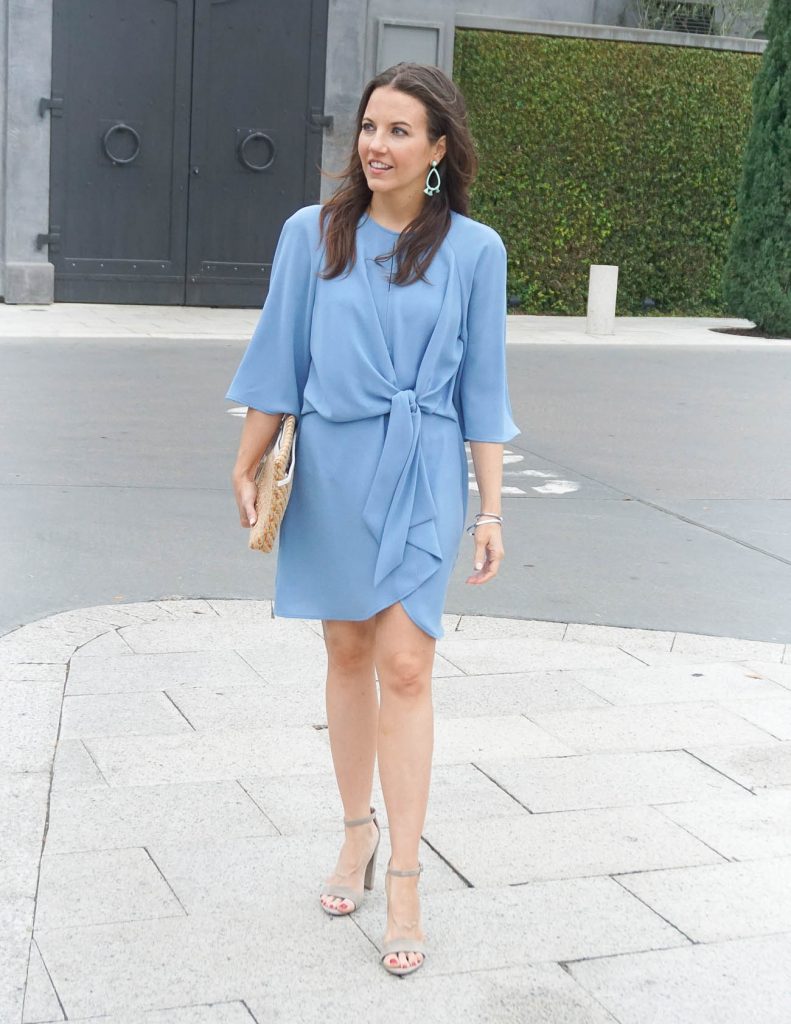 SHOP THE LOOK
Love this post? You may also love: