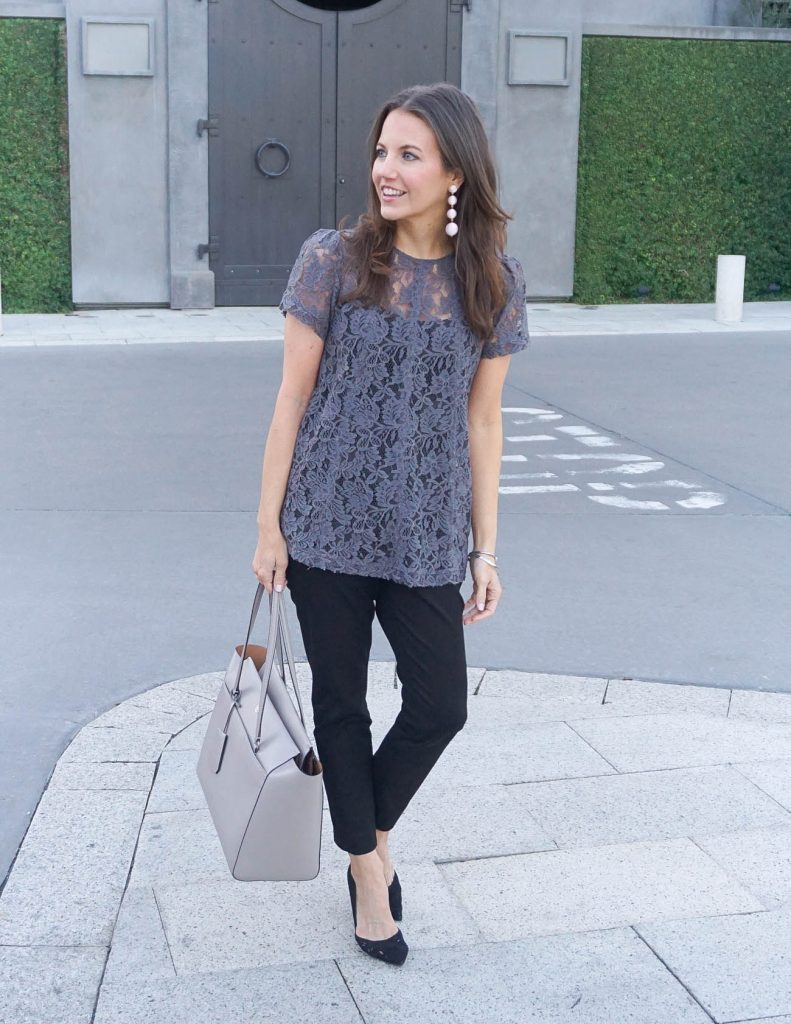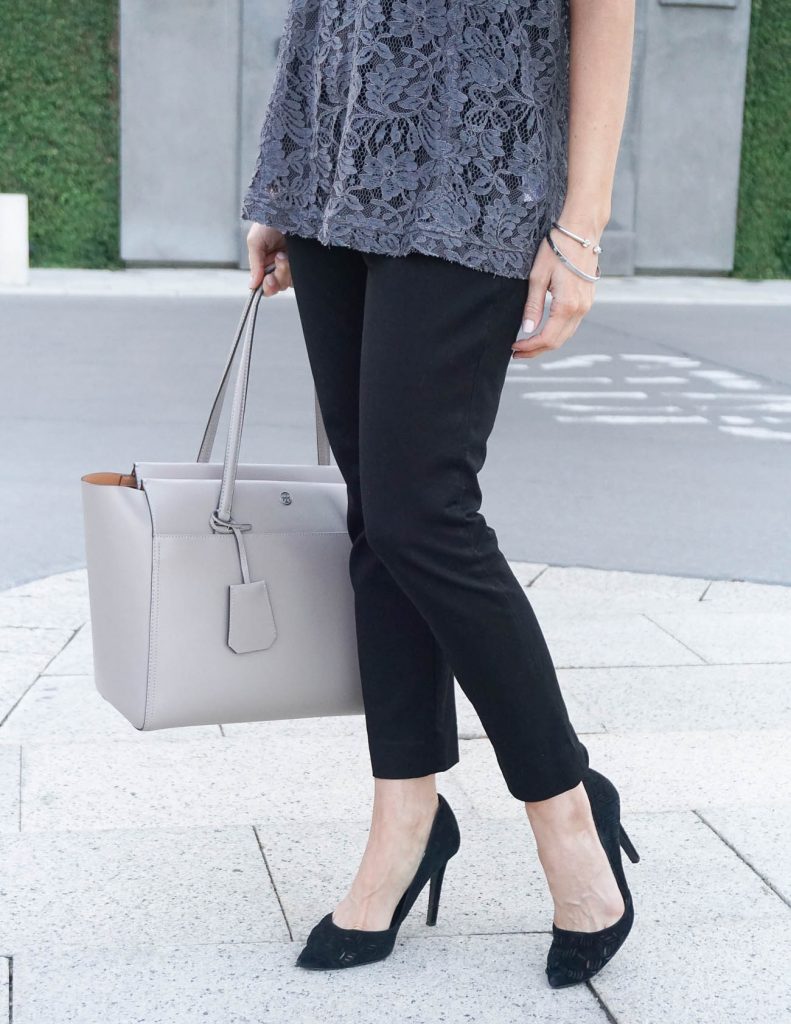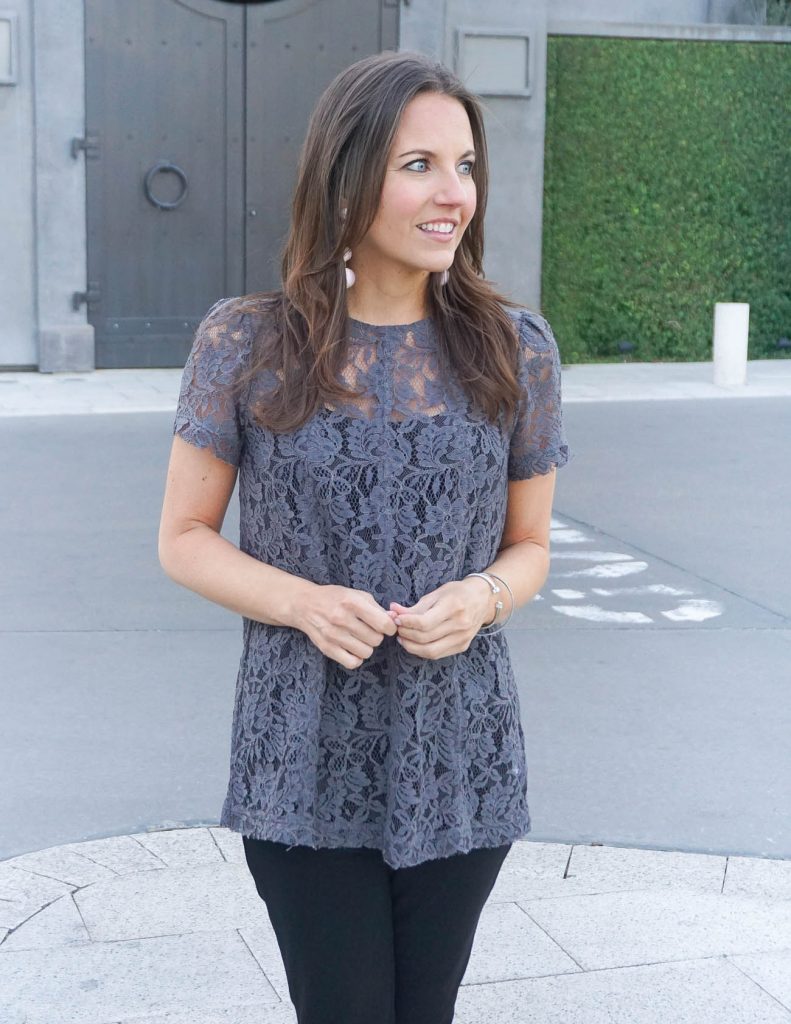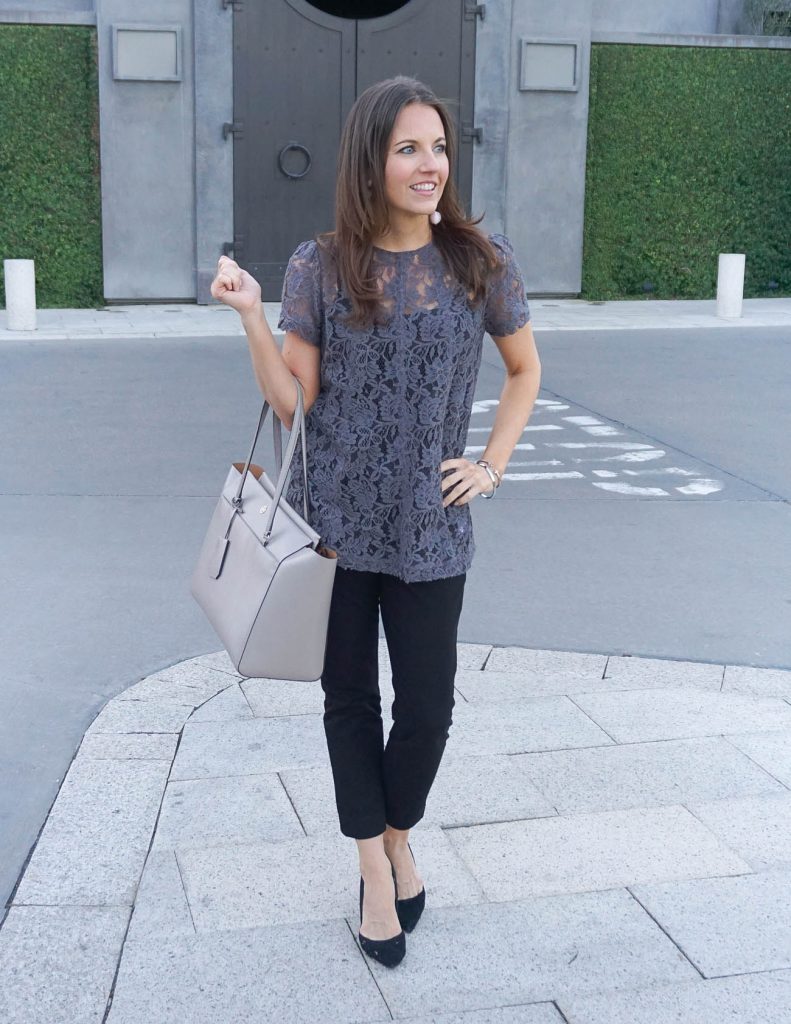 Hello! How was your weekend?  The Pink concert was amazing! If you get a chance to go, I highly recommend.  I have such a busy week ahead, probably the busiest of the month! I'm celebrating birthdays, engagements, the derby, so much fun coming at me this week!
I have another work outfit idea for ya'll today.  I adore this gray lace blouse, I mean gray and lace, sold! Ha!  These lace tops can be worn multiple ways for both work and weekends.  For work, you can also pair this top tucked into a pencil skirt.  You could do black, a lighter shade of gray, or a fun color like pink.  For weekends, grab a pair of white jeans, and you are good to go!  This top would also work tucked into a pair of cotton shorts for a dressier weekend look.
This lace trend will be around for a while, which means you can also wear this dark gray top in the fall and get even more wears out of it.  With lace tops, I usually opt for no necklace.  I find they sometimes get caught in the lace.  A long pendant would be perfect with this one, just make sure the pendant doesn't have any edges that might attach to the lace.
Thanks for stopping by and I will see you back here on Friday! Oh and don't forget to check out today's Style Link Up for more outfit inspiration!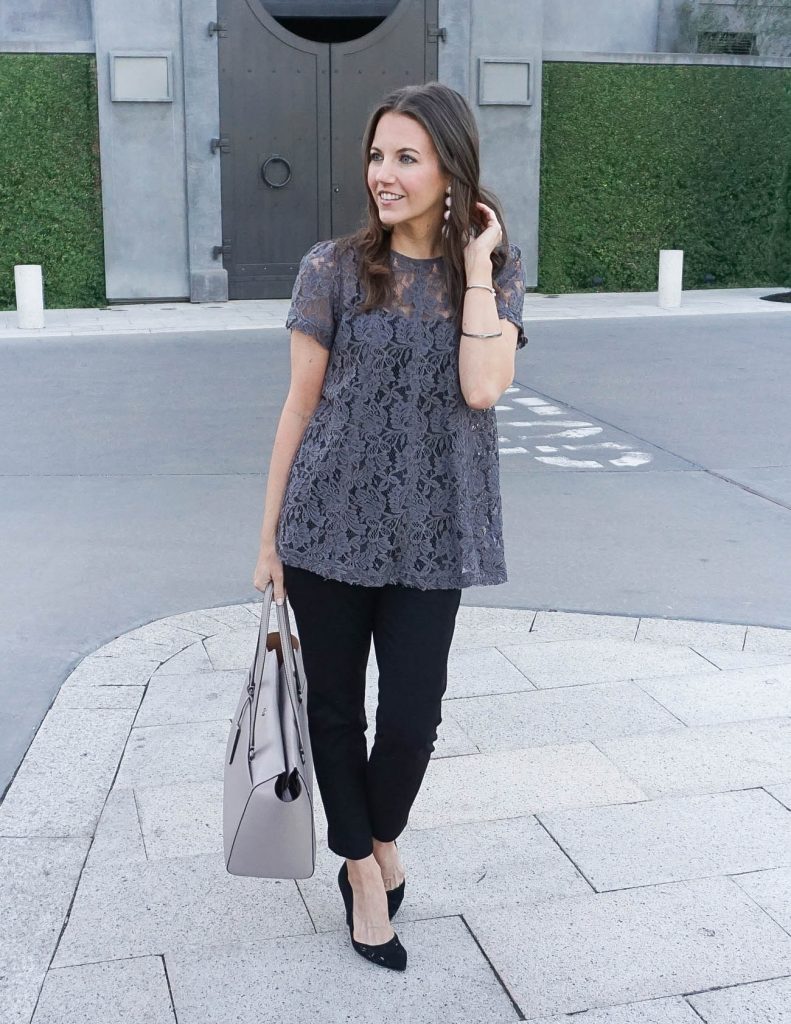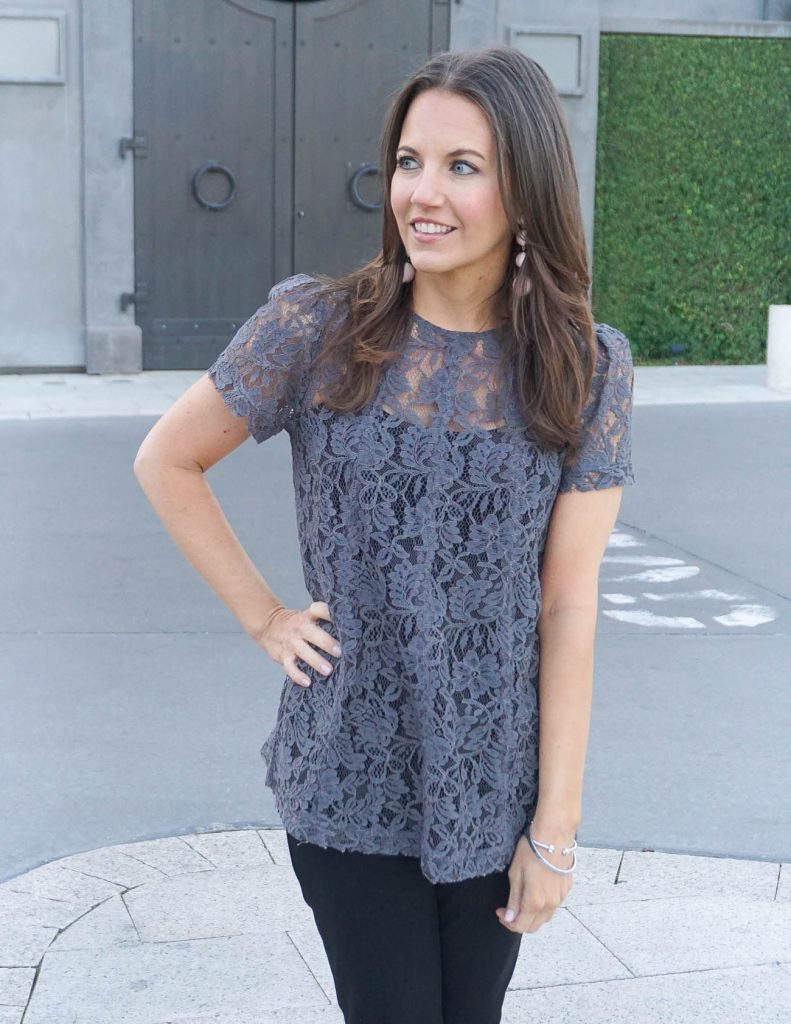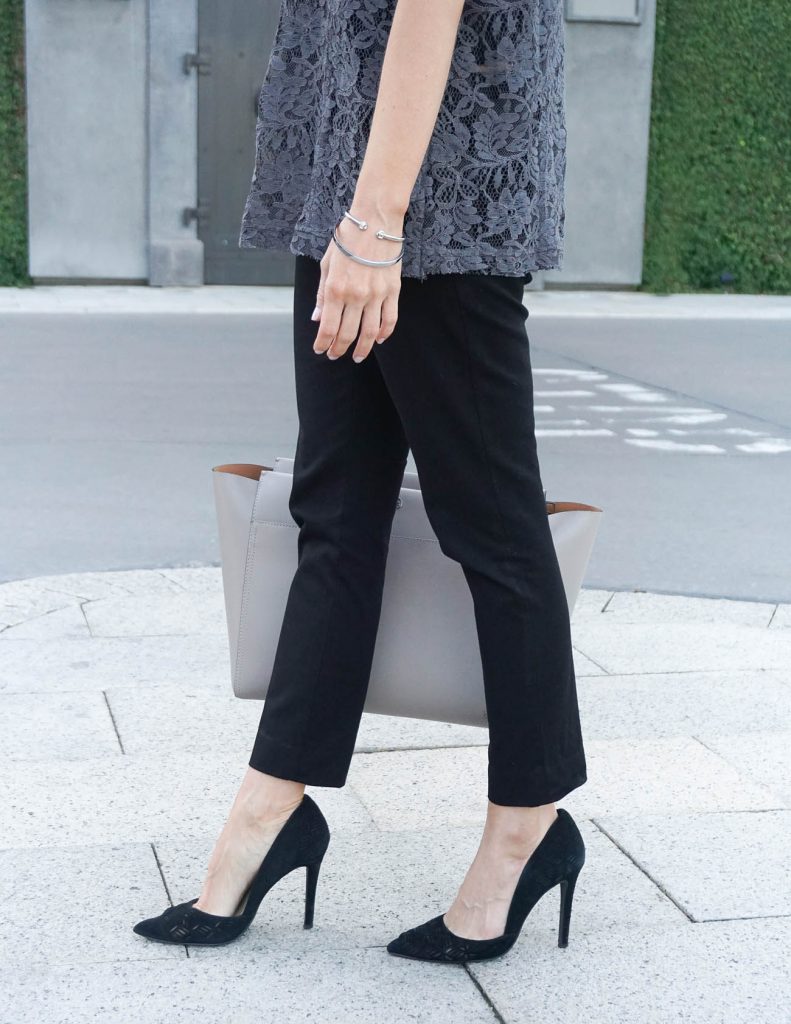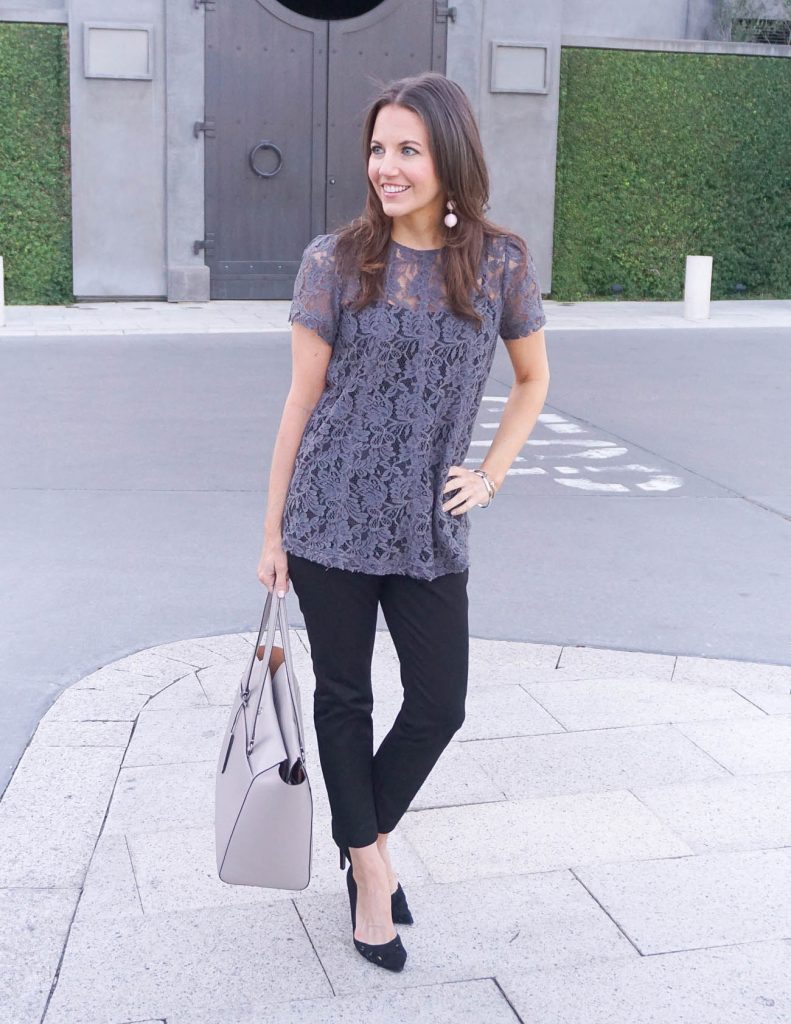 SHOP THE LOOK