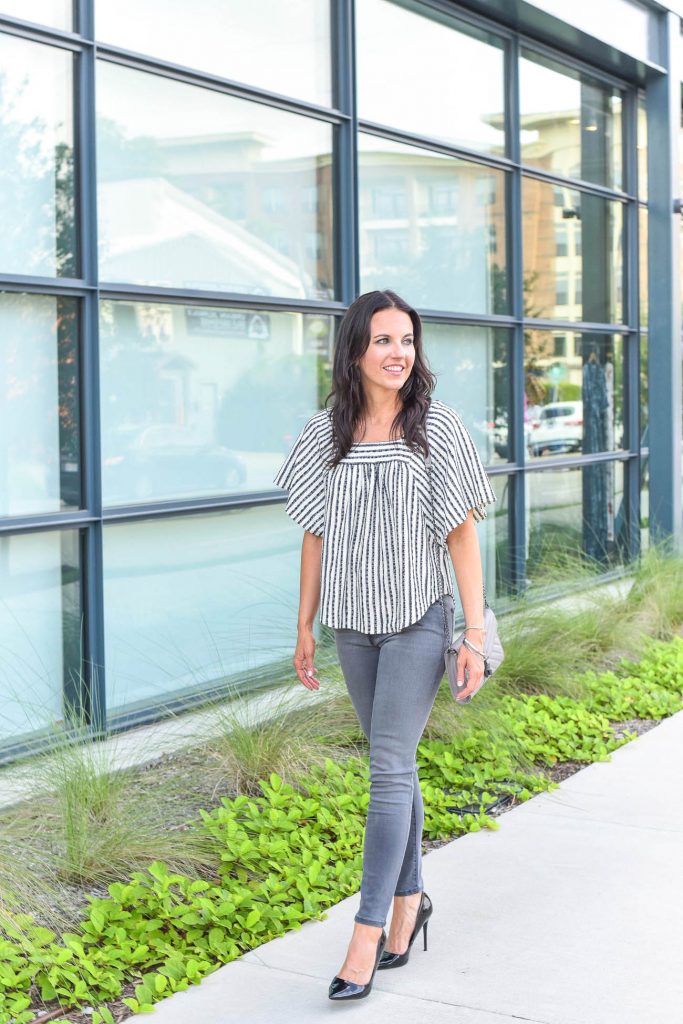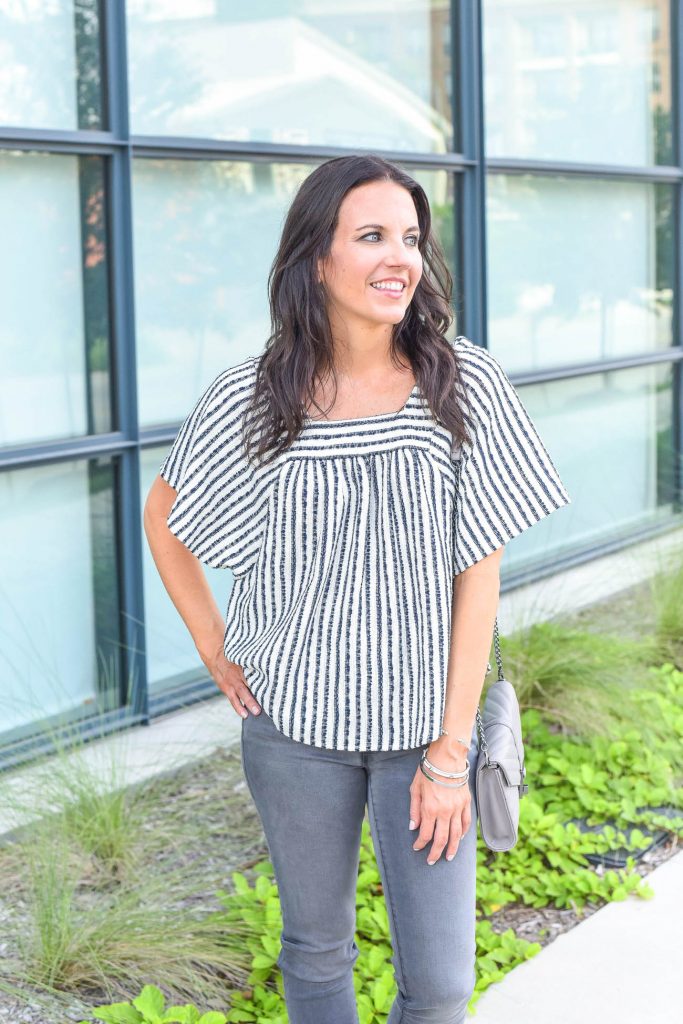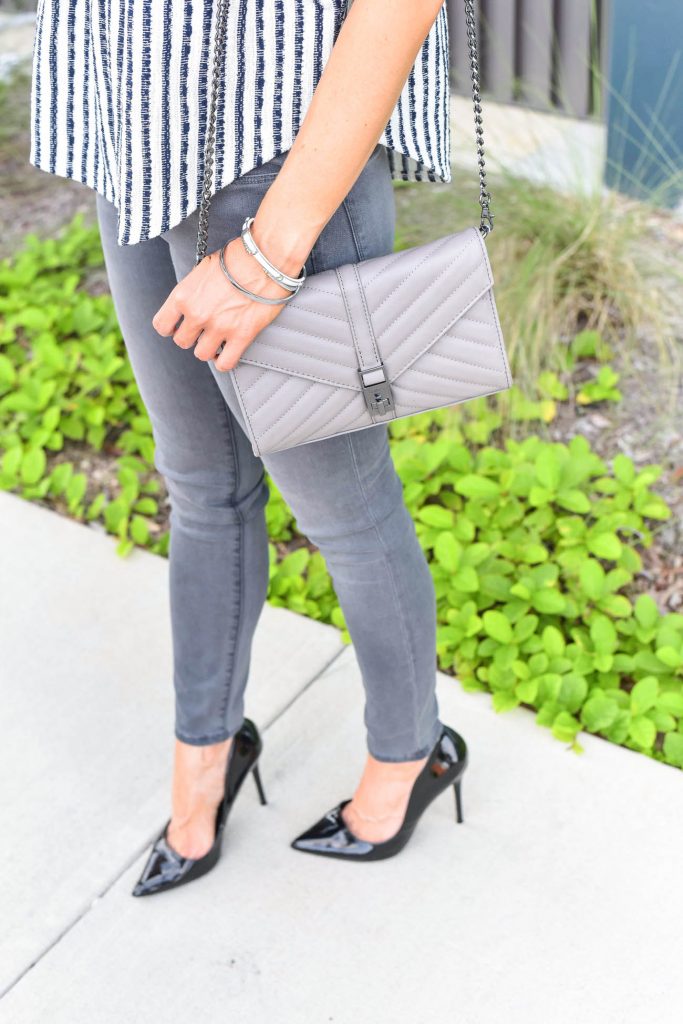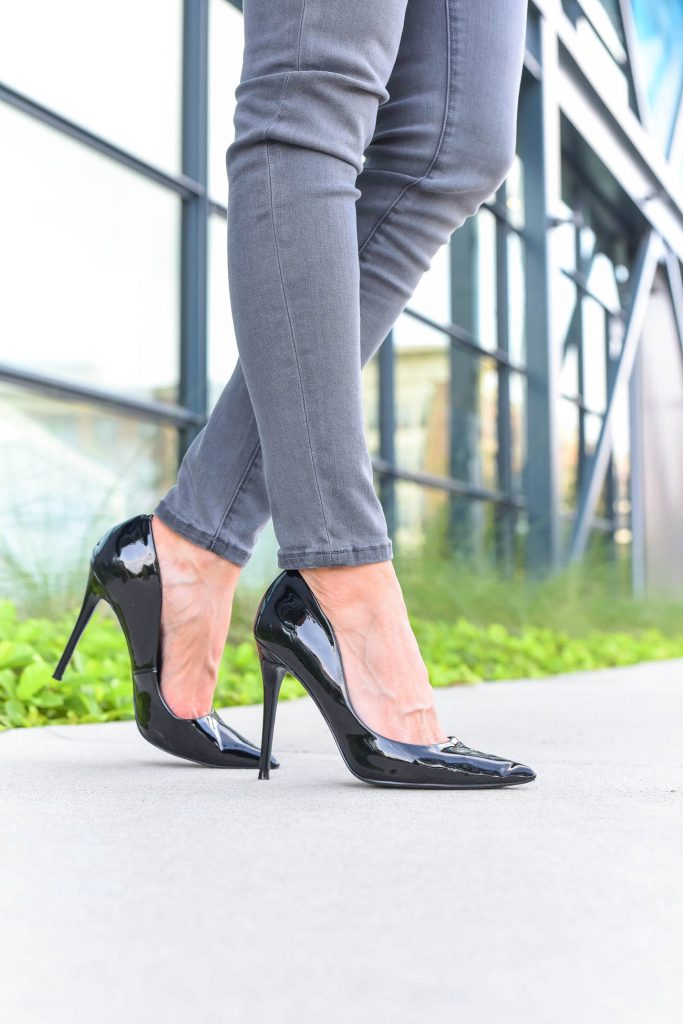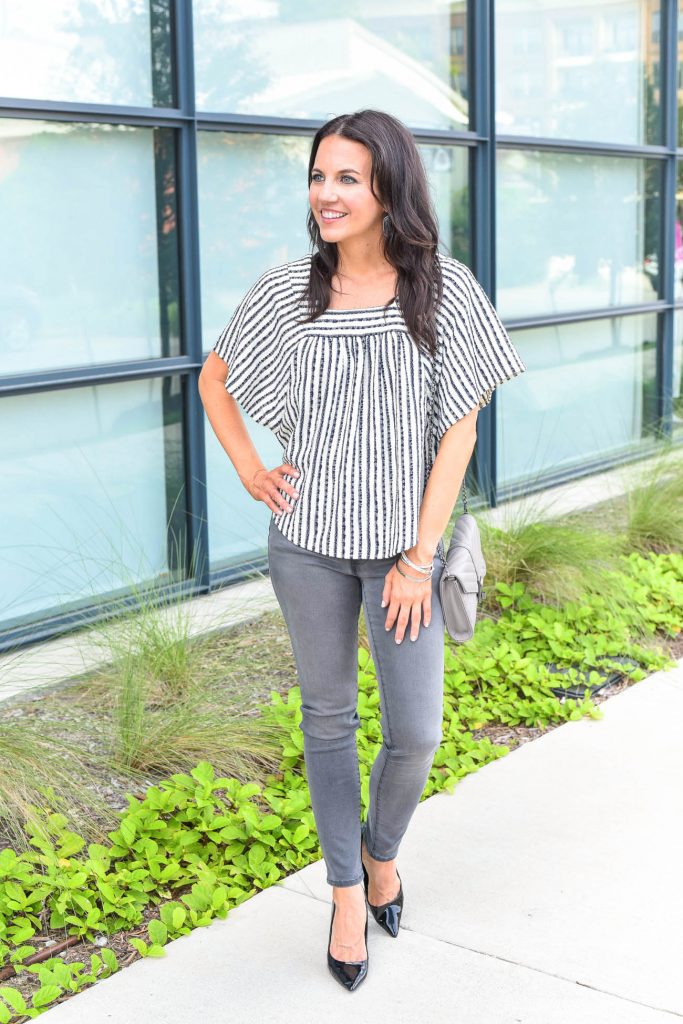 Hello Lovelies!!  How was your extra long weekend?!?  I spent mine hanging with friends, relaxing at home, and getting ready for my trip to New York this week.  I cannot believe it is already fashion week!  I leave tomorrow and still have all the packing to do.  I'm not a light packer to begin with, and NYFW is like a bring all the things kind of situation.  I'm trying to make it in one bag, but we will see how that goes.
My color crush combo lately has been a gray and black outfit.  I have paired these gray skinny jeans with every black top I own this summer.  My favorite outfit was a simple black cami with jeans and these heels.  To transition this color combo to fall, I traded my sleeveless black tops for this cute striped blouse.  I love the bigger sleeve and boxy design.  I think it helps make your waist look smaller with skinny jeans.
Also, these black patent heels are my current faves for fall!  I find this brand so comfy and easy to break in.  This is my second pair of this style, and I plan to buy a couple more colors over the next few months.
I hope you all have a fabulous week!  If you want to follow along on my NYFW adventures, be sure to follow over on Instagram (@karenkocich).  I will also be sharing here after I return from my trip for those of you not on Instagram.
Photography by: LA Photography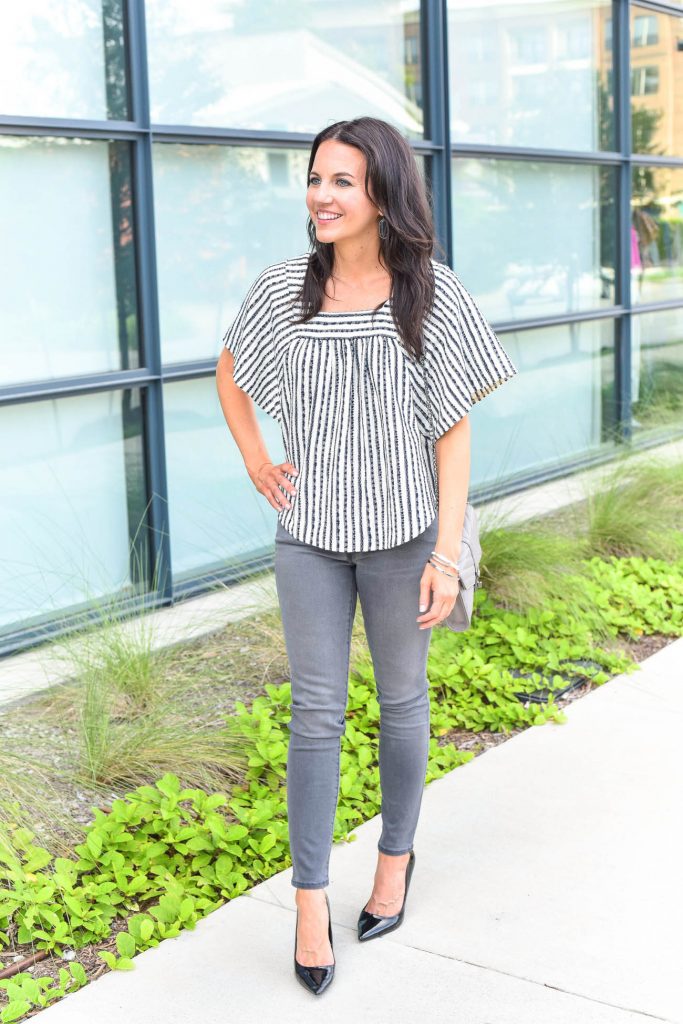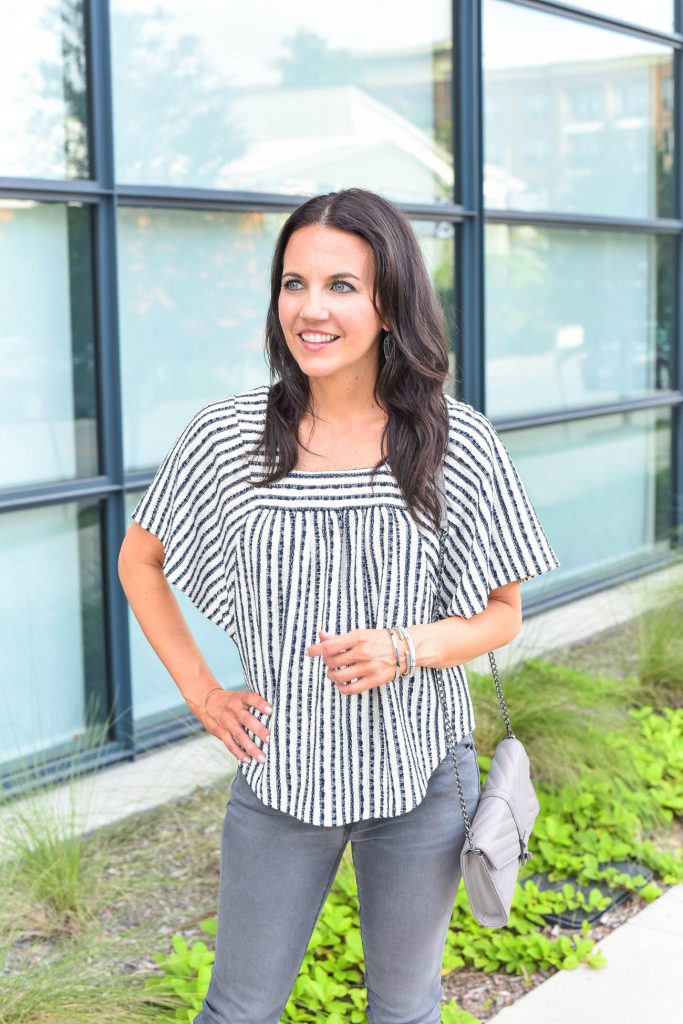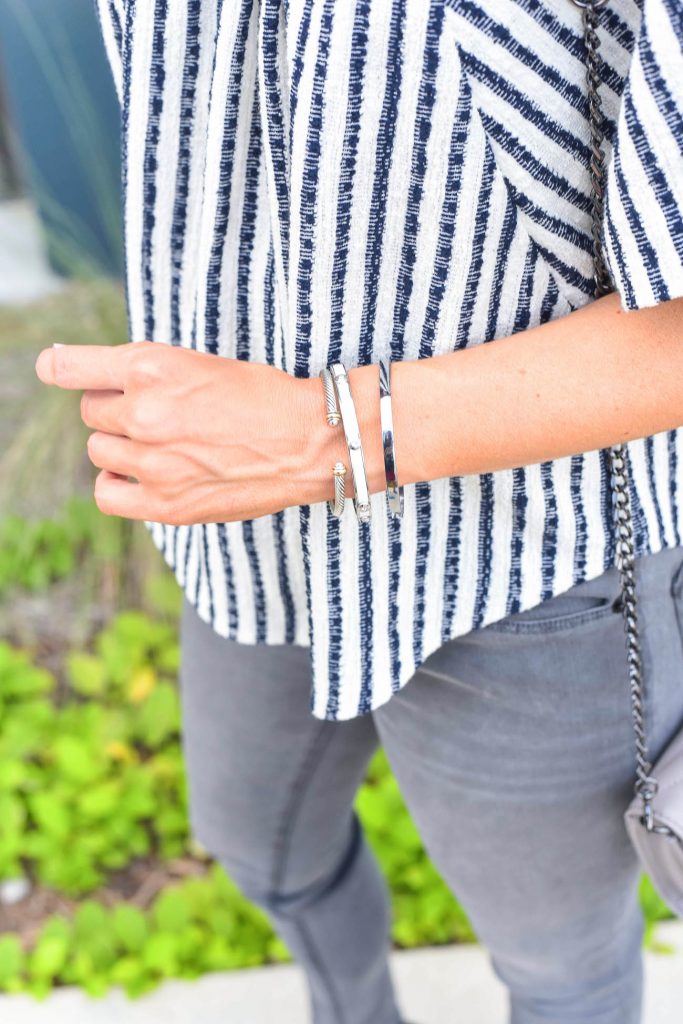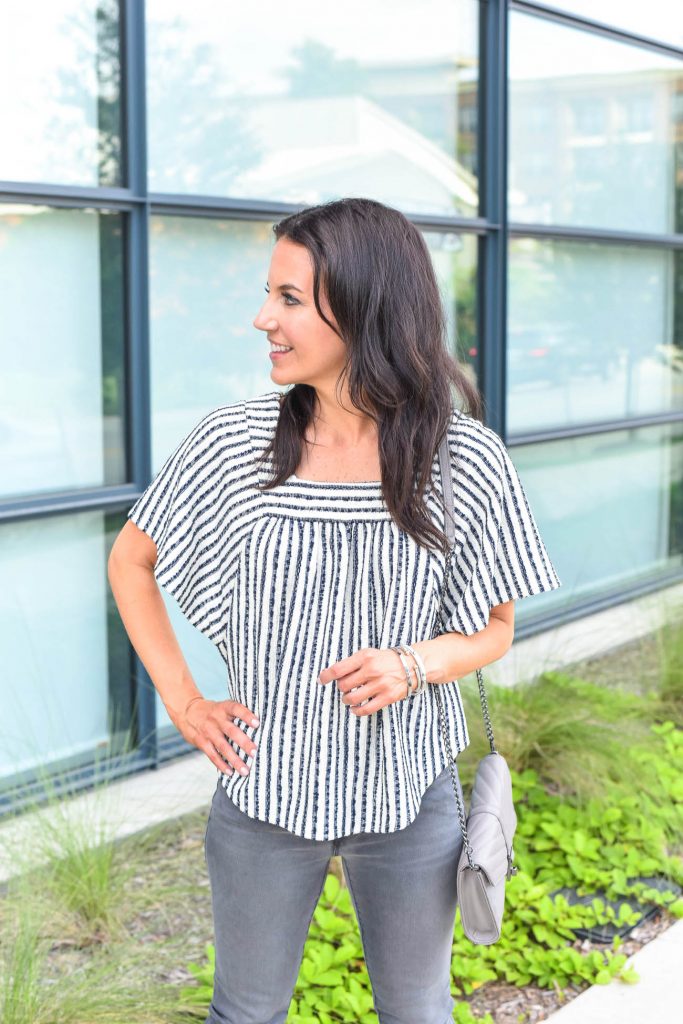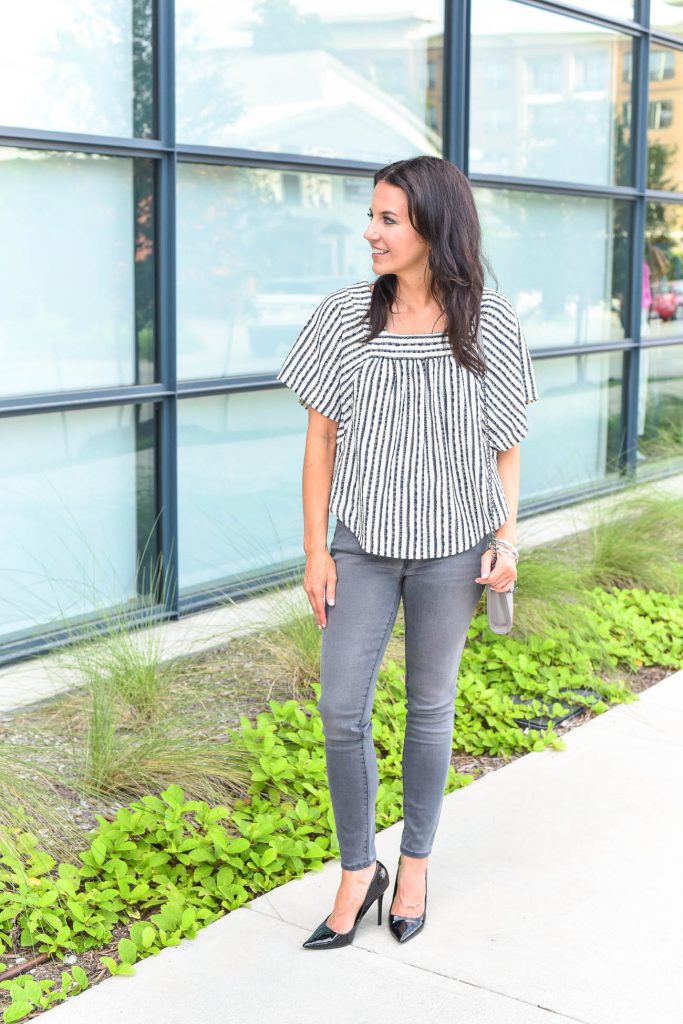 SHOP THE LOOK
Love this post? You may also love: