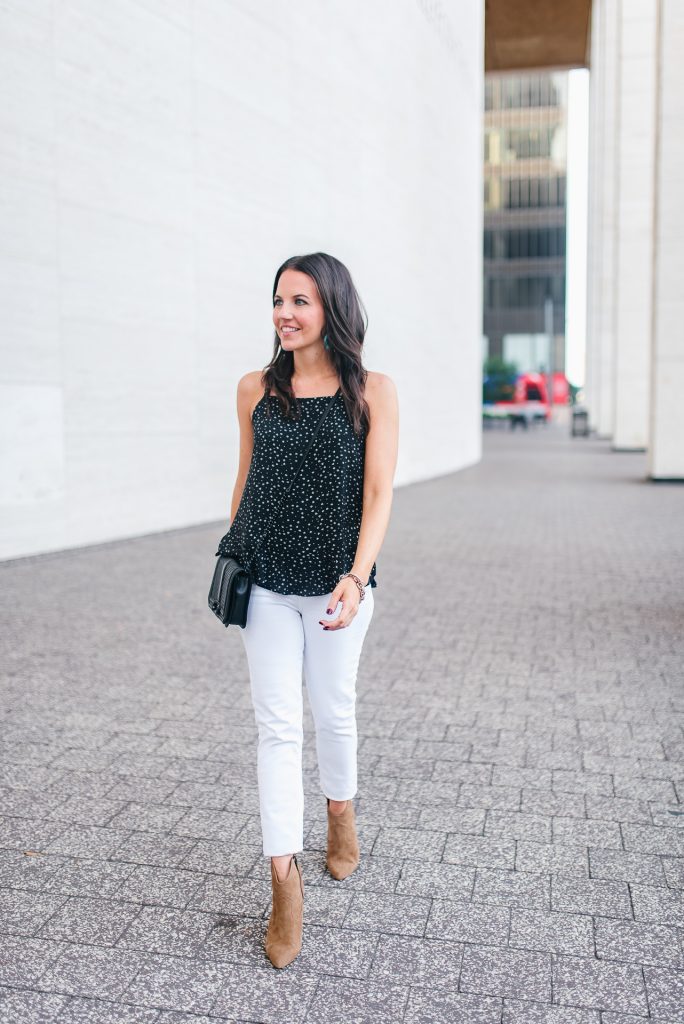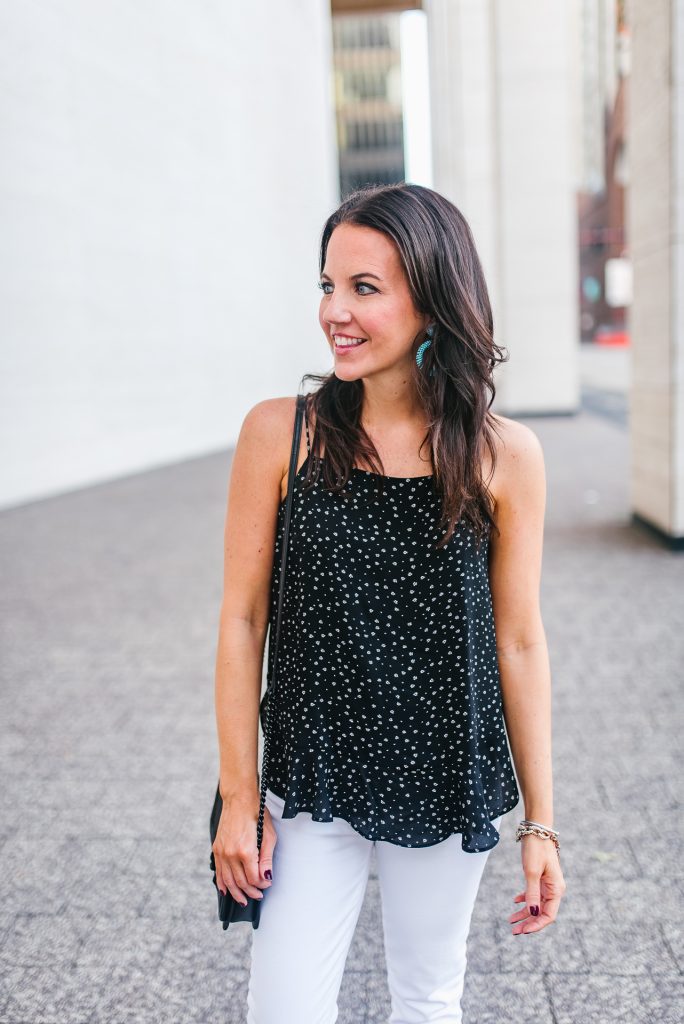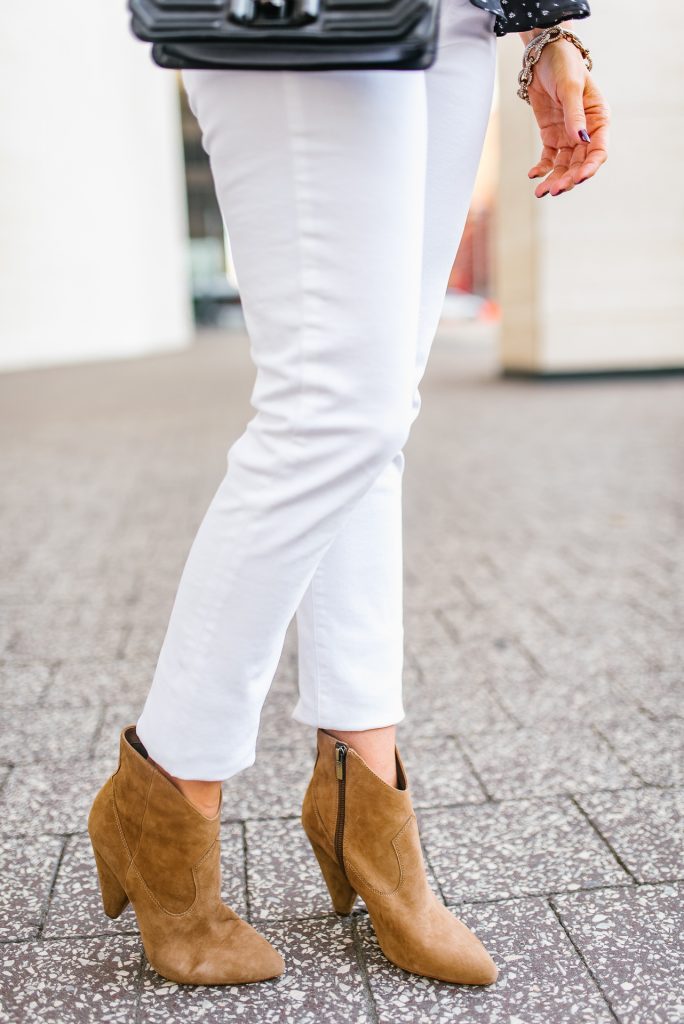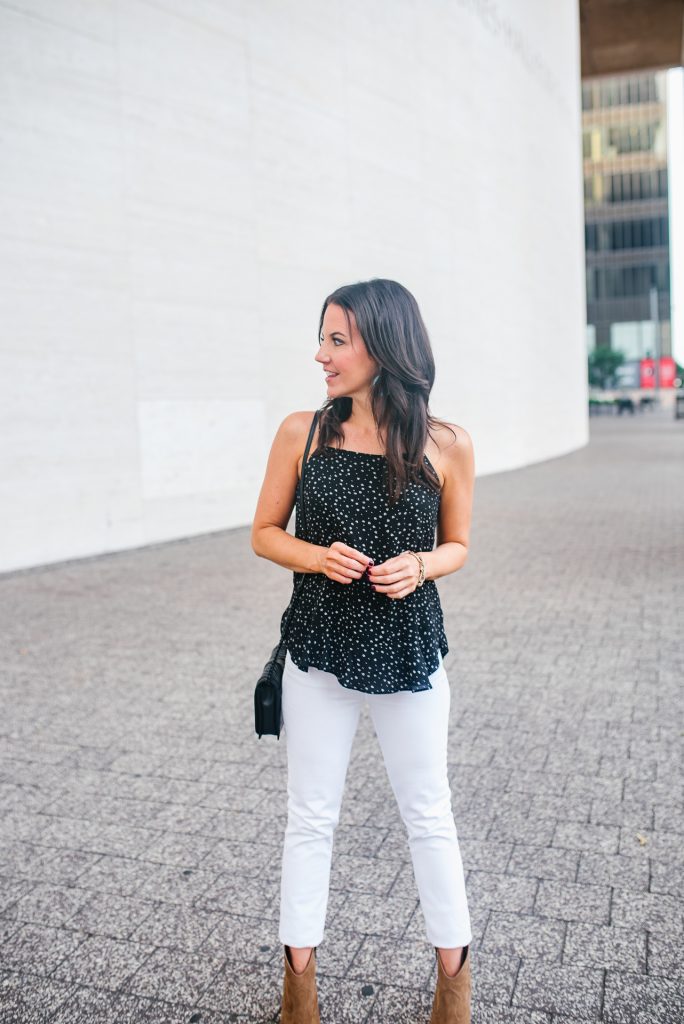 Hello ladies!! Well, I am officially back in Texas and home from my first New York Fashion Week.  It was a whirlwind a few days, and I can't wait to share more with you soon.  The last few days, we experienced some nice fall weather, but back in Texas means back to the heat and all my summer faves like this black and white look.  Most of the runway shows I attended featured tons of black and white looks, so I think this a perfect post fashion week outfit.
This black and white cami was a late summer purchase.  I love pairing camis with jeans for a date night or to grab a drink or dinner with friends.  This one pairs perfectly with all the jean colors, but I love the contrast with the white jeans.  These brown booties provided the perfect color pop for this black and white look.  The suede and western style helps make this outfit look more fall while still helping me stay cool.  The western vibe of these boots also made me want to add a bit or turquoise into the overall look.  Hello gorgeous statement earrings.
I'm taking today off work to relax, recover and catch up on blog work.  I hope ya'll have a fabulous week.  Thanks for stopping by!
Photography by: Banavenue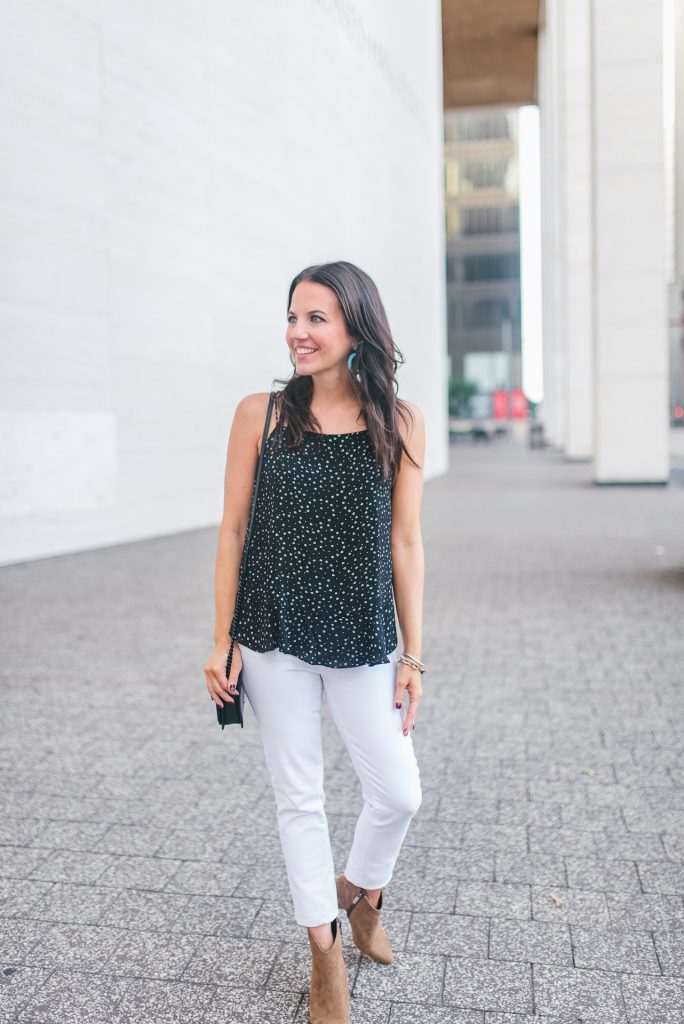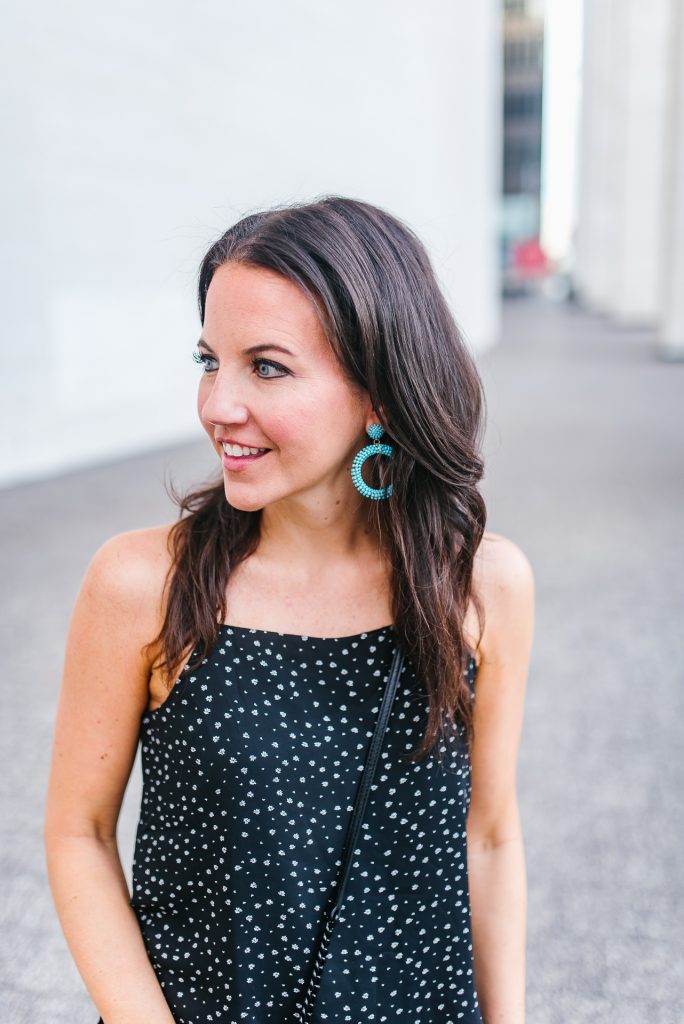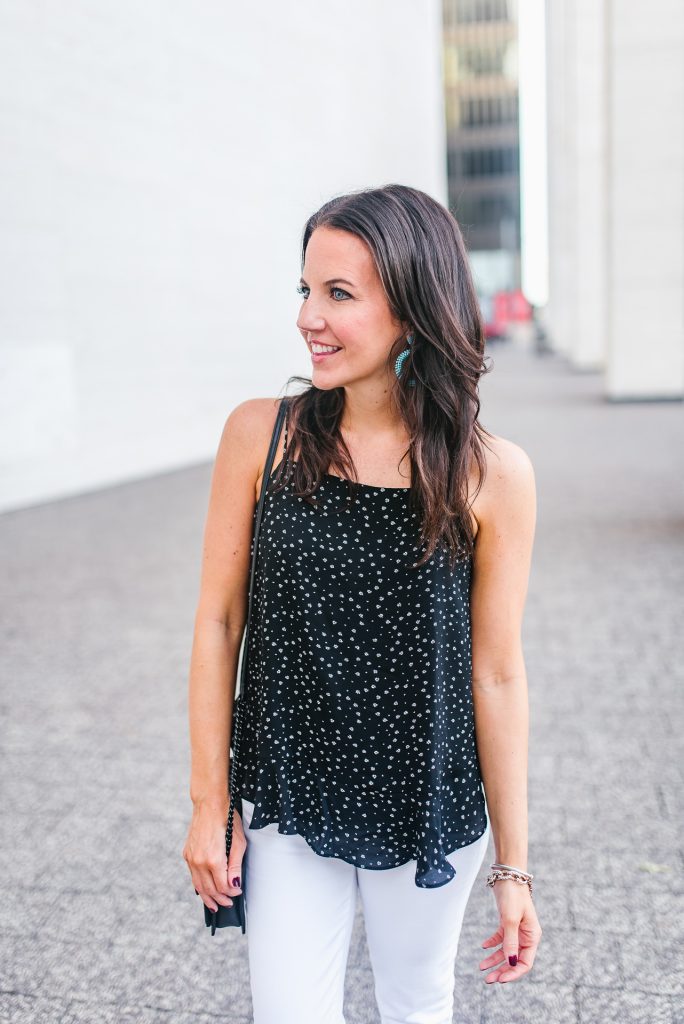 SHOP THE LOOK