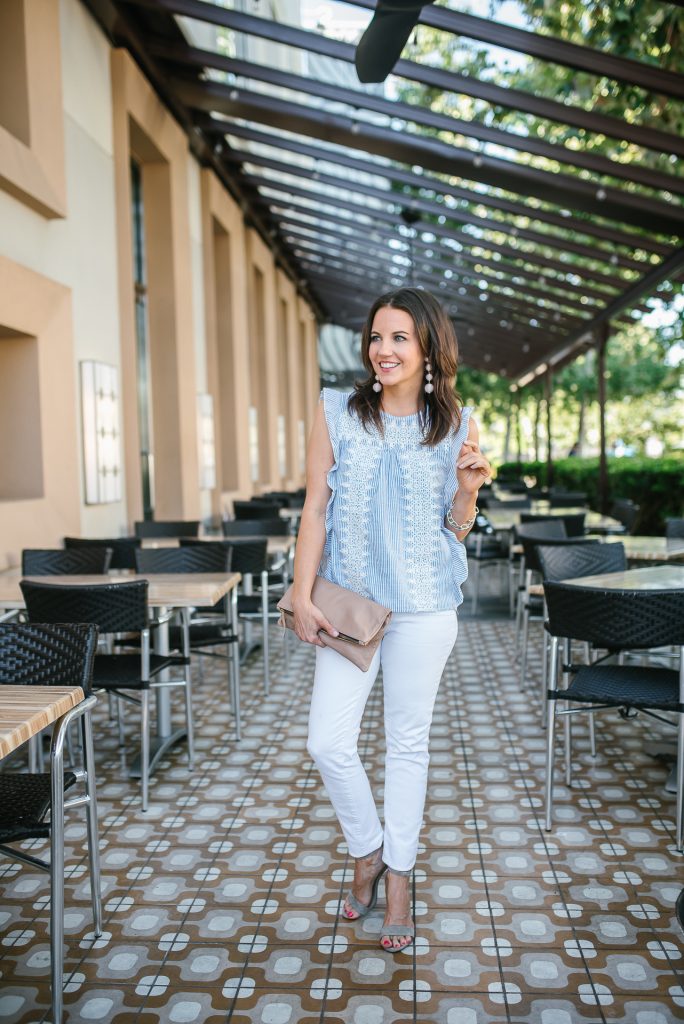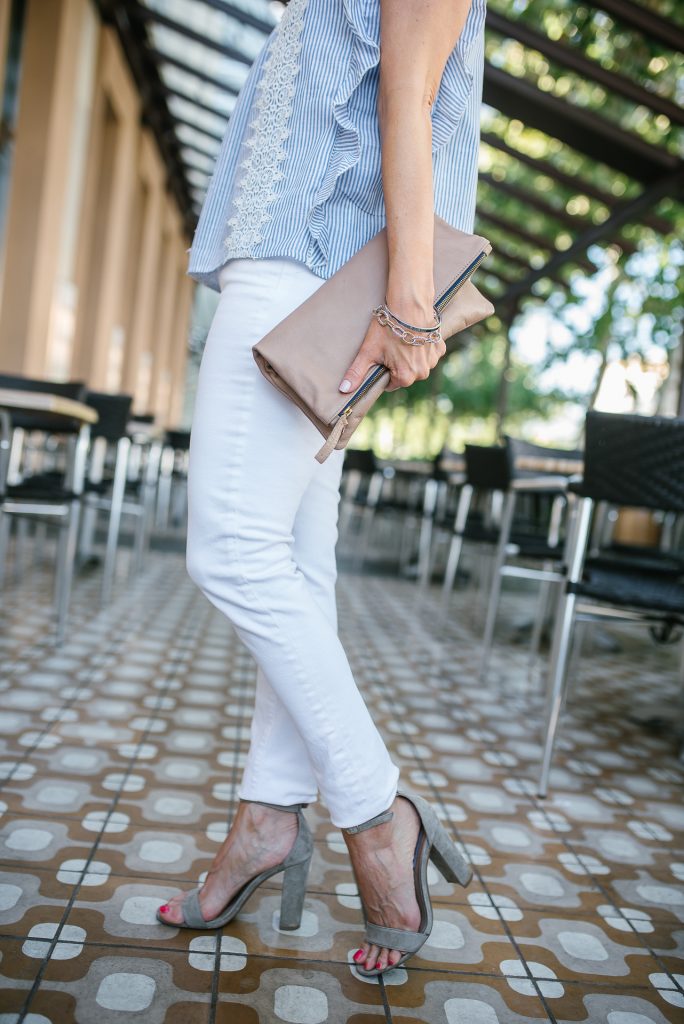 Hello Hello and welcome to Friday! It's has been a crazy, busy, and fun week.  Work has been really busy which I never really mind because it makes the work day go by faster.  Wednesday night, my boyfriend and I went to a tasting event at McCormick and Schmick's to sample their new menu.  We ate so much good food that night. I'm now craving their chocolate silk pie!
This weekend is going to be pretty busy too.  I'm heading to the lake on Saturday, and then Sunday I'm hosting a shopping party at Loft.  If you are in the Houston area, I would love for you to stop by on Sunday, so we can meet and talk fashion.  It's going to be really fun!
Can you believe July is just around the corner? Do you have any 4th of July plans yet?  I'm heading to Colorado with friends.  I've never been, so I'm excited to travel somewhere new.  I'm not quite sure what I will be wearing for the 4th, probably going to lean towards pretty casual.  If you are heading somewhere a little dressier, I have the cutest 4th of July outfit idea for you.
This blue and white striped top is a subtle way to dress up for the 4th.  It has the stripes and blue and white, but isn't too over the top festive.  I love the lace and ruffle details to add a little feminine flair to the look.  I paired it with my white skinny jeans and my taupe block heels sandals for a dressier outfit.  You could pair this top with white shorts and flat sandals or wedges for a dressed down look. If you want to make this look even more festive, you could change out my pink earrings for red ones.
I hope you all have a fabulous weekend, and I hope to see a few of you this Sunday at Loft!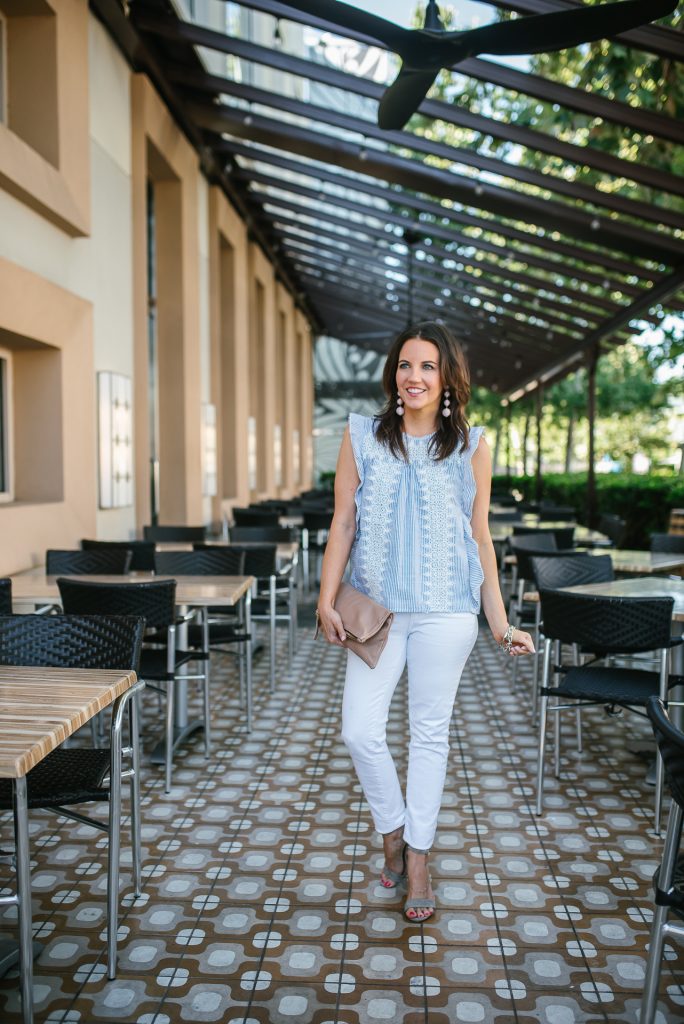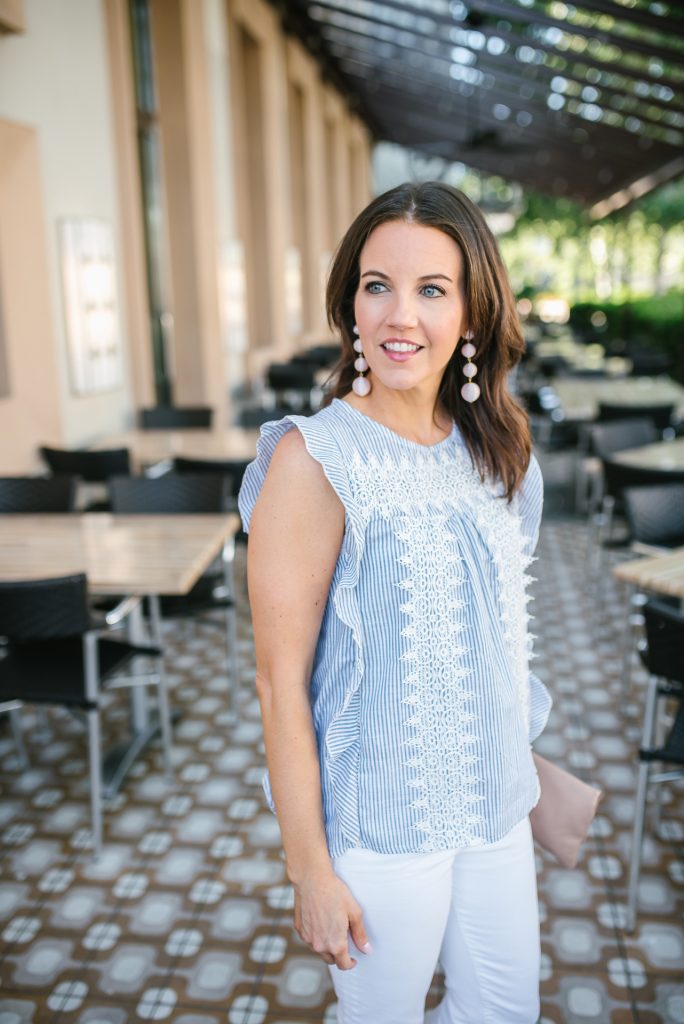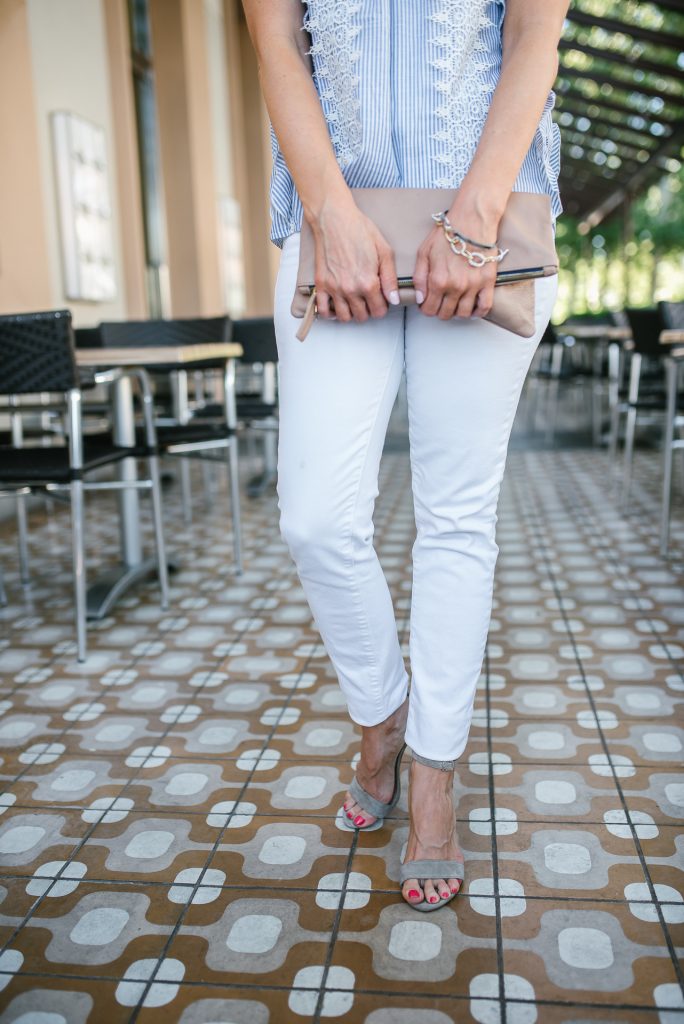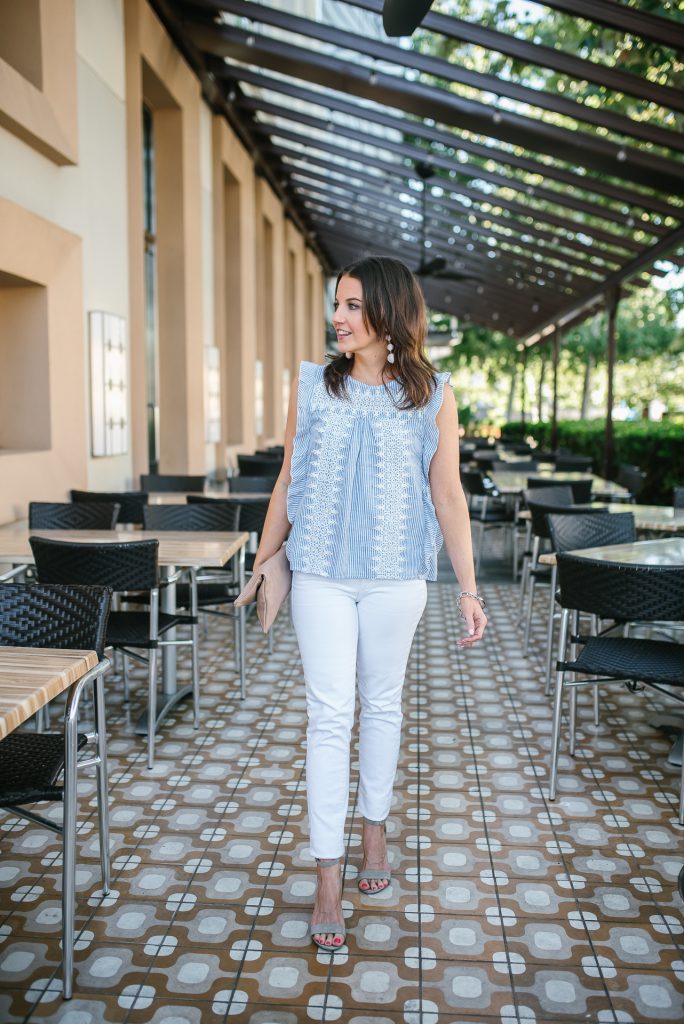 SHOP THE LOOK

Love this post? You may also love: