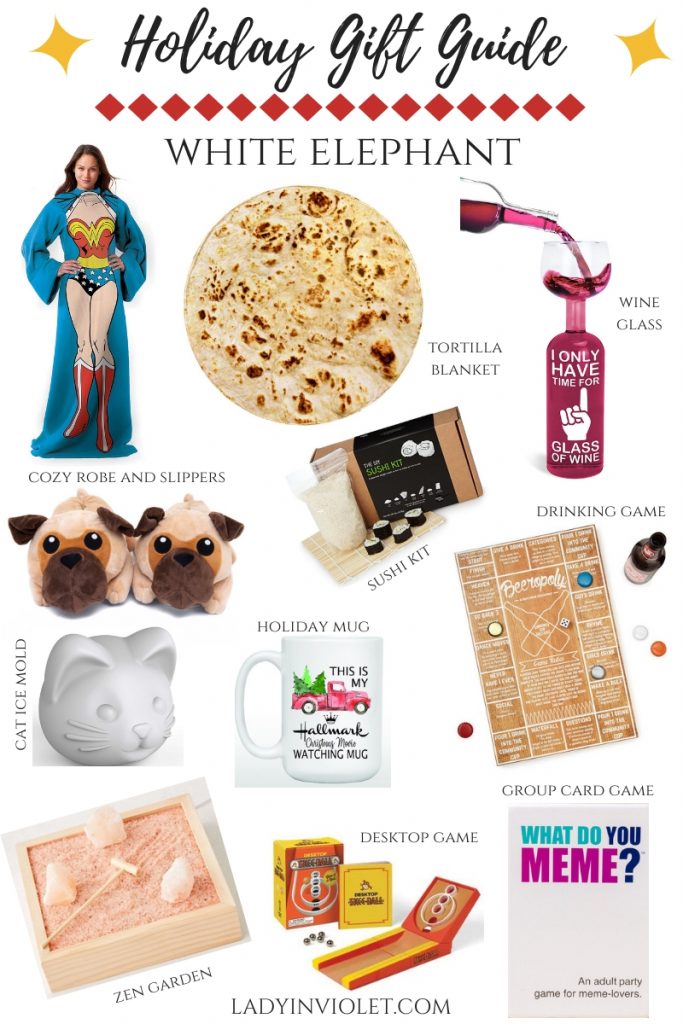 A few years ago, I created a gift guide filled with fun and quirky white elephant gift ideas. It's still one of my popular guides, so I figured it was time to create a new updated version.  I love finding the ideas for this one!
Below is a reminder on what I look for when choosing the perfect white elephant gift –
One-  a gift that you know everyone will want to steal
Two –  that gift you open and kinda really don't know what to think, but then it totally grows on you and then gets stolen in the exchange by everyone
Three – That totally random gift that you know someone at the party will LOVE!!
Four – Anything Booze related, especially wine related!
Five – Something Quirky and cute, but also useful.
I think about the party and who will be in attendance.  A family party verse friends, day event vs. evening.  Hopefully, these ideas will help you find the perfect fun and quirky gift idea for your gift exchange party.
WHITE ELEPHANT GIFT IDEAS
Love this post? You may also love: