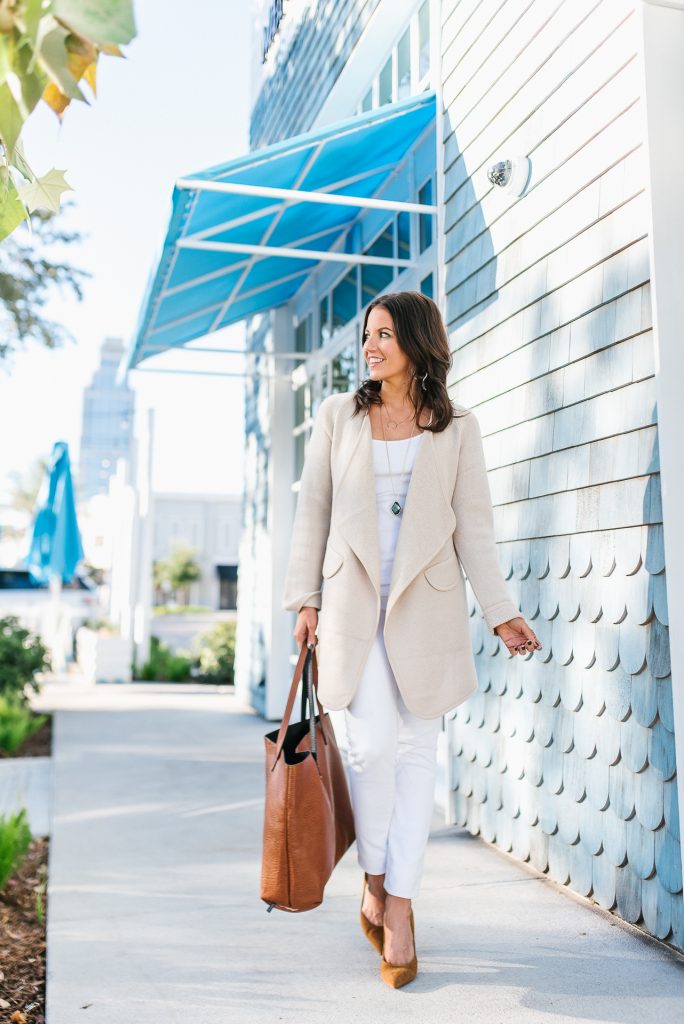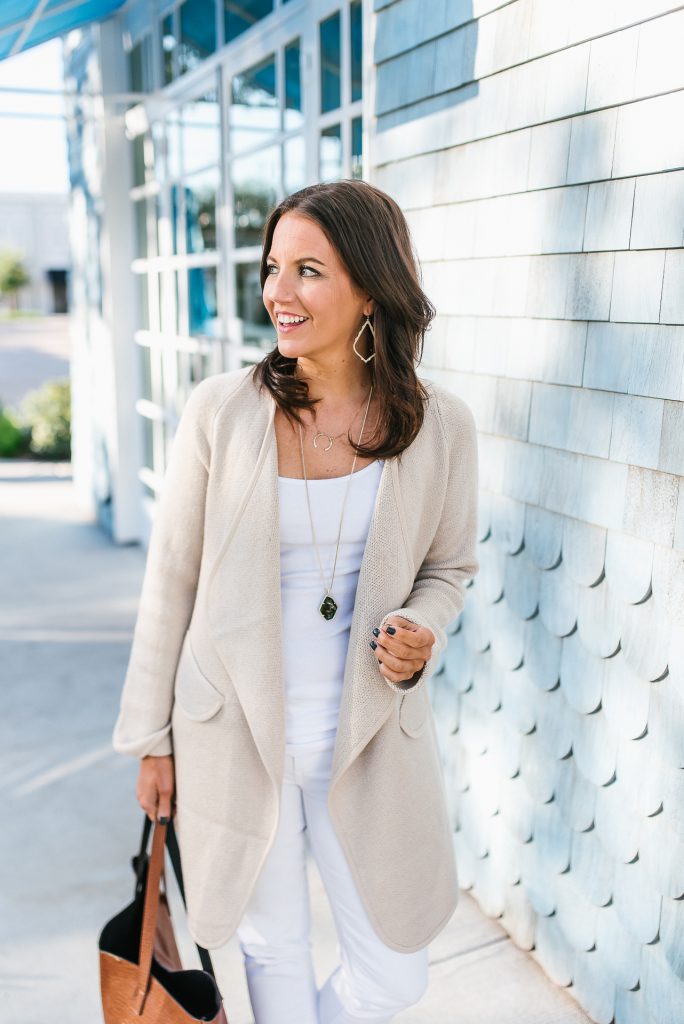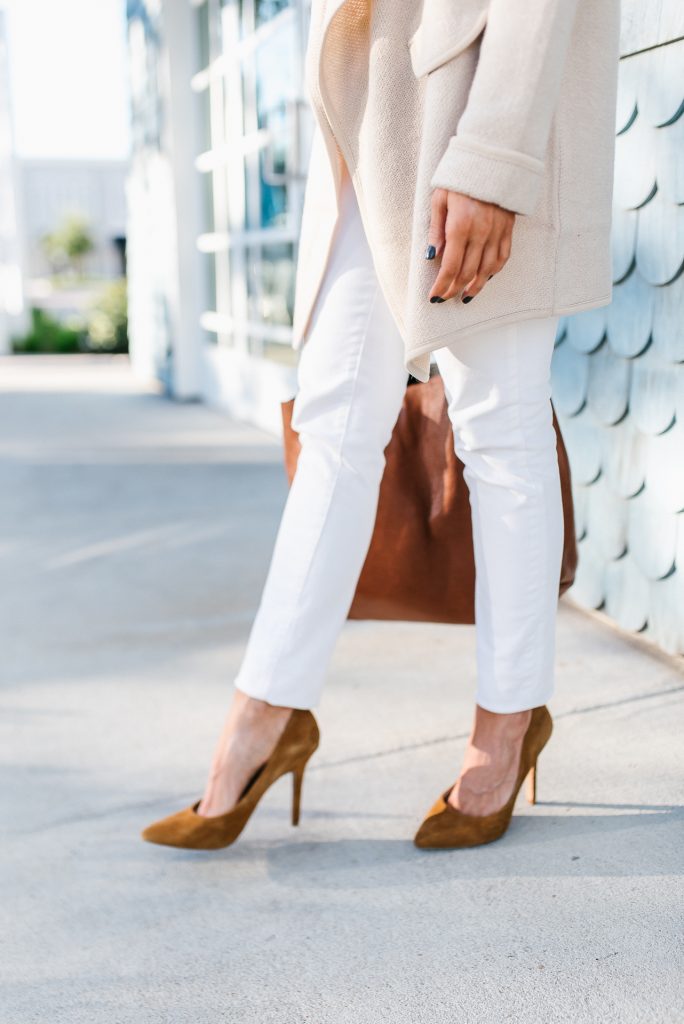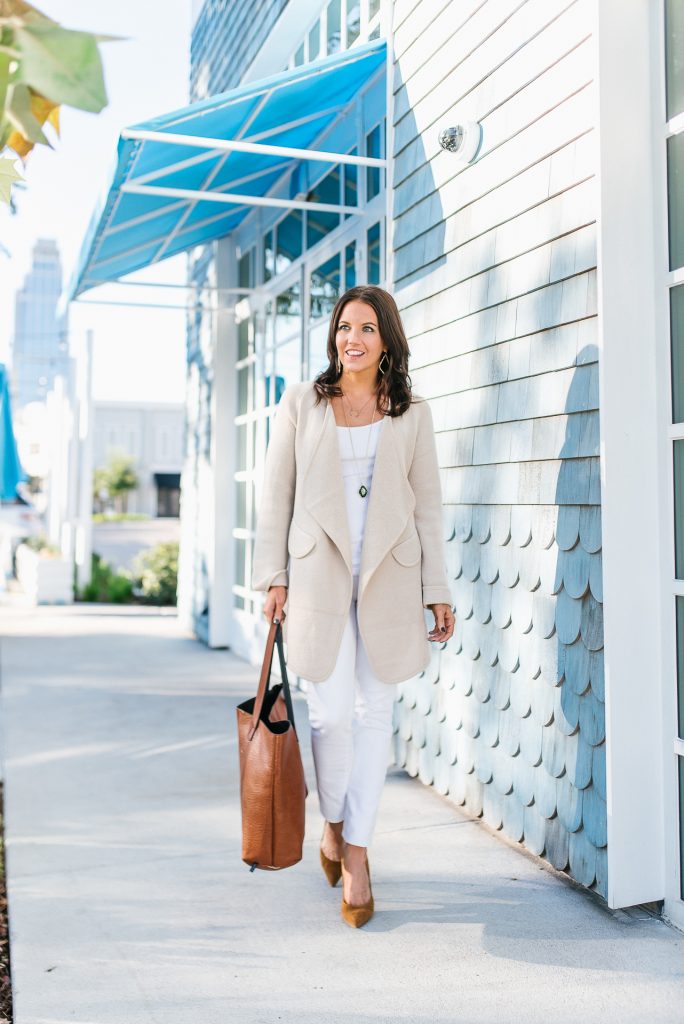 Winter outfits tend to lean more to the darker side of the color spectrum, but occasionally I love to put on a winter white outfit.  If you want to give it a try this season, below are a few of my tips on how to wear winter white.
1) Add in a jewel tone piece of jewelry to add a fall/winter color to the look.
2) Layer with another lighter colored piece.  I like to use colors like beige, blush pink, and light gray.
3) Add shades of brown in your shoes and bag.  I think the brown adds an earth tone appeal to the overall look.  You could also opt to go with light taupe colors too.
You can try just one of these with your winter white or all 3 like I did in this outfit.  If your winter white includes a sweater, you may opt for just colorful jewelry.  You may opt for simple gold jewelry and brown or taupe shoes.  You can play around with these 3 ideas to mix and match with your outfit.
Christmas party season officially kicks off for me this week with my first party of the season.  It's a fun after work event with my sorority alum group.  My alum group has lots of activities throughout the year, and I have not been able to make it out to as many lately. I'm looking forward to catching up with everyone!
Photography By: Banavenue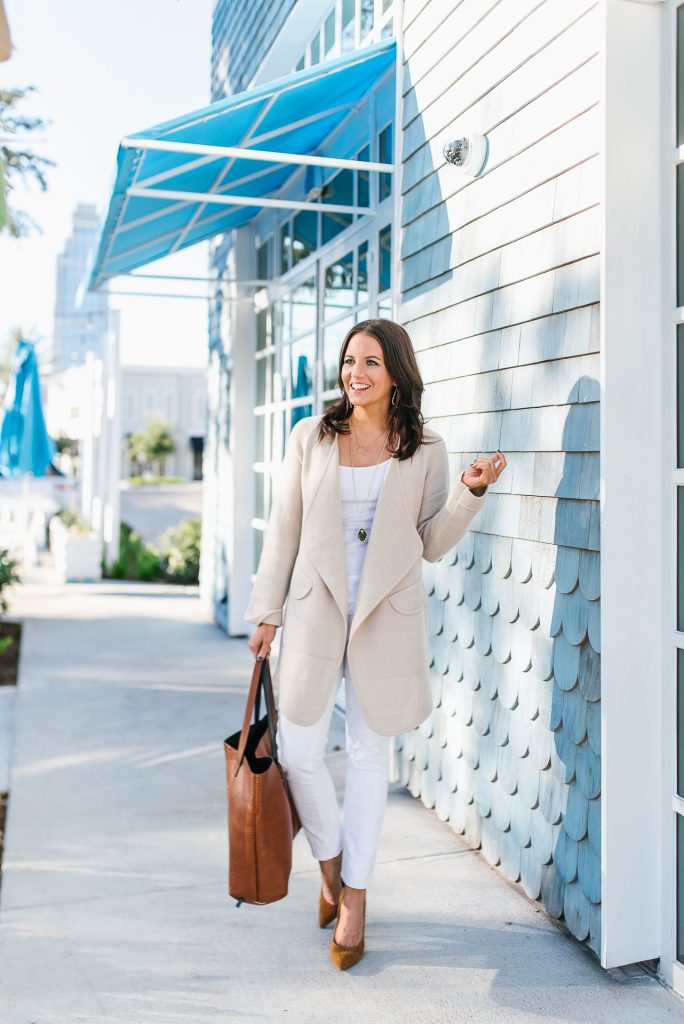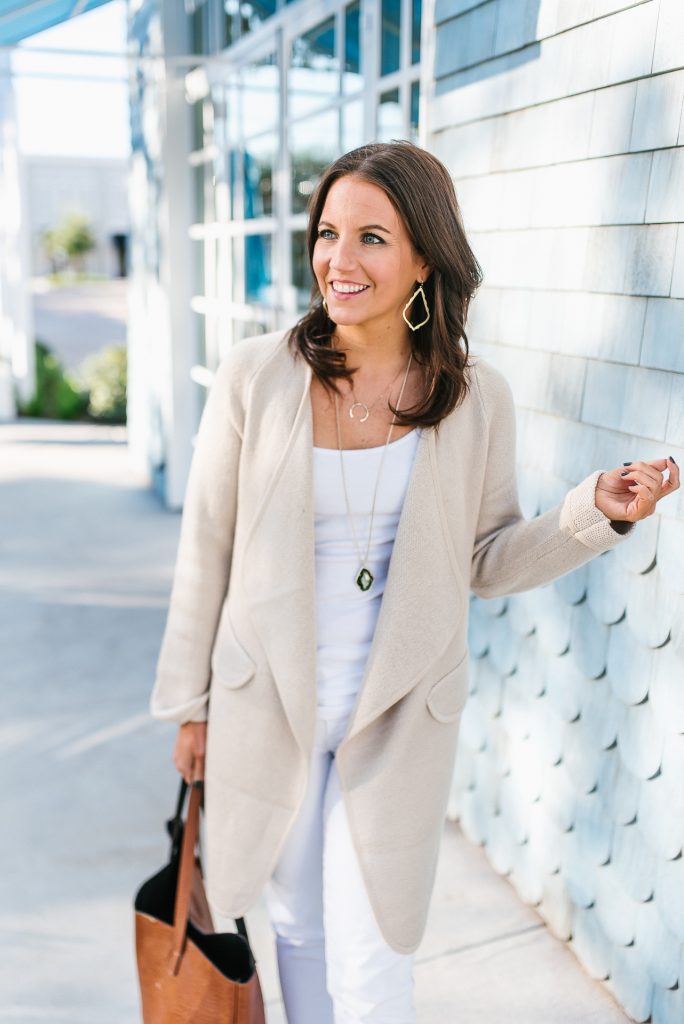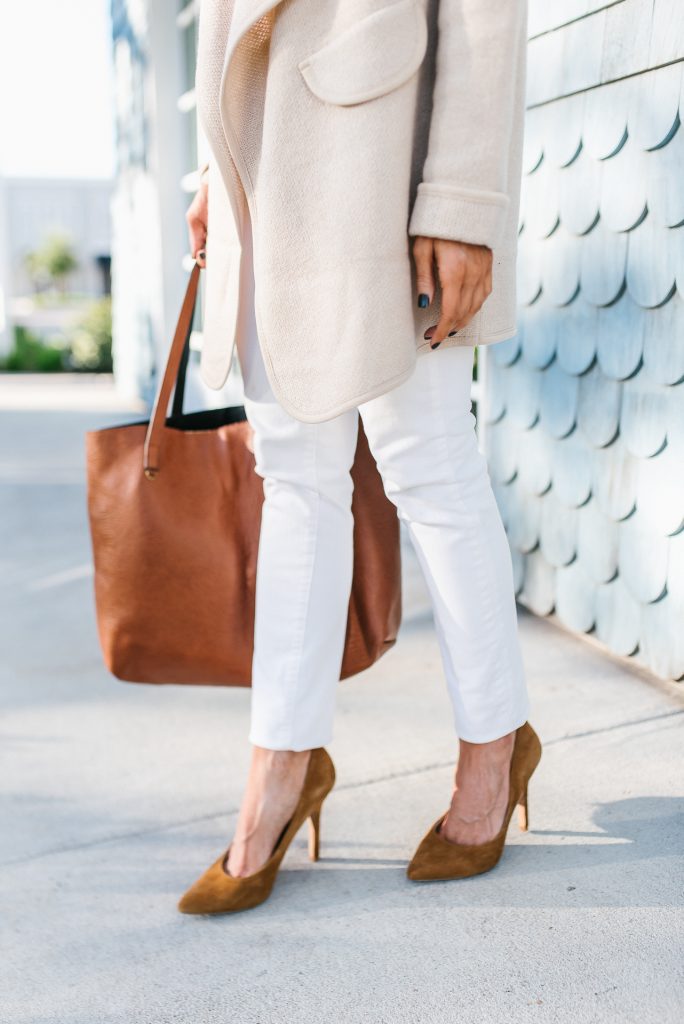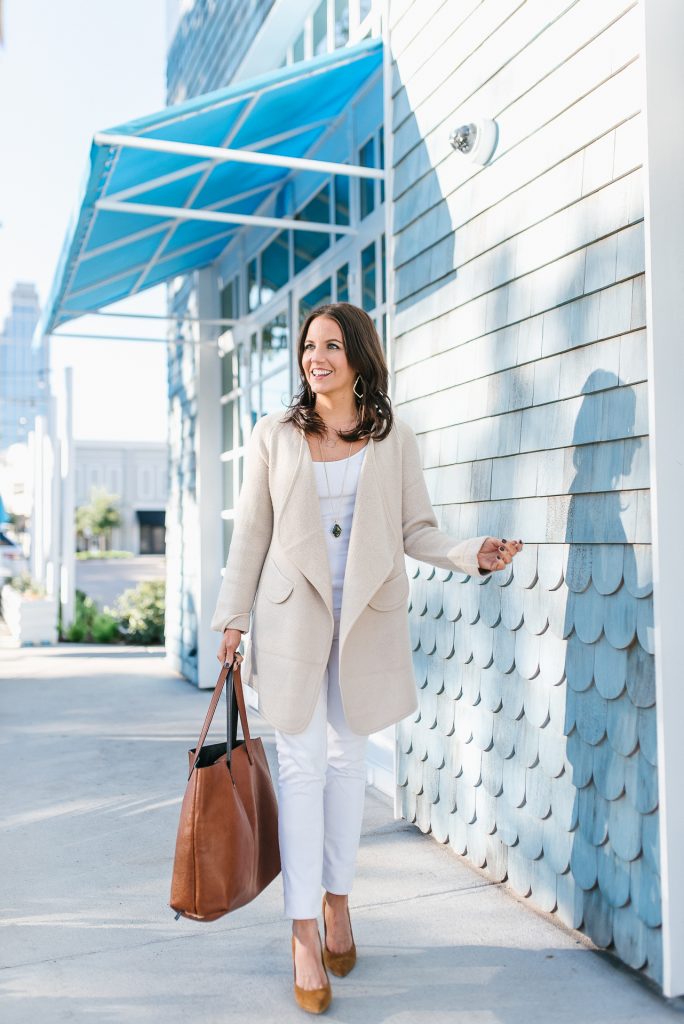 SHOP THE LOOK
Love this post? You may also love: