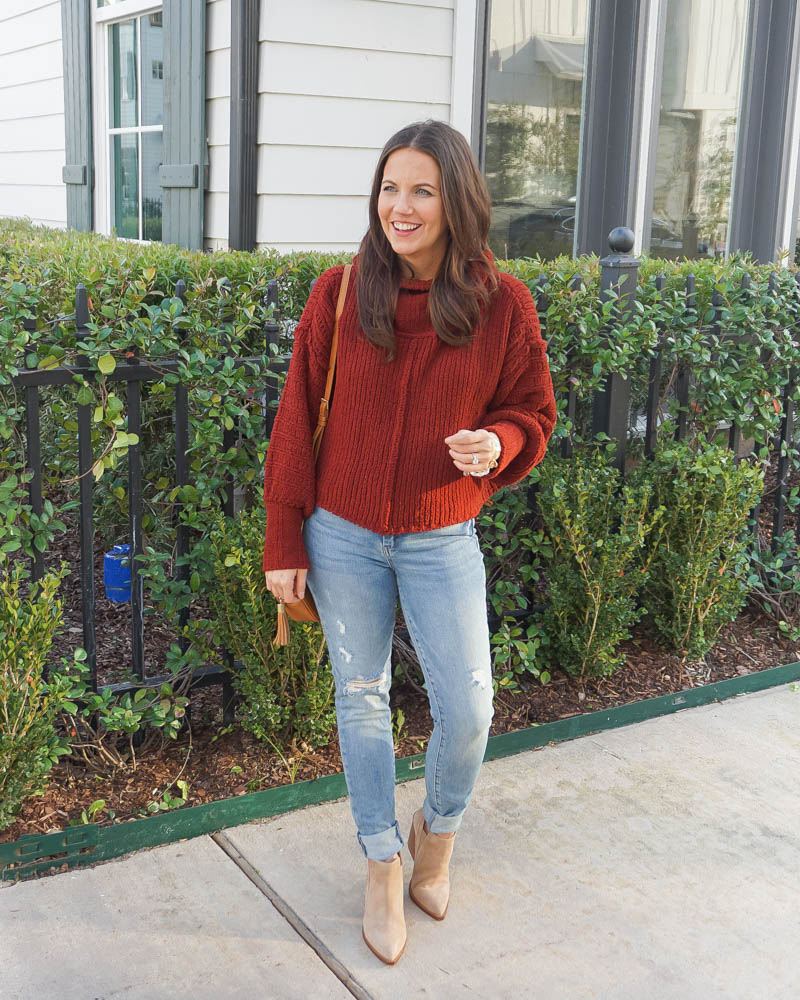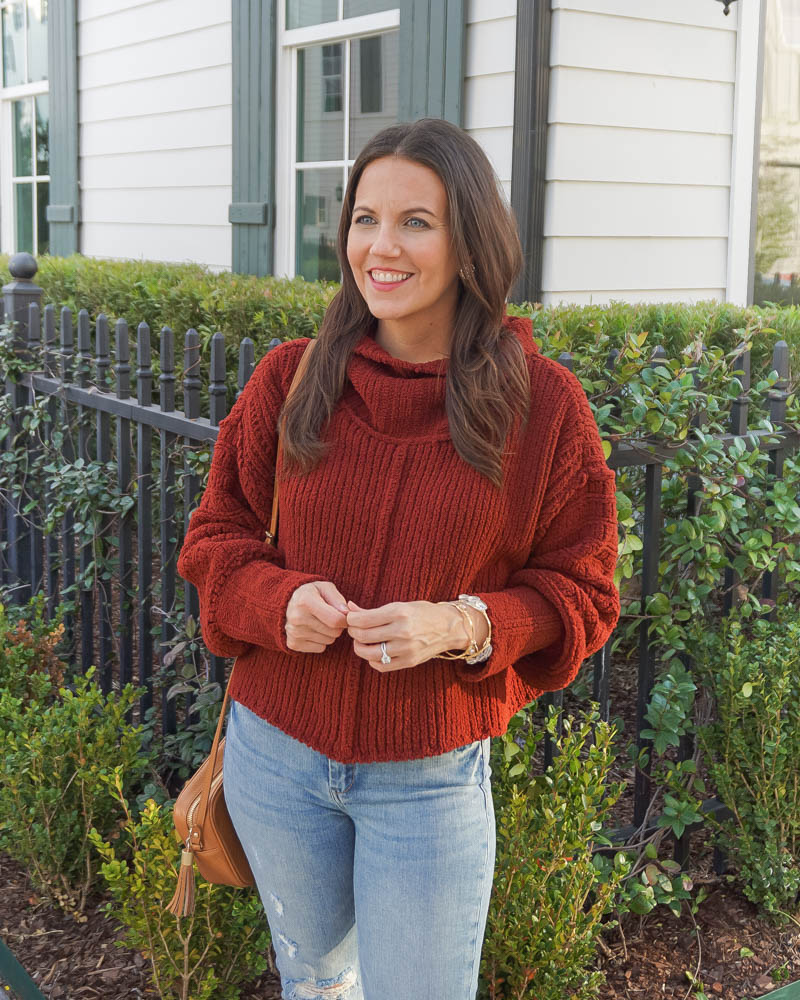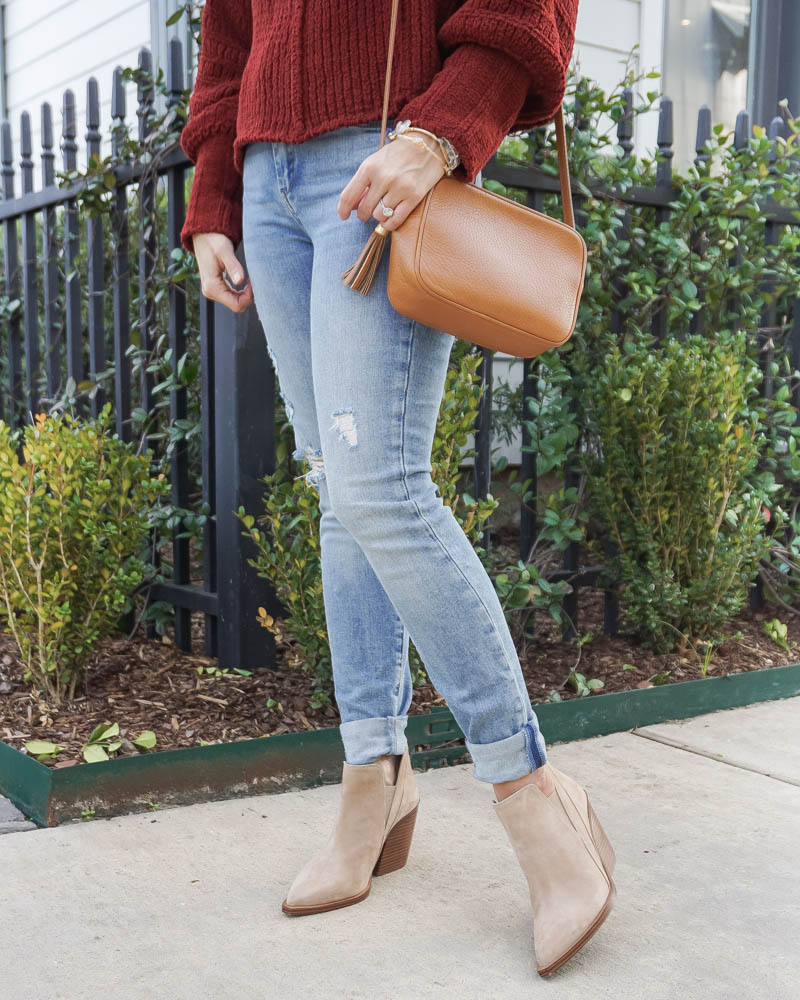 Well, I wasn't sure if I was going to get this post out for you today. I had a full day of blog work and wedding tasks planned for my day off yesterday.  We woke up to snow here in Houston which is a rarity.  We sometimes get ice, but not snow.  We took a few pics, and then we lost power.  Most of Houston did as the Texas power grid was a little overwhelmed with all of us warm weather loving Texans trying to keep warm in some historically low temps.  We were one of the lucky ones, our power came back on late in the afternoon and is still on as I'm writing this post.  Keeping fingers crossed that we keep it as the weather dips back into record lows overnight.
Normally by mid-Februrary, I'd be transitioning my winter wardrobe into spring.  Cropped sweaters were a favorite of mine this winter season, and I think they are perfect for transitioning into Spring.  I love the bounce and volume of these sweaters. It reminds me of some of the fun movement filled silhouettes of spring tops and dresses.  The cropped length is also perfect for pairing with shorts as the weather warms up.  For cooler days, light blue jeans and a lighter color bootie will give this winter top a spring time feel.
This red sweater is soo soft!!  It been perfect to lounge around the house in and for my work from attire.  I like the cowl neck design of it.  It keeps me warm but not too restricting. I paired it with my high waisted jeans, but it also works with mid-rise jeans and leggings.
Hope you are all staying warm and cozy today!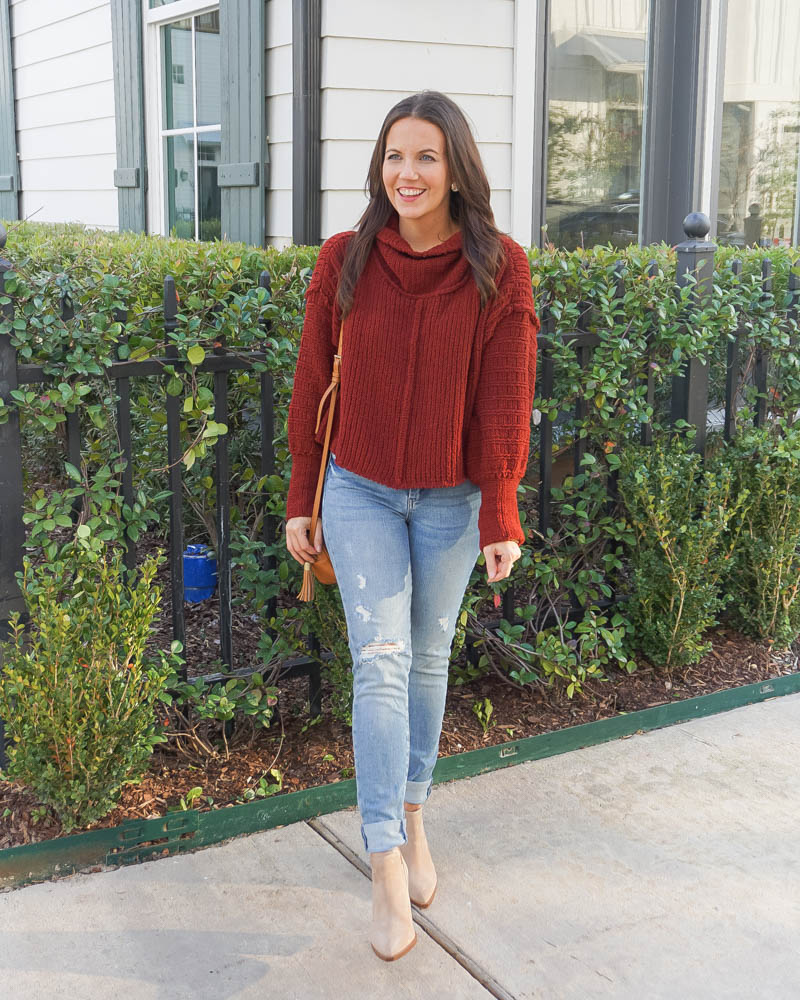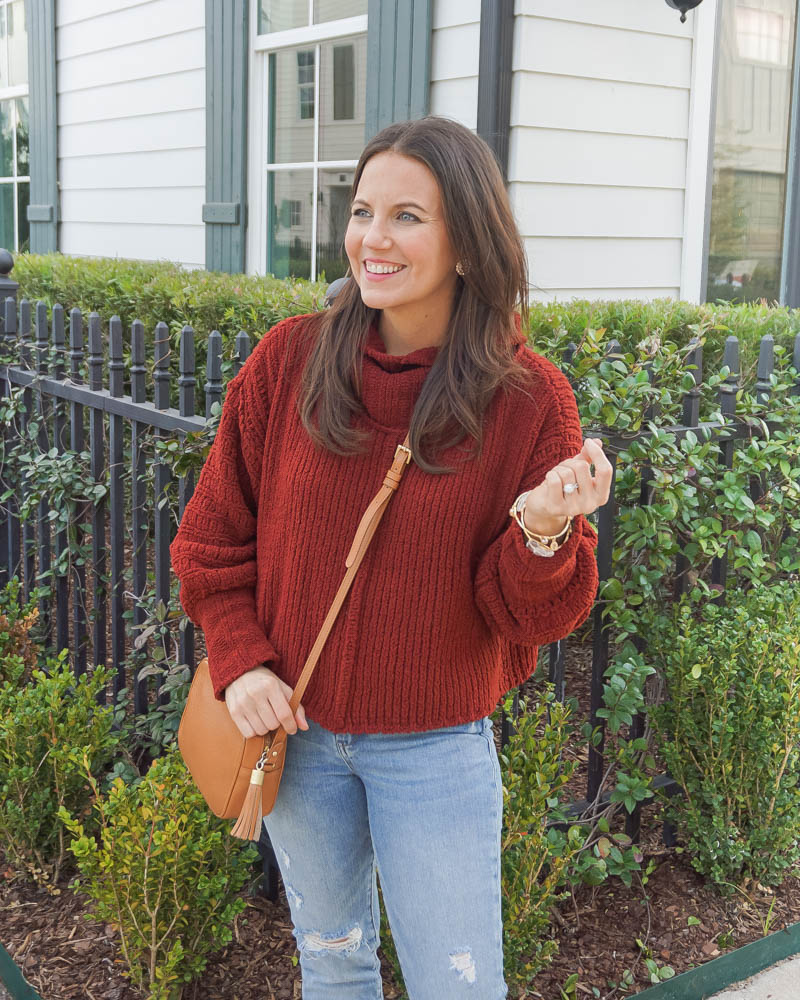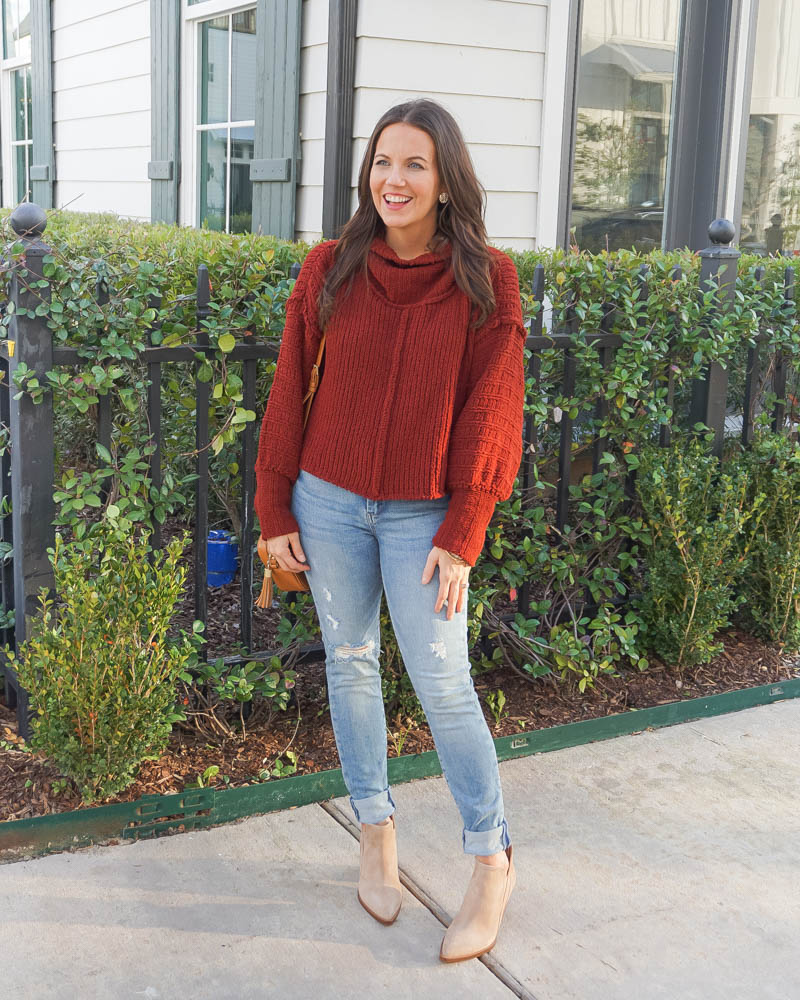 SHOP THE LOOK
Love this post? You may also love: