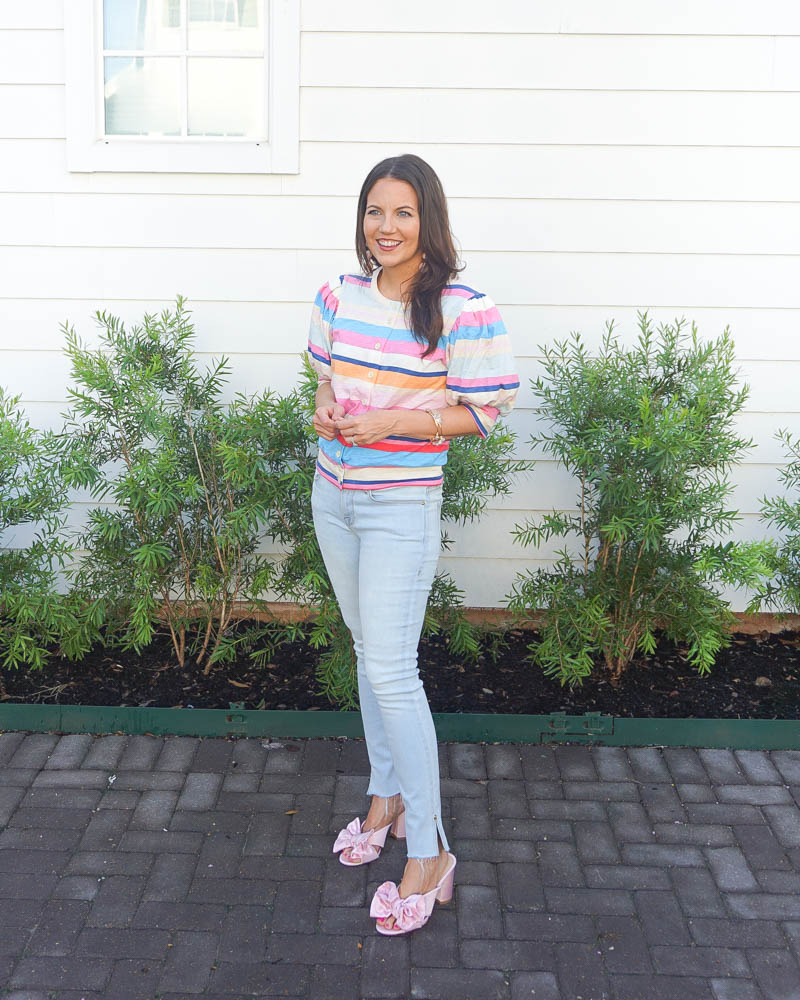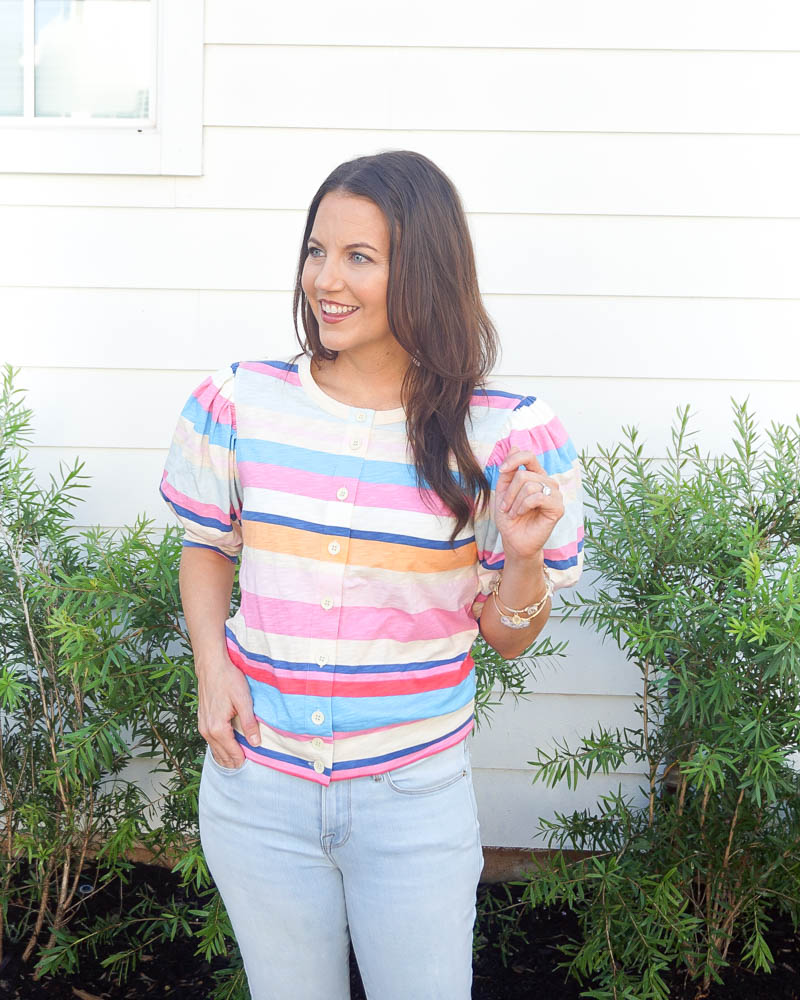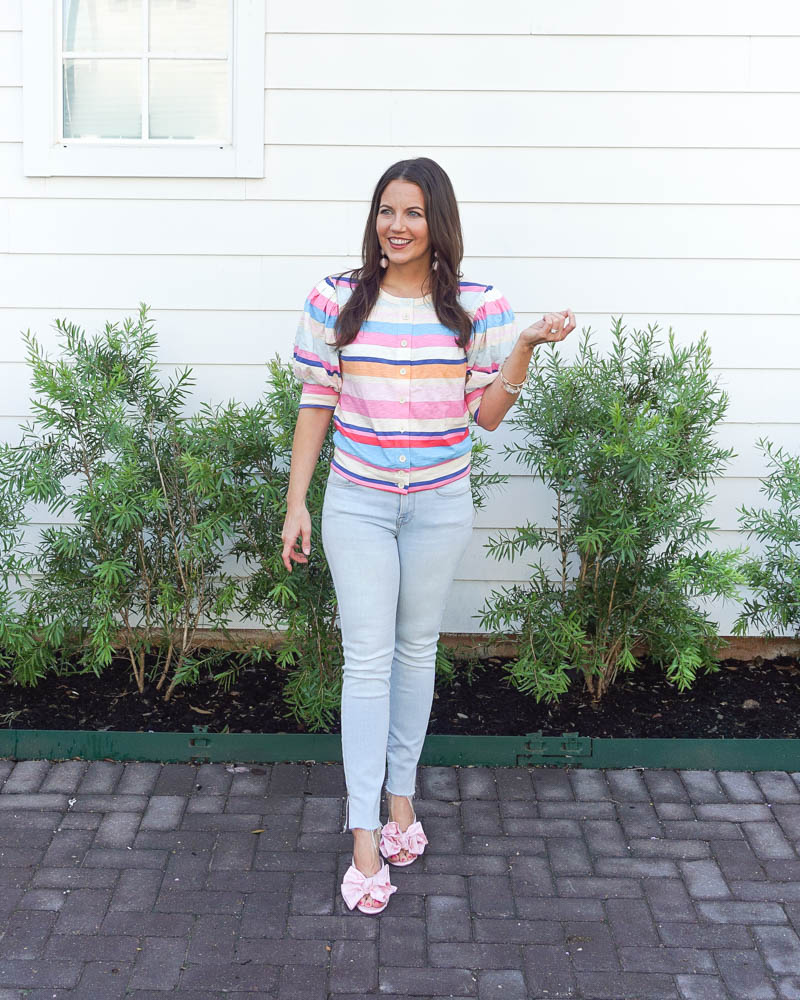 These pink bow sandals were a teeny tiny bit of an impulse buy, but one I defintely do not regret! I had my eye on this luxury pair at the start of 2020, but when we stopped going out I decided to put them on hold.  When the spring season rolled around, I thought about buying again, but wasn't 100% sure if I was ready to splurge on shoes when I'm still home so much.  Then like an amazing gift, I spotted these on Instagram with the heading under $100 and without thinking I hit add to cart.  I had my first bridal shower coming up in a week, and I knew these would be the perfect fun pop of color to pair with my white dress.
As soon as I pulled them out of the box, I knew I had made the right choice on these pink heels! I got my fun summer sandal and didn't have to splurge.  While I love these pink sandals with a summer white outfit, they are fun to pair with colors too! They were the perfect pairing for my pink striped puff sleeve top.  The pinks all play together perfectly.  You can also pair these with floral prints or bold solids like yellow or green.
Sizing Note: I went up a 1/2 size, and they fit perfectly! The length of the shoe is where I needed a slightly bigger size.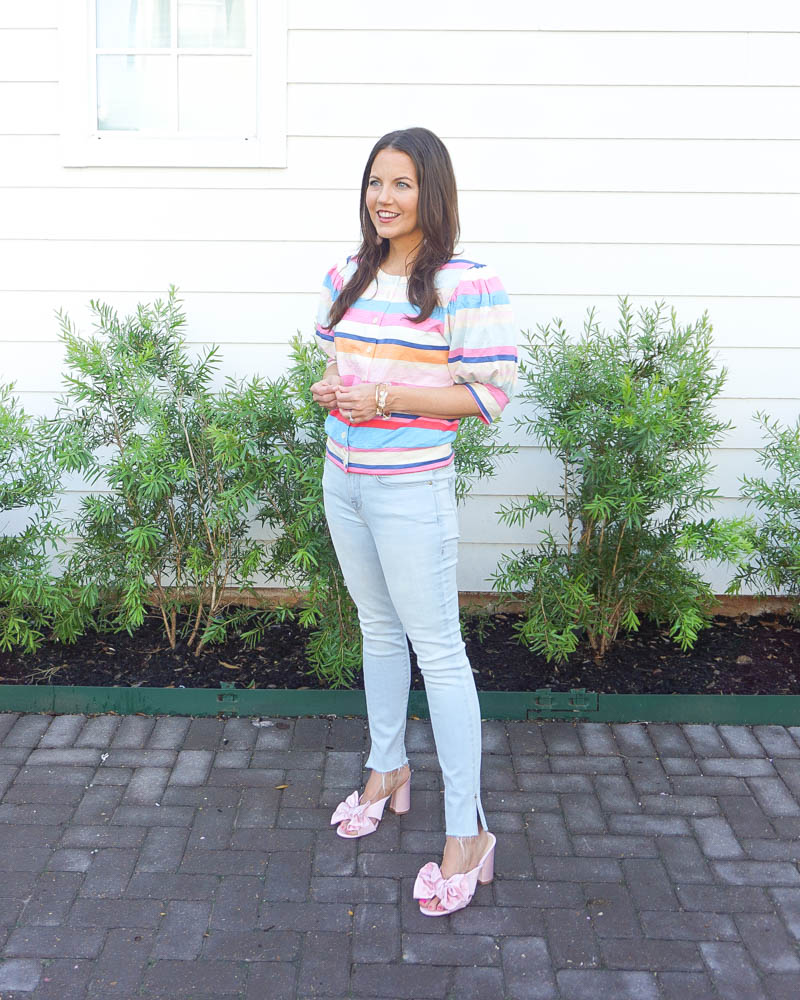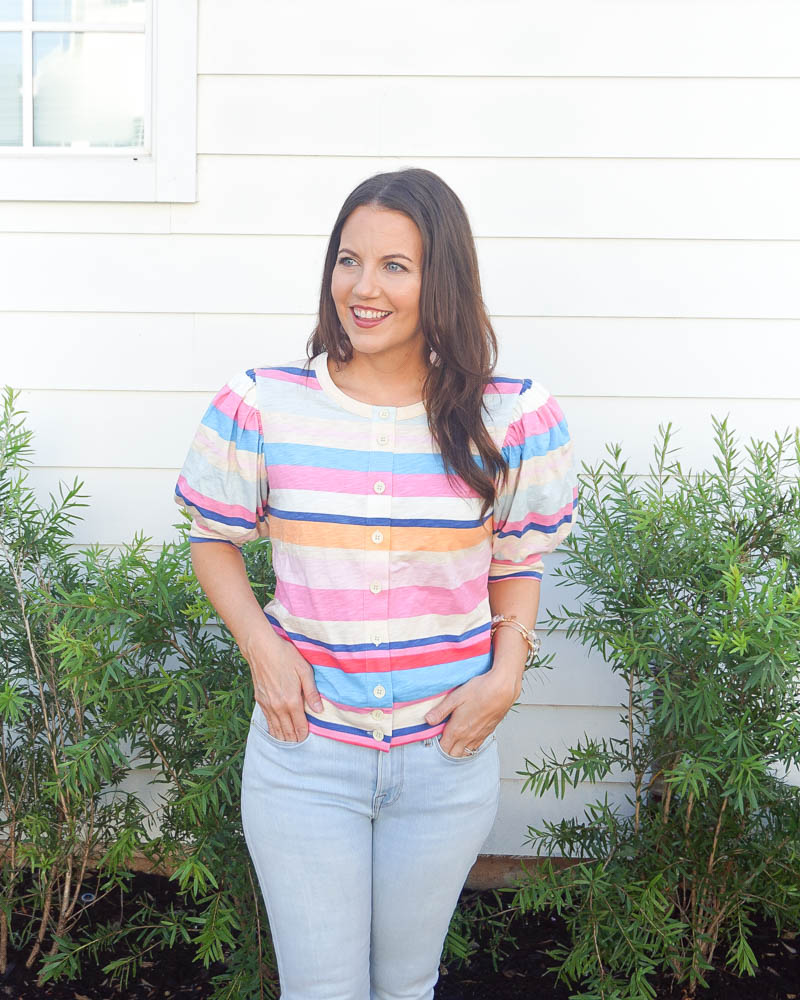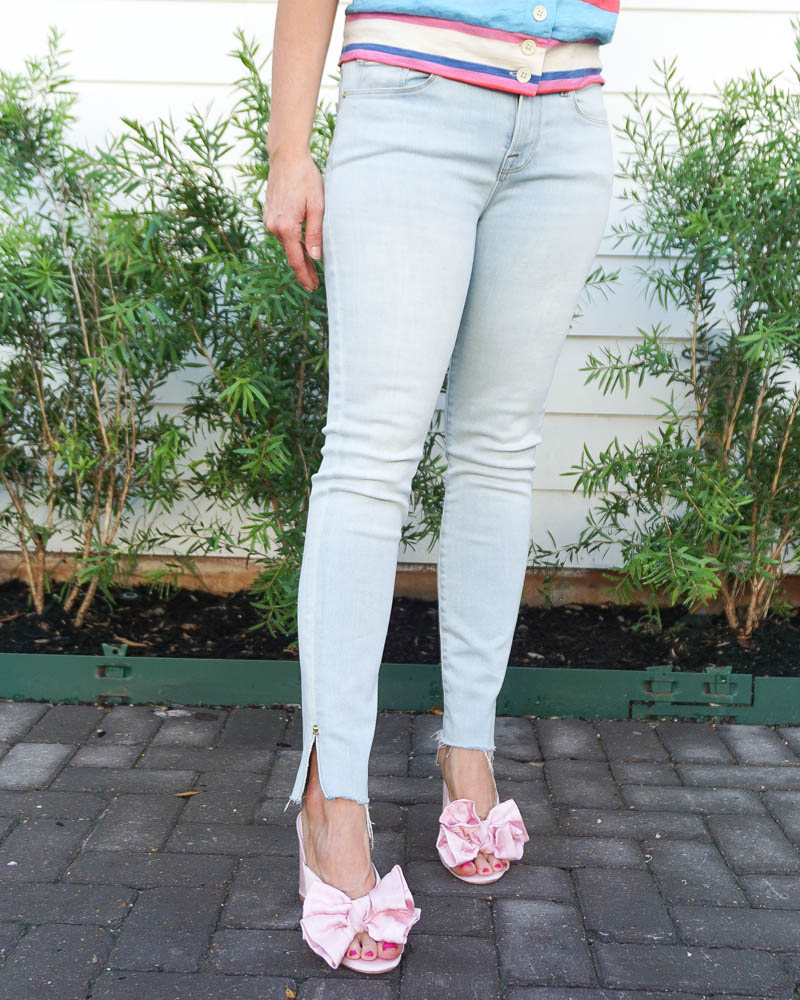 SHOP THE LOOK

Love this post? You may also love: