I have really enjoyed adding lots of bright colors to my wardrobe over the past spring and summer, but stepping into the Nordstrom Anniversary Sale yesterday and seeing all the beautiful fall colors definitely was like coming back home.  This sale is definitely my favorite of the year, even above Cyber Monday!  It is very rare to be able to buy items before the season starts.  This also makes it very overwhelming, and a little dangerous for the bank account!  I thought I would share a few of my tips for tackling the Nordstrom Anniversary Sale without breaking the bank, and show you some of what I bought and what is still sitting on my wishlist.
I like to consider myself a pretty savvy sale shopper, but even I get caught up in the Nordstrom Sale.  Before the sale even begins, I take stock of what items I want to add to my wardrobe for fall.  This year a few items on my list were some easy dresses I could wear to work and on weekends, a new pair of cognac brown riding boots, and some great layering tops.  With my pre-sale wish list in hand, I took to the sale the morning it went live for cardholders.  My second tip is to create a Nordstrom account so you can add and save a wish list.  I start with the sections that are on my pre-sale list and add items to my wish list as I go.  Prior to the sale, I also set myself a spending budget.  I knew I wasn't looking for any new beauty or jewelry items, so I completely avoided these sections to avoid temptation.  Once I had checked out the clothes and shoes, I headed to my wishlist.  This is the scary part to see all your wished for items.  I scroll the list deciding which items I really want, and which I can hold off on.  If you struggle with this part like I do, consider the pros and cons of each item.  For example, I have a gorgeous leather jacket on my wishlist, but I really want a new pair of boots.  To stay in budget, I can either get both and nothing else, or one item and bunches of other items.  I also look at what items I know will sell out quick.  The Halogen Pencil skirt is always a quick seller in the fun color options, so I knew I needed to swipe that one up fast!  I also consider the versatility of each piece.  I try to think of 3 or more outfits that I can create with each item using what I already have sitting in my closet.  All these tools help me narrow down my wish list into a more reasonable shopping cart.  I'm not going to lie, I do go slightly over budget every year.  It happens, I'm a shoppaholic, I can't help myself.  BUT the biggest thing for me and this sale is that I have to be able to pay the bill when it comes.  The sale prices will not mean much if I am paying interest on them.  Now to the fun part, here are the items I bought that you will be seeing on the blog soon, and some items that unfortunately had to stay on my wish list.  I keep the items there because one my birthday is coming up and two because the items may go on sale again a later time.
WHAT I BOUGHT
(Hover over images for prices, click image to check for size/color availability at Nordstrom)
I bought this Halogen Skirt in the Teal Ocean color, the color is not as bright in person.  The color is still gorgeous though!  This skirt sells quick!! I bought it in dark pink last year, and it was sold out by the end of the sale. I went in store to purchase these boots because I am short and I wanted to be sure they hit me a few inches below the knee.  I really wanted a pair of boots that was a lighter shade of brown and had a more casual feel.  These fit that description perfectly!!  I also wanted to get a pretty flannel shirt that I could wear with brown or black.  The colors on this one are perfect for that, and the inside of the shirt has the prettiest floral print which pops when you roll the sleeves. I had no idea from the pictures, so it was a fun surprise.  The wine color of the next dress is AMAZING!!  I love this color, and the dress is really comfy.  It is a great dress for work, happy hour, holiday parties.  Pair it with my Lucky Brand boots to dress it down or heels to dress it up.  It is one of my favorite purchases of the sale!  Ok, I really wanted a fun pair of workout capris, something dark but with a fun print.  I love the brush stroke pattern on these, and the darker tone.  This olive tunic is probably my second favorite purchase.  I love that I can start wearing it now with white denim, and then transition to fall and winter with darker jeans.  It is also a great layering piece and comes in multiple colors.  I went with this Foxcroft blouse for work.  I love how it pairs with both the Halogen Pencil skirt and the flared skirt, but is also going to look great paired with my existing work pants.  I love my gray flared ponte skirt, so I decided I needed one in black too!  I tried it on with the flannel, and they looked really cute together!  Add some black booties and the look is complete!!  This floral print dress is another piece that I plan to start wearing now with wedges and transition to fall with boots.    This dress is great alone, but also looks great with the addition of a belt!  Another great layering piece are these Zella Leggings.  They are a thick material and will be perfect paired with items like my olive tunic and brown boots.  Ok, I did not buy pink shoes.  I bought them in nude leather, but the picture only had the pink option.  I knew I wanted to add some new work heels to the list.  Black and nude leather peep-toe pumps were on my pre-sale list.  This pair comes in both, but I went with nude because I knew black would be easier to find later down the road.  Last on my list is this fun Painted Threads poncho.  Ponchos were big in this sale, and a few have already sold out.  I love laid back weekend looks, and this paired with black skinnies, a white tee, and black riding boots made me kind of wish fall would hurry up and get here!!  A few items not pictured are the Everly Paisley Print Shift Dress in Blue (already sold out) and a pair of Nike Gym Vintage Capri Sweapants because it made my picture uneven. 🙂  The sweatpants I bought are strictly to lounge around the house in while watching football and writing blog posts.  The dress is gorgeous and still available in black! It is another one of those dresses I can wear now and in fall.  I have already started planning some fun blog posts featuring the above items, so if you see anything you love you may want to get it now because it may not be around when my blog posts starting popping up!
WHAT I LEFT BEHIND
If I could buy everything on my wish list, most of these items would have come to!!  But I have bills to pay and you know I do need to eat and stuff!  Today is the last day of Early Access for cardholders, and tomorrow the sale goes live to the public!!  If you want any additional info on the items I purchased regarding sizing, feel free to email me or comment below!  Thanks for sticking around and reading my super long post today and Happy Shopping!!
Follow Lady in Violet INSTAGRAM | TWITTER | FACEBOOK | BLOGLOVIN | EMAIL SUBSCRIPTION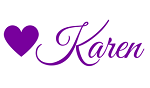 Love this post? You may also love: