Raise your hand if the weather has completely ruined your Christmas Outfit plans!!  Can I raise both hands! I had plans for layers and leather leggings and riding boots.  It was going to be fabulous.  Then I saw our Christmas day weather forecast, hot and rainy which in Houston also means humid!  I had to head back to the outfit drawing board and start planning some new looks.  I wanted some outfit ideas that would work with the warmer temperatures, but still feel a little like Christmas.  I'm sharing a few of my ideas for what to wear on Christmas this year with our warm weather.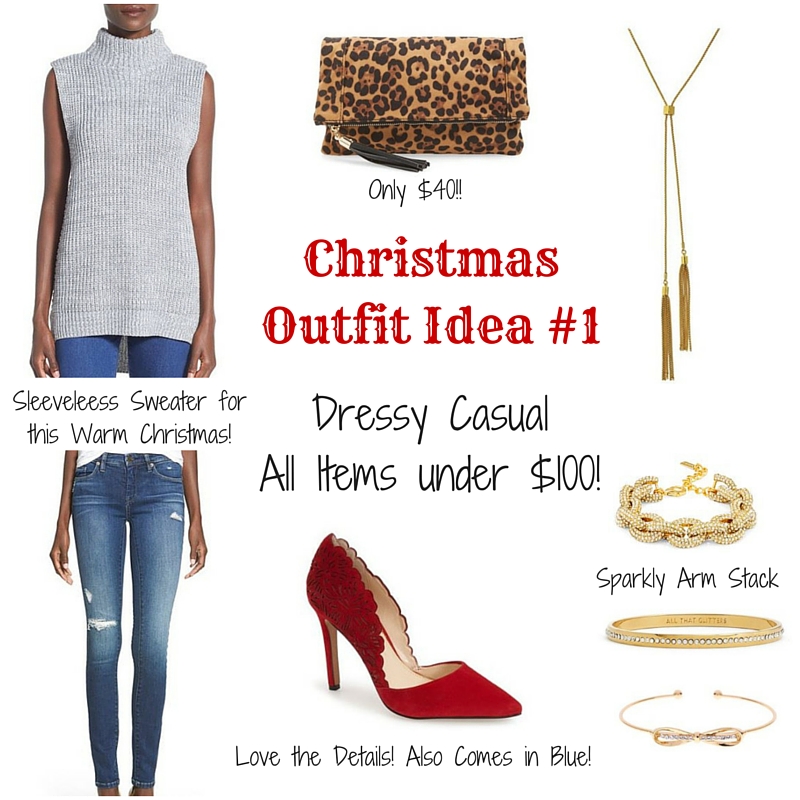 SHOP THE LOOK

I have been searching for a great sleevless sweater and stumbled upon this one.  I love the mock turtleneck design.  I would pair it with some skinny jeans like these cute distressed ones and a fun red heel.  The details on this shoe are gorgeous!!  You have to check it out up close and personal on the store's site.  I love adding a fancy shoe to a casual look to help dress it up a little.  I would also add a sparkly arm stack and long necklace to complete this look.  I added in the leopard clutch that is only $40!!  Doesn't it remind you of a certain over $200 clutch that you see everywhere!  I really like the red, gray, and leopard together in the outfit.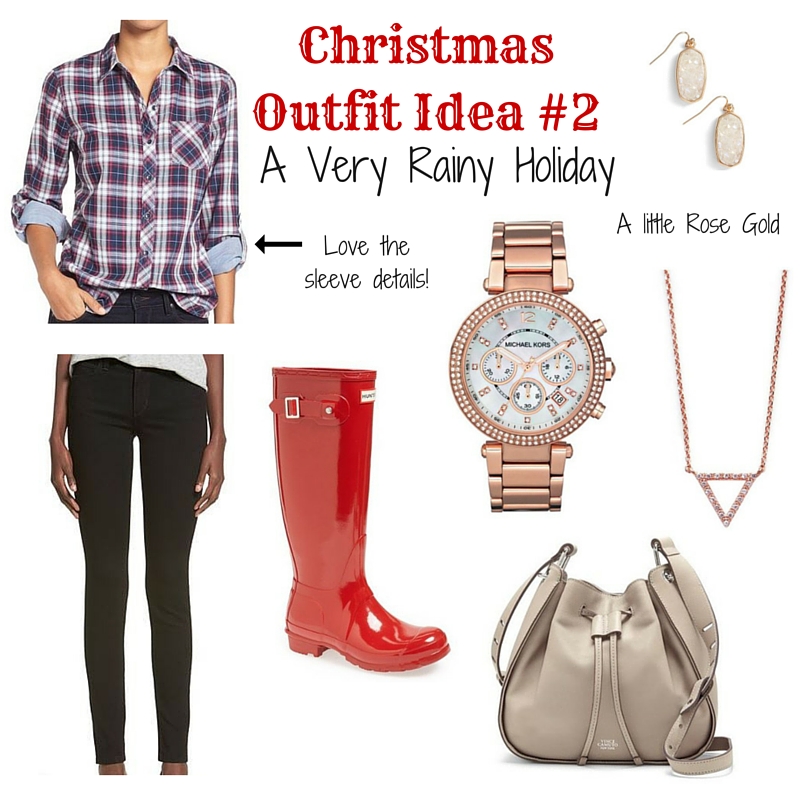 SHOP THE LOOK

I majorly regret not picking up a pair of Hunter boots when they were on sale recently!  Next time, I am definitely buying a red pair in either this glossy or matte.  A plaid always reminds me of fall and winter seasons, so adding one to a Christmas look was perfect.  I love that you can roll up the sleeves to stay cool.  I also love when the sleeves have cute details on the inside.  I decided to mix things up and pair this look with some rose gold jewelry.  I usually mix mine in with my other gold pieces, but they are gorgeous on their own too.  Toss on a bucket bag and you are ready for some champagne and cookies!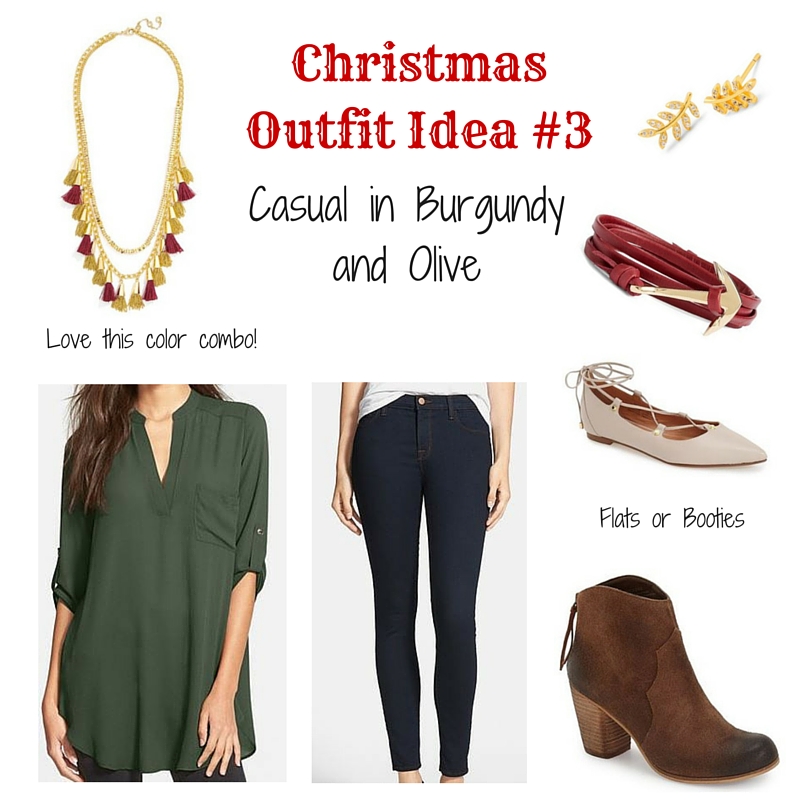 SHOP THE LOOK

First off, this top is on sale right now for $25!!  I own it and love it!  You have seen me wear it here and here, and in this same color combo here.  I love this take on Christmas colors for this outfit option.  The burgundy is subtle in the necklace which is perfect to create just the right compliment to the olive top.  Pair this look with flats or booties to create the perfect casual look for Christmas day.
SHOP THE LOOK

If you are looking to go a little bit more fancy for your Christmas look, consider a cute lace top.  I paired this peplum gem with some skinny ponte pants and a fabulous gold sparkly heel.  For lace tops, I usually skip a necklace and opt for fun earrings instead.  I love chandelier earrings to create a great statement look, but still compliment the lace top.  I also added some of the sparkly bracelets from look one.  I wanted to add a little color, so I paired with a red clutch and a fun red lip.
I hope these looks help you prepare a fun Christmas outfit this year!  I tried to pick a few more basic items for each outfit, so you can hopefully re-create these looks with items already in your closet.  Many of the items in this post are currently on sale, and some are part of a special rush delivery promotion, so you can receive them by Christmas Eve.
Since I will be celebrating the Christmas holiday with family over the next few days, I won't have a post up on Friday.   I will be back with my outfit posts on Monday, and you can follow my #ootd posts on Instagram.  I hope you all have a very Merry Christmas and thank you so much for taking the time to stop by Lady in Violet!  Your support means so much to me!  I love putting these outfits together and sharing them with ya'll every week!  Have a fabulous holiday and long weekend!
Follow Lady in Violet INSTAGRAM | TWITTER | FACEBOOK | BLOGLOVIN | SUBSCRIBE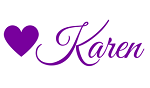 Love this post? You may also love: