| DETAILS |
MODCLOTH Festive Top  | TARGET Mini Feathered Top Hat  | AMAZON Irish Suspenders Shirt  | MODCLOTH Buy Me a Beer Tank  | PLEIONE Split Neck Top  | JACK ROGERS Shamrock Shoes  | VINCE CAMUTO V-Neck Blouse  | CUCINAPRO Waffle Maker  | AMAZON St. Patrick's Day Wine Charms  |  POTTERY BARN Horseshoe Pillow
When it comes to St. Patrick's Day, I love some of the fun maybe a little cheesy tshirts and decor.  I curated this little shop guide with ideas for work or a night out.  These novelty tees are too cute! The middle one is definitely my favorite.  It was the first one I found while playing on Amazon, and made me want to create this shop guide for the holiday.  All three of these tees would pair great with a pair of distressed skinny jeans and some flats or booties.  This little feathered top hat just makes me smile every time I look at it!  I think it's a little over the top and maybe cheesy which is exactly why I like it!
St. Patrick's Day is on a Thursday, so I also included a few tops that would be perfect to wear to to work with a pair of work pants or pencil skirt.  They could also easily transition to a night out by changing into jeans and heels.  You could also add on these cute Jack Rogers sandals!
I always love tossing out a few items around the house for the different holidays.  Pillows are one easy way to add just a hint of the holiday.  I also will change out my hand towels too.  If you have friends over, these wine charms are a must have!!  I have a huge collection of wine charms, and a few may be holiday themed.   One of my girlfriends makes themed breakfasts for her kids on holidays and special occasions,  and I immediately thought of her when I saw this waffle maker.  The pattern is a heart, so it could work for both Valentine's and St. Patrick's Day!
So I am trying something new with these shop guides, the image above is shoppable.  You can click any of the item pictures and be taken straight to the store to shop.  I have never used this before, so I also included a non-clickable image at the bottom of the post.   I wanted to be sure that no matter how you read my posts whether directly on the site, via the subscriber email, or Bloglovin that you could see the shop guide picture.
Alright ya'll, less than ten days to get your green ready!!  Thanks for stopping by the blog today!
SHOP THE POST

Follow Lady in Violet INSTAGRAM | TWITTER | FACEBOOK | BLOGLOVIN | SUBSCRIBE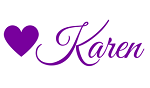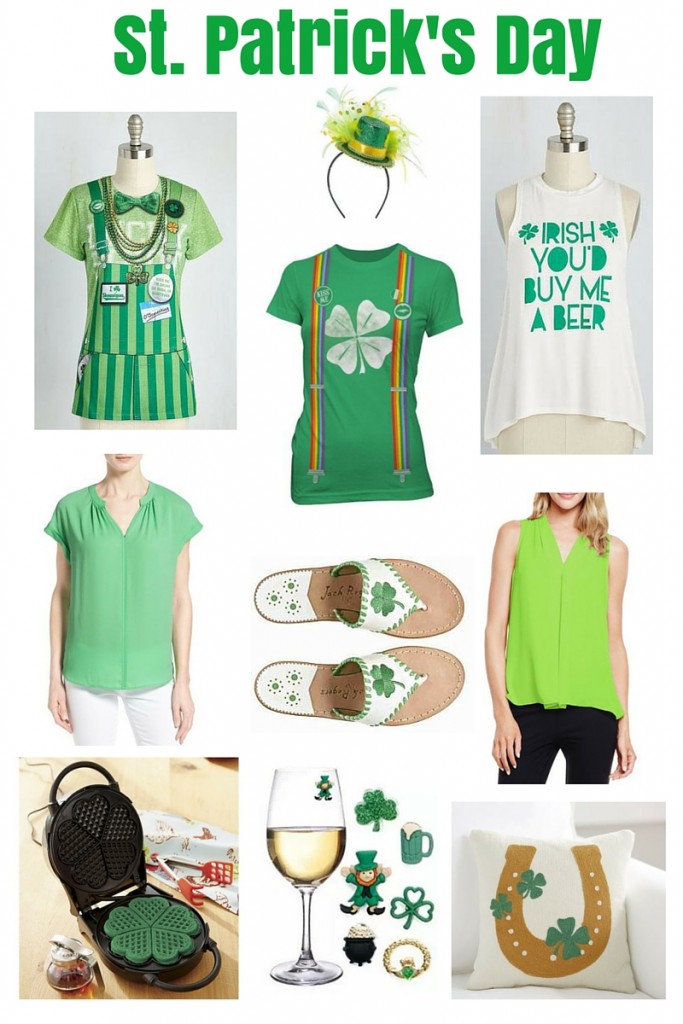 Love this post? You may also love: