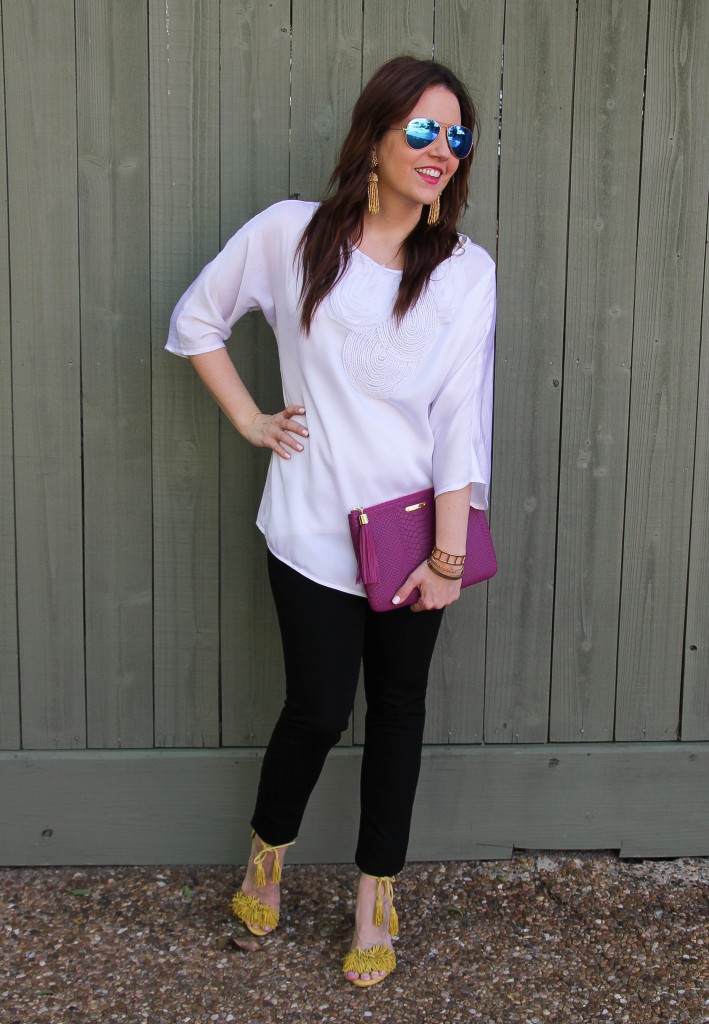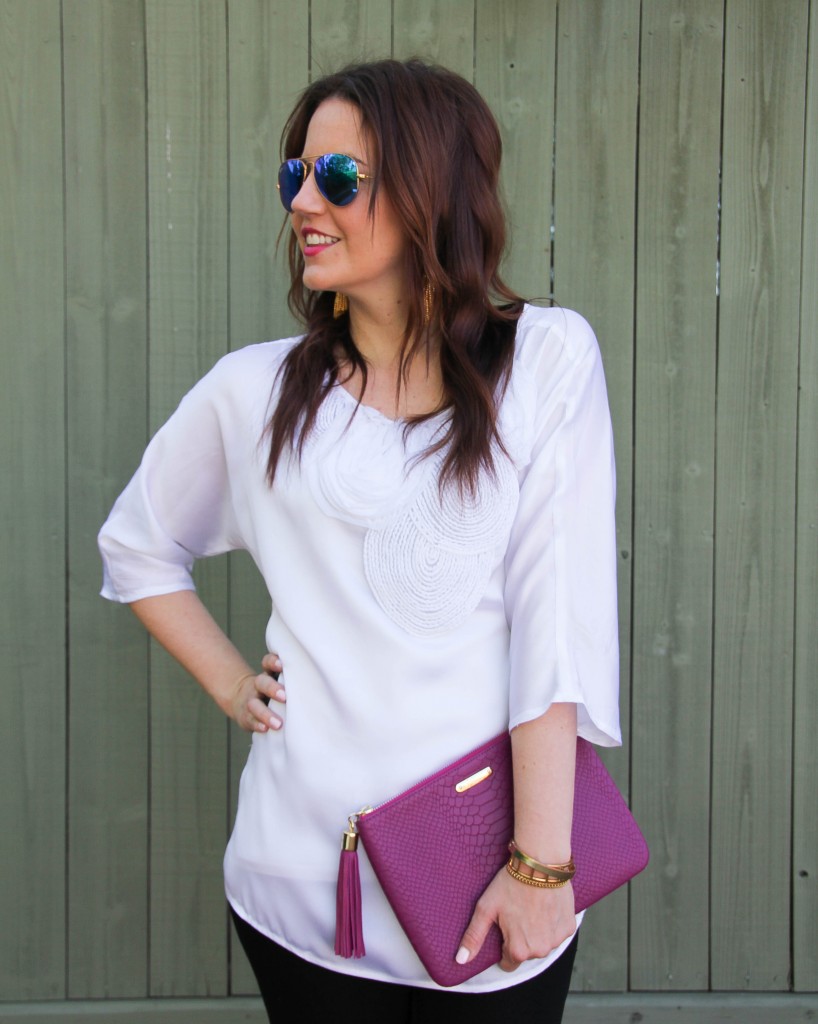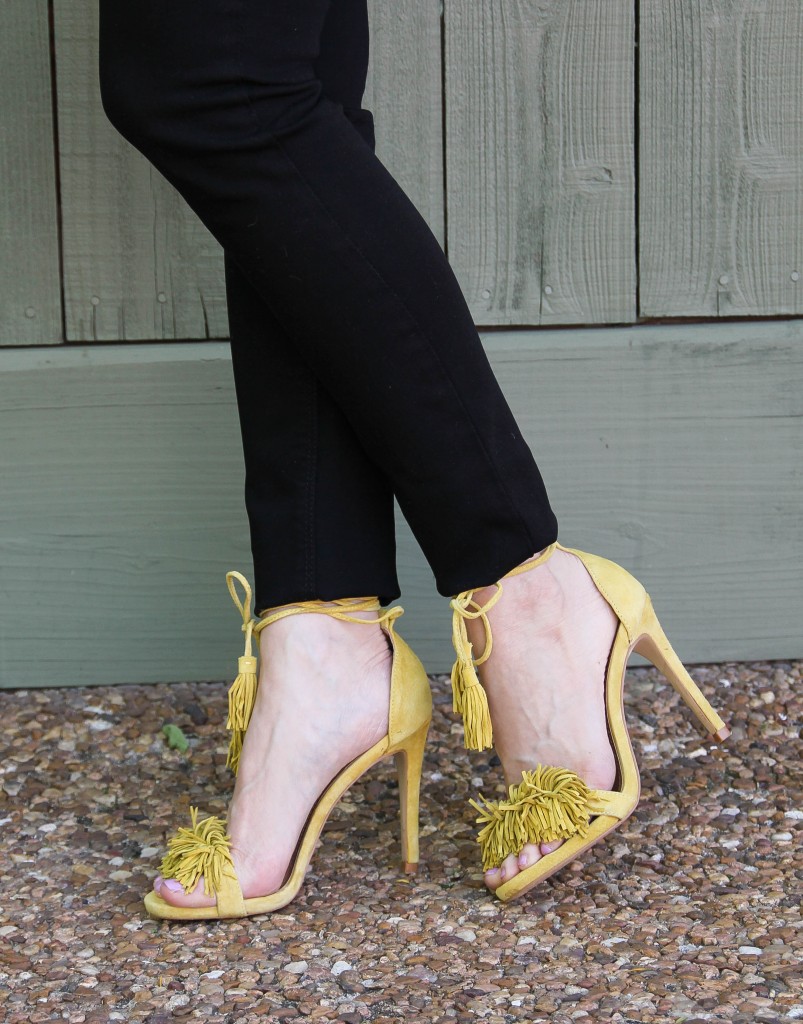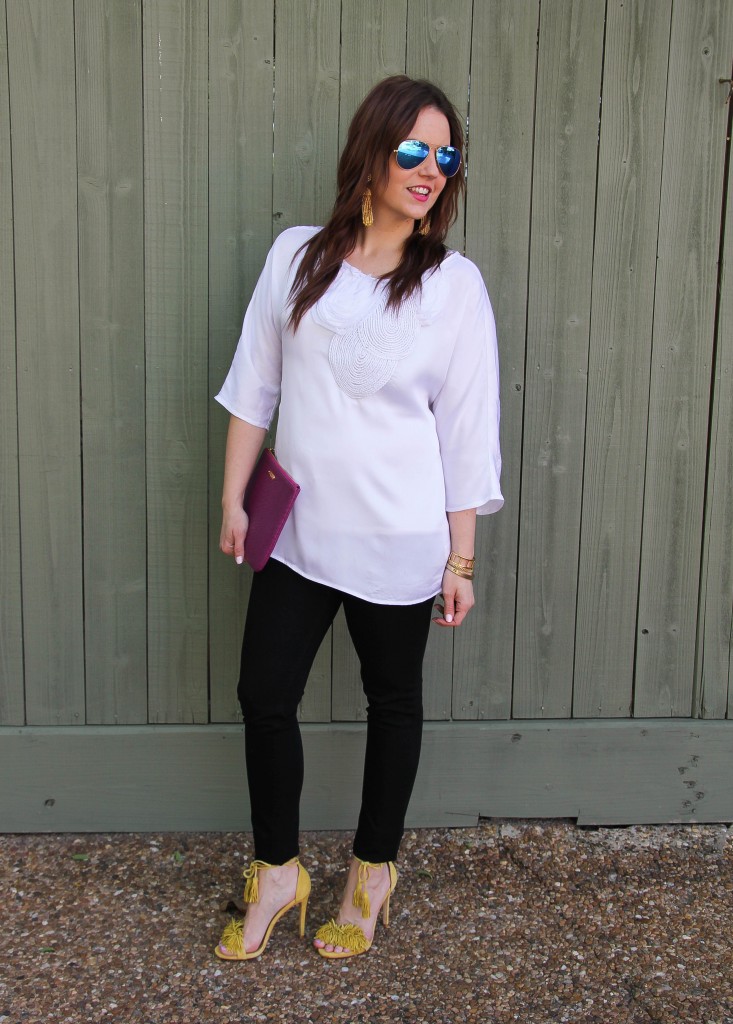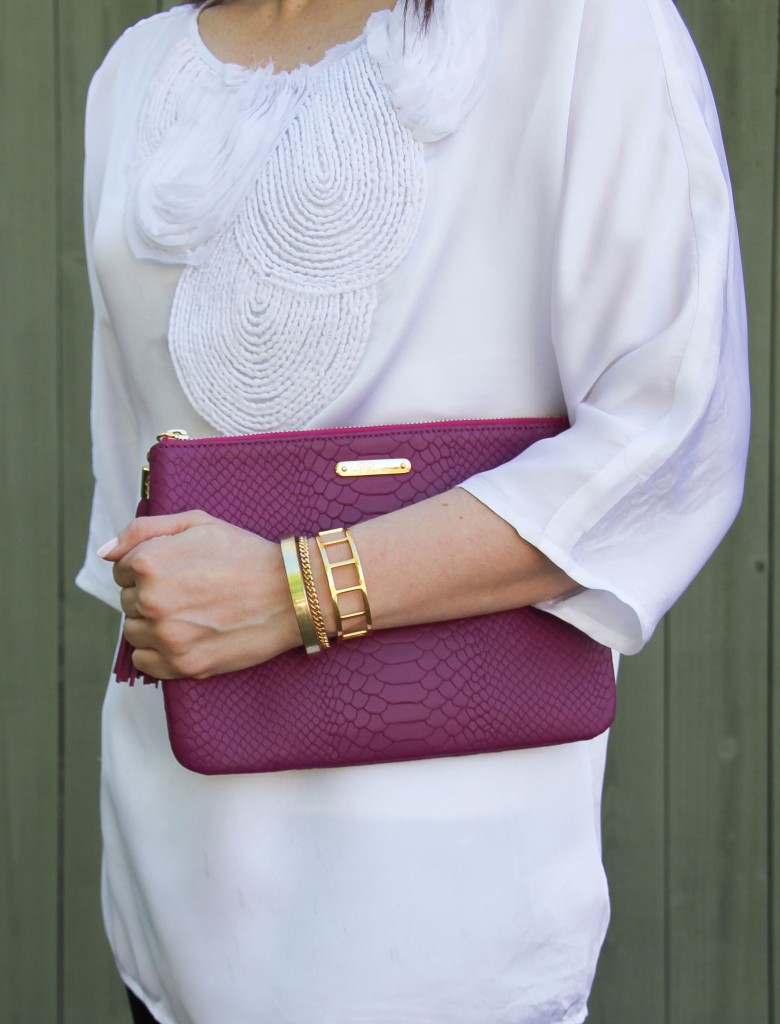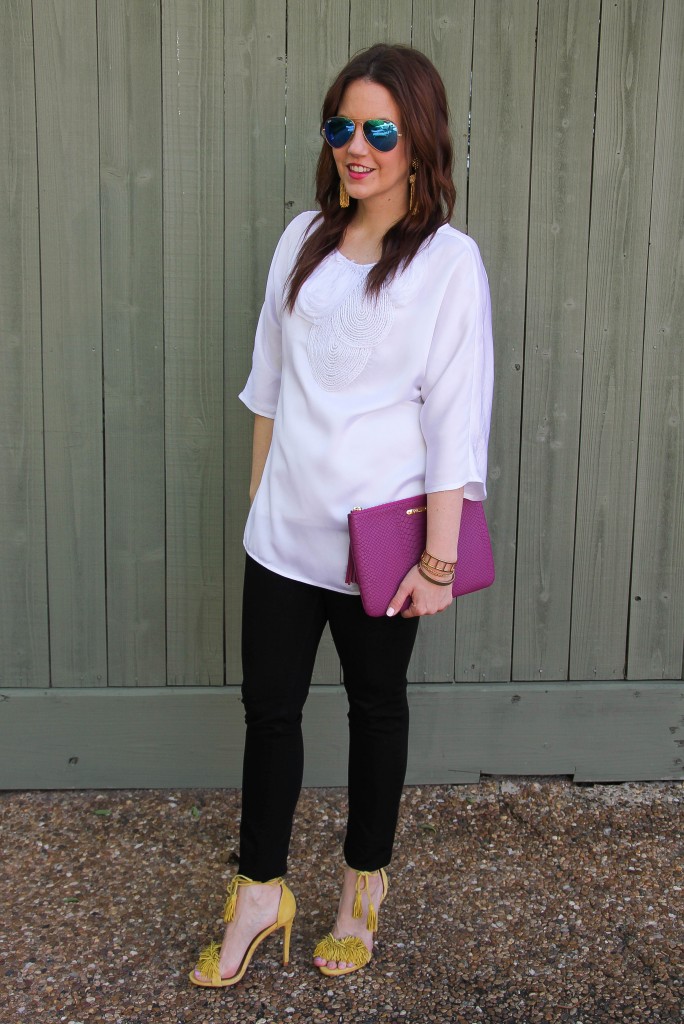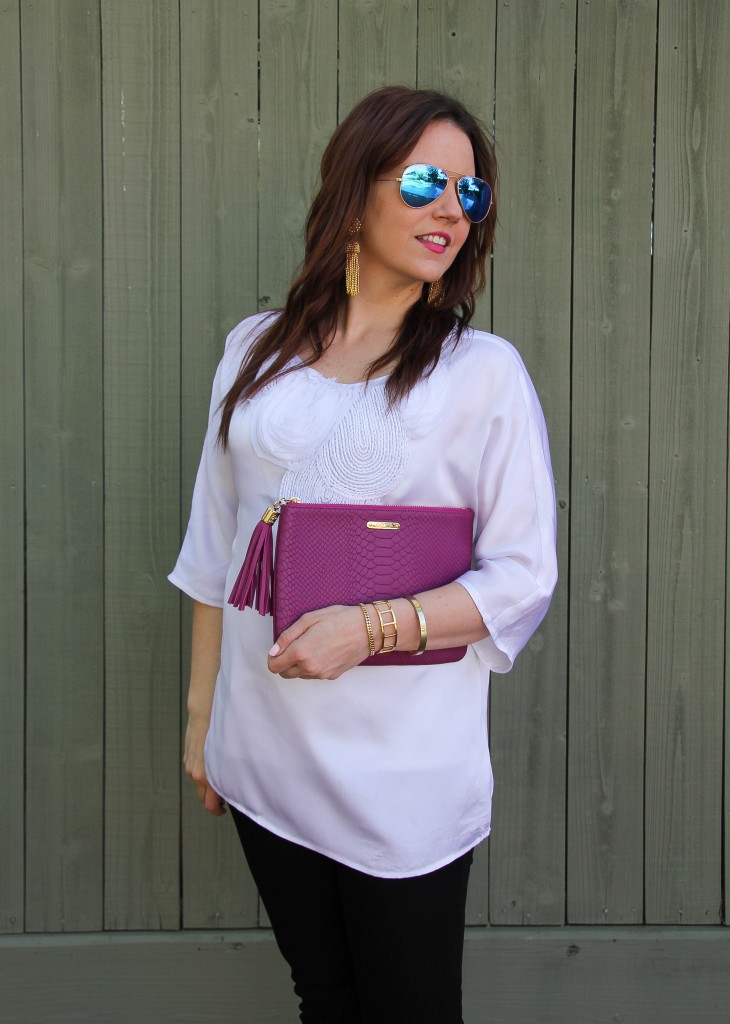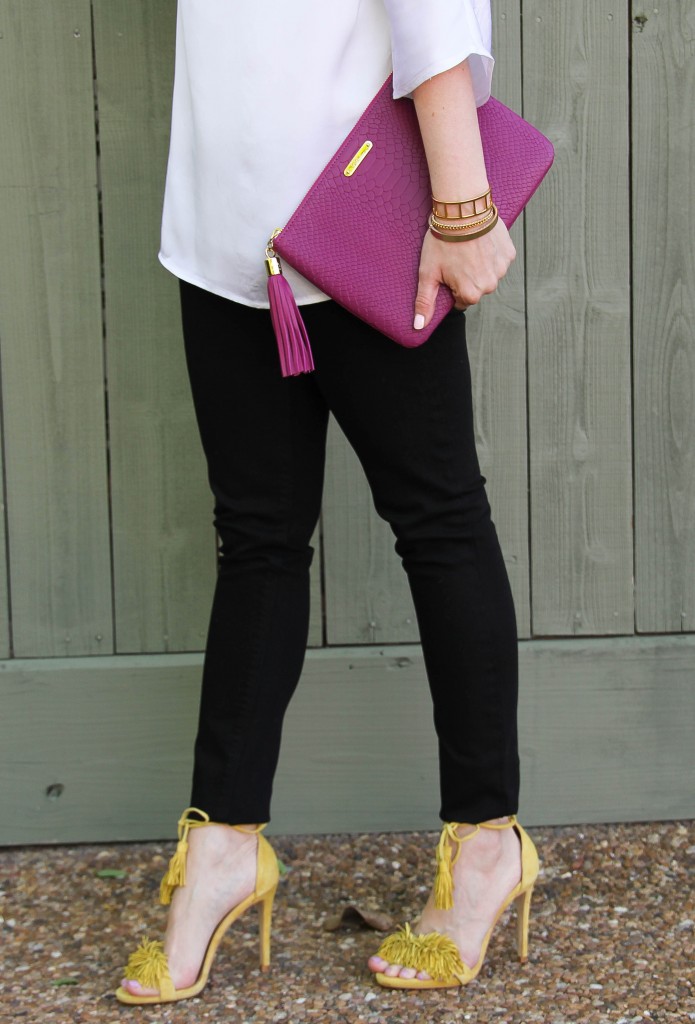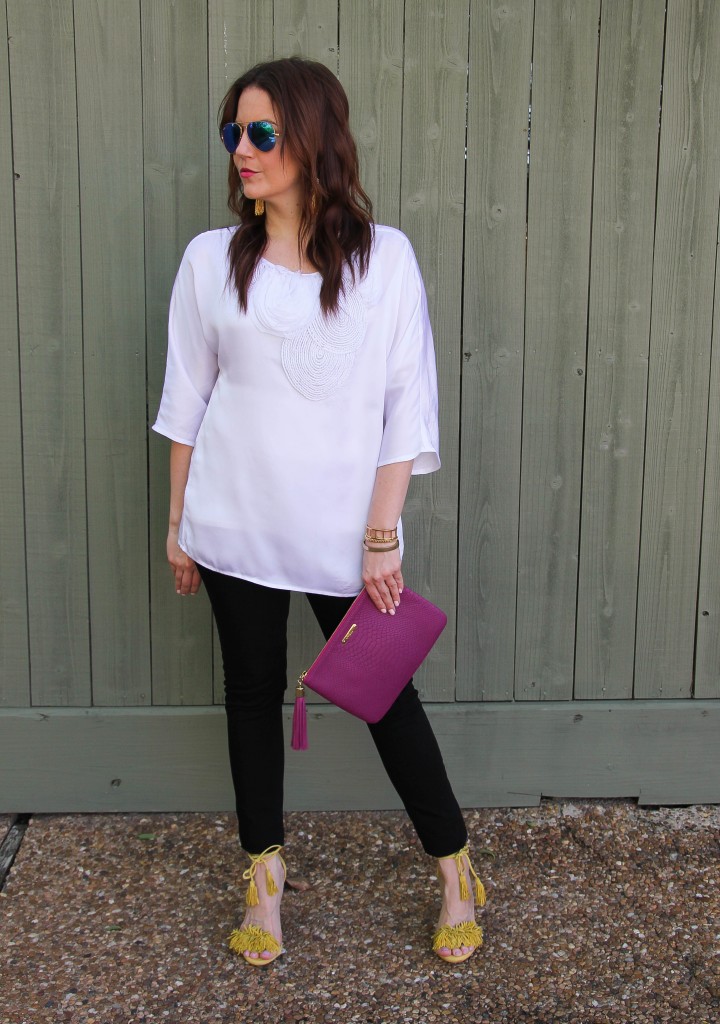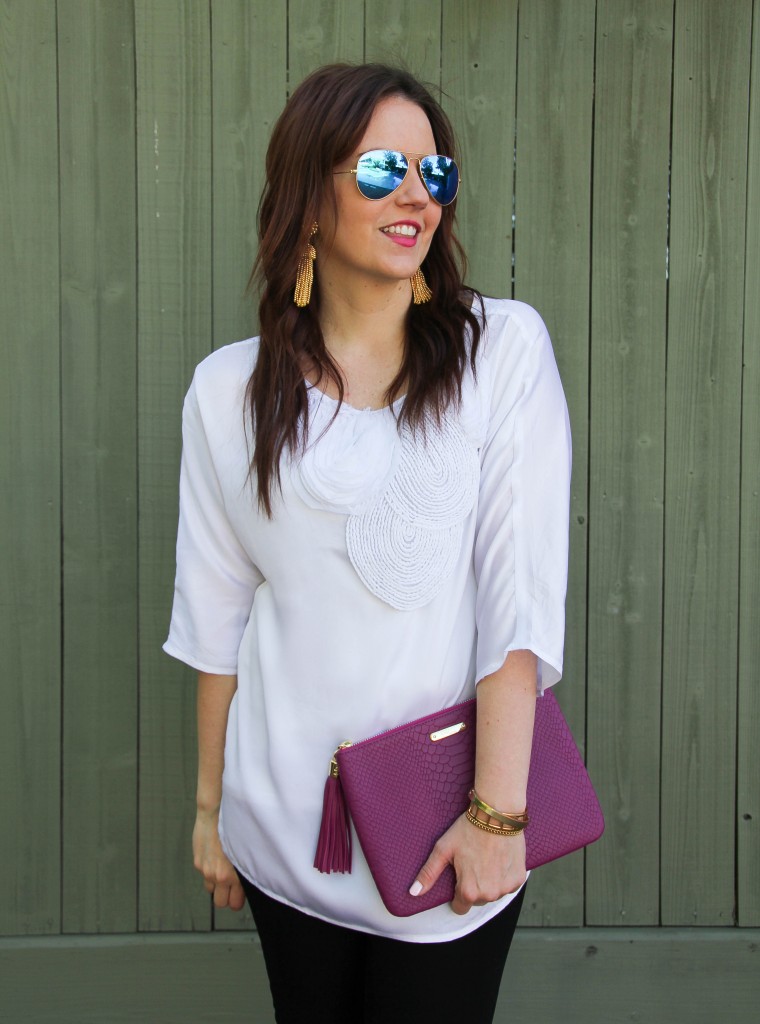 | DETAILS |
MICHAEL KORS White Blouse/Old  | DL1961 c/o Emma Skinny Jeans  | STEVE MADDEN Fringe Sandals  | GIGI NY Magenta Clutch  | LISI LERCH c/o Gold Tassel Earrings  |  BAUBLEBAR Ladder Cuff,  Slim Hinge Bangle, Cuban Links Cuff  | RAYBAN Mirrored Aviators  |  Lipstick: BOBBI BROWN Neon Pink  | Nails: ESSIE Fiji
I have had the busiest few weeks, and there is no sign of slowing down for the rest of the month except for tonight.  I am so excited to get off work, put on my pjs, pour a glass of wine, and do absolutely nothing but catch up on my DVR.  I know I'm going to be busy all weekend getting me and Lady in Violet ready for my vacation next week, so I am going to seriously enjoy relaxing tonight!!
The Shopbop sale officially wrapped up last night, and I hope you all scored some amazing deals!  If you want a sneak peek of what I bought, check out the In My Closet section of my shop page.  One of my favorite items to splurge on is a neutral statement top.  I bought this one years ago from RueLaLa (which if you like designer deals you should check out!).   The gorgeous applique details make this top a standout, but I think the neutral white color keeps it from being too statement memorable.  It makes it easy to wear this top every couple months.  A white blouse is also great for building an outfit around.  I love adding fun colorful jewelry, shoes, and purses to the look.  I rounded up a bunch of gorgeous white tops below in all different price ranges.
Thank ya'll so much for taking some time out of your week to visit Lady in Violet!!  Happy Friday and have a fabulous weekend!
SHOP THE POST
WHITE BLOUSES!
Follow Lady in Violet INSTAGRAM | TWITTER | FACEBOOK | BLOGLOVIN | SUBSCRIBE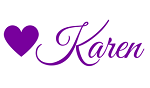 Love this post? You may also love: