| DETAILS |
UNDER $100 – one **  | two  | three | four | five
UNDER $150 – one  | two  | three | four ** | five **
THE SPLURGES – one  | two ** | three | four | five
** 25% with code INTHEFAM
Last night, I met up with the girlfriends' that I am heading to Charleston with in 8 days!! We had fun talking about our trip and making last minute plans.  Of course, we talked about what we were all packing.  Shoes quickly came up because the streets of Charleston are not made for heels.  I personally plan on bringing all flats and my trusty wedges.
This is probably my favorite shoe post every year, because I LOVE wedges!! This year I decided to stick to neutral wedges because I am totally on a nude shoe kick right now.  I also broke them down into price range for you.  If I could afford it, I would own all the splurge options!! I can't even pick a favorite, because they are all super cute.  For now, I will just wait for them to go on sale.  You can find some really great options for under $100 too.  I own pair two and wear them all the time! I was really happy when I saw they were brought back this season, because they really are a great wedge sandal that works with everything.  Fun fact about the under $150 section, one of them is made by Ugg! I had no idea they even made wedges let alone amazingly cute ones!!
A few of these are included in the Shopbop Sale happening right now.  Head to yesterday's post for my full sale roundup.  Now I am off to attempt putting the finishing touches on my Shopbop order, because I am having the hardest time narrowing my wish list down!  Although the fact that a few items are already sold out in my size helps. Hope you all have a great day and thanks for stopping by!!
SHOP THE WEDGES!
Follow Lady in Violet INSTAGRAM | TWITTER | FACEBOOK | BLOGLOVIN | SUBSCRIBE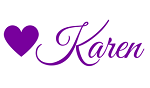 Love this post? You may also love: