Hey Ya'll!! The Shopbop Friends and Family Sale starts today!!  I originally was going to include a few of my favorites in tomorrow's post, but my love list kept growing so I decided to turn it into a full post.  I blame it on being in vacation outfit planning mode.  I also love just browsing through sales and adding all my favorites to my wish list. In my dream world, I then add all to cart and checkout.  AHHH Dream World!!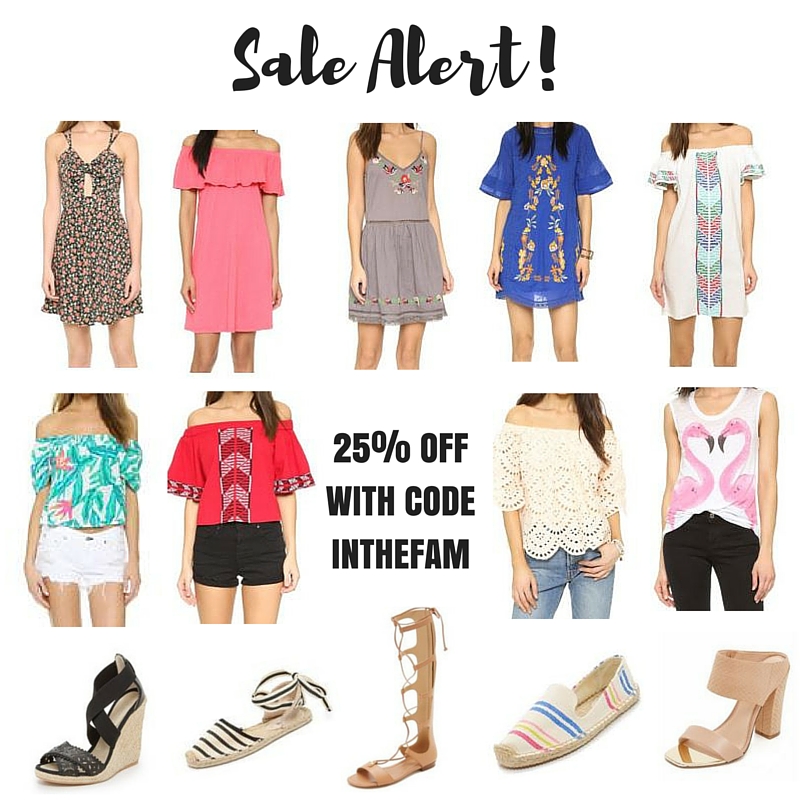 I tried to pick items in a decent price range, because while I may want those $800 shoes, I also have bills. 🙂  I also tried to not to include any of the excluded items, but sometimes the shopaholic in me takes over and forgets to double check.  So sorry in advance if I accidentally included any of those items.  I had so many items favorited that I broke them down into categories for you below.  So scroll around and click any item to shop.  The sale is 25% off your entire order which means you can buy one $50 top and still get 25% off!  Be sure to enter code [INTHEFAM] at checkout to score the 25% off!  The sale runs through Thursday, but items and sizes go fast in this sale.  Last time, I missed out on the cutest wedges just two hours after I wish listed them! This sale is serious. 🙂
I'm starting with shoes, because Hi, Shoe Addict here!  I had so many I broke them into categories too.
WEDGES
SANDALS AND FLATS
HEELS AND PUMPS
Vacation mode definitely kicked in for the clothing portion of my wish list with lots of casual dresses and off the shoulder tops.  I also found some really cute skirts and of course all my favorite denim brands!
DRESSES
TOPS
BOTTOMS
A sale round up would not be complete without handbags!!  This is one item I love to splurge on, so there are a few pricier items here.
Friends and Family sales are such a great time to stock up on basics or splurge on that designer item you have been craving.  I hope you all have fun shopping, and don't forget to enter the code INTHEFAM at checkout!!
Thanks for stopping by!
Follow Lady in Violet INSTAGRAM | TWITTER | FACEBOOK | BLOGLOVIN | SUBSCRIBE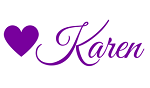 Love this post? You may also love: