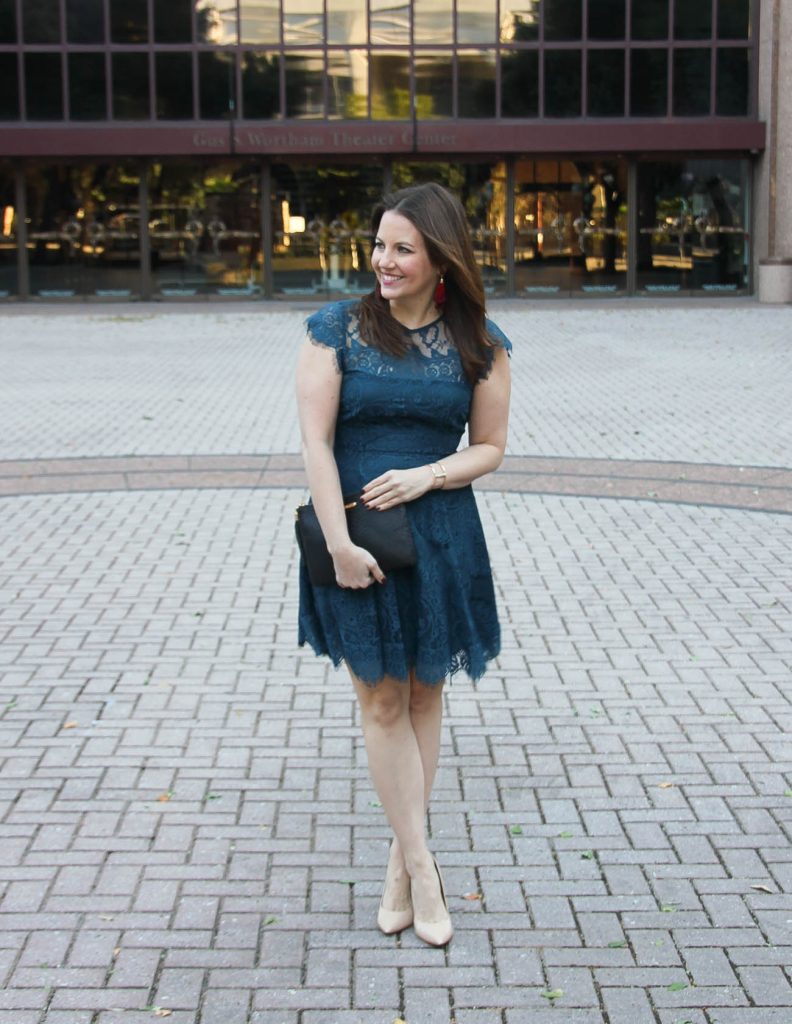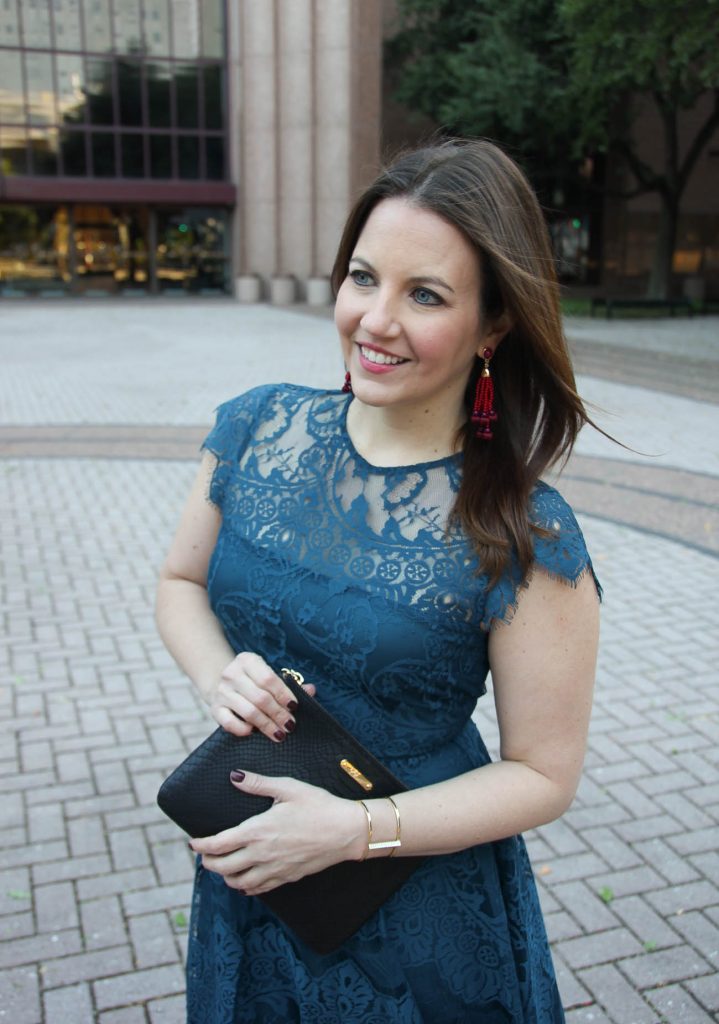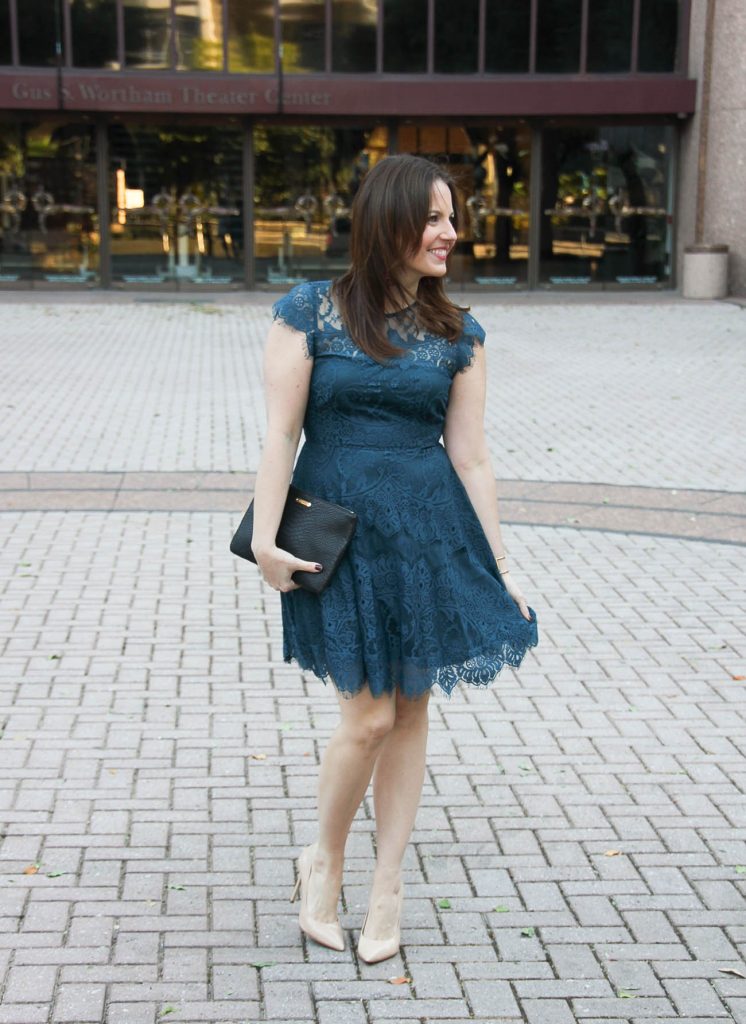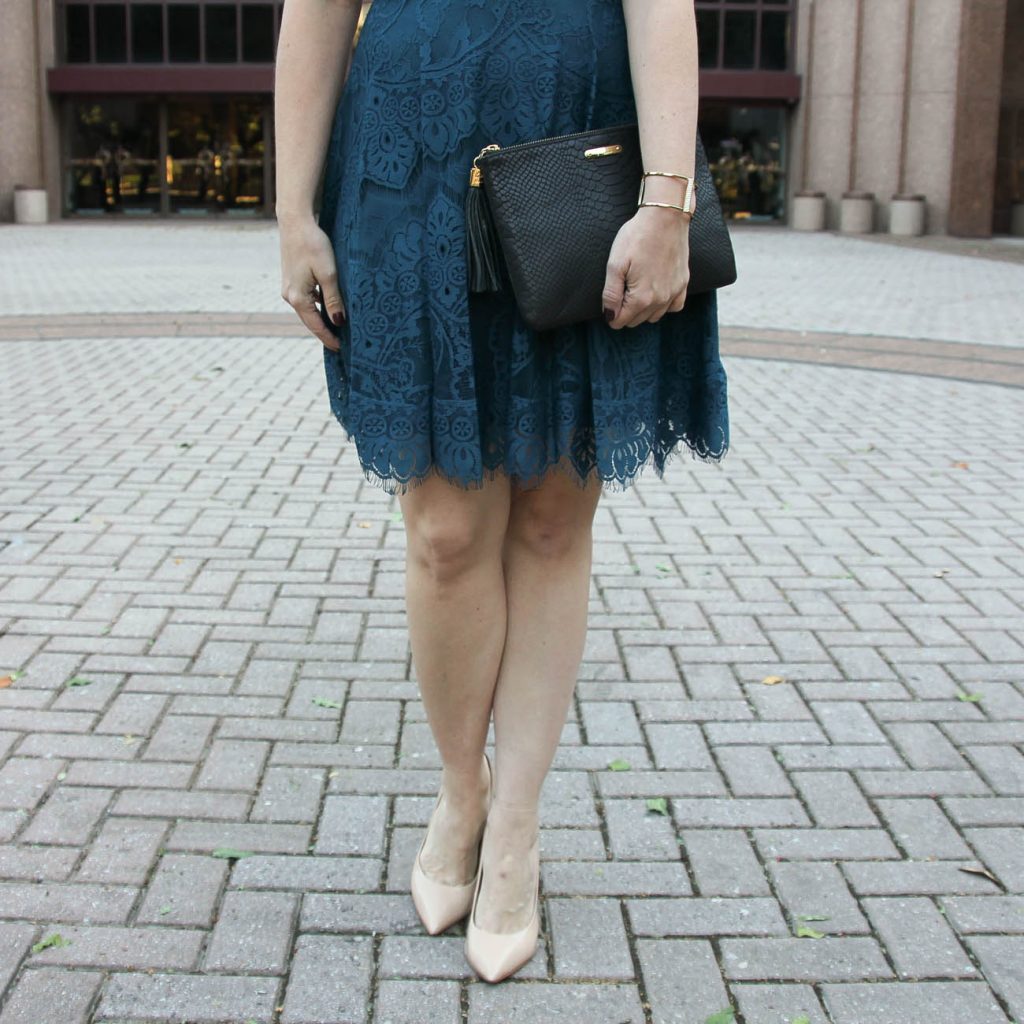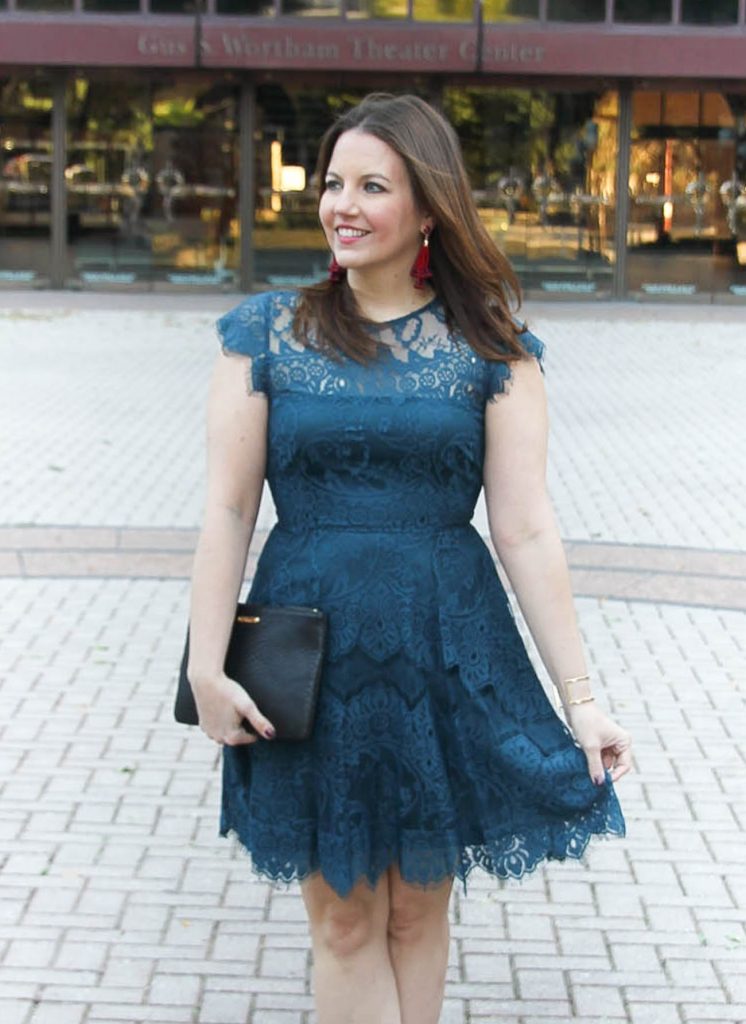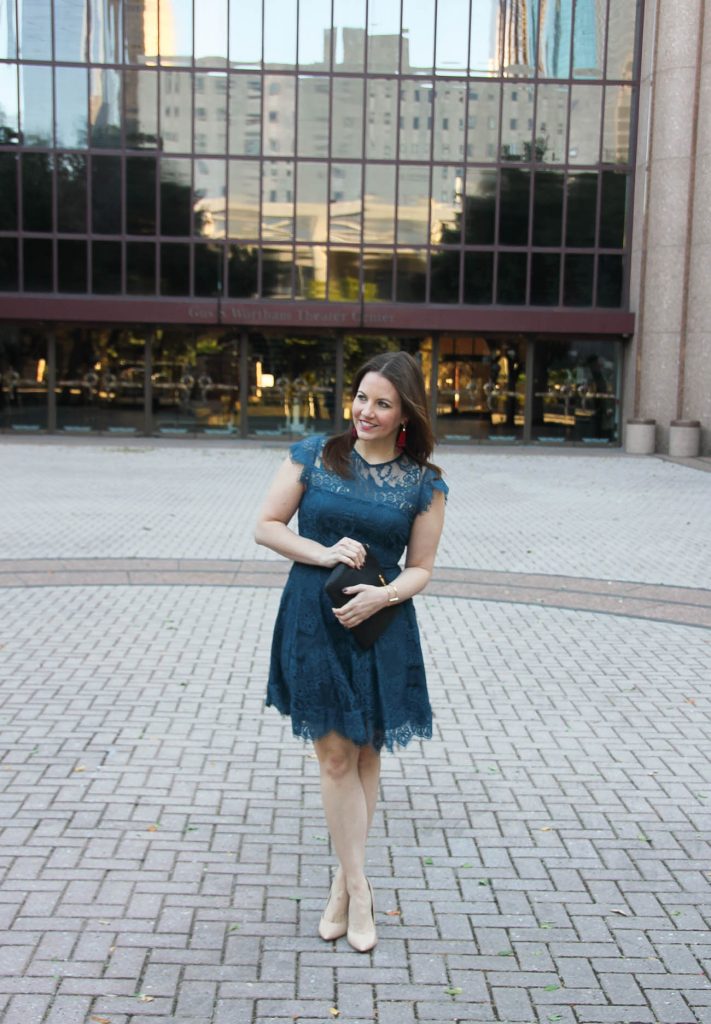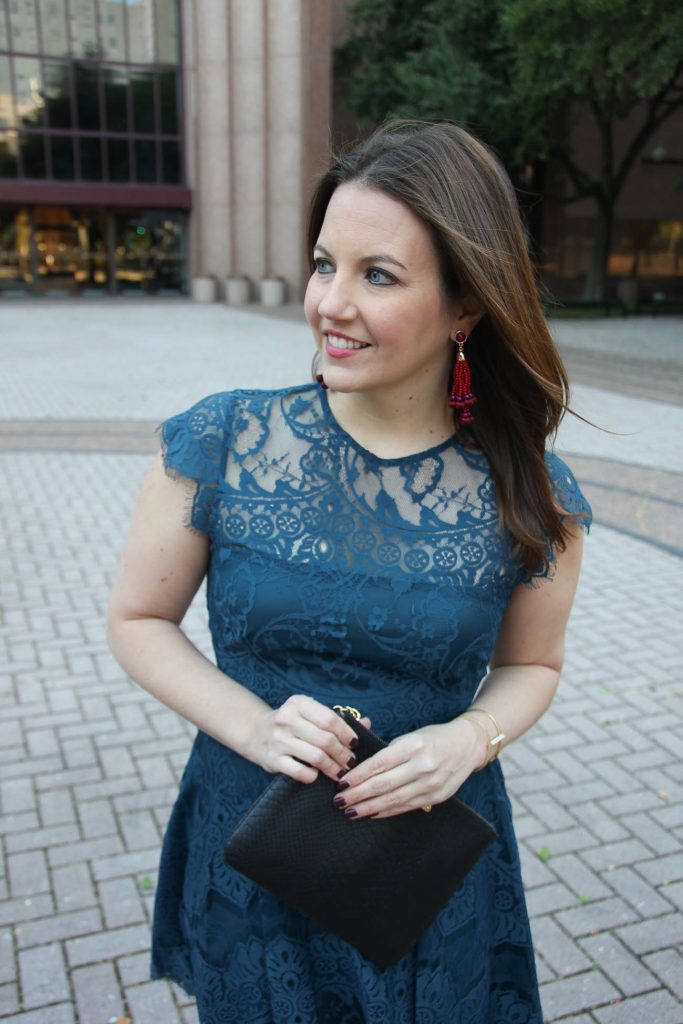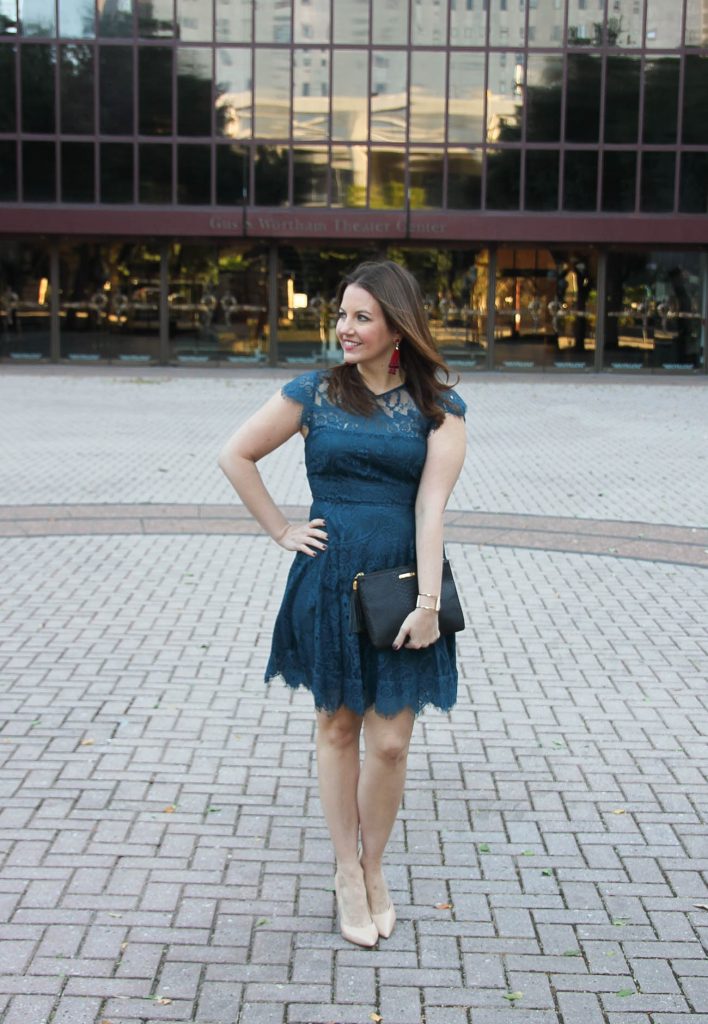 I seriously cannot believe that tomorrow is December and officially the Christmas season!  The holiday season also means time for holiday parties.  I can't wait! I have some really fun holiday celebrations on my calendar already.   Even though December gets a little crazy busy, I love that it is filled with friends and family time.  Not too shabby of a way to end the year.
If you are heading to a dressier Christmas party, this lace holiday dress would be perfect for you!  It comes in 11 COLOR OPTIONS, so you are bound to find the perfect one.  Plus, it's under $100 and would also be great to wear to weddings year round.  I picked this dark teal because I thought it would be fun to do a play on Christmas colors.  The red earring and teal dress pair perfectly together.  You could also do a dark hunter green with a berry pink earring to reverse the color play.
For those of you in colder temperatures,  you can easily pair this dress with black tights and black heels for a slightly warmer outfit. Since this dress was lace and a crew neckline, I opted out of a necklace with this look.   If you wanted to wear one, I would go with something short and delicate that will not easily catch on the lace design.
If you want more holiday style inspiration, I have collected lots of different ideas HERE. Remember it can take 7-10 days for the regular shipping, so be sure to order soon if you need any holiday gear.  You can find this page all month long under the special Holiday Shop tab on the menu bar too.  I will be back to gift guides this Friday, so be sure to stop by and check it out!  As always, thanks for stopping by the blog.
SHOP THE LOOK