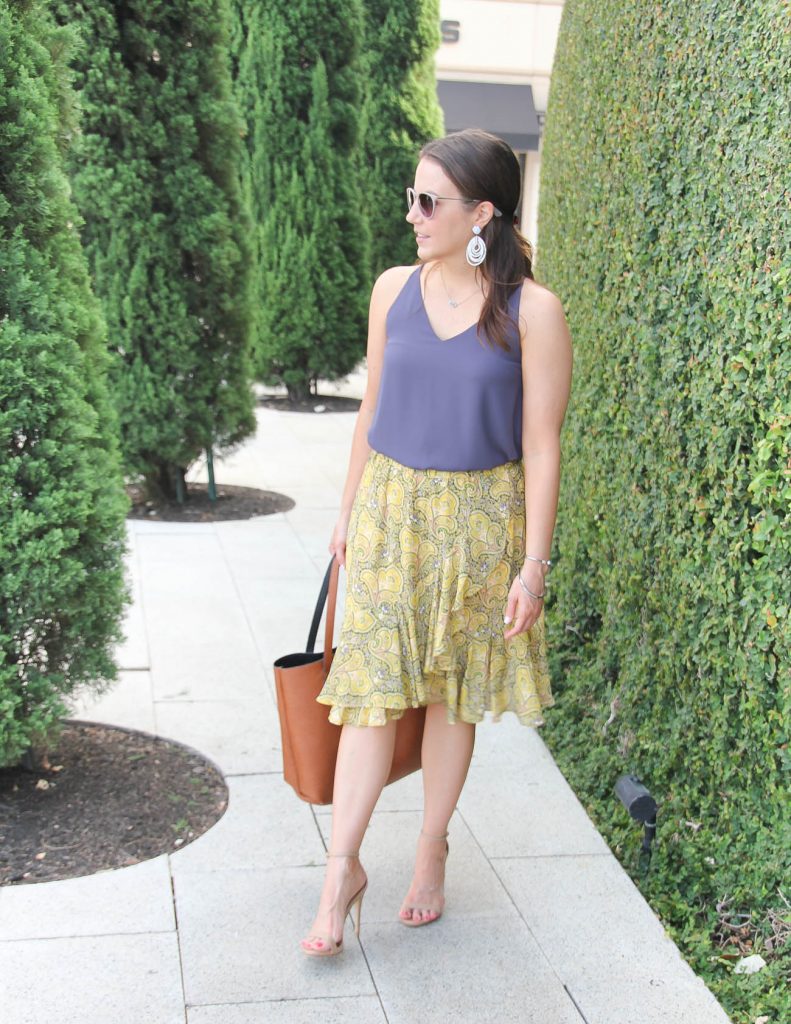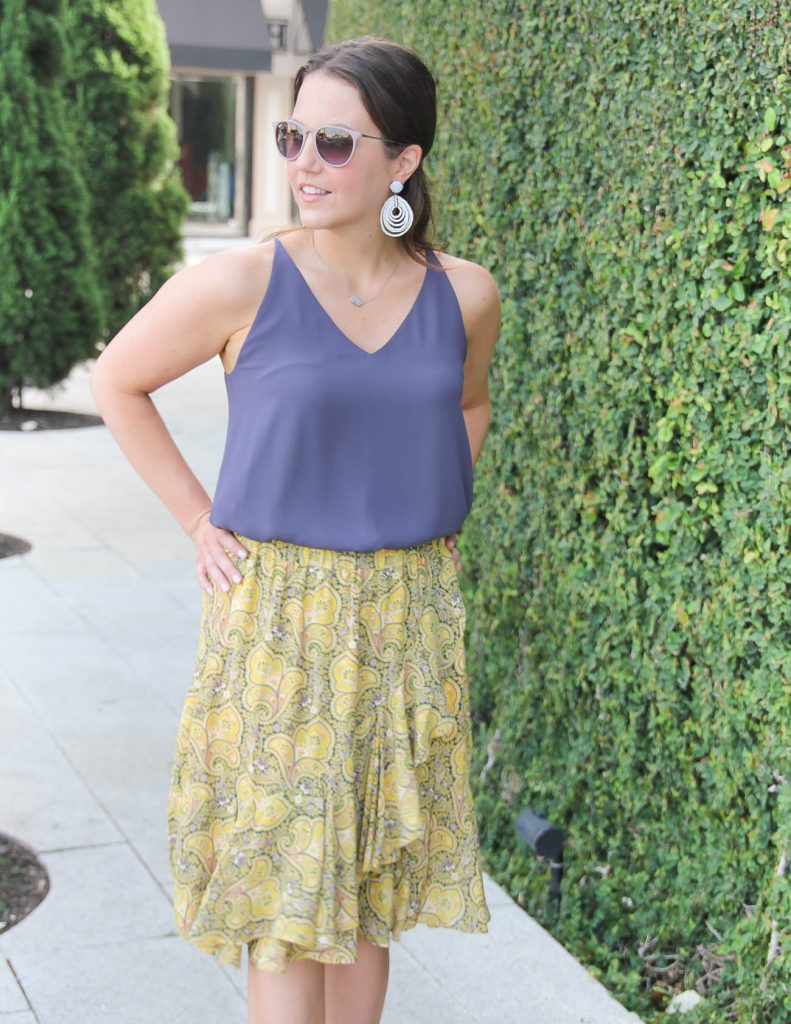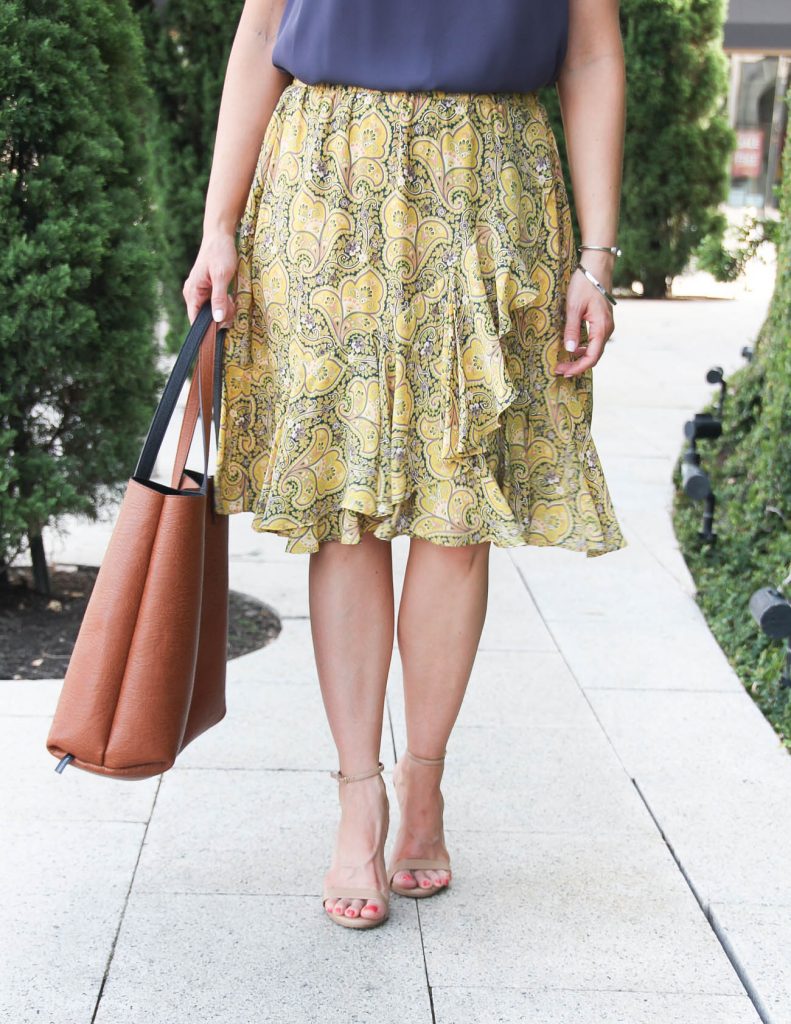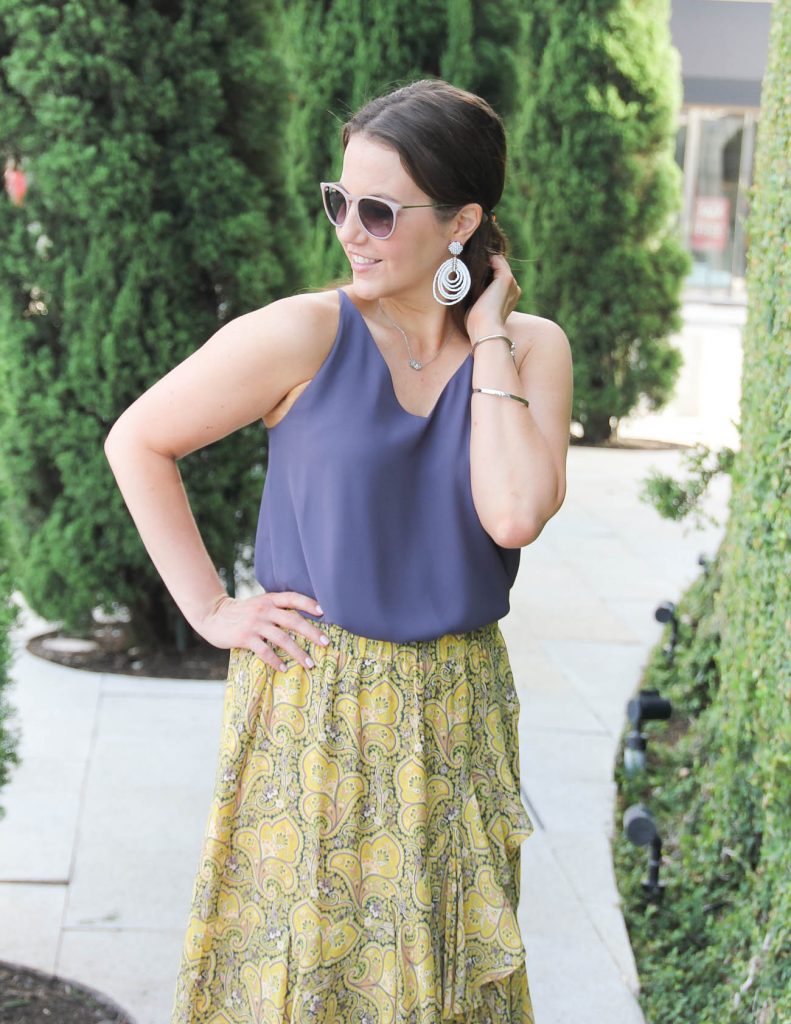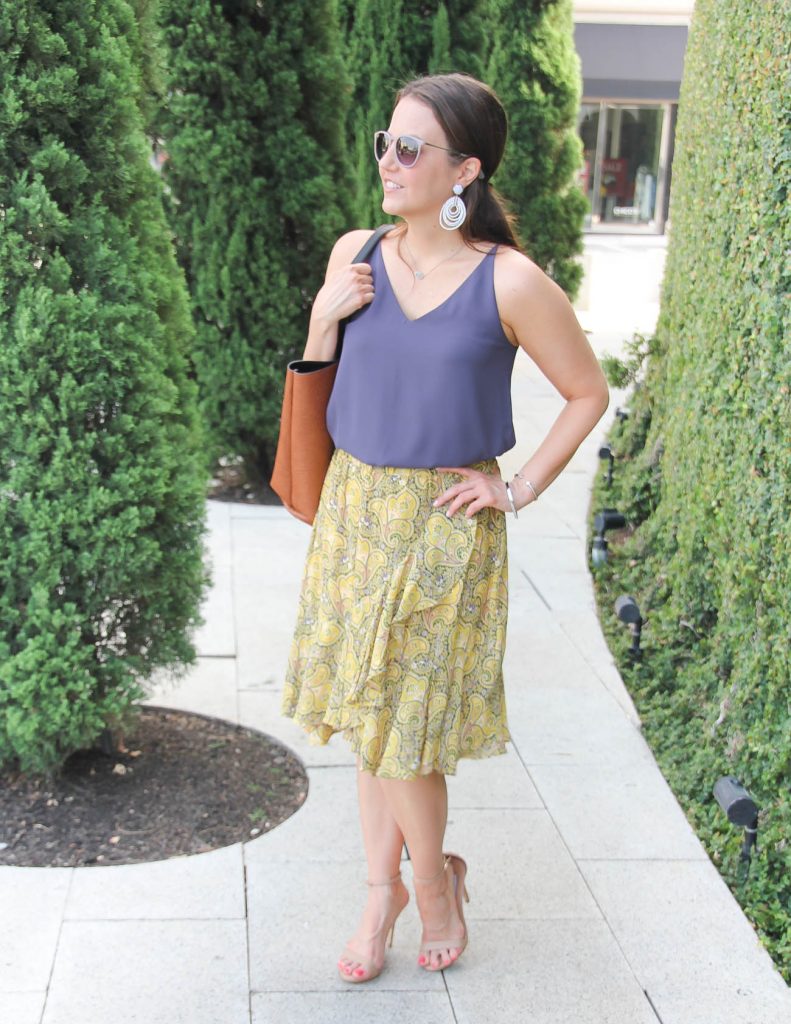 Hello Friends and Happy Weekend!
I just couldn't wait any longer to share this adorable work outfit.  When I originally ordered this yellow ruffle skirt, I pictured it with a striped tee or fitted black top.  It arrived in the same package as the purple cami, and when they landed next to each other, I knew they had to be styled together.
Depending on your office dress code, a strappy top like this may not meet the dress code.  This outfit combo would also be perfect for a bridal or baby shower, or a summer luncheon.  You could also pair a denim jacket, white blazer, or short white cardigan with this outfit to make it more office friendly.
This yellow ruffle skirt is so fun and was a bit of an impulse buy.  I went to order more of these strappy camis during a sale, and I fell instantly in love with this print.  Yellow and ruffles are both turning into trends this summer too.  This skirt is really lightweight and has lots of movement, so it's going to perfect to wear during the hottest days of summer.
Oh and I double checked and these earrings are officially back in stock in white for those of you who missed out last time I posted them HERE.  They are super lightweight and ya'll white earrings goes with EVERYTHING!  If you want a statement earring that you can wear a bunch, I would really look into a white pair.
Alright you guys, thanks for taking some time out of your weekend to swing by.  I always appreciate it.  Ya'll have a fabulous rest of your weekend and I will see you back here on Tuesday for a super casual summer outfit.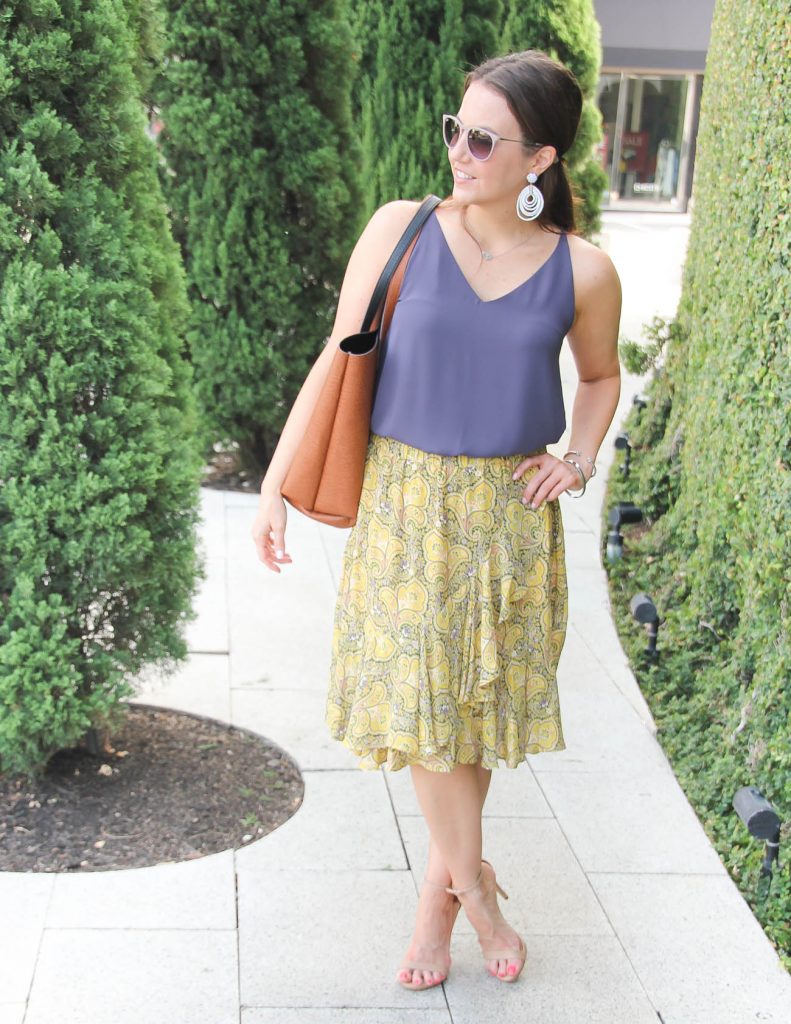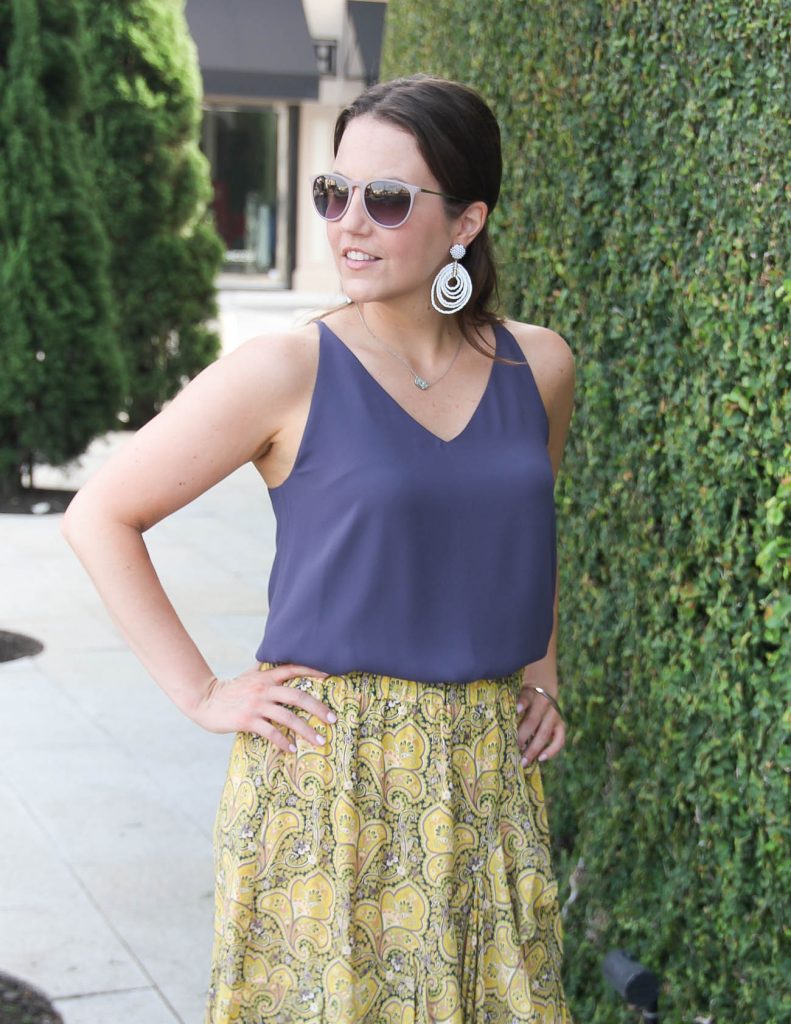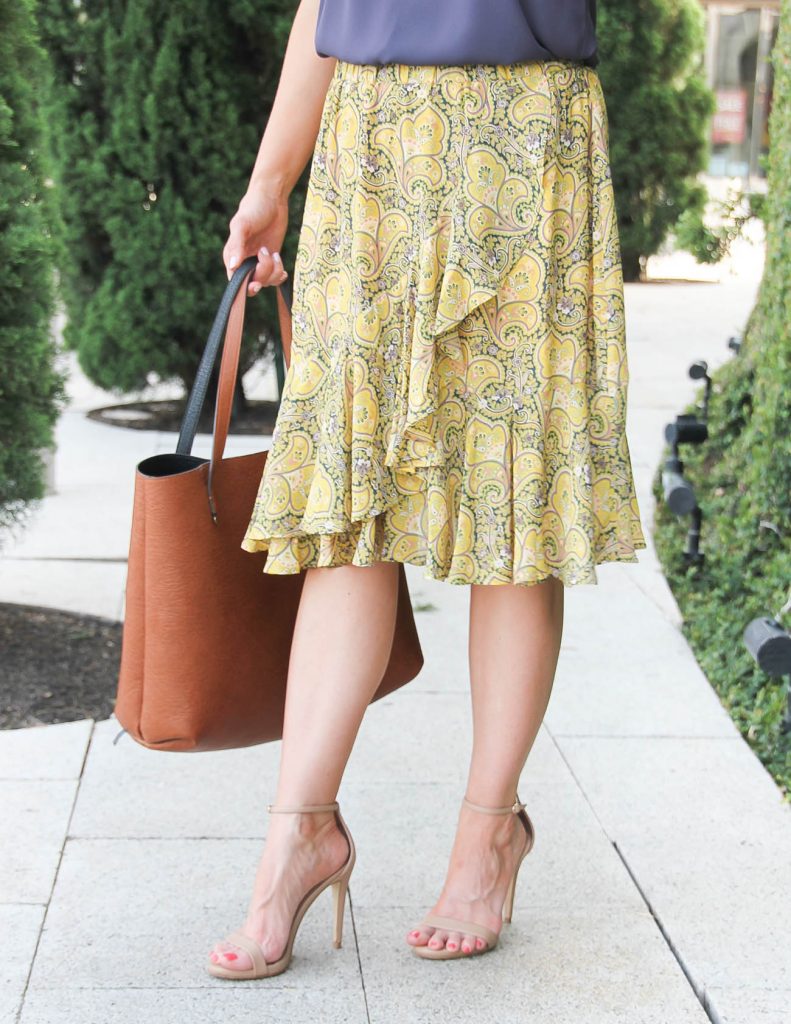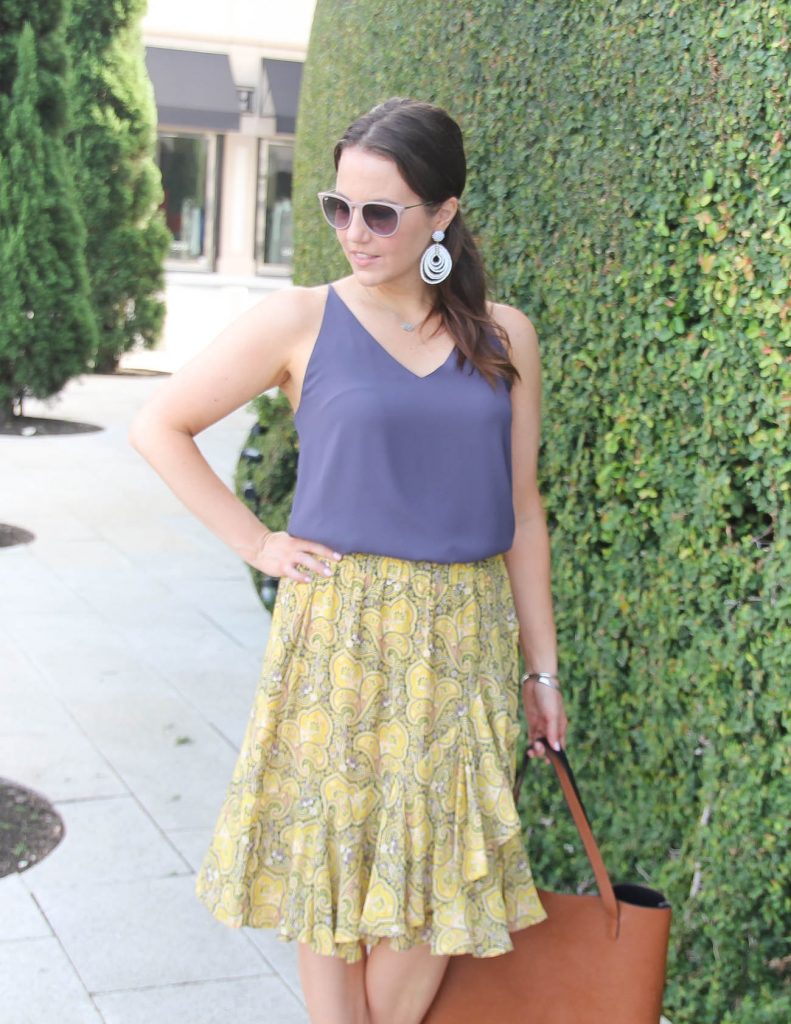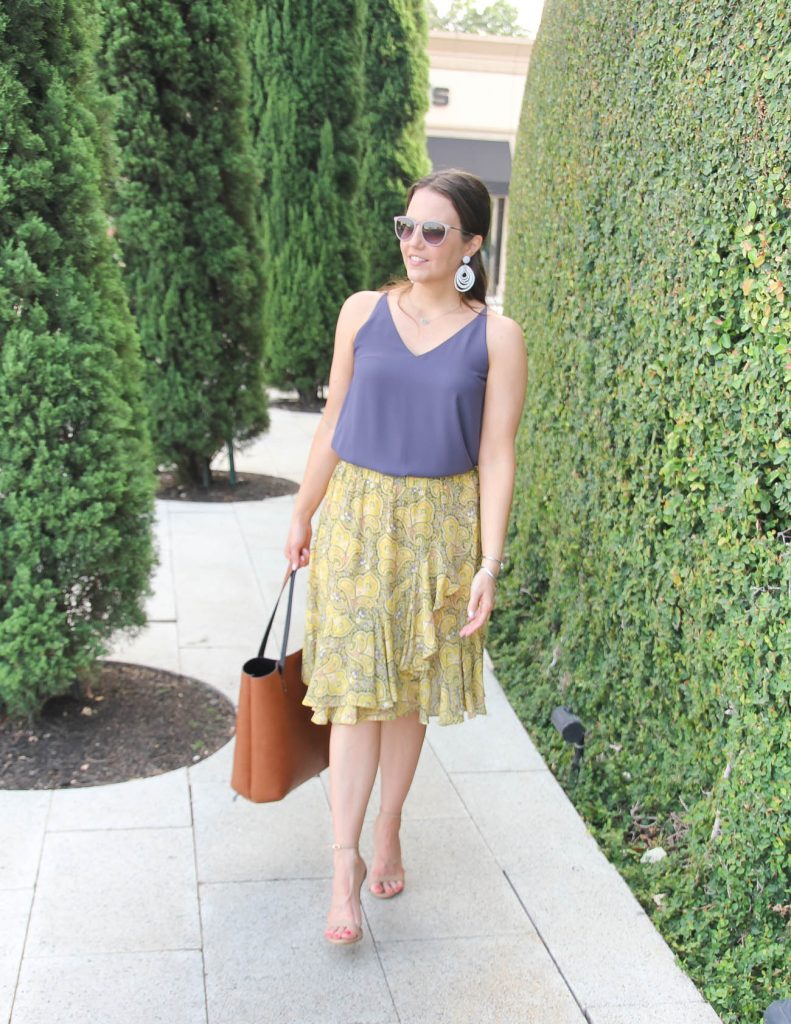 SHOP THE LOOK
Love this post? You may also love: