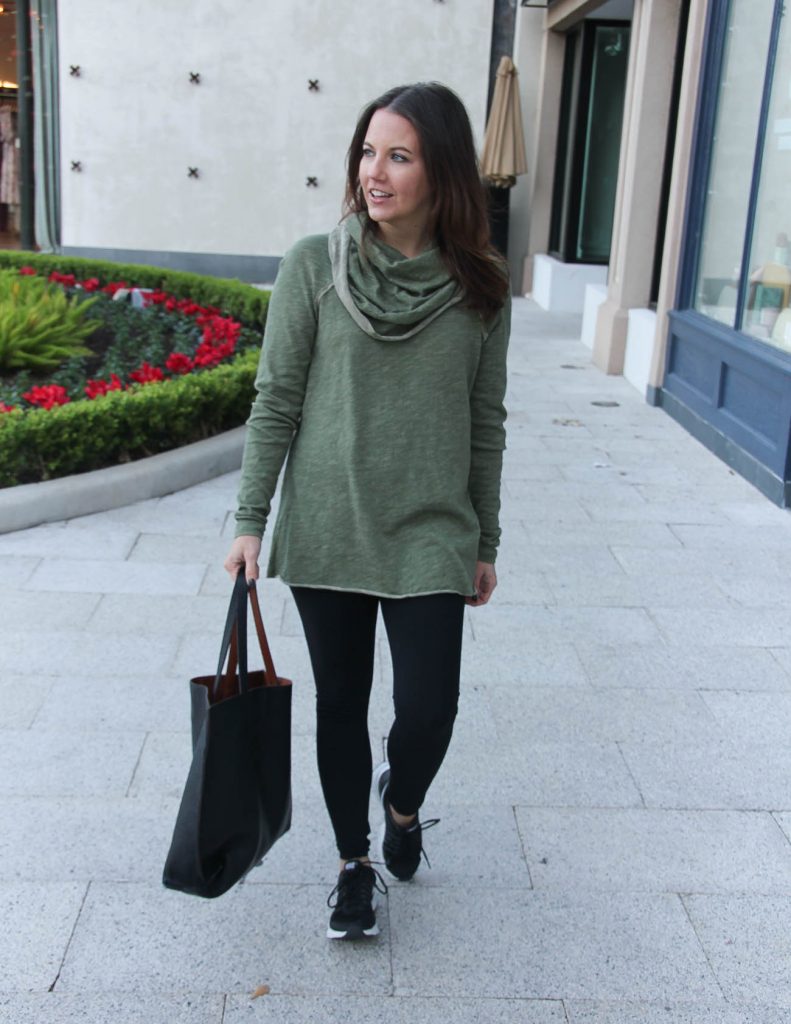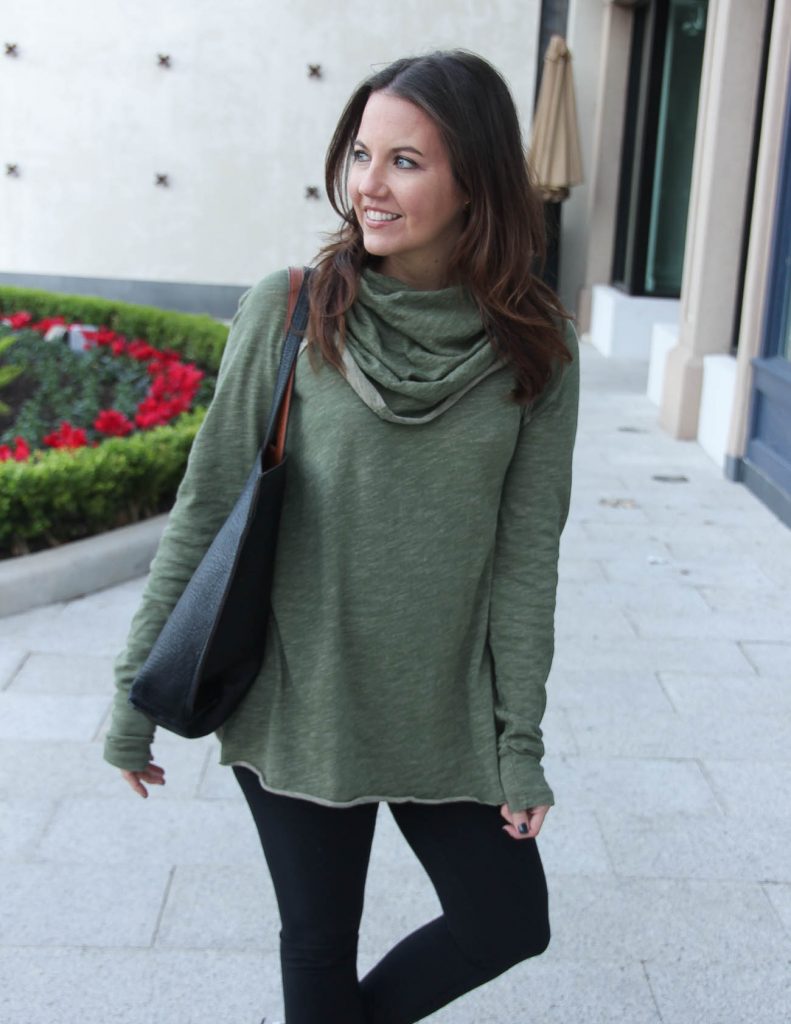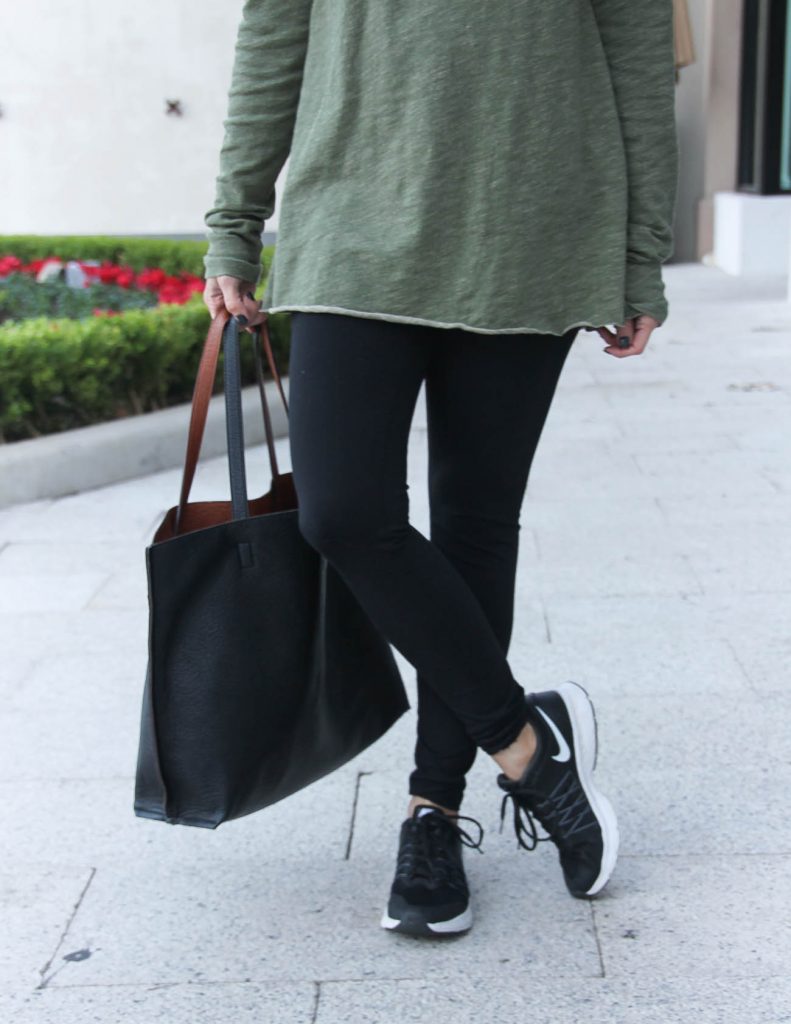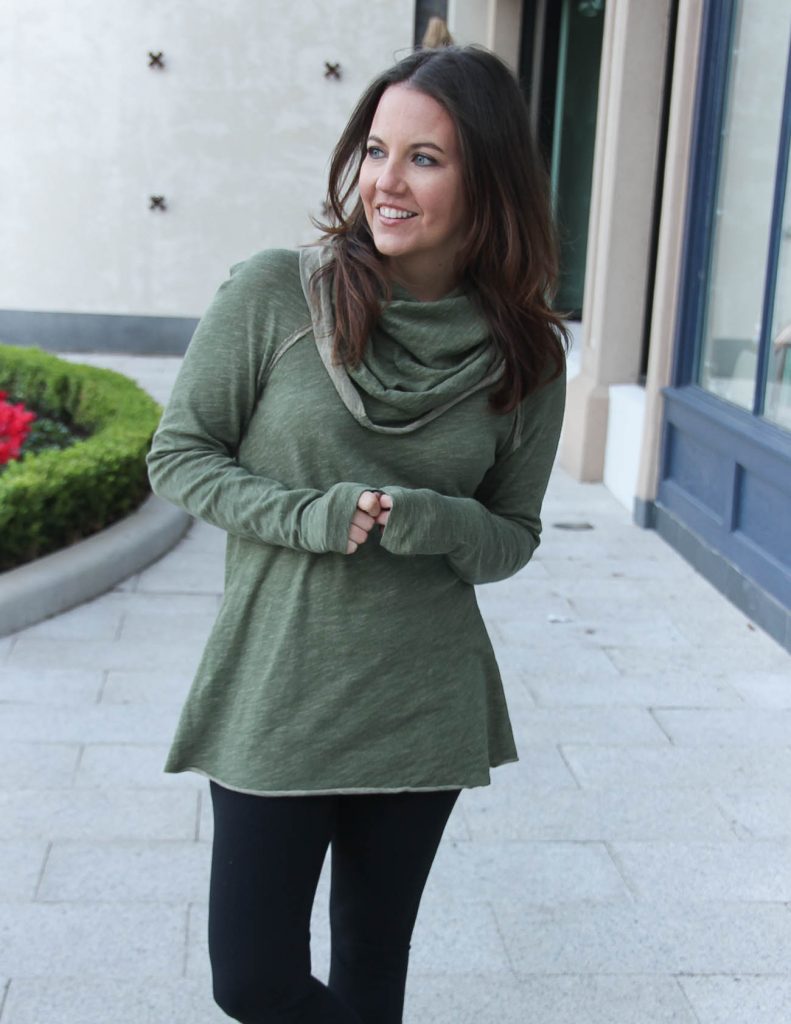 If you thought I was going super casual last week, you haven't seen anything yet. Ha! I know this one is a bit different then my normal dressy casual style, but I wanted to share a super comfy travel outfit for you guys.  For many, holidays mean a flight or road trip is in the books.  If you don't have big travel plans, this look would also be the perfect athleisure outfit for errand running or tree hunting.
I know I say I love lots of different pieces of my wardrobe, and I do love all of them.  BUT these leggings are one of my favorite things in my closet!  I own two pairs of them because I wear them so much during the winter.  They are called Live In Leggings, and I do just that.  I wear them as loungewear around the house, under tunic sweaters and tops outside of the house, and under skirts and dresses for those really cold days at work.
The best thing about these leggings, besides being super comfy, they are not see through!  The material is super thick, so no worries of your panties peeking through.  Despite the thicker material, these leggings are still so comfy and have a lightweight feel to them.  When I was grabbing the link to share with ya'll, I saw they have over 3,000 5-Star reviews, so I guess I'm not the only one obsessed with them.
For those of you curious on sizing, I'm a 27 in jeans, and I wear a small in these.  They are a little long on my petite frame.  I let the material bunch up around my ankle.  You can see it in some of the pictures.
As for the rest of my athleisure travel outfit, this olive cocoon pullover is the perfect lightweight top for a Texas winter.  I love the looser fit for traveling.  If you are on a road trip or plane, it makes it easier to move around in your seat and makes me overall just more comfortable.  Also, these sneakers are really comfy for walking.  I wear these for my gym workouts and some errand running, so they have been tested and approved.
I hope ya'll are having a great week so far! Don't forget to keep scrolling to check out today's Style File Link Up. Thanks for stopping by.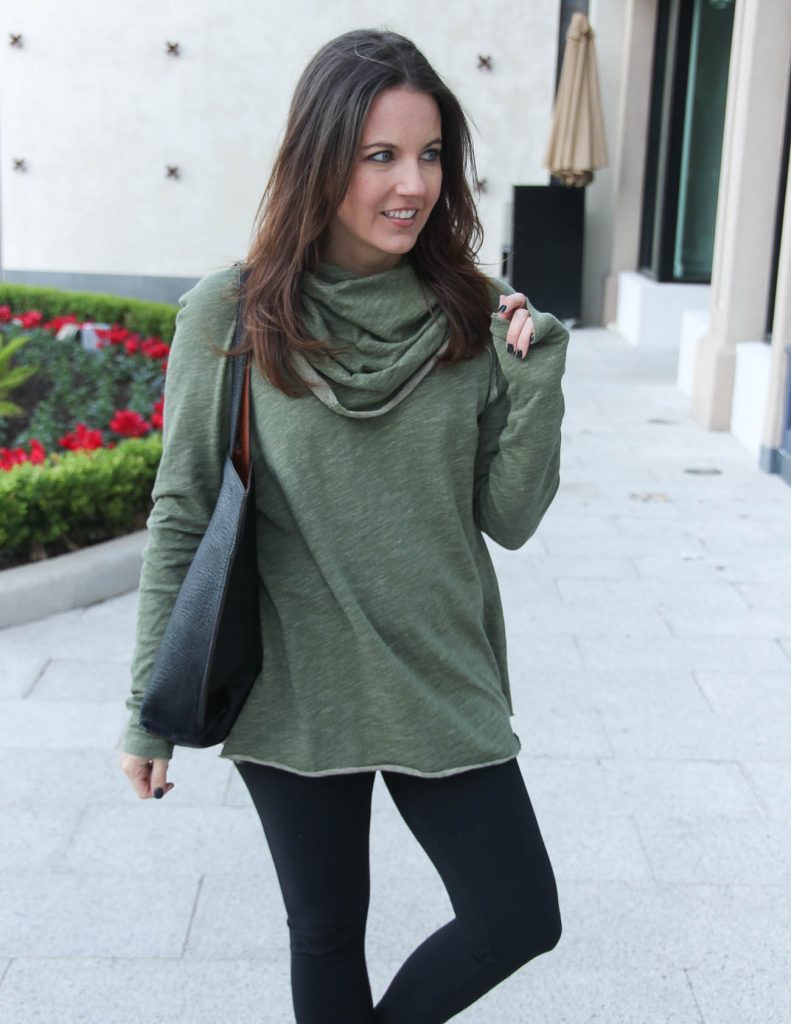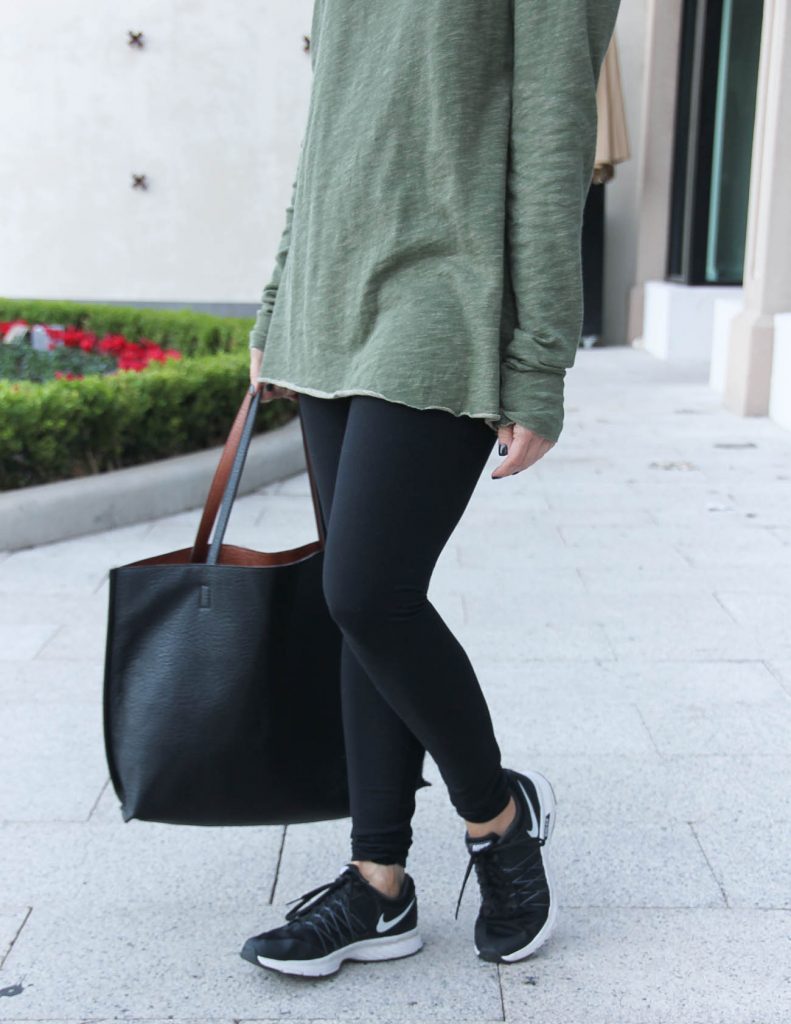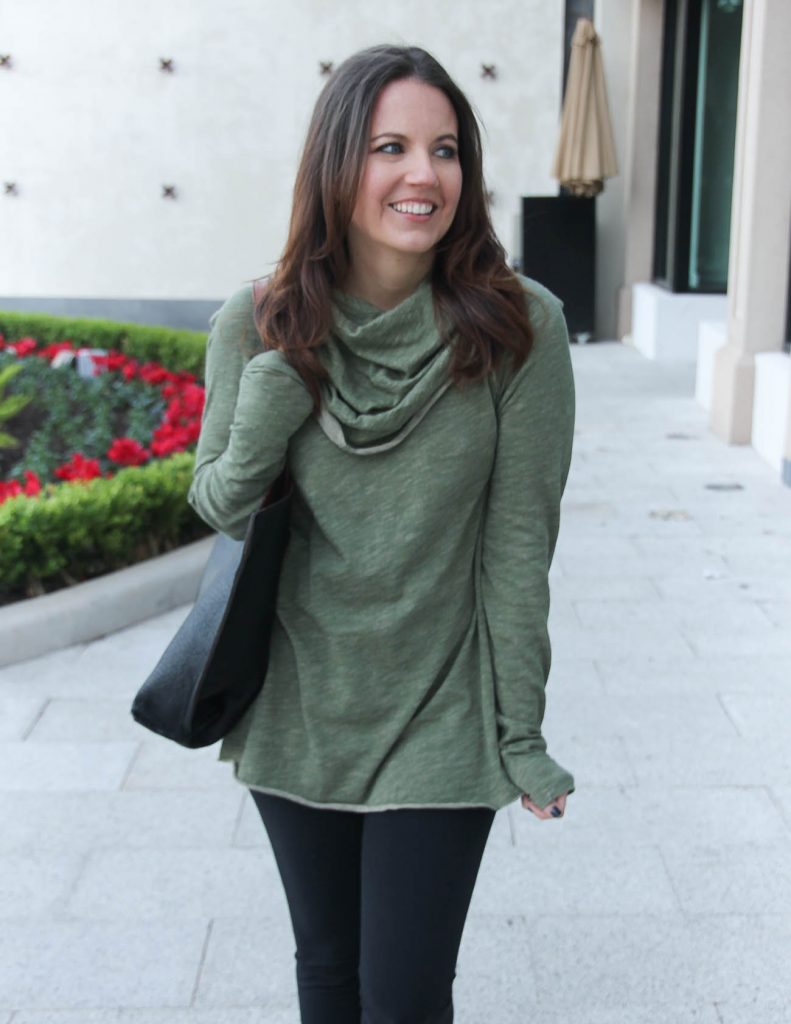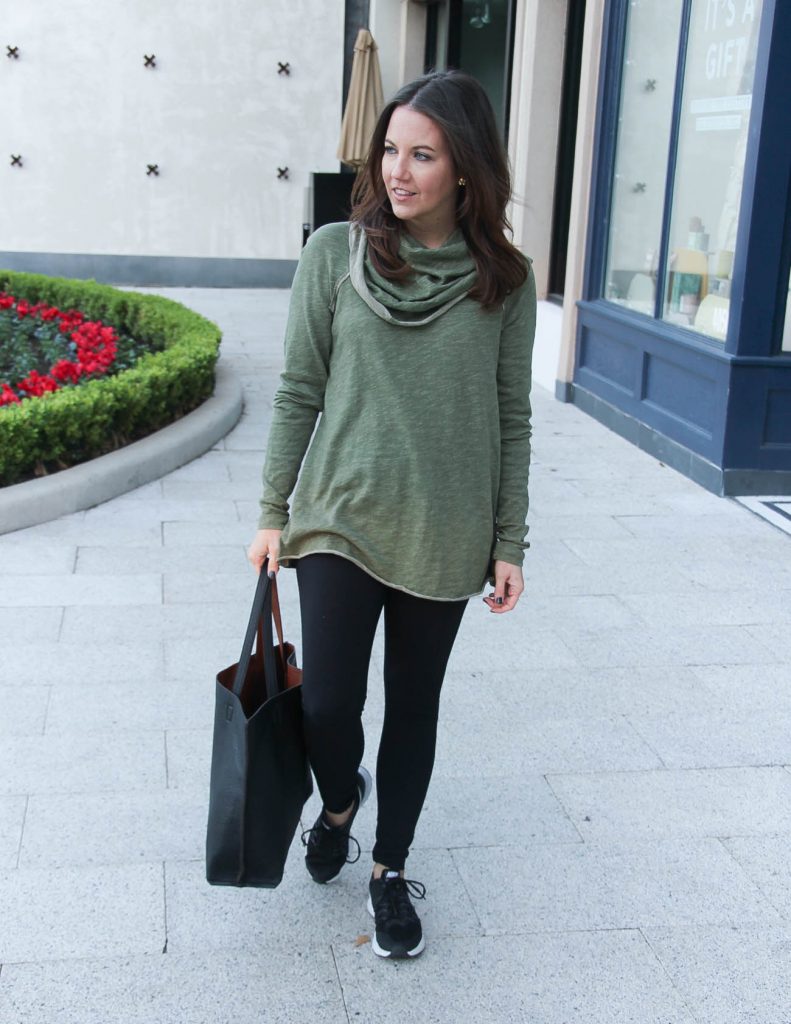 SHOP THE LOOK
Love this post? You may also love: