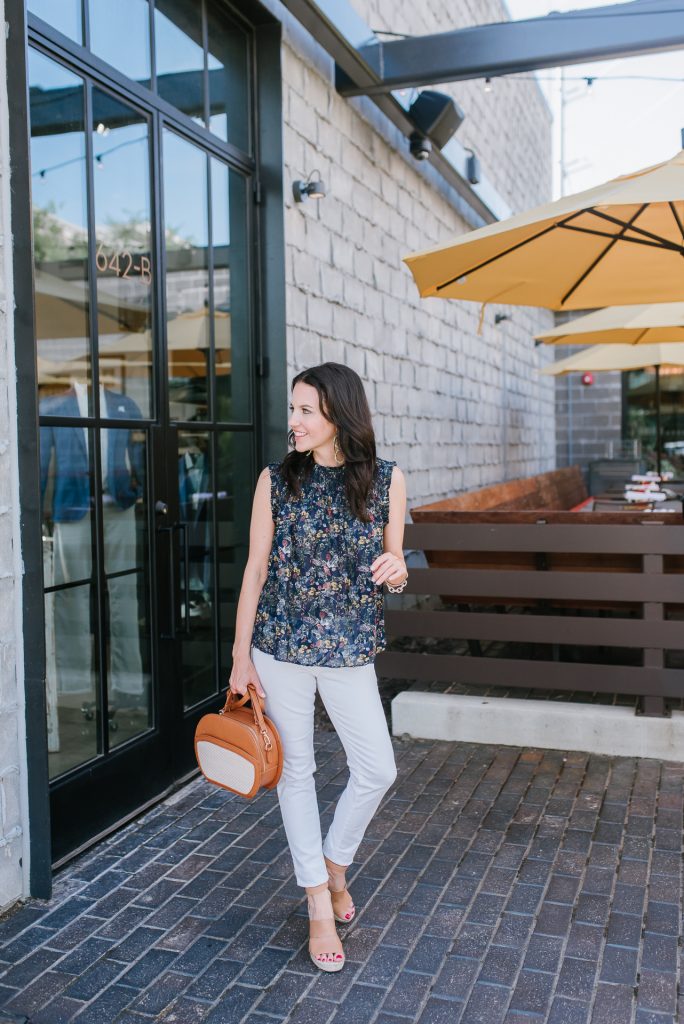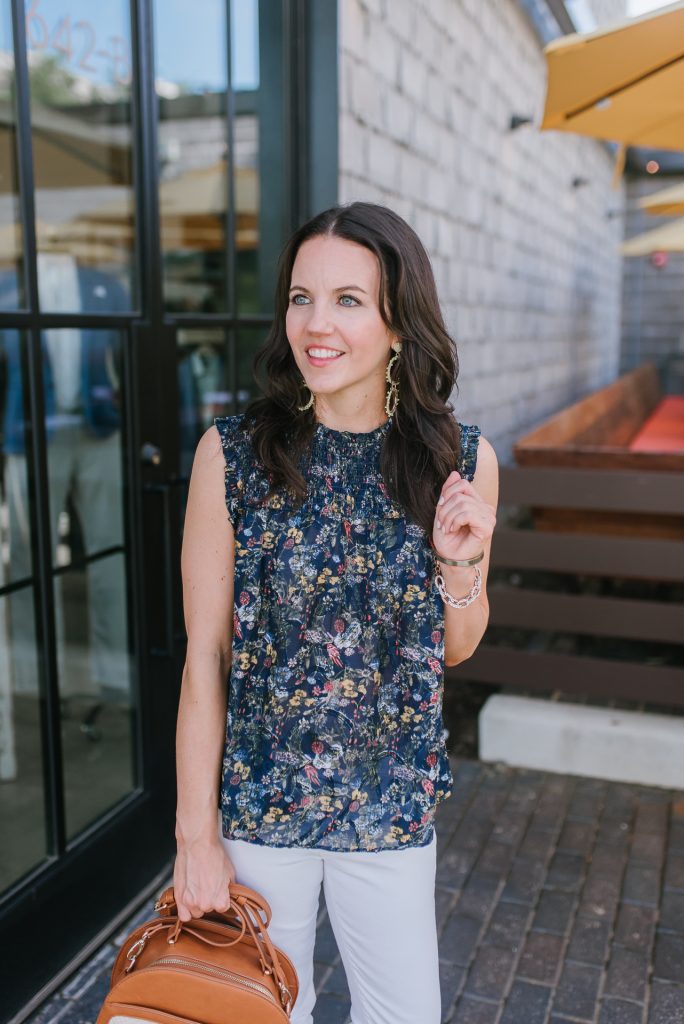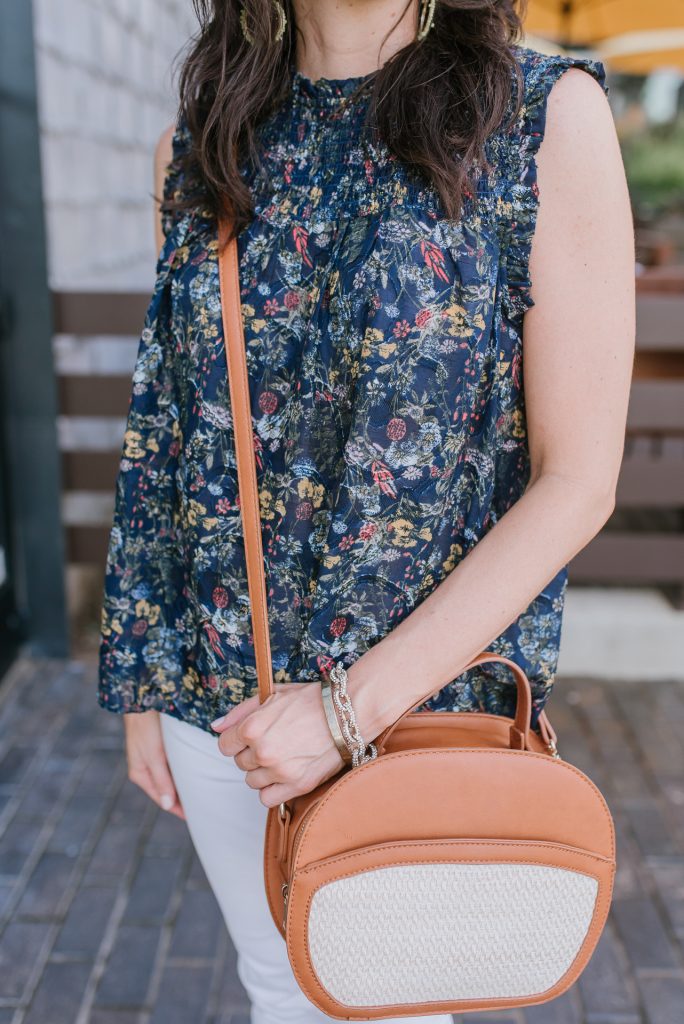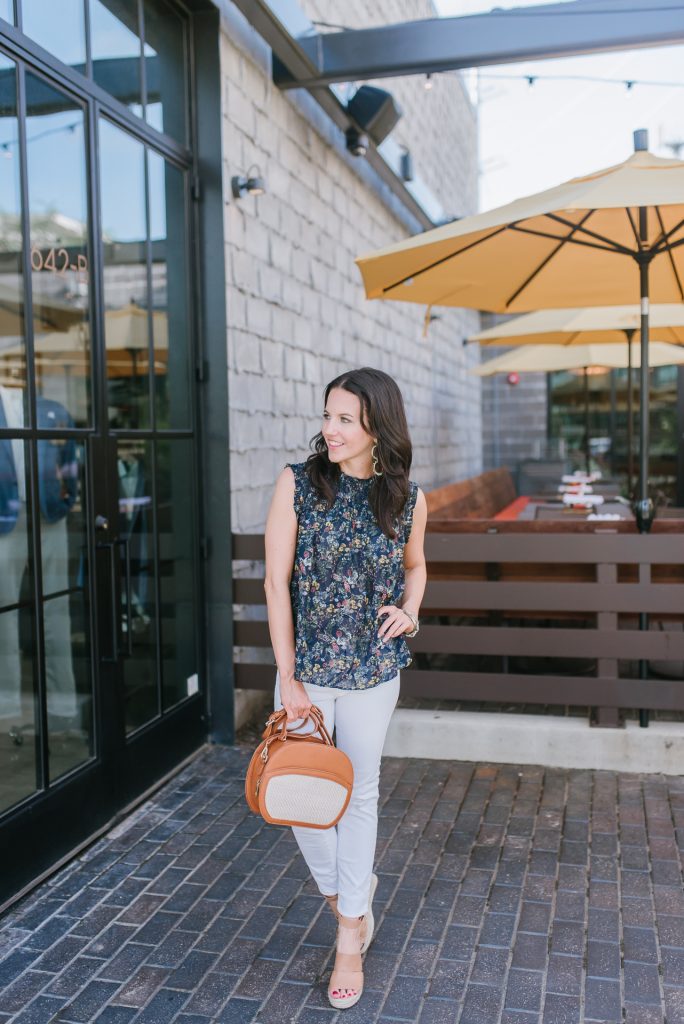 Happy Friday!!!  How's your week going?  My best friend and I hit up a local Houston pool yesterday to celebrate the start of my birthday month.  It was so fun having girl talk, frozen pool cocktails, and floating around the lazy river.  We both received some much needed sun too!  Today is back to the office before a fun friend filled weekend ahead!  I'm so ready for it!
This weekend is also the end of the Nordstrom Anniversary Sale, so I have one last NSale Inspired outfit for you.  This navy floral top is part of the sale, and it's also something you can wear now in the HEAT of summer!  I paired it here with my favorite white skinny jeans.  Y'all I love this white denim so much that this is my second pair of this exact style!  I saw this pair was on sale yesterday too.
Ok back to this top.  I love all the colors in it, and I went with these yellow statement earrings to really draw out the shades of yellow in the top.  You could also pair with red or white earrings and bring those colors out.  The colors in this top make it work well with ALL the jeans colors!  White for Summer and Spring, Gray for Summer, Spring, and fall, Black for Fall, and you could even do a dark blue with brown boots in the fall.   I styled it in my try on session with gray jeans.
If you missed out on any Nordstrom Anniversary Sale items due to being sold out, this weekend is a perfect chance to check back for a restock.  I always find items coming back in stock as people start sending in returns.  Ya'll have a great weekend and thank you so much for letting me be your Nordstrom sale resource this year!  I hope I was able to help shopping the sale a little easier for you this year!
Photography By: Banavenue Photography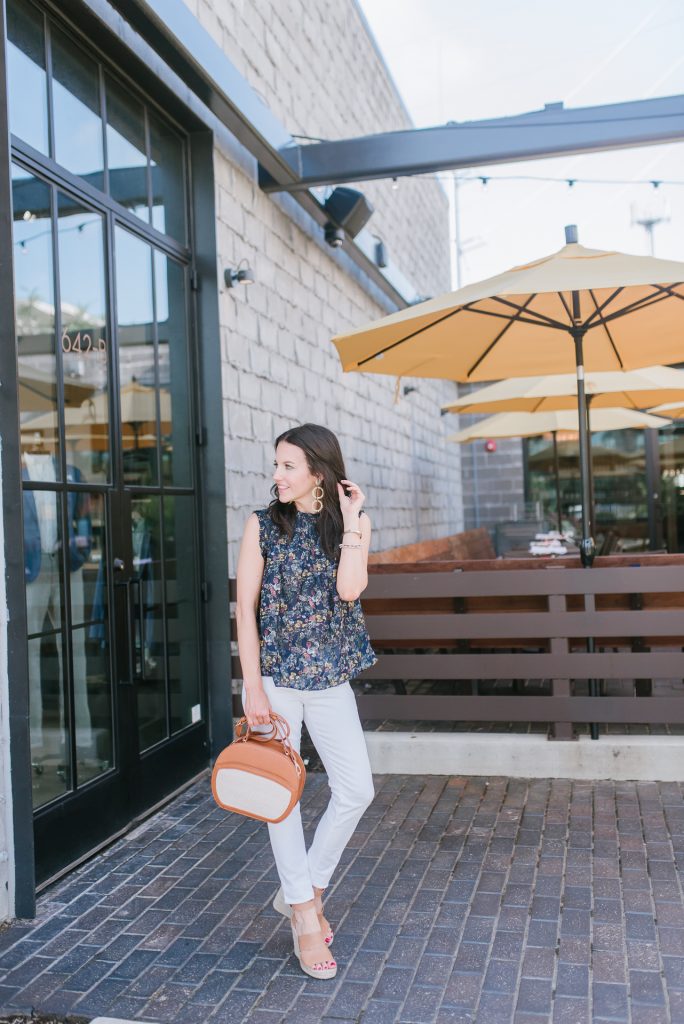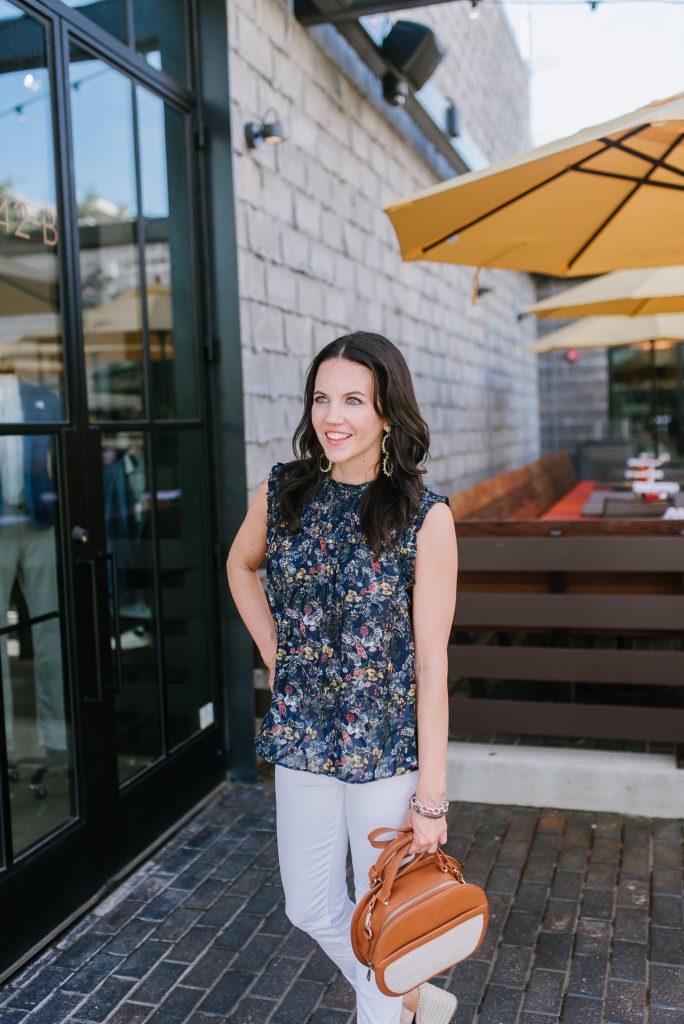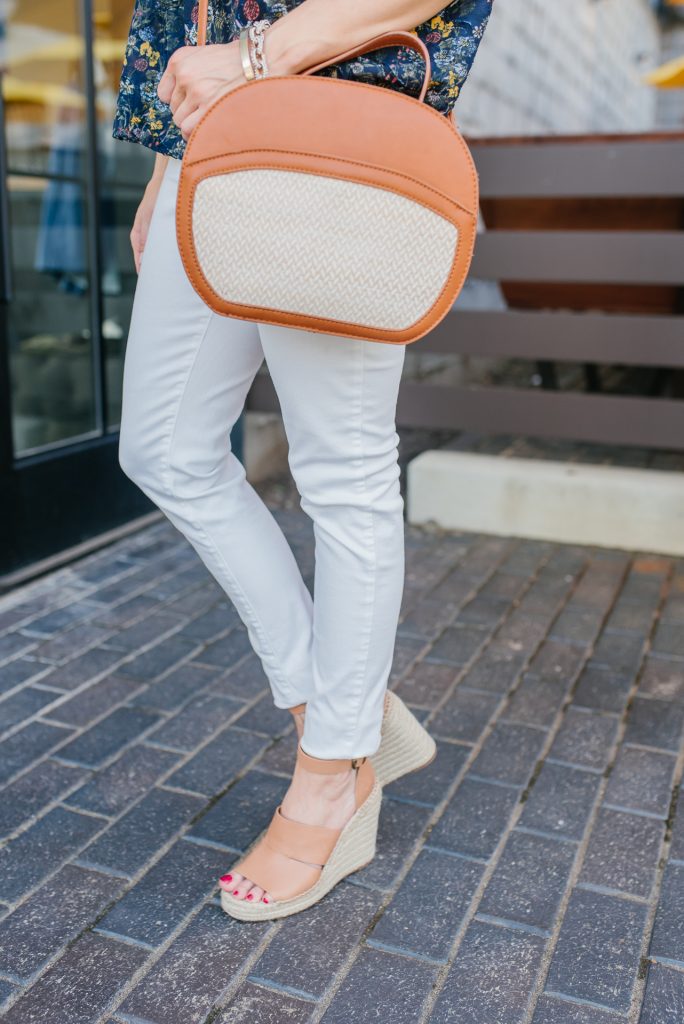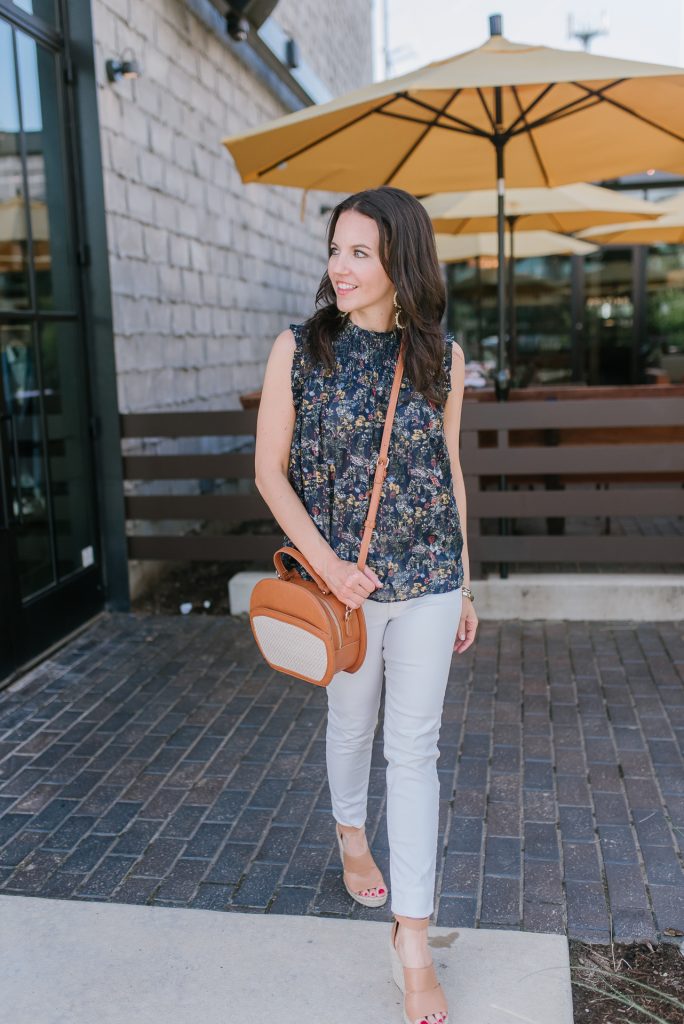 SHOP THE LOOK

Love this post? You may also love: